The second-grade project at the "Hebrew Reali School" is a process continuation that began in the elementary grades at the "Hebrew Reali School" that supports learning in a flexible environment. The project came to life out of a fruitful and inspiring collaboration between the pedagogical staff of the "Hebrew Reali School" and our studio, and is based on a translation of the school's pedagogical vision into the physical environment.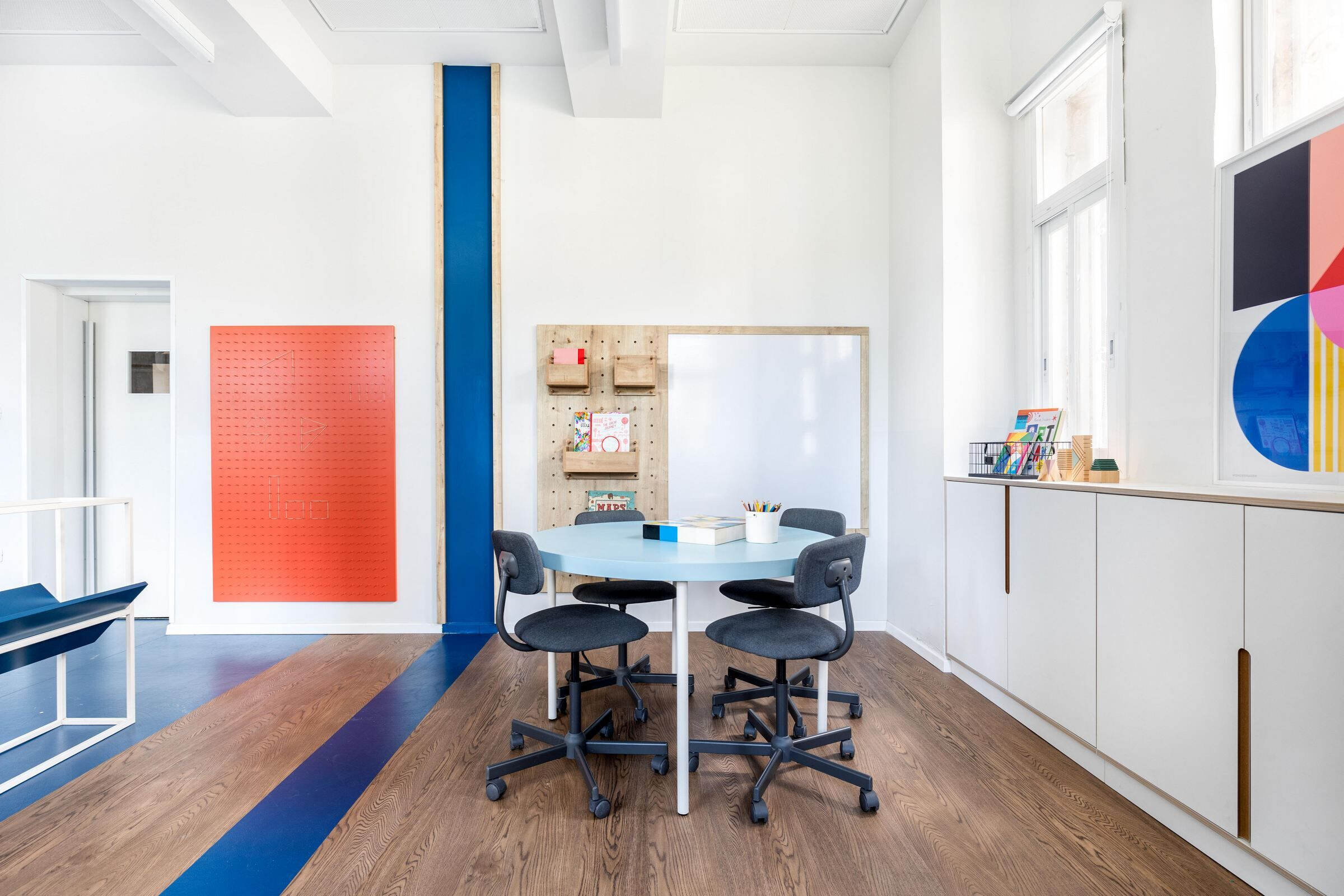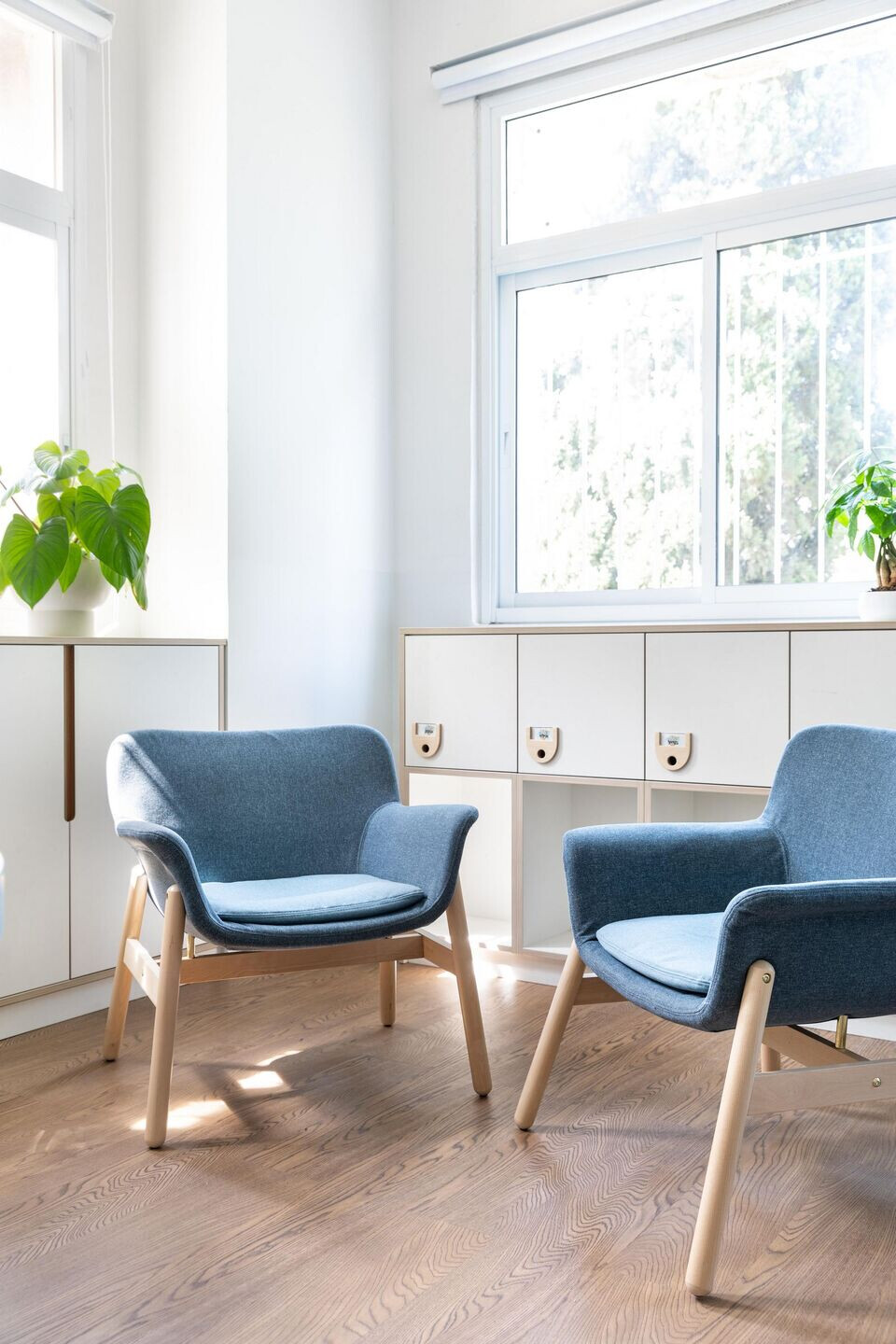 The challenge of creating a pleasant, flexible, dynamic and modular learning environment, which enables switching between stations, multi-sensory learning and learning while playing, was joined by the challenge of preserving the fun, independent and creative learning experience of first elements and characteristics of the original structure in the new design and to preserve the unique character of the space.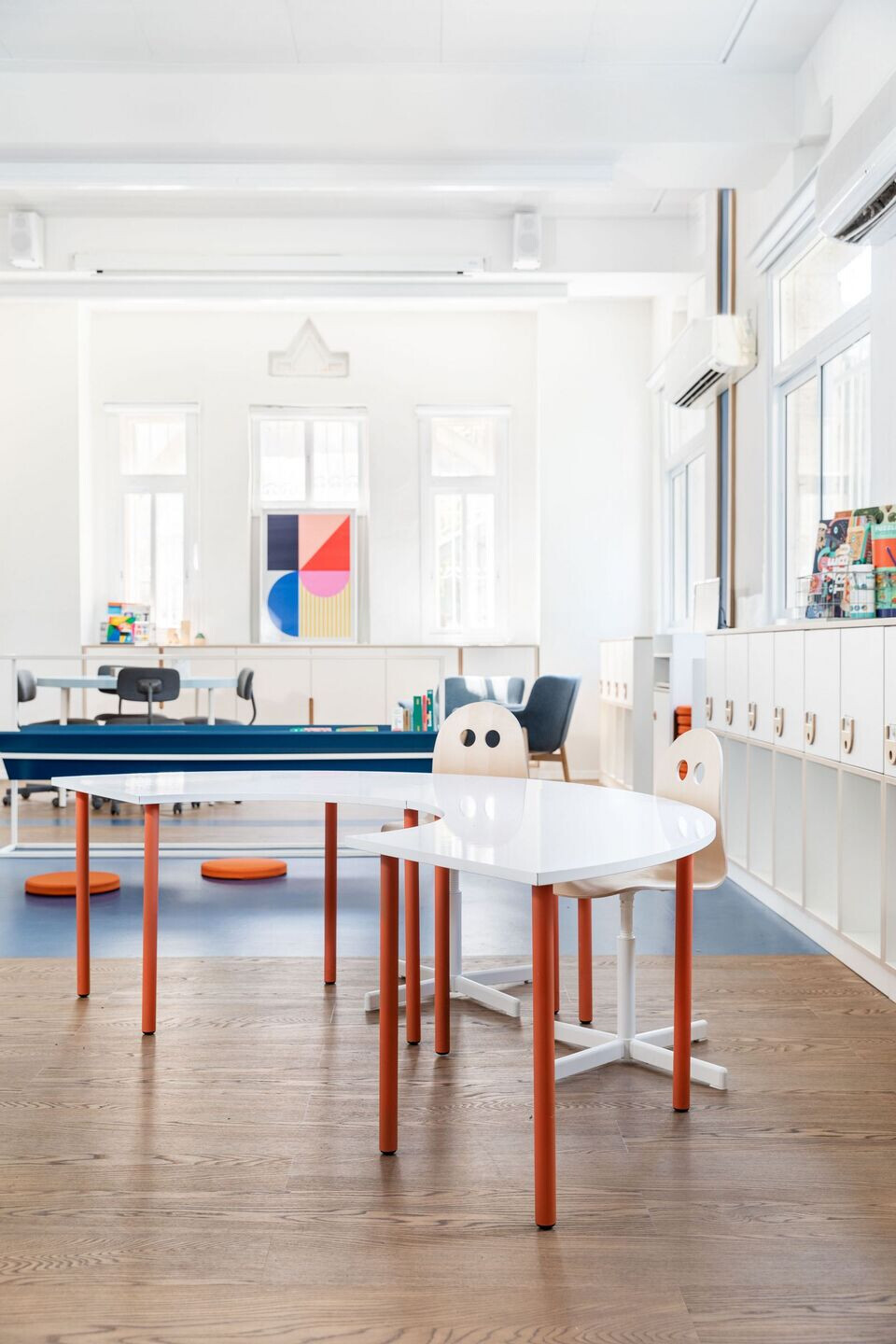 The classrooms, about 70 square meters each, include a variety of learning areas, which allow and encourage different forms of learning: a gathering area, a free play area, a library corner and various learning areas with a variety of activity boards. We designed an "intimate" teacher corner where s/he can sit with a small group of children and guide them, challenge their thoughts, and straighten them if necessary, without reorganizing the learning space but still being present in class.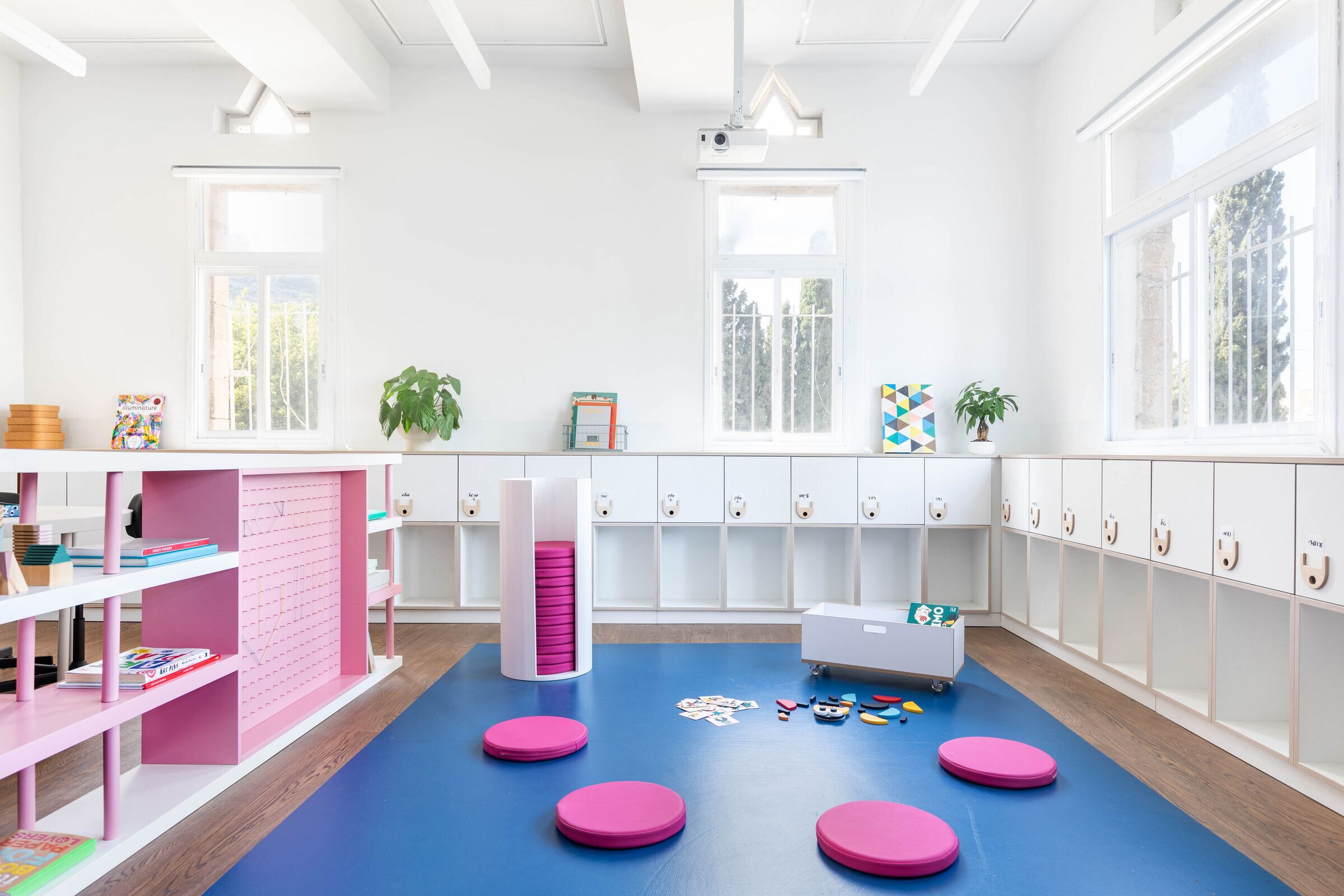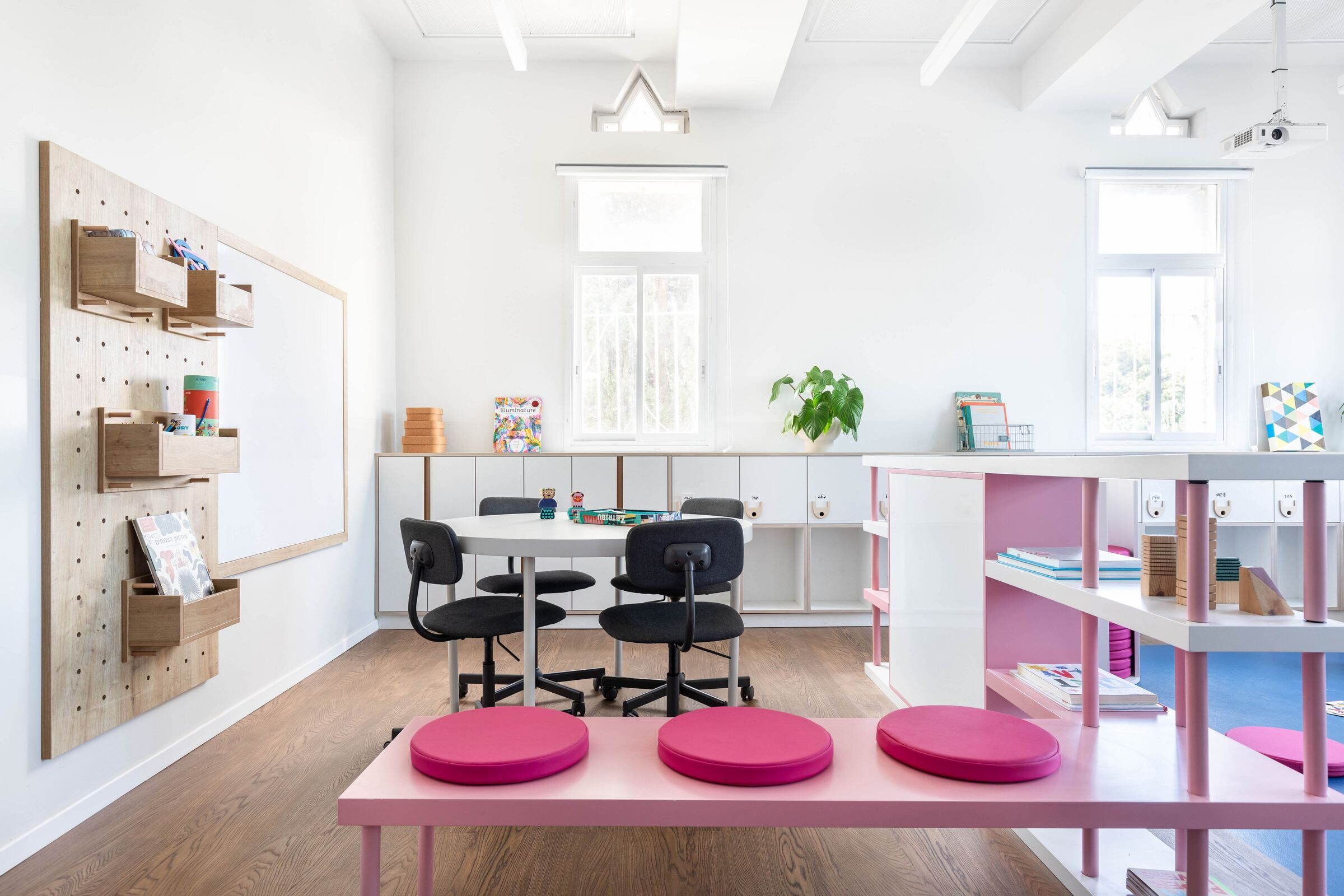 The classroom has different types of tables, some of which are U-shaped, which allows for modularity, play and seating in various forms and, as a result, allows children to work individually and in a team.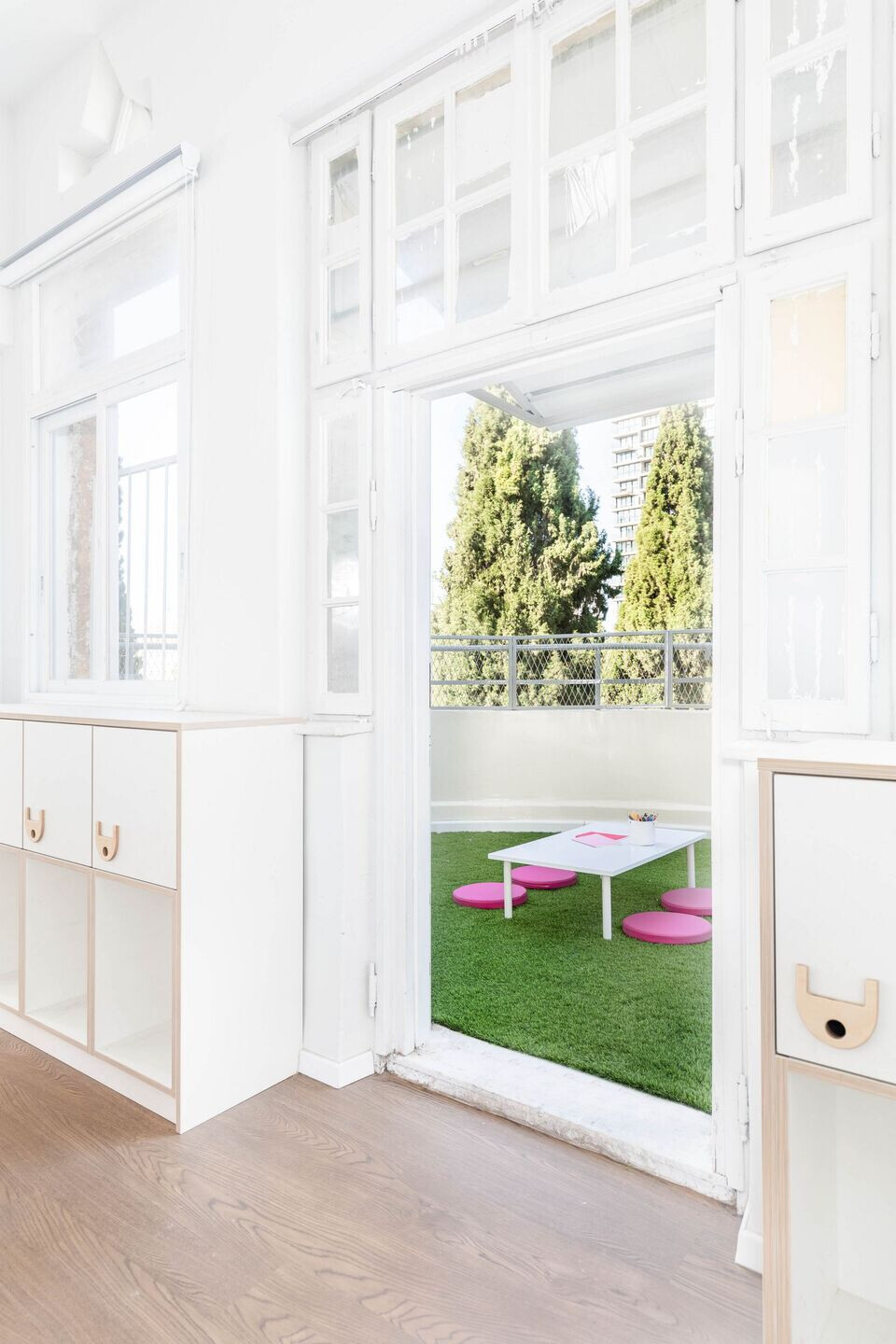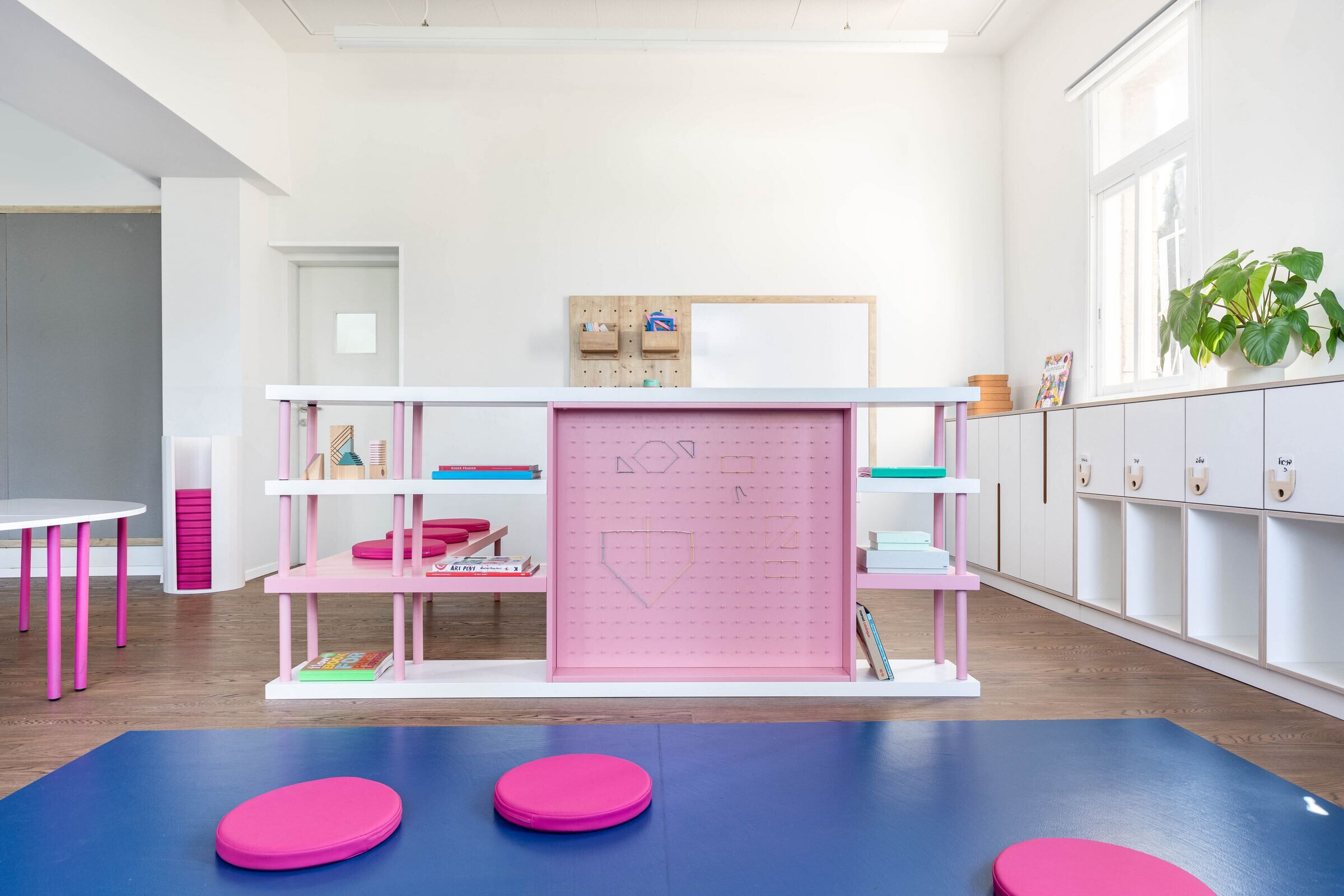 A limited color palette and clean and simple lines characterize the design in order to create a pleasant feeling and quiet design so that the learning process and the children's products are those that stand out.