The urban apartment gains name and identity for its cosmopolitan location, representation of the urban way of being, seeing and inhabiting. The project remains aligned with the practical profile of urban users, who today consume less and live in smaller spaces. Minimalism also represents a lifestyle: less baggage, less information, lighter.As if in the chaotic daily life of São Paulo, there is no space else for nothing more than what is necessary, so the things that exists should be in a neutral and organized way. From this concept comes the choice to use only two colors, absolute neutrals. One being the total absence of color and the other the sum of all of them.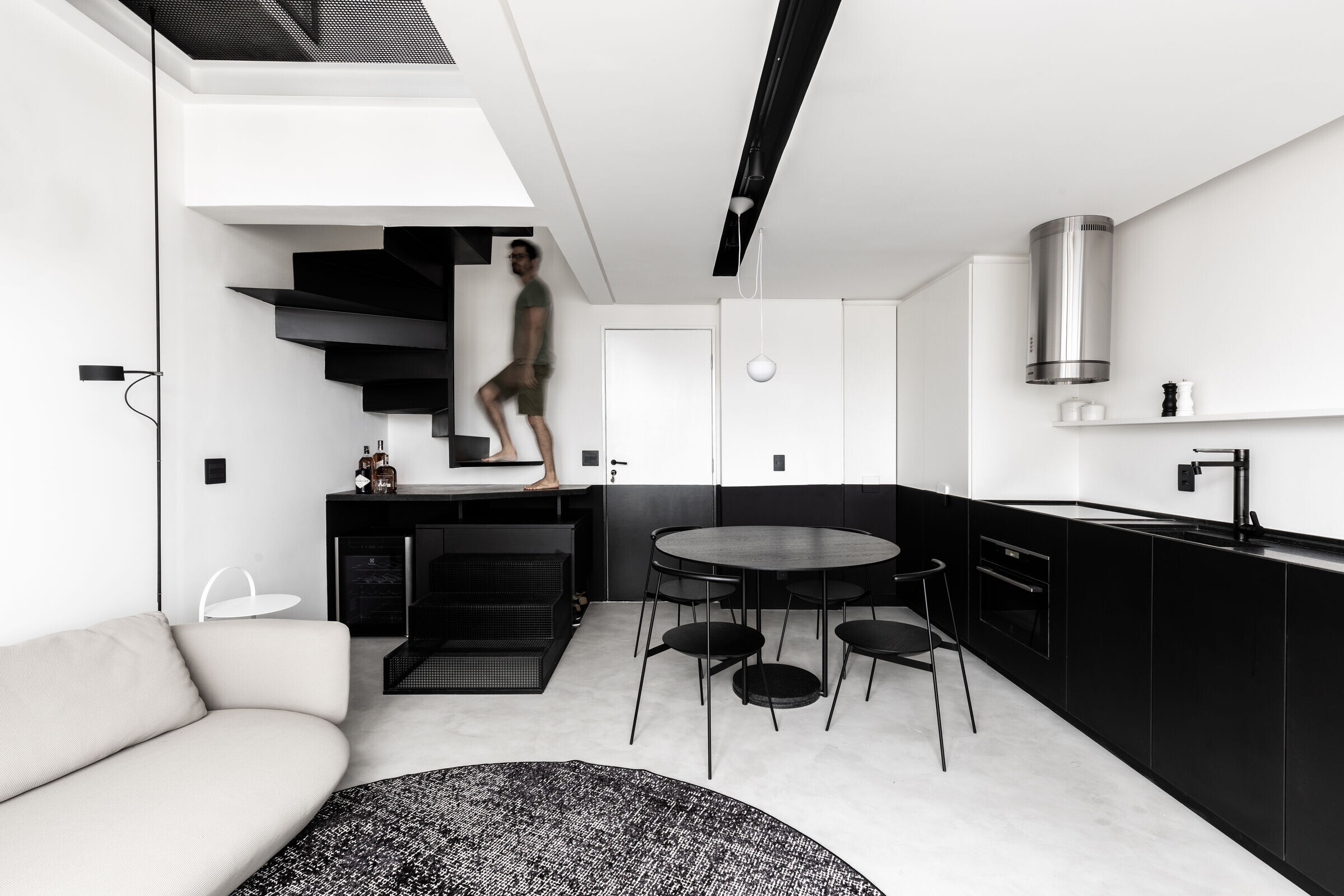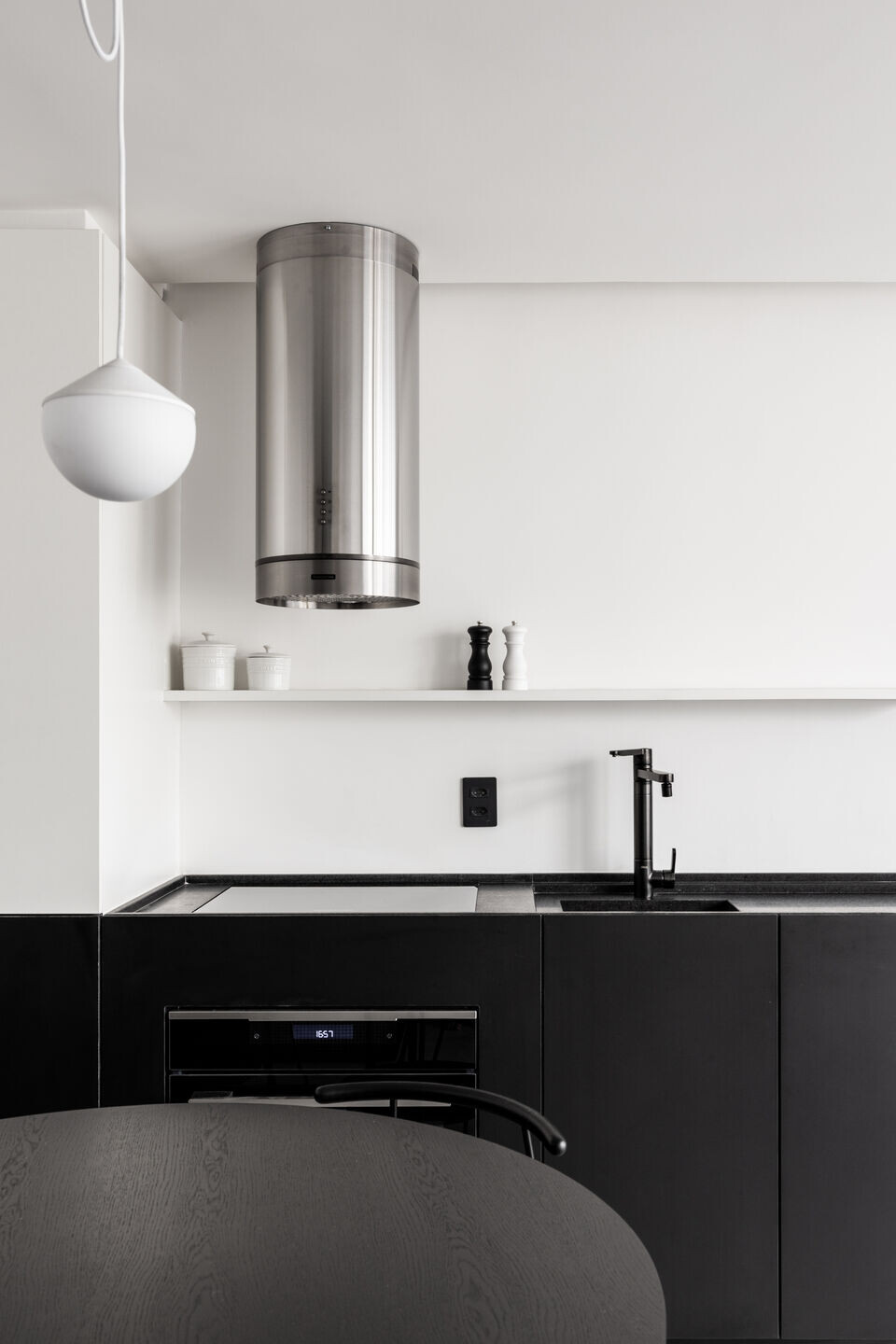 Contrasting and dressing the apartment with polarity and sobriety. When we work in compact spaces, we always try to minimize information, uses and functions are camouflaged, letting the user take over the space more freely, appropriating it. The lower floor houses the kitchen and living room, the black contains all domestic equipment (appliances, TV rack, cabinets, kitchen sink, bar, stairs, lighting) and in white, their absence, the breathe. The upper floor contemplates the intimate area of the loft; bedroom, bathroom and office. The workplace was built in a old double height ceiling, expanding the total area and maintaining the necessary ventilation in the room, through the perforated metal sheet that makes up the floor of the new mezzanine.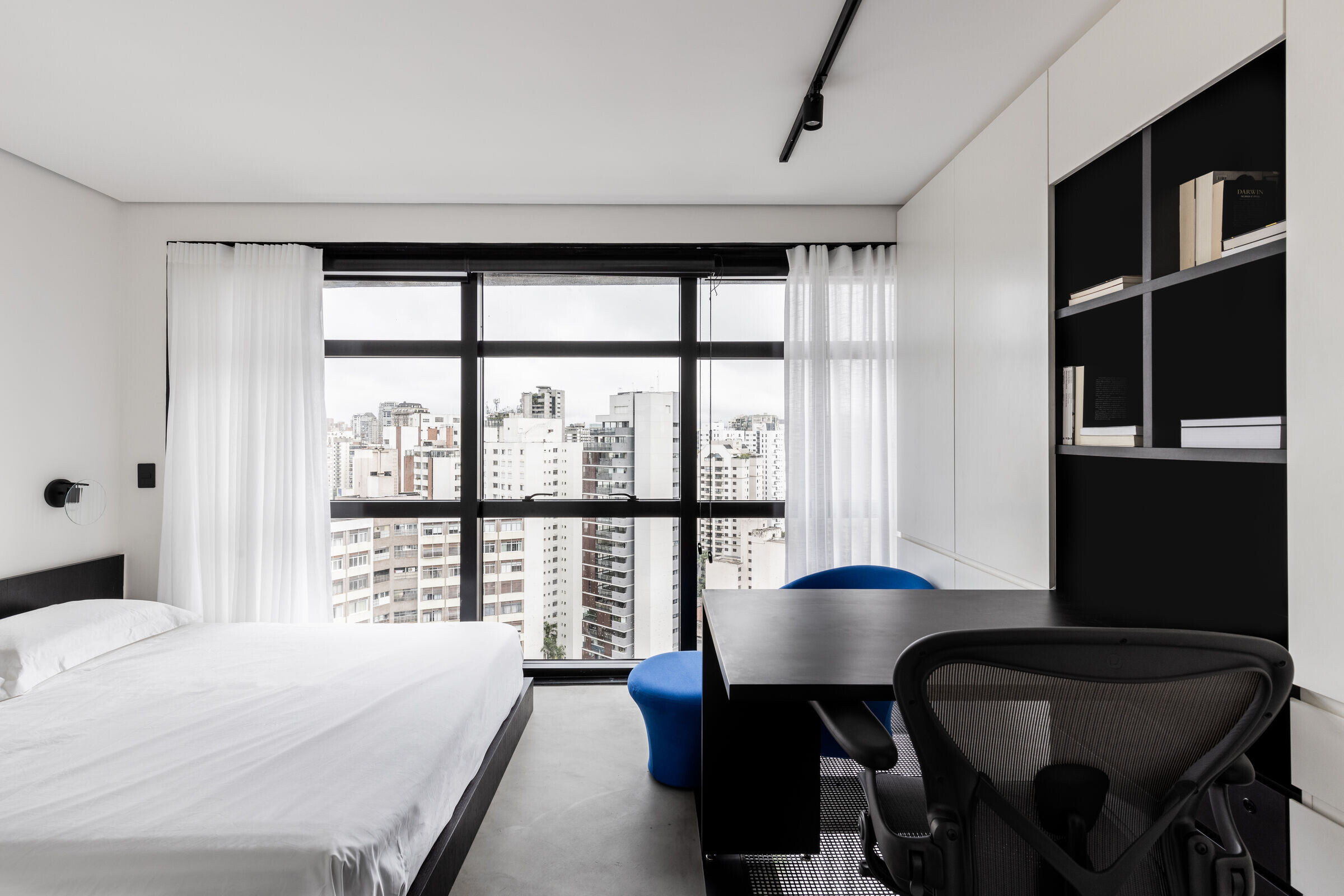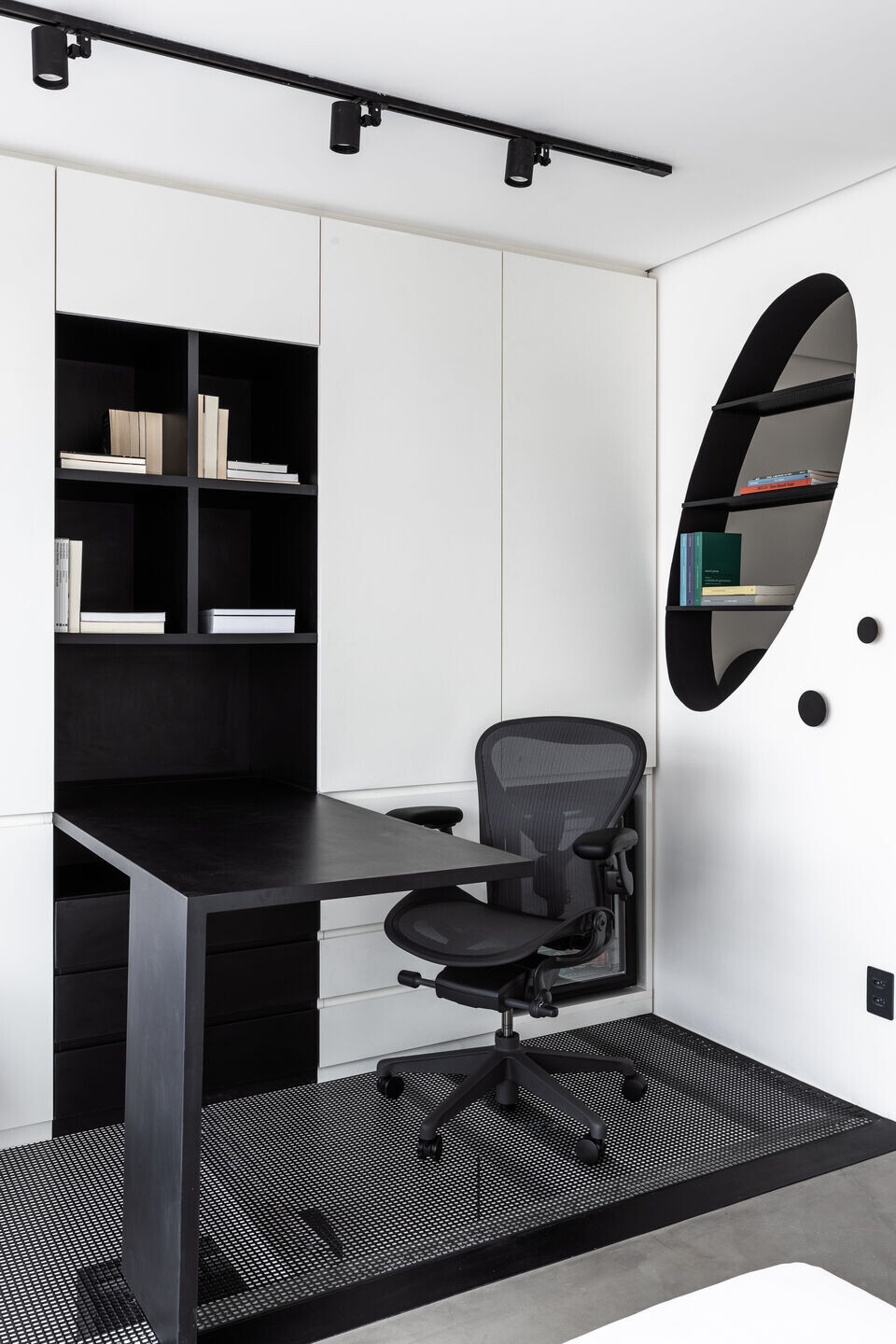 With the fixed parts in joinery, metalwork and stones happening only at the ends of the apartment, we created a free center, with a casual, functional, and fluid setting, despite being compact. The work with different materiality such as timber, smooth and perforated metal sheet and granite, all in black and white tones, make this mix of just two colors clean and complex, so that minimalism is not limited to simplicity, bringing the surprise that Flipê works for every design detail that we have the chance to do.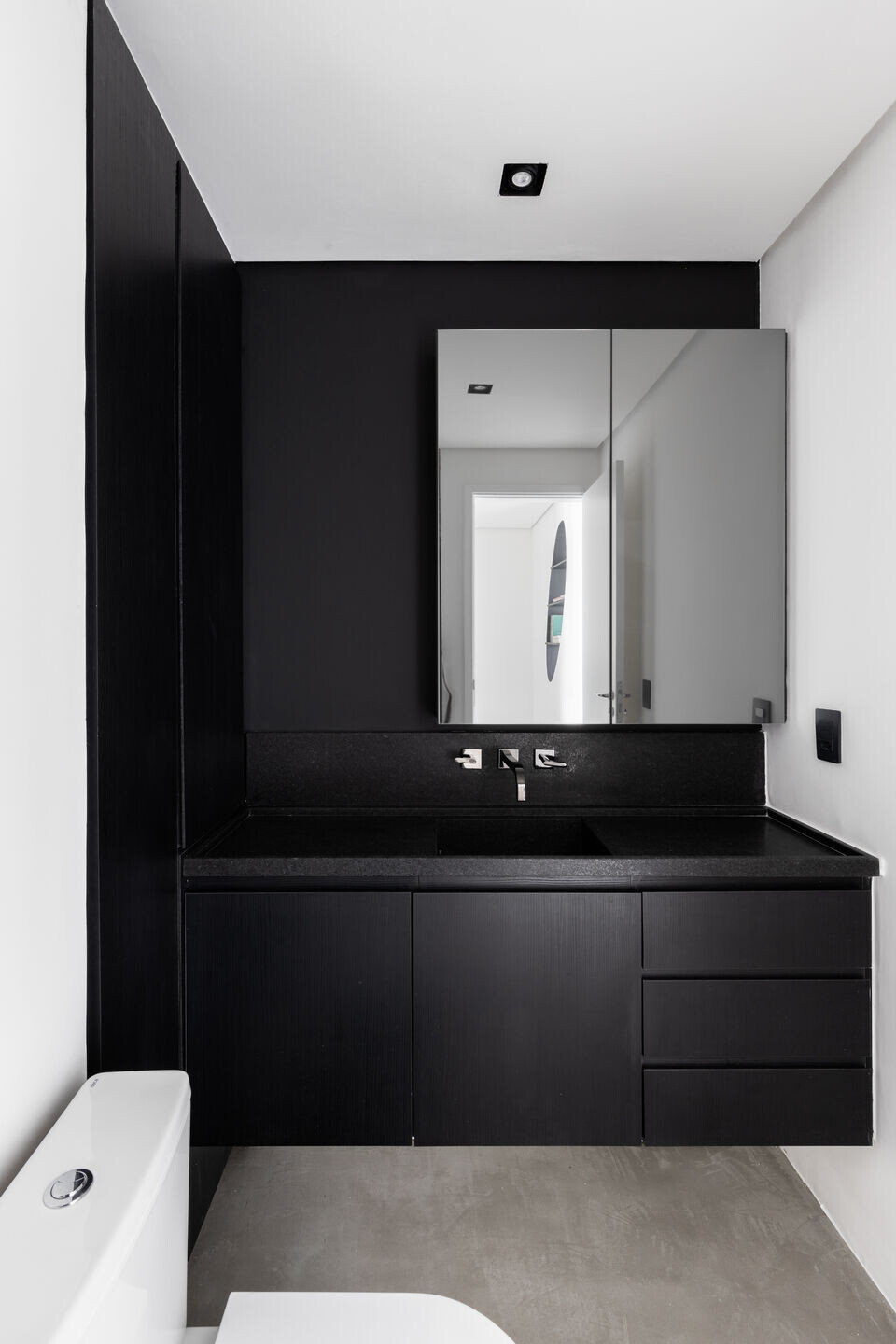 Team:
Architects: flipê arquitetura
Photographer: Gabriela Mestriner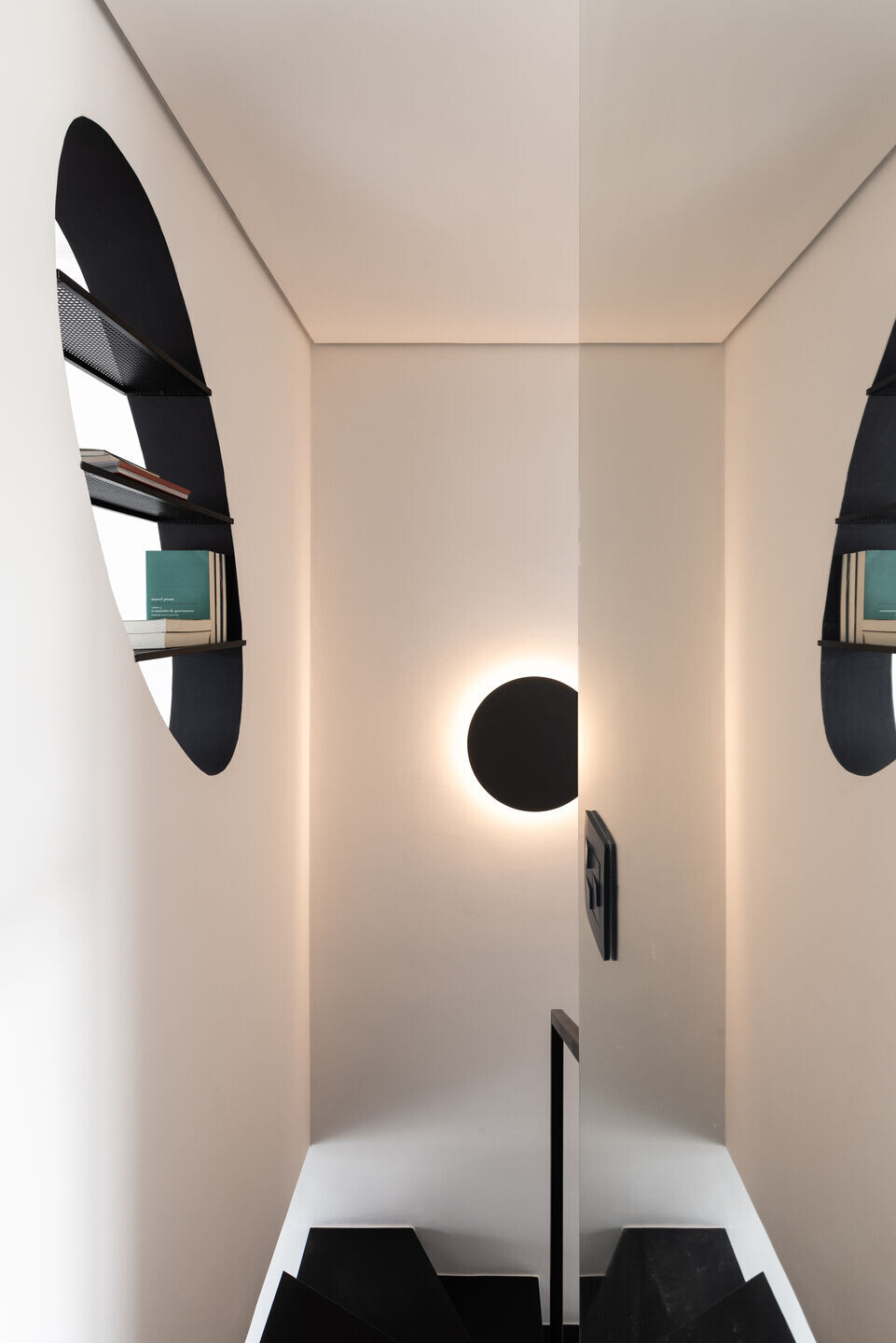 Materials used:
Construction company: RN Engenharia
Woodwork and metal work: Dalessa
Granite countertop: Dalessa
Hydraulic metals: Deca
Table and Chairs: Vinicius Siega
Sofa: Wentz
Armchair rolls: Boobam
Coffee Table: Wentz
Dining room pendant light: Wentz
Carpet: Folio
Office Chair: Aeron Herman Miller
Floor: Protecnica
Built-in fridge: Gorenge
Air conditioning: Daikin
Coif: Tramontina
Master bedroom sconce: Cristiana Bertolucci
Stairs sconce: Lumini
Side sofa light: Reka
Other light fixture: Reka