The property, built in 1943 by architect Antonio Vilar, was the home and atelier of cartoonist Ramón Columba, father of Argentine comics and founder of Editorial Columba, which in 1928 began to publish widely distributed magazines in Argentina and Latin America.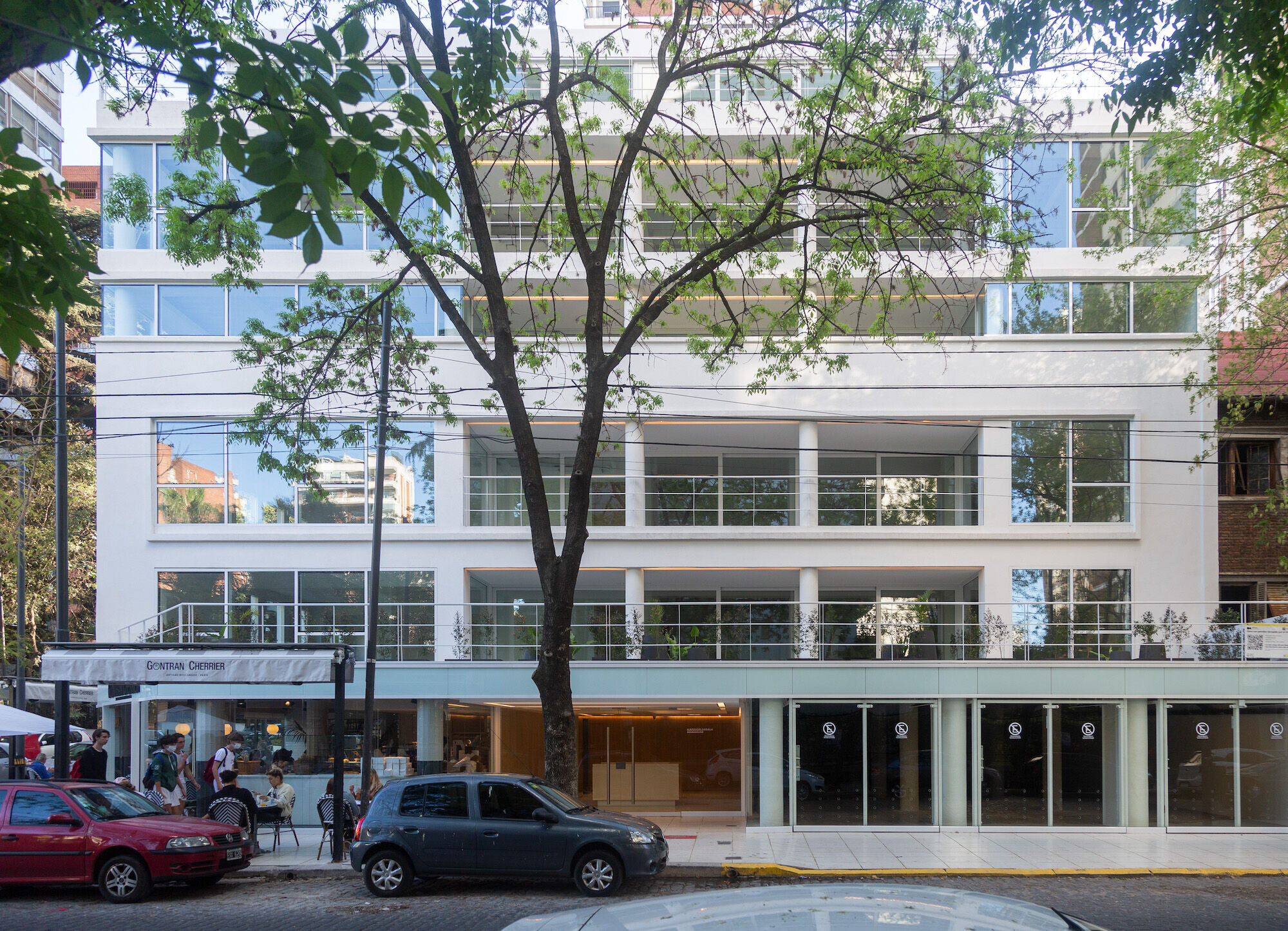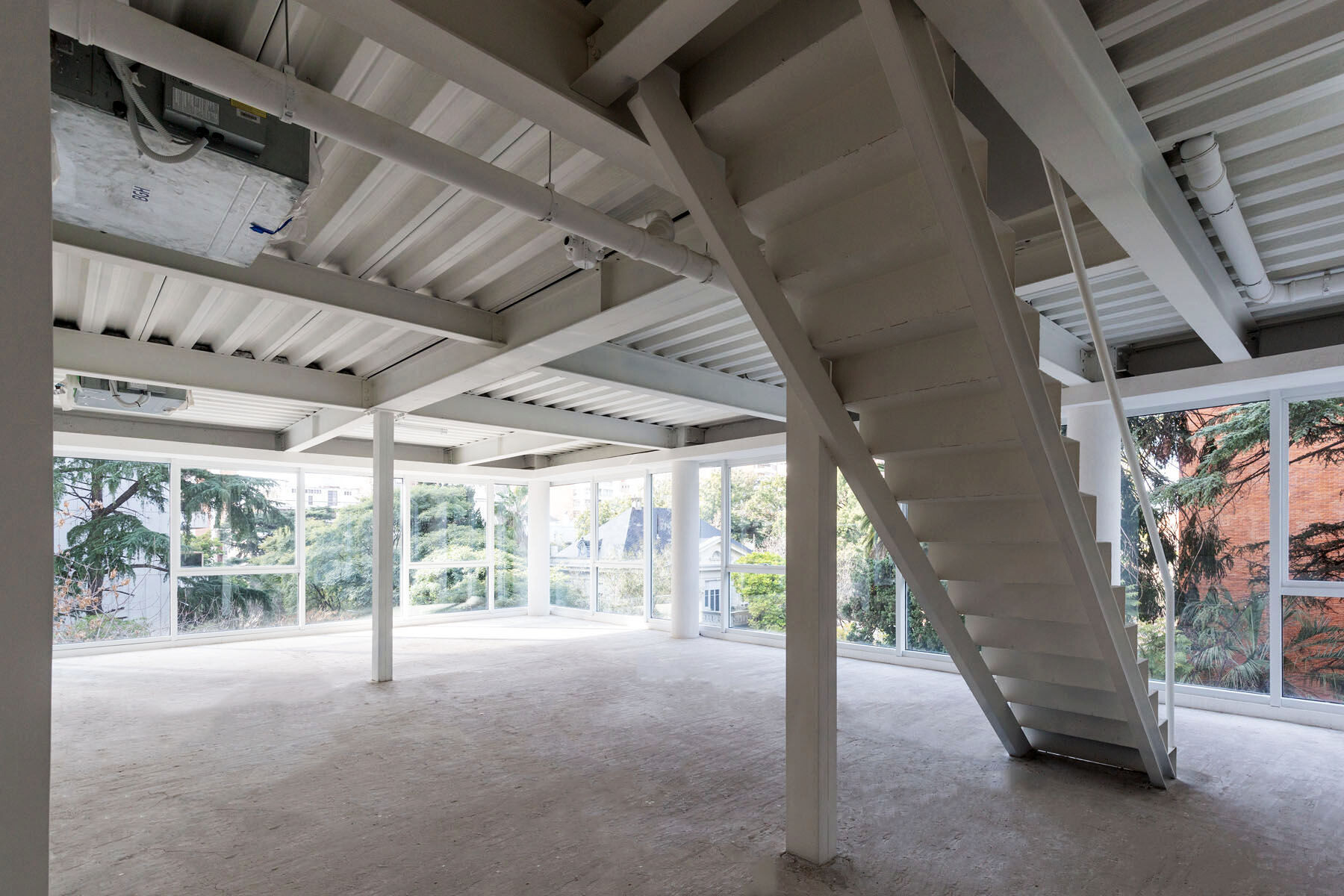 Antonio Vilar was undoubtedly one of the pioneers of Argentine modern architecture. He kept his validity throughout the years, in the country and abroad. He projected many large-scale buildings such as the immense work of the Argentine Automobile Club's national network of service stations.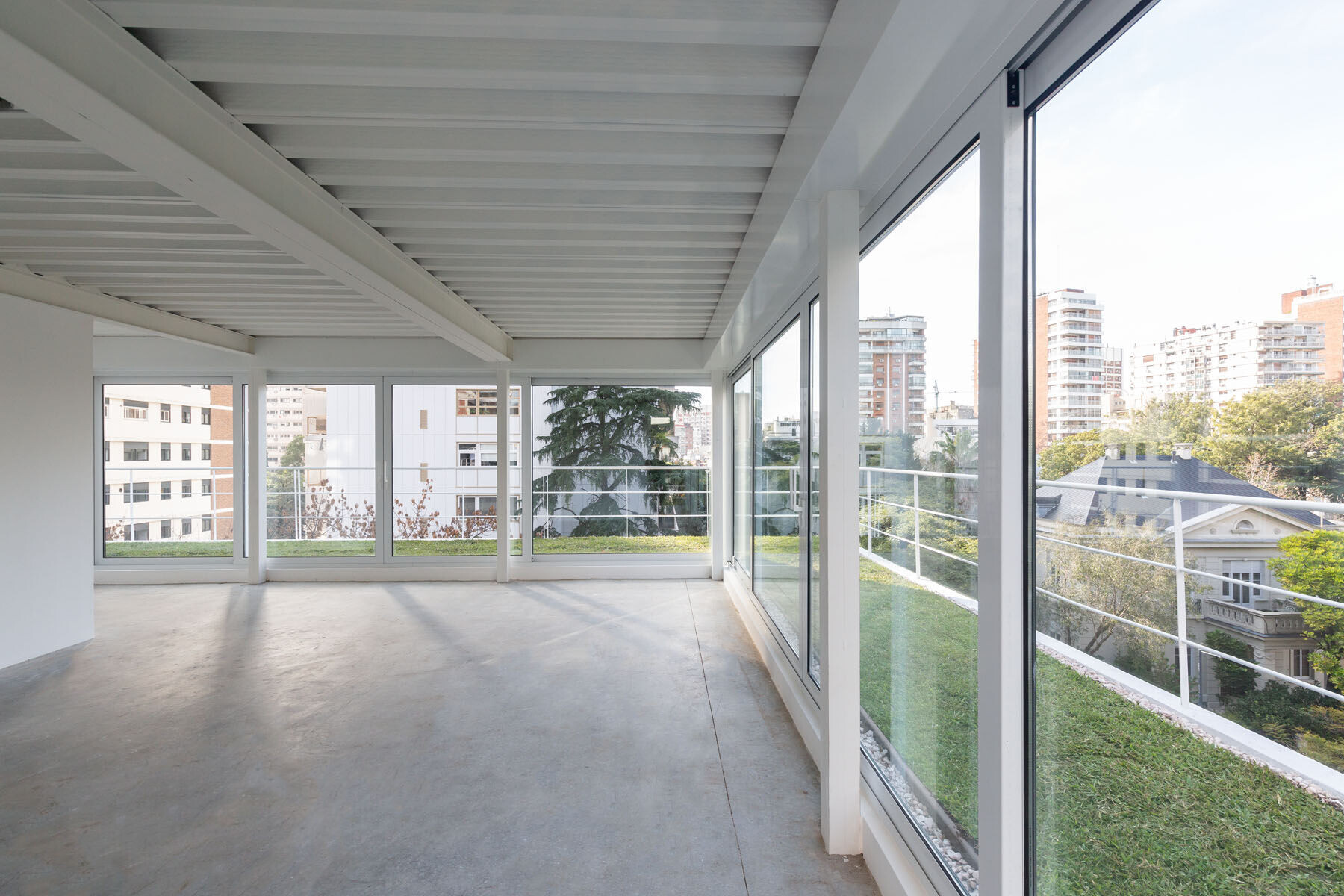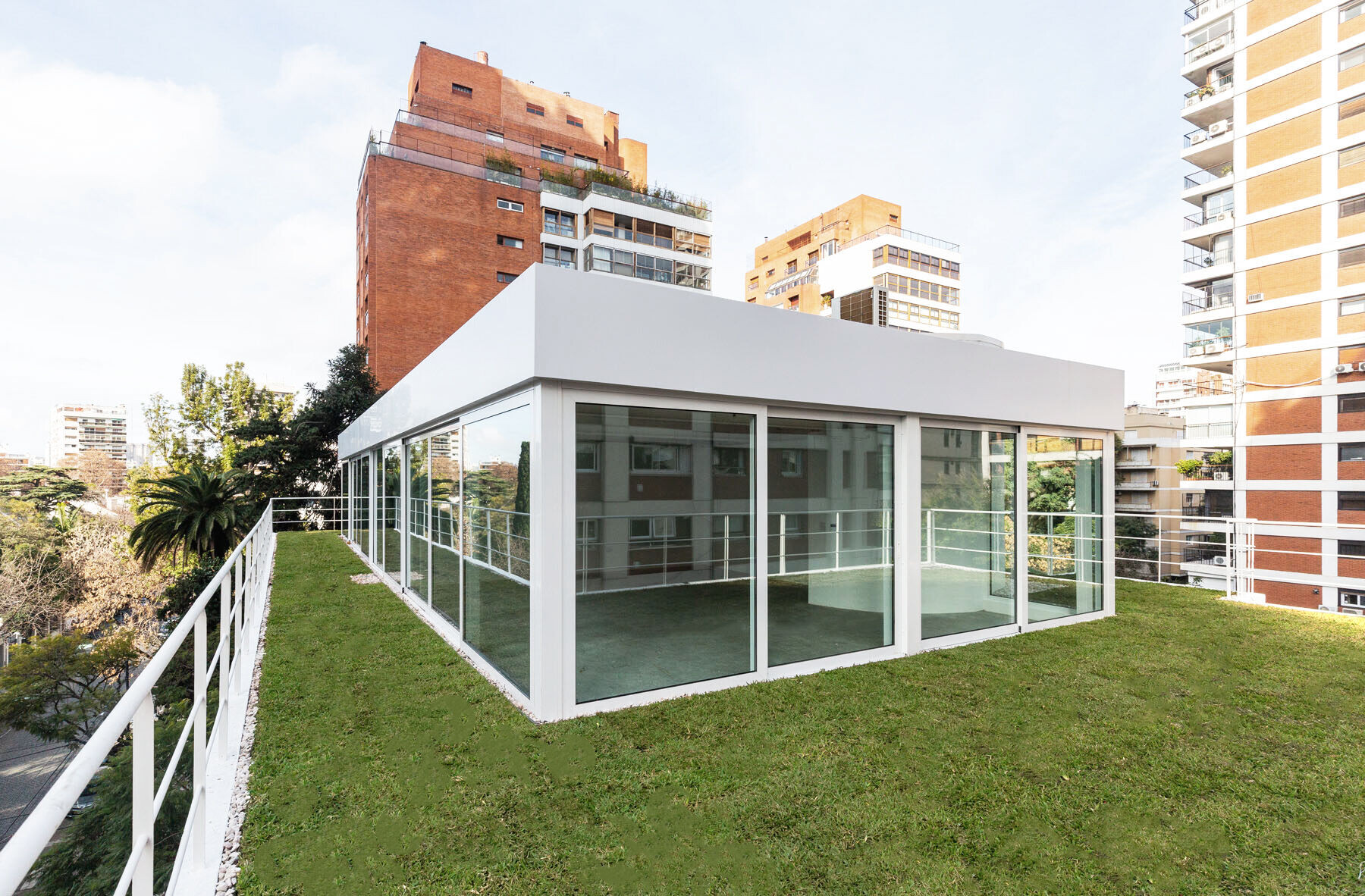 The house was raised 3.40 m above the sidewalk level, with a front garden in what we could call a container and was accessed from the street by stairs or an elevator from the garage.
The scope of the intervention included the construction of the slab on the ground floor, the replacement of the existing columns and bases with others of greater diameter and resistance, the completion of the slabs on the second and third levels and two new slabs on the fourth and fifth, the latter of smaller dimensions to give space to a garden terrace.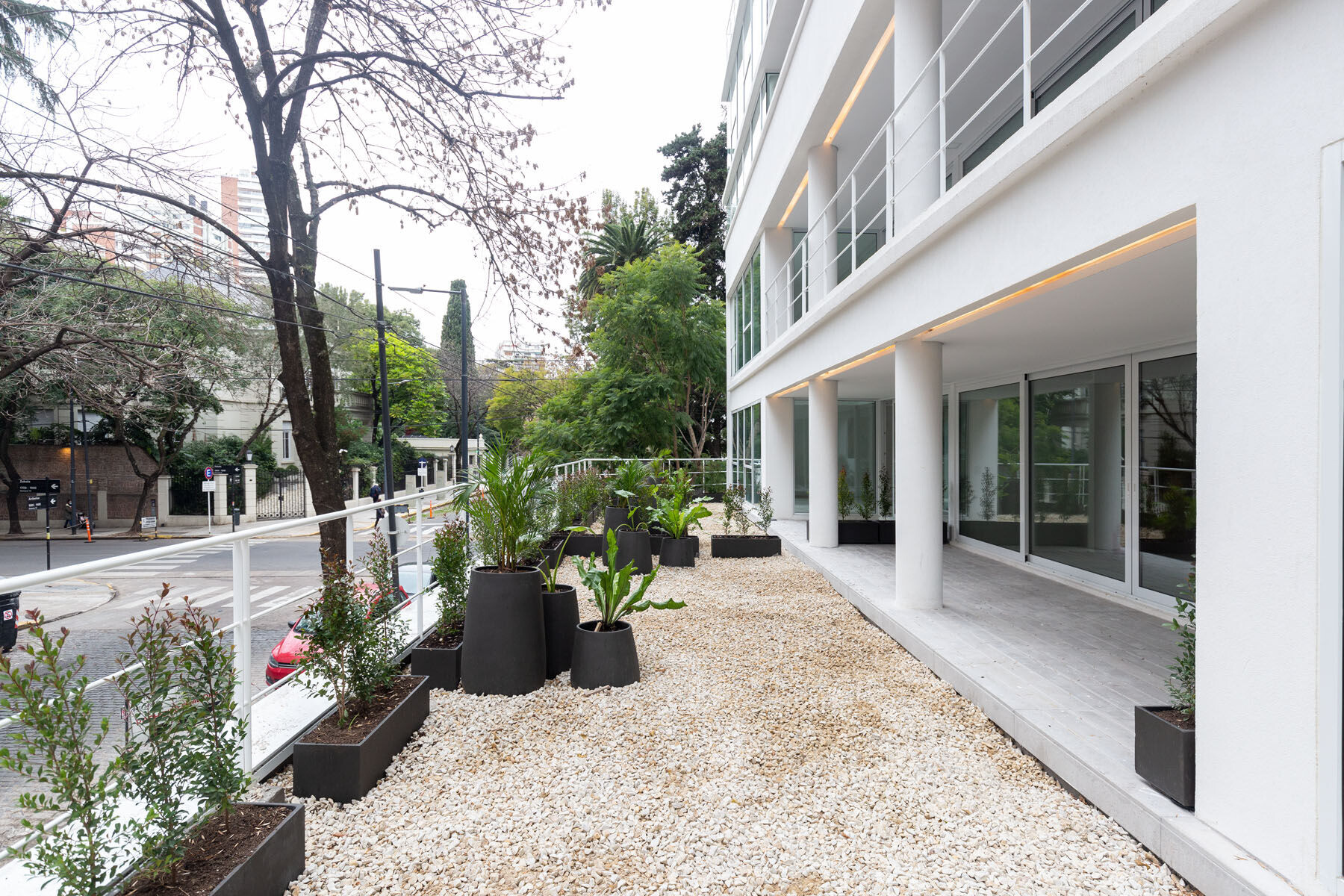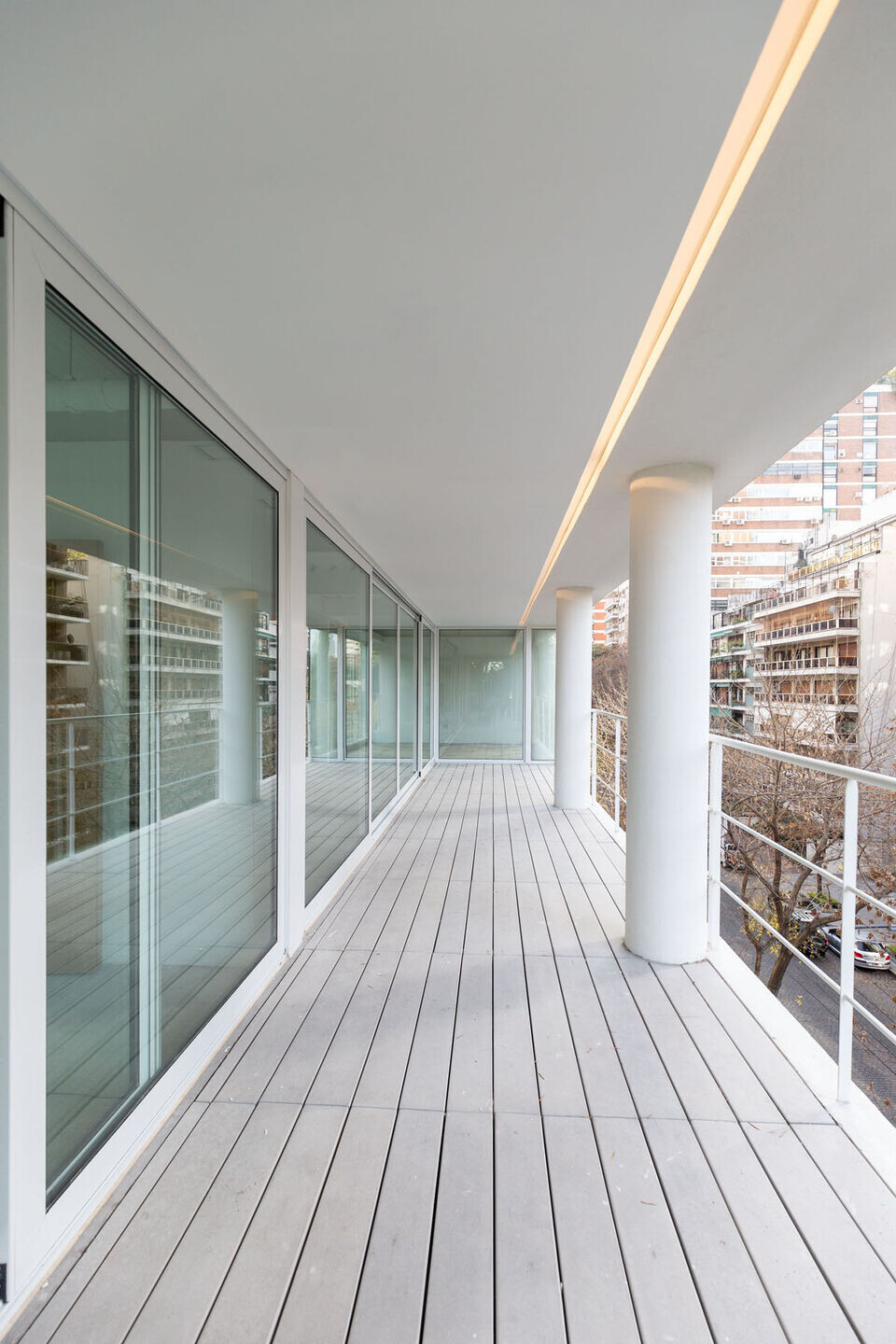 To keep the diameters of the new columns within the proportions of the house, the new mezzanines were built by chaining a concrete perimeter beam on the capitals and anchoring a W steel beam to it to support a concrete slab on steel deck of 8 cm thick.
The vertical circulation core comprising an elevator and escape ladder was built in reinforced concrete.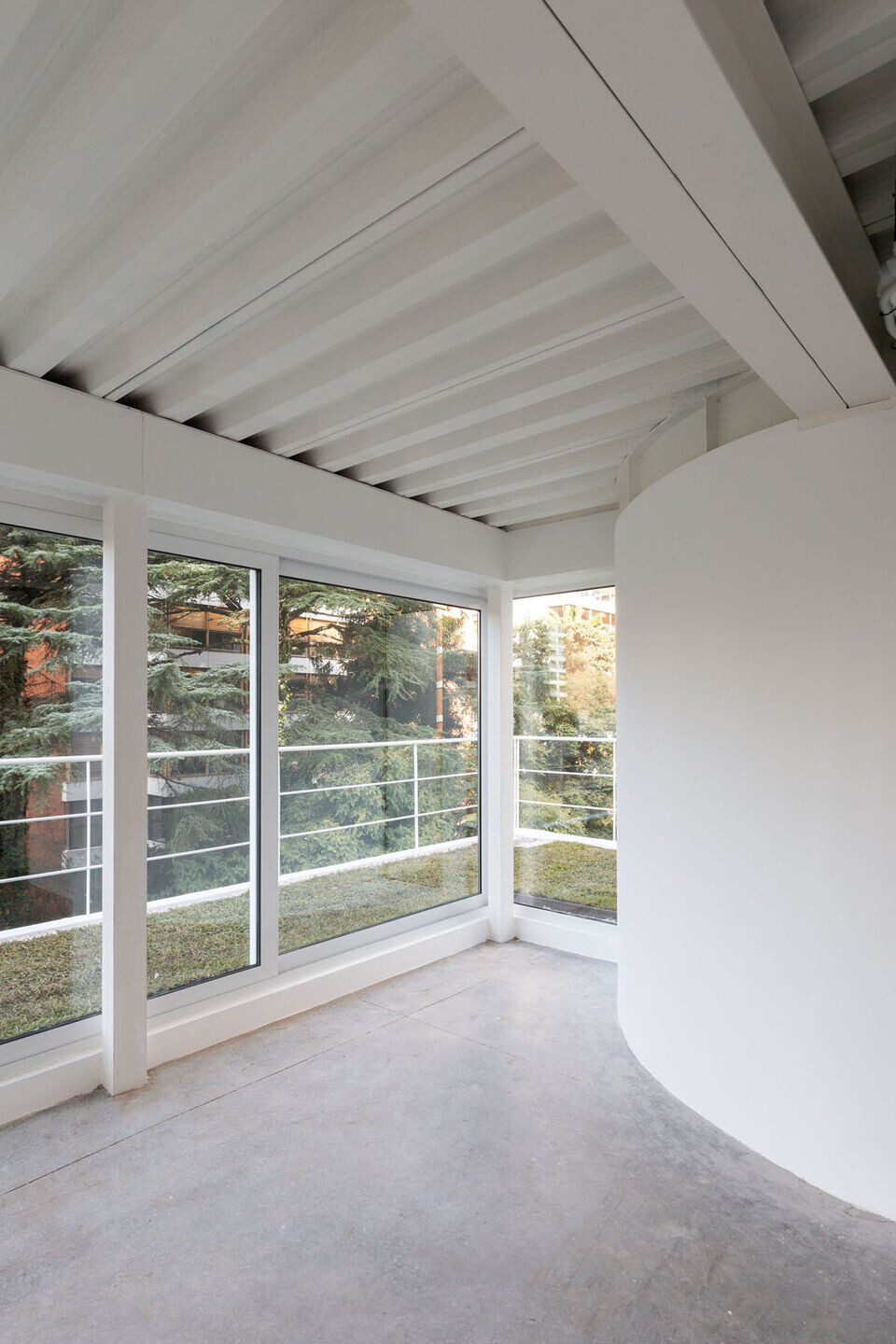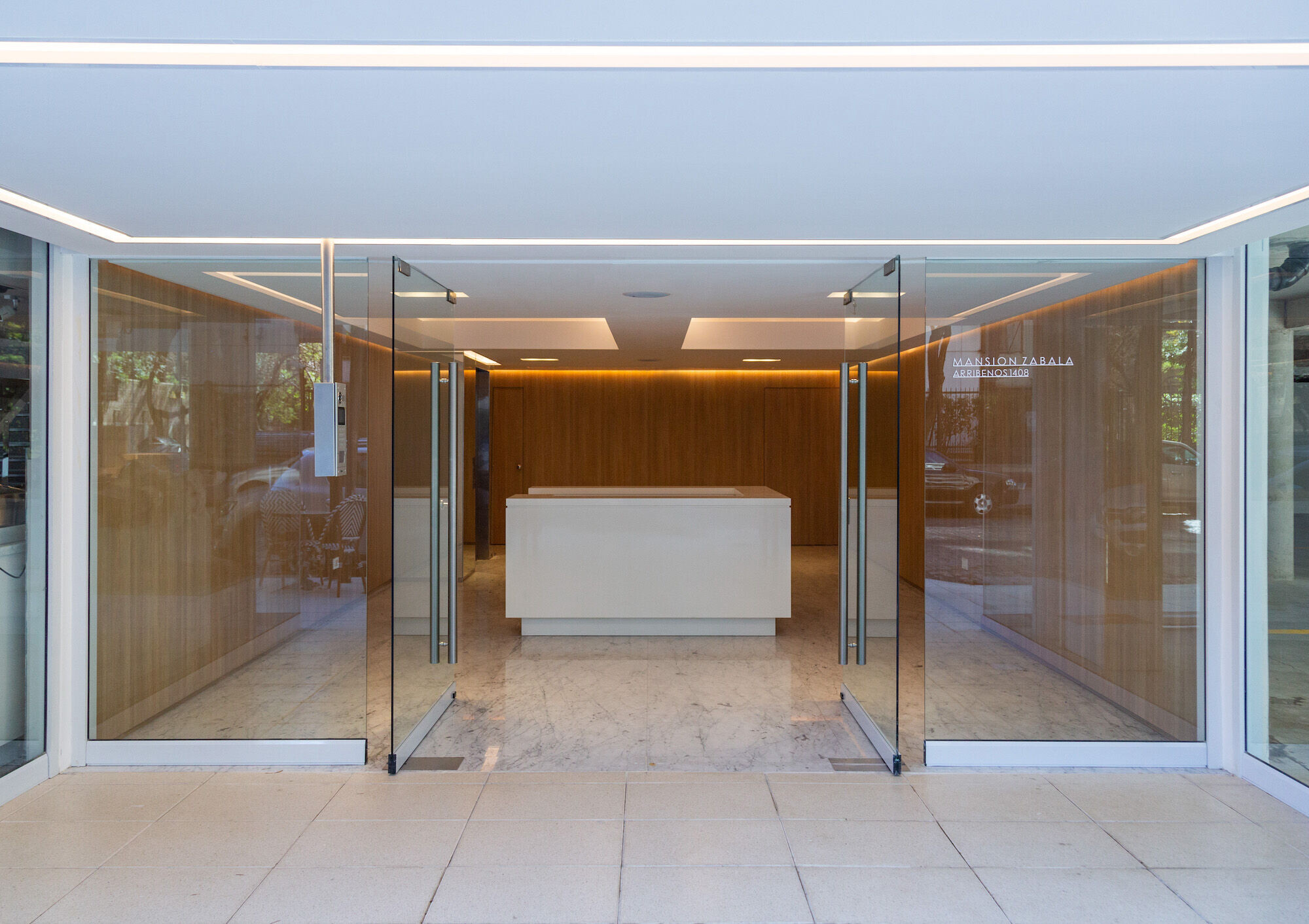 With this work, garages, a public cafe and 8 open-plan spaces for offices were added, two of them with a balcony terrace and two in duplex with a garden terrace to the original house in an environment where spaces of this type are hardly found.
The refunctionalization respected the hierarchies established by Vilar, a base for services, high floors for multiple uses and terraces on the first and last level.
The facades of the house, the galleries and balconies were restored and rebuilt, the original carpentry was replaced by hermetic double glazing keeping the dimensions of the openings intact, the additions are just glass and structure, without trying to blend in or compete with the heritage-protected building , replicating even the characteristic nautical railings of Vilar that as a child was a helmsman and marked the course of the family boat, in the same way we could say, he marked the course of modern Argentine architecture.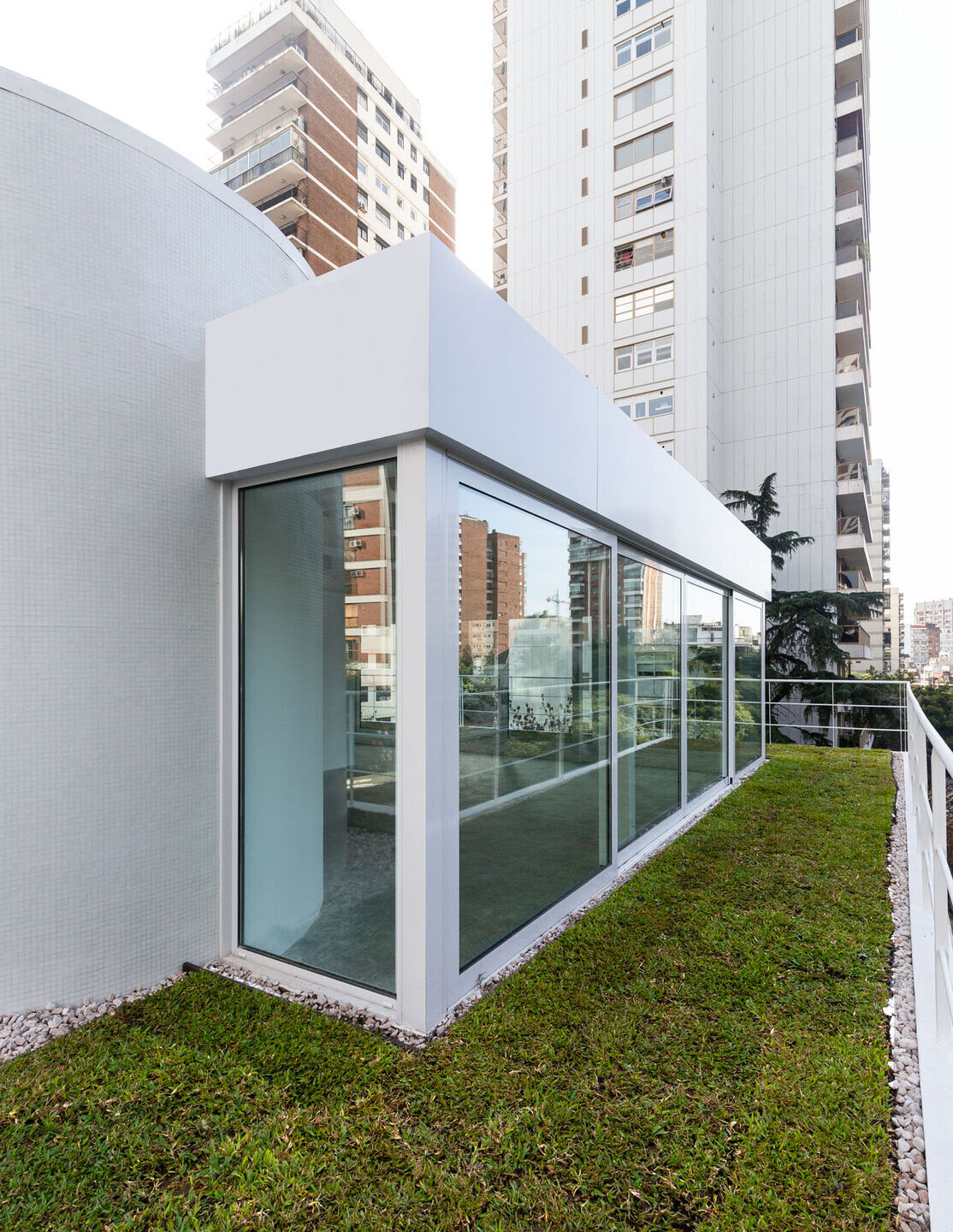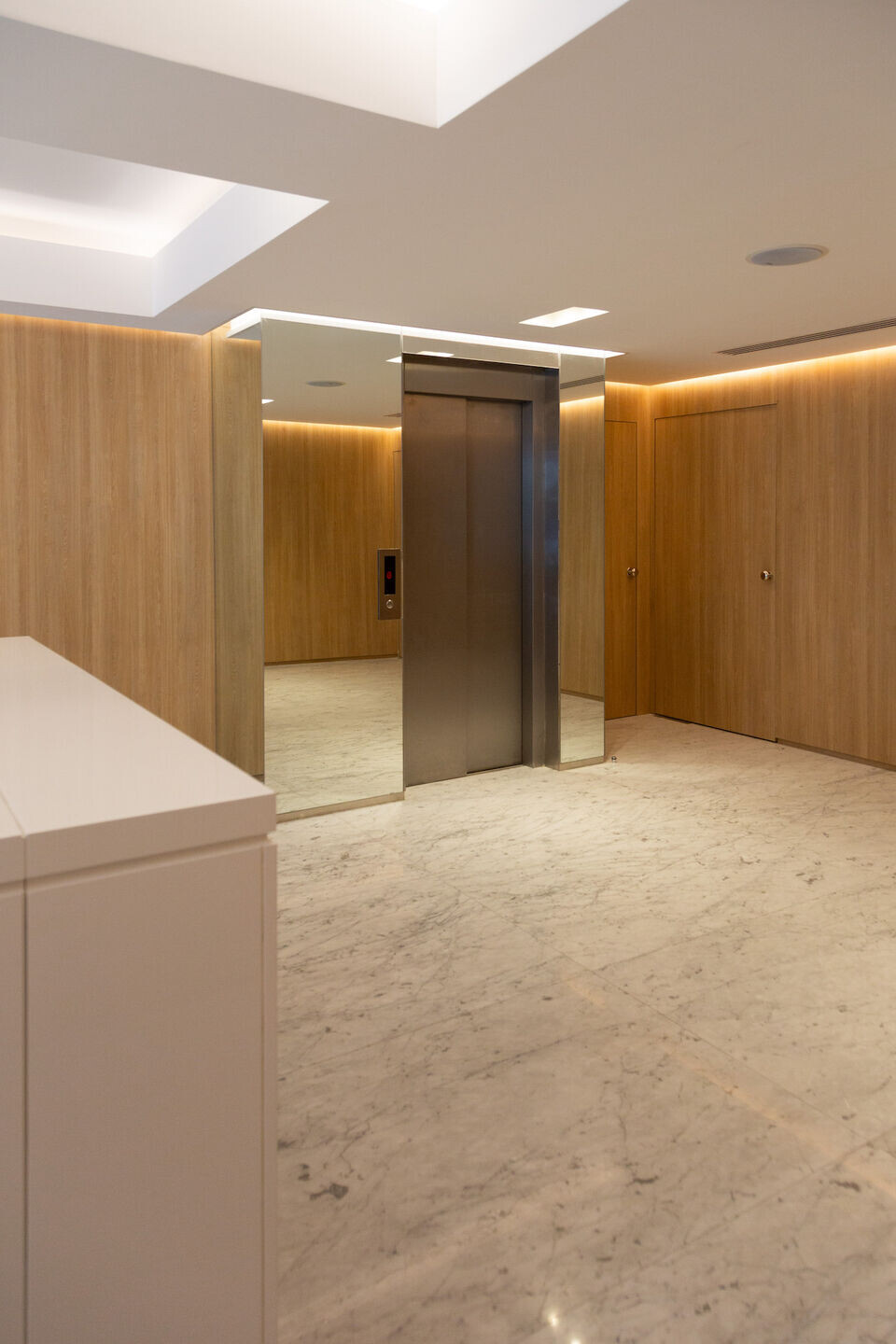 Team:
Architects Firm: HERMANOS GOLDENBERG
Cheif Architect: Javier Goldenberg
Cheif Manager: Matias Goldenberg
Architect: Ariel Brusich, Victoria Cocuche, Felicita Cersofio, Ignacio Ruiz de Galarreta
Restoration: ARQ RUBIN
Structural Advisor: DCE
Photographer: Guido Chouela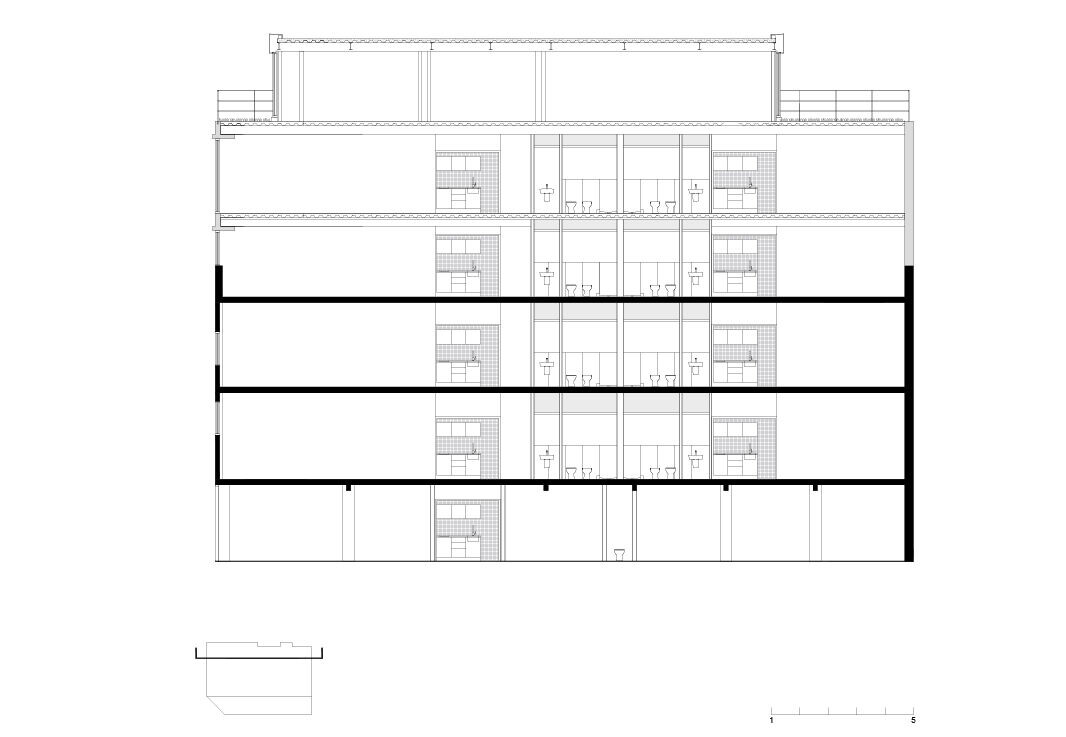 Materials Used:
Steel Structure: FAE
Glased Facade: Aluar/Fenster
Elevators: Servas
Air Conditioning: Dieger
Marble: Ragolia
Doors: MORAS
Equipment: COMADE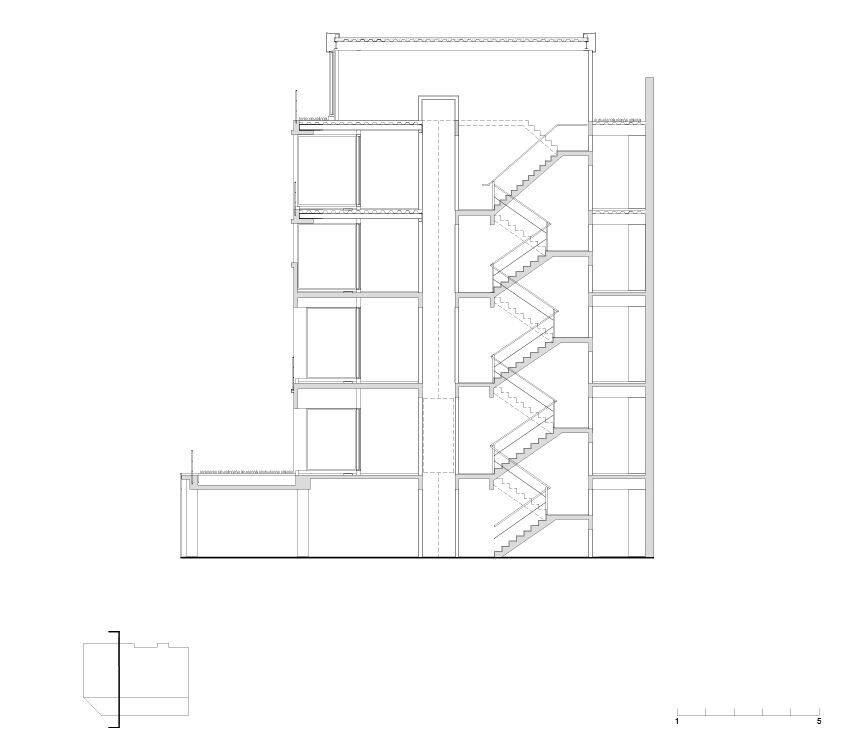 Construction System:
Glass, Metal, Concrete
Finishes:
Aluminium, Steel, Concrete