Located in Sarıyer, the northernmost district on the European side of İstanbul, Located in Istanbul Kadıköy, Caddebostan House is designed by escapefromsofa in 2020. Inside, the project comprises two storeys divided into private and shared spaces. The open-planned ground level, which is intended for the common activities of the inhabitants, holds the living room, dinner room and kitchen while the upper floor features a master room, two children's rooms and a playroom.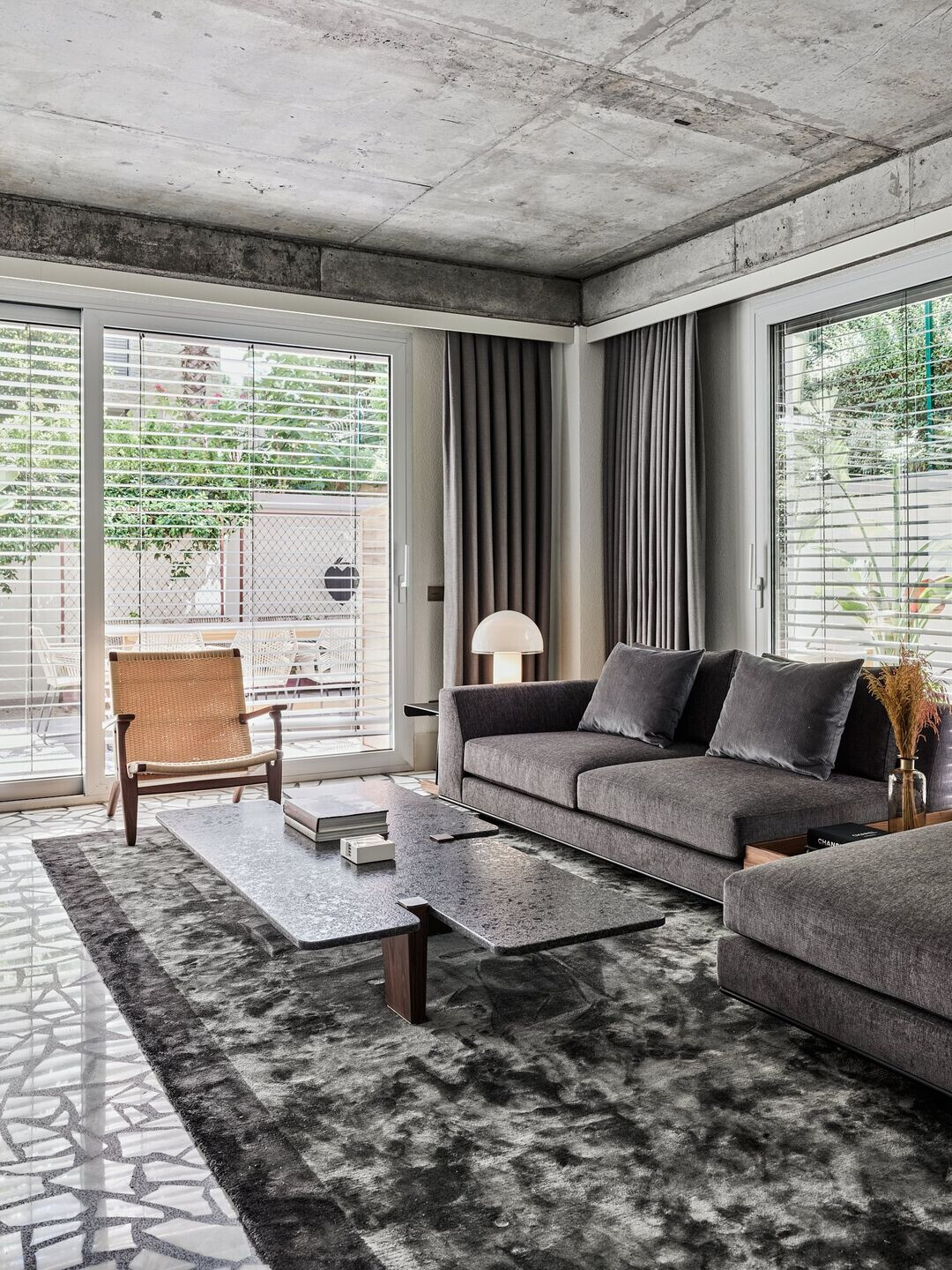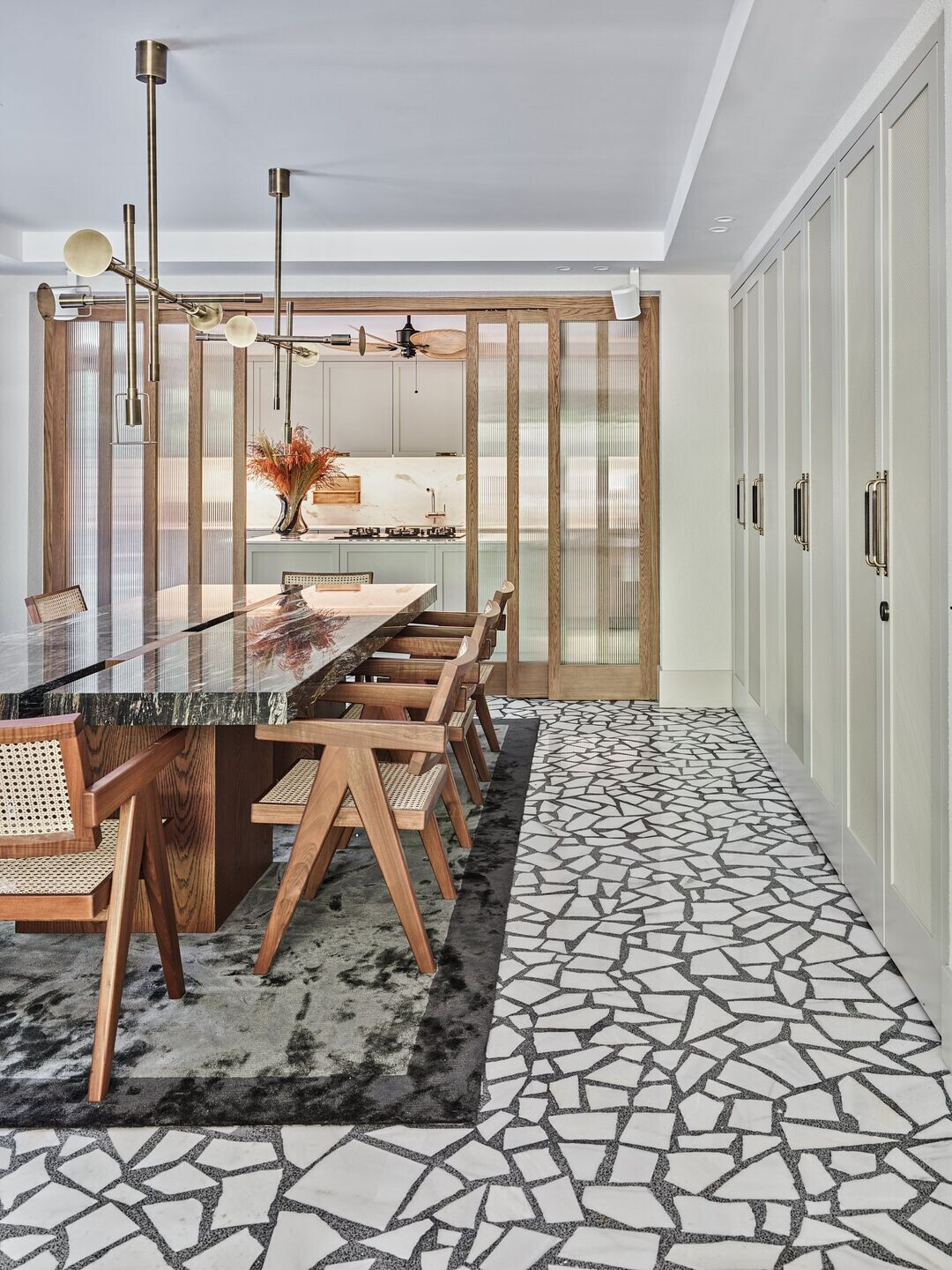 On the ground level, which is opened out to the garden, the living room and dining room are organized together. The kitchen is linked to the dining room by a folding door system and this detail created a spatial continuity. Staff room is also planned on ground level.
On the upper level, the master bedroom is designed with a dressing room and a bathroom in itself. Two children's rooms, a bathroom and a playroom are also arranged on this level.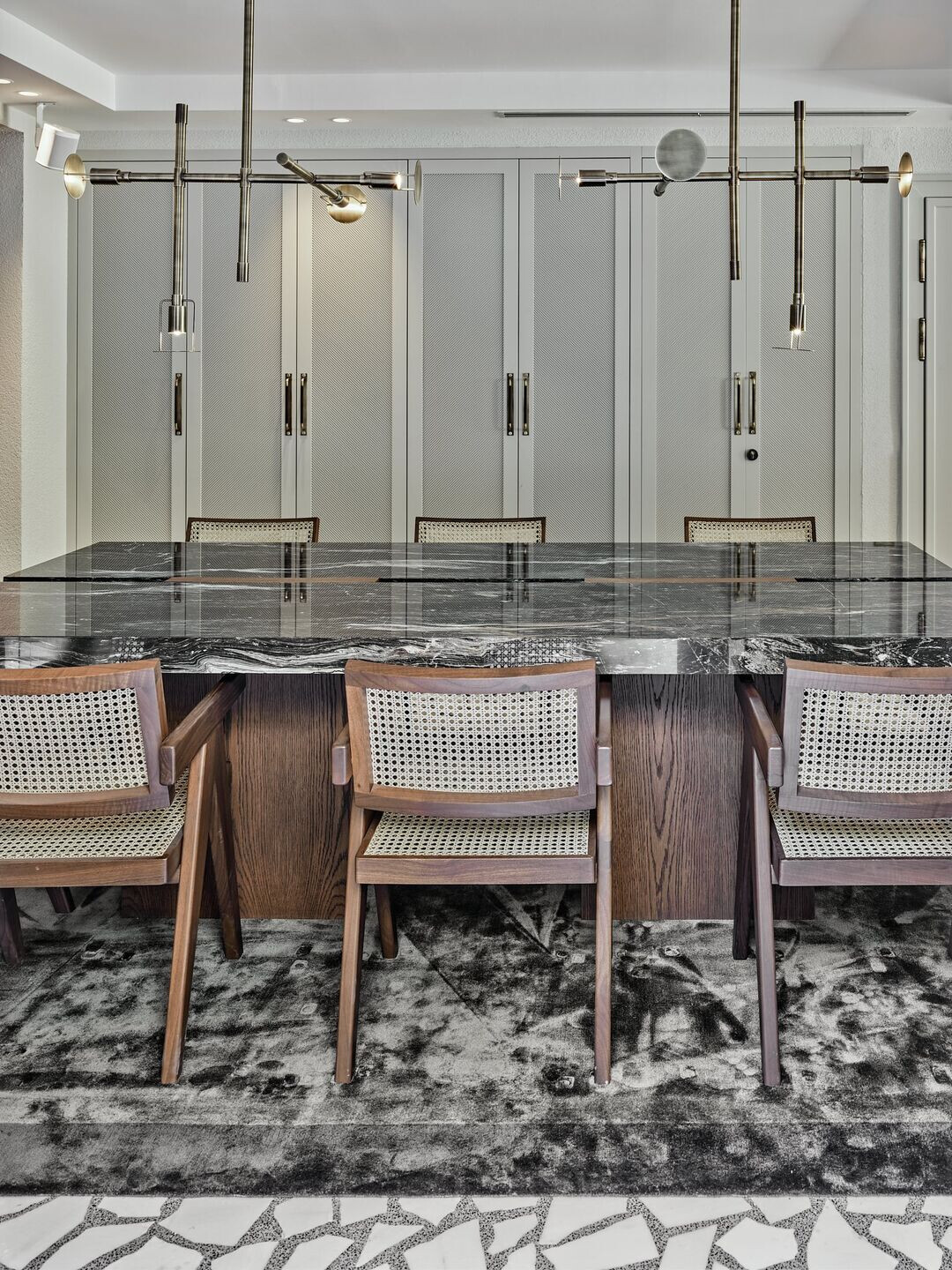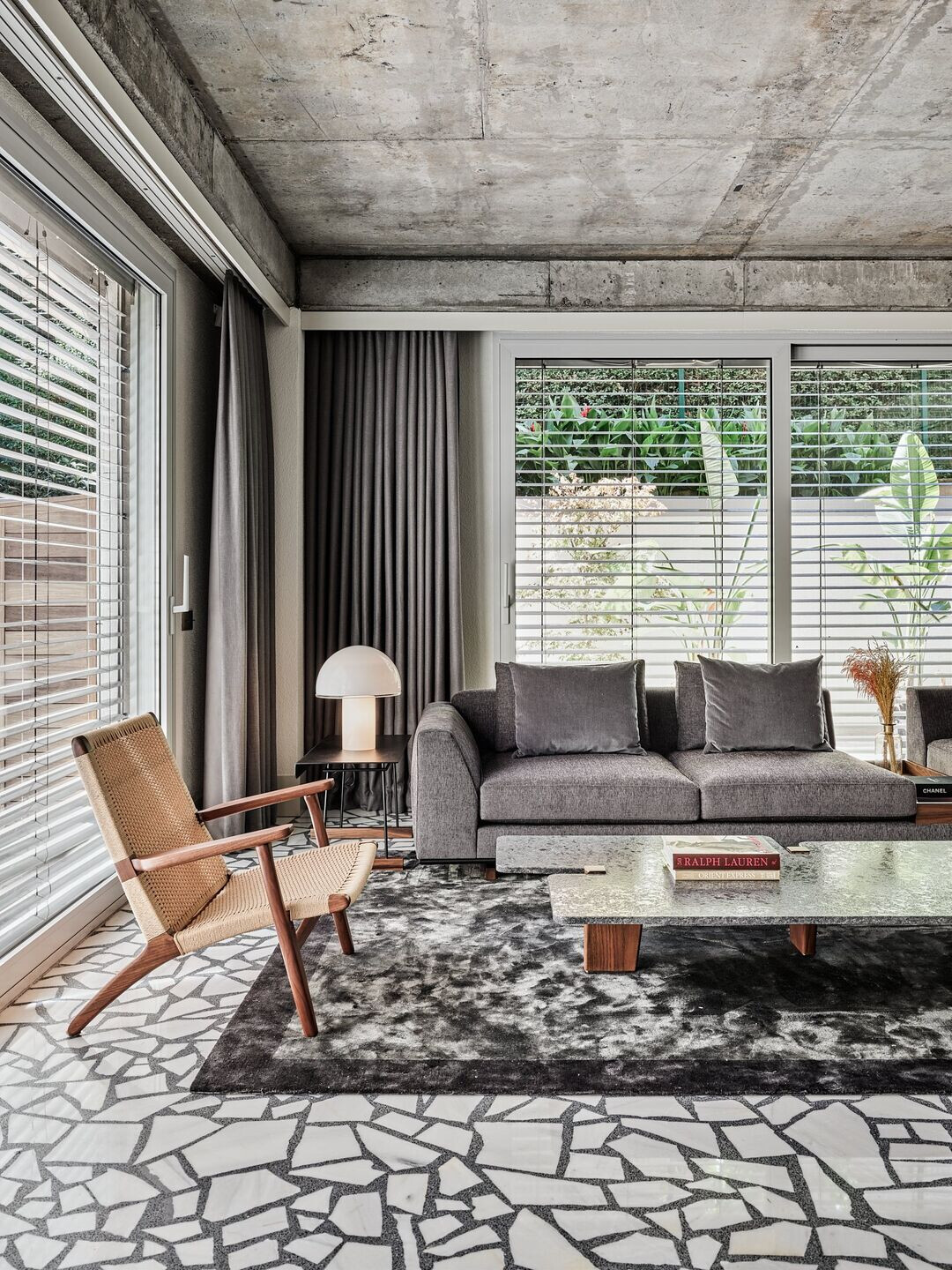 On ground level, frequently used neutral colour tones are completed with the raw concrete ceiling of the living room. Wooden details are also mainly used on the upper level to create a warm atmosphere.
The sofa, center table and dining table in living room are designed by escapefromsofa for this project. Artemide Onfale lightings on side tables and Pierre Janerret chairs are also prefered in the living room. Beds in children's rooms and master room are designed by escapefromsofa for this project.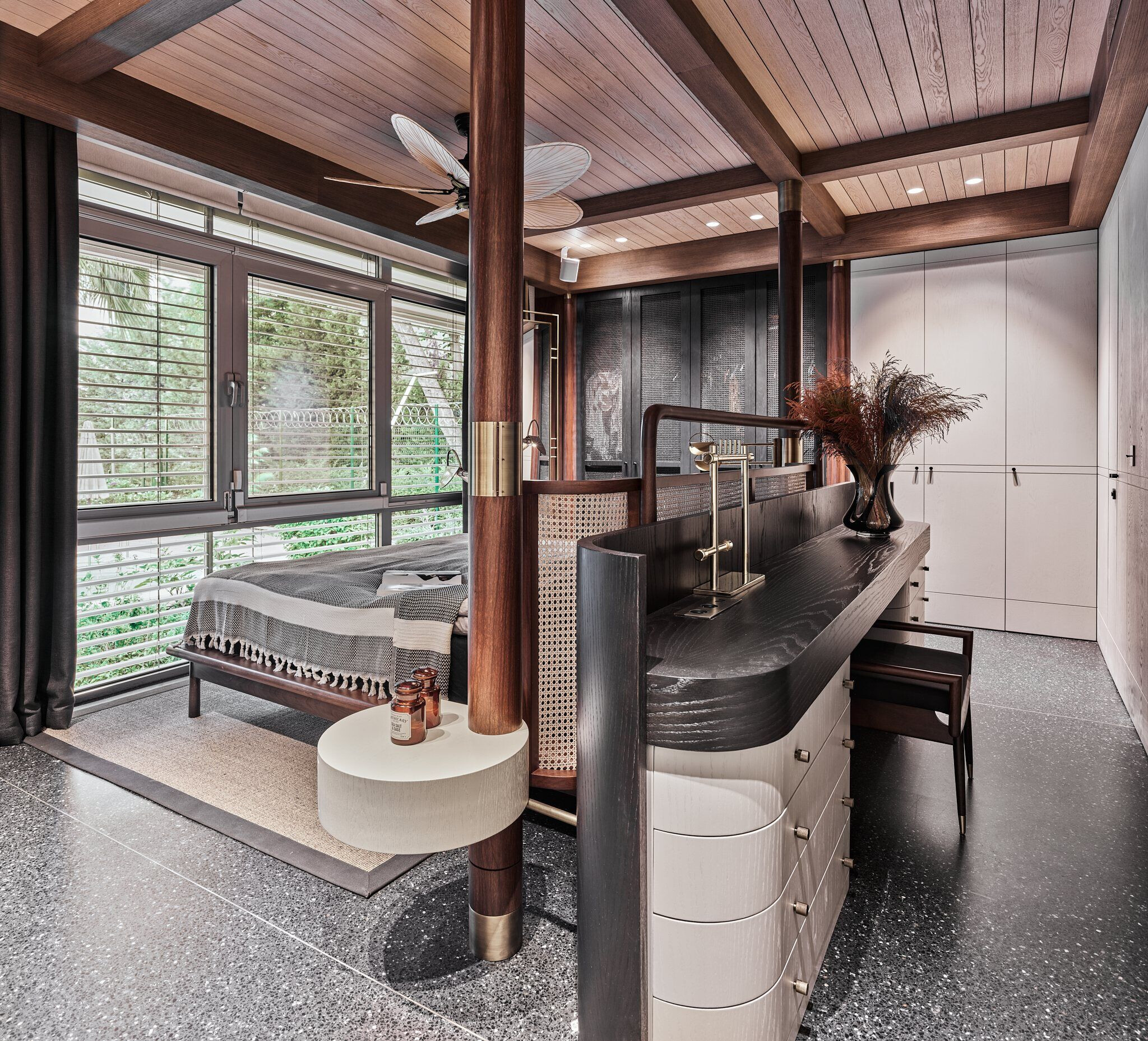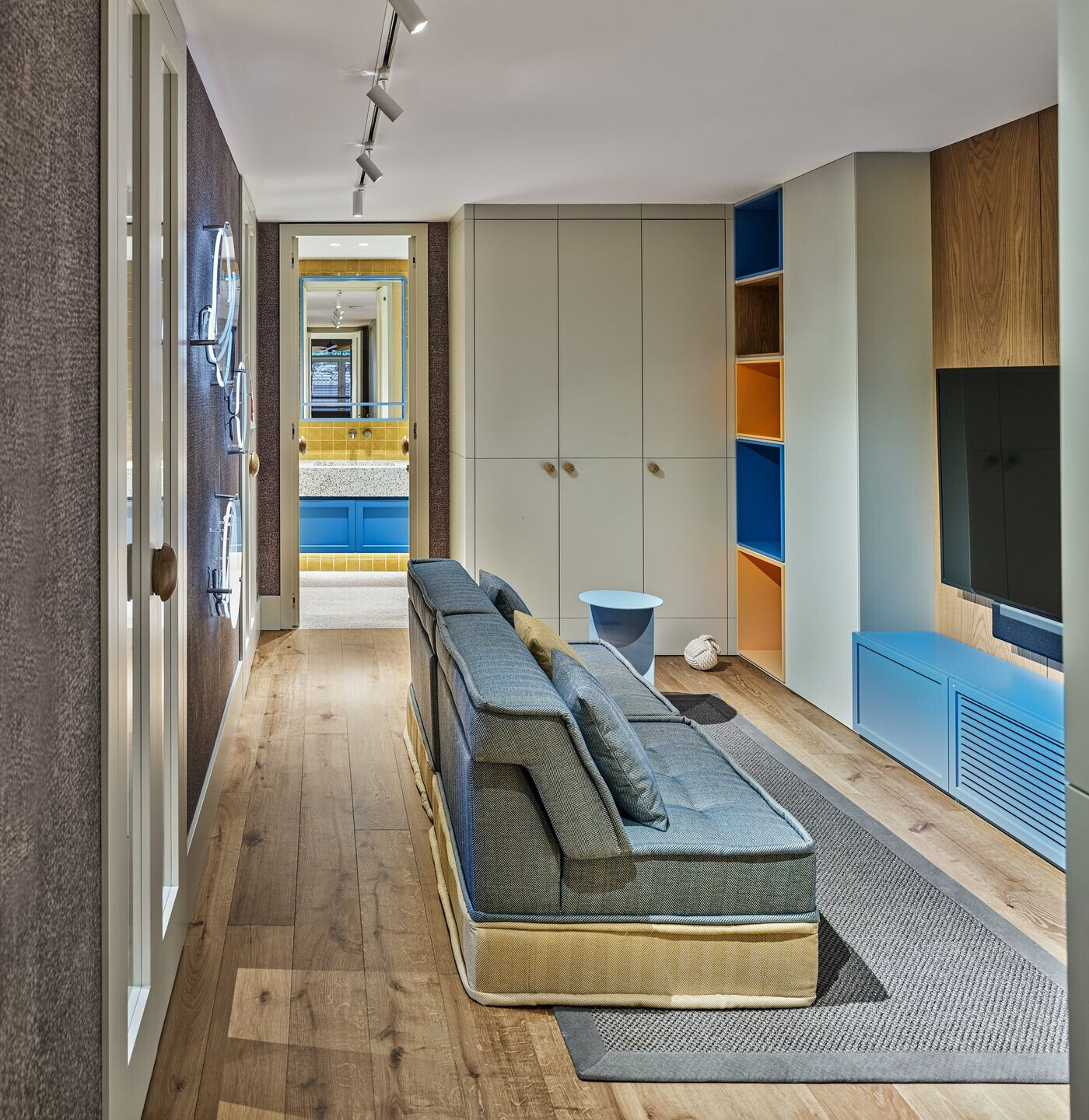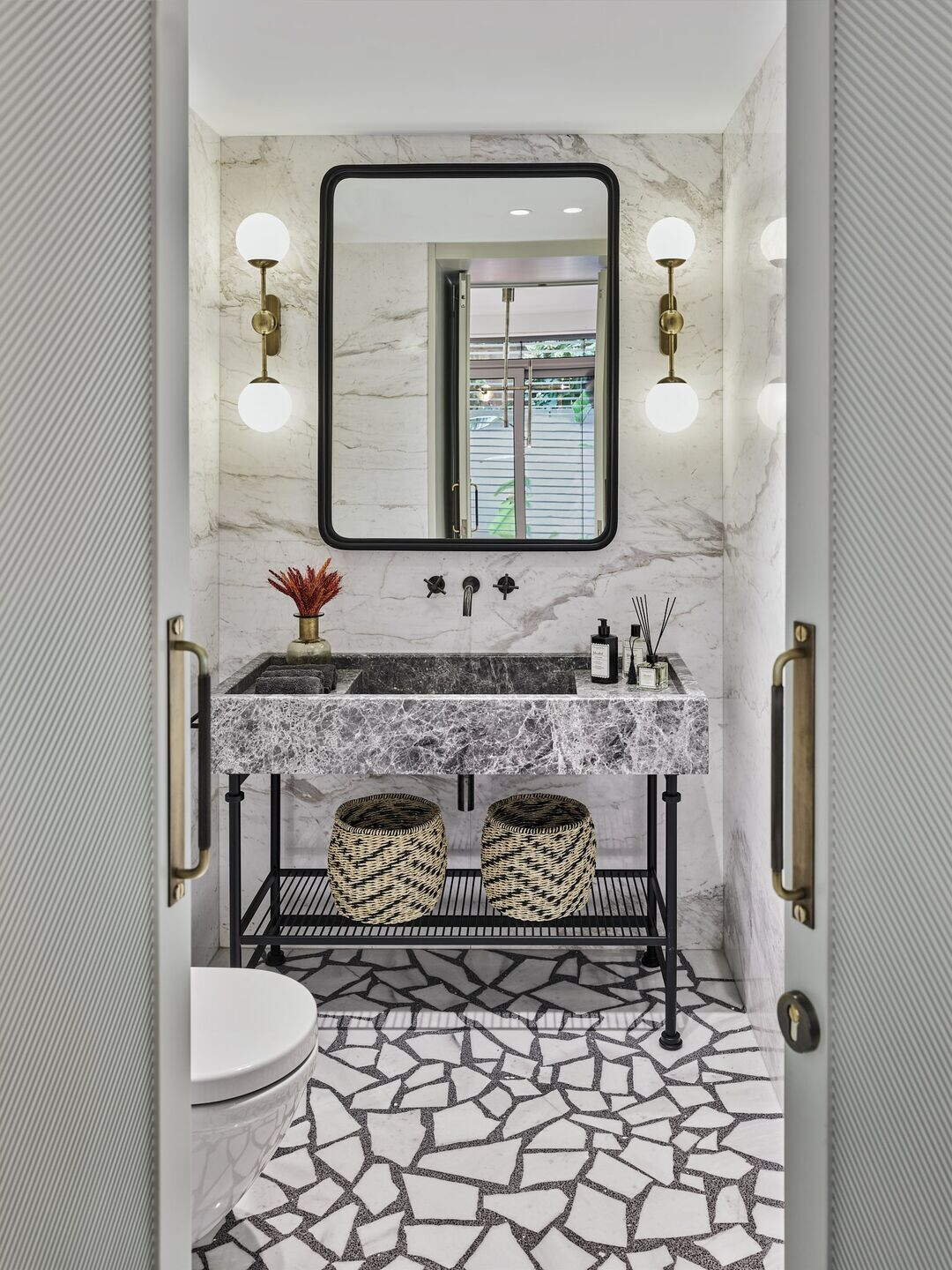 Material Used :
1. Living Room – Sofa – escapefromsofa
2. Living Room – Center Table - escapefromsofa
3. Living Room – Lighting – Artemide - Onfale Lighting
4. Dining Room – Table - escapefromsofa
5. Dining Room – Chair – Pierre Janerret - Chandigarh Chair
6. Bedrooms – Beds – escapefromsofa
7. Playroom – TV Unit – Roche Bobois