Interior design of the offices of Firmenich, a large flavours and fragrance creation company and of the catering area. This project, which was awarded 2nd place in the Prix Bilan de l'Immobilier 2019 ranking, blends local and corporate culture for tailor-made layouts.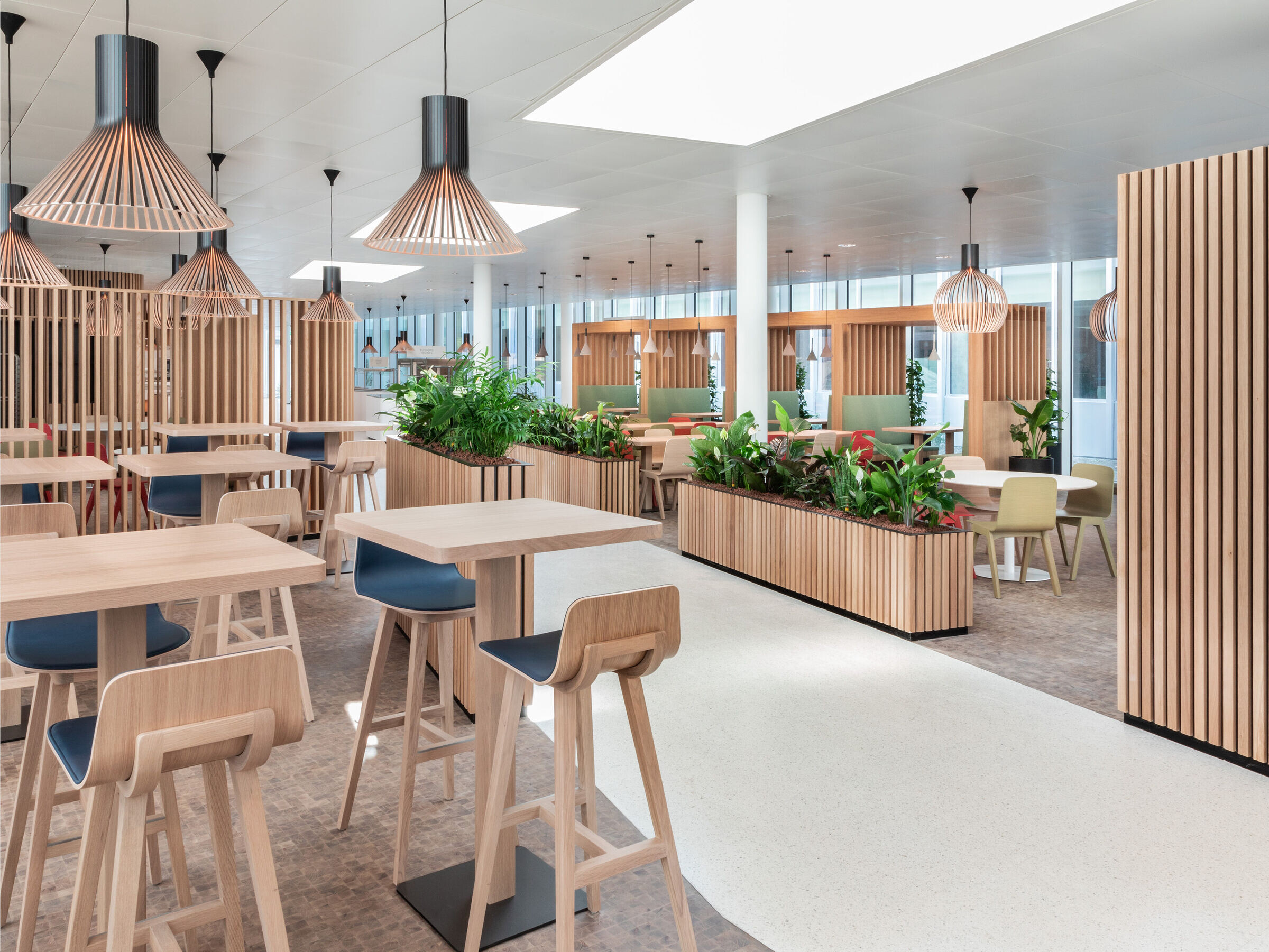 The "New Building"
In the new building, the administrative areas developed by CCHE reflect the local culture, in order to follow the company's global strategy and encourage local identity. This office space therefore blends "swissness" with the company's products. The Swiss landscapes are all very different from each other but create a single identity. To create a strong identity, the landscapes were deployed in the building's different areas to create three universes that differentiate the laboratories and office spaces.
The Pavillon
Mobile technology complements the architecture to optimize the user experience. The Pavilion, a corporate restaurant and new meeting space, serves as a link between the different buildings on campus. It represents the values of Nature which are enhanced with the integration of vegetation and noble materials in the catering and multipurpose areas.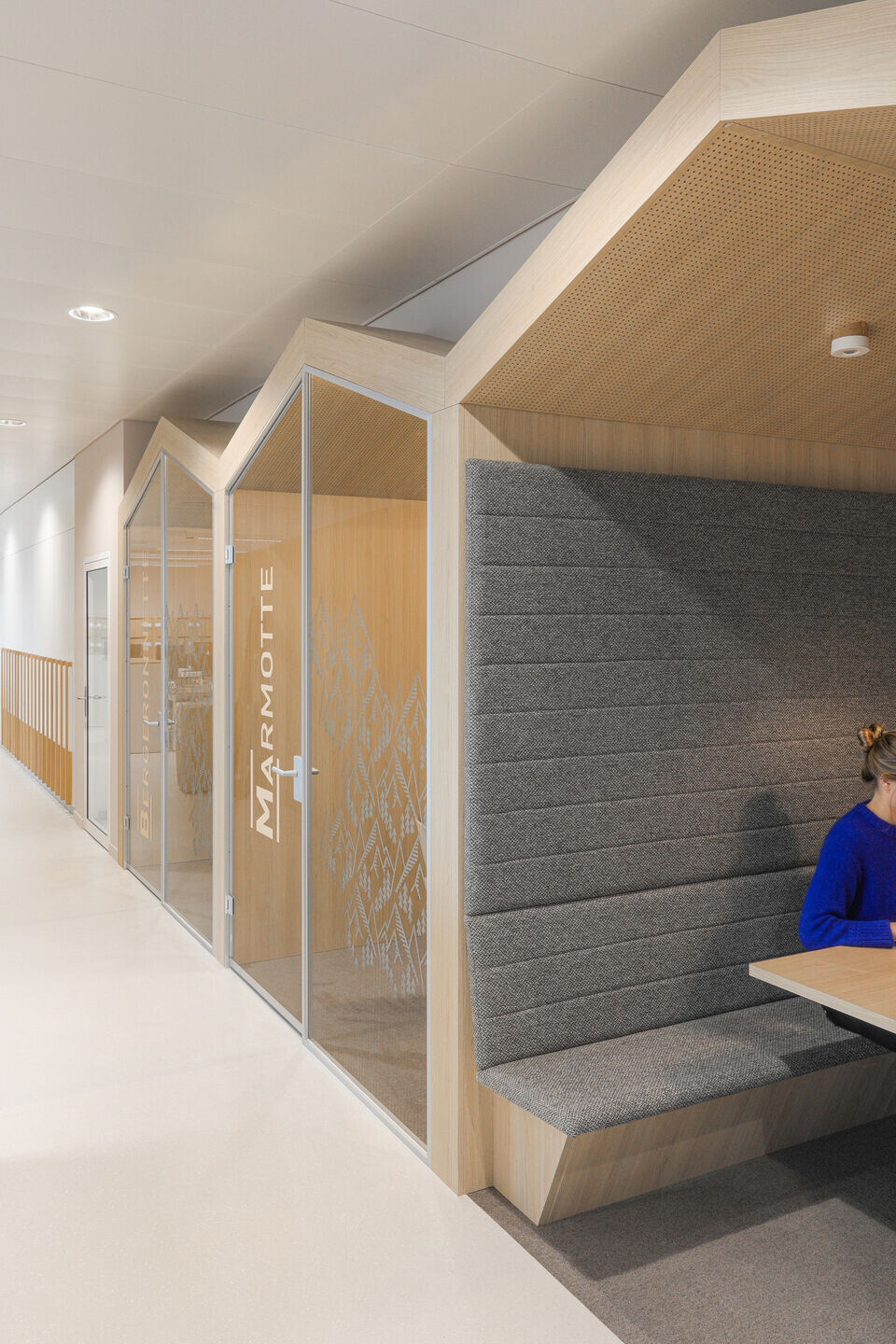 Sensory
The concept ""Happy Home"" is the guiding thread of the CCHE project. Located in building 41, the "Sensory" space is a reflection of the Maison Firmenich, the identity of the family. Reproducing the living rooms of a home where each of the products developed by the firm are used on a daily basis, this area is intended to receive customers but also panelists working on site to test the products".