The positioning of the extension building at the corner of the site forms the new prelude to the district administration office. The new building to the south of the high-rise building takes up its eastern building line and thus forms a harmonious building ensemble with the existing supplementary building with a large connected forecourt and inviting flight of steps.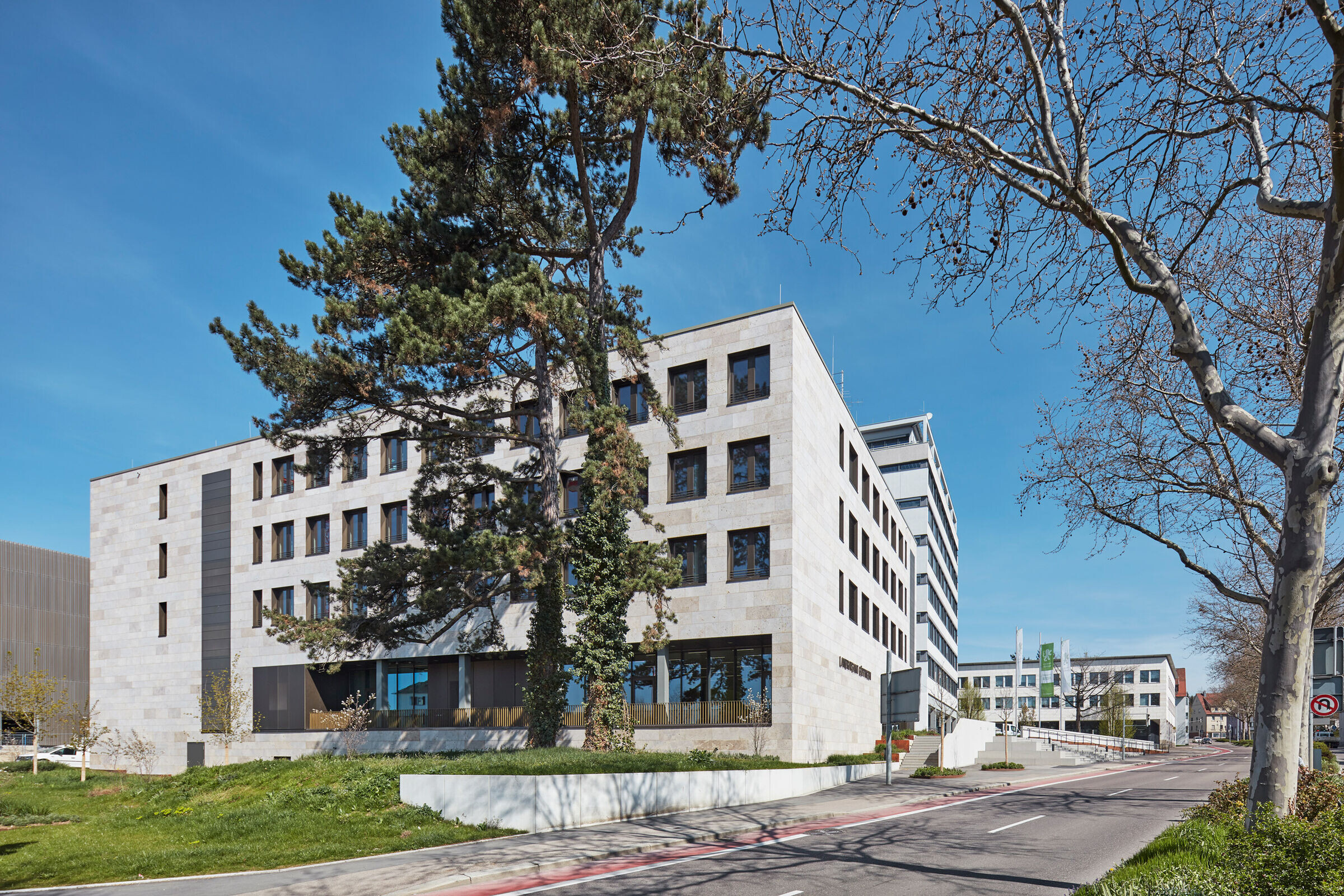 The meeting room is located in the southern direction and opens up to the green areas with trees in front and to the city through the adjoining citizen's balcony. A glass joint serves as a new entrance and connecting element between the extension and the existing high-rise building. In terms of its dimensions, this corresponds to an existing one on the north side and thus picks up on an essential feature of the building.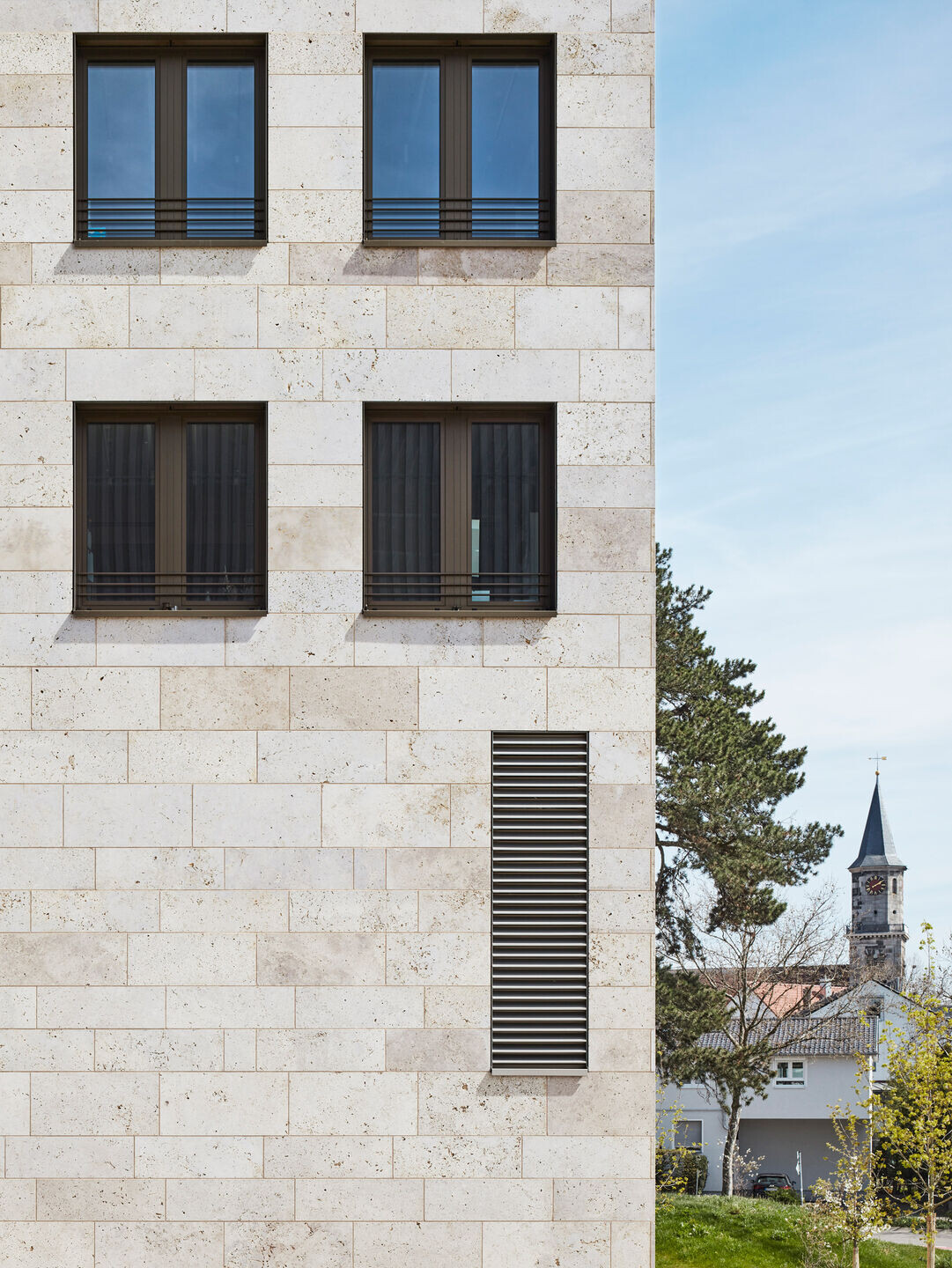 In the choice of materials for the new façade, the theme of the shell limestone present in the existing building was taken up again. The first floor houses the meeting room with 164 seats, the canteen and the foyer. All areas for events and meetings are accessed via the central foyer.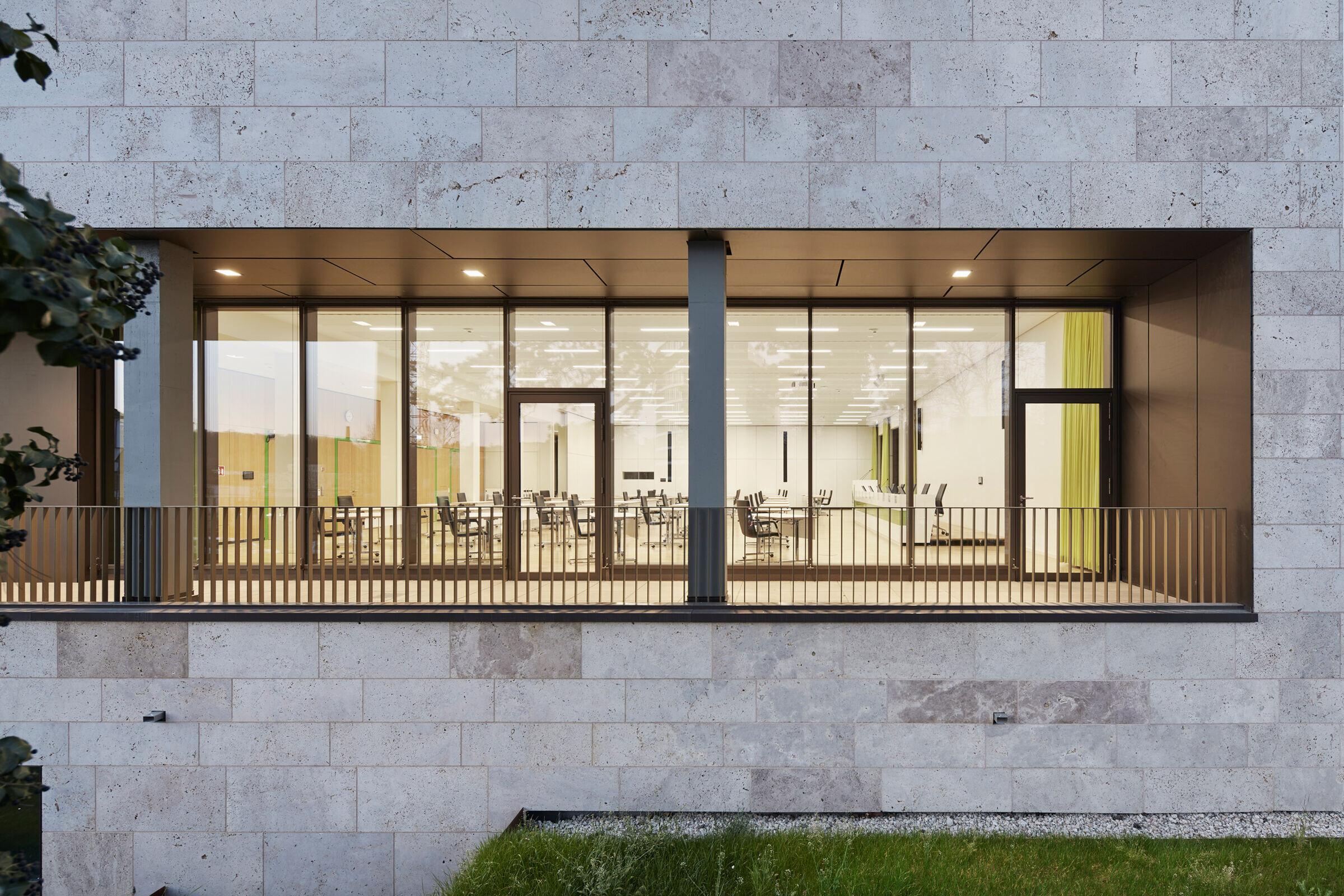 The extension comprises three upper floors, each with 60 workplaces, arranged in a ring around the inner courtyard. A glass joint provides a transition to the high-rise building.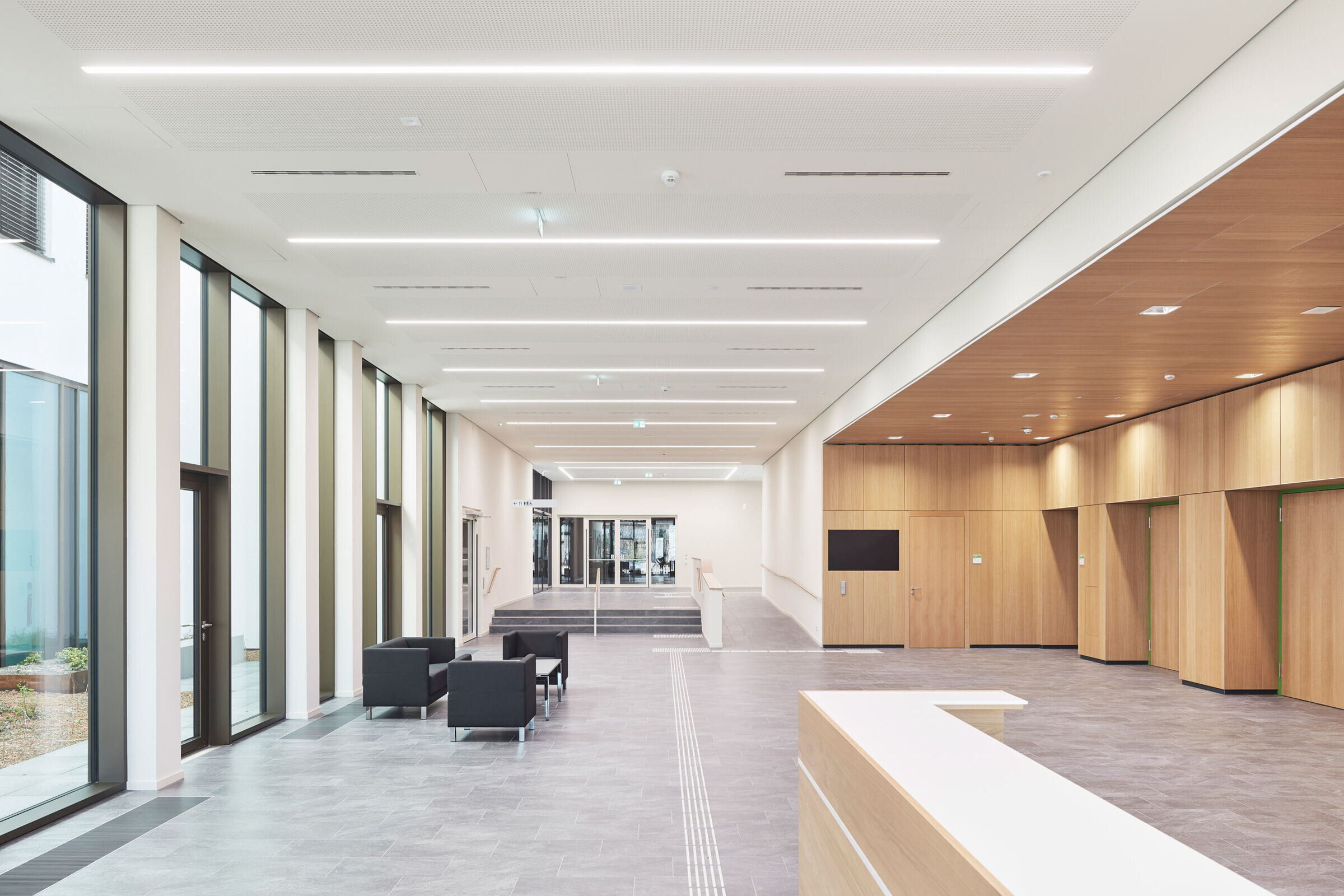 The basement houses storage areas and the building services. The building services concept includes sustainable solutions for summer and winter with a photovoltaic system, rainwater cistern, chiller, cold water storage tank and heat generator.