Wood, industrial elements and an emphasis on quality lighting form the main elements of the interior of a large family villa in a quiet part of Prague.
The living area is dominated by a custom-made light fixture made of hand-blown crystal glass pieces.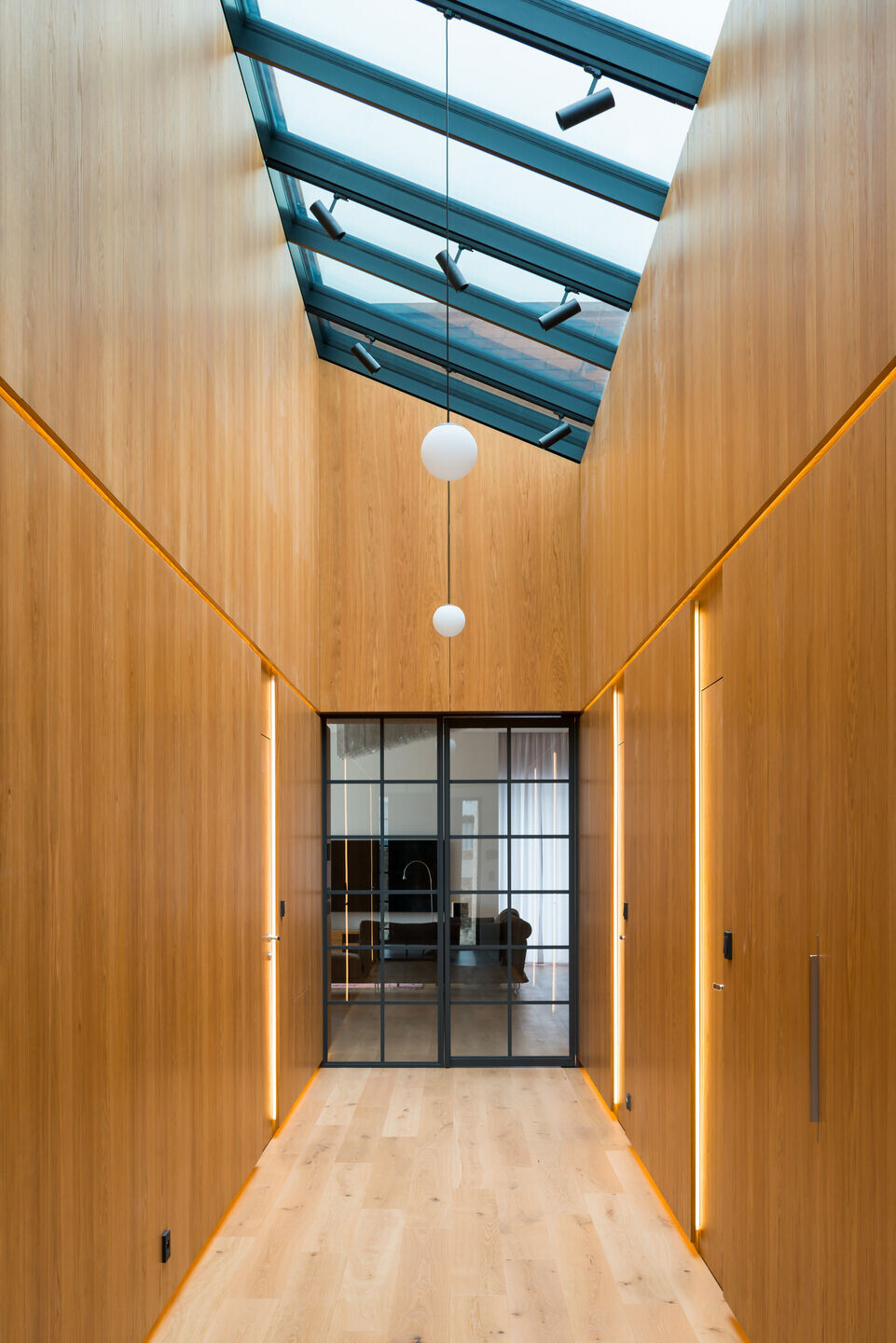 The long corridor connecting the vestibule and the main living area is lined with wood with integrated doors, the space is lit by skylights.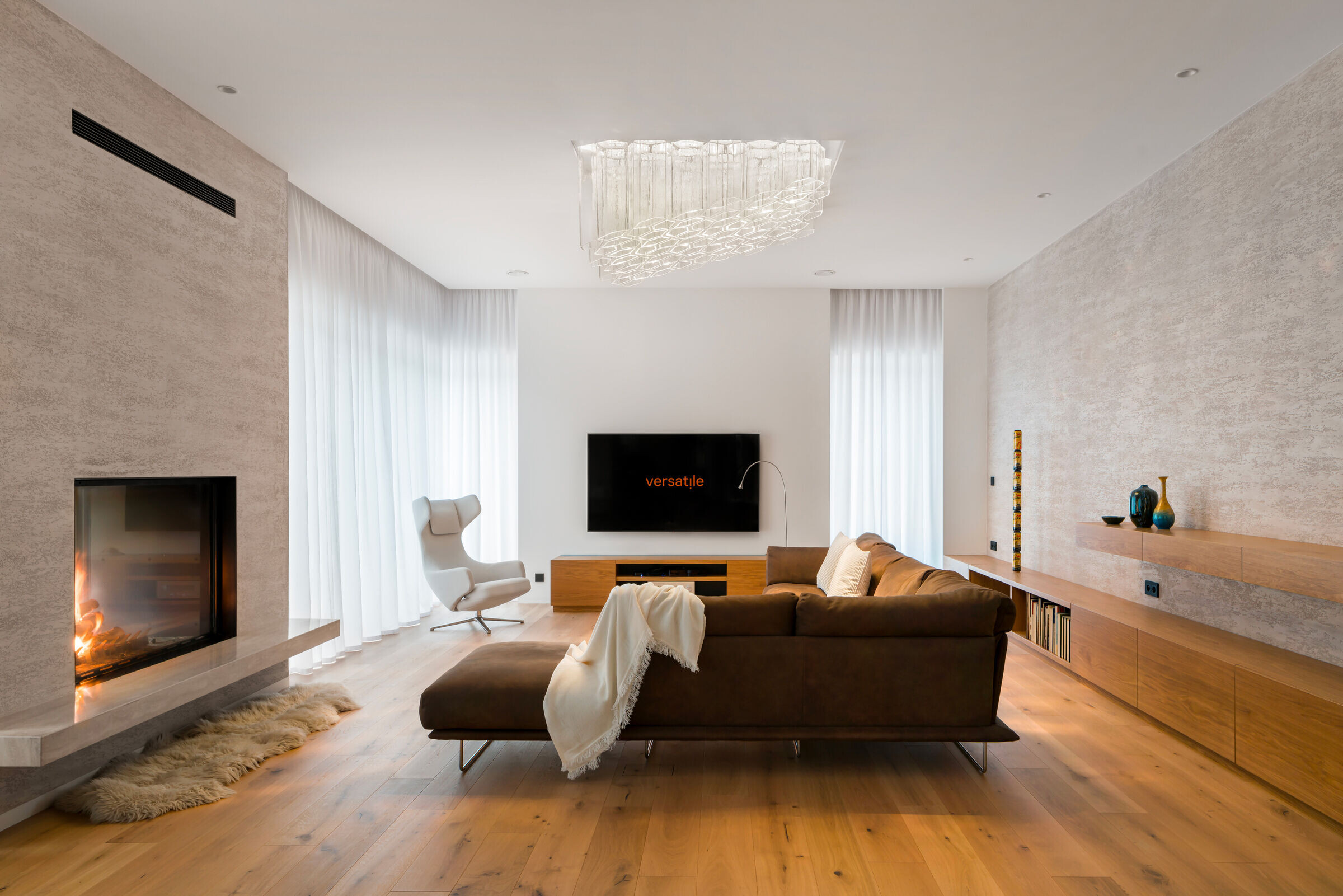 High-quality materials, especially wood veneer, were used to visually connect all the rooms, despite their often very different functions - study, cinema room, wine cellar or massage room.