The apartment is located on the top floor of a building in the heart of Karlín, offering unforgettable views of the surrounding area and the adjacent Vítkov Hill.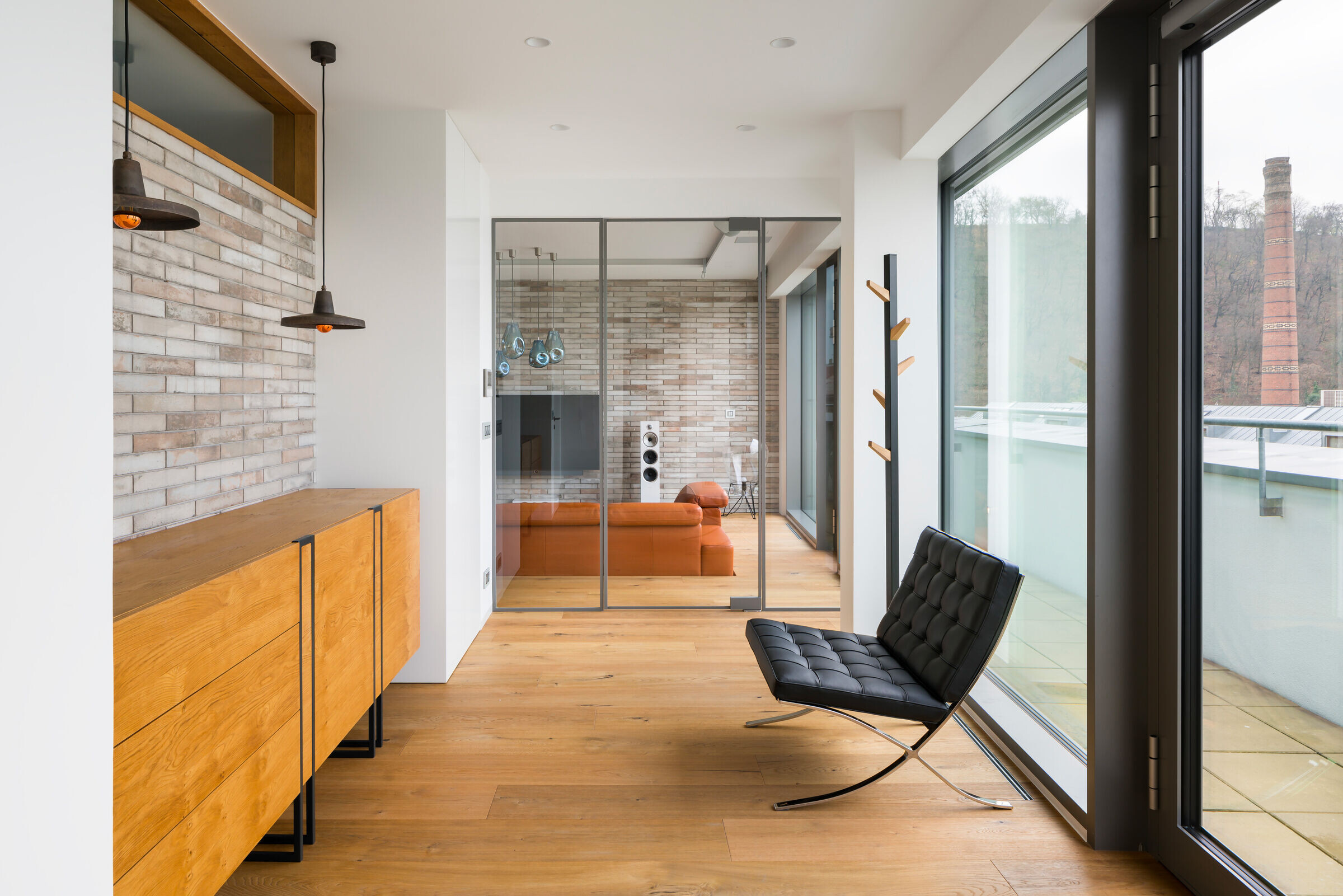 Due to the industrial feel of the entire building, the interior is designed as an industrial loft apartment.
The main living space is of a linear plan connecting the two facades - on one side there is a semi-closed seating area, on the other side a dining room connected to the kitchen.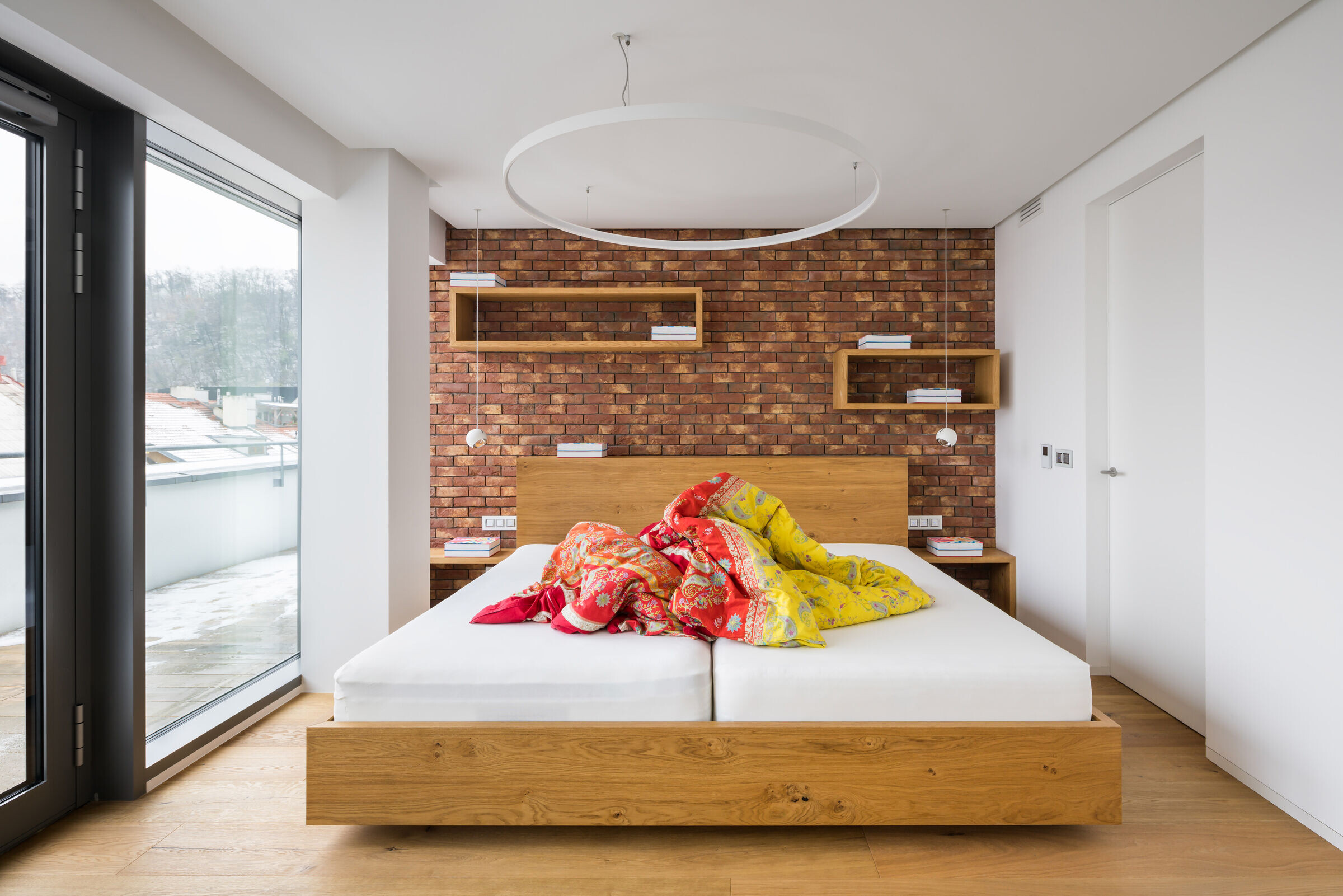 The bathrooms are designed for both residents of the apartment - the men's in dark tones using natural slate, the women's in soft natural shades.