The challenge of the Fisherman's House project was to rehabilitate a single-family house, located in the centre of Trafaria - a fishing village on the left bank of the Tejo River, in front of the city of Lisbon. Throughout the 20th century, silos and other industrial equipment were built in this area and the typical houses of the fishermen began to be replaced by illegal constructions, condemning the small village to urban degradation.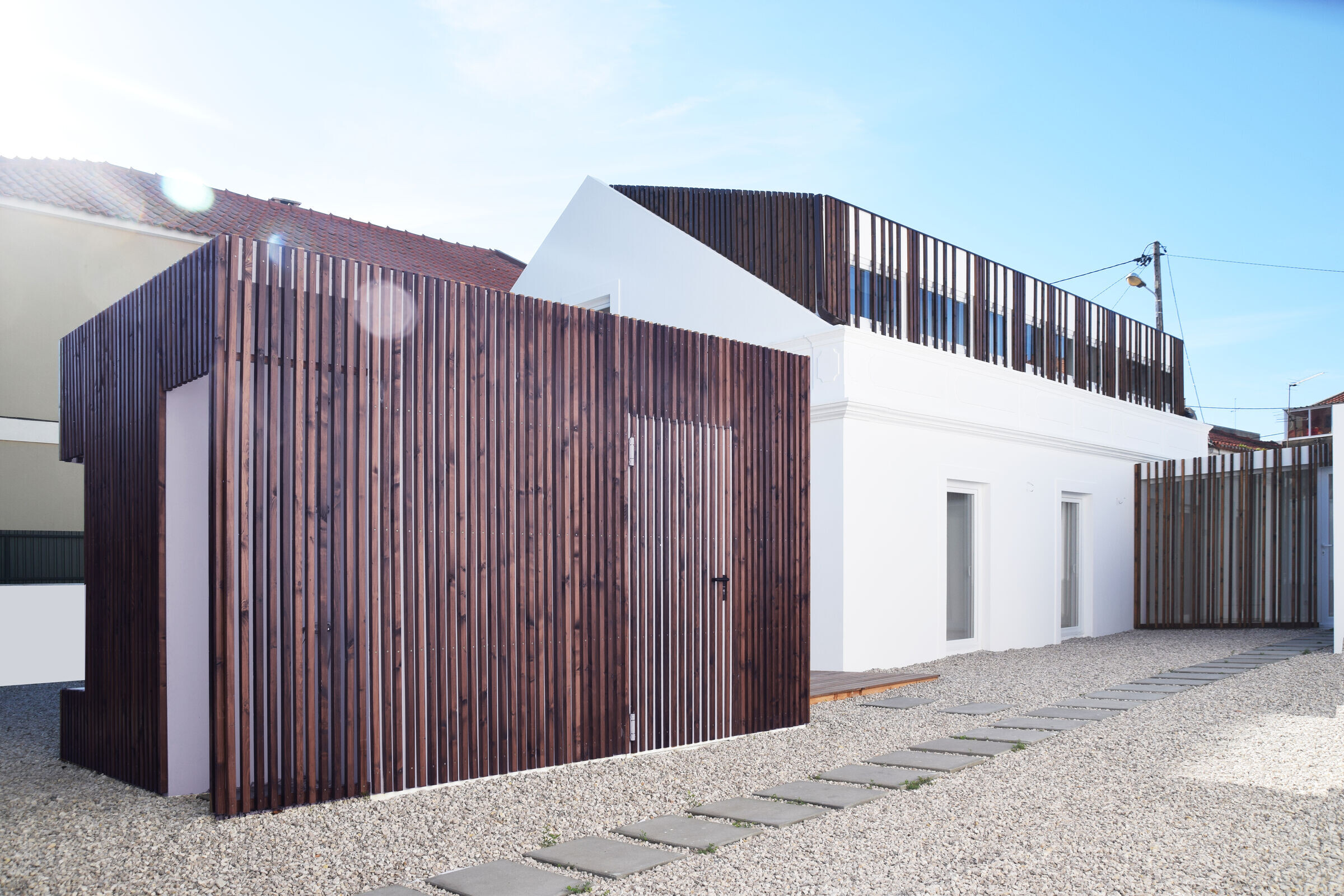 When visiting the place we came across a building in ruins - an old fisherman's house. We walked through the surrounding streets, and we ended up being approached by an old lady who once lived on the upper floor of the main house, who told us how it was like to live there. It was surprising to realize that this small building was once divided in two different houses - one on the ground floor and the other on the first floor (consisting of an attic with a maximum height of 2m), without any infrastructure. The construction was quite poor, made with the materials that were easily available - sand, mud, stones, shells, small pieces of pottery, wood, etc.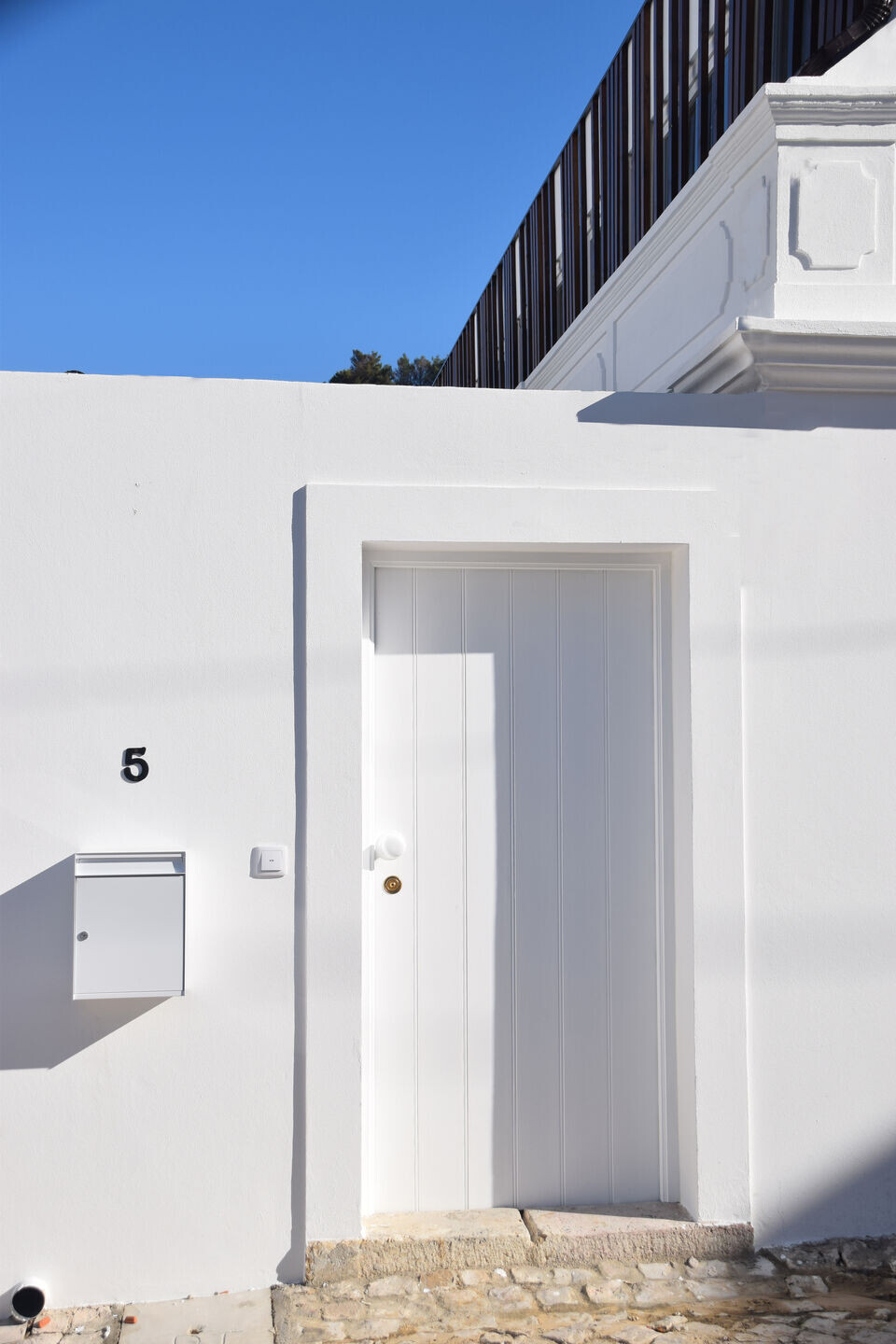 With this scenario in mind, it seemed obvious that we should counteract this trend. It was essential to preserve the original features of this building, adapting it to the needs of the current owners - a young family. The goal of the clients was to have a multifunctional house - a holiday house for short-term rental in the present, and a home where they would like to live in in the future.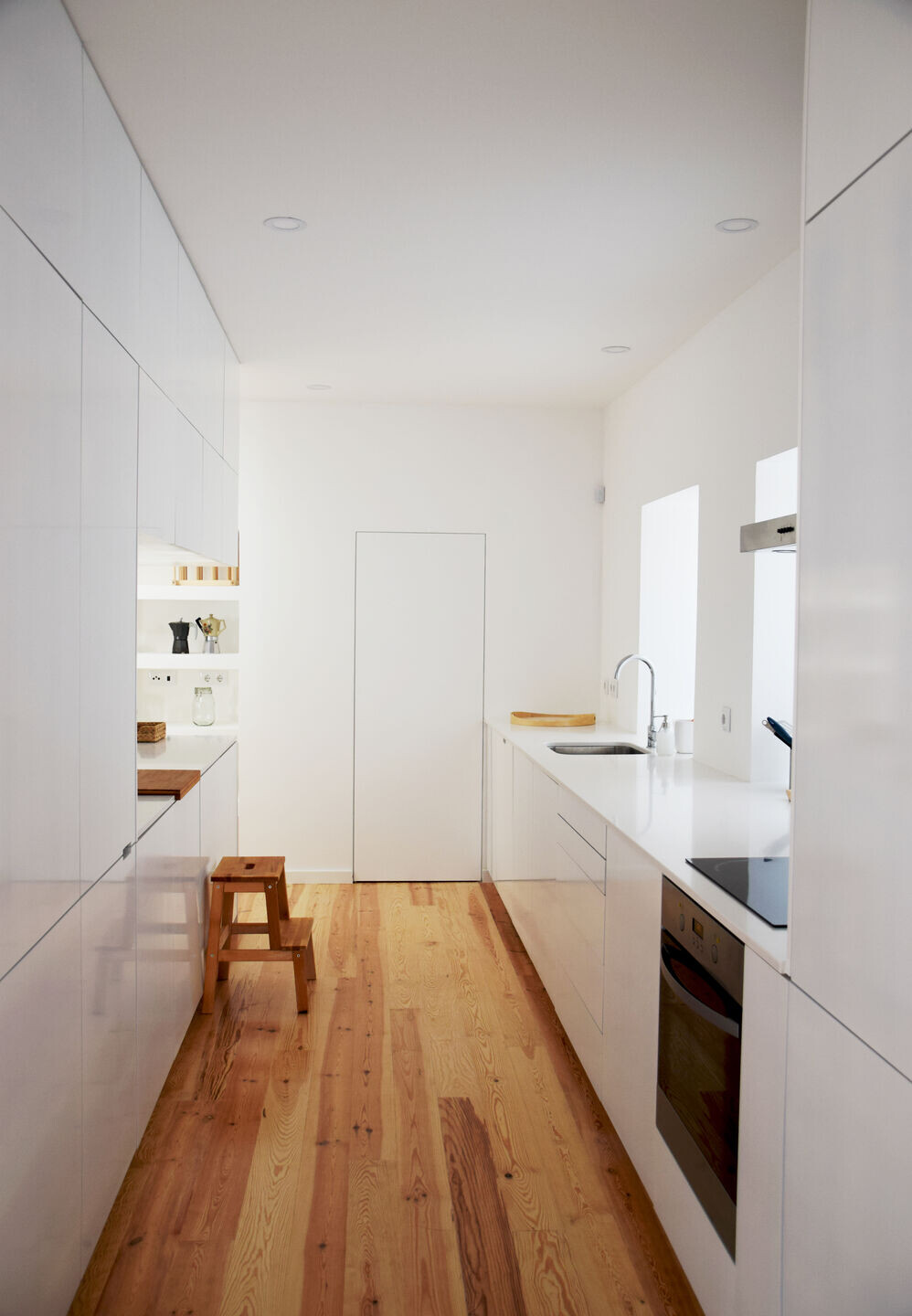 The pre-existence consisted of the main house, previously described, a garage and an annex. We wanted to create a luminous space that would relate to the outside, so by converting the existing openings - from windows to doors - we tried to break all the previously existing barriers. The entrance of the house was redefined through a new volume, between the main building and the old garage that was transformed in turn into a bedroom, with an independent character.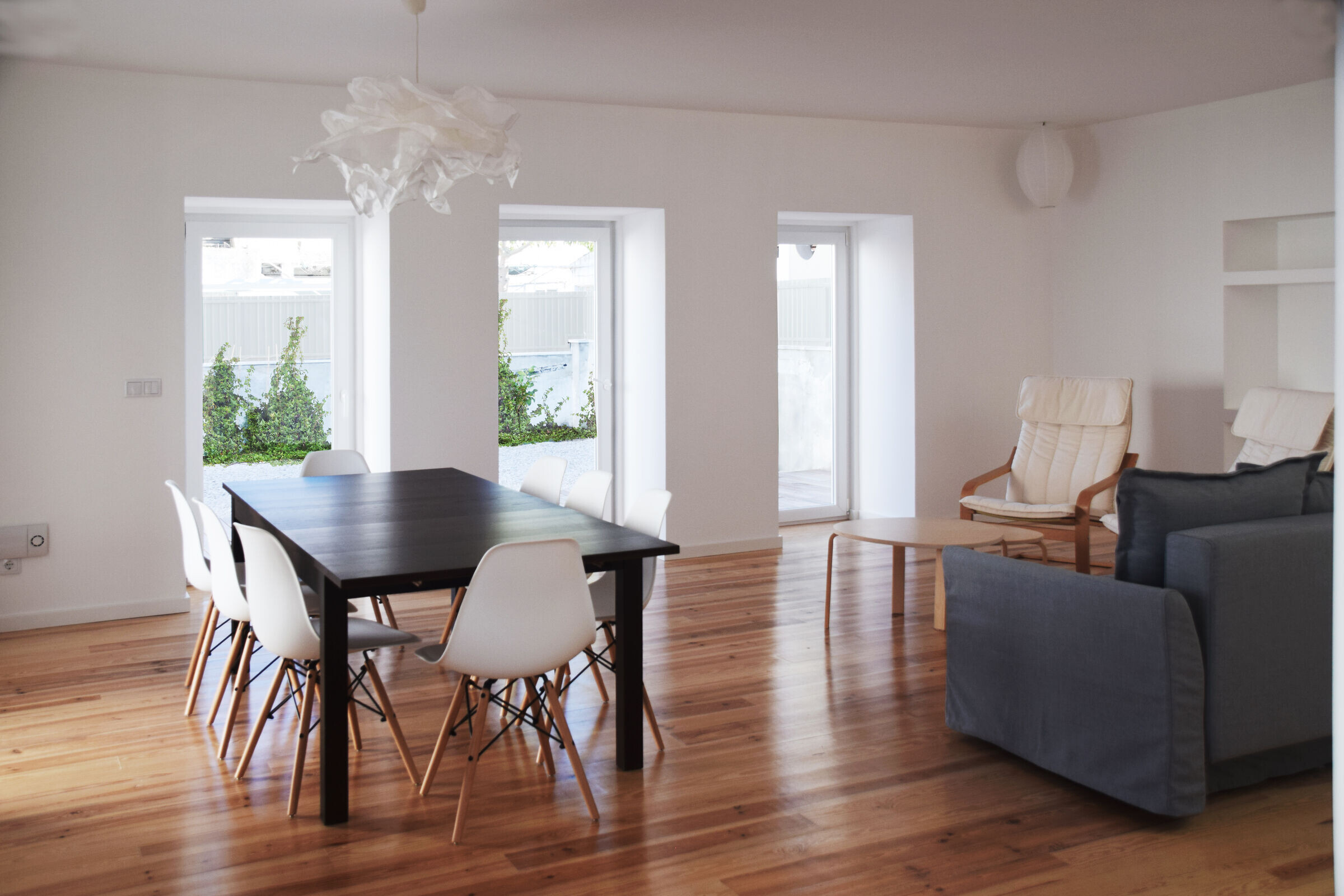 The ground floor of the main building was designed with the aim of creating ample and fluid spaces, having as key elements the living / dining area and kitchen, separated only by the staircase volume. In order to create two bedrooms and a sanitary installation on the first floor, the roof was transformed – one side of the roof was maintained with its original design, and the other redesigned, with a slope of 20º, in order to guarantee a better habitability of the spaces, with plenty of natural light.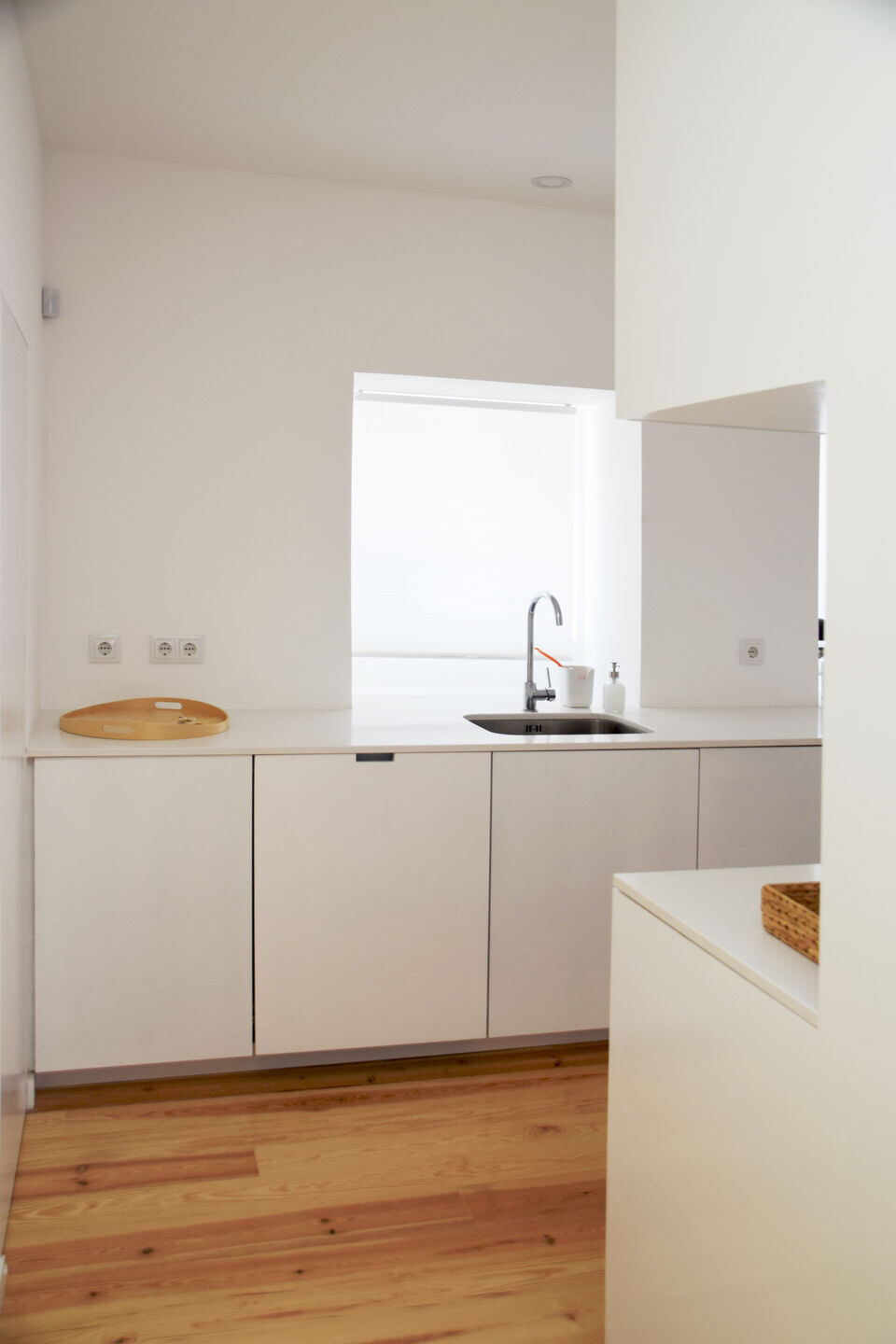 In the patio a new volume was built to incorporate the following elements – storage area, a barbecue, an outdoor shower and a bench - appearing as a wood sculpture, that besides its functional character, also has the purpose of reorganizing the outdoor space, separating the parking space from the private garden area.