Due to the large size of the room and the concrete walls & ceilings, any noise was reflected back into this office. Which resulted in an abundance of noise as well as headaches....
Thanks to Clip-in tiles and PET-staves, this problem was solved. These ensure that a very large proportion of the noise is absorbed. The acoustic system ceiling thus contributed to the staff's well-being.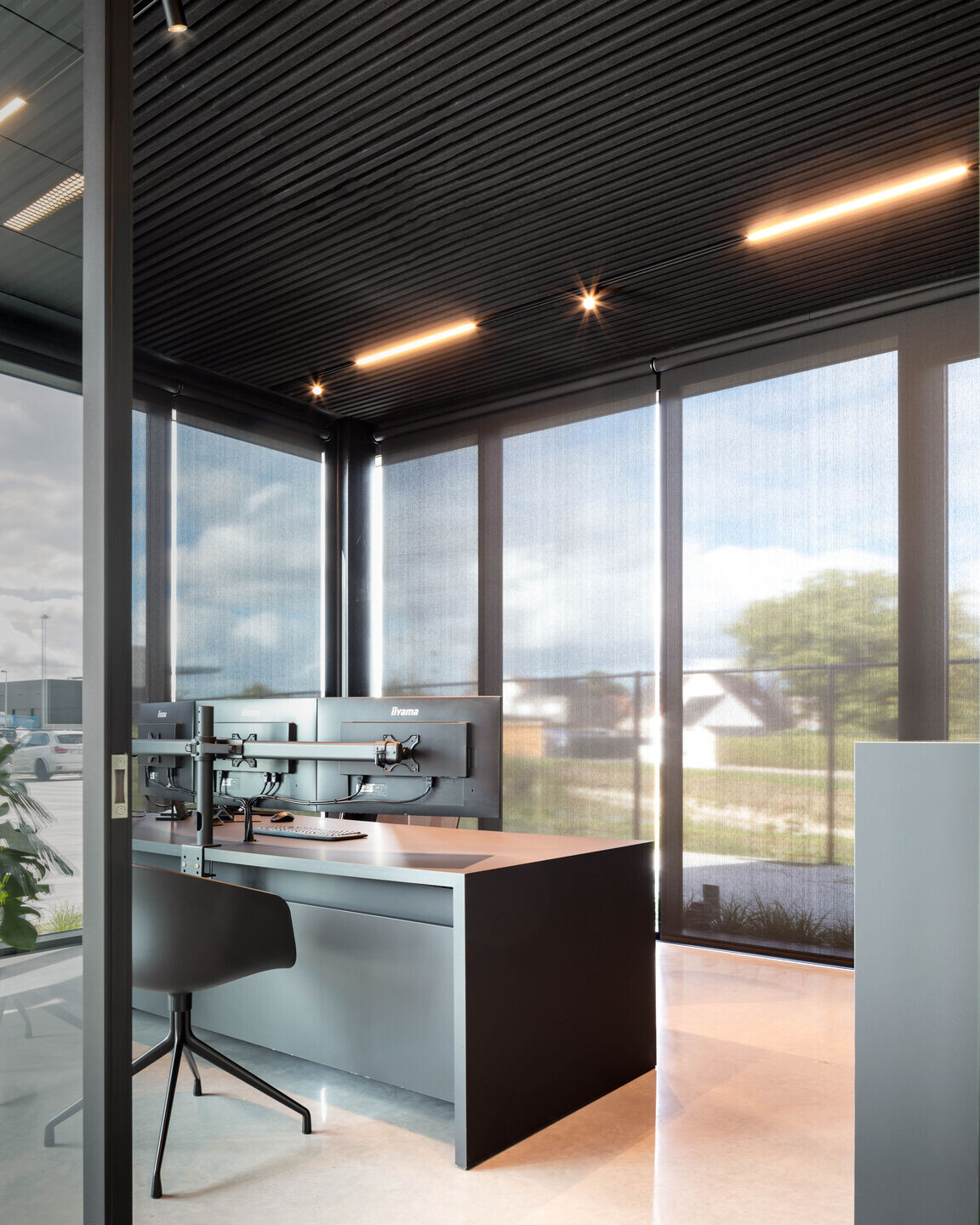 Besides acoustics, the aesthetic value of the room was also taken into account. It was decided to use black PET-Staves and Clip-in tiles. By combining several ceiling systems, the office came to life!
The space was finished with 48V tracks (between PET-Staves), Frost DS and Bull LED lighting (in Clip-in tiles).