Infinity Gardens emerges as a sustainable office skyscraper proposal that promotes wellbeing and the quality of life of its occupants.
Located in the vicinity of many parks, the architectural concept suggests continuity of the green urban line, appearing to be carried through into the building. Two ascending ribbons of spiraling terraces crowded with vegetation traverse the building to meet the rooftop garden, thus guaranteeing the penetration of natural light deeper into the floor plan and generating a crowning floral shape.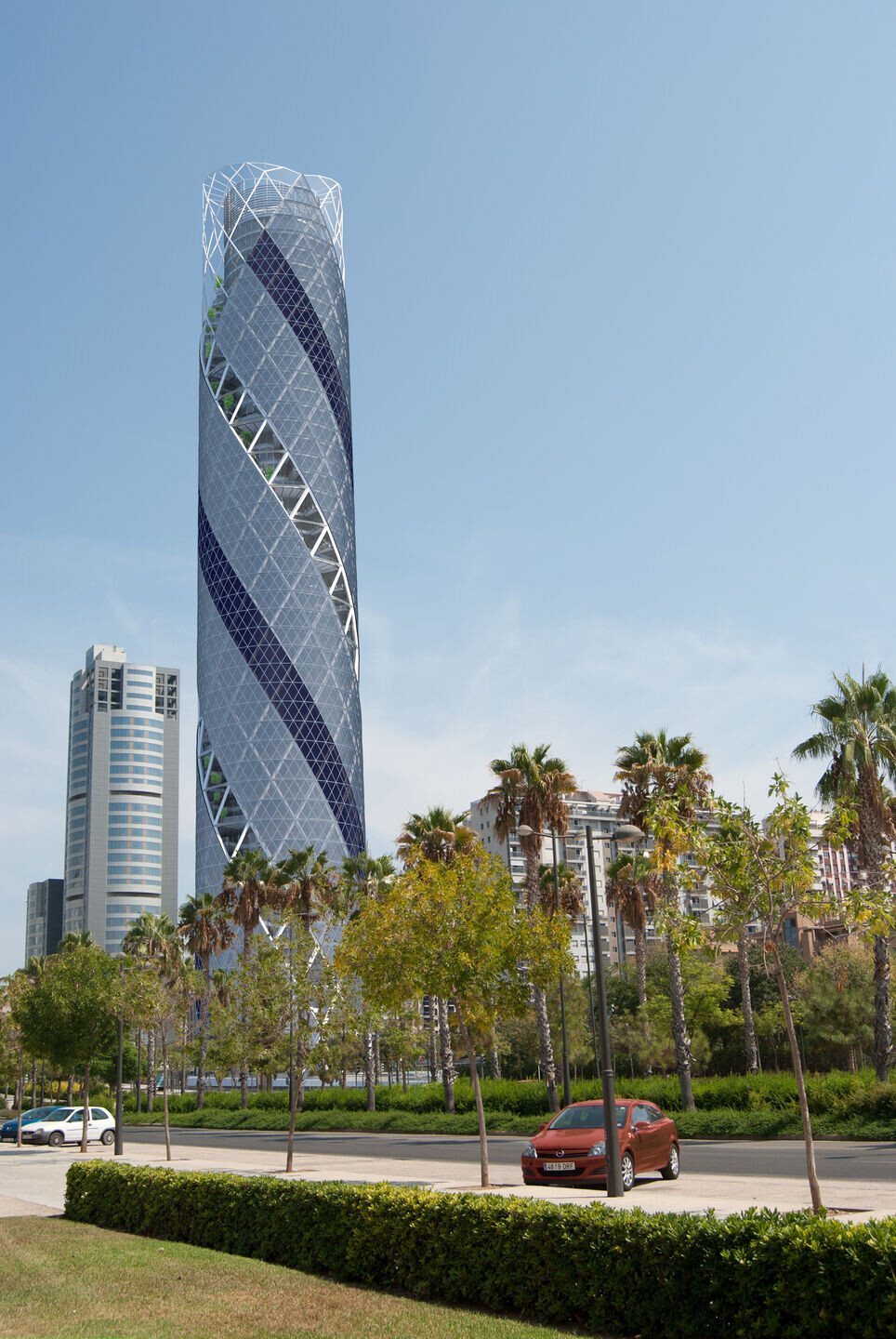 The optimization is implicit in the design, directly influencing the building shape and construction technology. The effect of the wind load on the structure is minimized by the cylindrical shape of the building. A Diagrid exoskeleton optimizes the amount of structural steel and liberates the floorplan, allowing flexibility in the layout..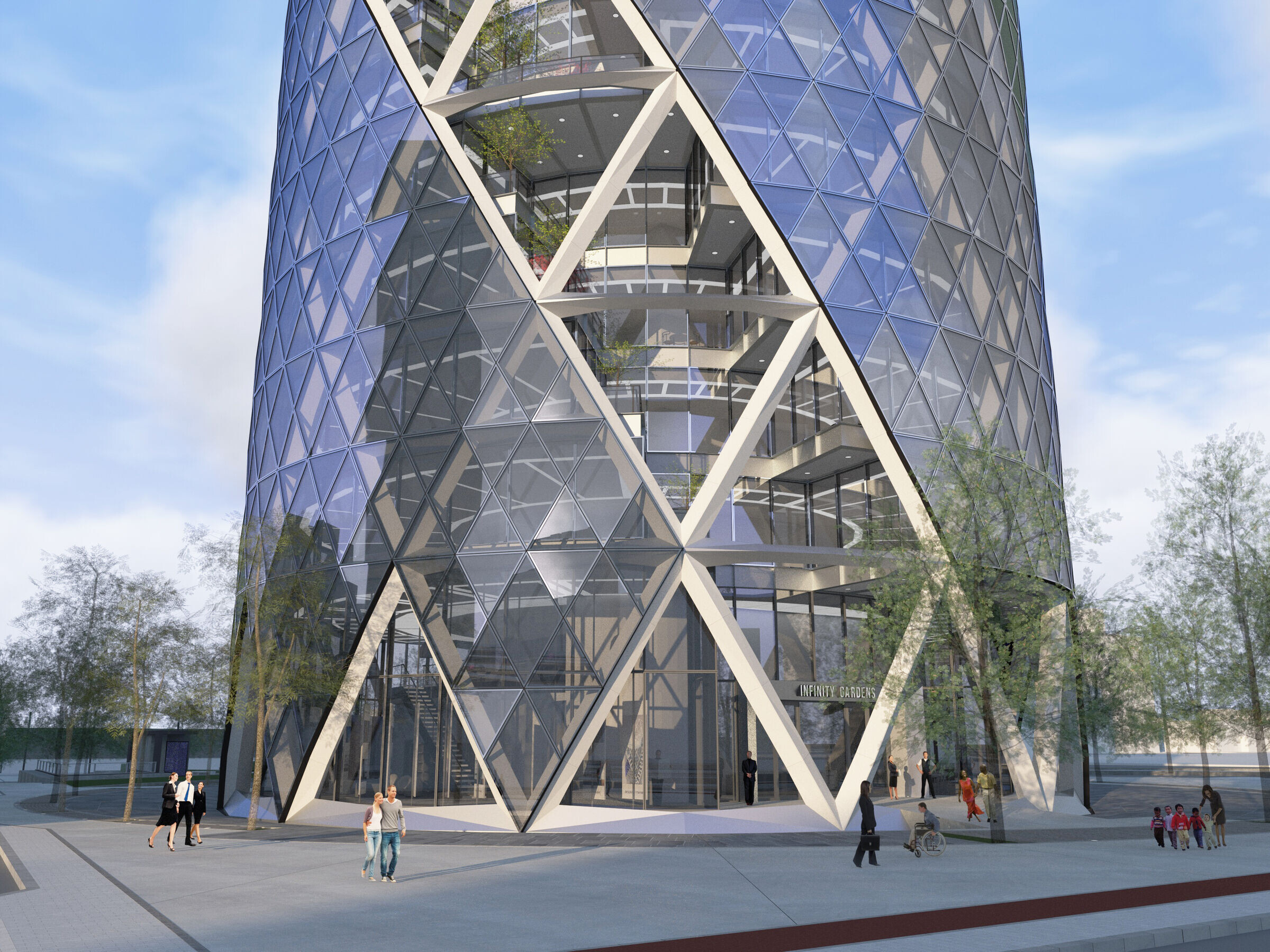 Comfort and sustainability inspire the double façade of this skyscraper. Two dark glass bands absorb the energy, allowing the hot air to concentrate between layers and working its way upwards between the curtain walls in a spiral ascending flow. An opening system in the exterior wall activated automatically, liberates, or concentrates de hot air between façades, acclimating in this way the building. This system, guarantees up to 40% energy savings in air conditioning, hence creating a sustainable building without the need of complex renewable energy systems.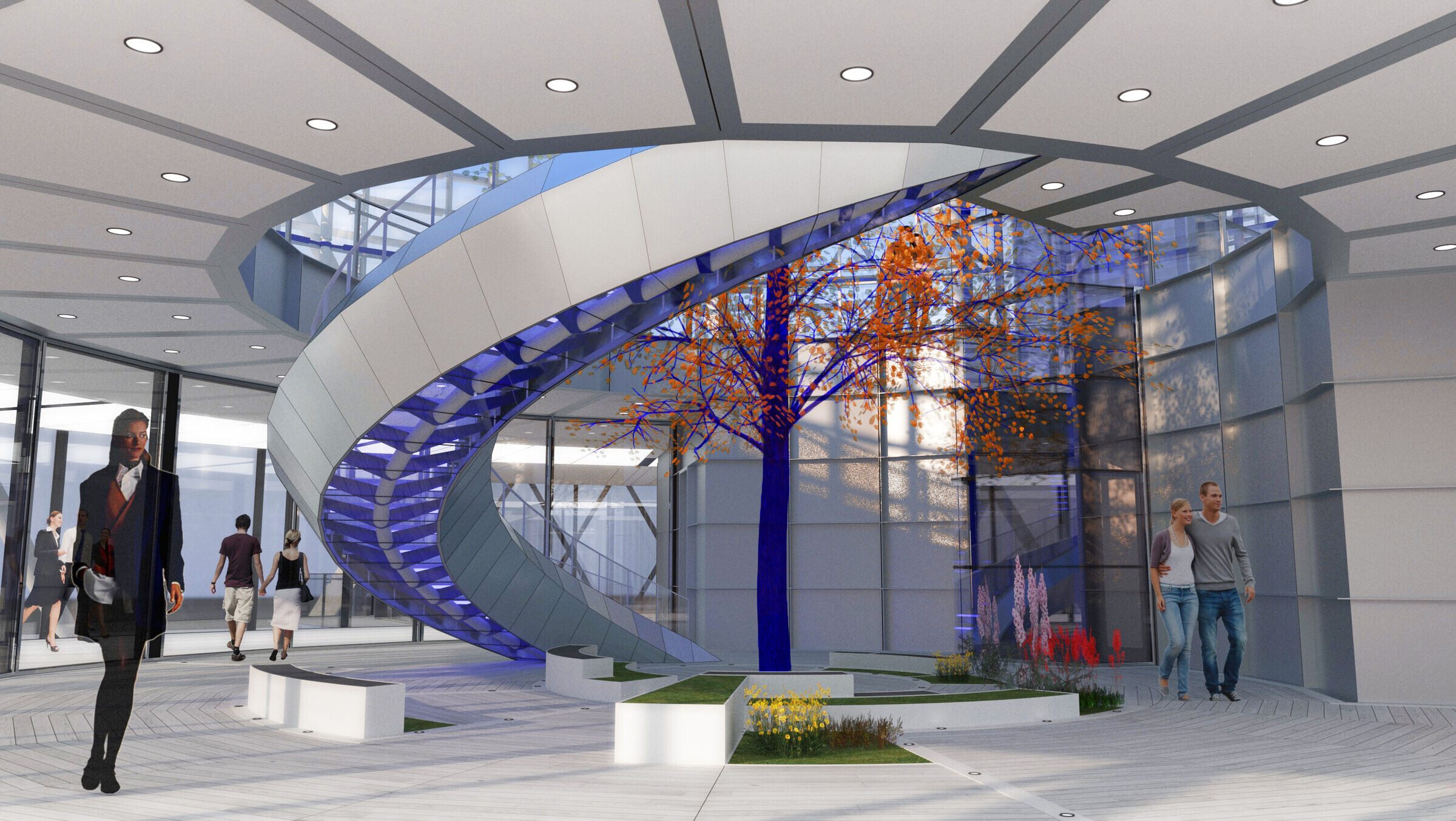 The geometry and position of each element has been posible thanks to the use of advanced BIM modeling tools. The control of the information of every component allows the generation of precise construction documents, ensuring accuracy both in assembly and production.