The only museum in the world dedicated to this era, The Museum of the American Arts and Crafts Movement (MAACM) was created by a team of visionaries and designers collaborating to bring this one-of-a-kind experience to life. Supporting the vision of collector, founder, and philanthropist Rudy Ciccarello and the building's architect, Alfonso Architects, Bergmeyer was asked to collaborate on the museum's retail and café environments, signage, and wayfinding design.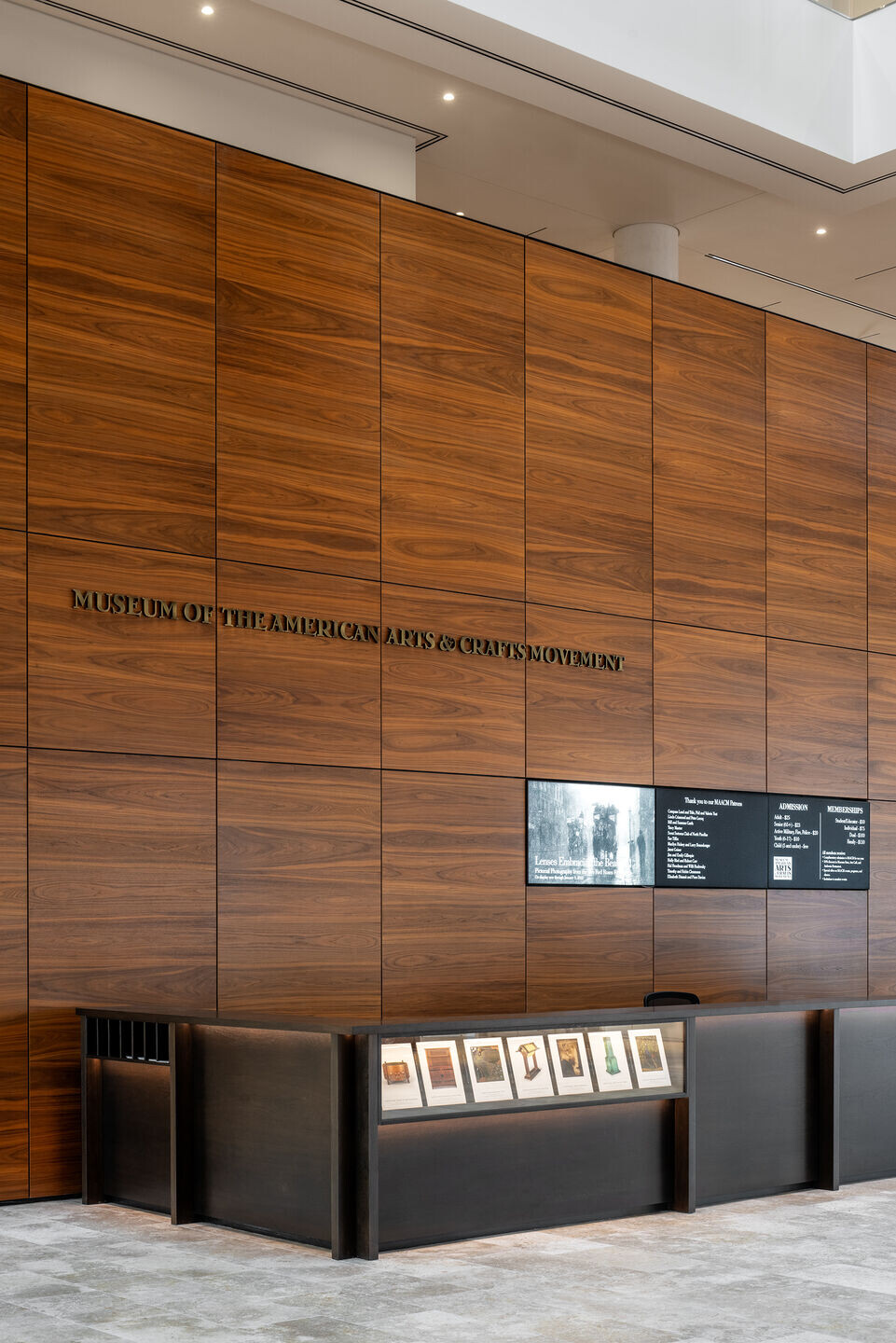 Approaching the design of the café and retail store as an extension and enhancement of the visitor experience, our design team created environments that are complementary to the building's architecture and collection. We carried the connection to the brand throughout our roles on the project, including interior design, custom fixture design, visual merchandising of the store, graphic design for the museum through store signage and graphics, stationery and packaging, and environmental graphic design for the museum's interior.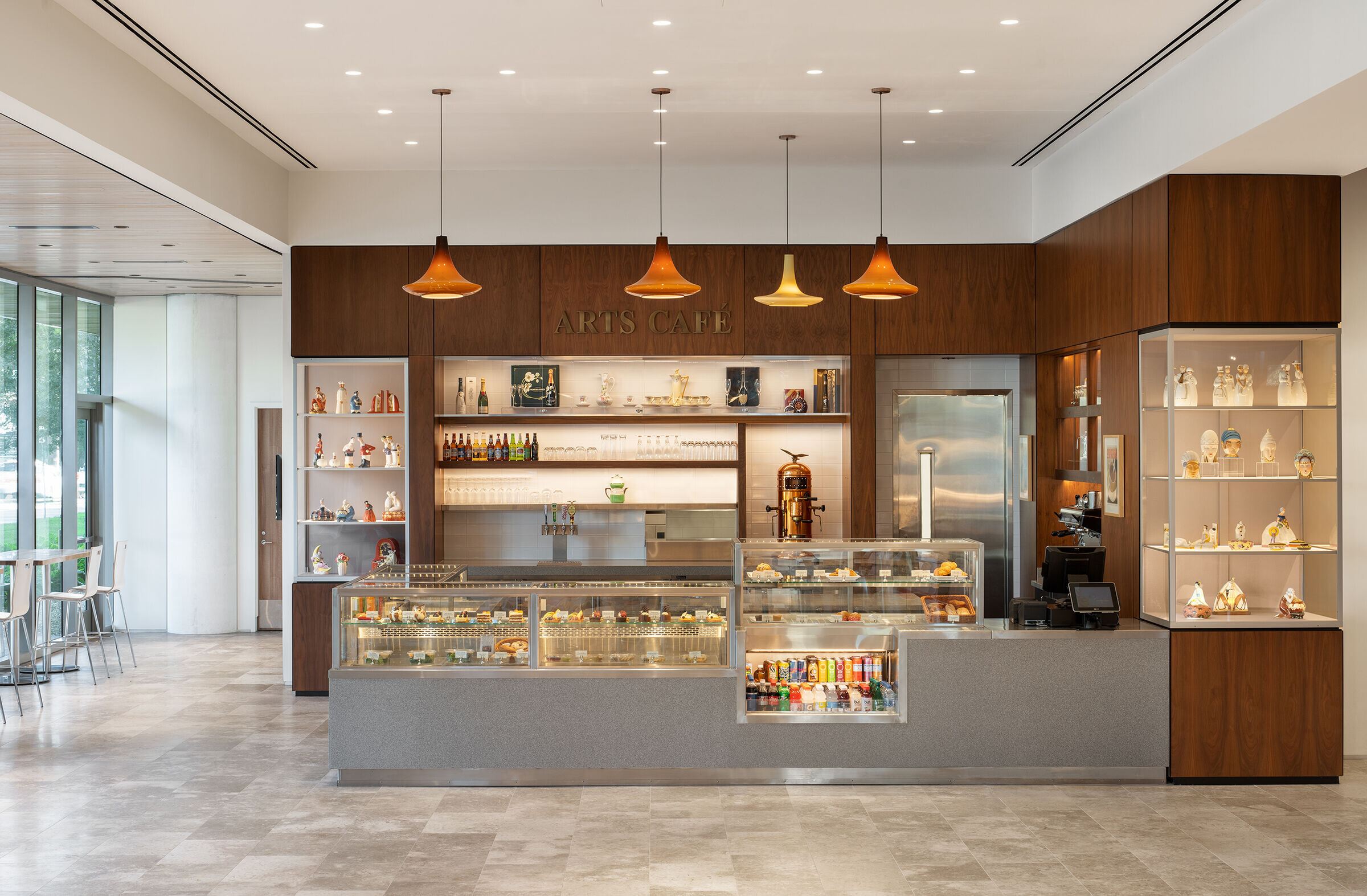 Our main objectives included:
Design distinctive environments that tie in aesthetic commonalities with the architecture to develop a seamless visual experience and bridge between all areas.
Create an enjoyable and shoppable environment that is aesthetically pleasing, operationally efficient, durable, and easy to manage while delivering on the museum's overall business goals.
The retail area offers a flexible design framework to accommodate various products, from large furniture to small jewelry displays on the same fixtures.
Serving as an extension of the museum visitor experience, the café and retail store also needed to be a destination for the local community.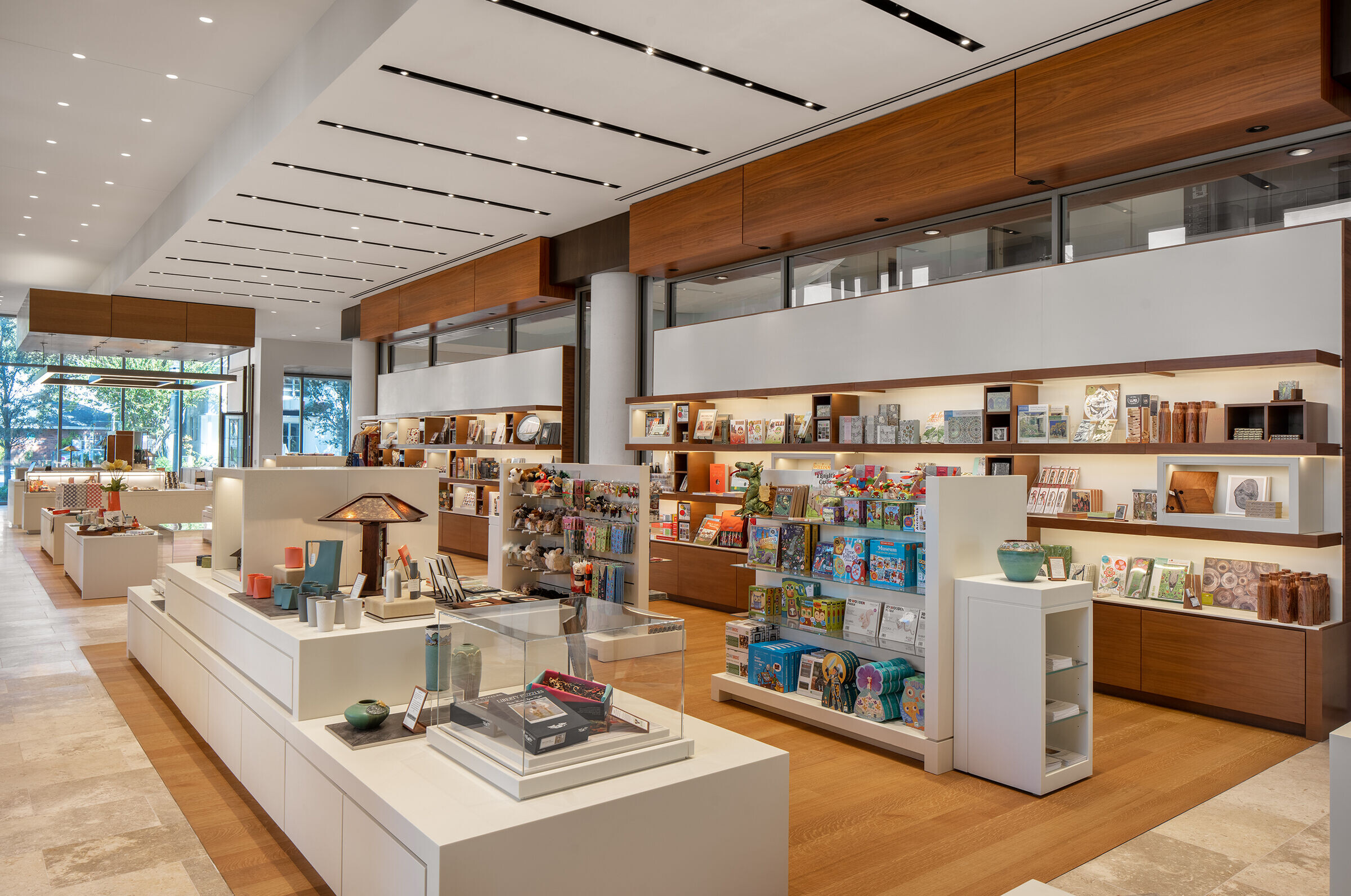 Support the museum experience and connection to in-store presentations, collections, and key exhibits through the conscientious design of the store and café, brand identity, and product offerings while also presenting select high-margin categories for driving the museum's margin and overall sales.
Creating synergy and a communicative partnership with the owner and the building architect was critical to our design efforts. We needed to integrate the retail store's architecture, electrical coordination, and lighting into the building's construction drawings.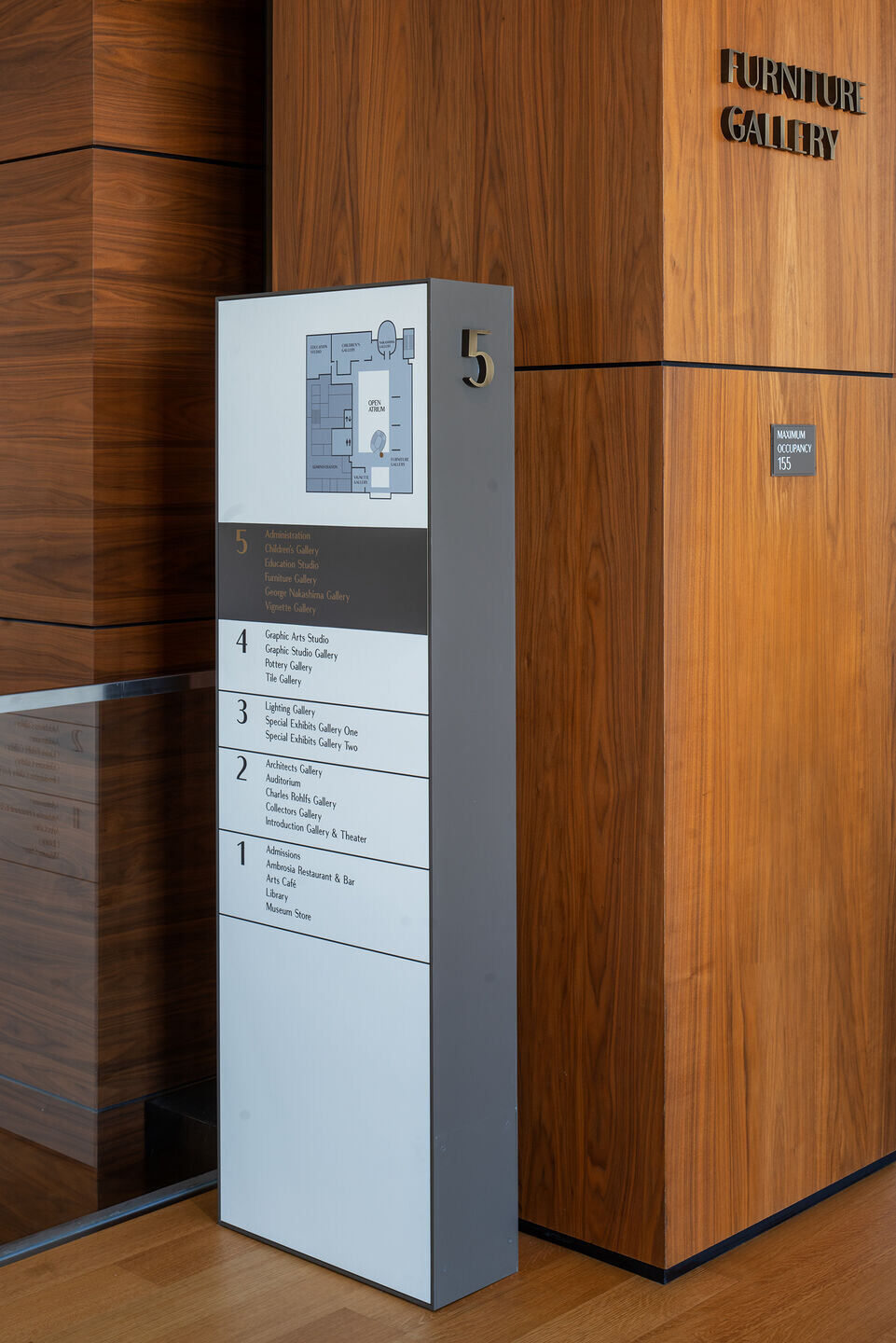 Execute a design that's authentic to the American Arts and Crafts Movement's values of high-quality craftsmanship.
Standing as its own work of art, The Museum of the American Arts and Crafts Movement captures the essence of the movement through a beautiful, refined, and functional design.