What was the brief?
Net Insight, a world leader within technological innovations for media network, reached out to Studio Stockholm when looking for a new office space. Their demands were high – the office should not only reflect the brand, but also offer the right conditions for creating new technological innovation of the future. Among others, this meant ample ceiling height for server halls, space for labs and receiving goods, and a generous work surface to accommodate 180 employees.
The assignment eventually included both the strategy and the implementation of a new work approach, assisting in the office search, and translating the company's core values into the physical environment.
What were the key challenges?
One of the main challenges approaching the task was delivering a space that could provide all the needed amenities but still be energy efficient. Also, the new office space needed to incorporate open areas while also allowing for division of space and giving each department - with vastly different needs - efficient and productive spaces.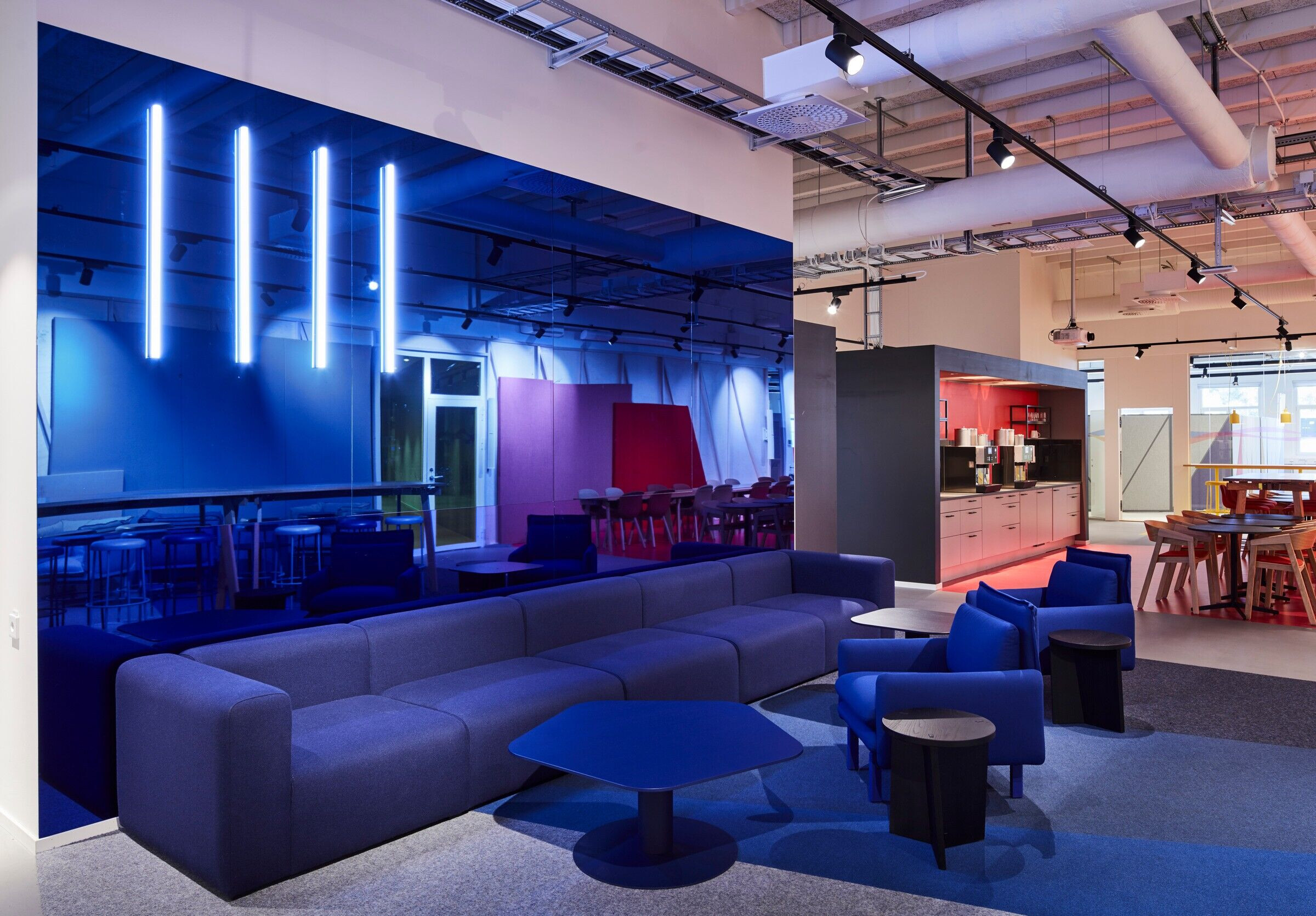 What materials did you choose and why?
Net Insight has received a workplace tailored to the different parts and needs of the organization and divisions have been developed without destroying the aesthetics and function of the open room. On behalf of the client, Studio Stockholm developed customized products in the form of floor screens with audio-visual technology and whiteboards so that each individual team can create an environment according to its needs. The interior design concept is influenced by TV studios, with environments built from a camera angle perspective – in warehouse premises that are full of character, with five meter ceilings height, fully optimized for those who work there.
An important factor right from the start was the focus on energy efficiency and low energy consumption. The new office, therefore, uses outside air to cool down the company's data centers while the heat that they generate is used to warm the building. This cooling system makes Net Insight's premises one of the most energy-efficient offices in Sweden.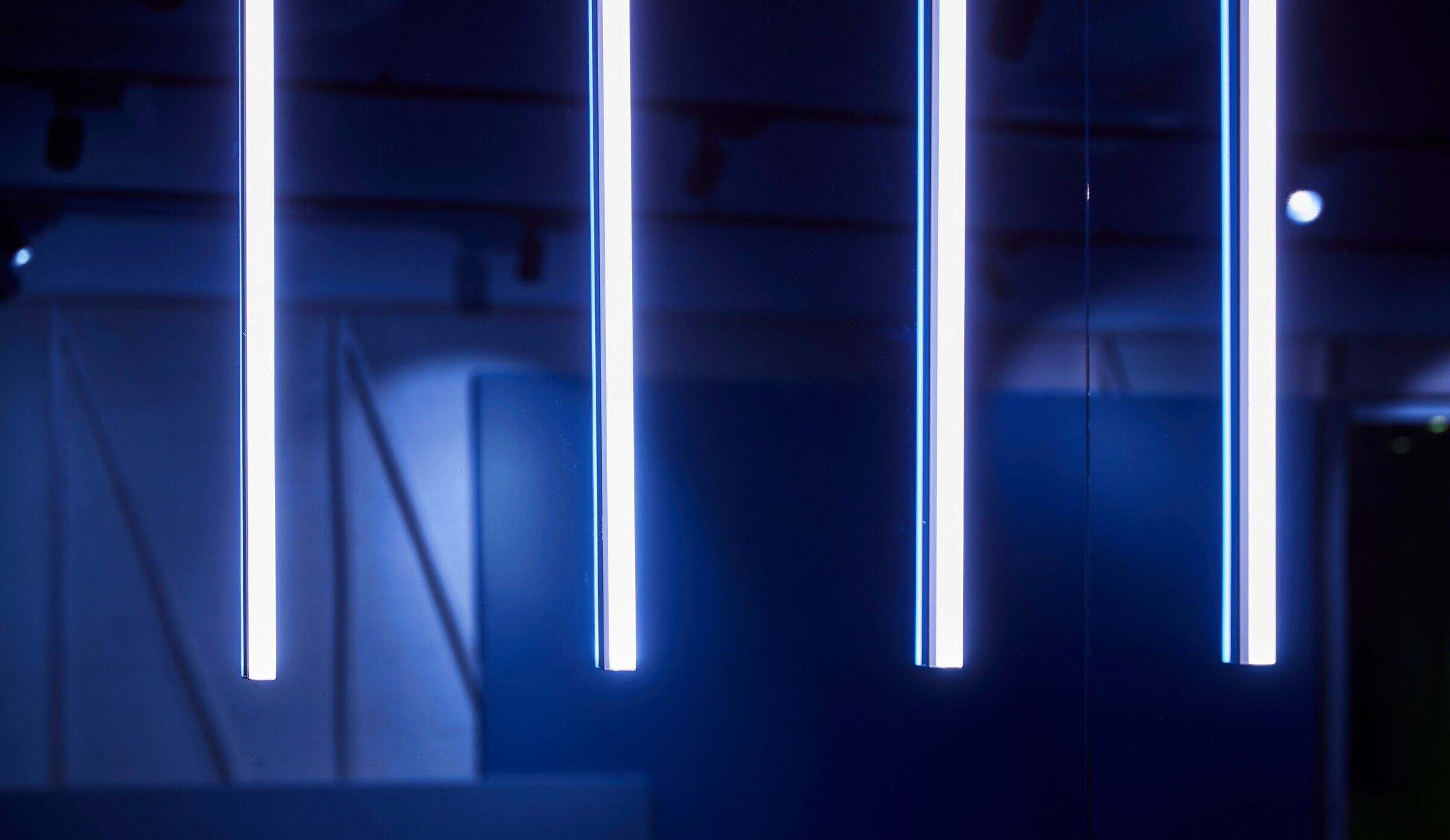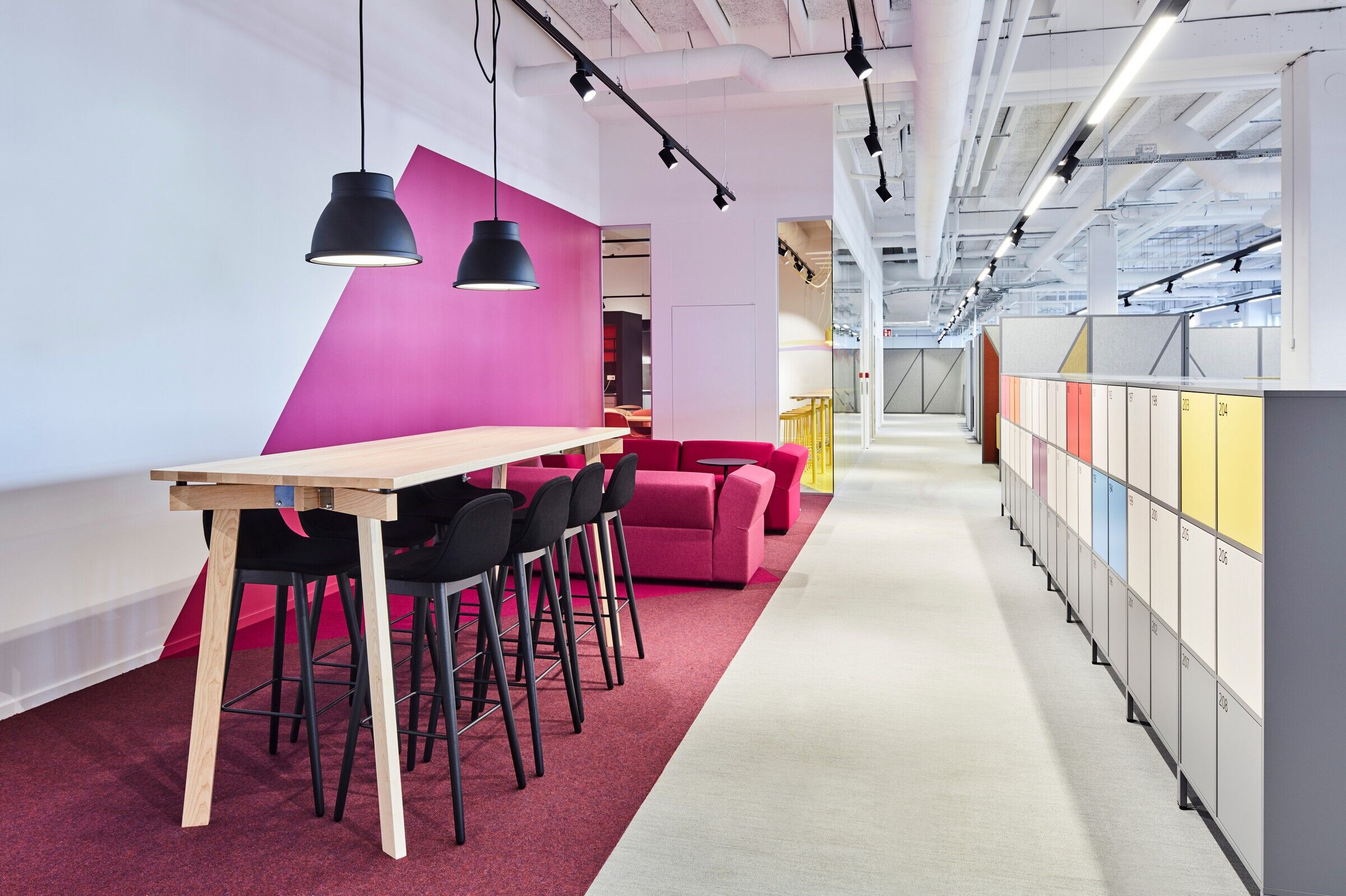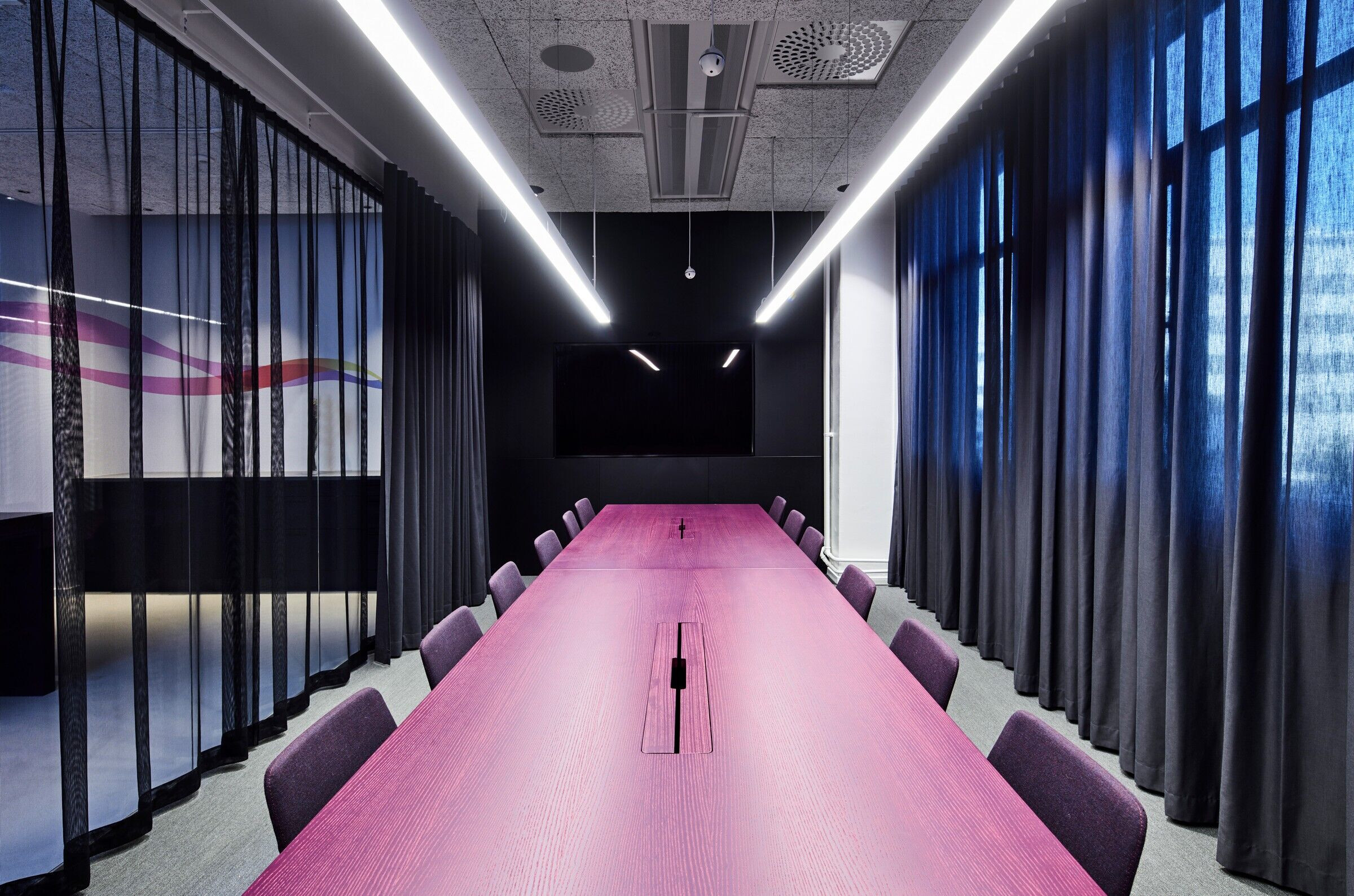 Material Used :
1. Flooring: Ege Carpets, concrete floor
2. Doors: Morgana
3. Interior furniture: Ragnars, Zilenzio, Gärsnäs, Massproductions, La Cividina, Muuto