Emerging from a sloping berm and overlooking a sweeping lawn shaded by towering native pecan and bald cypress trees, the River Hills Residence embodies the laid-back ethos of Austin.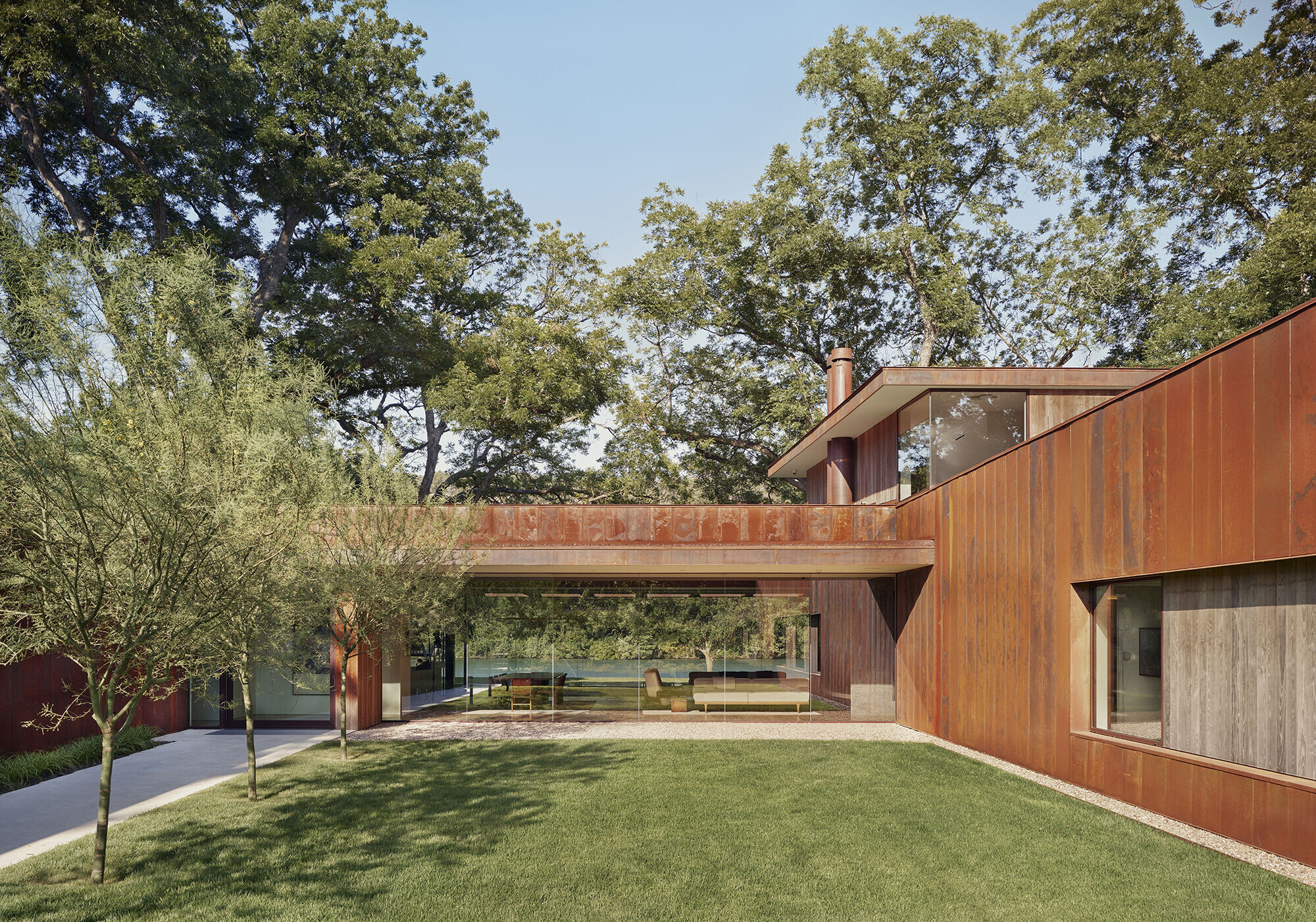 On approach, the home maintains a low profile—an idea made possible by partially burying its two wings into the topography. Steps flanked by colorful native flowerbeds lead down into a welcoming courtyard, where windows provide a glimpse of the owner's collection of art. Weathering steel is used in a variety of ways on the home's exterior—as cladding, handrails, chimneys, retaining walls, and scuppers—complemented by treated ash wood.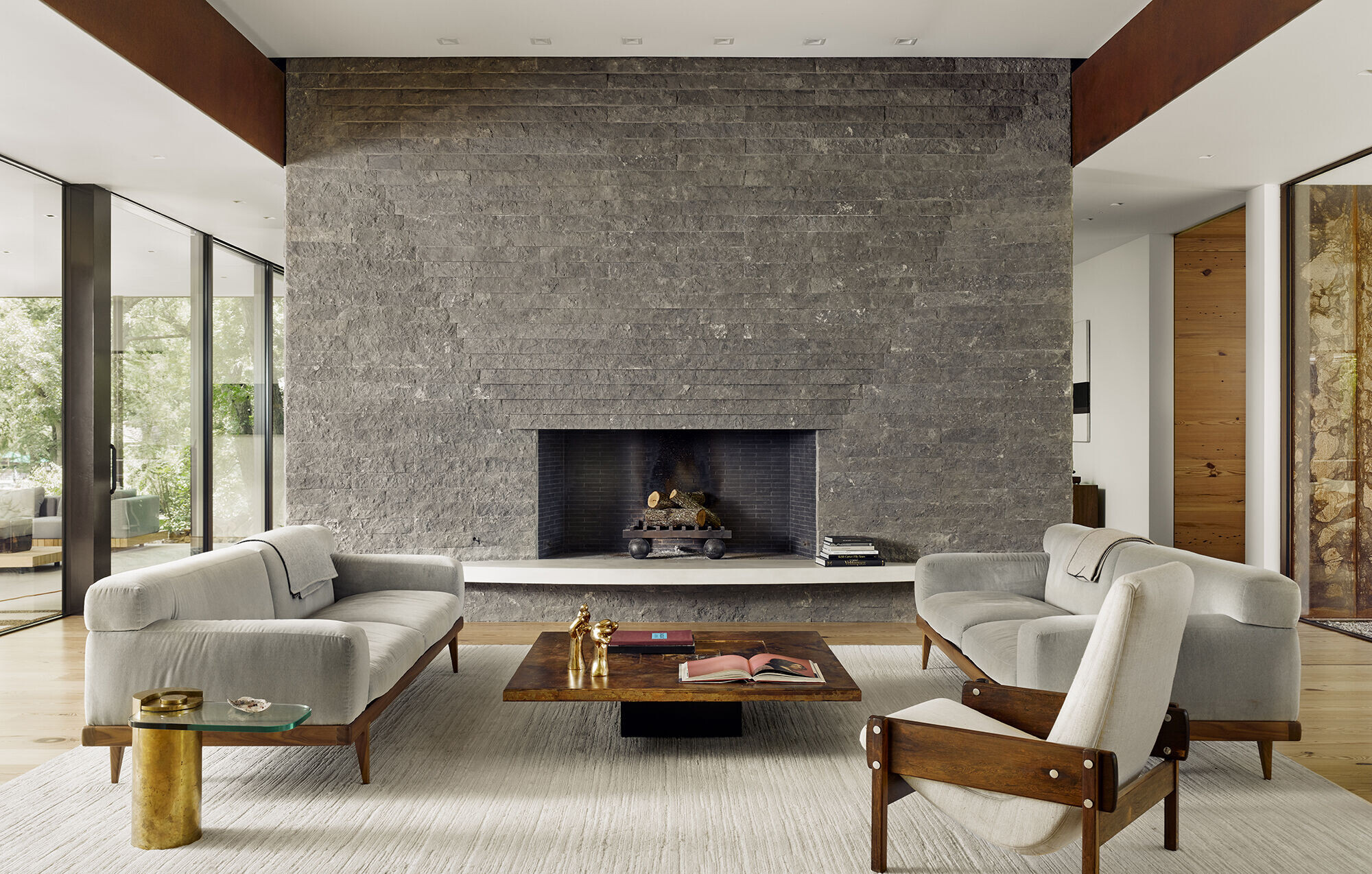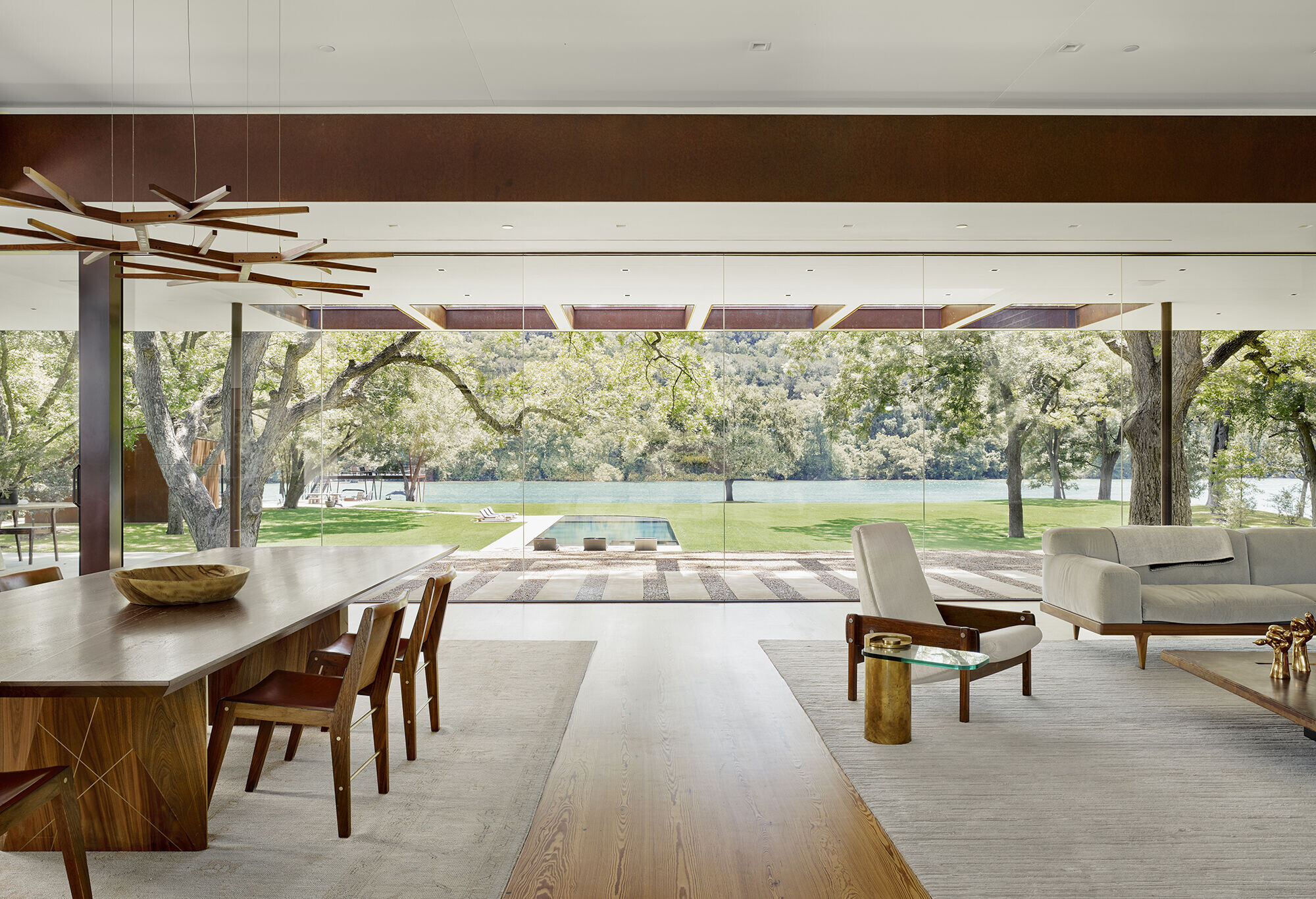 The wings of the house are connected by a great room anchored by a sculptural charcoal limestone fireplace, which separates the open-plan kitchen, living, and dining spaces from the media room. Two walls of butt-glazed, floor-to-ceiling glass allow views from and through the main living spaces to the landscape. Deep overhangs protect the interiors from the harsh summer sun. Along the east façade, a 17-foot-deep overhang defines a series of outdoor living spaces before turning upward to wrap around the primary suite, which appears perched on the southeast corner of the residence.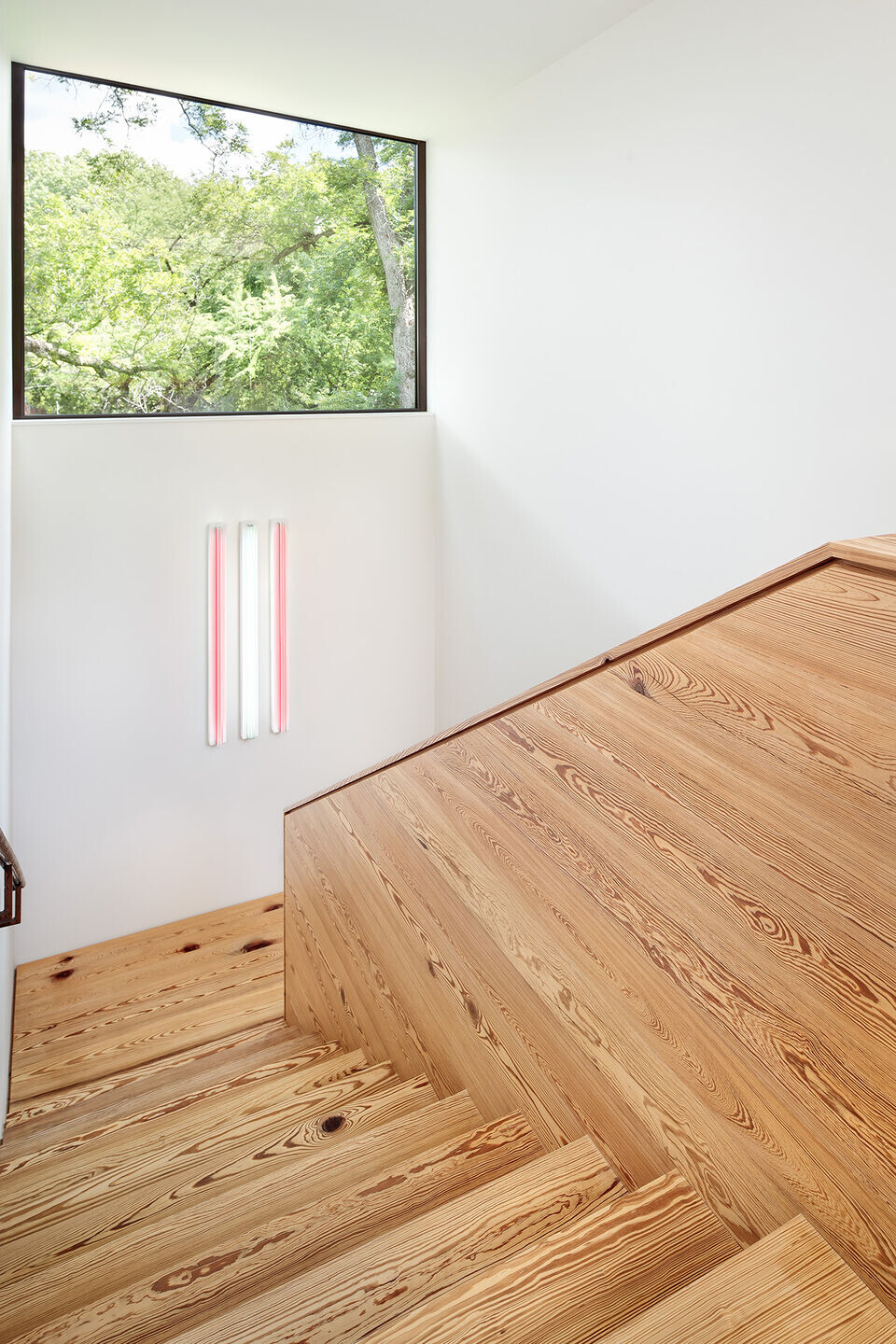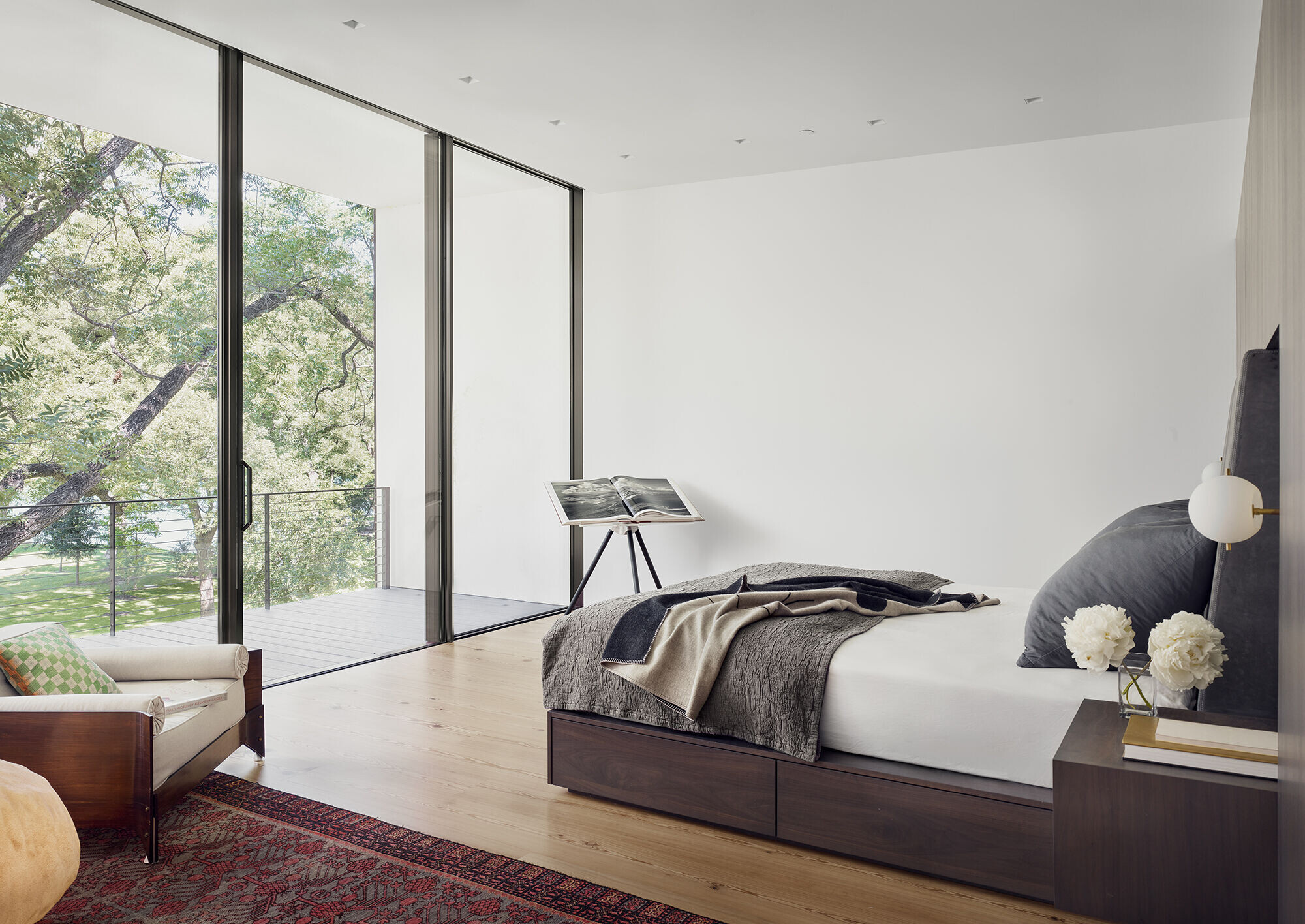 A path from the house leads to a swimming pool, guest cabin, and boat dock. The one-bedroom cabin was conceived as a carved volume whose sliding glass walls invite the lake environment inside. A small powder bath is accessible from the outdoor space, which features a firepit, picnic area, grilling suite, and shower.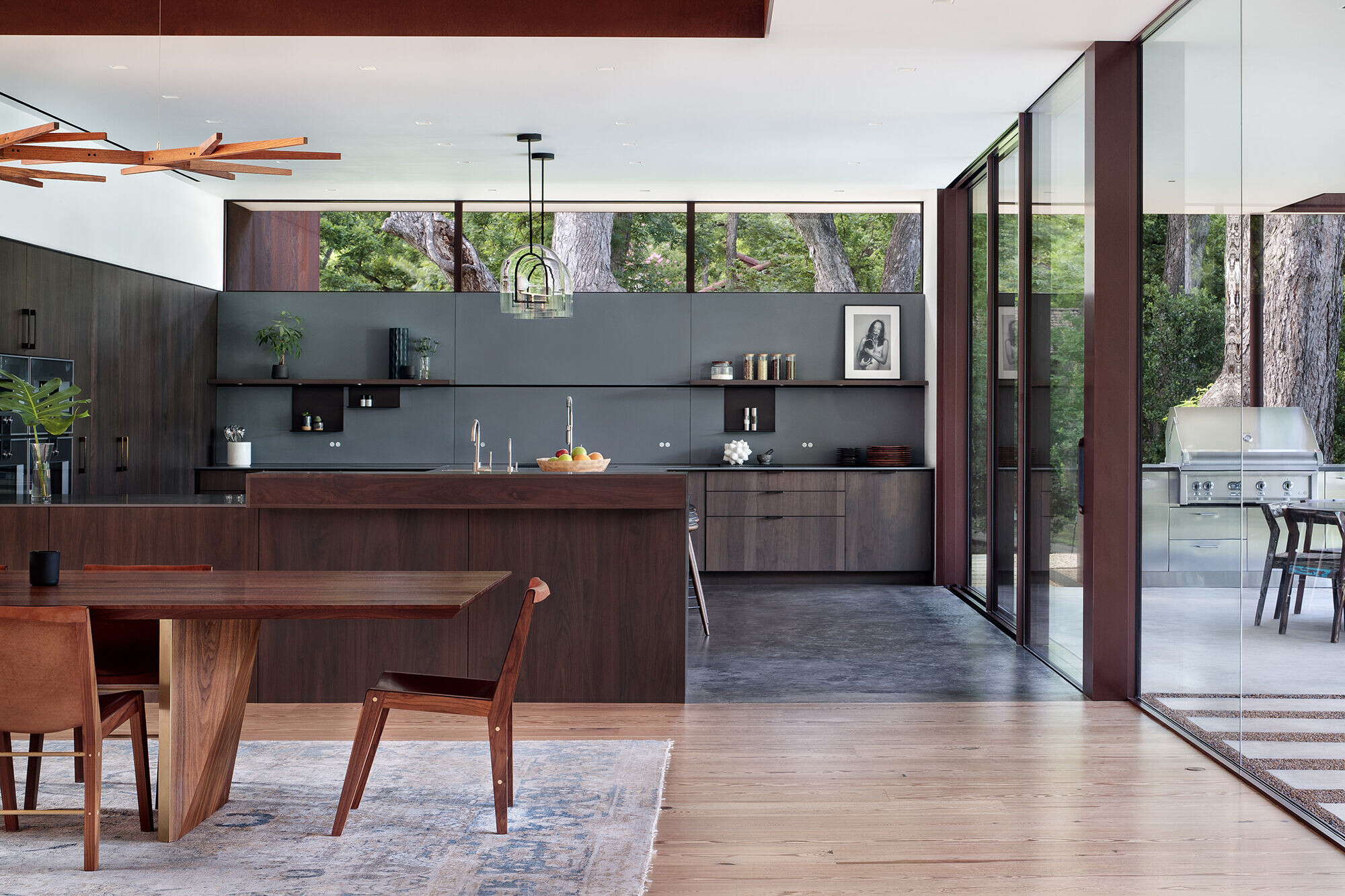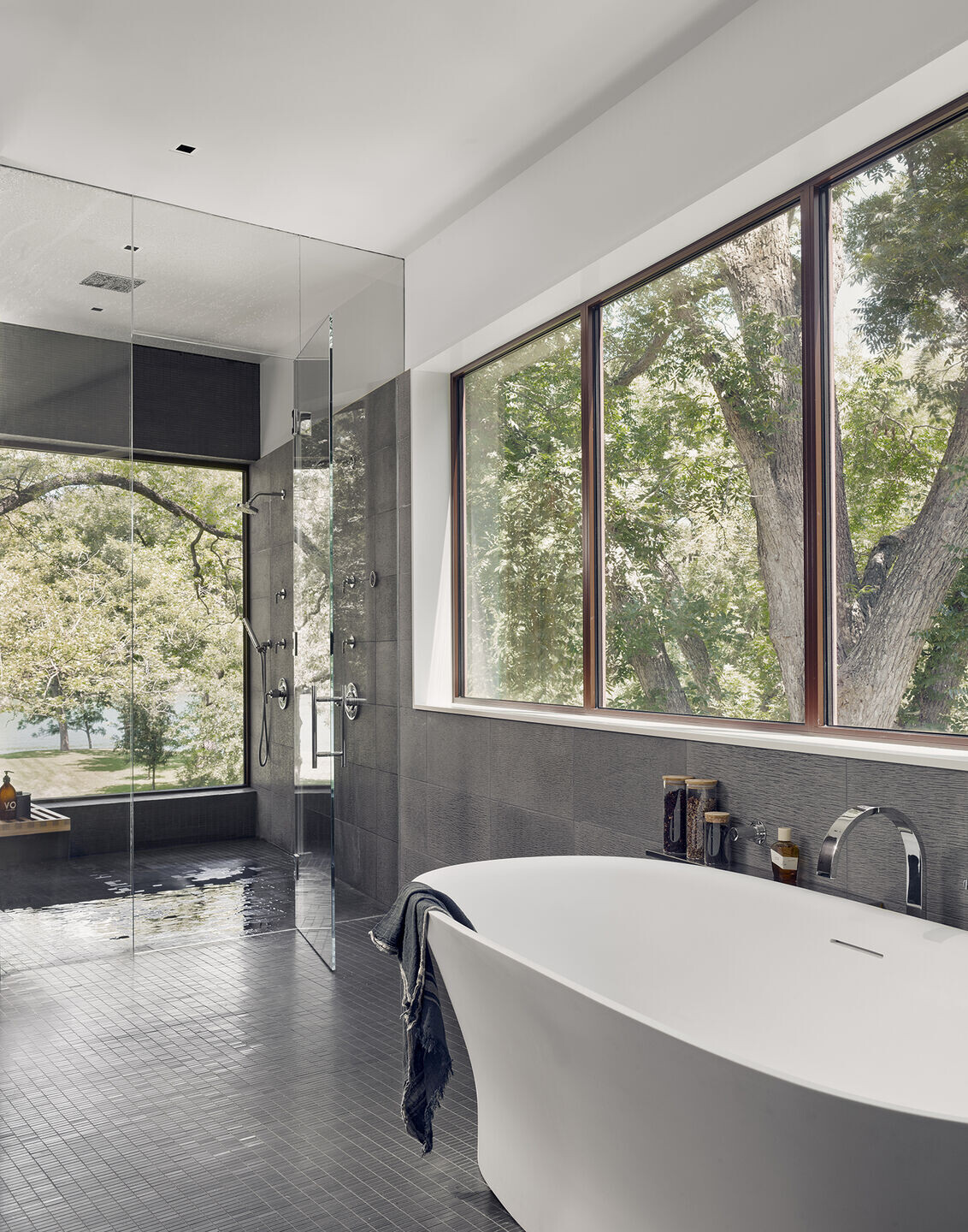 From the cabin, a path leads to a weathering steel boat dock floating in the shallow waters of Lake Austin, supported by slender, triangular weathering steel frames. Viewed from farther inland, the slender columns almost disappear, and the dock appears as a series of floating planes.