The Rocky River Residence was conceived as an "upside down" house, with the main living areas situated on the upper level in order to capitalize on the site's spectacular views of the downtown Austin skyline. The arrangement creates the feeling of living among the canopies of the surrounding native oak trees.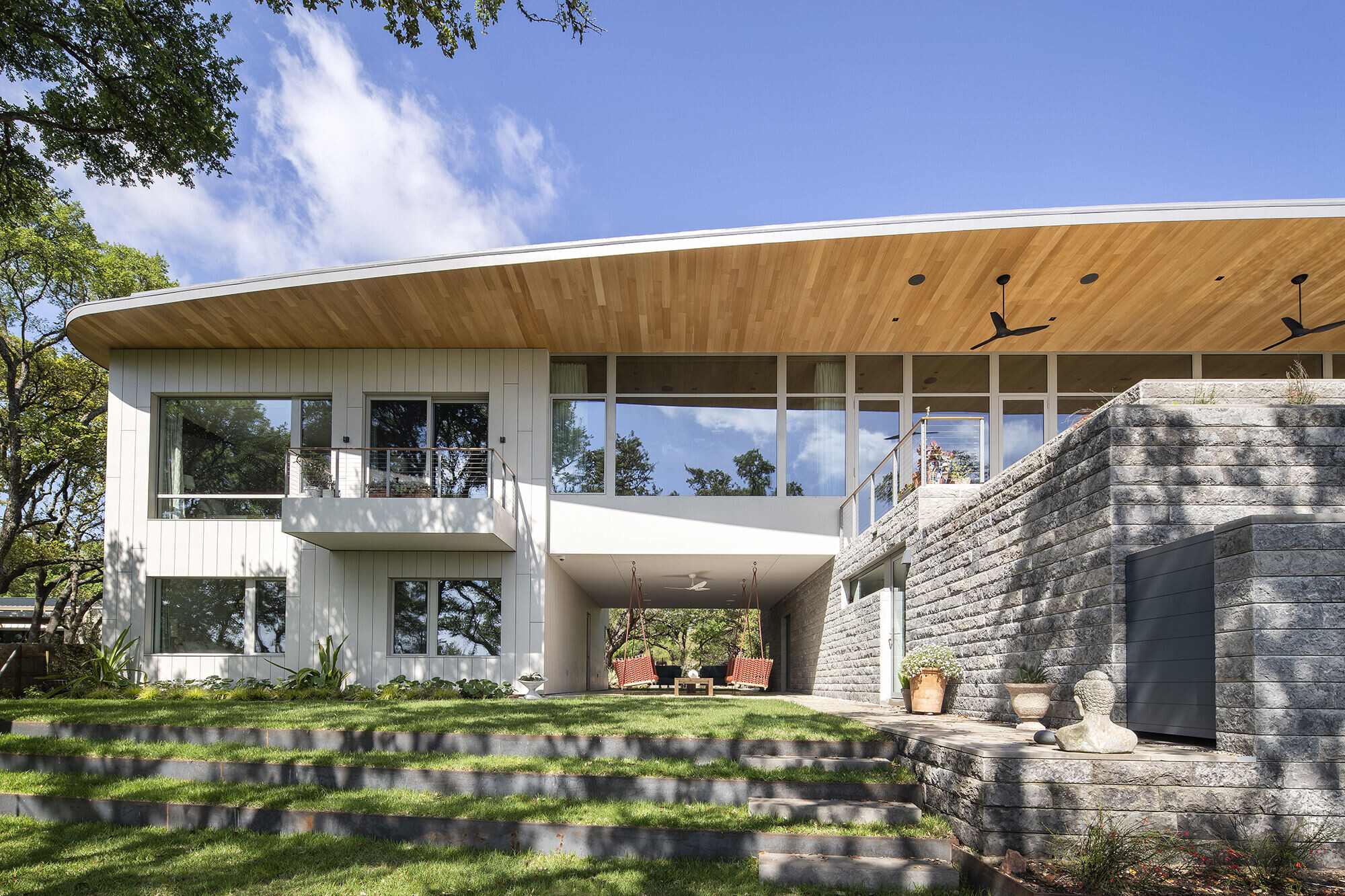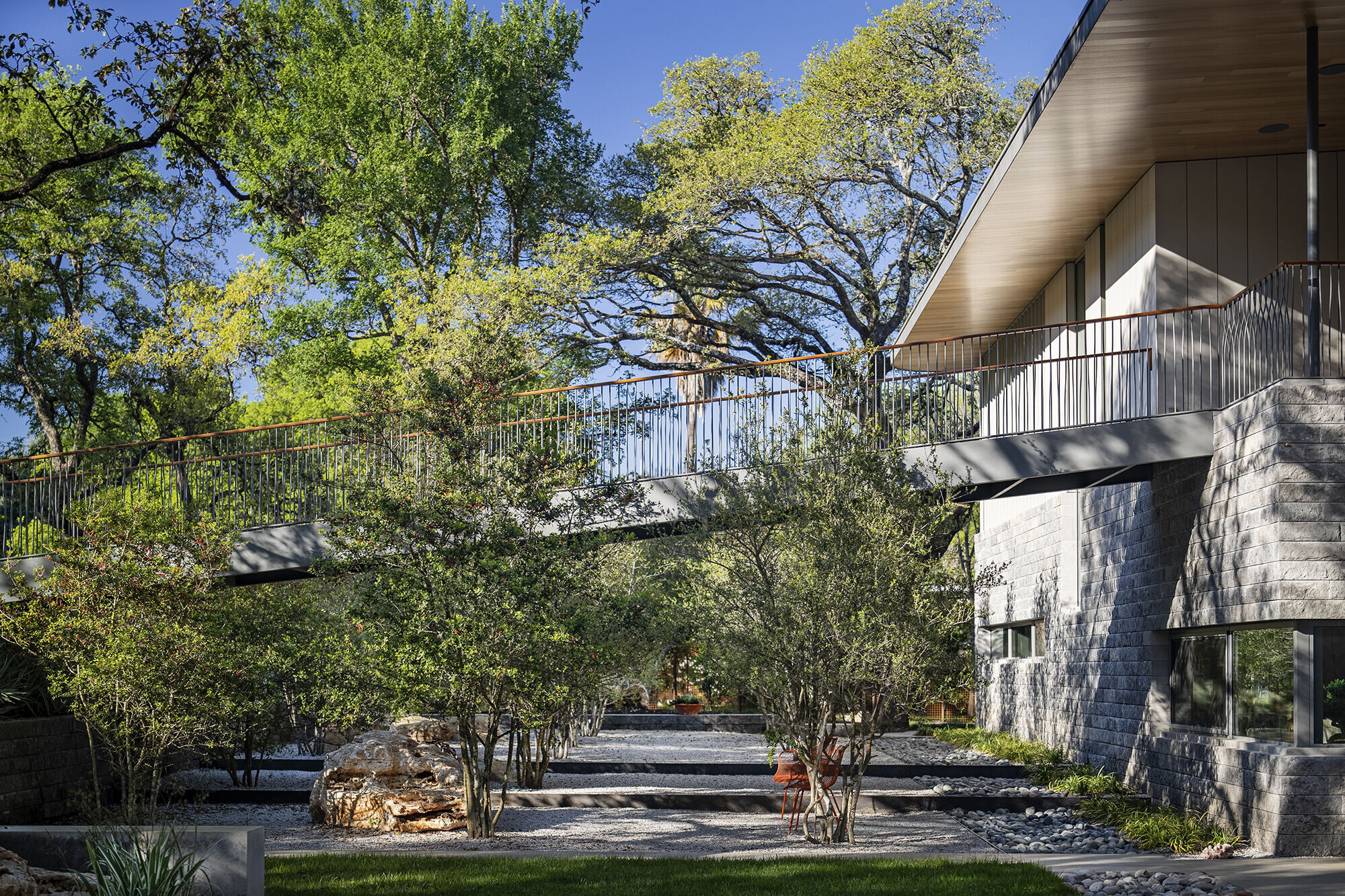 From the street, the home looks like a typical single-story residence—an illusion created by building up the landscape into a gently-sloping berm. The exterior is clad in a rainscreen of fiber-cement panels; the base is wrapped in roughback limestone. Private spaces facing the street are screened by vertical aluminum louvers, which double as solar shades.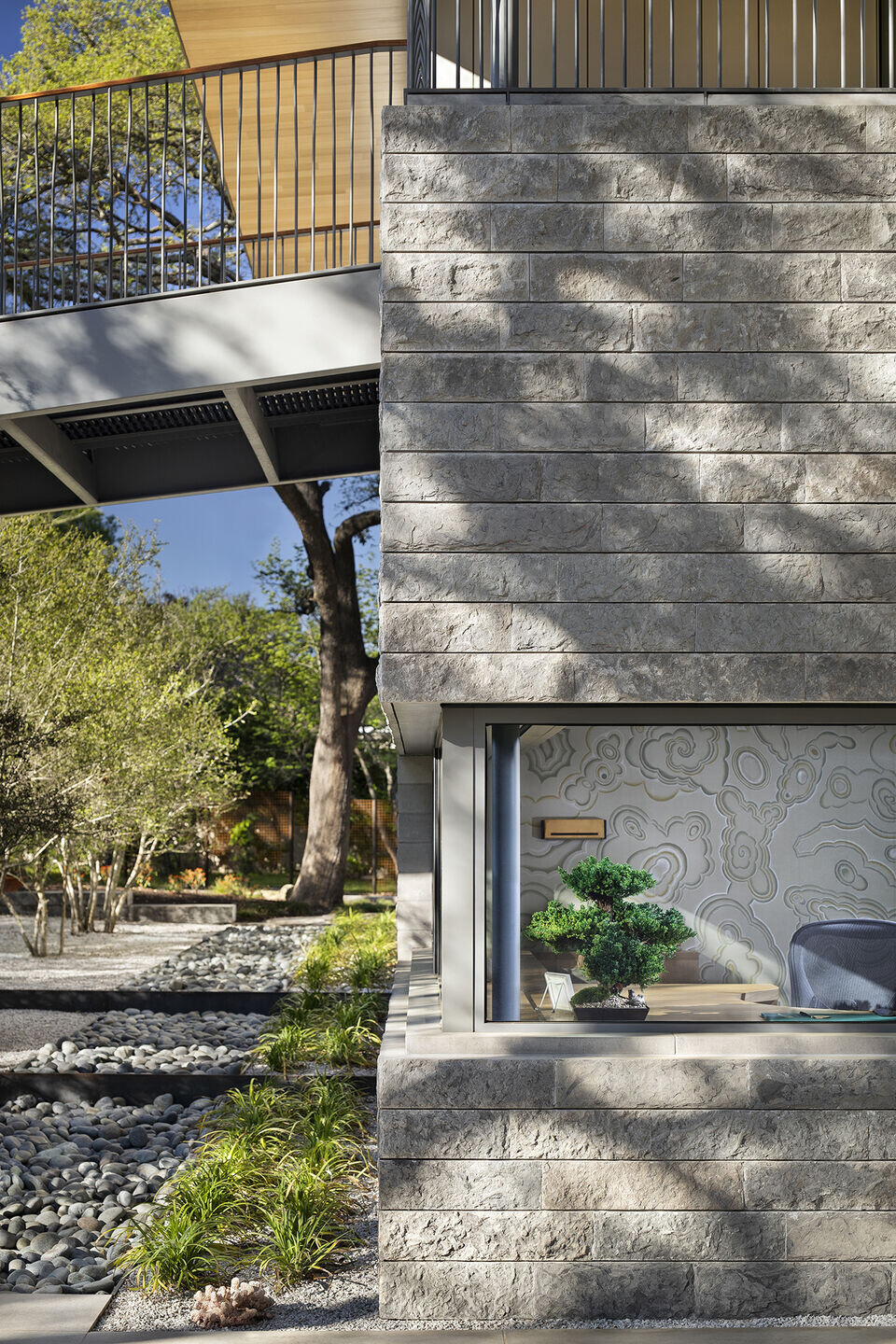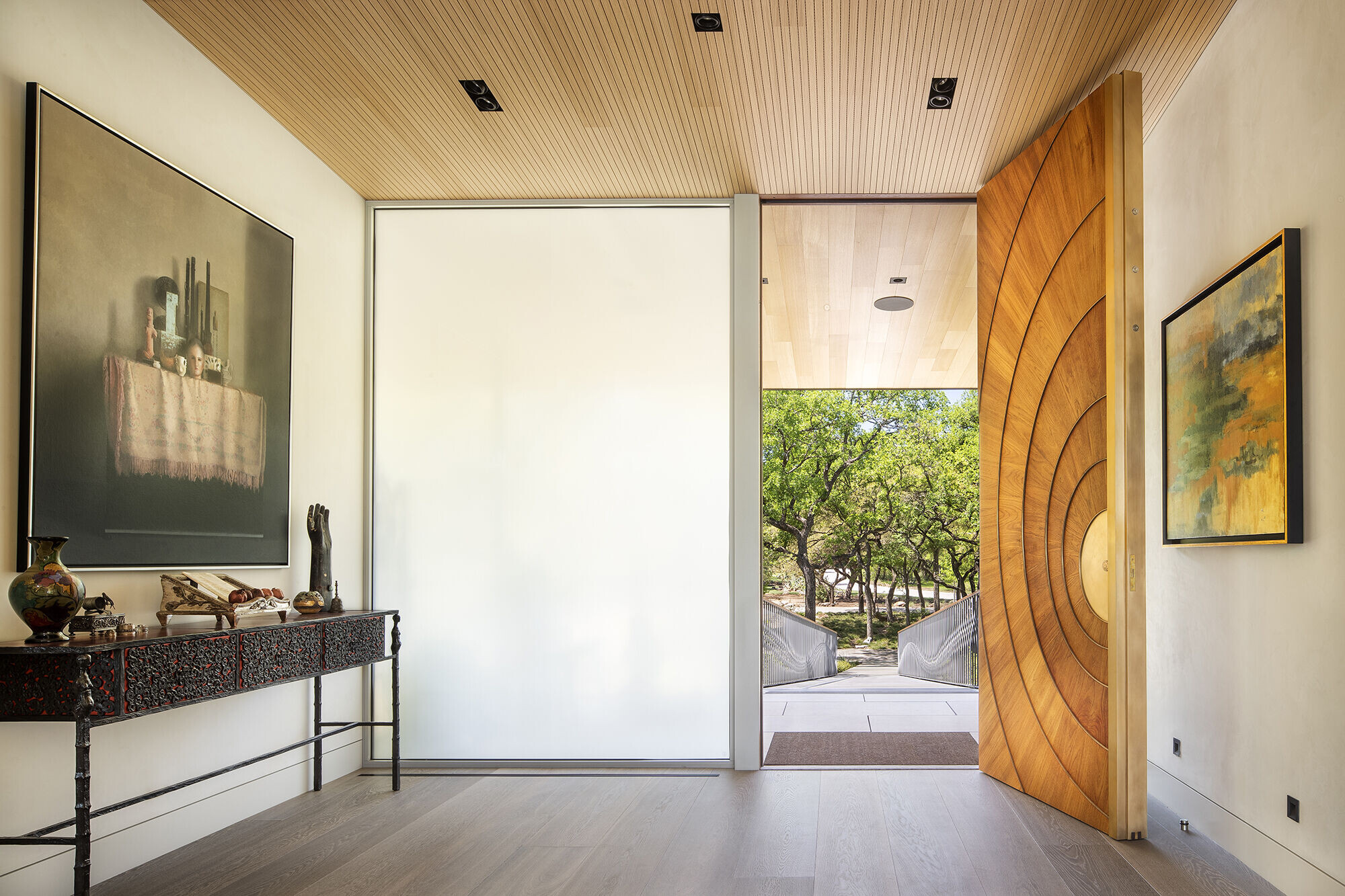 The open concept living room forms the center of the house. Large windows provide views to the front yard and gardens on one side, and the backyard and pool terrace on the other. Opposite the living area, the kitchen takes advantage of panoramic windows that rise from the counters. Between the living room and kitchen, a sunken dining room connects to the pool terrace. Separated from the main living spaces by a cozy reading room, the master bedroom is a private retreat for the owners. A large east-facing window provides views of the backyard, tree canopies, and downtown Austin.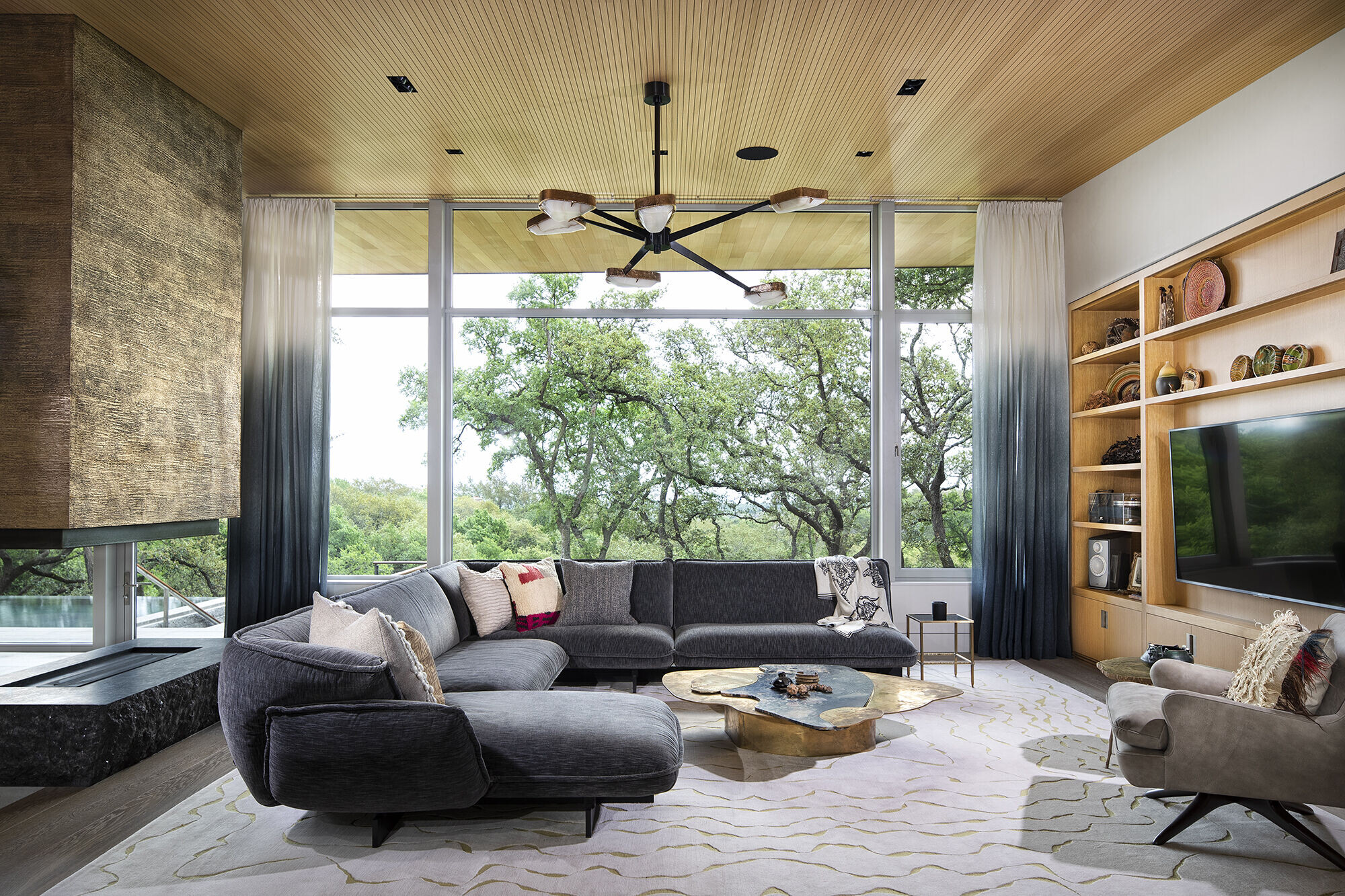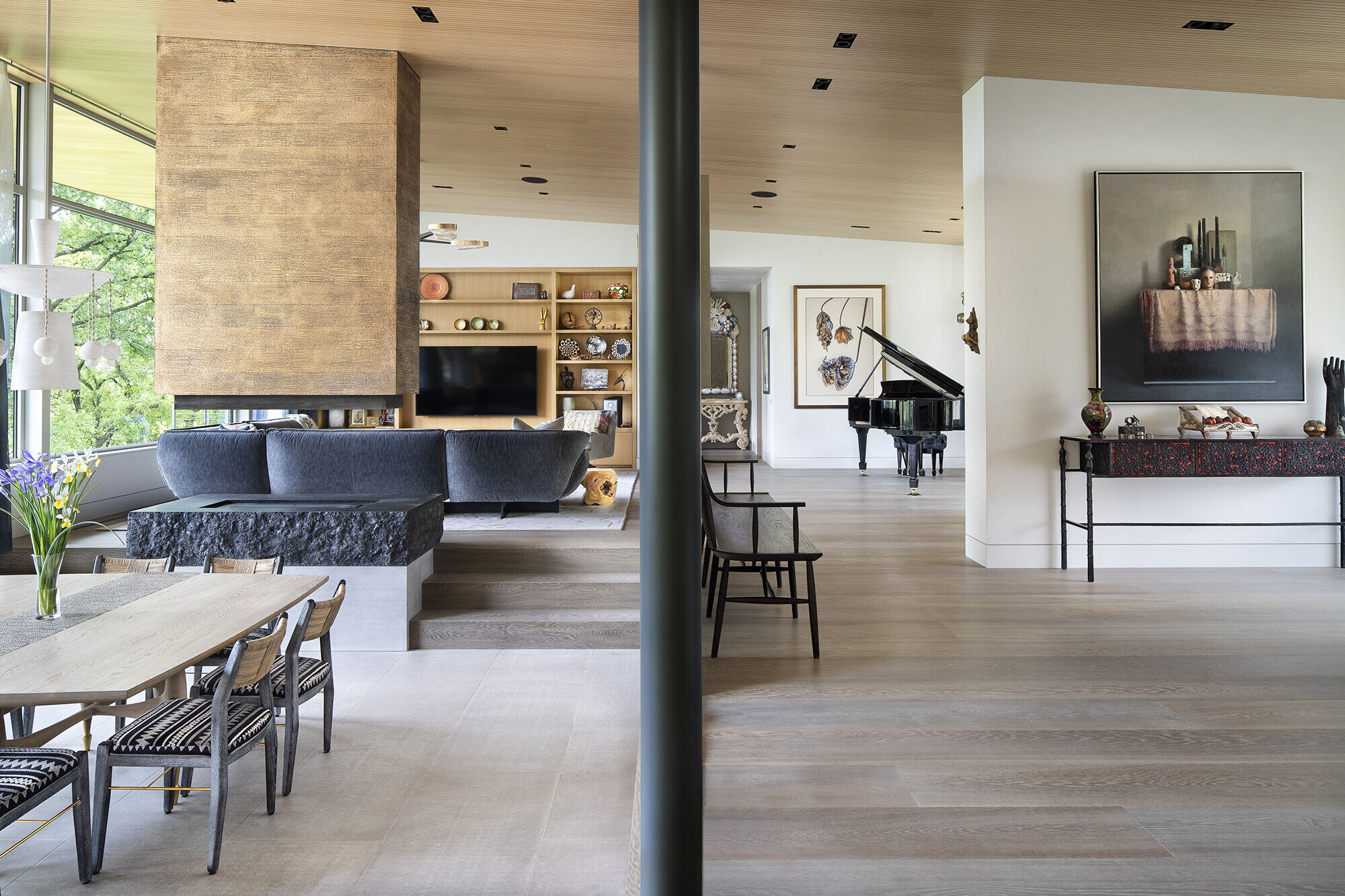 Illuminated by a 14-foot-tall window, the U-shaped staircase is characterized by a fluid, sculptural handrail that is sensational to the touch. Downstairs, the lower level is divided into two blocks by a breezeway, which separates the main house from a guest suite containing two bedrooms, a living room, and a kitchenette.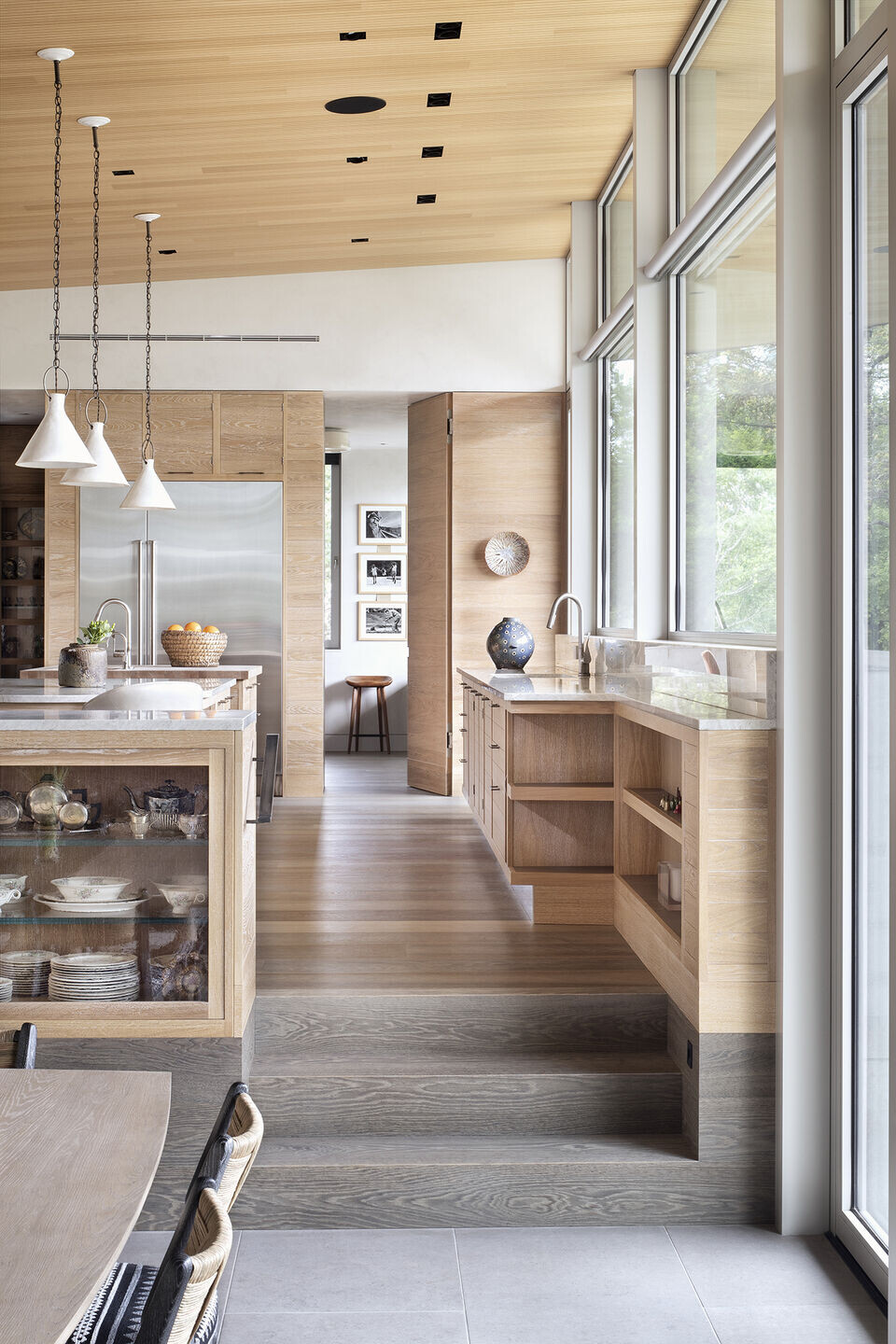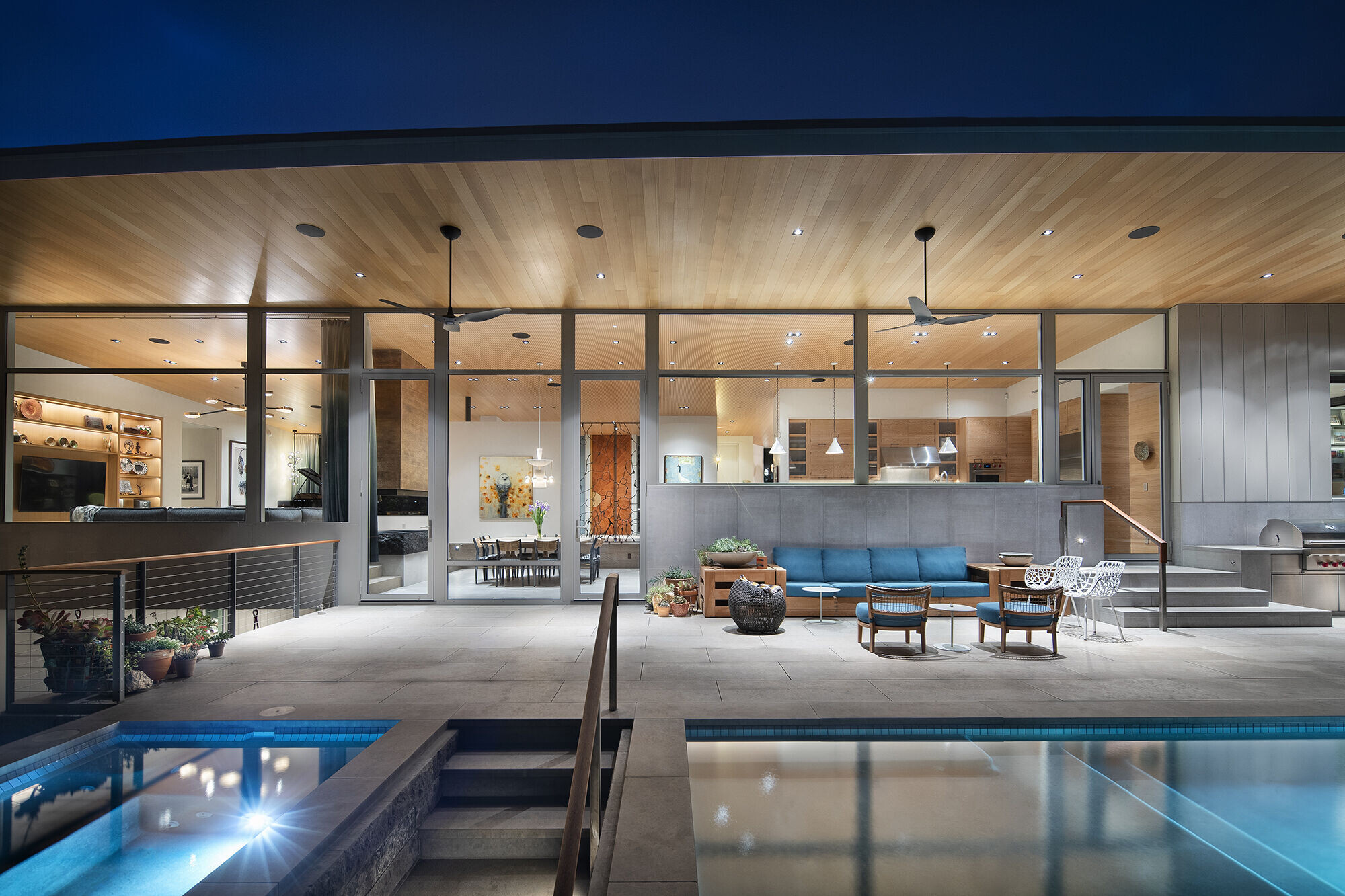 The architectural progression reaches its grand finale at the pool terrace. The sweeping limestone deck runs adjacent to the dining room and kitchen. Overhead the sloped roof terminates in a gradual curve, while the negative-edge pool reflects the native oak trees and downtown skyline.