Following the purchase of a heritage home our client asked us to find a way to transform the existing building with it's compartmentalised spaces into a comfortable, free flowing and spacious family living zone.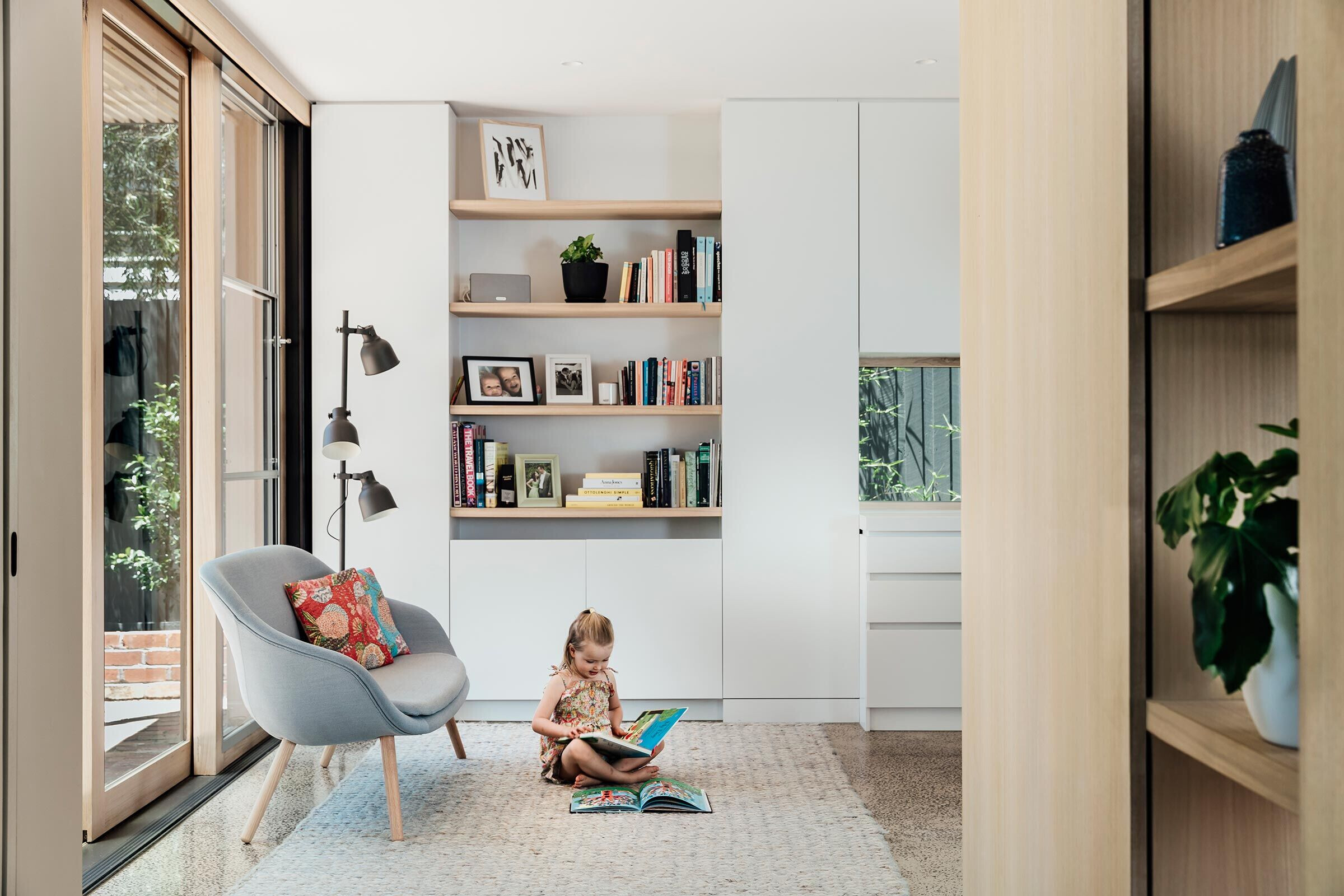 The existing building was too recently modified to be demolished but contained spaces too outdated and compartmentalised to meet the needs of a young family. Our design approach focused on making on a series of 'small moves' aimed at creating major change.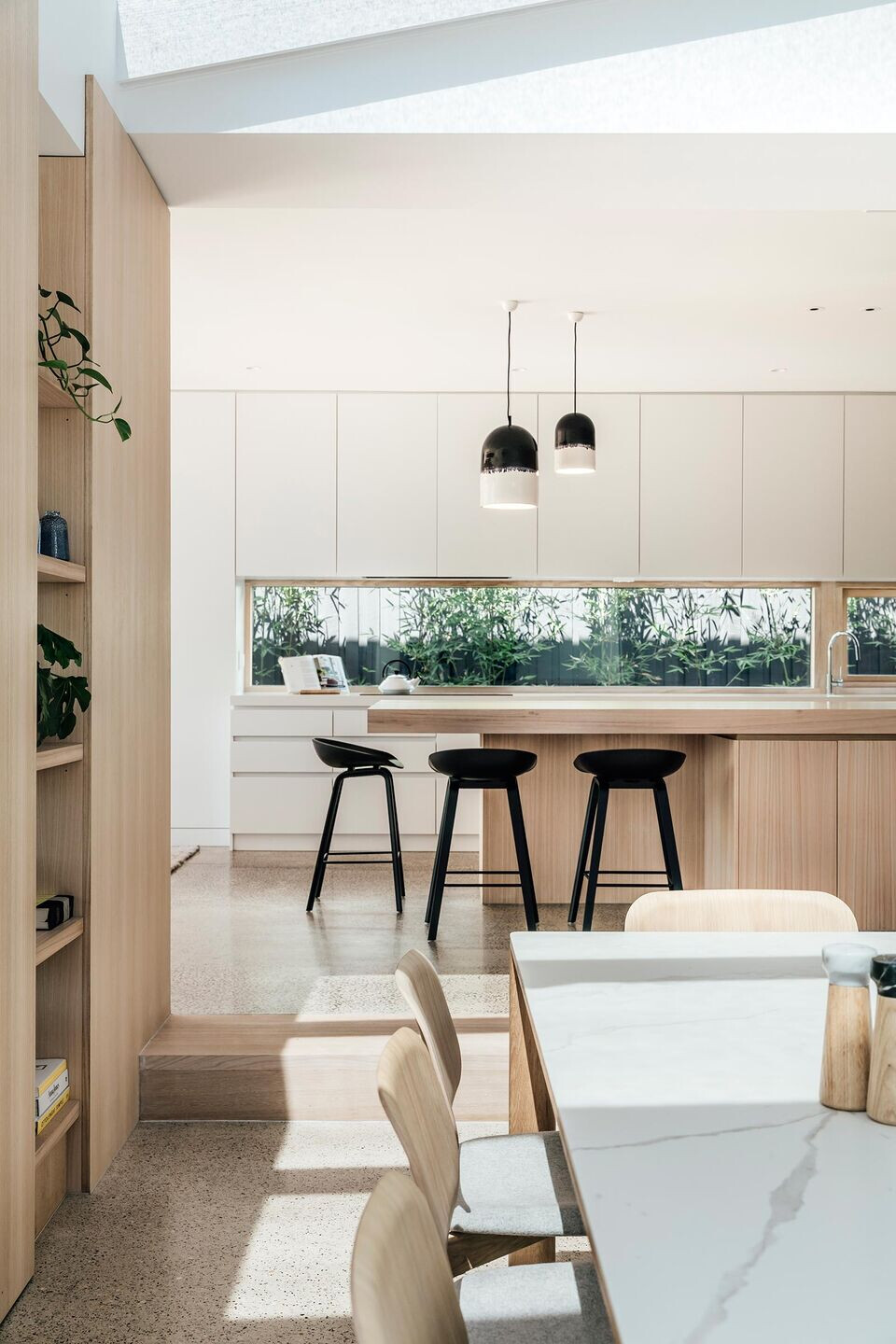 A small existing courtyard in the middle of the house is enclosed and covered with a glass roof transforming it into a vibrant sky lit family dining room. Concealed external blinds control light and heat into this space. This conversion allowed the floor plan to be opened up to incorporate a generous cooks kitchen and lounge without extending the existing building. A new wall of timber joinery conceals the existing structure and simultaneously addresses both the dining and the lounge room. Hidden glazing incorporated into the joinery unit and a concealed sliding door allows the rooms to be acoustically separated but remain visually connected.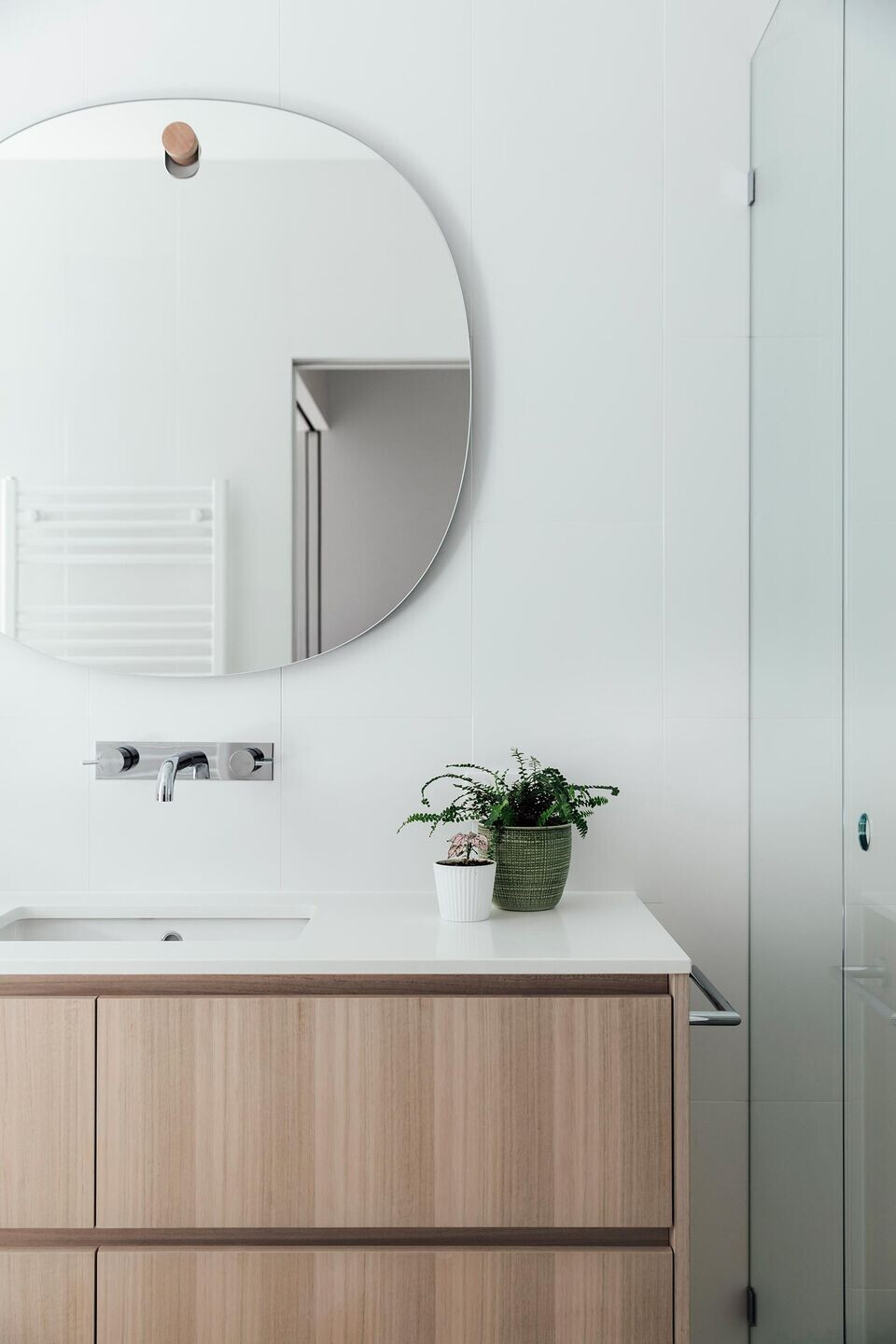 Restrained architectural modifications and a naturally simple material palette have
completely change the character and spatial relationships within the living zone of this inner city home.