It's a cold February morning and two architects visit a dark, dank and rather unsatisfying office | industrial unit as a potential first studio for a fledgling practice. Having laid empty for 2 years it wasn't attracting the attention that the landlord wished but beneath the shoddy interior there was hope, there was potential. Here we outline the project that became the wr-ap studio.
An approach of less is more was adopted. All internal walls were removed, clumsy load bearing walls to support an inefficient mezzanine were removed. Outdated and unhygienic kitchen area and toilet facilities were removed. Yet not all was lost – the existing timber staircase was retained for reuse in the new configuration. Timber joists retained for reconfiguration of upper floors. Services, such as the existing boiler and alarm systems were retained for re-use elsewhere within the new studio space.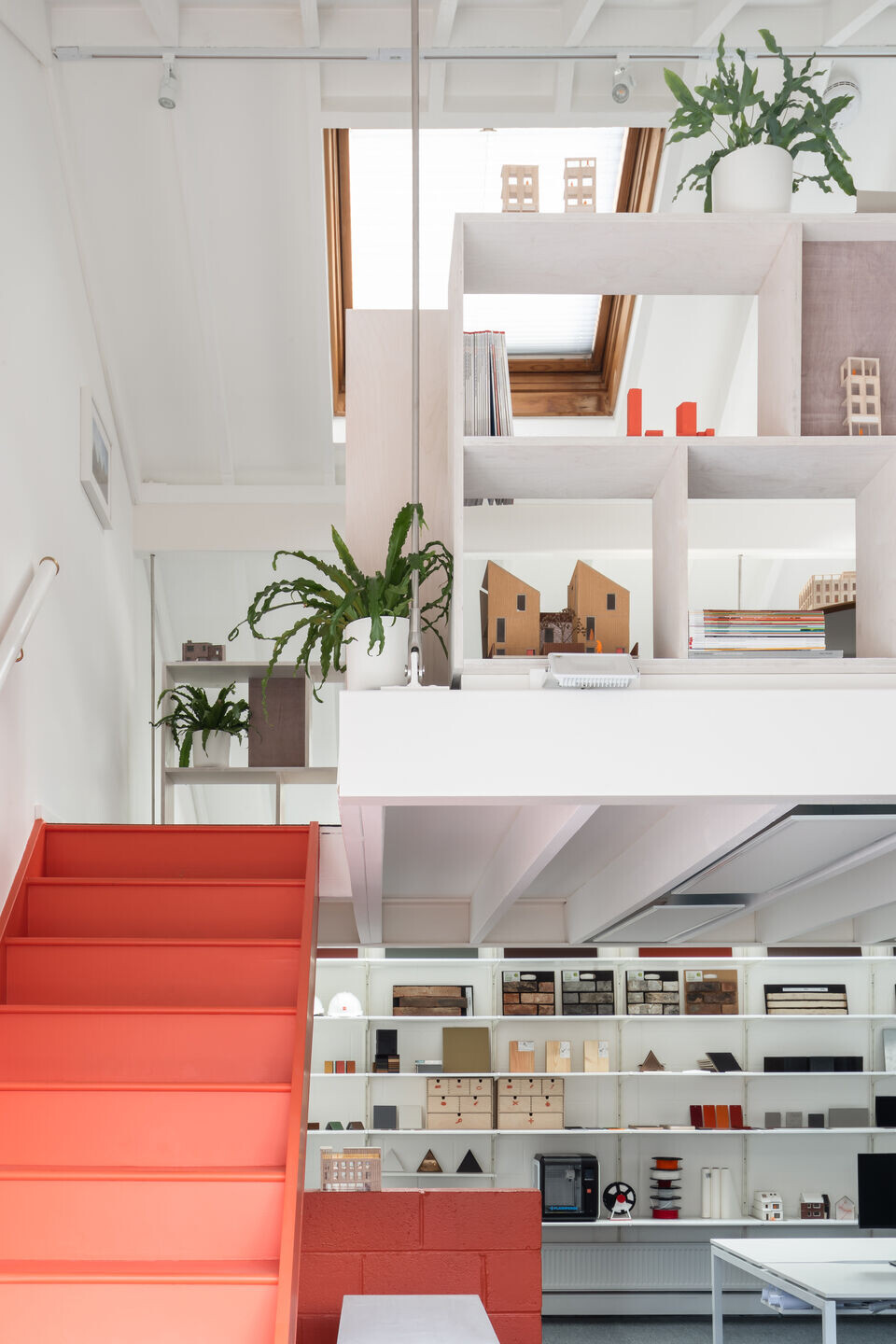 Central to the reinvention of the industrial unit was the conversion of the ground floor garage area into a communal space, housing shower facilities for the active members of the studio, a new kitchen area – constructed from off the shelf components, toilet facilities and a dedicated co-working space for other designers and makers in SW London to interact with the architect studio. The old roller shutter door was replaced with a simple full height glazed screen and all perimeter walls lined with insulation to improve thermal and acoustic performance. Old joists have been repurposed to provide a simple ceiling lattice.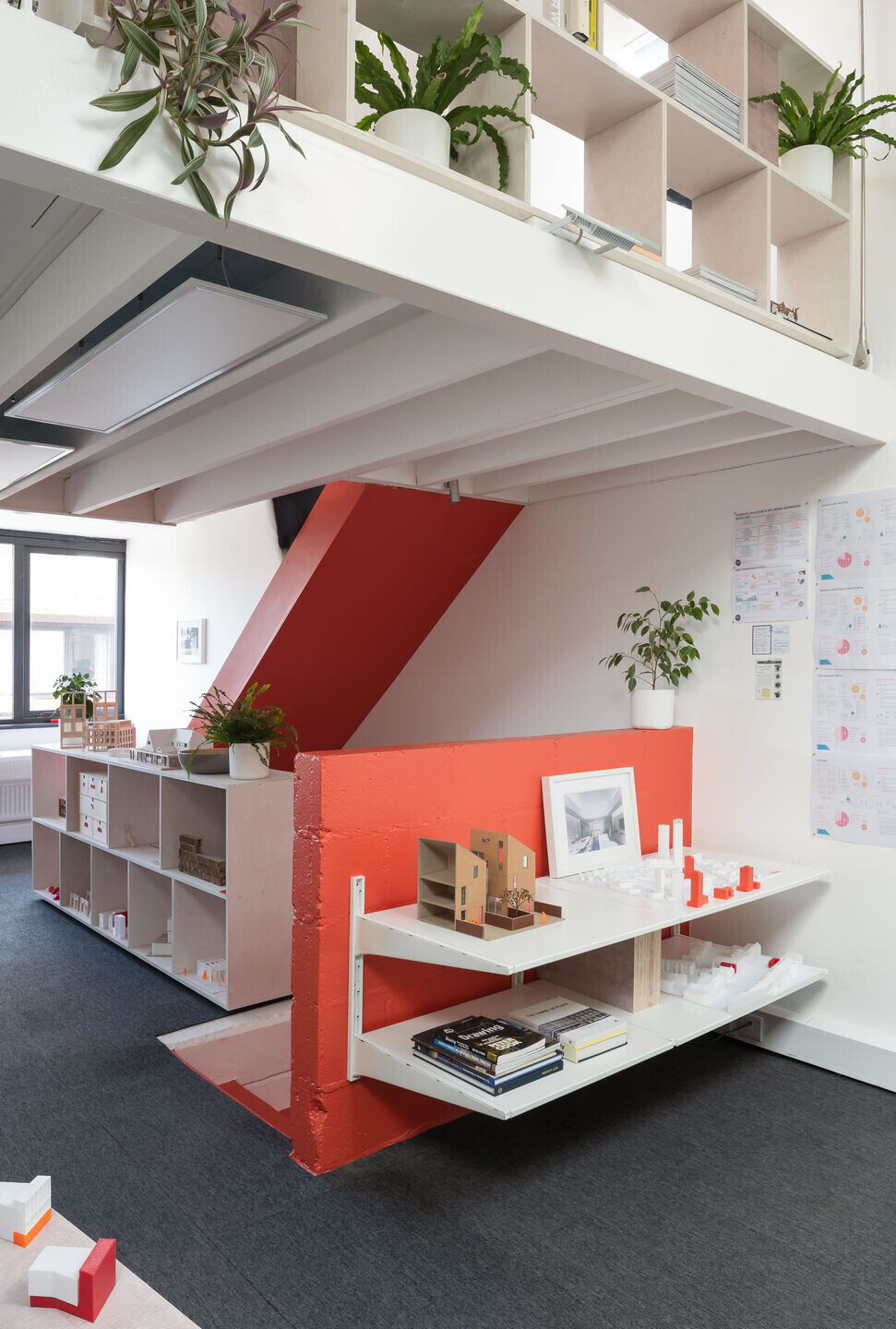 The main architectural flourish occurs on the upper floors where the studio space benefits from being column free. The new mezzanine area sensitively hangs in the volume from the main roof structure above. The upcycled staircase leads to the mezzanine and is one of the few items of colour to signify elements retained from the original fabric.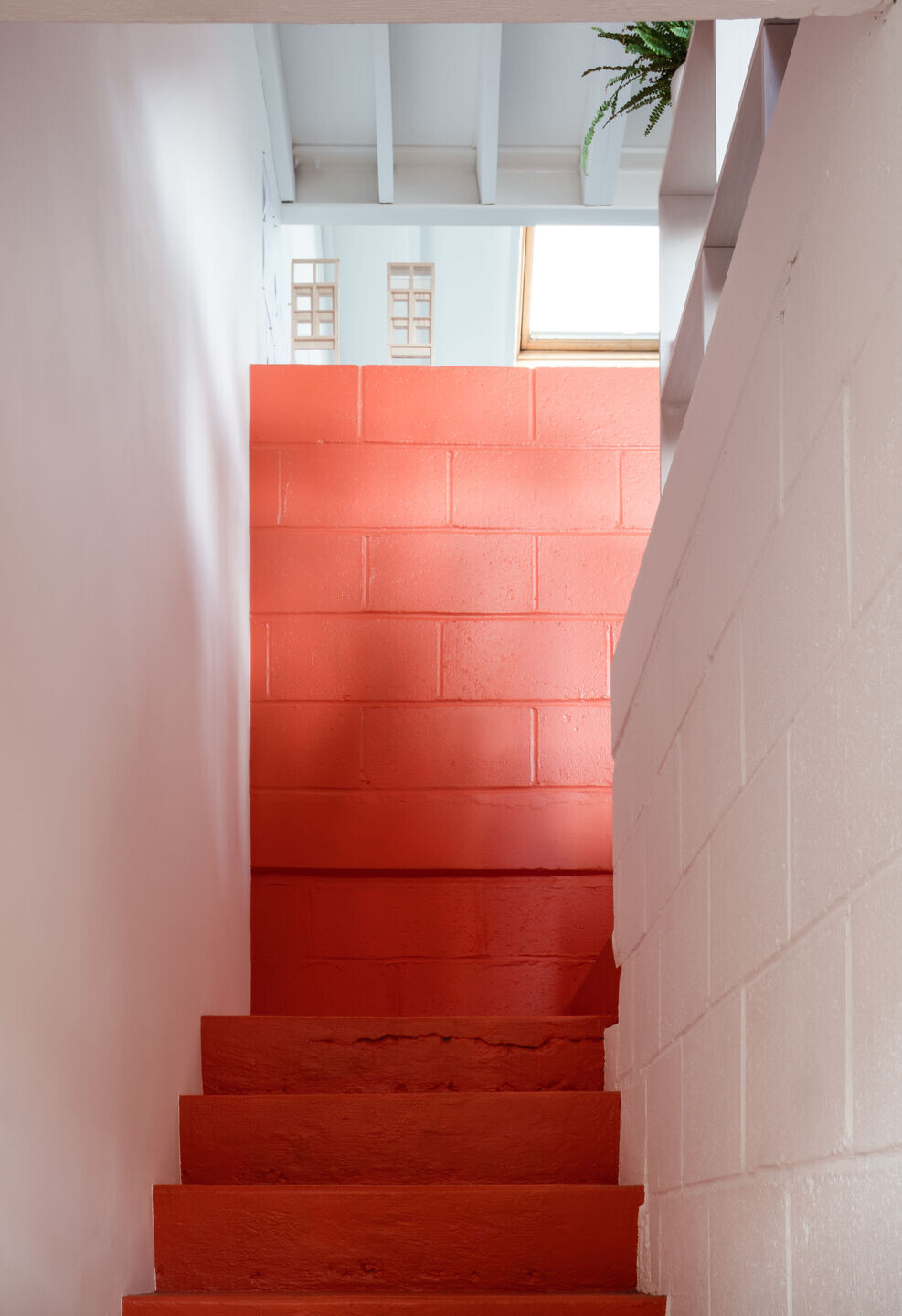 In the eaves of the building a meeting area is enclosed in a filigree of storage units carefully crafted and constructed by the studio members. Again benefiting from improved acoustic and thermal performance the exposed pitched ceiling is punctuated by four rooflights to the north facing façade that provides good natural light for the occupants below. The lighting strategy is utilitarian and off the shelf throughout the spaces but being strategically placed to highlight certain architectural features it softens the interior aesthetic.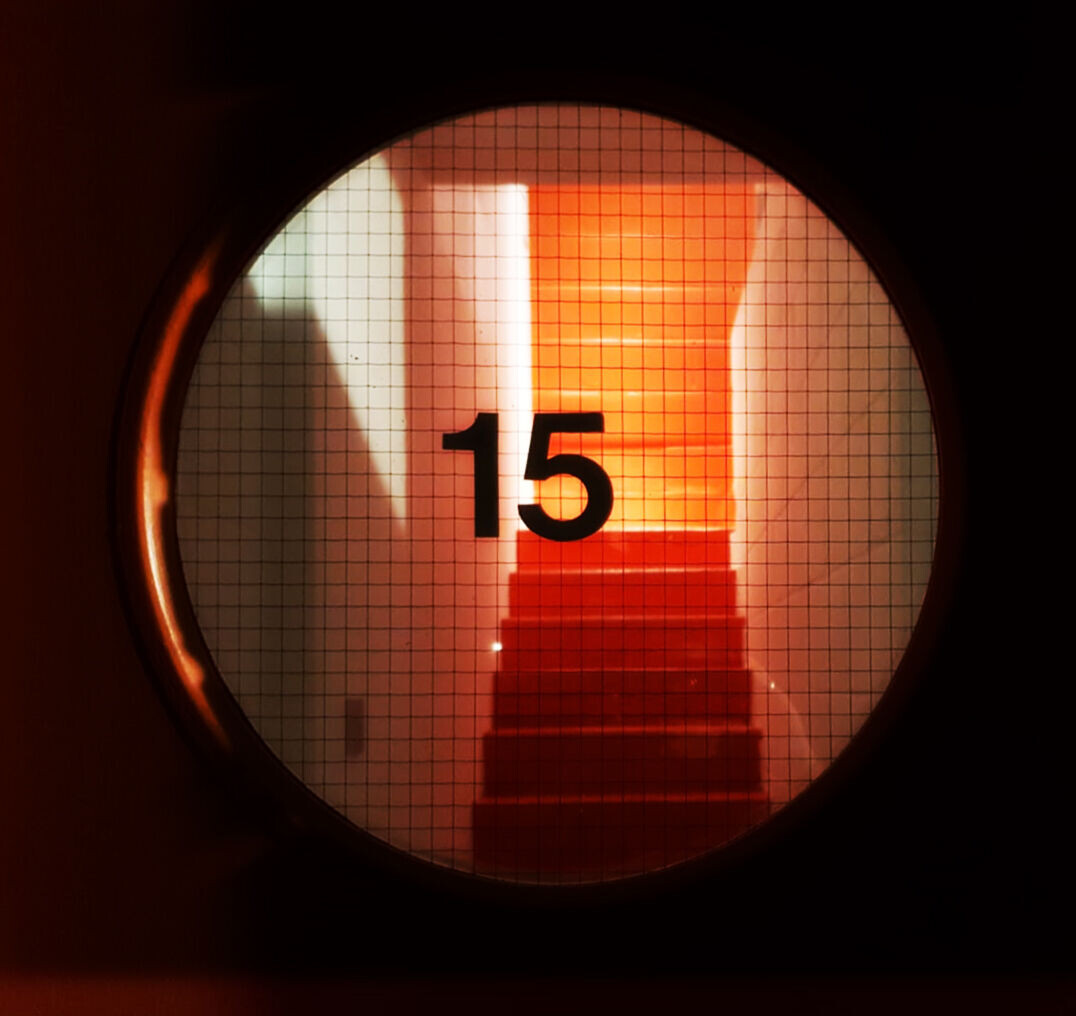 Date of completion: September 2019
Total Cost: £75,000
Gross internal Floor Area: 1250sqft
Client: WR-AP
Structural Engineer: Studio Allen
Quantity Surveyor: White & Lloyd
Main Contractor: Sparrows Crew Limited
Photography: Ben Tynegate