Puccio Collodoro Architects signs the Casa Medici project, a residential renovation realized in one of the most authentic and vibrant areas of Palermo, affected by art and design activities that identify it as the "design street" of the sicilian chief town.
The renovation has affected the entire 160mq apartment and it's characterized by a meticulous attention to details properly blended with material research and compositive clearness. The wide open space hosts the kitchen area, where the Canaletto walnut columns serve as theatrical fifth to the imposing counter island made in anthracite grey Fenix; alongside to this is placed an elegant wood table with aluminum structure that identifies the dining room; the area ends with the couches area identified by a Canaletto walnut library which partially hides technical elements.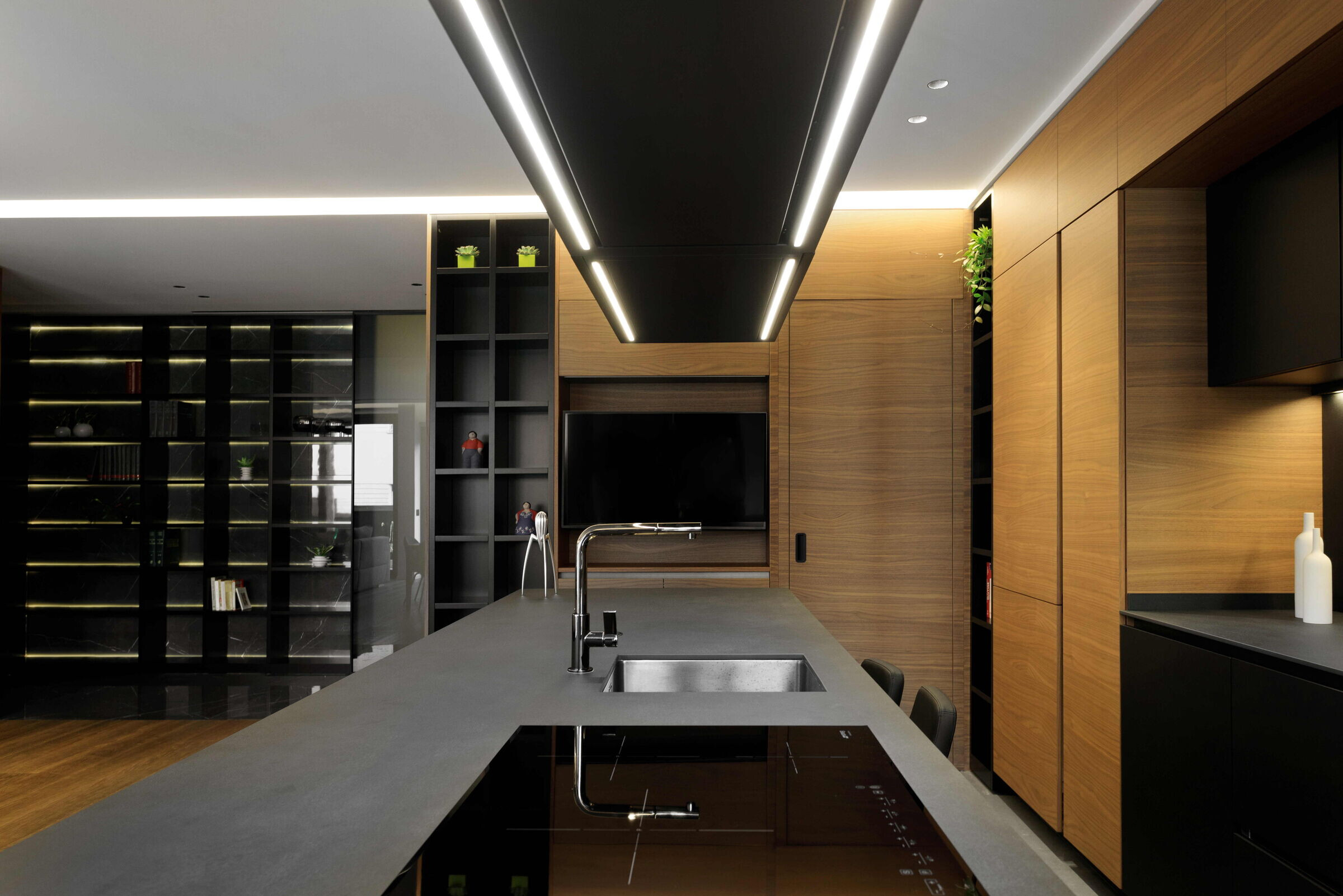 As the backdrop of the whole area there's the outdoor terrace entirely designed by the architects and conceived as a "private oasis" in which the pots system on the ground hosts different succulents varieties, identifying it as an added value to the composition.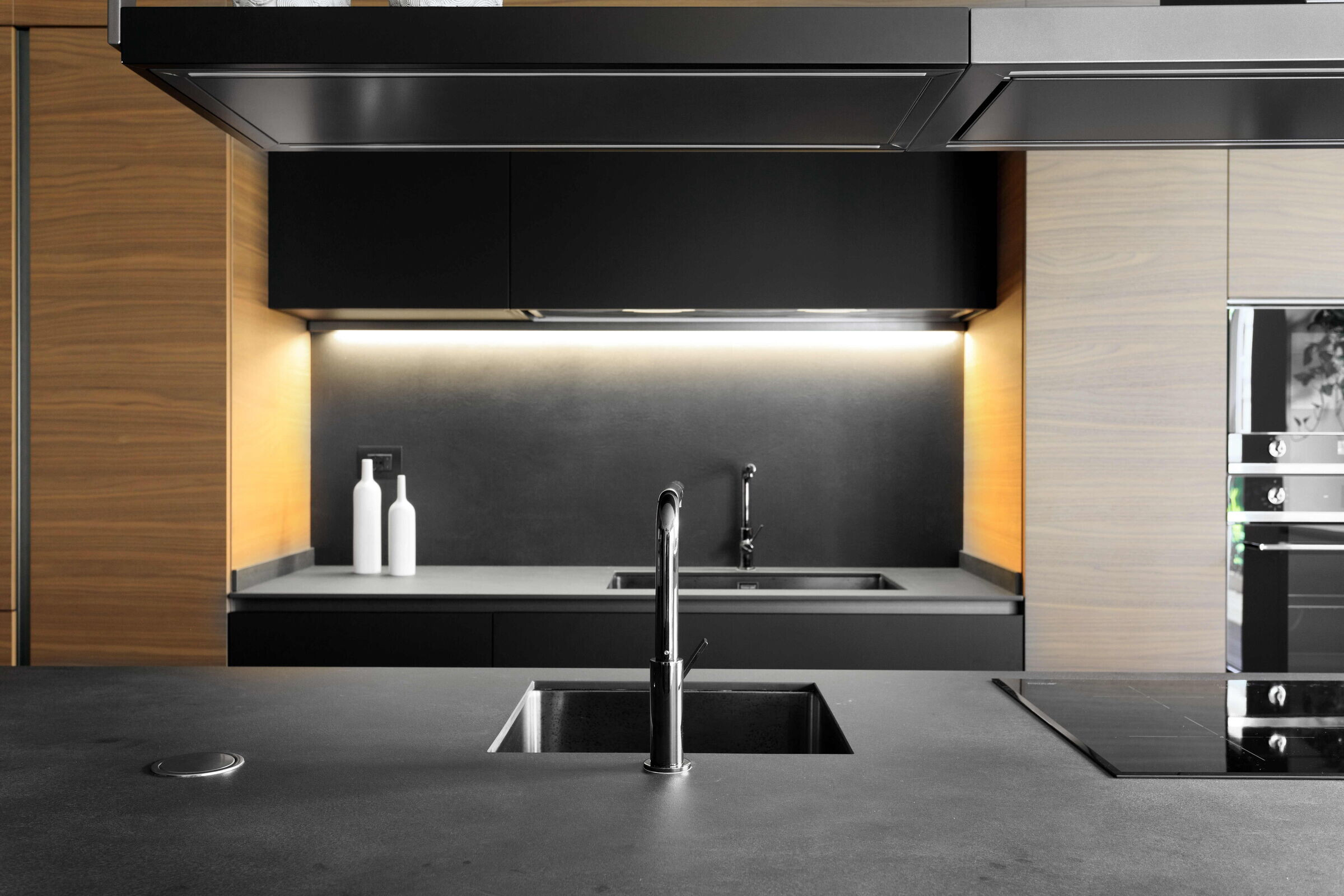 From the distributive hallway you can access the two bathrooms, the laundry room and the three bedrooms, conceived with a blend of geometric rigor and burst of color, giving the area a firm character and sobriety at the same time.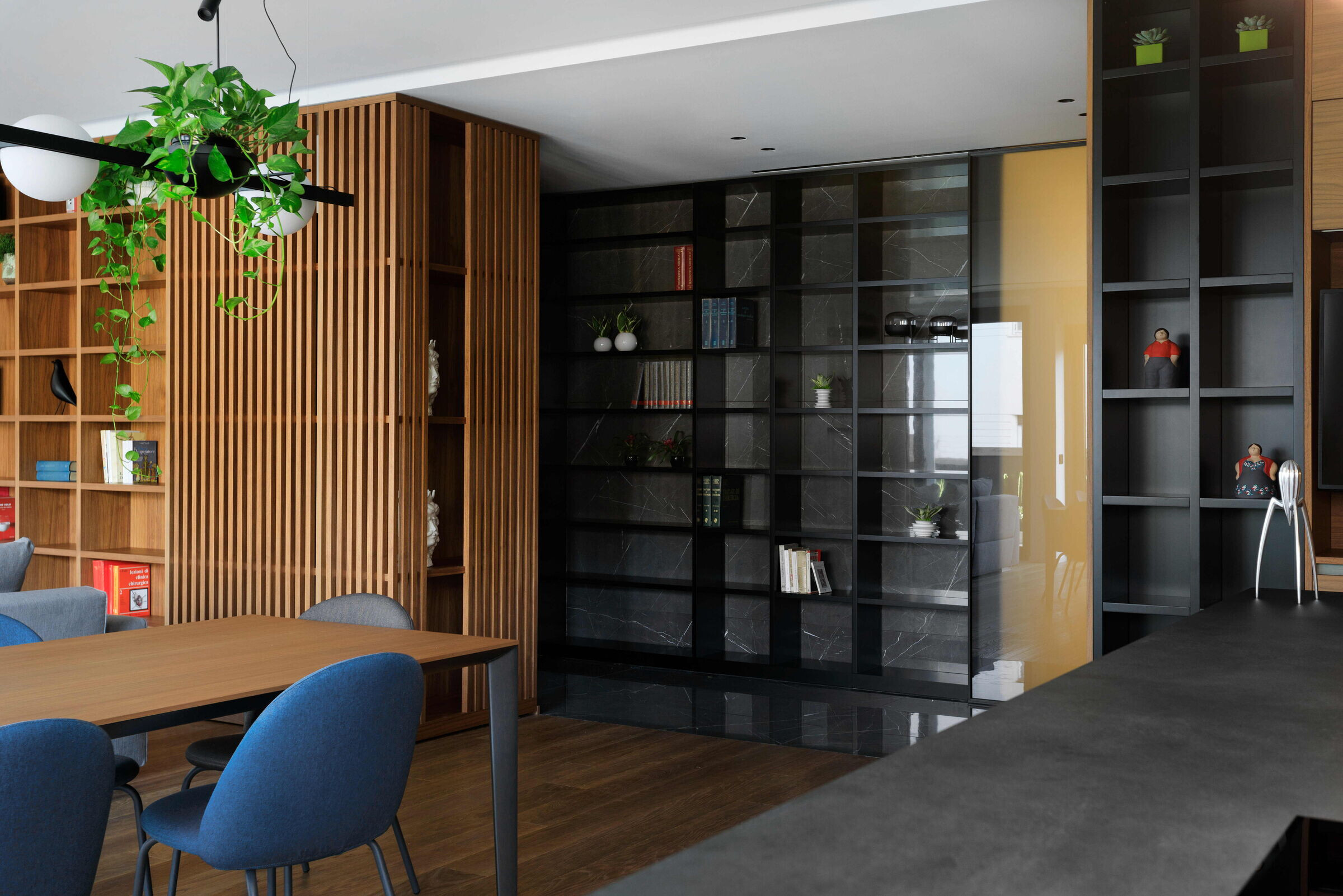 Materials with elegant finishes have been chosen to perfectly reflect customers' taste: the whole house is paved with oakwood parquetry with the exception of the entrance area paved with a marble effect "Grey Sone" flooring in slabs that reaches the front wall vertically, while a resin effect stoneware flooring it's been used for the kitchen area and bathrooms.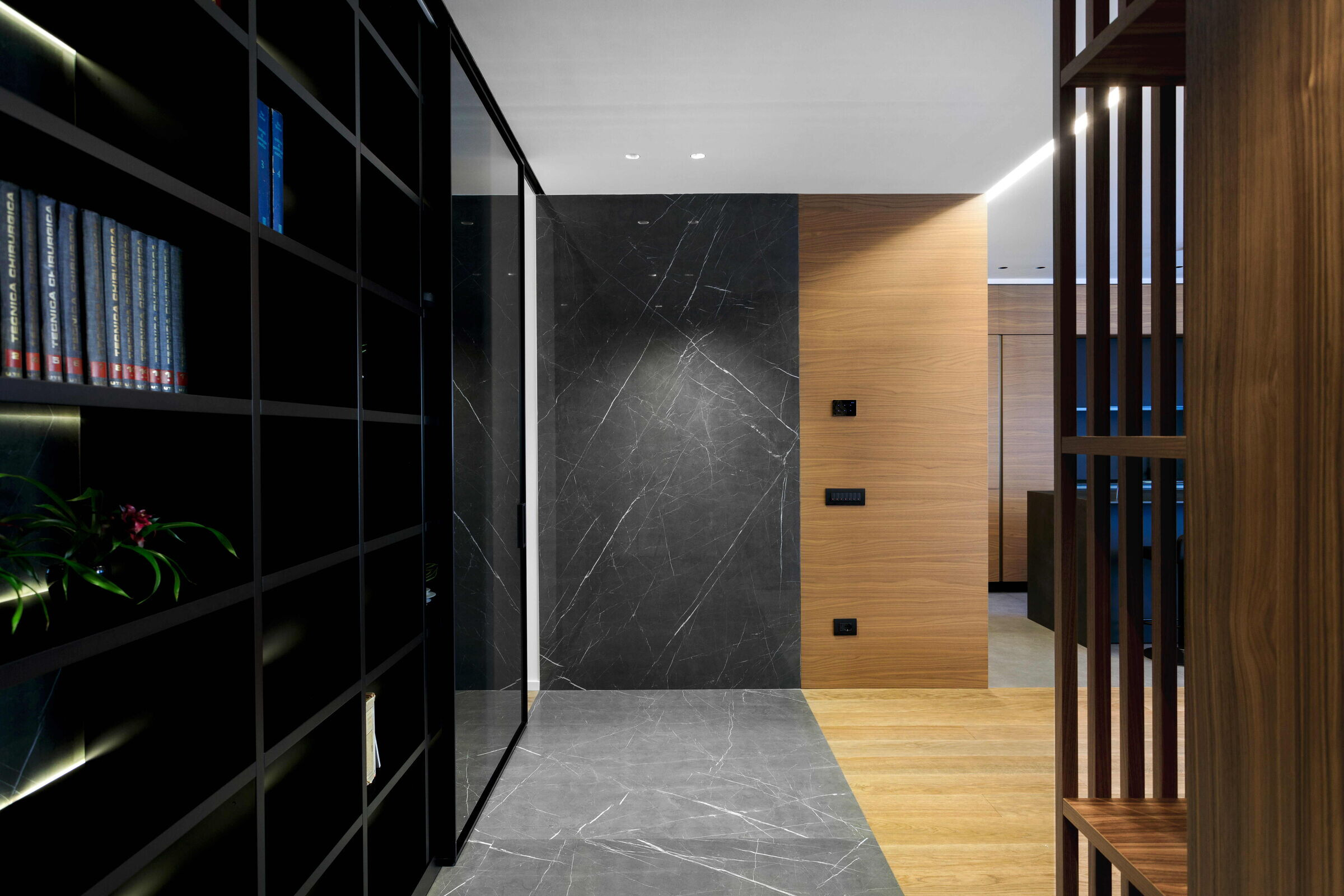 Latters are distinguished by the placement of large stoneware slabs with floral and natural motifs. The whole plant engineering has been designed and realized with the aim of being invisible and don't affect the cleanliness of lines and geometries of the furniture.