This project is a renovation and addition to a house designed by Kaneji Domoto, a disciple of Frank Lloyd Wright who was both an architect and landscape architect.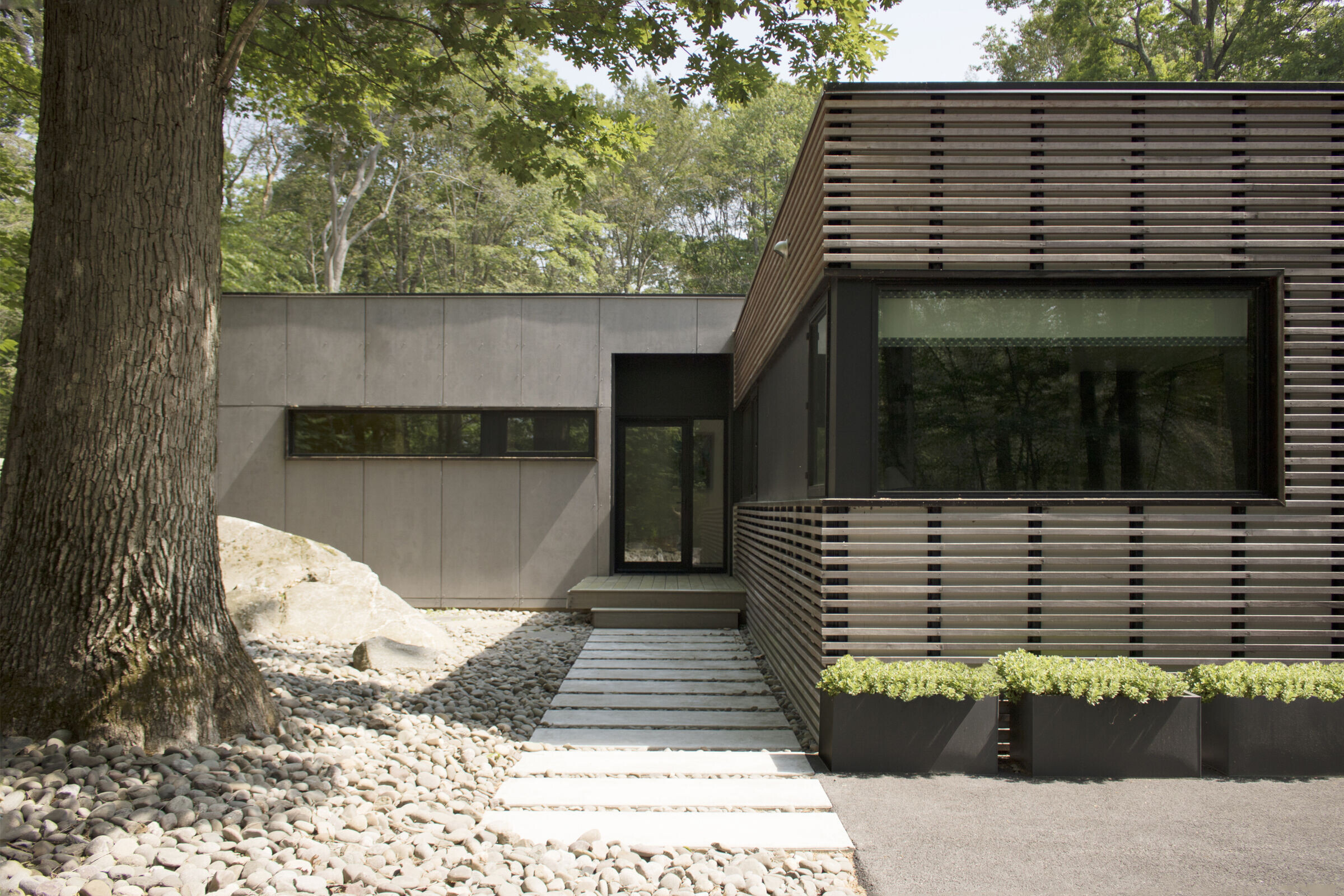 The challenge was to respect, and enhance when possible, the rather unique, sometimes quirky, existing details and Domoto's sensitive attitude toward the landscape.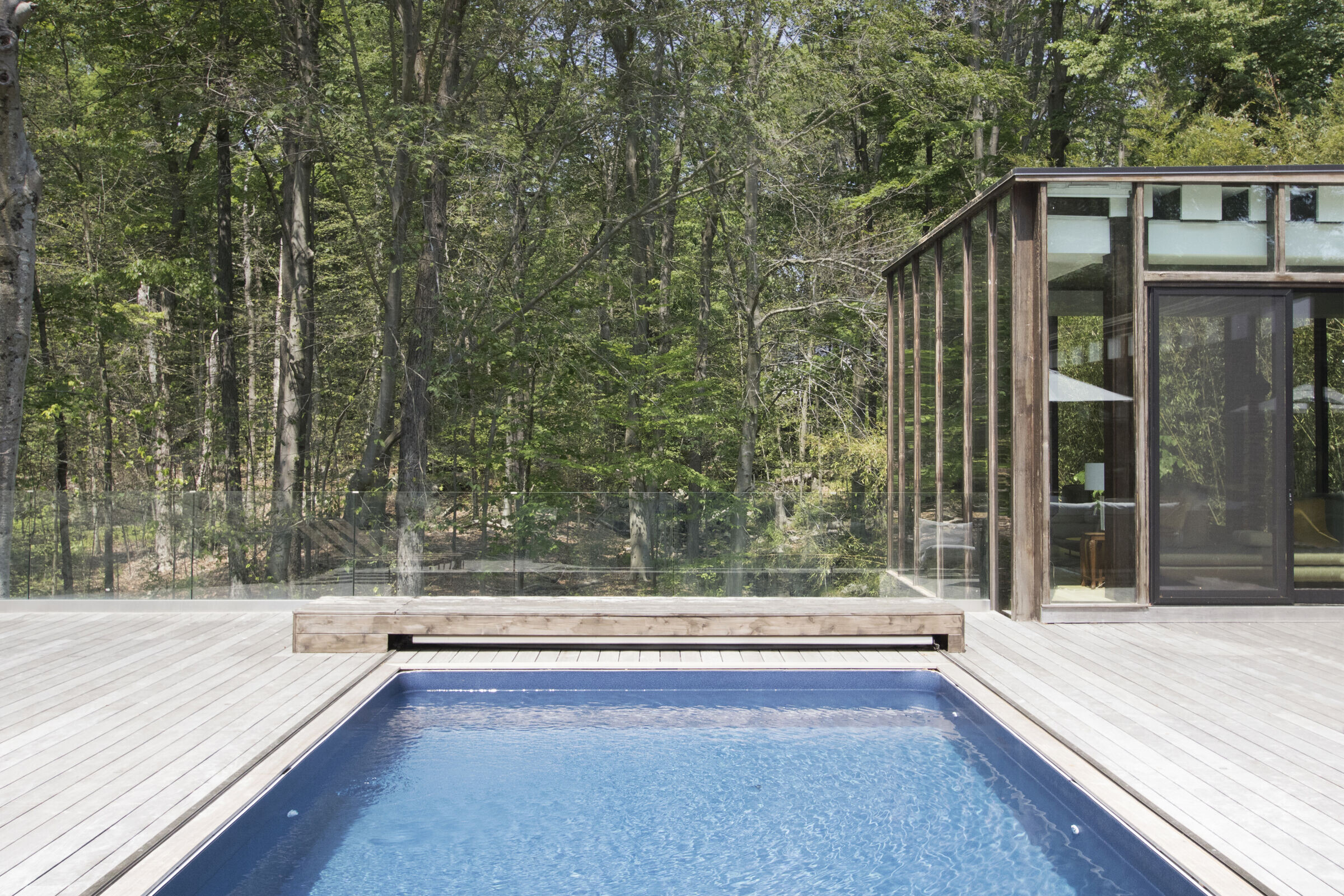 The existing house felt woven in with its surroundings, cantilevering over a small stream and surrounded by green. At the same time, major upgrades and repairs were required to make the house functional, safe, and more energy efficient as a primary residence for a young family of four.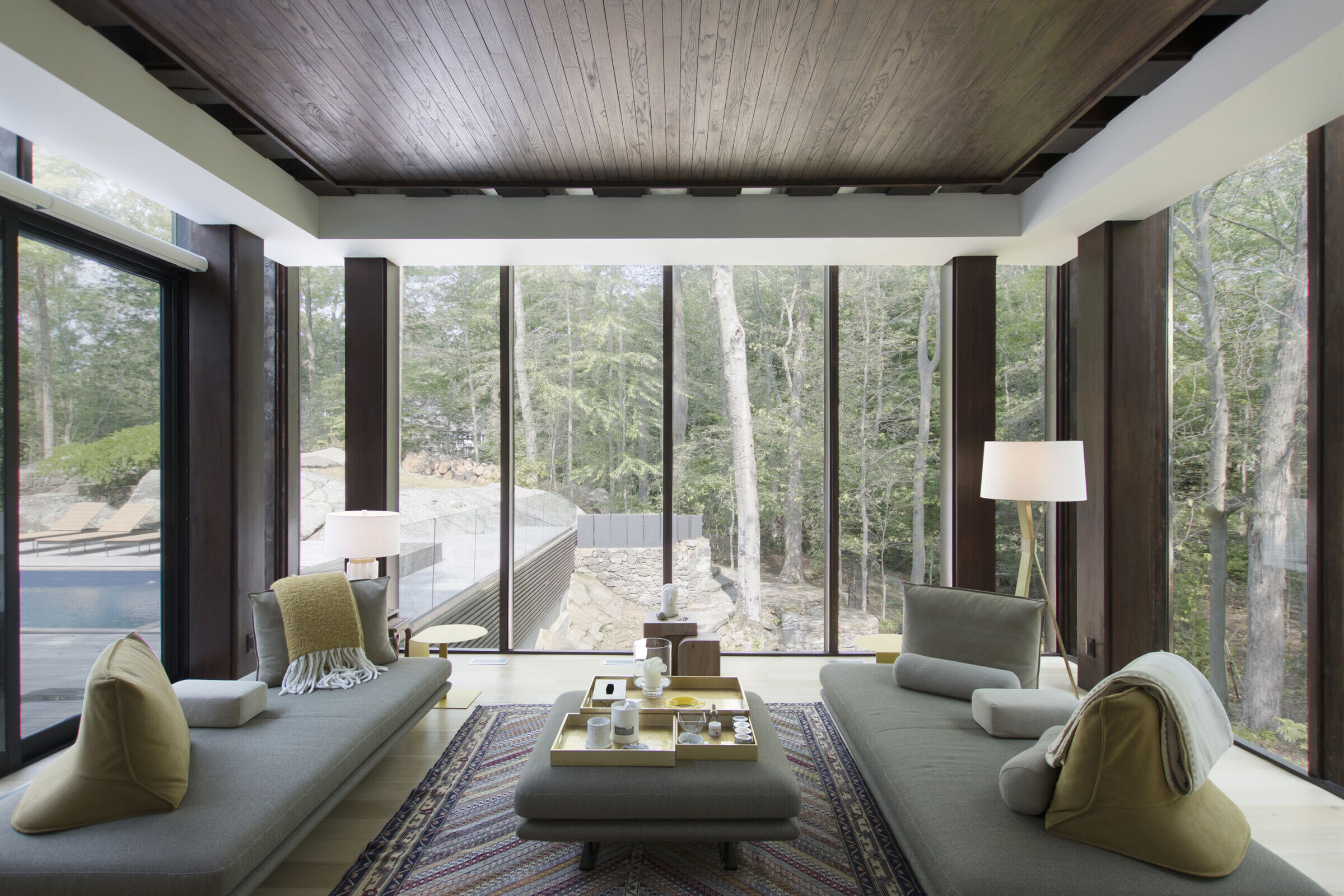 A new carport replaces the existing garage and serves to reorient the entry to a new entry hall with lots of built-in cabinetry for storage. Where the existing garage and a small ramshackle pool house were removed, two guest suites were added, separated from the living space and other bedrooms by the entry for added privacy.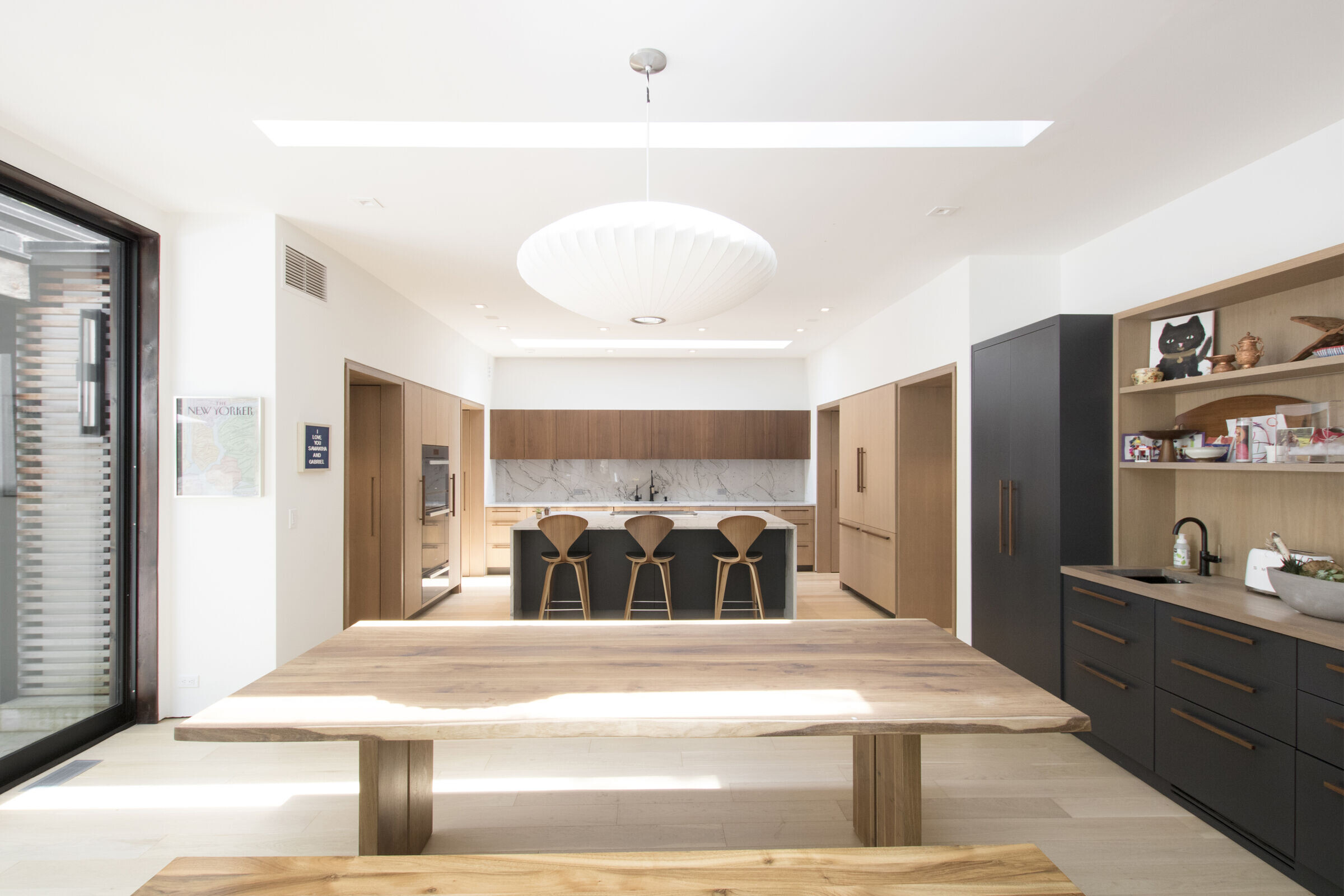 The entry leads to a new, open kitchen / dining / living space with full height sliding doors to the new pool deck along one side. White oak built-in cabinetry lines the opposite wall, providing ever more storage.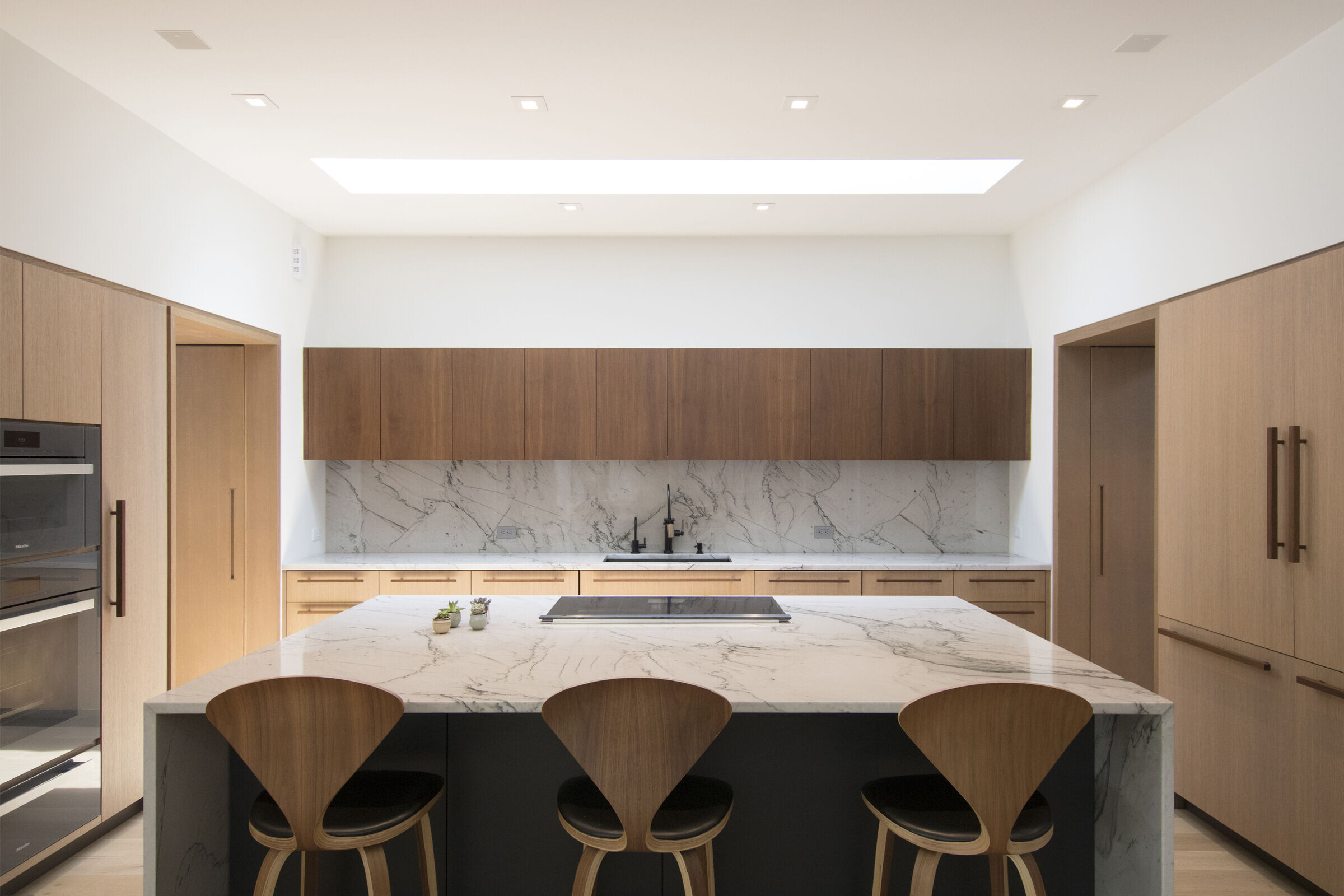 Large skylights existed throughout the house and brought lots of natural daylight, even while the house is nestled in lush vegetation. New skylights were added over the entry, kitchen, and living/dining spaces in keeping with the existing.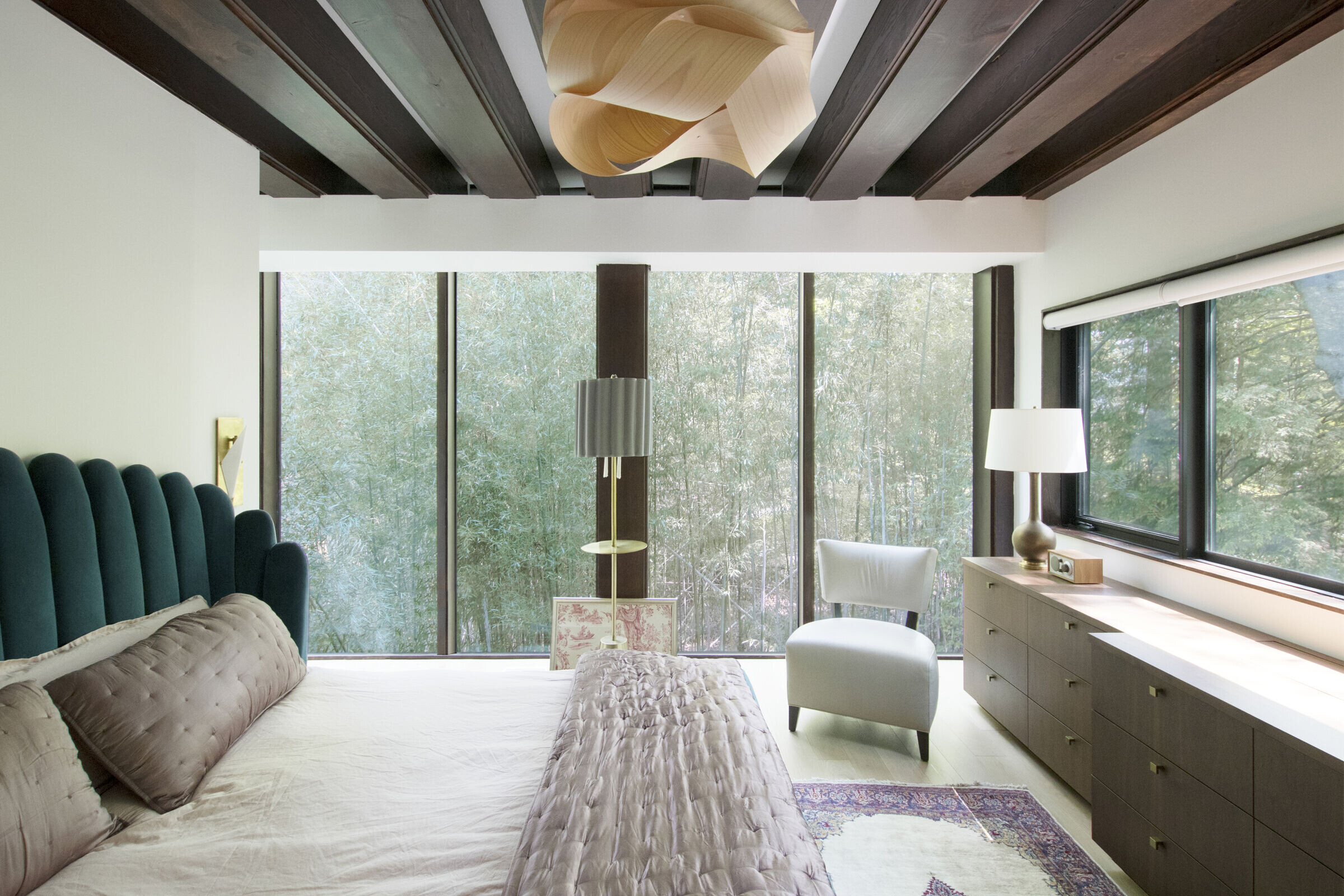 At the rear of the site, the existing living room, now a lounge, and the master suite are wrapped in full height glass overlooking the stream and a dense thicket of bamboo. While preserving the details that made these spaces special, there was not a cost-efficient, sensible way to expand the footprint of the existing master suite.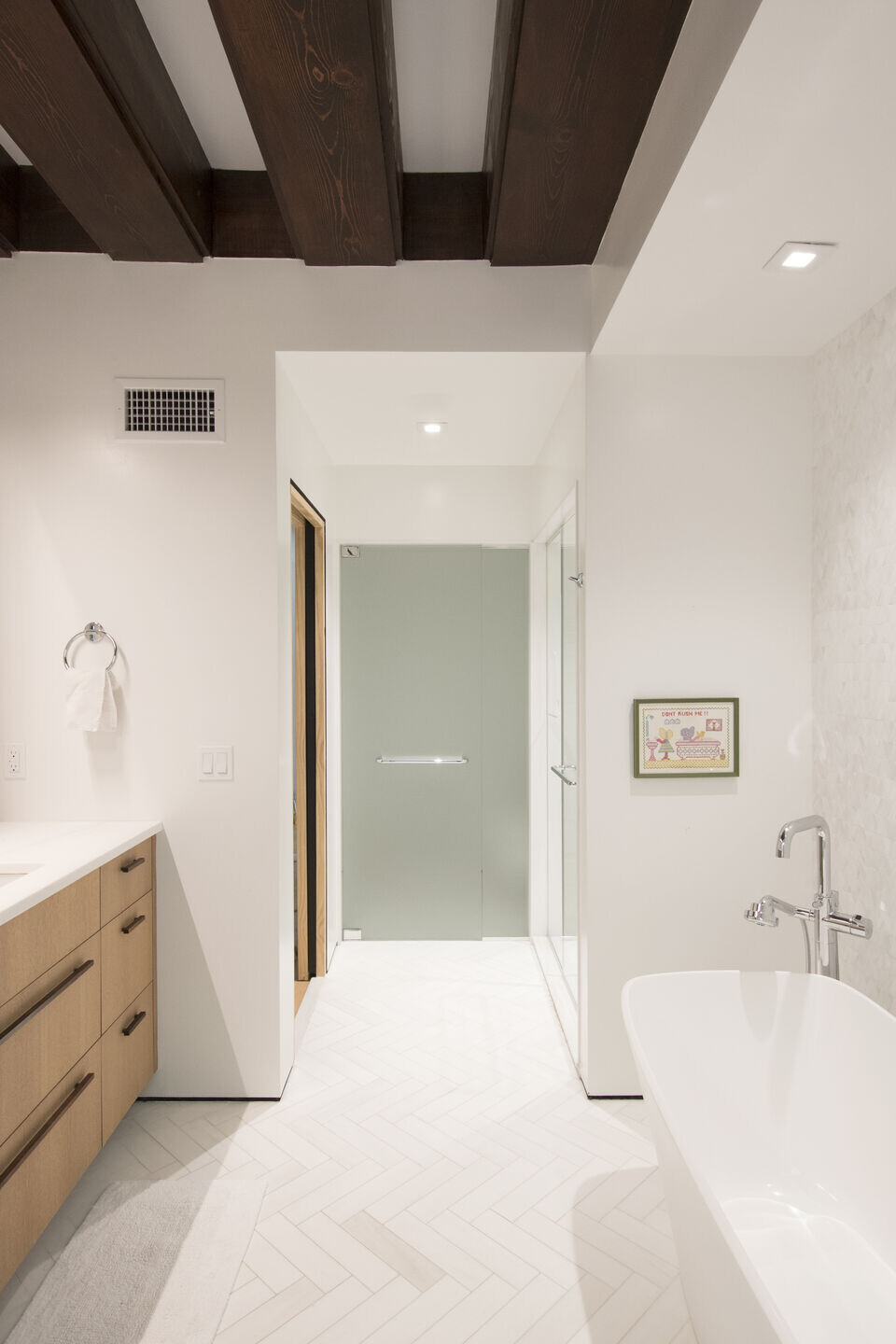 So, the master bath was planned with great precision to be as compact as possible while still feeling open. In the lounge, an existing fireplace with a unique circular surround was retained. And though the existing cabinetry was not salvageable, the existing cabinet pulls were saved for use on the new built-ins as a nod to the original. The owner introduced her own style with some colorful wallpaper in a few, sometimes surprising, locations throughout the house.