The goal of Folio Design was to develop a new concept for GBI, a well-known engineering company. We were tasked with designing a statement, a way for users to initiate collaboration. This new office call the ''Hub GBI'' had several goals to achieve through the process such as creating a sustainable space that is focused on wellbeing, collaboration, and a strong identity. Since nowadays everyone can work from home, we needed to improve the user's experience in their work environment. The space needed to be attractive and provide specific item we cannot find at home.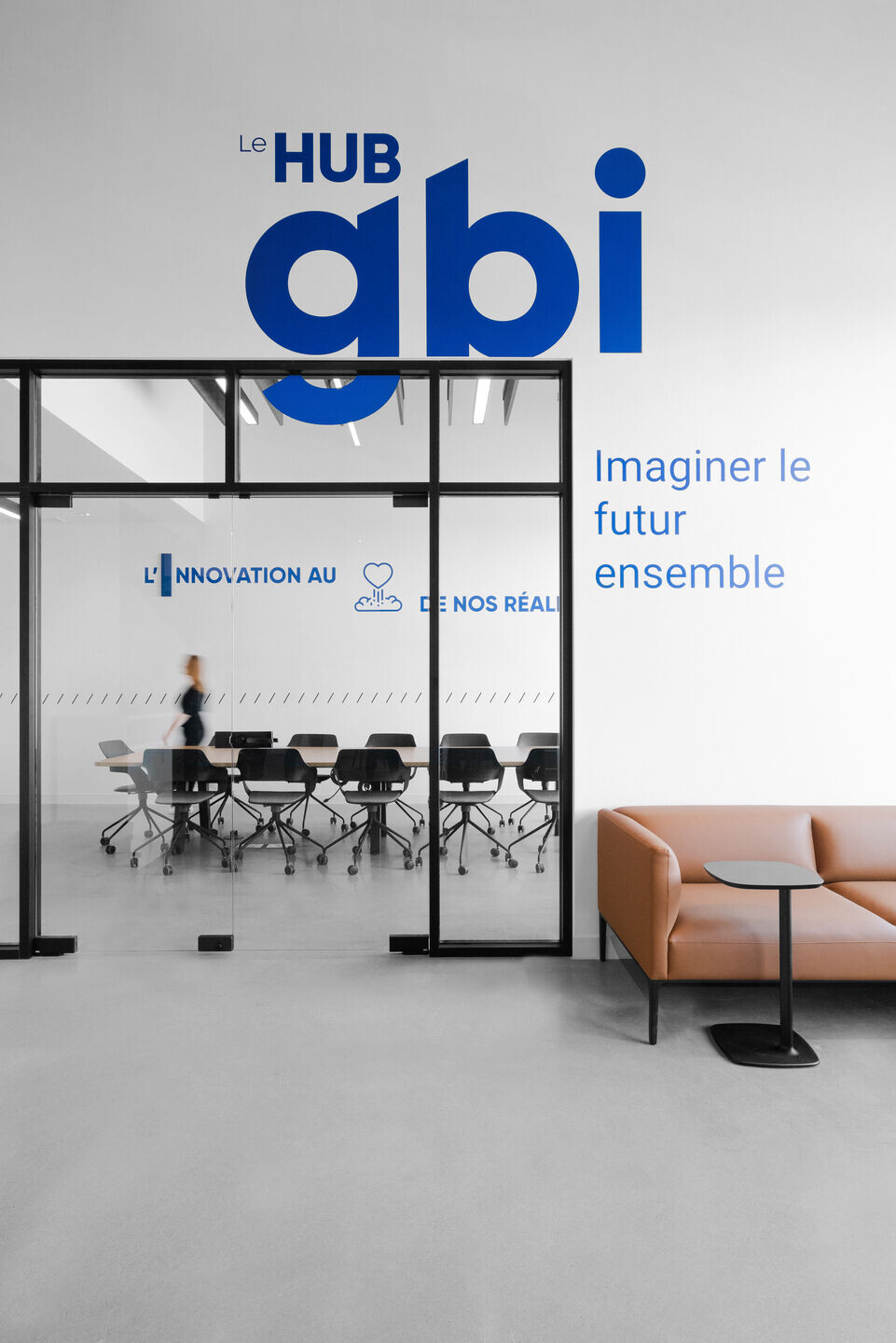 One peculiar aspect of the project is the reconversion of an old store into an office. As the hub is in a shopping center, the users will have access to a wide range of services. It also ensures that they are close to the community and focus a good quality of life. Our team really developed the project around the user and their comfort. An important goal was to achieve a high level of LEED and WELL certifications. All workstation and office have access to natural light and a view to the exterior. A skylight has been hanging as a masterpiece of the design, to access natural light in the middle of the space, which is 32 000 square feet. We created a concept around the corporate brand that was already strong and recognizable. The space is now a continuity of the visual image of GBI's global branding.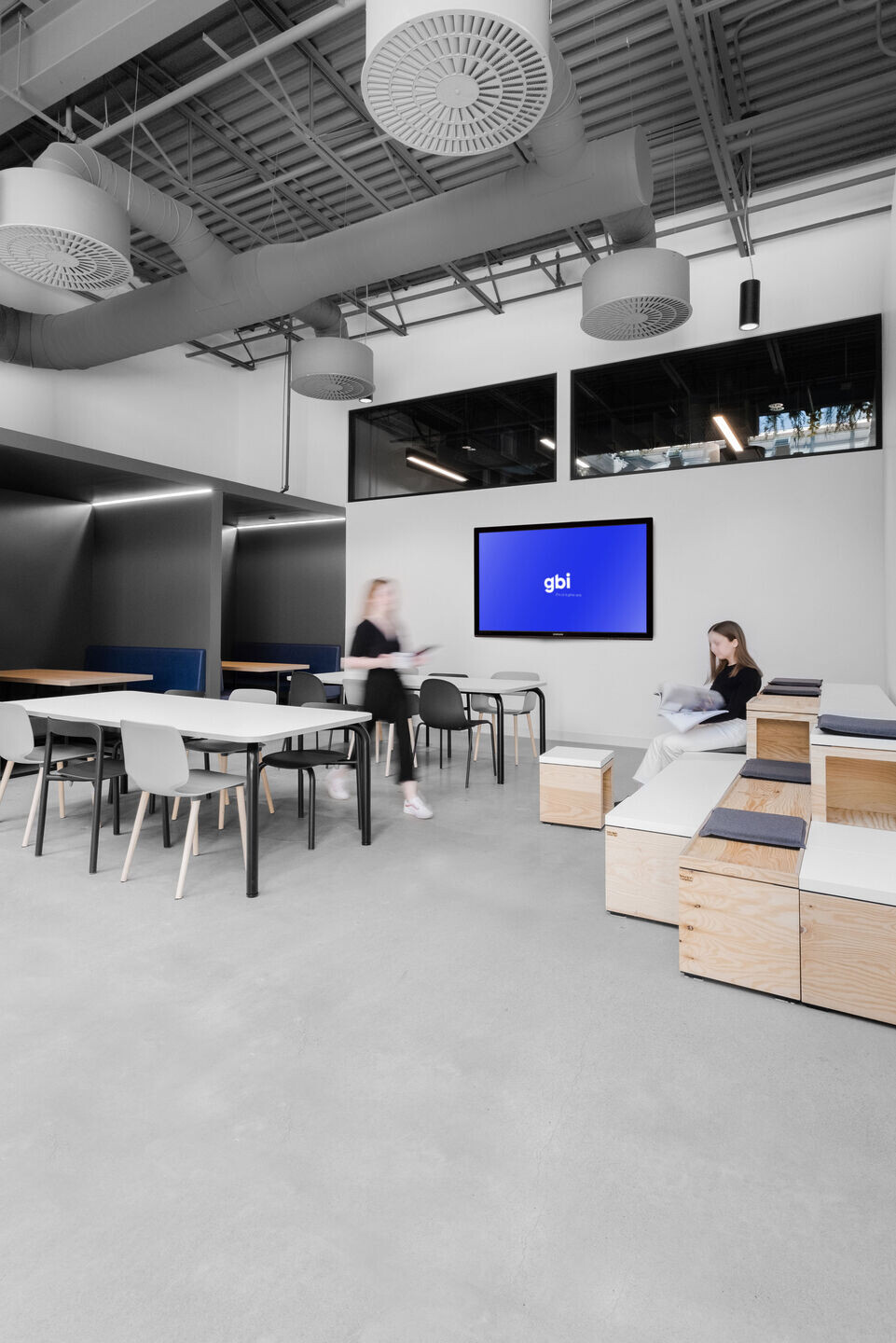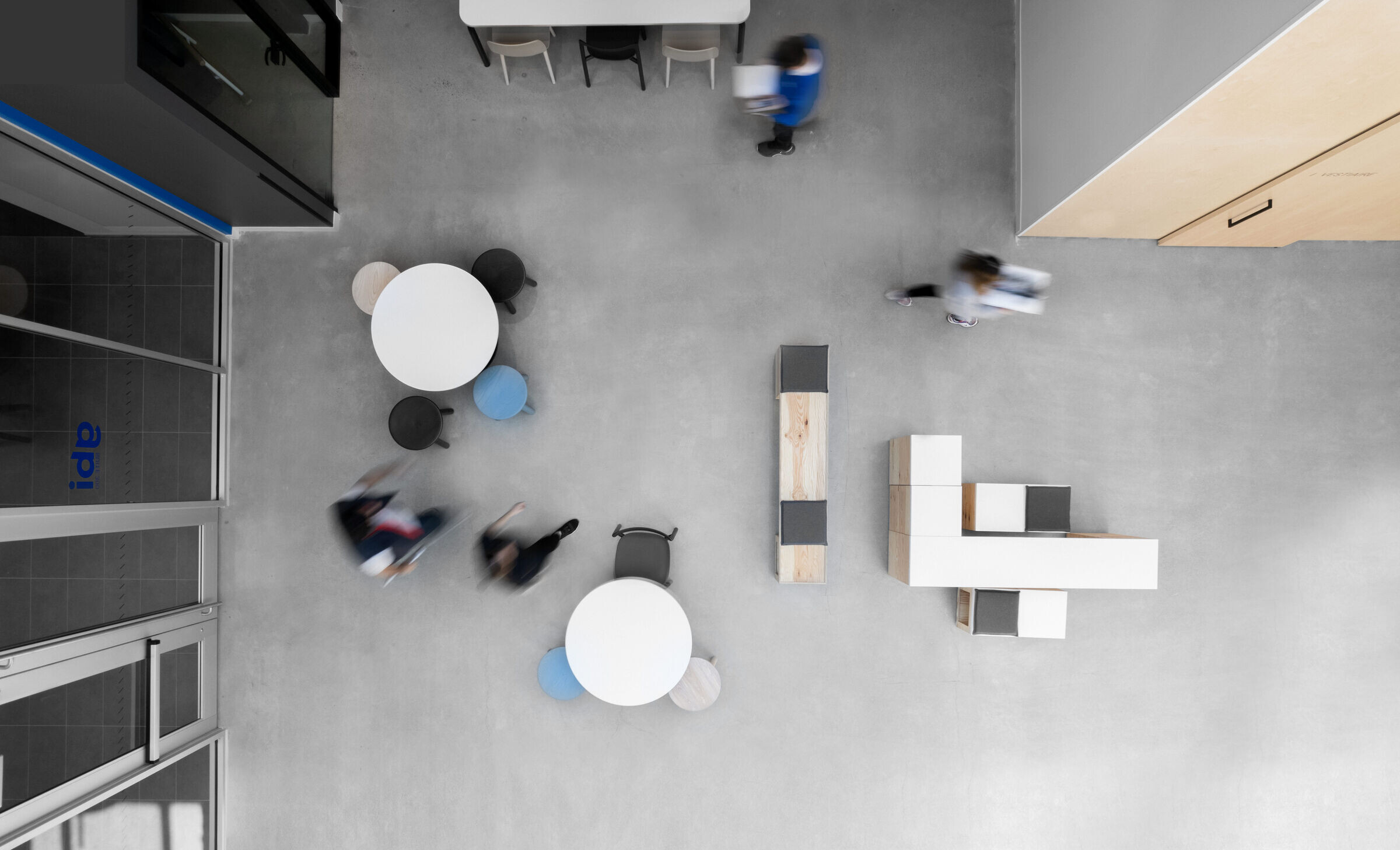 The design was a declination of an earth color scheme mixed with an industrial look and feel. The carpet provides a warm accent and a cozy vibe to all the lounge as well as in the conference room. Because the space has high ceiling, we created structure covered with plywood panel. As boxes with different shape in the space. All furniture also has an important role in the result of this design. Every piece has been precisely selected to improve the concept and are mostly Canadian to achieve LEED certification. Since acoustic was an important matter in the whole process, we designed several types of lounges and phone booth. They also all include a carpet to get better acoustic.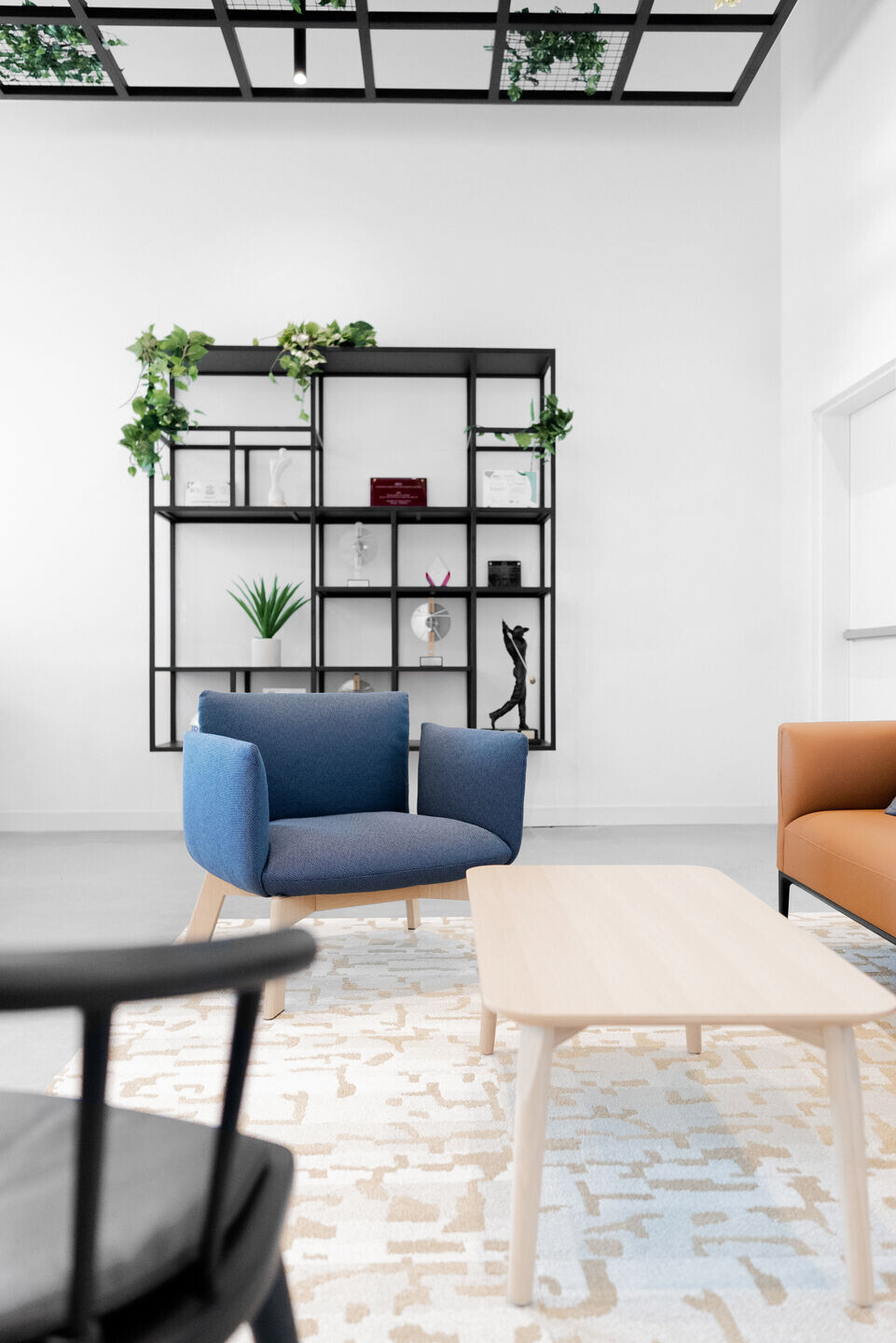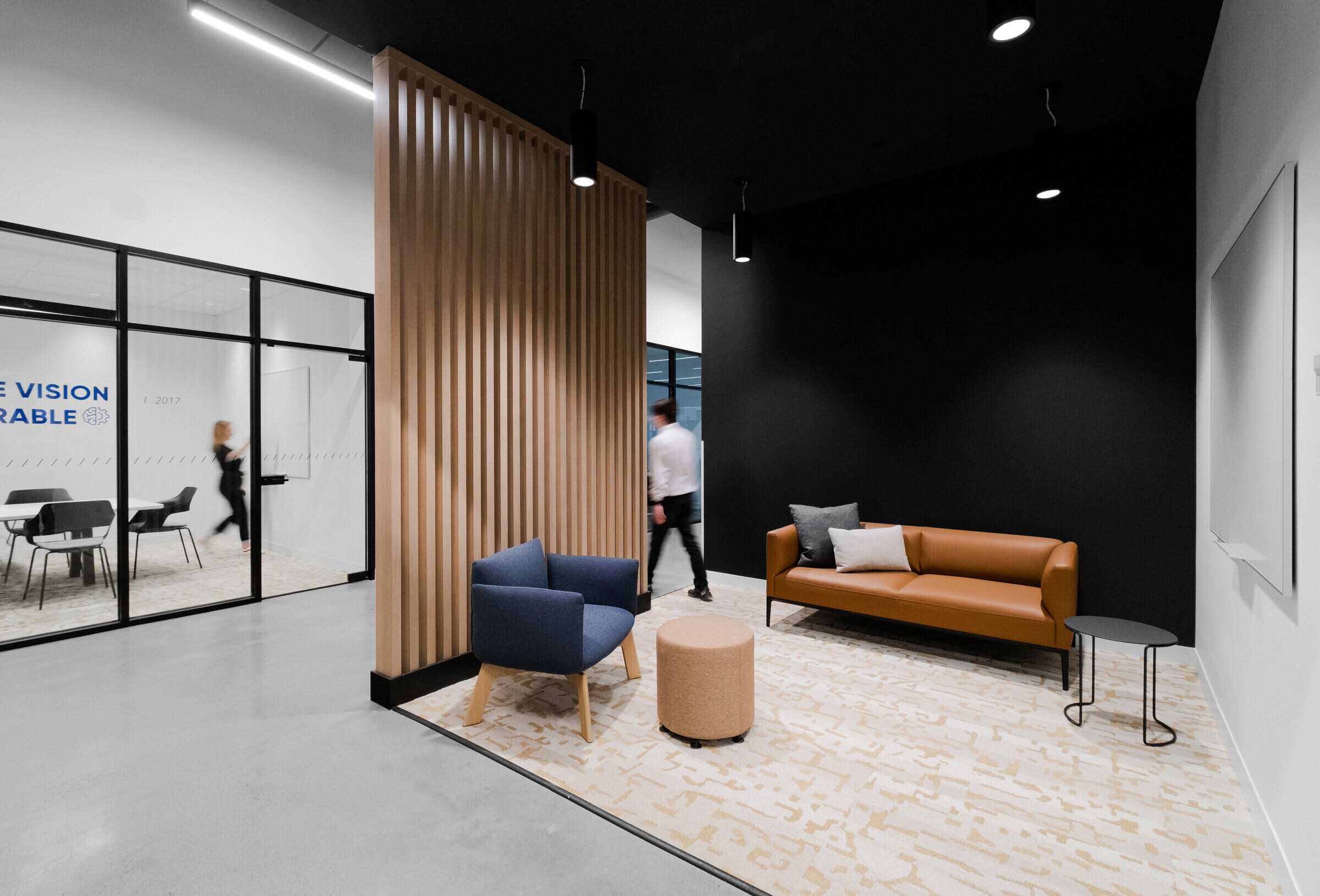 Team:
Designers: Folio Design inc.
Client: GBI
Construction: QMD Construction
Photographer: Yanick Lesperance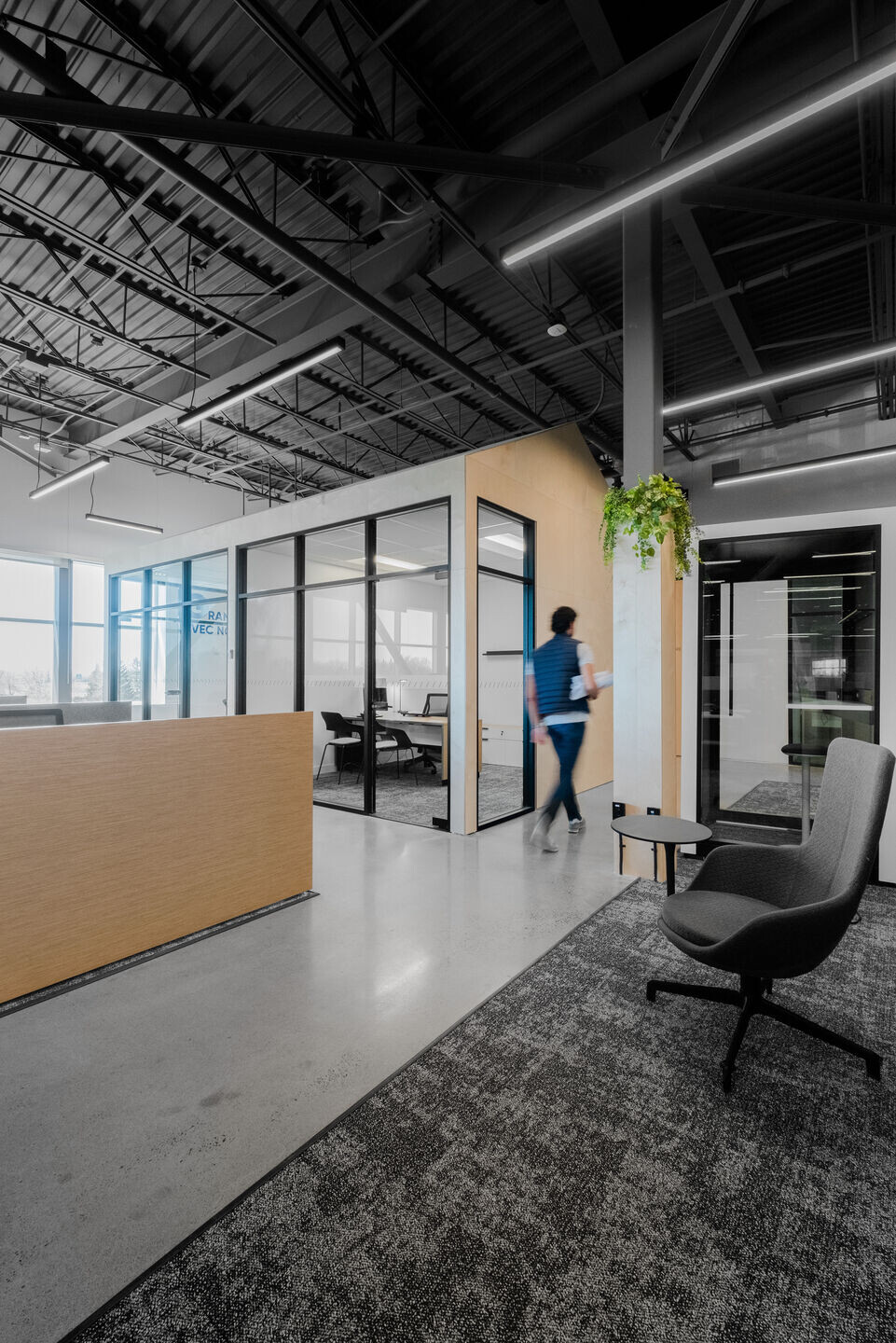 Materials used:
Flooring: Carpet, Dialogue, Shaw
Flooring: Carpet, Crafted surface, Patcraft
Ceramic tiles: Ceramic, Matte Atlantis / Color Match, Daltile
Glass and glass door: Planiverre
Branding: Vinyl and 3D acrylic, Décomurale
Interior furniture: Teknion, Allermuir, Senator, Tusch seating,
Millwork: RCM Architectural
Artist: Marc-Olivier Lamothe