Toride Second High School opened in 1925 (Taisho 14) as Ibaraki Prefecture Toride High Practical School for Girls. Later, it became coeducational and, in the summer of 1984 (Showa 59), it became known as the school that defeated PL Gakuen, despite possessing players like Kuwata and Kiyohara, to win the championship at Kōshien. It is a relatively small high school with four classes per grade level that consists of general education and home economics courses and in some ways, still holds remnants from its Girls High School days.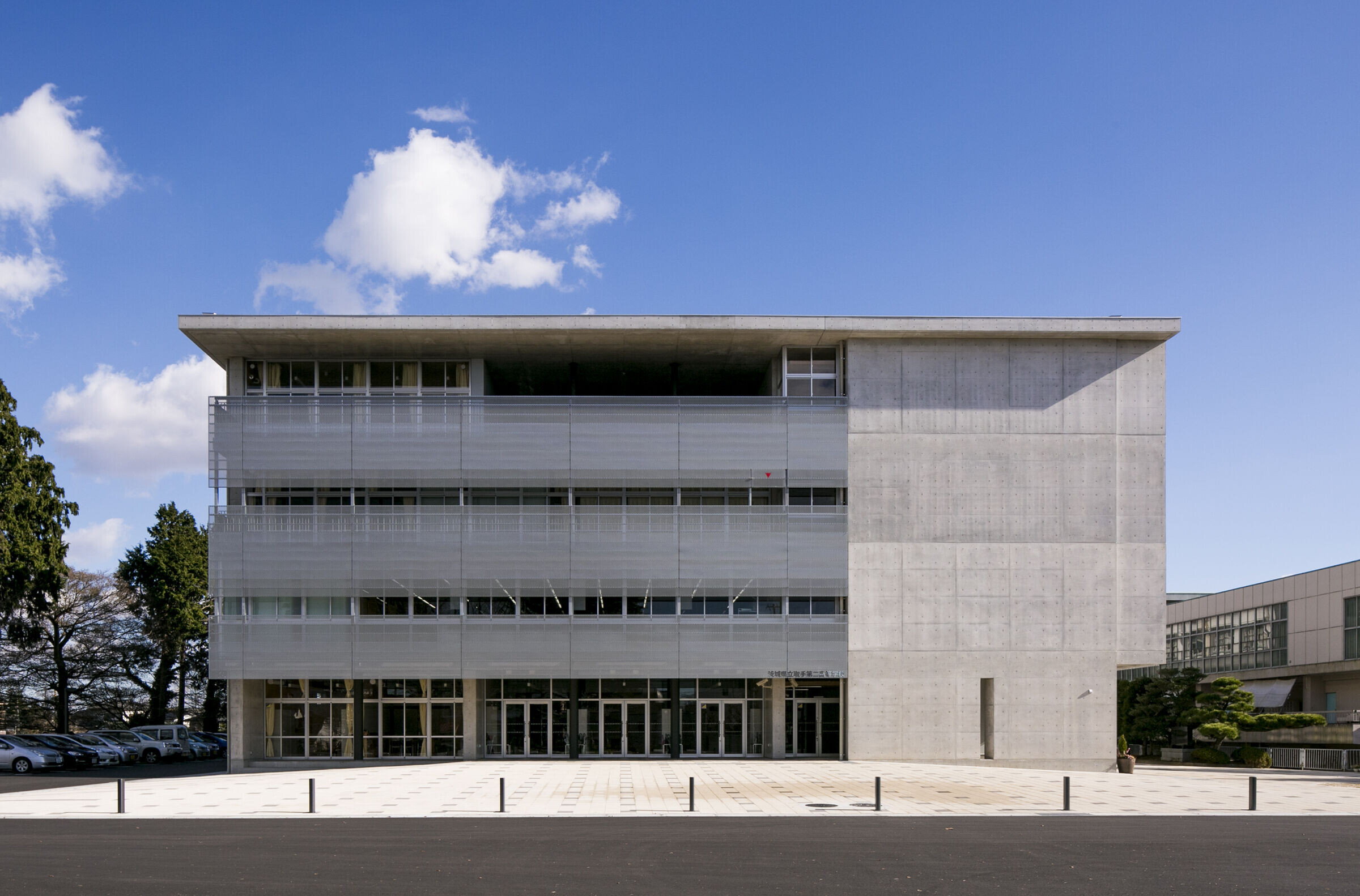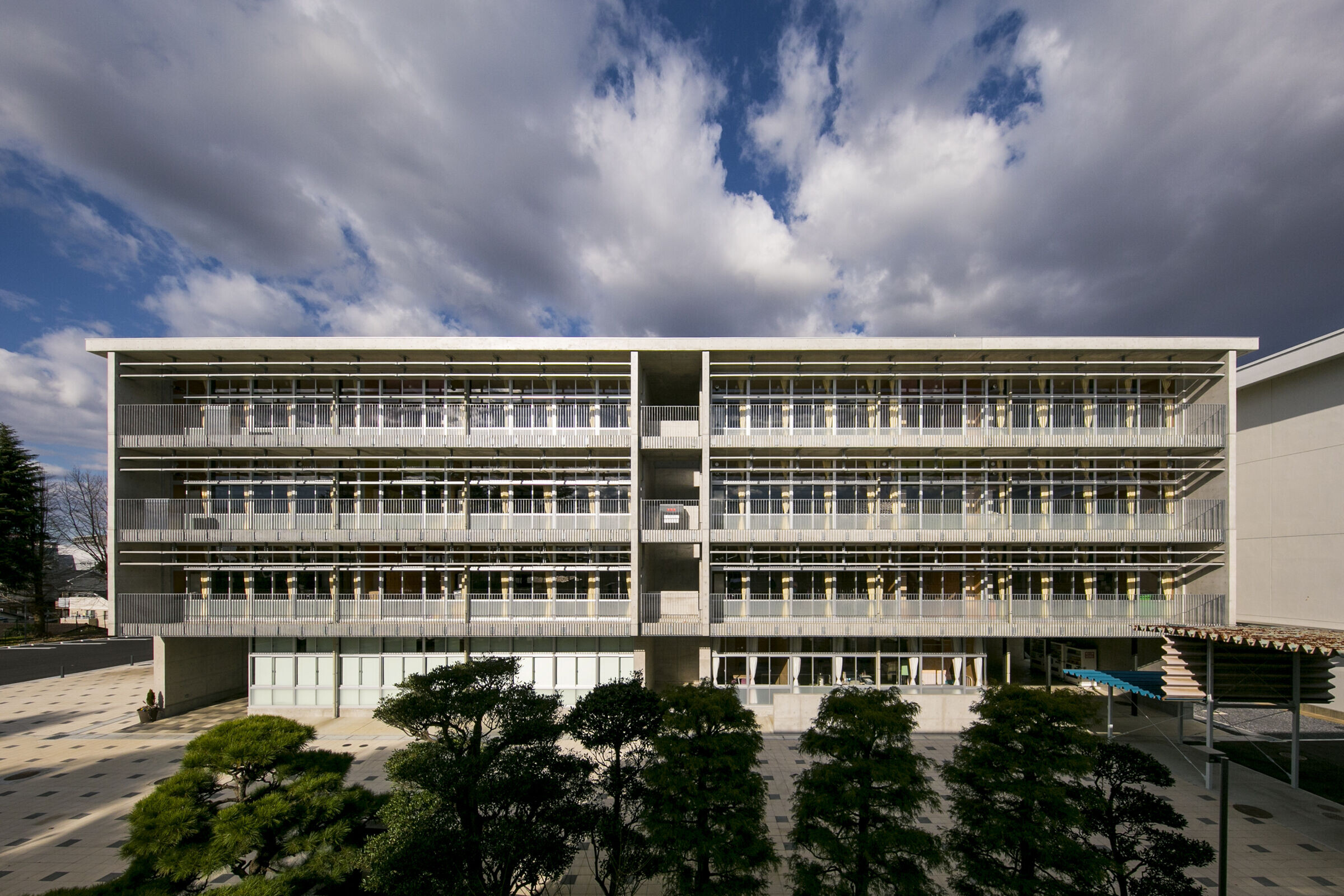 In order to ensure room for the reorganization of future facilities on the relatively small school grounds and allow all of the students to feel a sense of unity when they share the same space and time, we made the school a four-story building with a flat, rectangular shape so that it only made a small footprint.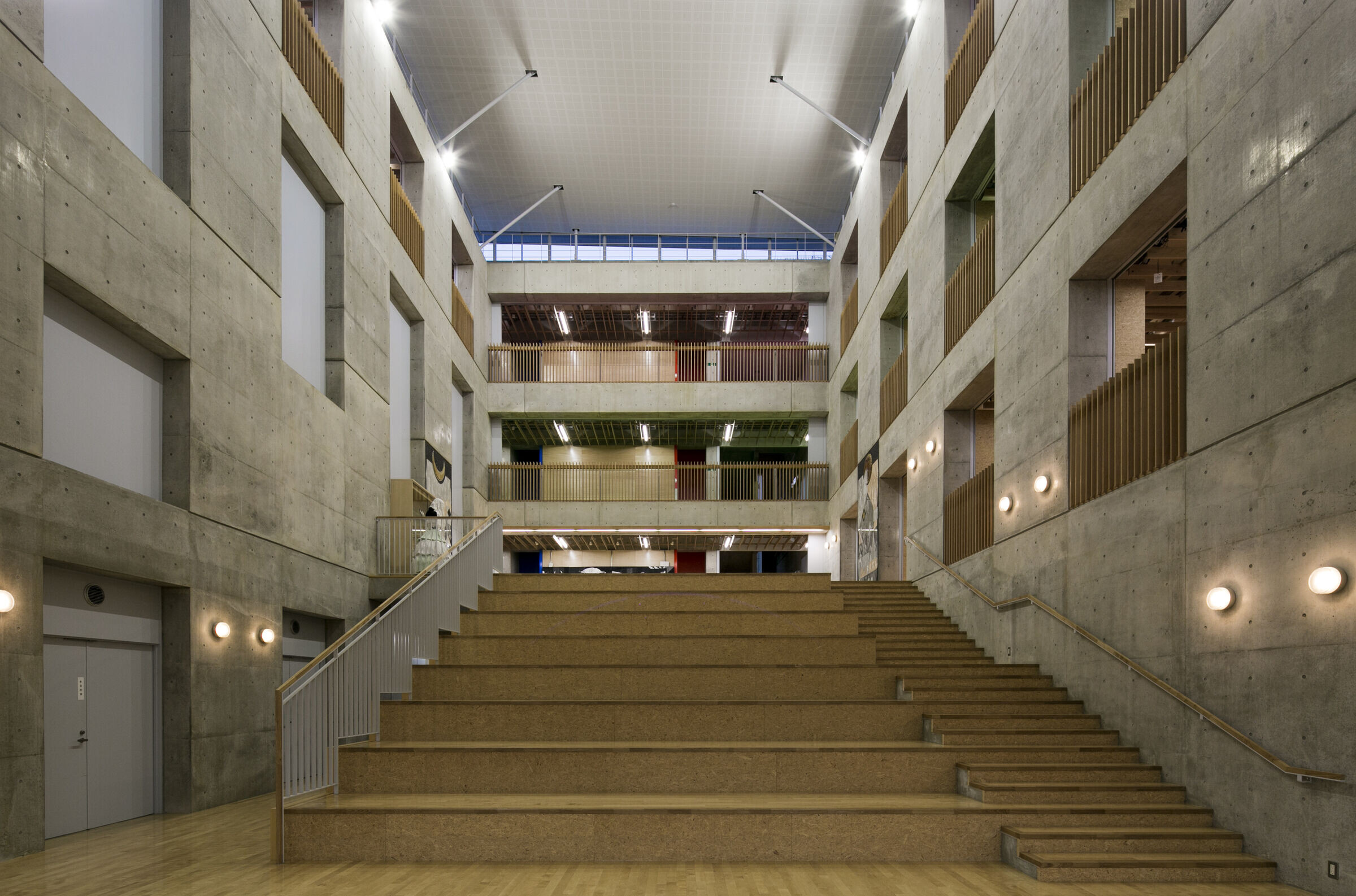 The center of the school building is a four-story atrium where a large staircase and student hall were built. Natural light comes in through the upper high side light. The large staircase that leads to the student hall of the central atrium is a place of relaxation for all of the students. Furthermore, the space is used for cultural festivals and class presentations and is a space that is dear to students' hearts as a symbol of Toride Second High School.