The concept that led us in planning the offices of 'Kardan' Real Estate and 'Elhar' Engineering stemmed from the interpretation of the relationships between the companies and between the companies and the field of construction in which they are engaged.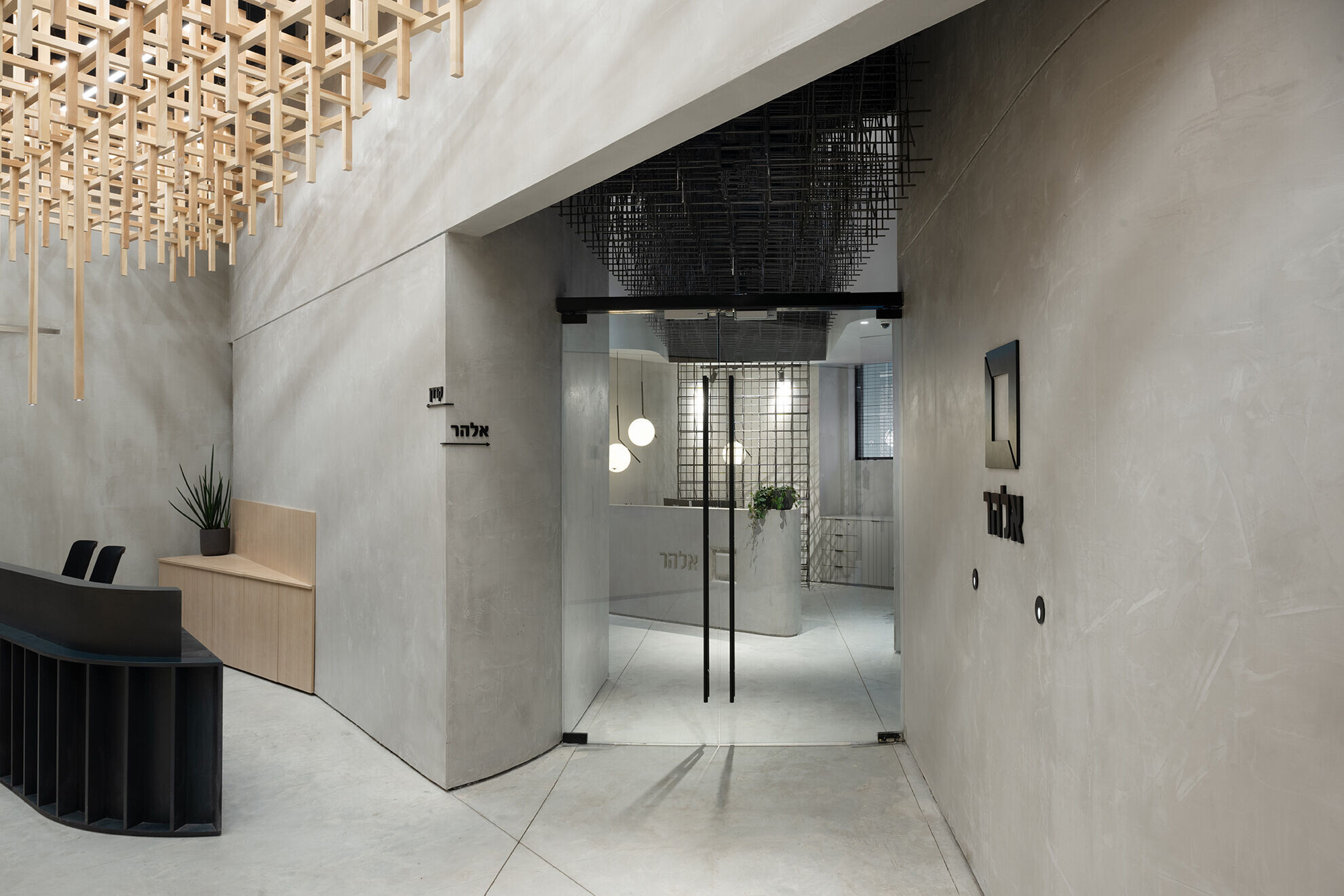 'Kardan', an entrepreneurial company is characterized by warm materials and combinations that convey luxury home feel, out of a desire to reflect resilience and accessibility yet a creative vision that is not afraid of structural complexity.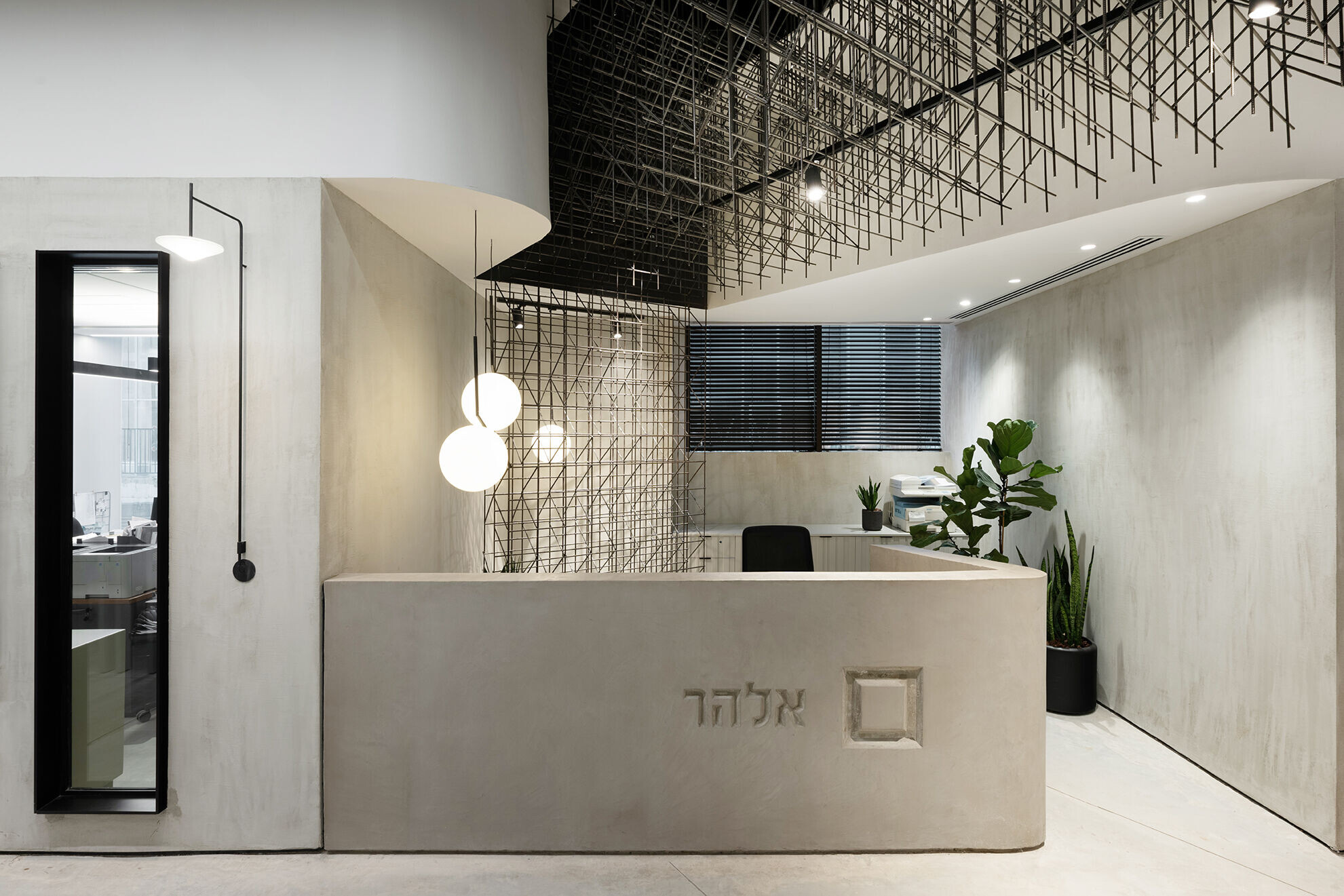 'Elhar' a construction company, a contractor, creates everything from the roughness of the concrete materials and raw iron to the fineness of the final finishing materials. A company that spends most of its time experiencing the skeletons of the building and embroidering skin step by step.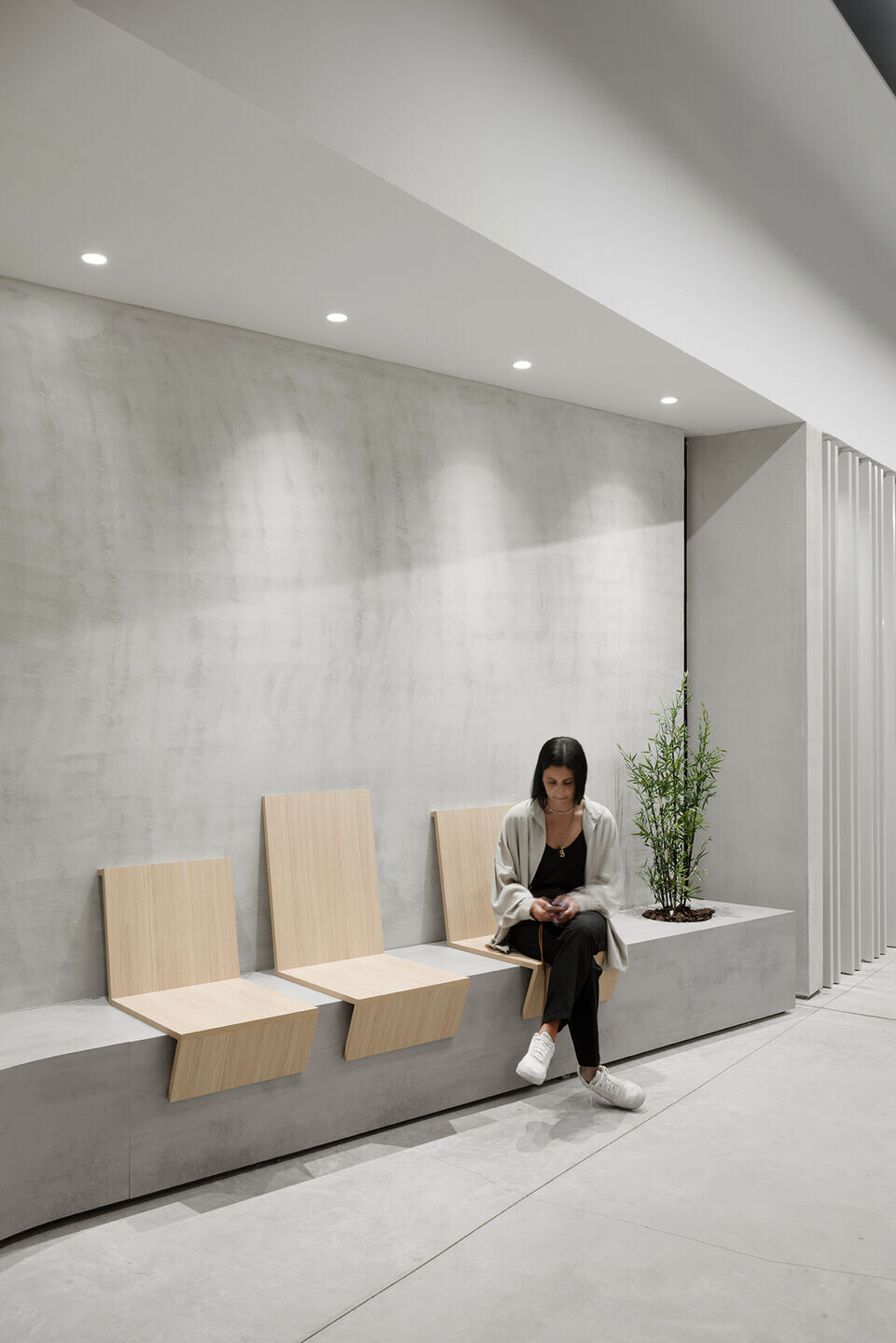 The entrance to the offices of the two companies was created as a funnel leading to one or the other, made of concrete from the worlds of construction and a system of wooden ribs in the ceiling that remind the grid on which the worlds of construction rest, the grid is made of wood flooded with light as part of the desire for refinement and a bridge between stiffness and softness, between initiative and construction, between reality and dream, between roughness and softness Two ends of one construction world.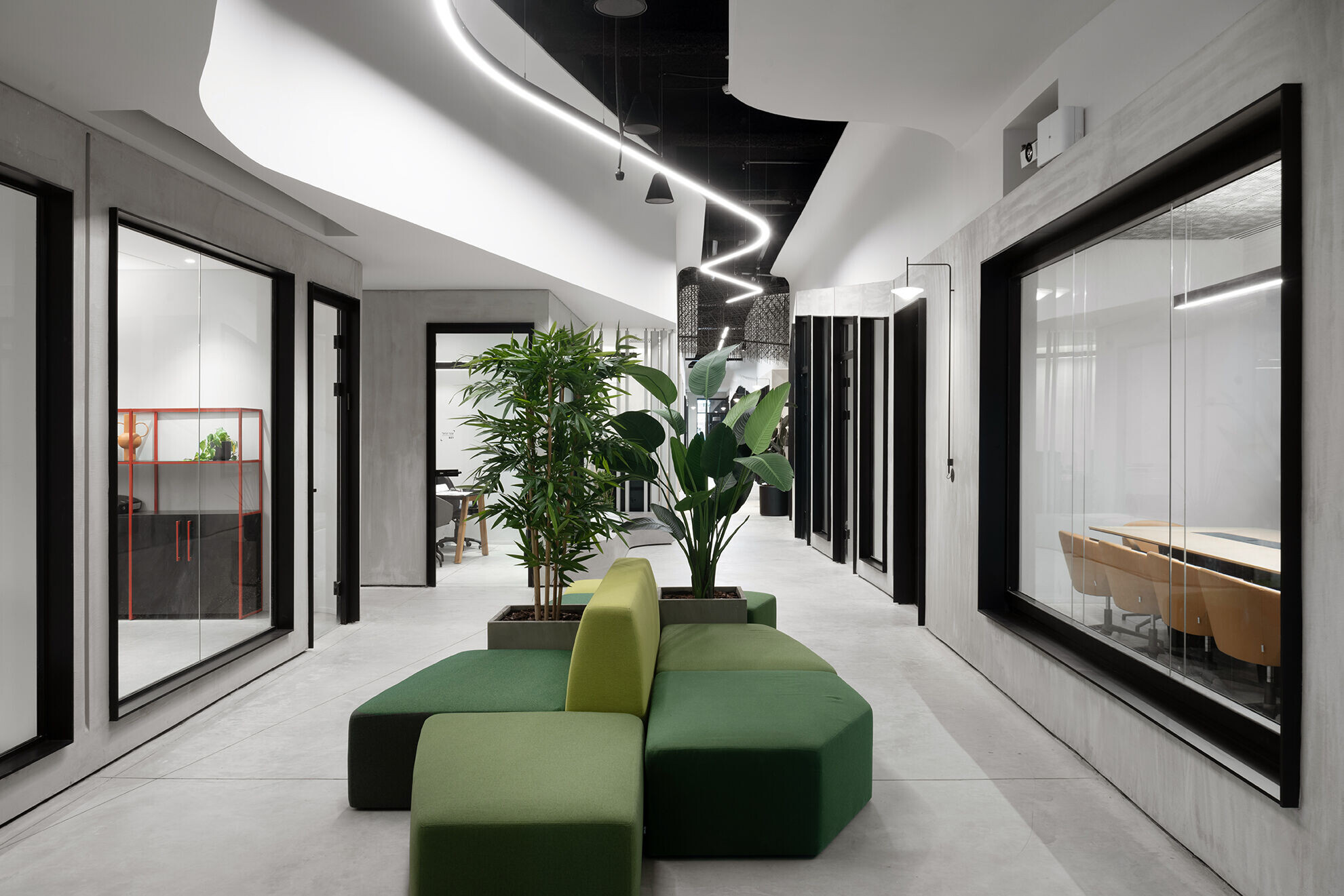 The concept of the entrance to the 'Elhar' offices, we based on experience from the construction process of any large building project in which the foundation is formed by a lattice of iron meshes that creates a magical and powerful volume of formwork that will be hidden behind endless amounts of concrete that form a huge raft on which everything is built.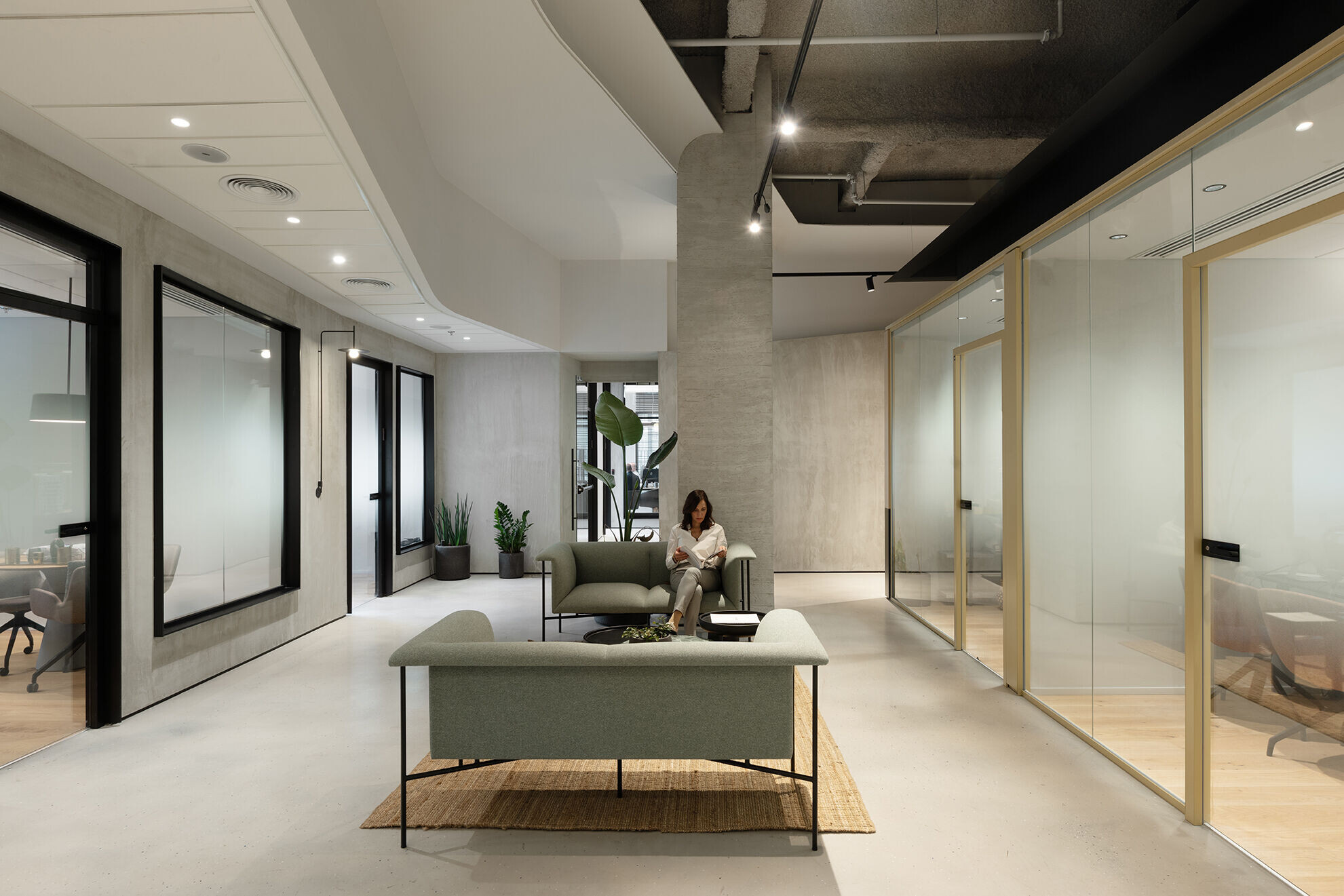 This is a special moment when you can feel the strength of the building even before its construction, a moment that disappears immediately after the first casting. We wanted to capture this exact moment and its aesthetic qualities by creating a raft of iron rod grid that floats above those coming to the office, revealing the power of the metal, right above our heads and crossing the ceiling of the bent polished aprons.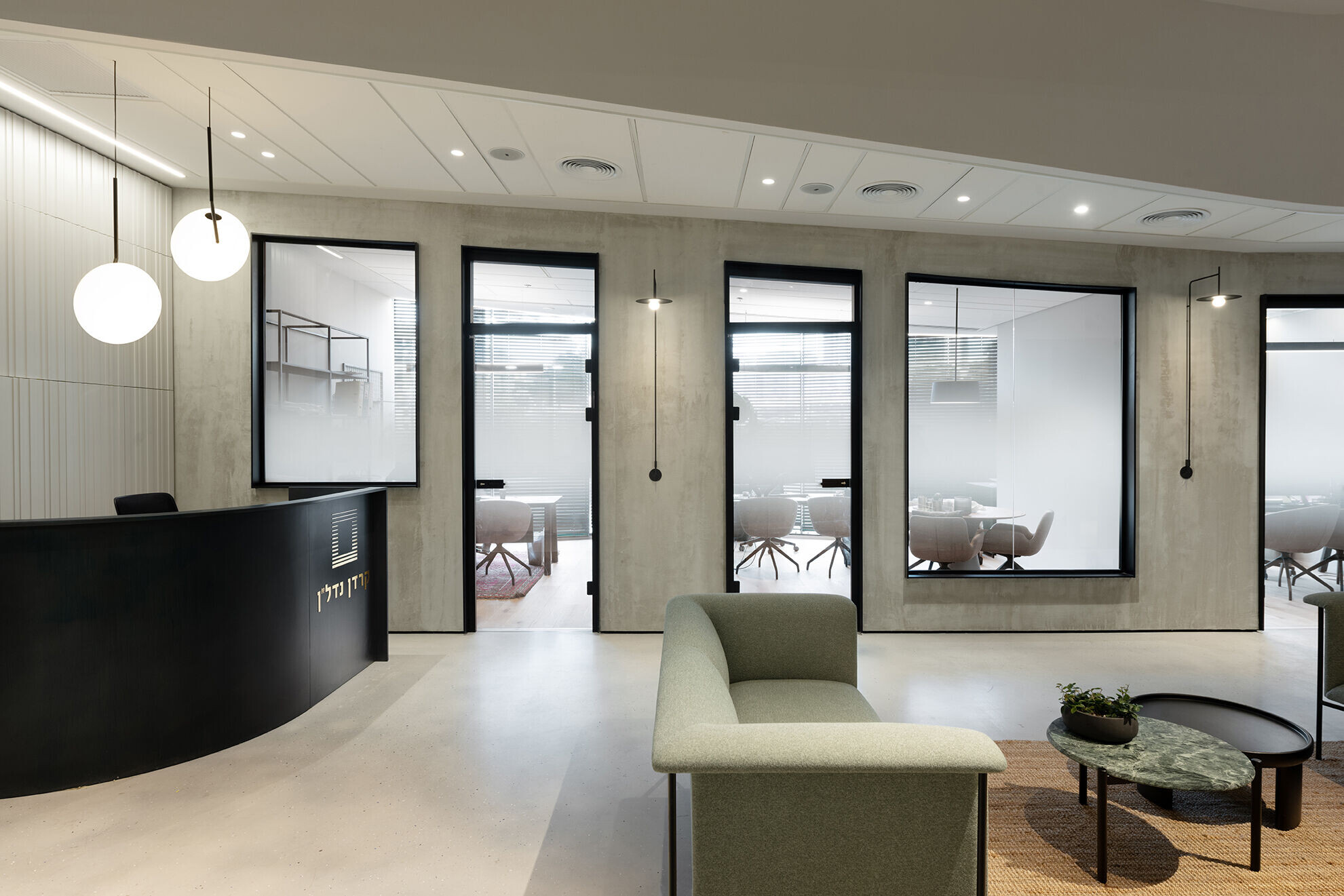 The concrete was used as a main component in the construction, from the raw flooring to the walls of the offices.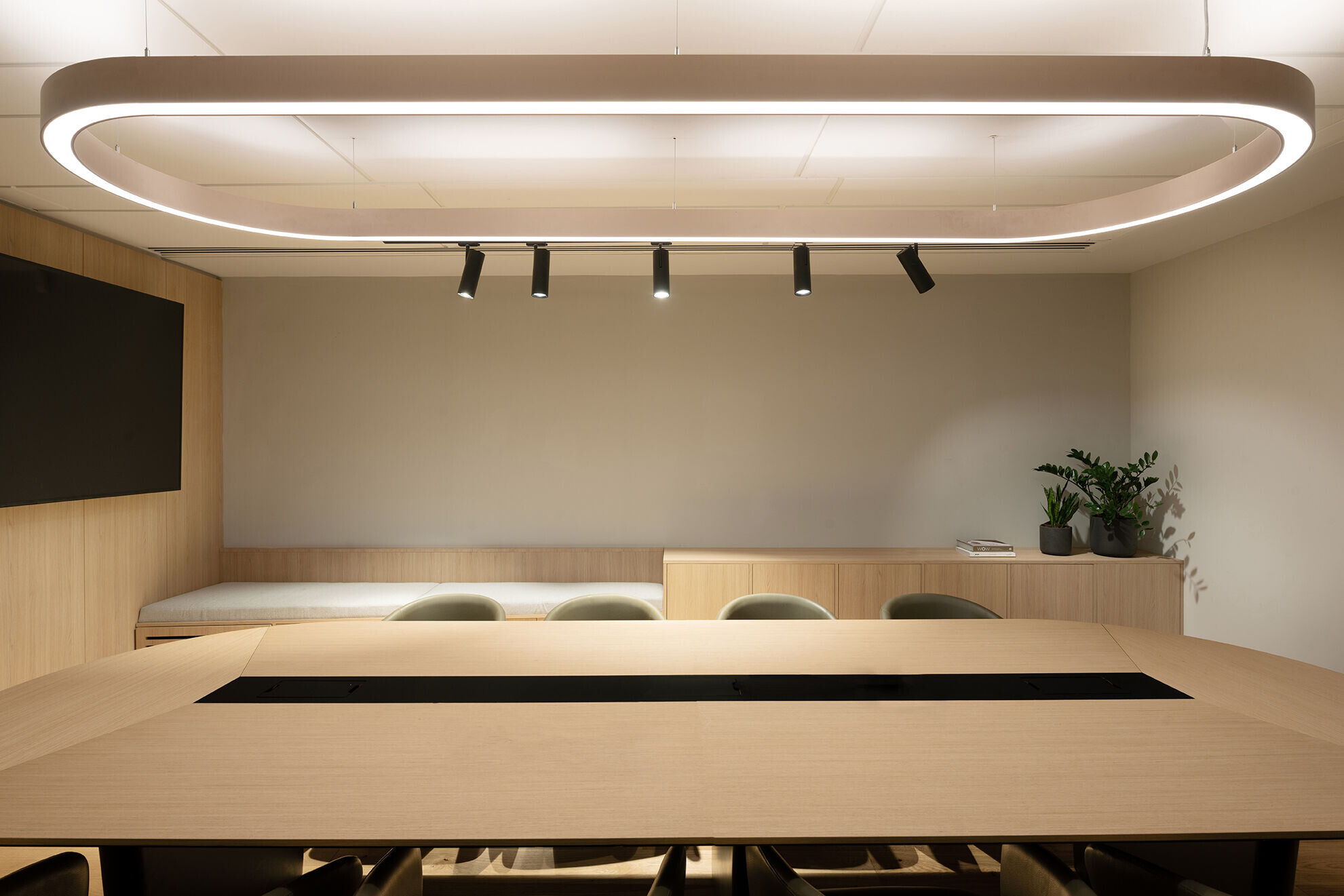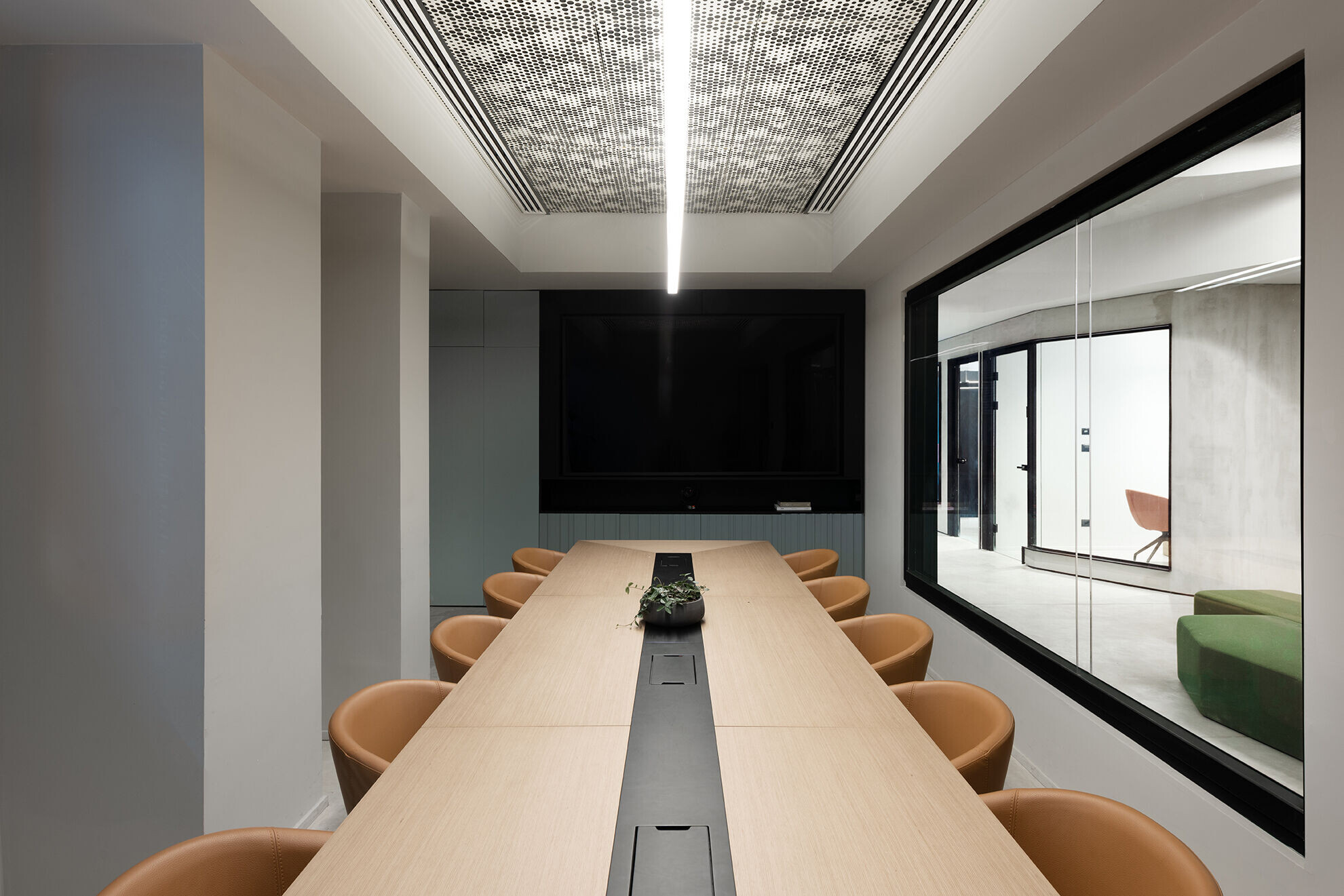 The ceiling of the building was designed as an arch shaped aprons from bent finishing materials that were made to accompany the length of the offices and create a soft look to the rough concrete structures.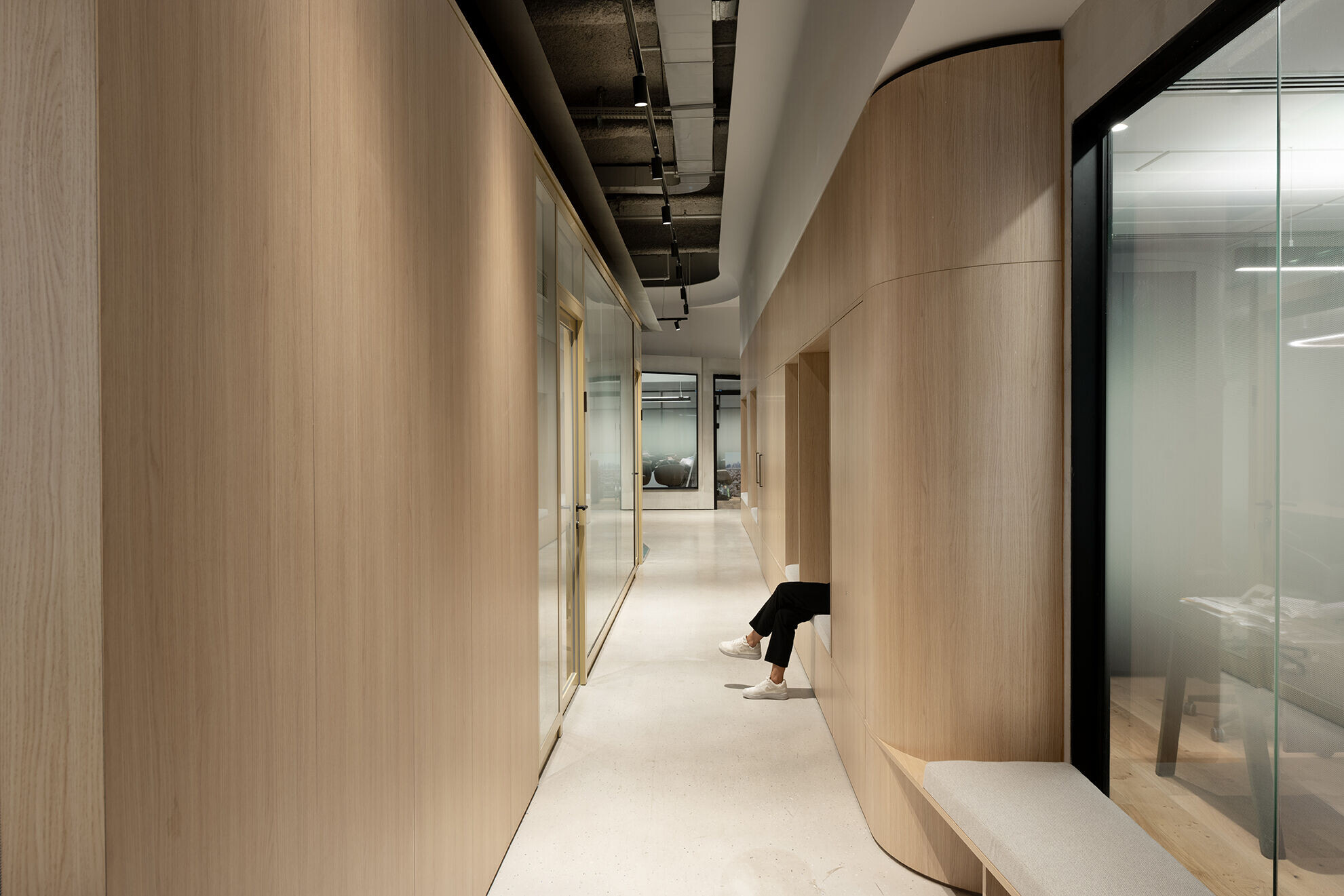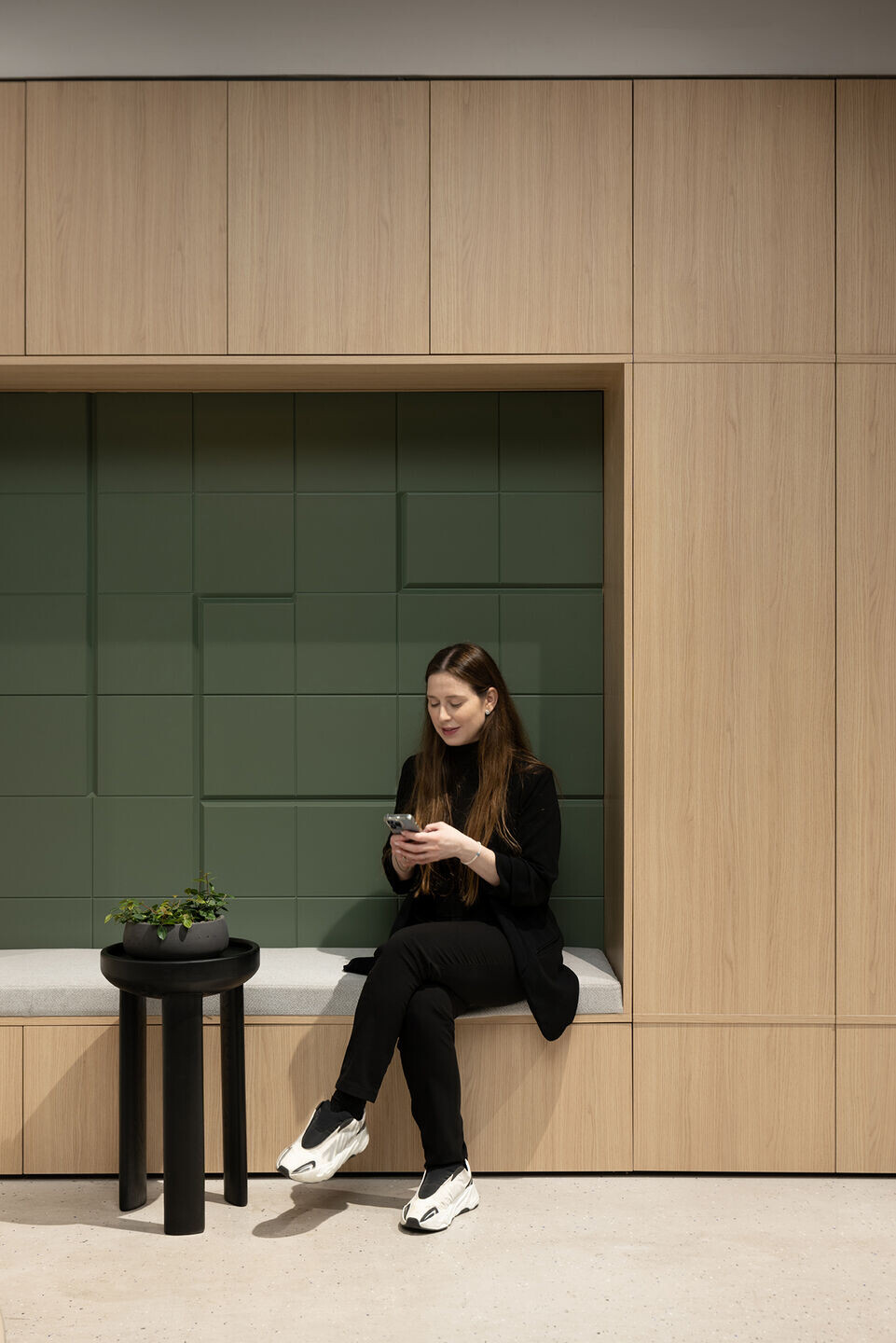 We have decided to play with a variety of designs for the front of the offices In the 'Karden' company space, as if they were designed at different times and still maintain a dialogue of homogeneity versus structural dynamism between the classical and modern perception of the structure.