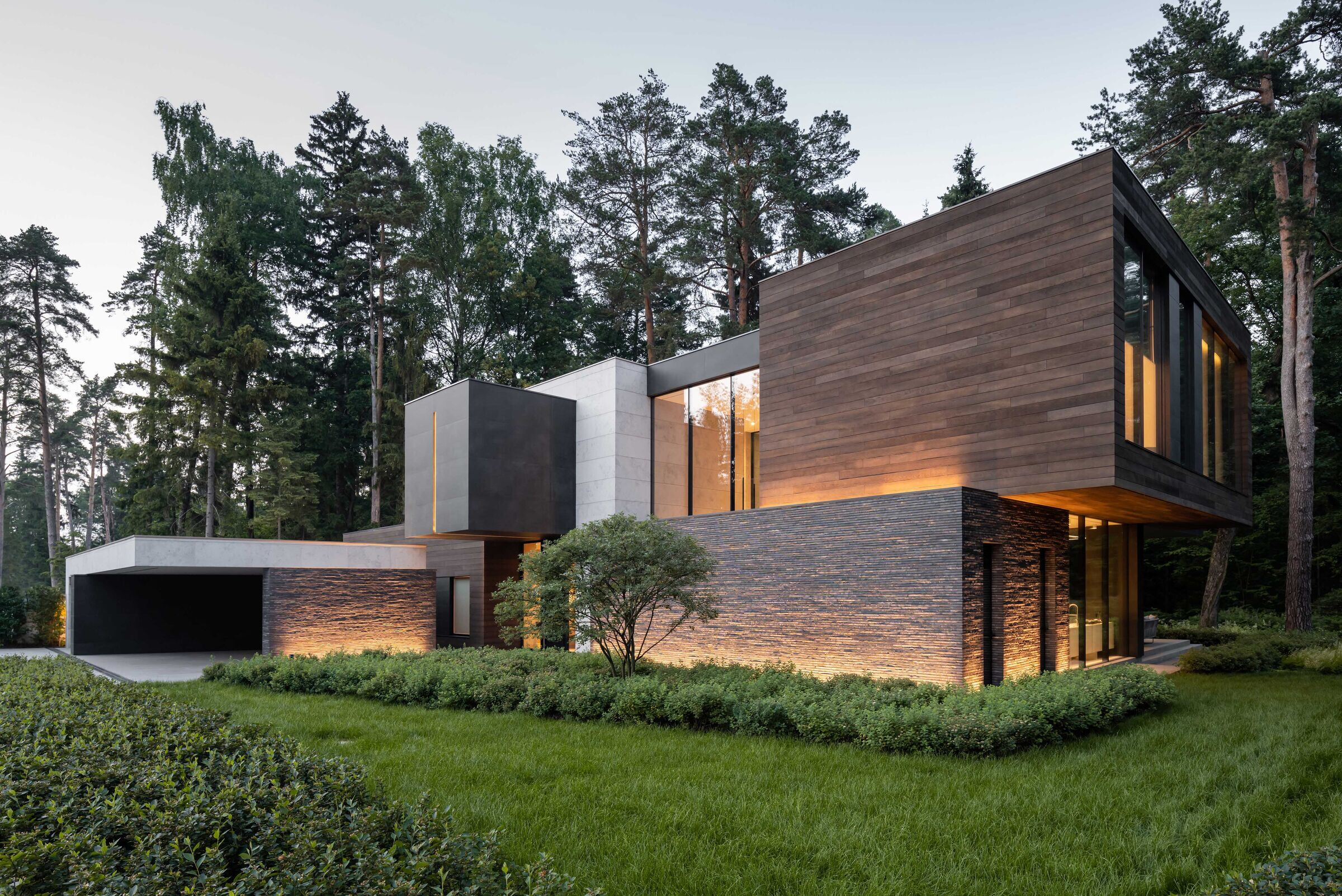 The image of a house in Moscow suburbs is determined by its architectural context: being located in a rather shaded forested area with tall trees and greenery all round.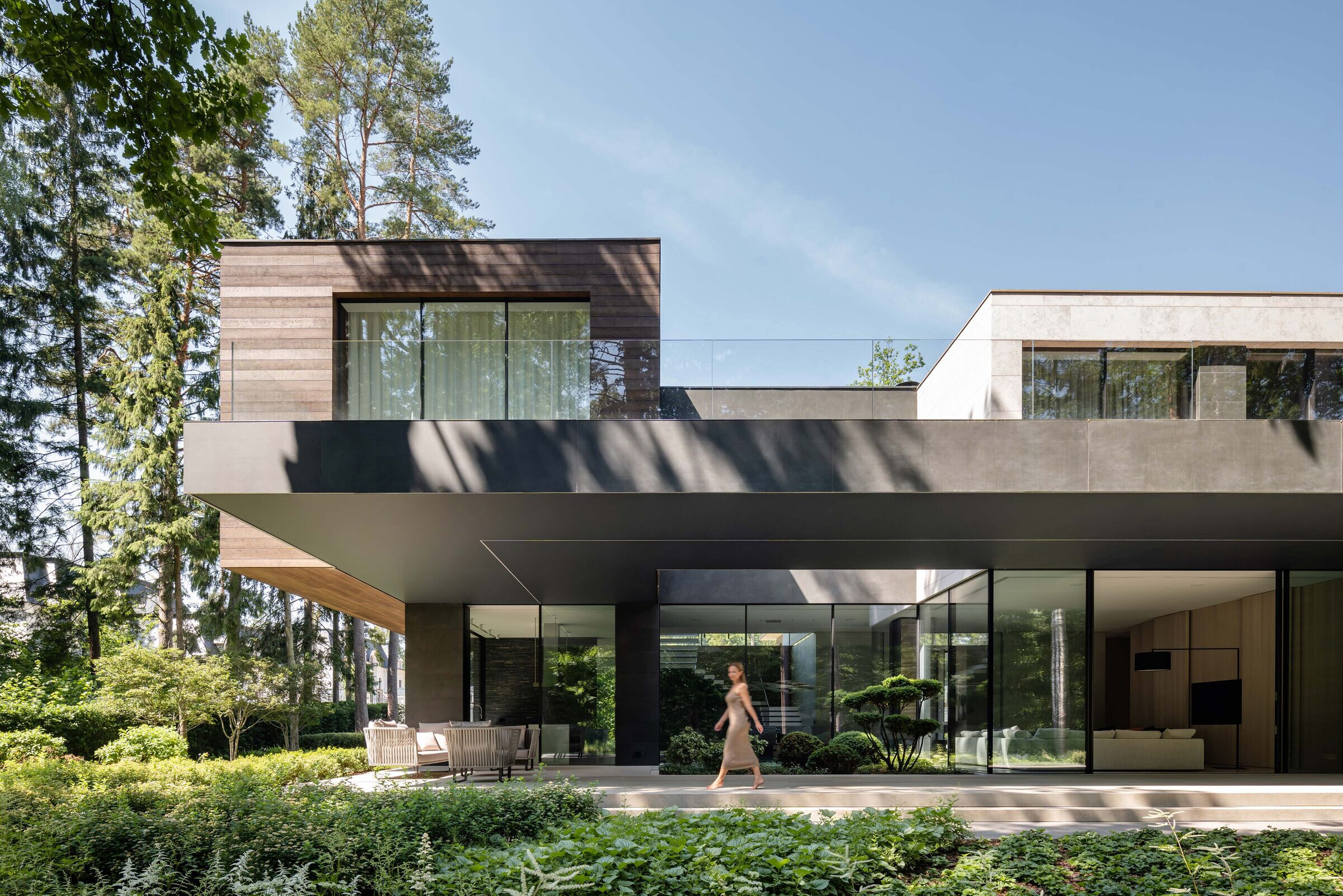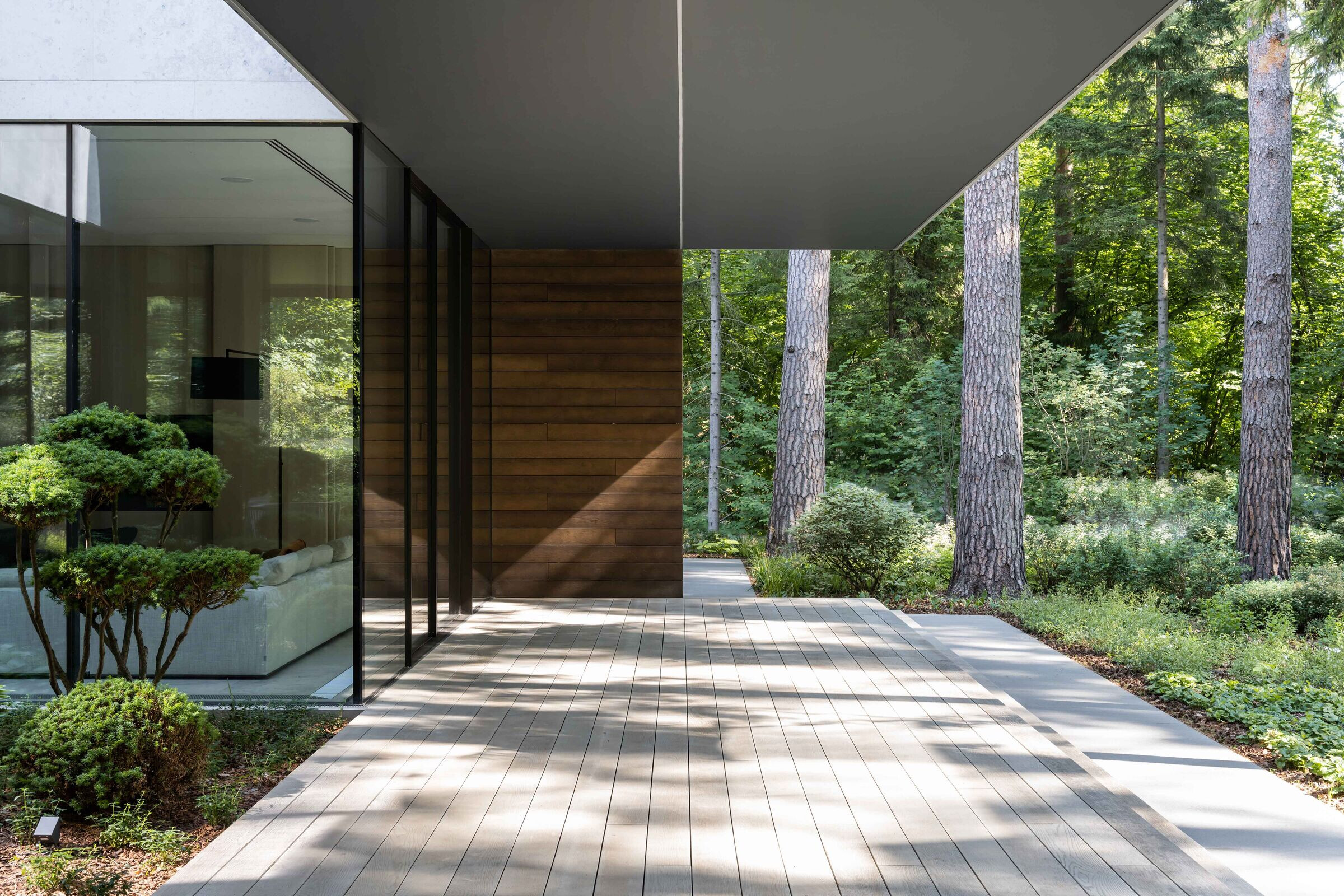 The facades are finished with the materials that are in harmony with environment:
Danish long-shaped handcrafted Petersen bricks, dark chocolate composite wood, natural stone and black porcelain stoneware. They partially go inside the house, blurring the boundaries between the external and internal spaces.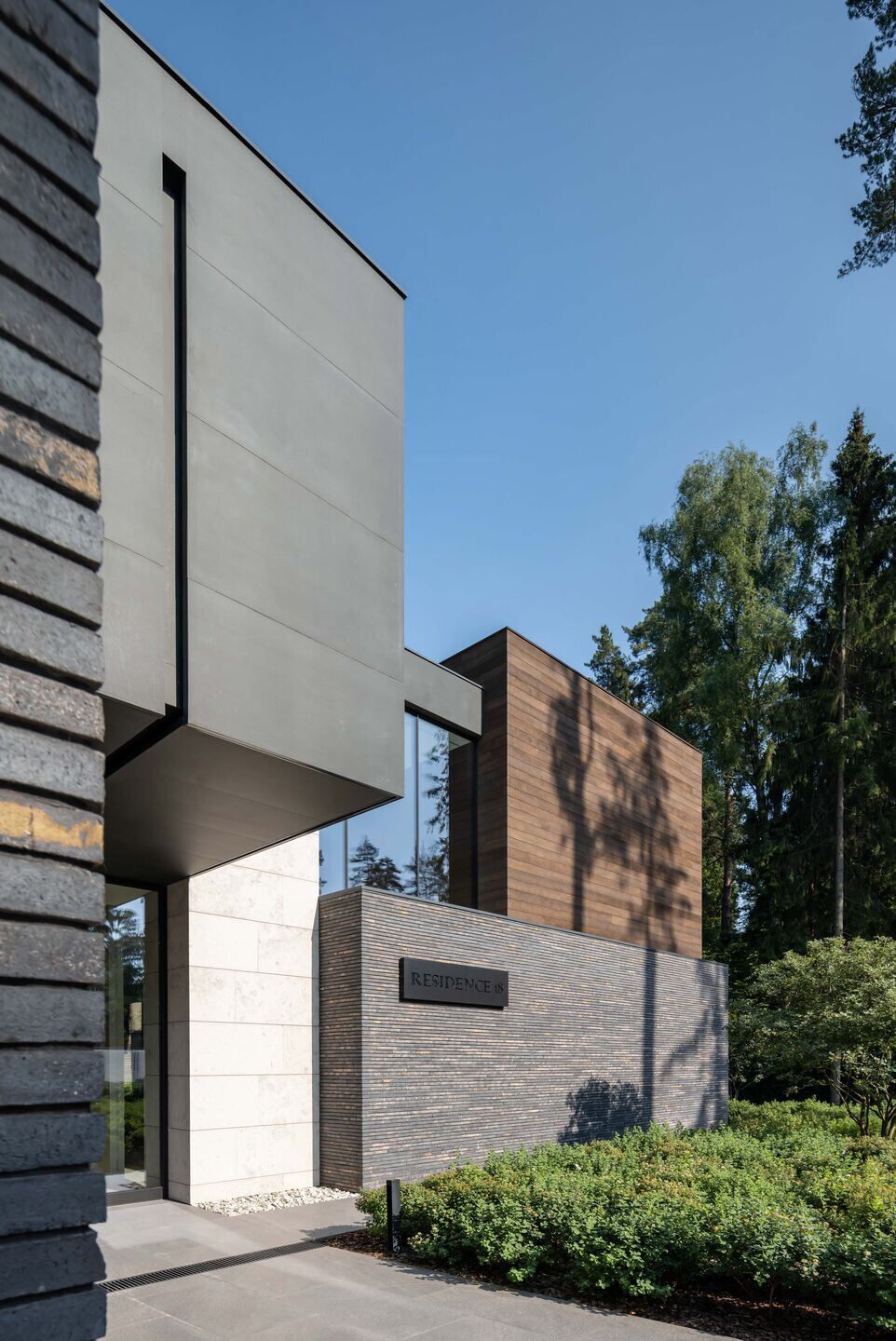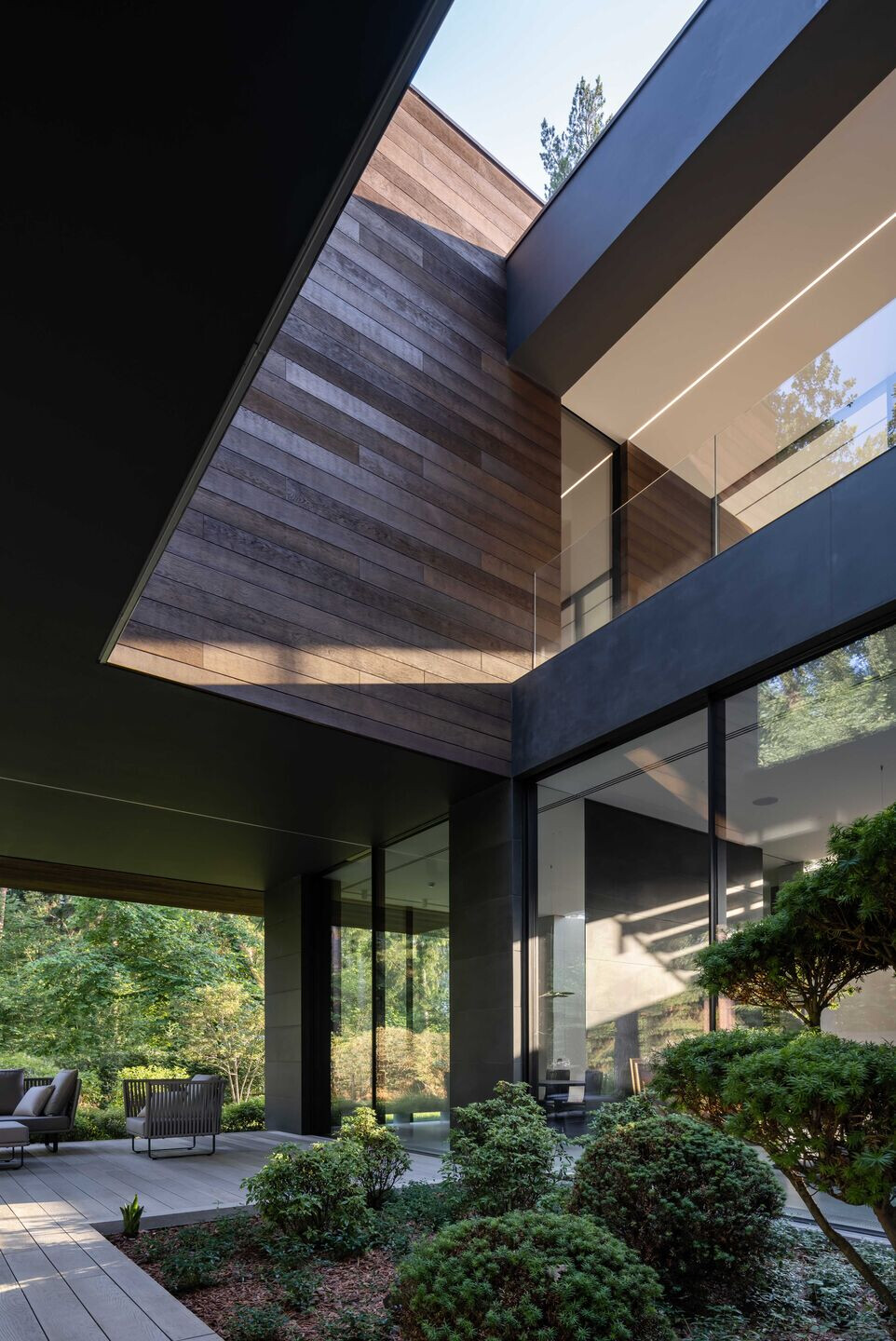 The interior of the villa is designed in light colors, and high ceilings make it airy.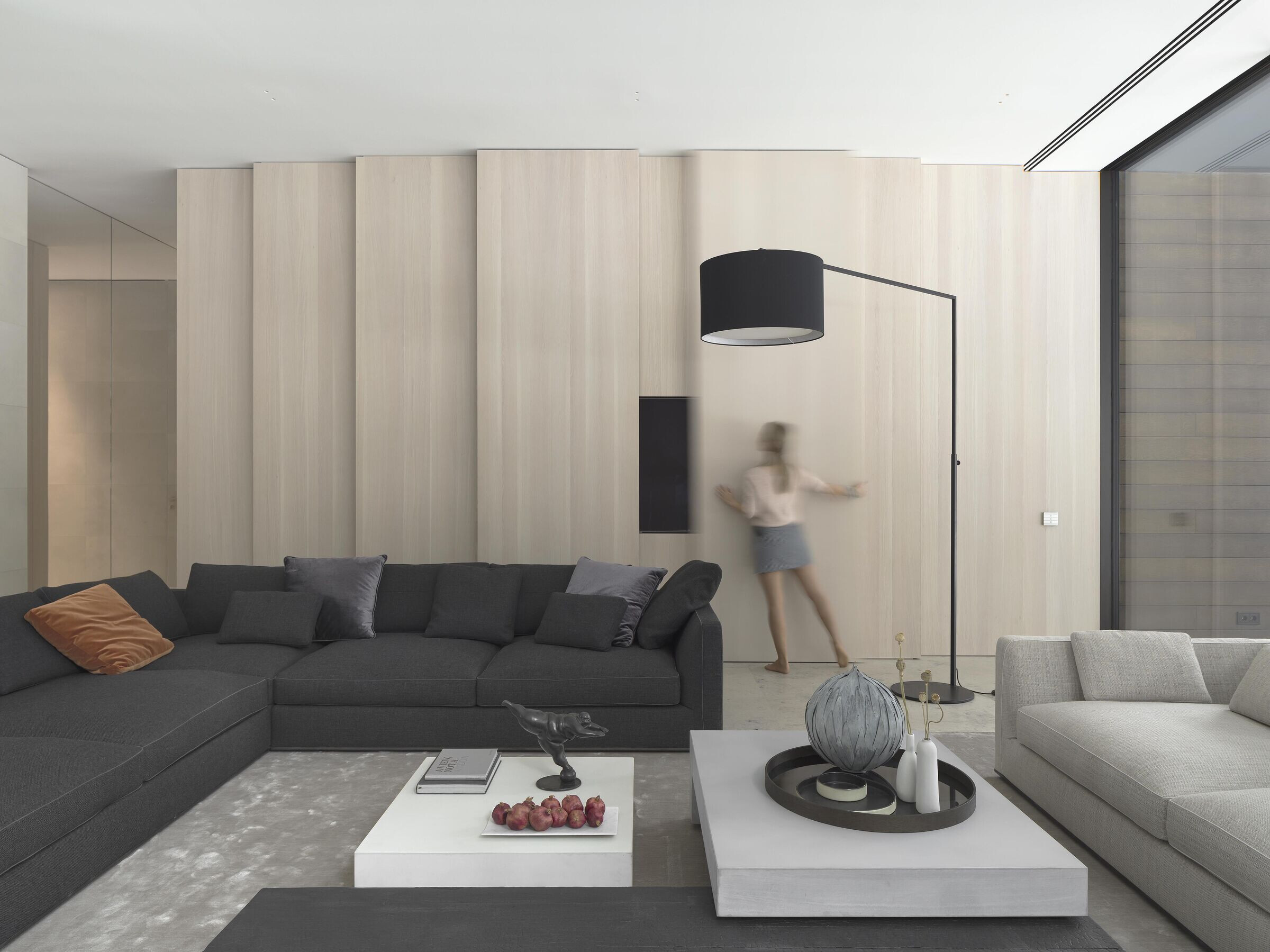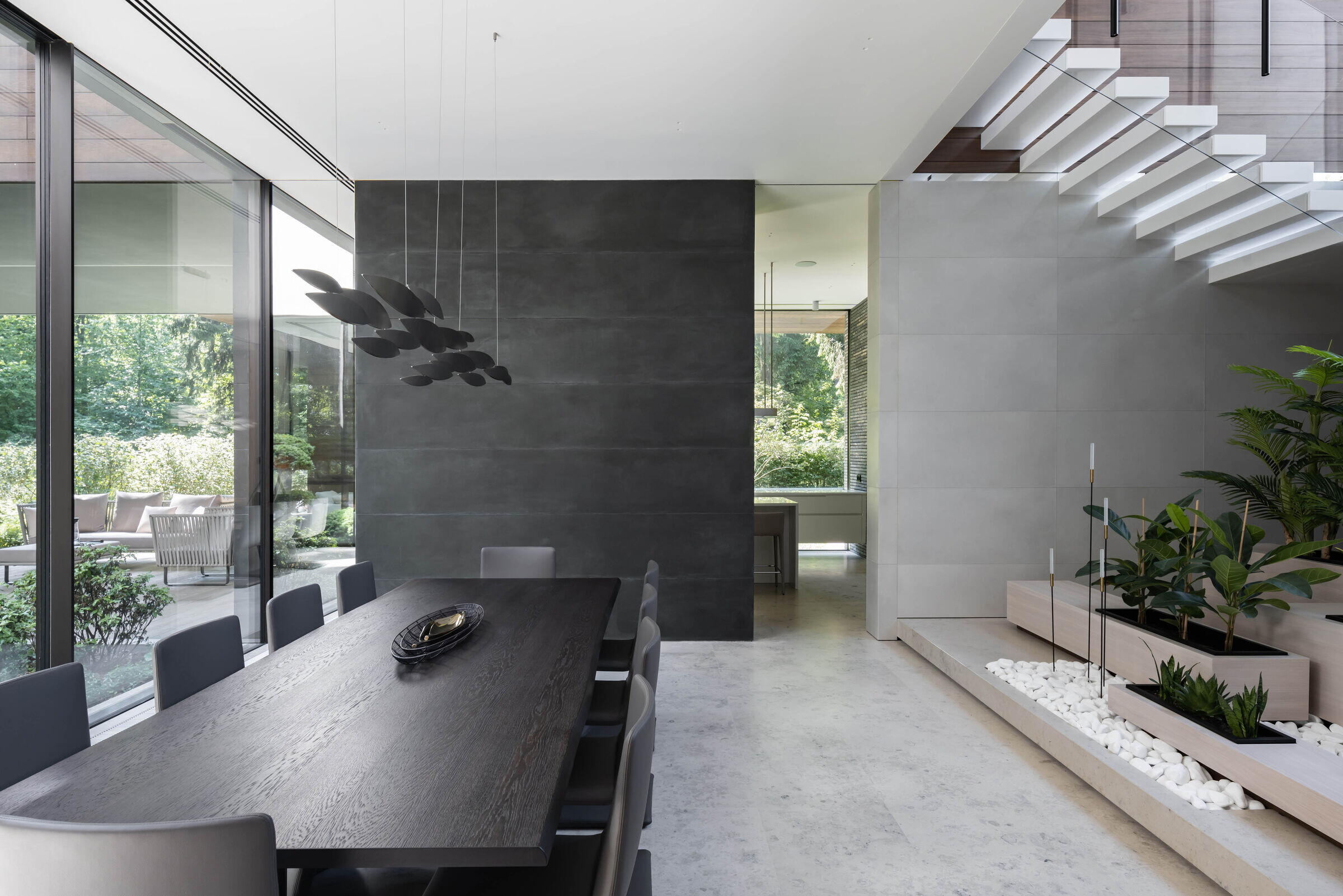 On the ground floor there is a common area with a spacious living room, a dining
room, a kitchen, a guest bedroom and a staff room.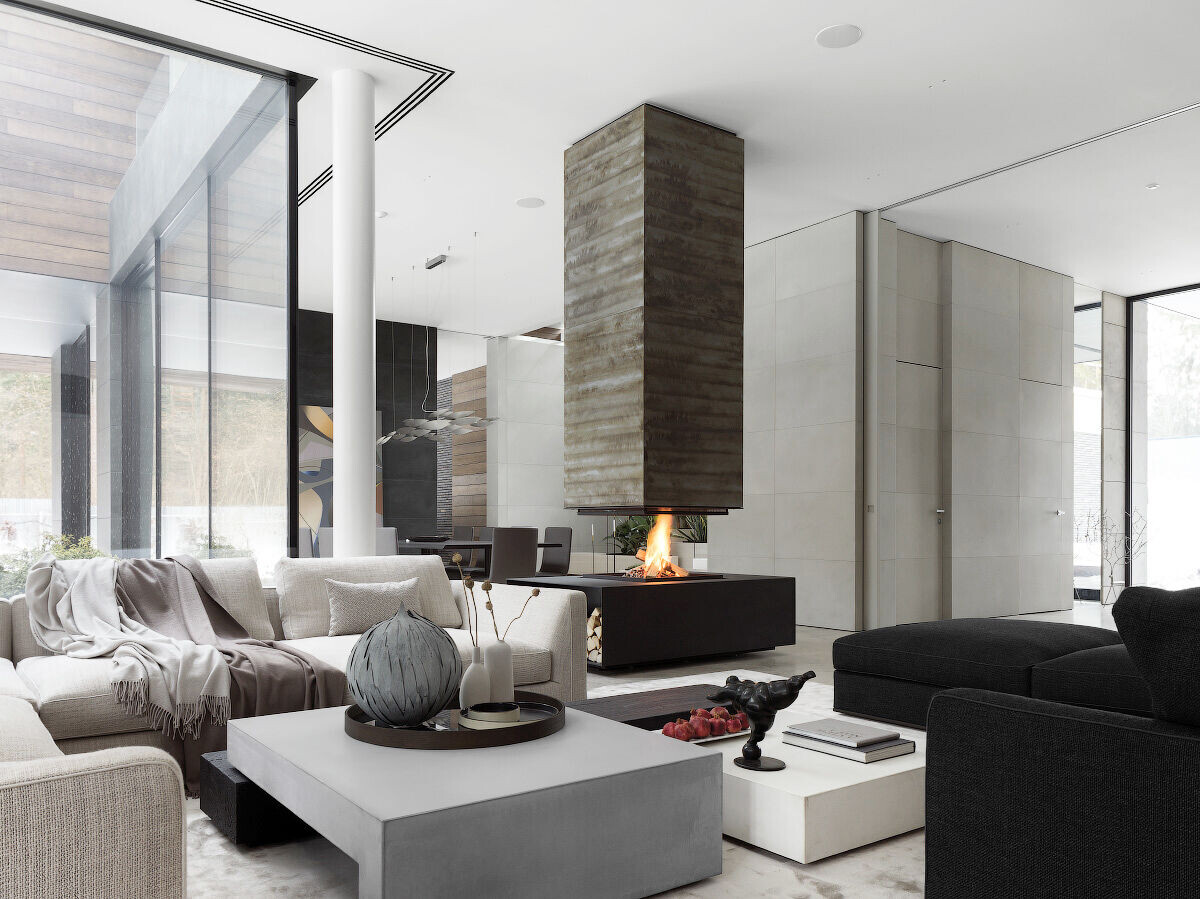 The composition eye catcher here is a massive island fireplace, which concentrates attention on itself.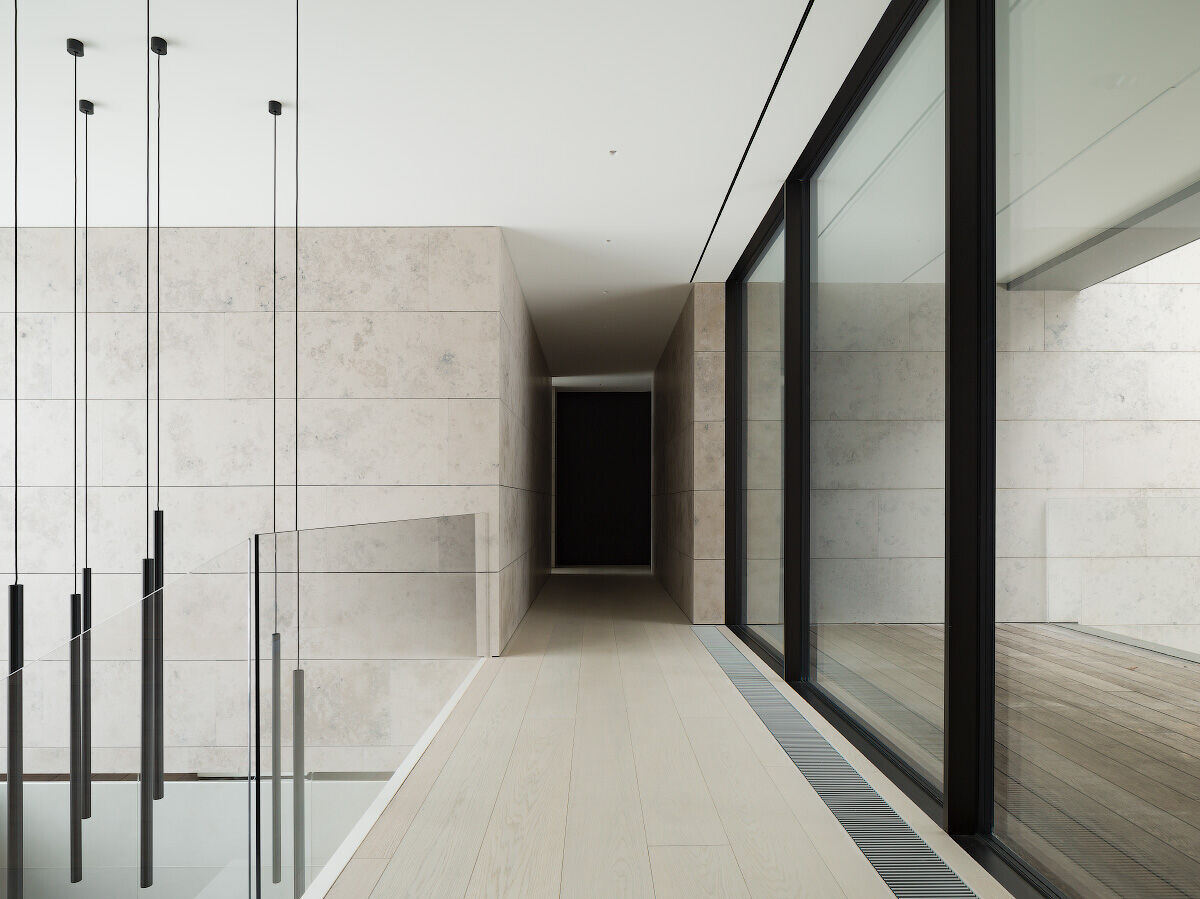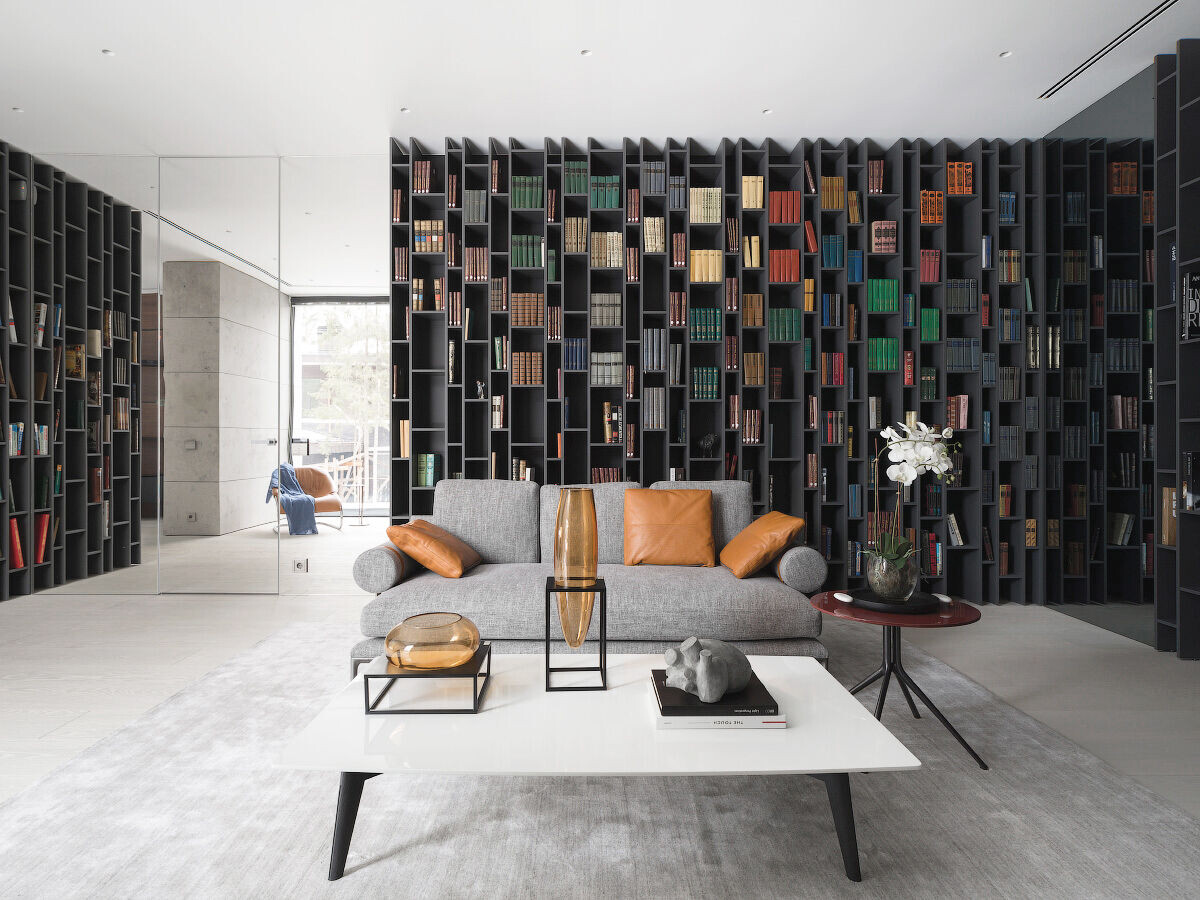 The second tier is divided into two wings: for adults and for children, with their own bathrooms and dressing rooms. There is also a study and a large library with bookshelves along the entire length and width of the walls and a comfortable reading nook.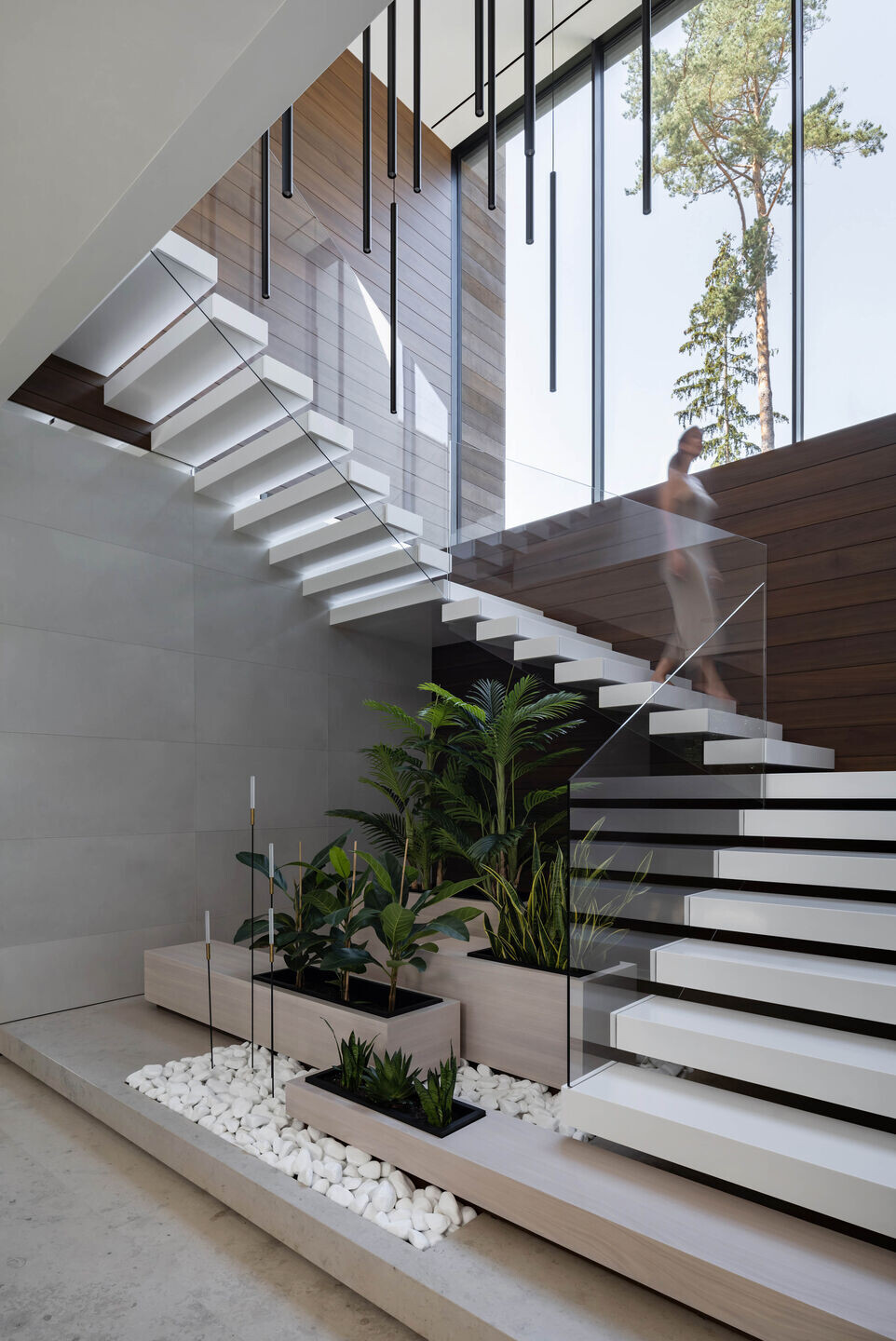 The soaring monolithic staircase with a metal framework connects the floors and is faced with artificial stone. At its foot there is a small garden with plants in architectural pots and lamps in the form of bamboo stalks.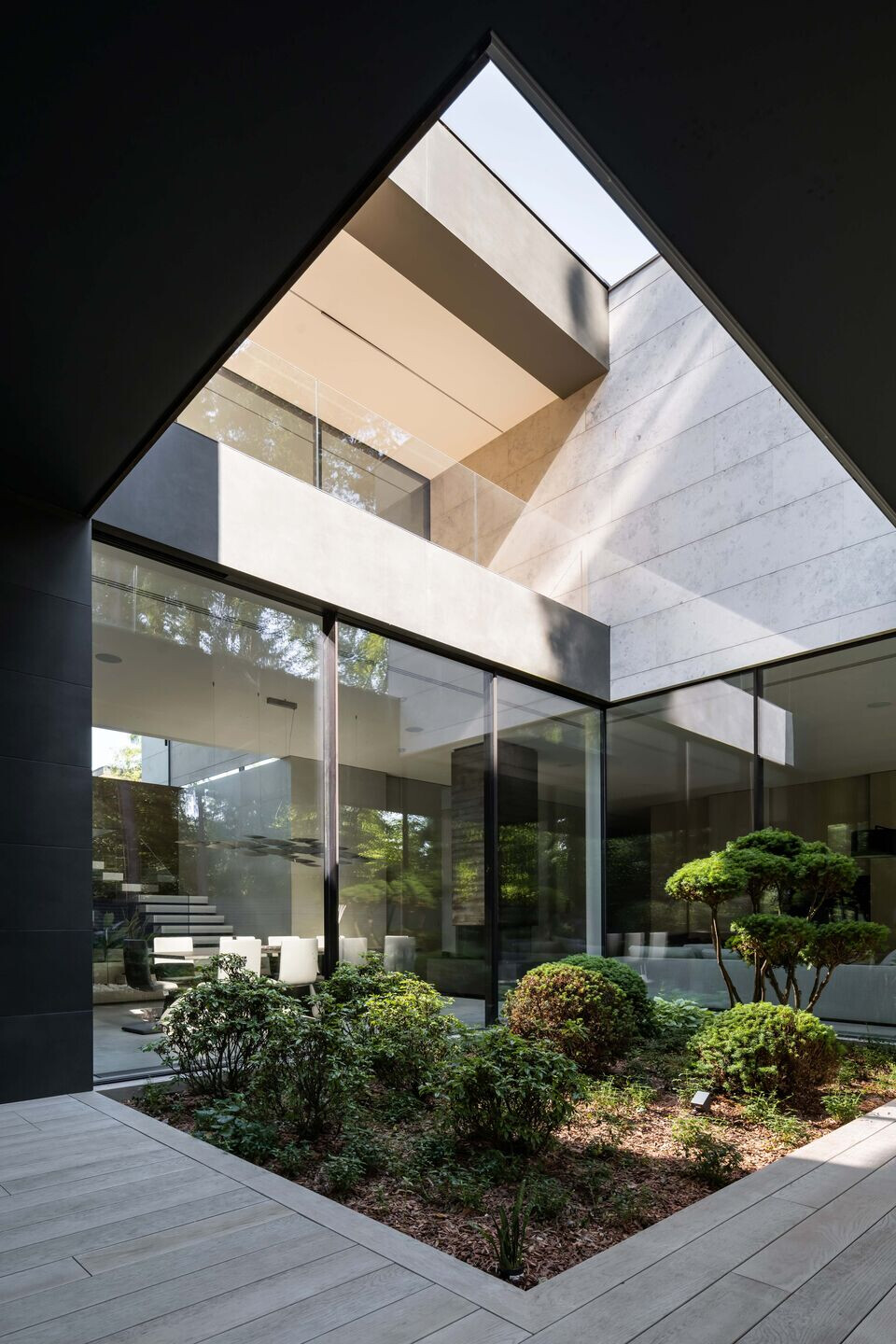 Another green island is located right outside the living room windows in a cube-shaped well.