Shake Shack knows how to keep it fresh in the kitchen and with innovative guest dining experiences. Our collaboration with this iconic brand continues with new programs for its expansion goals. With the opening of the Danbury, CT location, Shake Shack is ready to show the world its Next Gen restaurant design.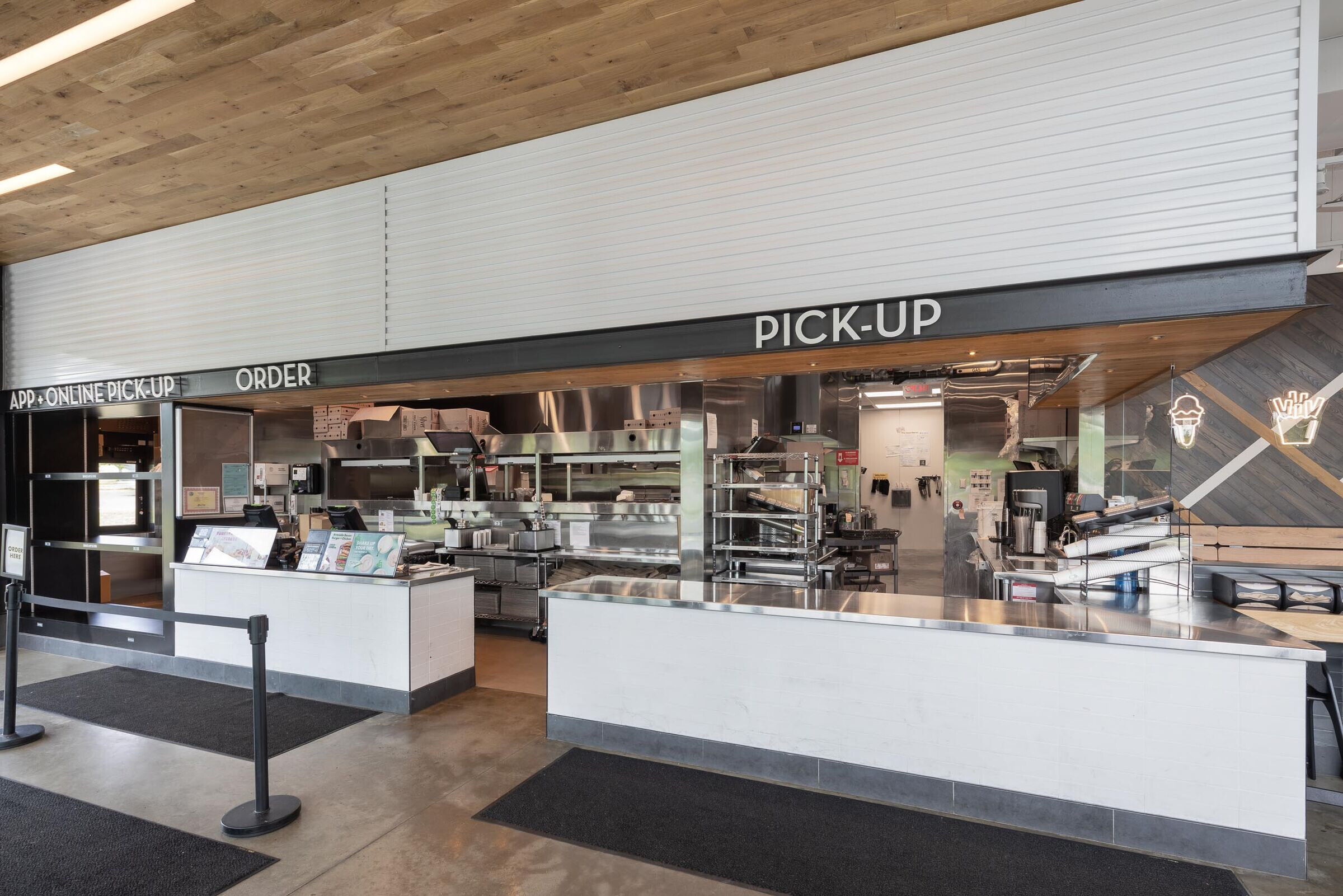 When approaching the Next Gen design, Shake Shack wanted to transform their stores' look and feel, bringing a light and chic interior atmosphere for visiting patrons. Bergmeyer worked closely with CM&B throughout the design process for Danbury's ground-up store. Our approach included reducing construction costs when able and incorporating sustainability into the design process.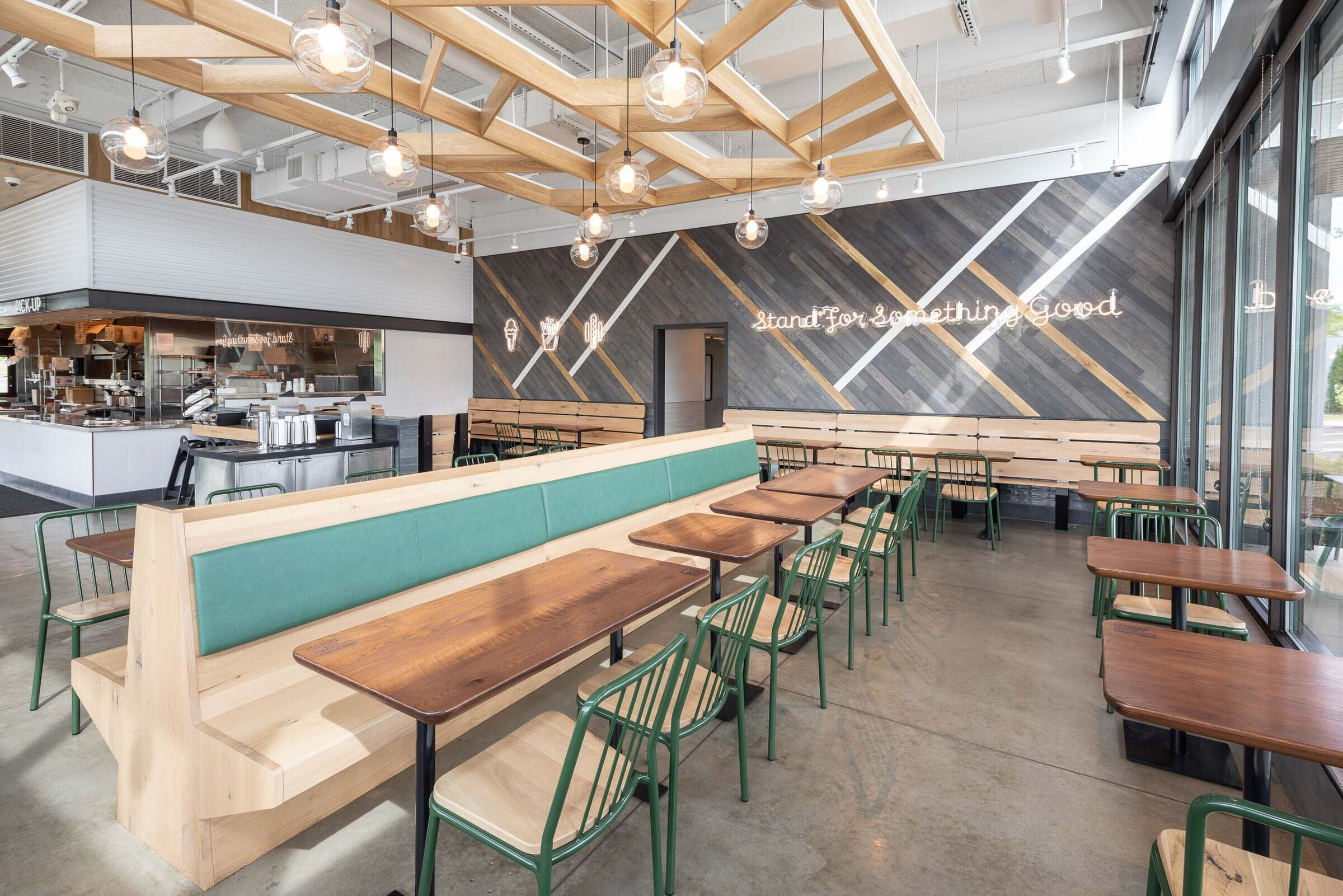 The Danbury restaurant has set the standard for new locations, perfecting the drive-up process for visitors. Our team worked with Shake Shack to incorporate drive-up and drive-thru design programs for new locations, together developing the brand's vision for these convenient new guest amenities.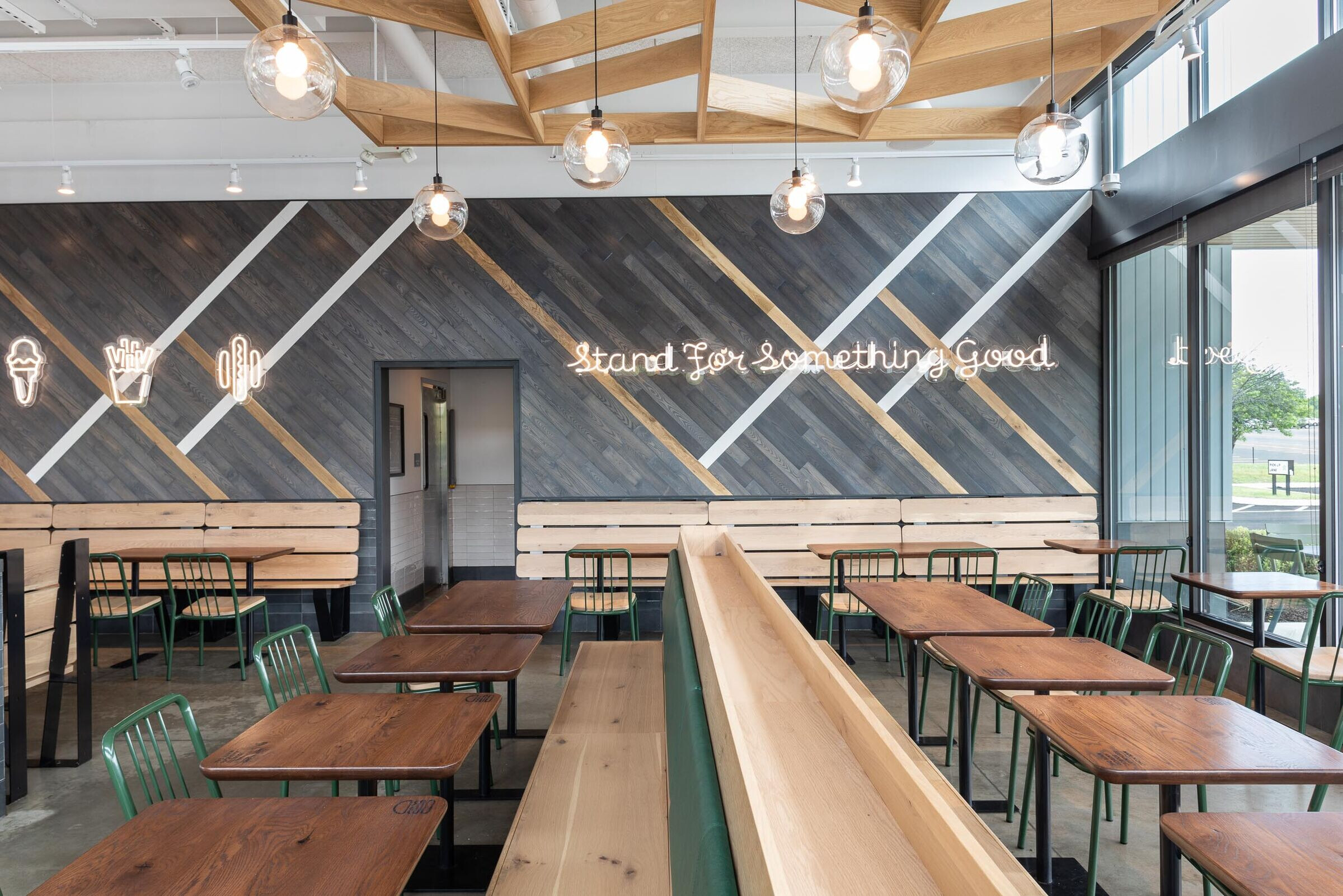 The store's exterior features white metal paneling, a deep grey exterior insulation finishing system, and tile, giving a polished finish to the project. To achieve a sleek exterior look, the team focused closely on the store's roof and canopy design. The use of Rulon panel gives a desirable wood effect while still being cost-effective.
Shake Shack Danbury's interior features polished concrete, wood paneling on the walls, and a light, airy color palette. Visitors to this location will bask in the gorgeous dining area, enjoying the wooden trellis and pendant fixtures that further the warm and ethereal aesthetic of the interior design.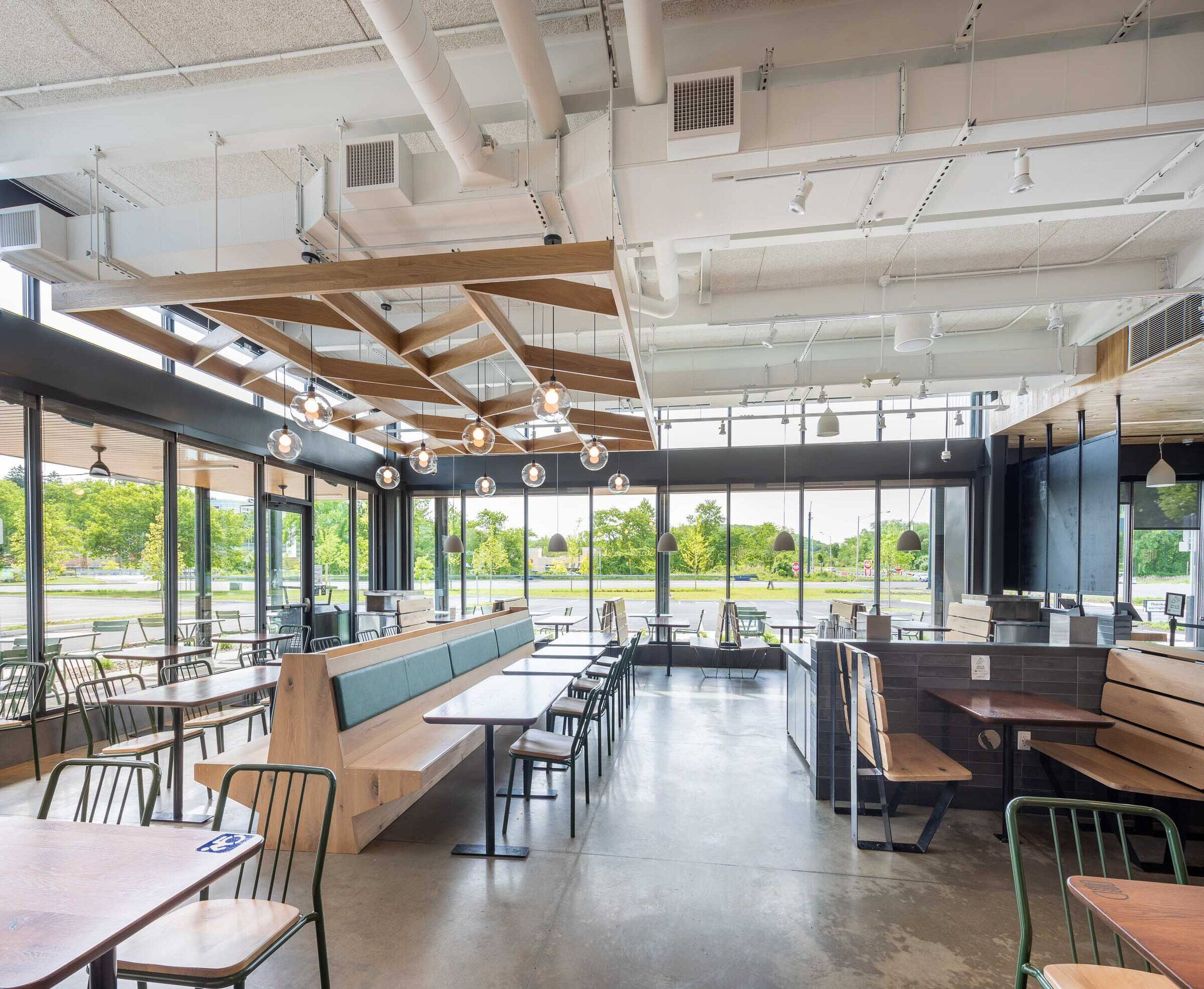 Staying true to its "Stand for Something Good" mission, Shake Shack Danbury creates an elegant fast-casual dining experience for all to enjoy.