The task of the investor for the Perspektiv studio was to prepare a design for the new headquarters of travel agency in the brownfield of the former Zbrojovka in Brno and at the same time to create a uniform design manual for all company offices. The design was prepared by the author's team Ján Antal, Martin Stára, Markéta Michálková, Ema Hrníčková, collaborated by Yana Stepankova and Eduard Mosieienkov.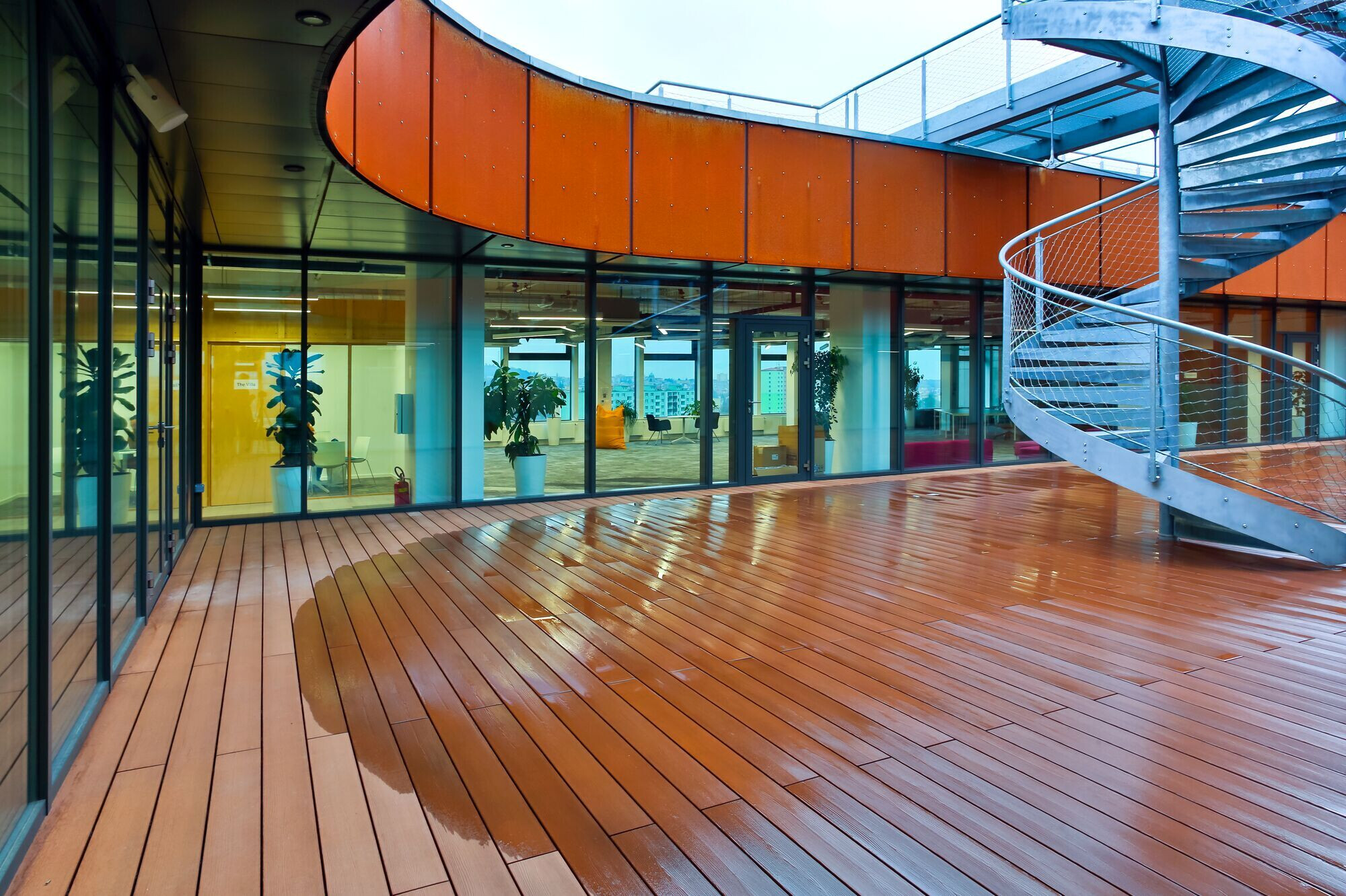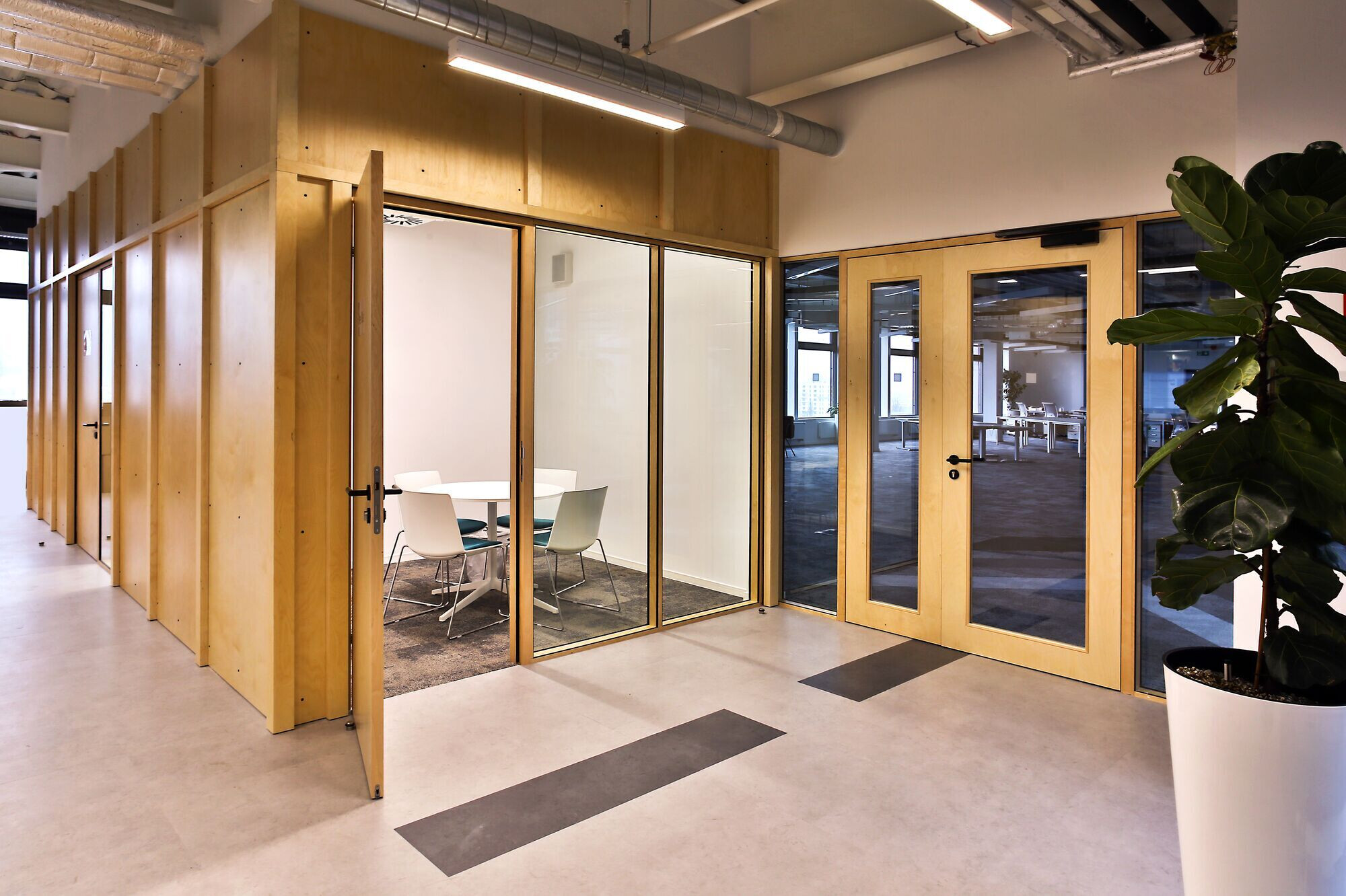 The new offices were designed with an emphasis on travel themes, a strong orientation system, and a contrast between the global and the local. According to the golden rule: Think global, act local. The design was inspired by airport spaces, for example on the floors there are distinctive patterns that resemble traffic signs in the form of stripes. In the center of the floor, there are meeting rooms, lounges, and kitchenettes that link to the airport terminals and their gates.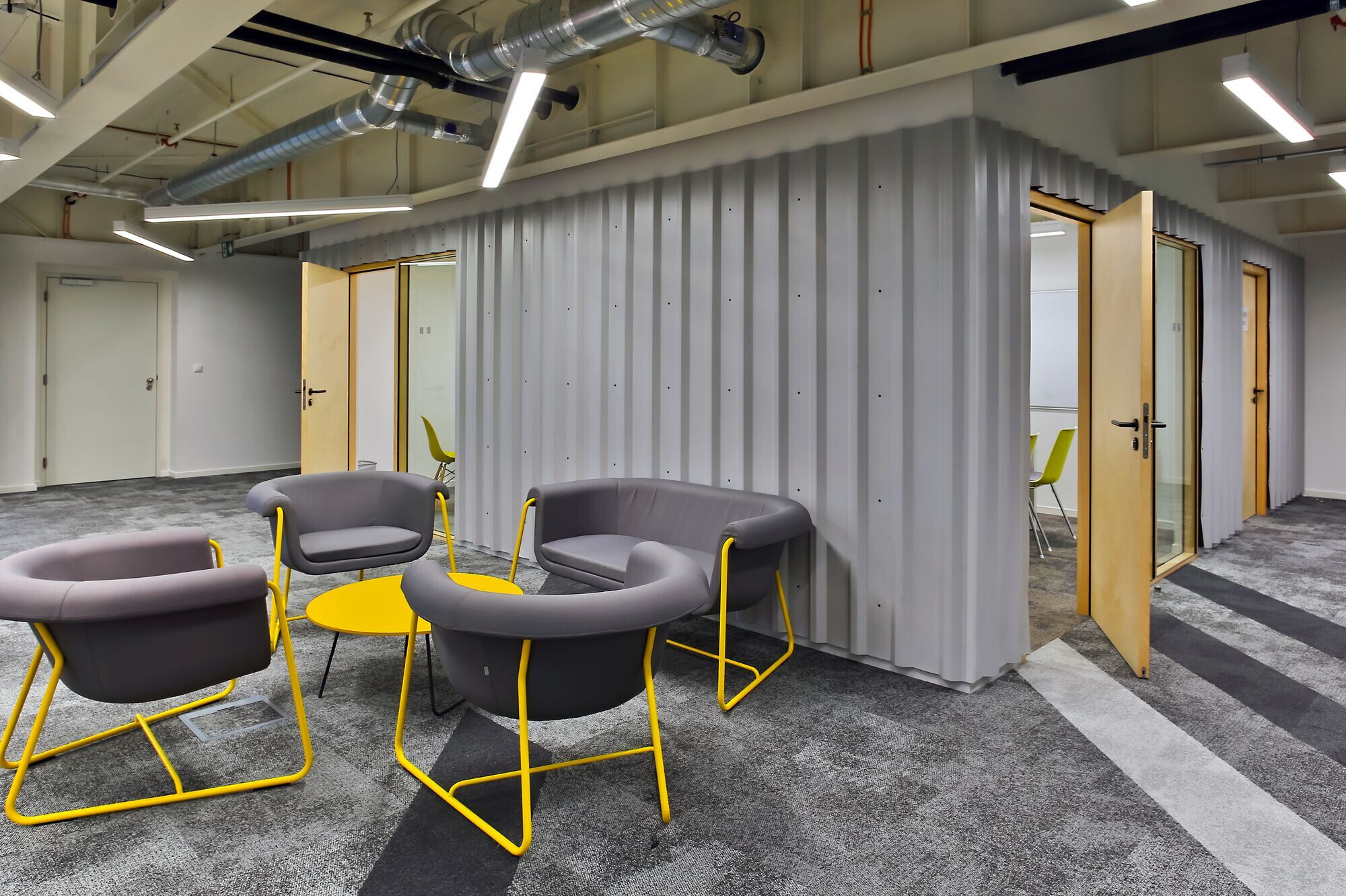 The diversity of the space is underlined by the designed interior partitions - classic double glazed system with best acoustic soundabsorbtion for maximum privacy in various colors and double-glazed wooden system, which also meets the highest demands on acoustics and also provides users with a feeling of a pleasant and natural environment.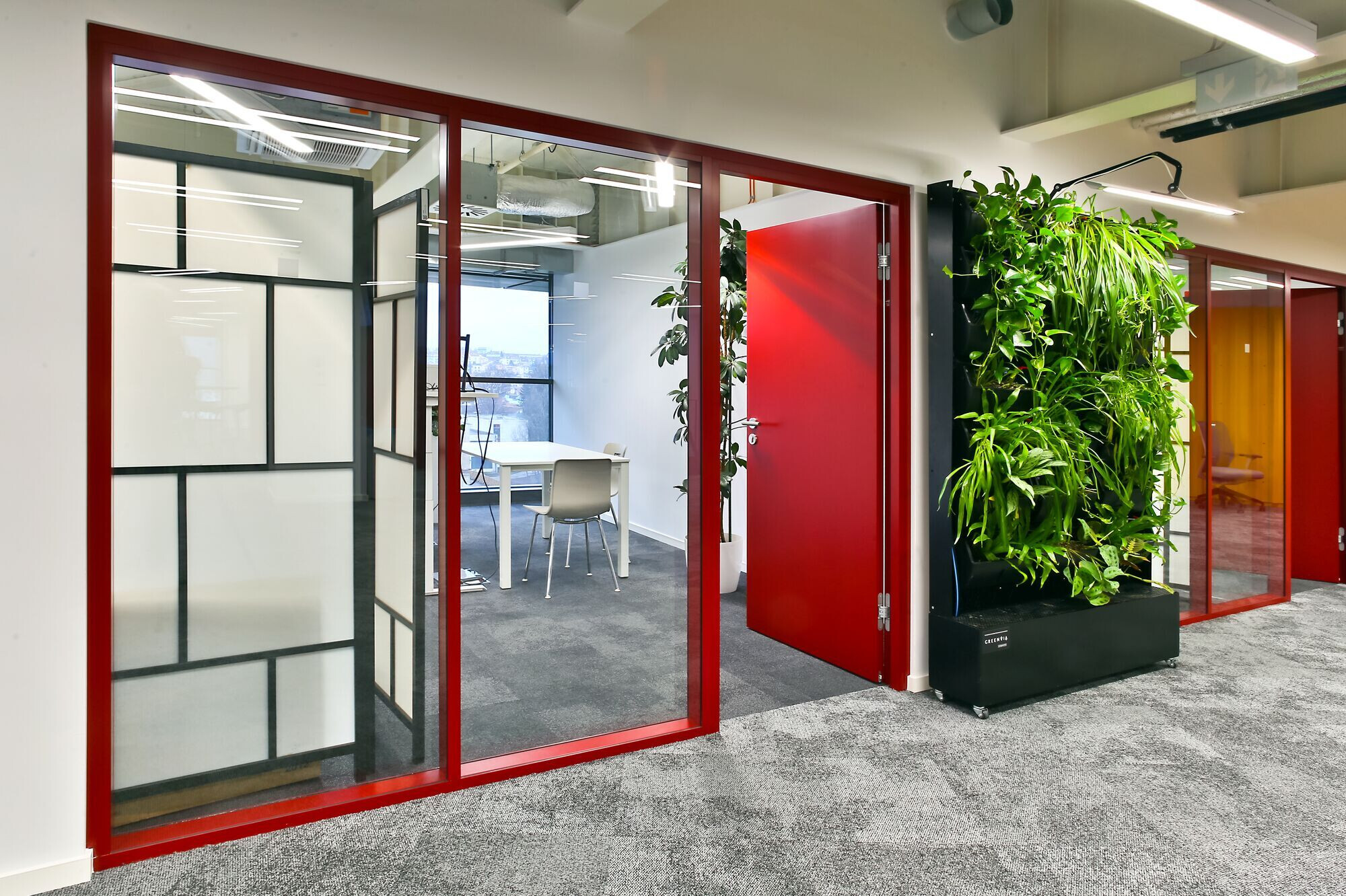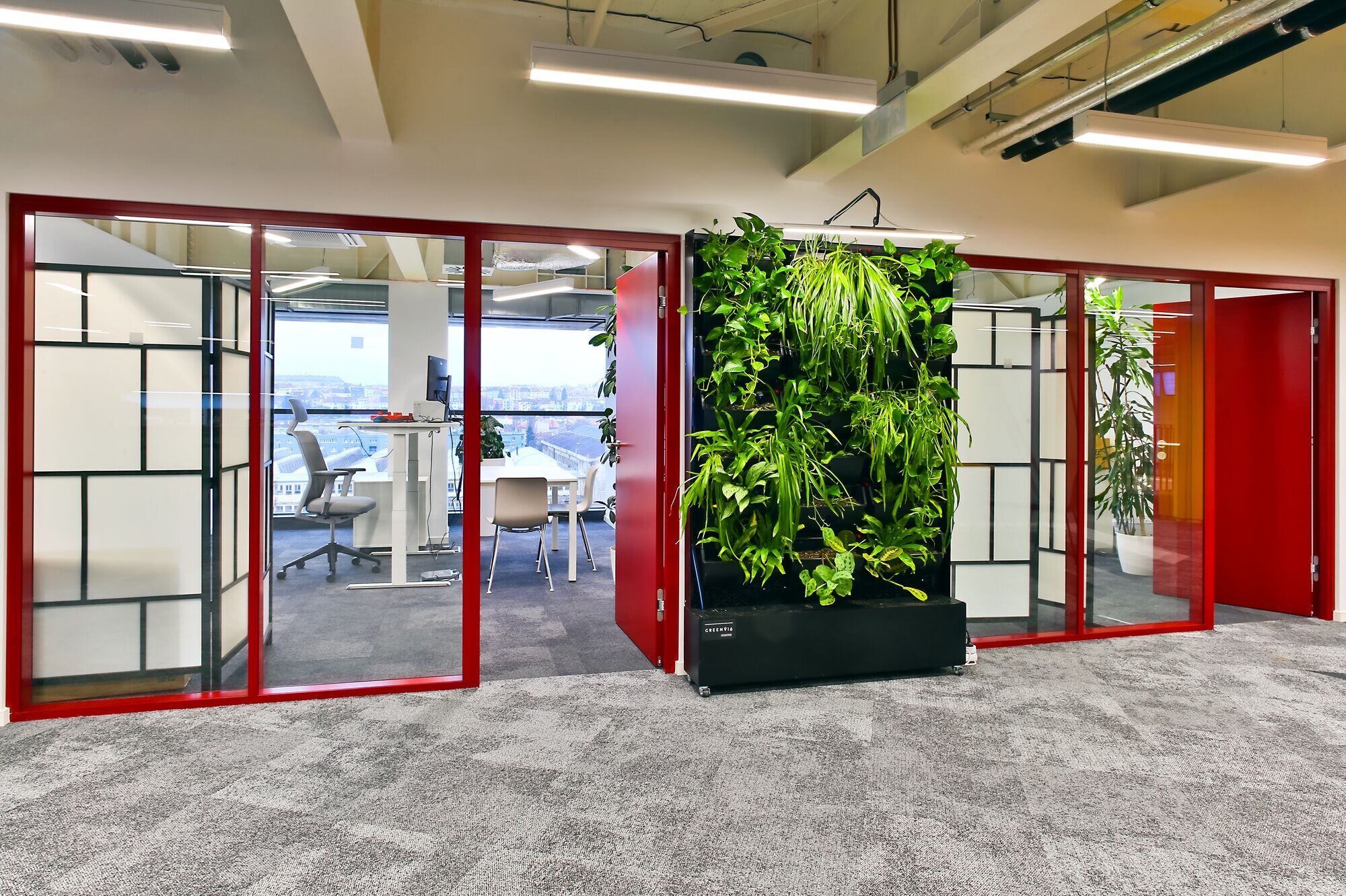 Properly placed greenery, including a living wall, complements the aesthetic impression of the interior and creates a healthy working environment.
The facilities for more than 1,000 employees on almost 11,000 m2 and five floors should be sufficient in the coming years, even in the event of further growth.