The client of the project is ATF, a construction company located in Tehran that wanted to renovate the façade of their thirty-year building in an innovative way but at the same time respecting Iranian tradition and architecture.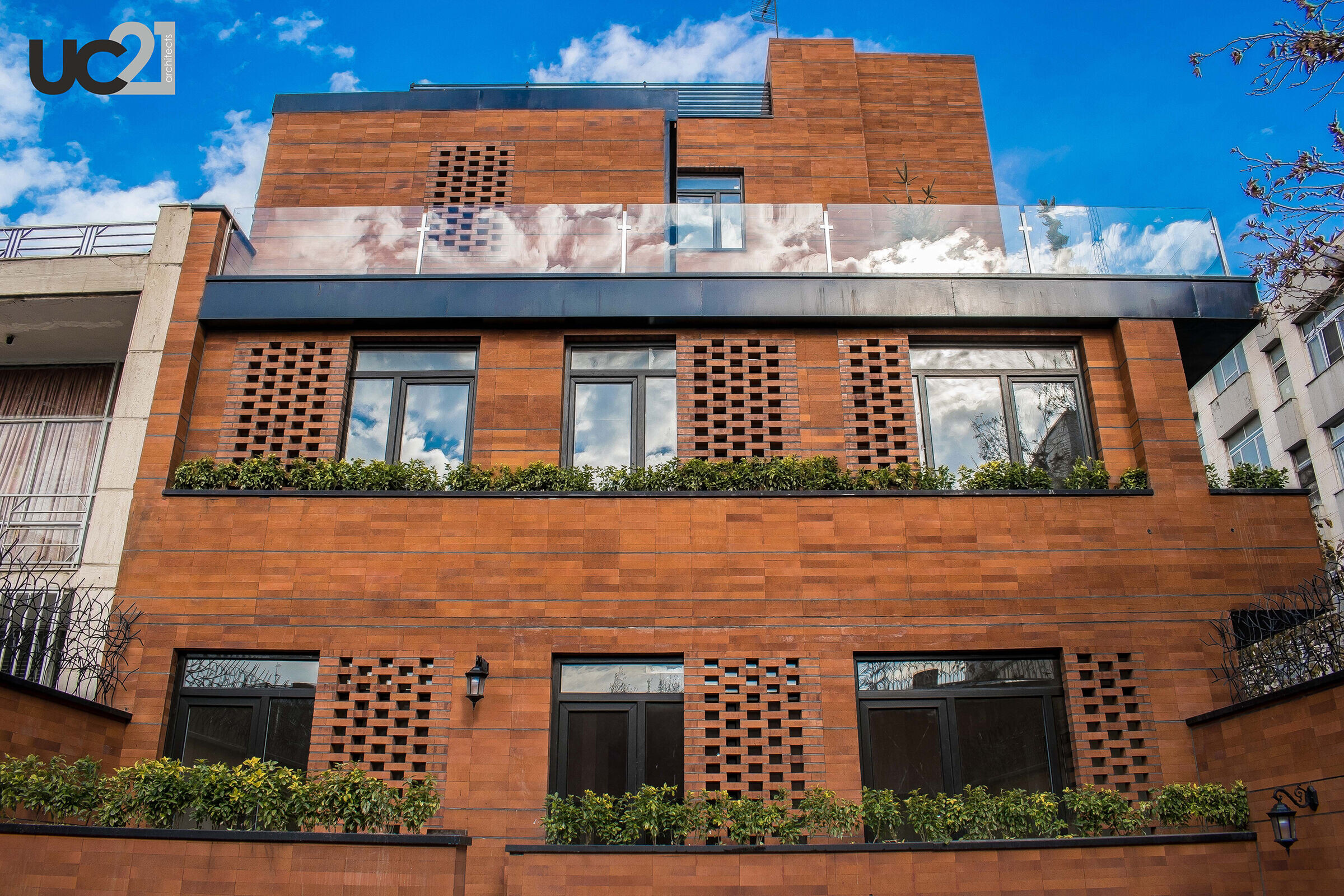 Our design concept started from this idea expressed by the client and the particular shape of the building lent itself to making an innovative concept but at the same time respecting tradition. The building consists of three floors and the north, east and south sides are those to be designed. There are many terraces especially on the south side where the terrace on the second floor has to be closed partly to use it as a meeting room.
At this point we have decided to use all local products, both to create a 0 km façade and to make people understand that even with local products you can combine innovation with tradition. The main cladding of the façade is red fireproof bricks produced near Tehran, typically the Iranian tradition bases the brick at the center of its architecture. the main facade was very windowed so we could create plays of light and dark on the facade alternating in the floors and we partially covered some windows with a typical local architectural theme, "moshabbak" alternating the texture of the bricks as can be seen both for the windows of the south façade, both for those of the stairway to the east and that to the corner to the north.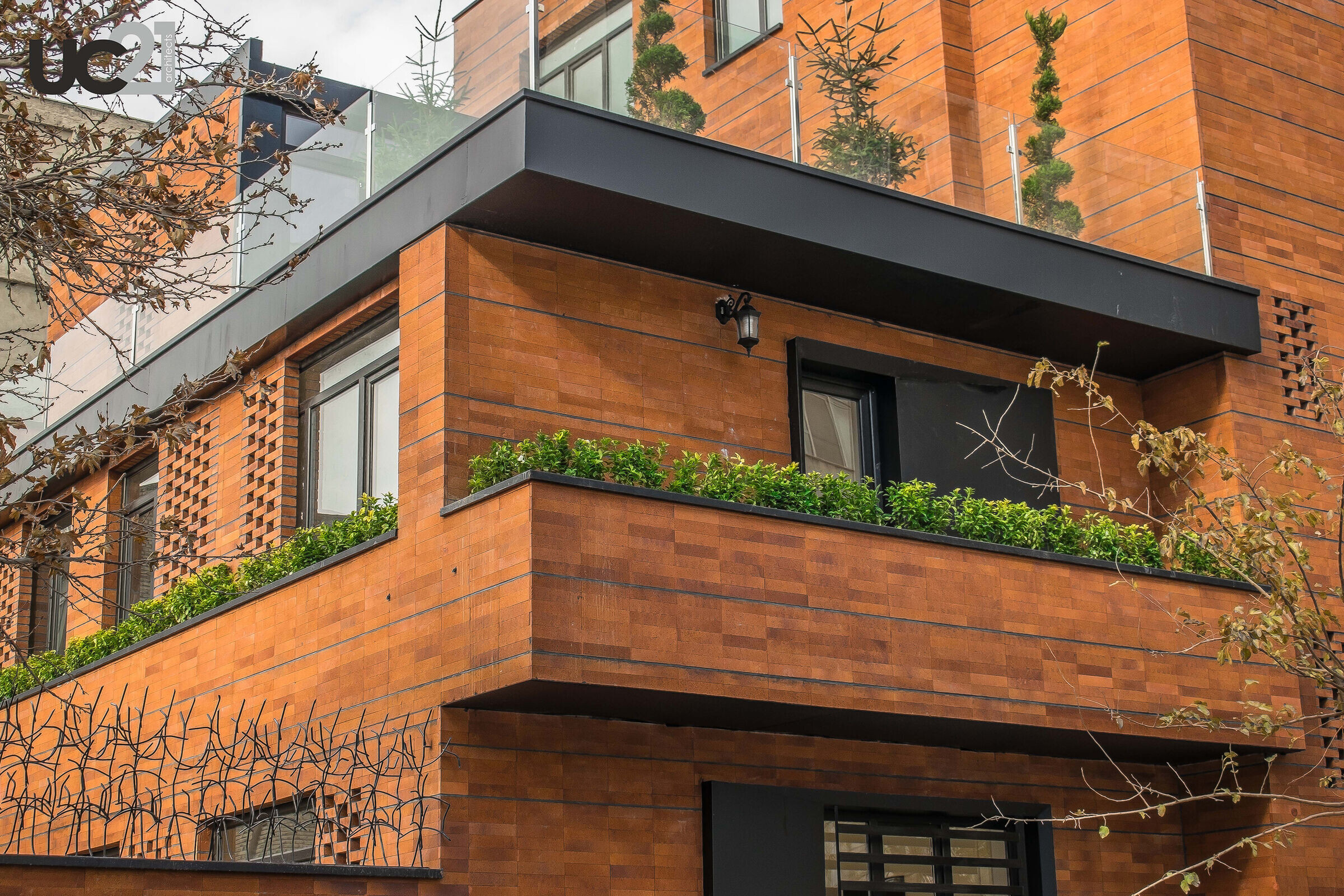 We have created around the windows of metal frames alternating size and configuration depending on the floor. then we created some planters that also function as a parapet with the bricks in the terraces in order to create a green part in the building with the box plant that have as one of their characteristics the attraction of pollution. Another material used in the project is the glass for the parapet of the second floor to have a feeling of lightness so as not to burden the project with bricks too much.