Breve means Brief.
Brief. Adjective
lasting or taking a short time; of short duration.
Brief is the coffee you drink in the morning to wake up everyday.
Brief is the nap you take after lunch to recharge and get back to work.
Brief is this intervention, and the duration of such.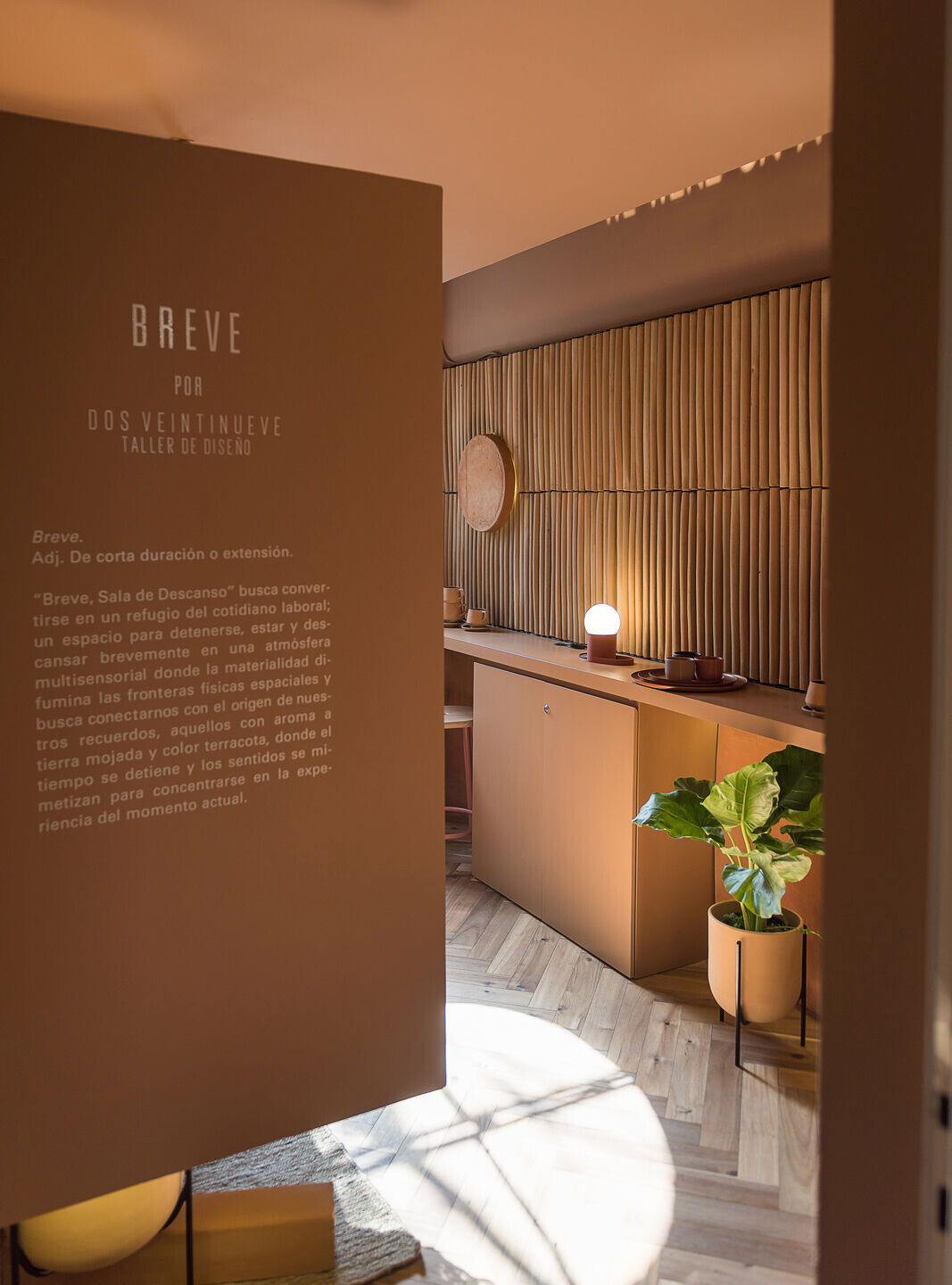 Breve (Brief) is a 10 square meter project we designed for Design House 2020 inside Publico Coworking in Mexico City. Because of the location inside a coworking, we wanted to create a space that somehow related to the typology, so we landed on a breakroom, which we understood to be as a refuge of the daily work life, the place where you escape to answer a personal phone call, to get coffee or just take a nap after lunch.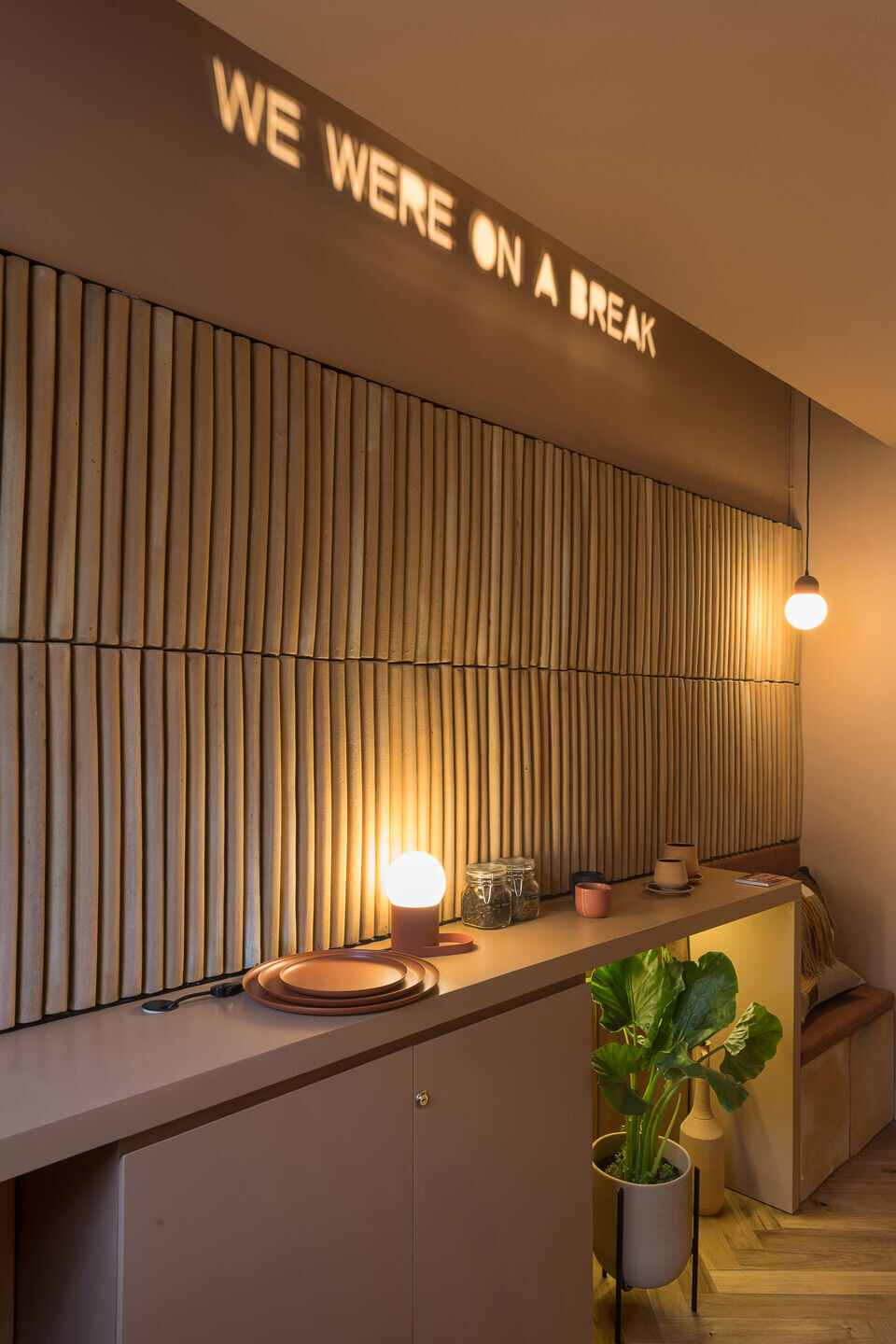 The idea of the refuge brought us to the origin of time and how men used to seek refuge in caves and thus we though of clay, a natural material which can be transformed in different shapes and is commonly used to make bricks for construction of, well, our everyday refuges also known as homes.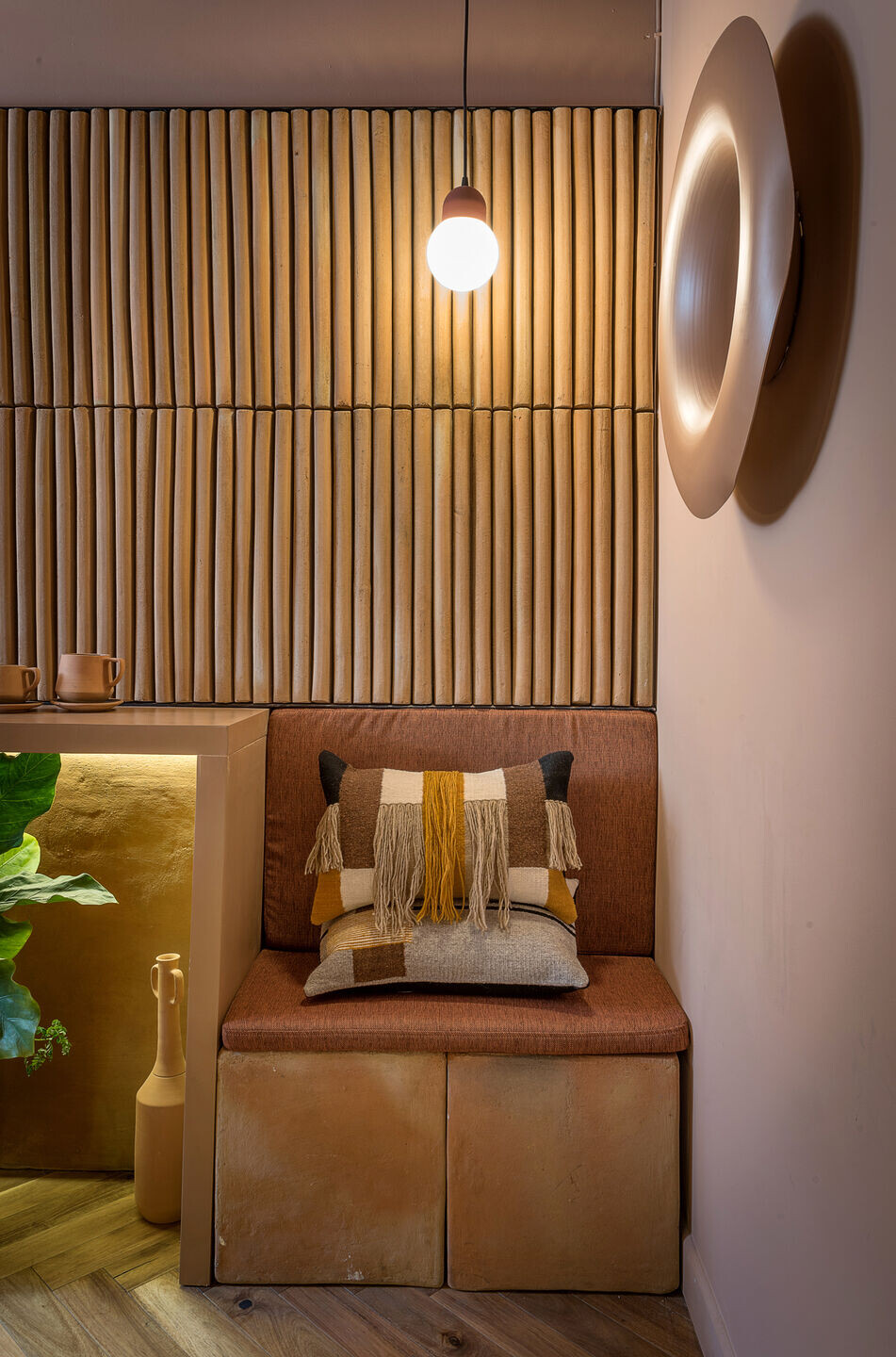 Our goal was to generate a multisensory atmosphere in a warm space with a smell of wet soil, where terracotta is the main star as the clay transforms into different shapes and sizes that envelop the space and into other handmade objects such as lamps, cups and plates, all produced by the same local artisan.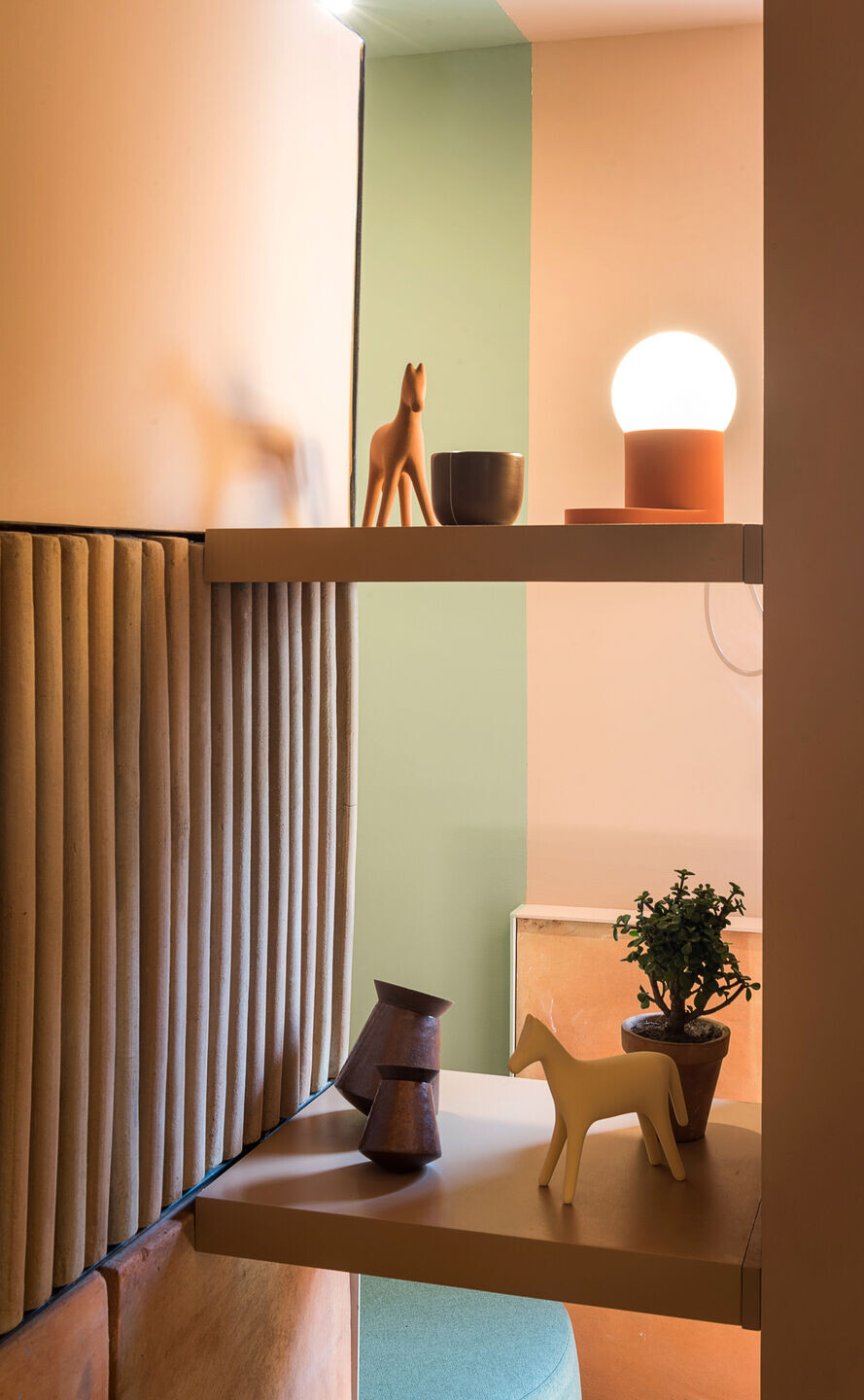 The project is articulated through a corridor that divides the different scenarios of the intervention. On one side, there's a bar where you can get coffee or sit down for a quick lunch, while on the other, there is a resting spot and a reading nook.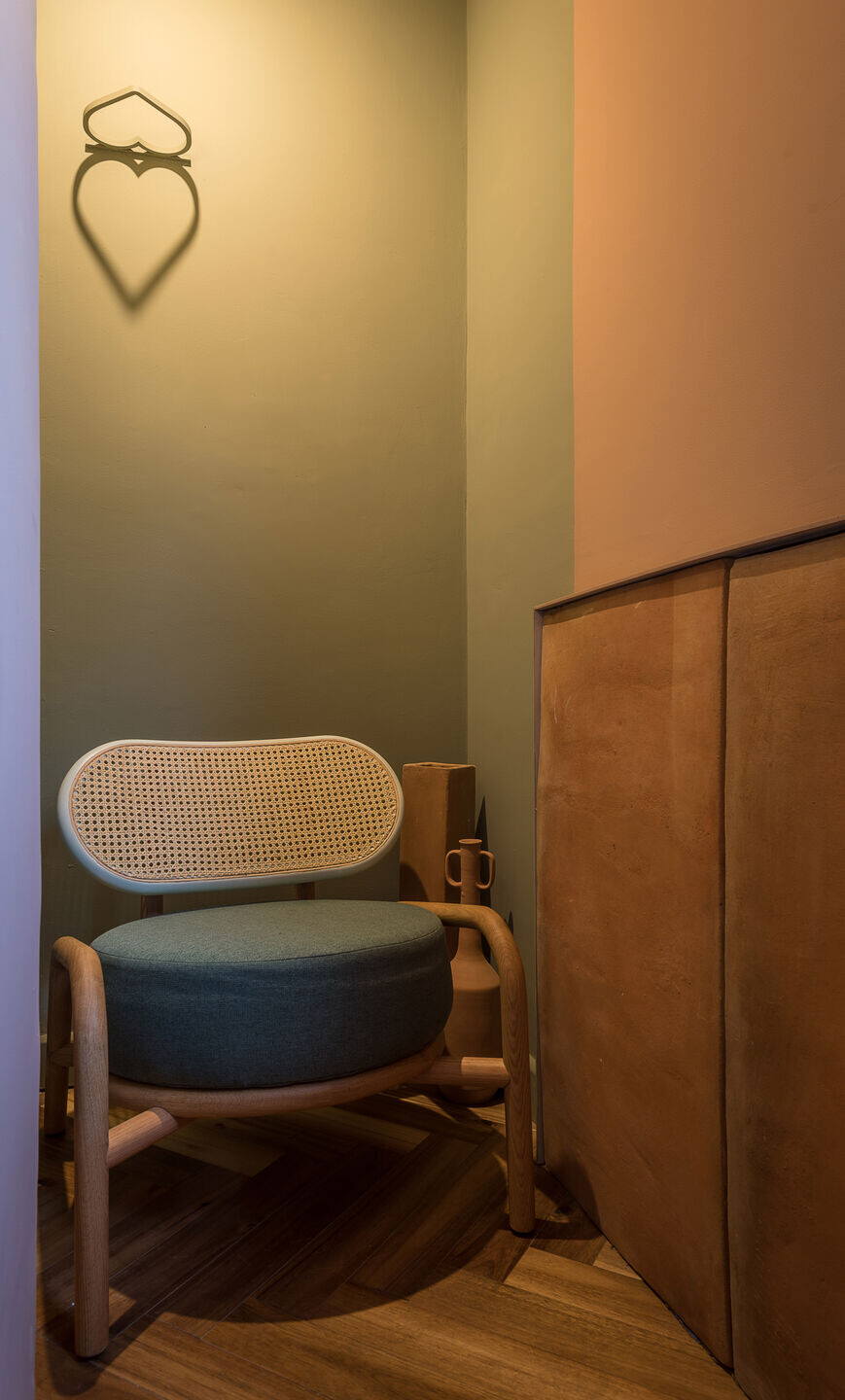 Light is used similarly in two different moments. Above the bar there's a projection of the phrase 'we were on a break', a wink to a 90's favorite sitcom which seemed appropriate for a breakroom. There's also a projection of a heart above the reading nook, an homage to designer Hector Galvan, who often on projects used things that made no sense but somehow worked and made the space feel complete.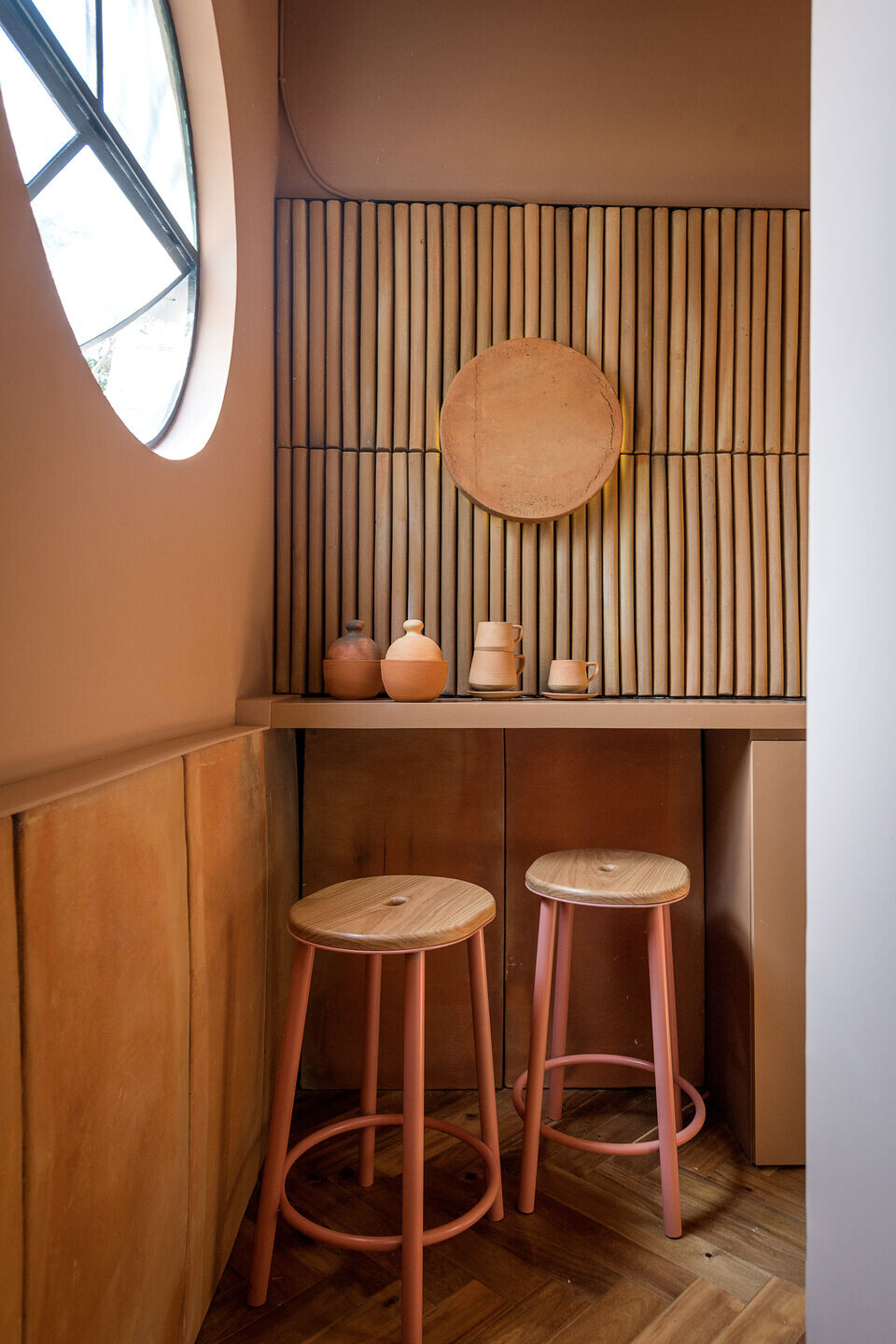 The warmth provided by the clay tiles, the different textures of textiles and multiple shades of terracotta from the natural material on the walls as well as the essence of wet soil spread in the air and the ambiance of the multiple light sources, create an harmonic and visually attractive space, but also a peaceful and tranquil atmosphere that serves the purpose of this room to just take a break.