Prominently situated, between Museumsquartier, Volkstheater and Ringstraße, Vienna's Café Bellaria has been considered a meeting point for coffee lovers, gourmands and bon vivants since 1870.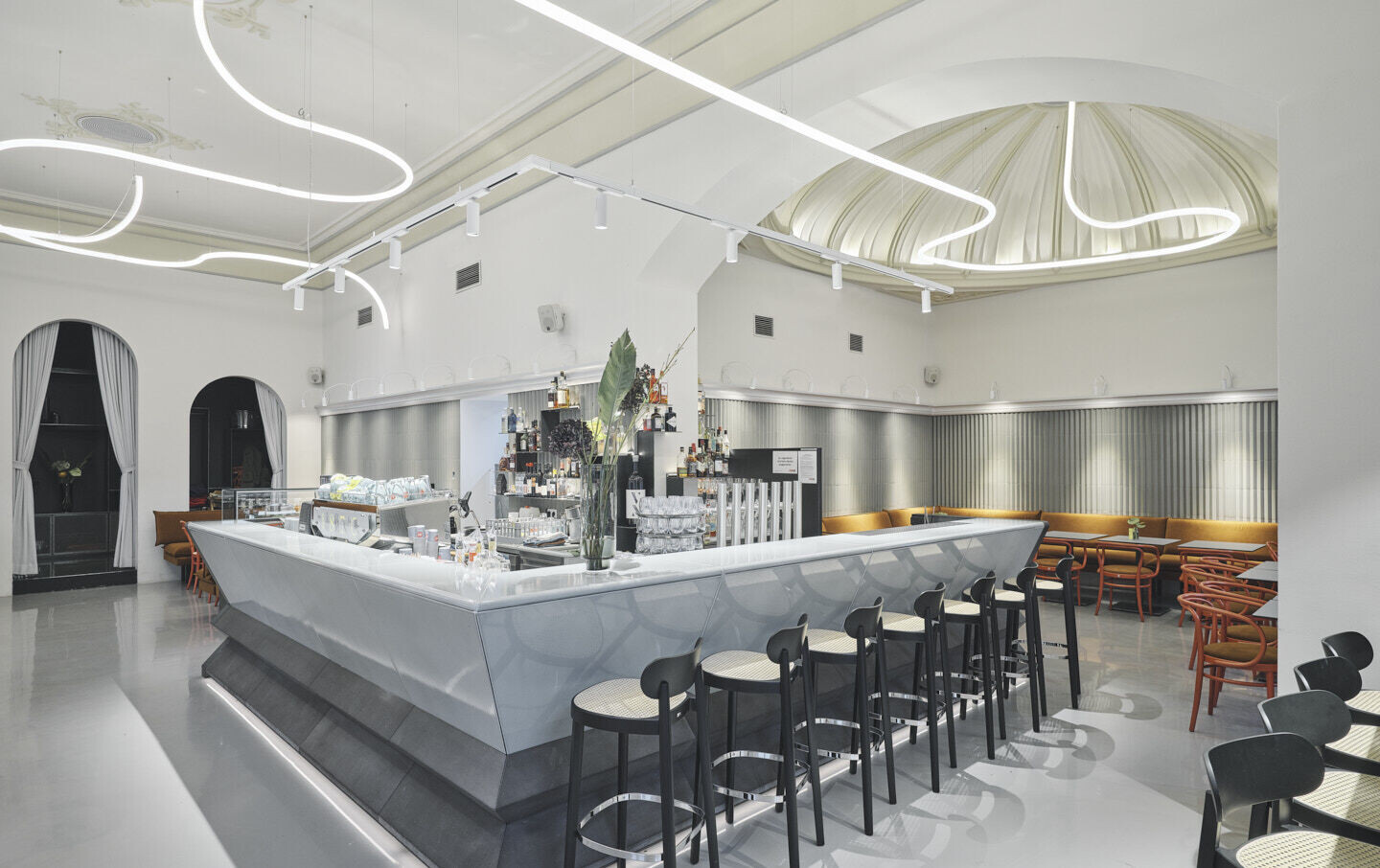 The renovation of the Wilhelminian style venue by BURO KLK preserves the historical architecture, creating an authentic relationshipbetween traditional and contemporary elements. Starting with the open floor plan, the venue is conceptualized as a vast space for encounters based on the tradition of Viennese coffeehouses infused with modern elements.
Taking inspiration from the literal meaning of the term "Bellaria" – meaning "pleasant air" – the color and material palette plays with a breezy outdoorsy motif recreating a fresh atmosphere, despite its central innercity location. "Bellaria" was originally the name of a prominent balcony belonging to Maria Theresia, the only
female ruler of the Habsburg empire. Guests are greeted with furniture and finishes in earthy to reddish shades, while light blue and green tones gradually blend into the color scheme, incorporating a feeling of freshness within the interior.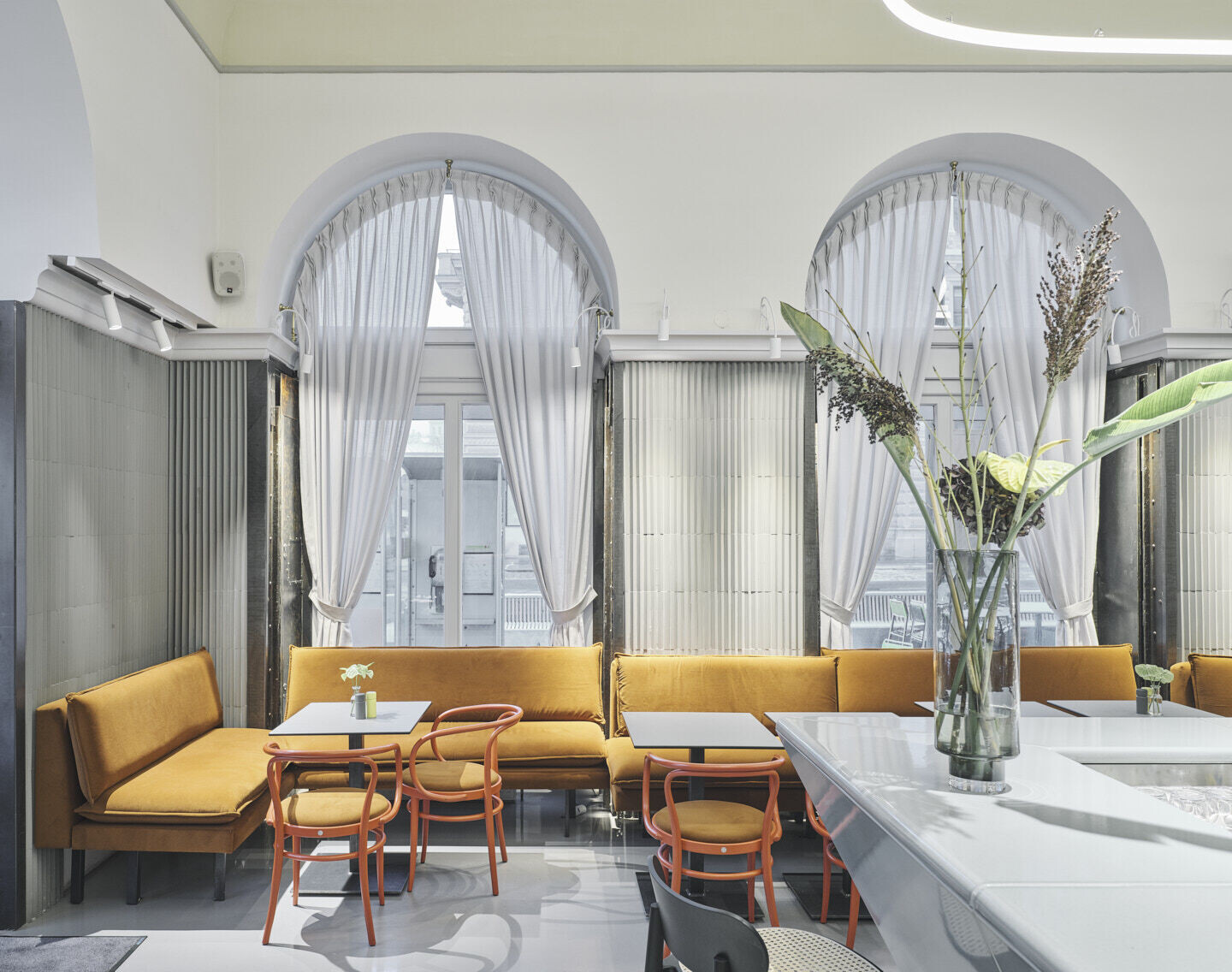 A stripe of threedimensional wall tiles encircles the entire guest area creating a well defined sense of space. The soft shapes of a minimalistic lighting sculpture spread out along the ceiling, decorated with stucco detailing, and finally flows into a five meter high self-supporting dome in the main room.