A 125 square meter apartment in the city of Ramat Gan that was planned and designed for a young and happy family :), a couple and two children (and one more on the way).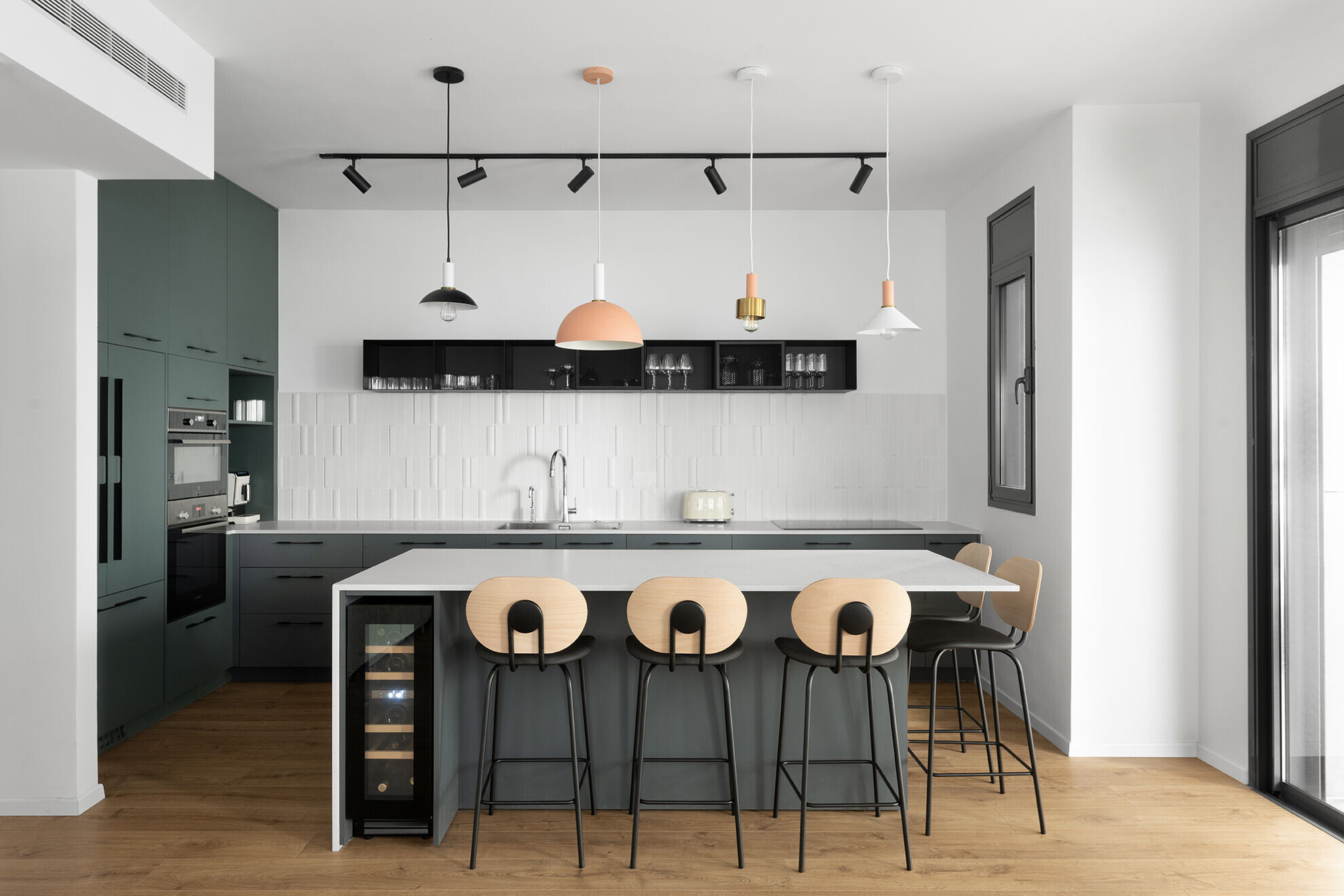 The apartment, was designed to address the family's routin and needs in the present and in the future.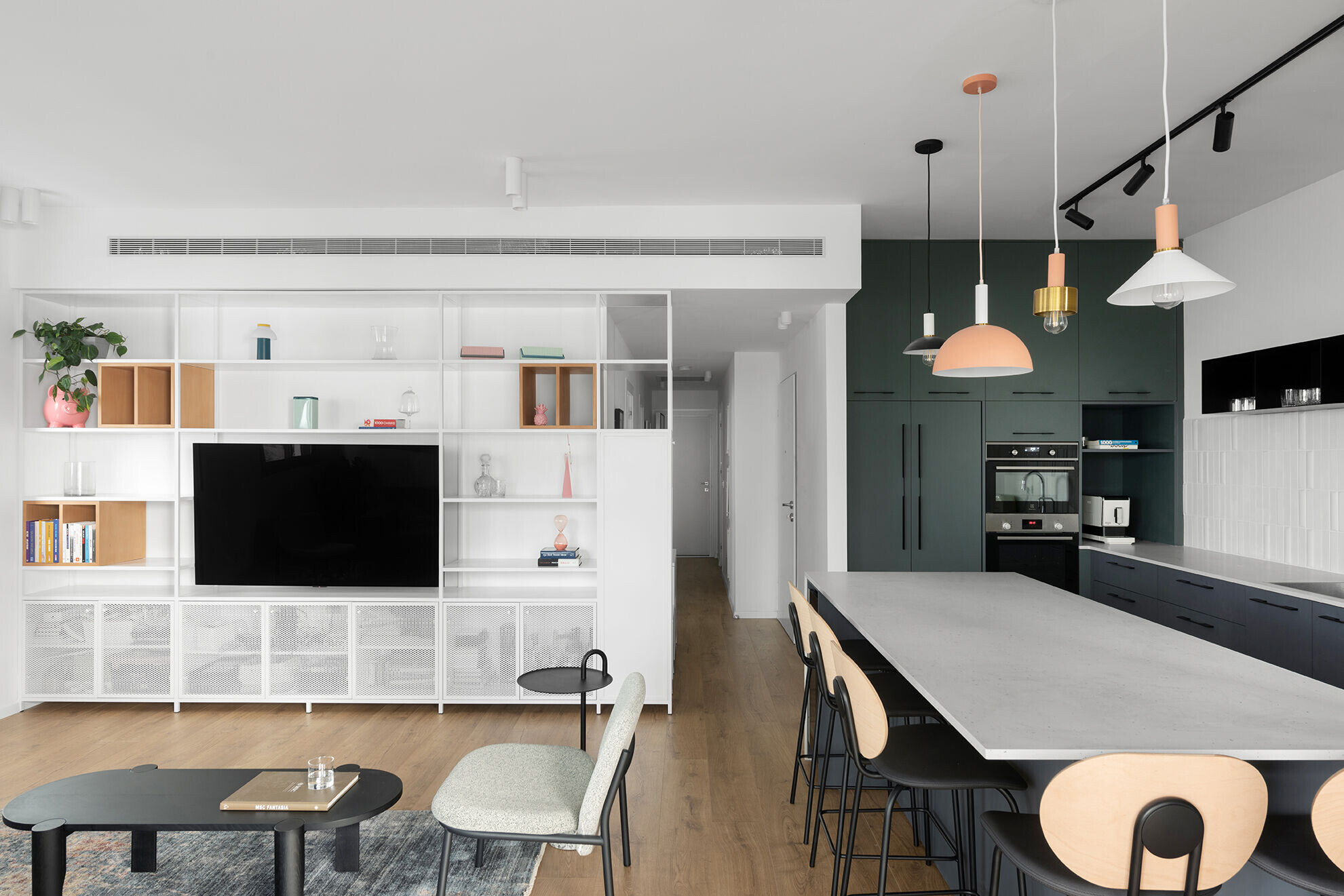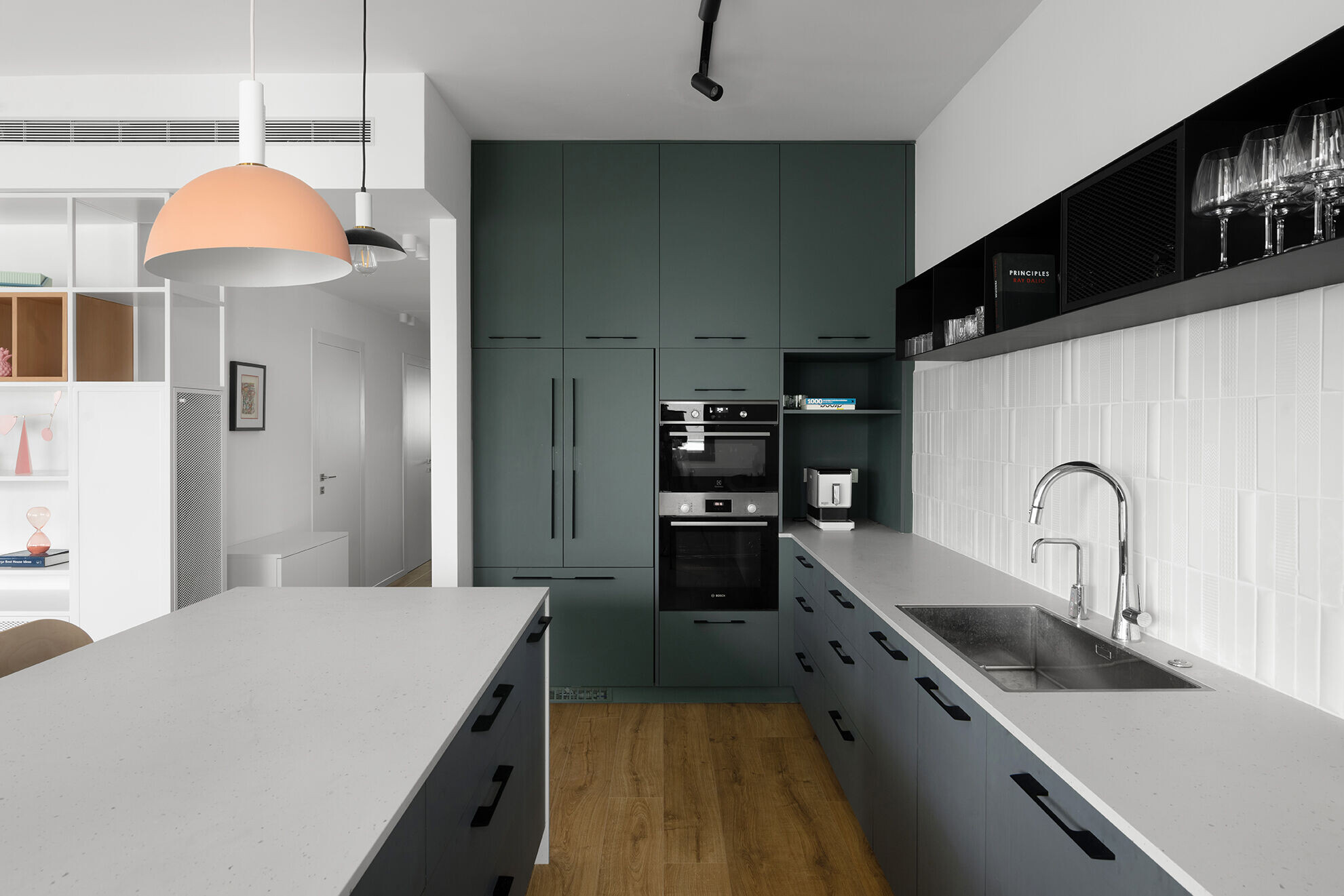 The renovation included redesigning part of the apartment's spaces, and the project included the planning stage, selection of materials, designing custom made carpentry and furniture, and furnishing and styling the apartment.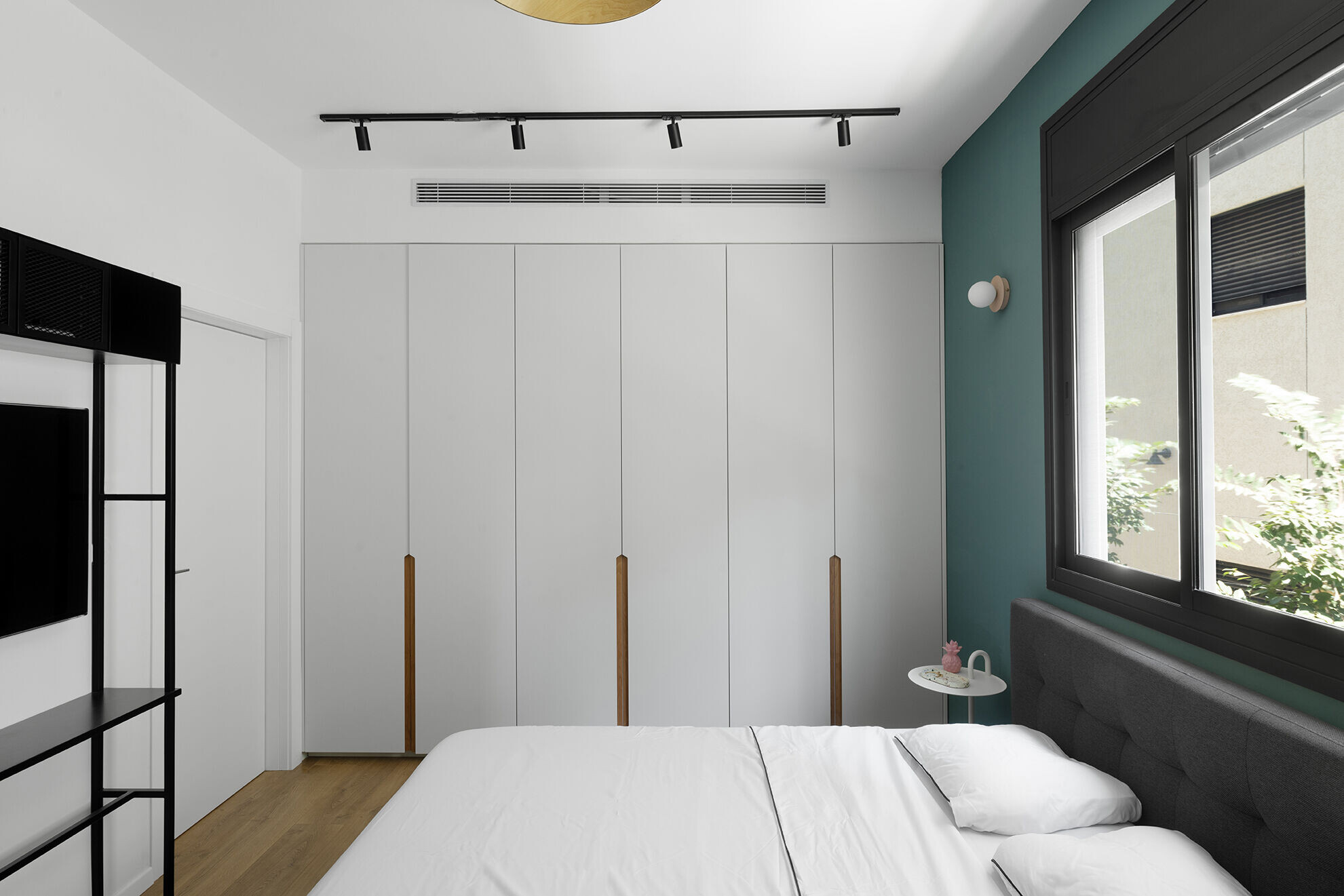 The project incorporated carpentry details and frames designed by the studio and executed by a carpenter and master locksmith.