The Konoba Ćakula restaurant, is located in at Vladimira Nazor 7, near the Episcopal Complex of the Euphrasian Basilica in the Historic Centre of Poreč (Croatia) that is also a part of the UNESCO World Heritage.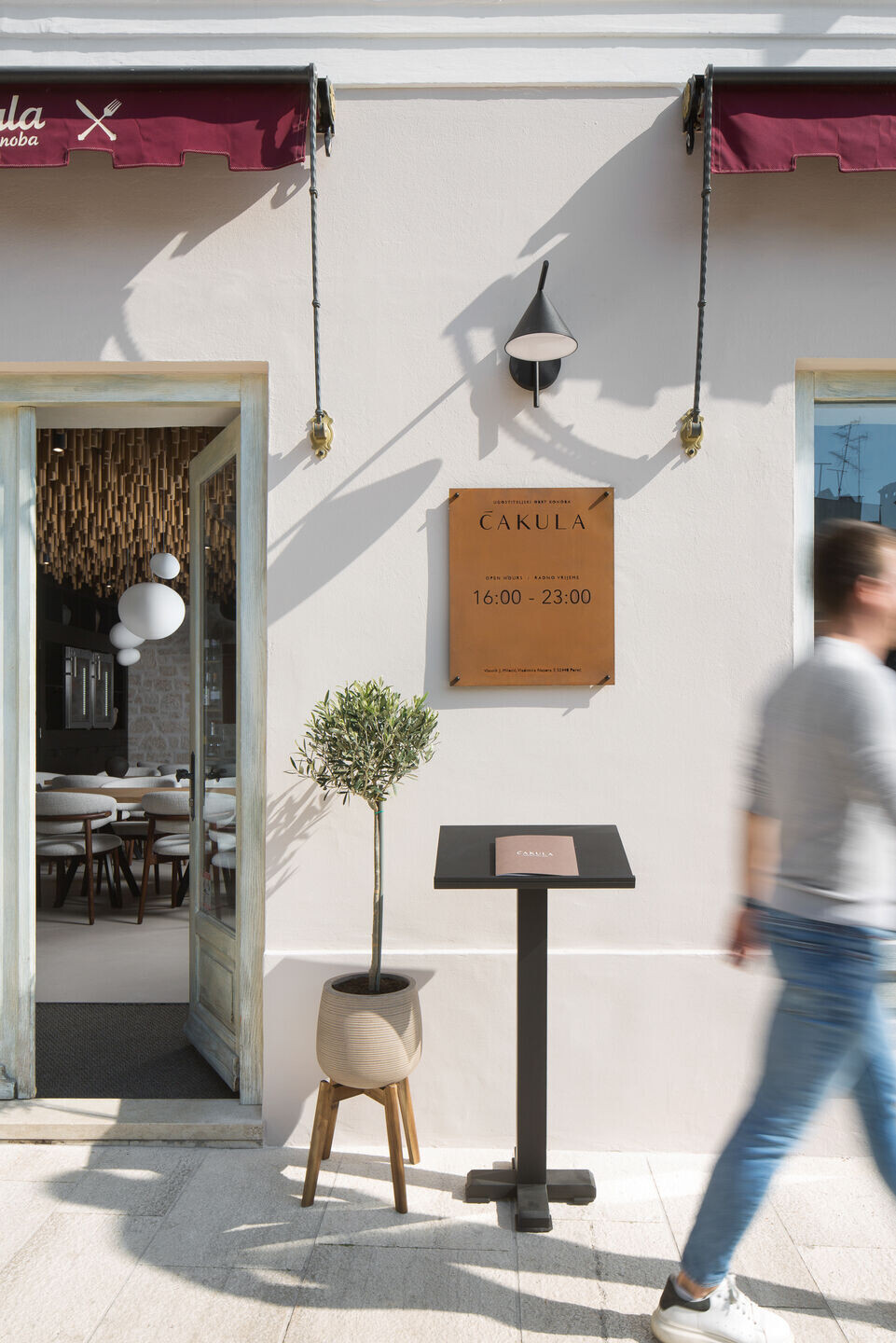 My inspiration was the very word "Ćakula", which means "conversation" or "chat" in the Istrian dialect.
I wanted to give the Istrian soul to the restaurant in a modern way using stone, micro concrete, corten and oak wood.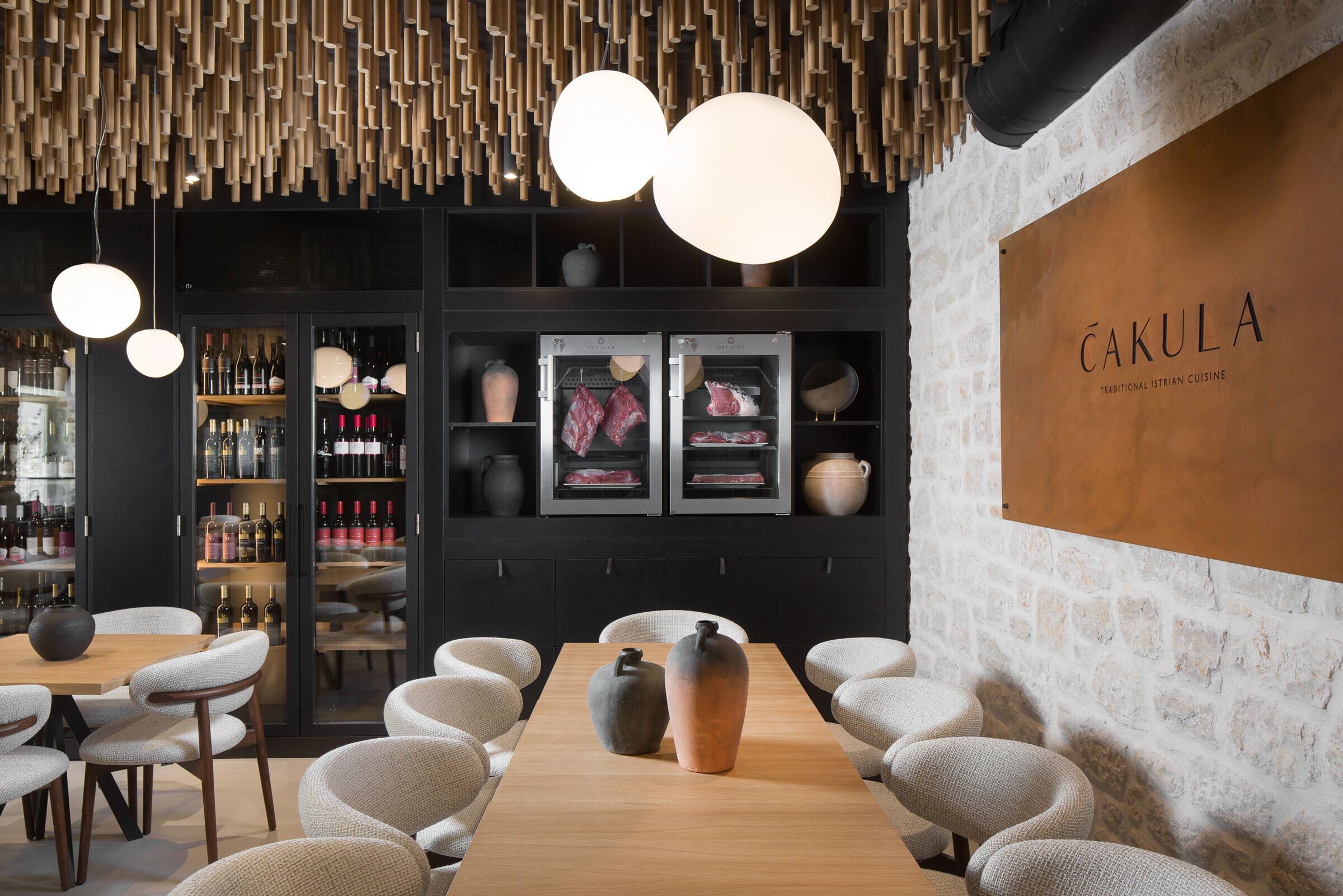 The ceiling that I designed and that was made by a hardworking team of carpenters consists of 3500 wooden cylinders of different dimensions that represent a lot of different conversations, which in most cases are all different. That's why I called those cylinders: "Ćakule".
The pendant lights represent the clouds, because when we are talking and dreaming, we often have our "head in the clouds".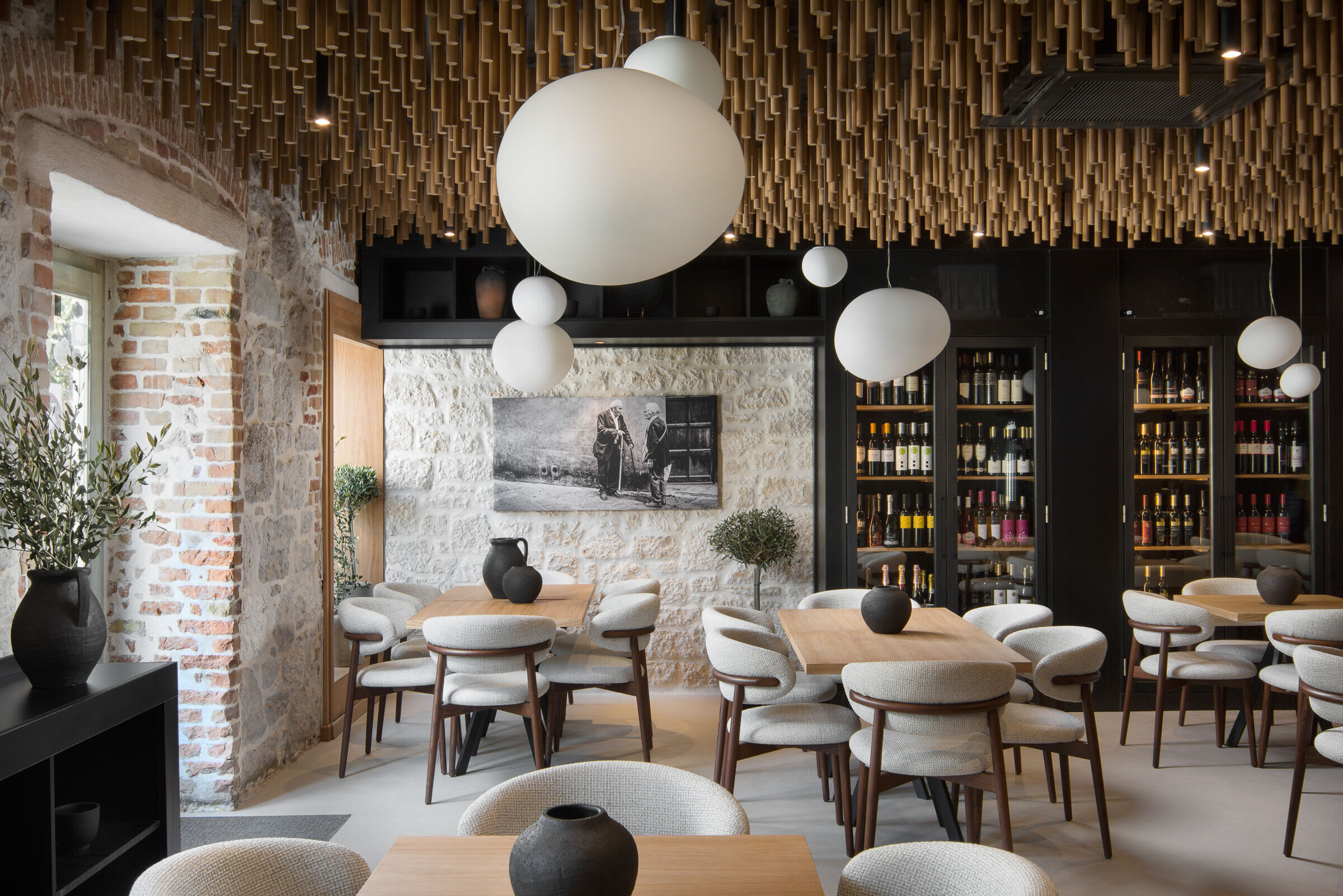 The wine cabinet is custom-designed so that it can store 600 bottles at an ideal temperature, and Dry Agers are installed so that guests can also choose aged pieces of meat. All other elements are black to highlight the main characters of this restaurant: guests enjoying Istrian delicacies, the "Ćakule" on the ceiling, Istrian stone, Istrian and other wines, aged meat...
The kitchen is also black and lined with black rustic tiles to highlight the chefs and dishes coming out of the kitchen.
The Ćakula terrace is actually a stone-paved street of Poreč's old town center. My wish was to beautify and warm the street and combine restaurant chairs, tables and benches with the street.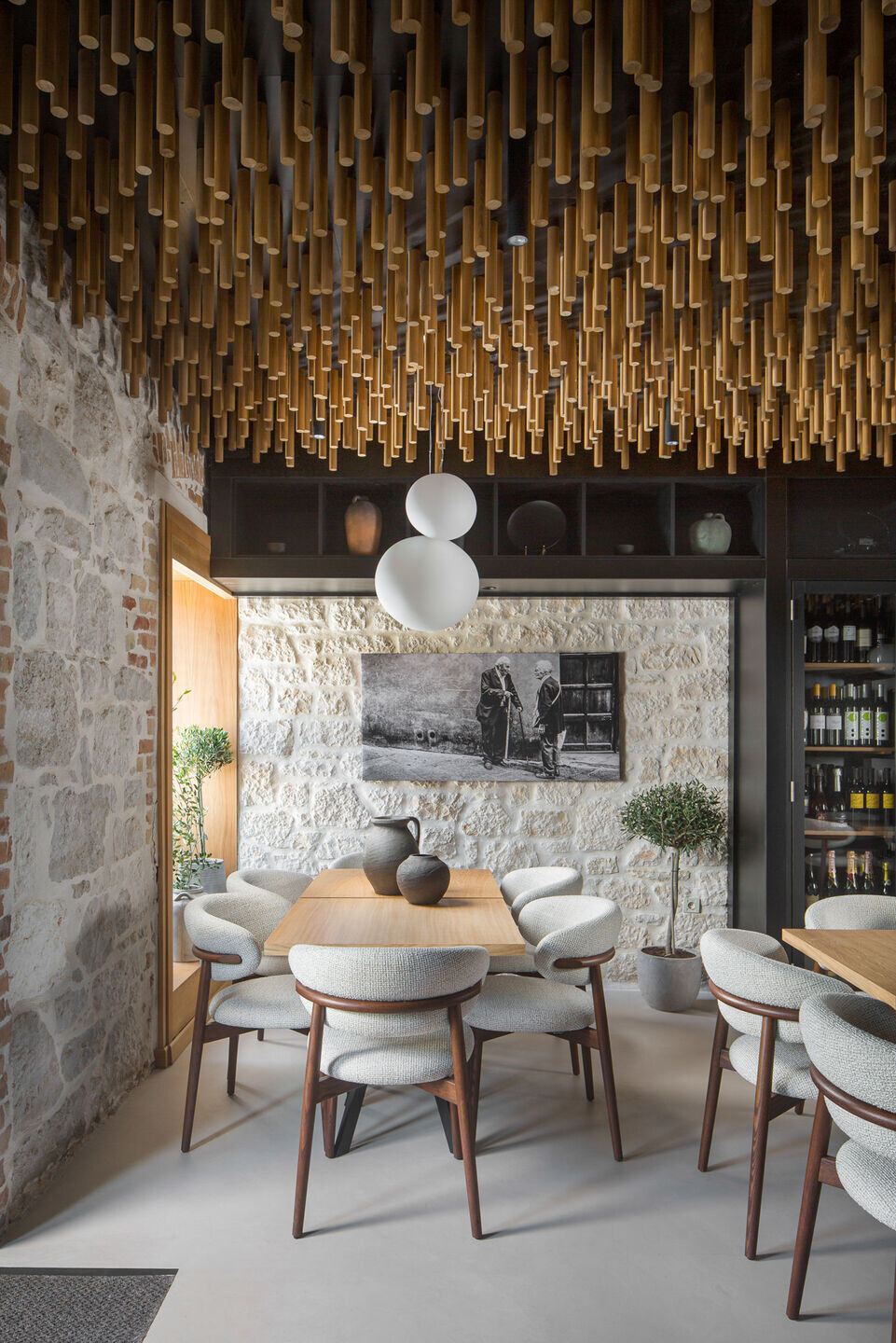 I designed and drew the chairs and benches especially for that restaurant, I combined the oak structure with a plate made of fiber concrete on which the "Ćakula" logo is engraved, it is made by a fresh new eco friendly company EVOLUTA and the carpenter team.
I would like to thank everyone who participated in this project!