The concept of the Raiffeisen TechCenter, the IT department of Raiffeisen Bank in Omsk, is based on IT+ART=DIGITAL ART — a global, bright, dynamic, inspiring — a modern reading of timeless values.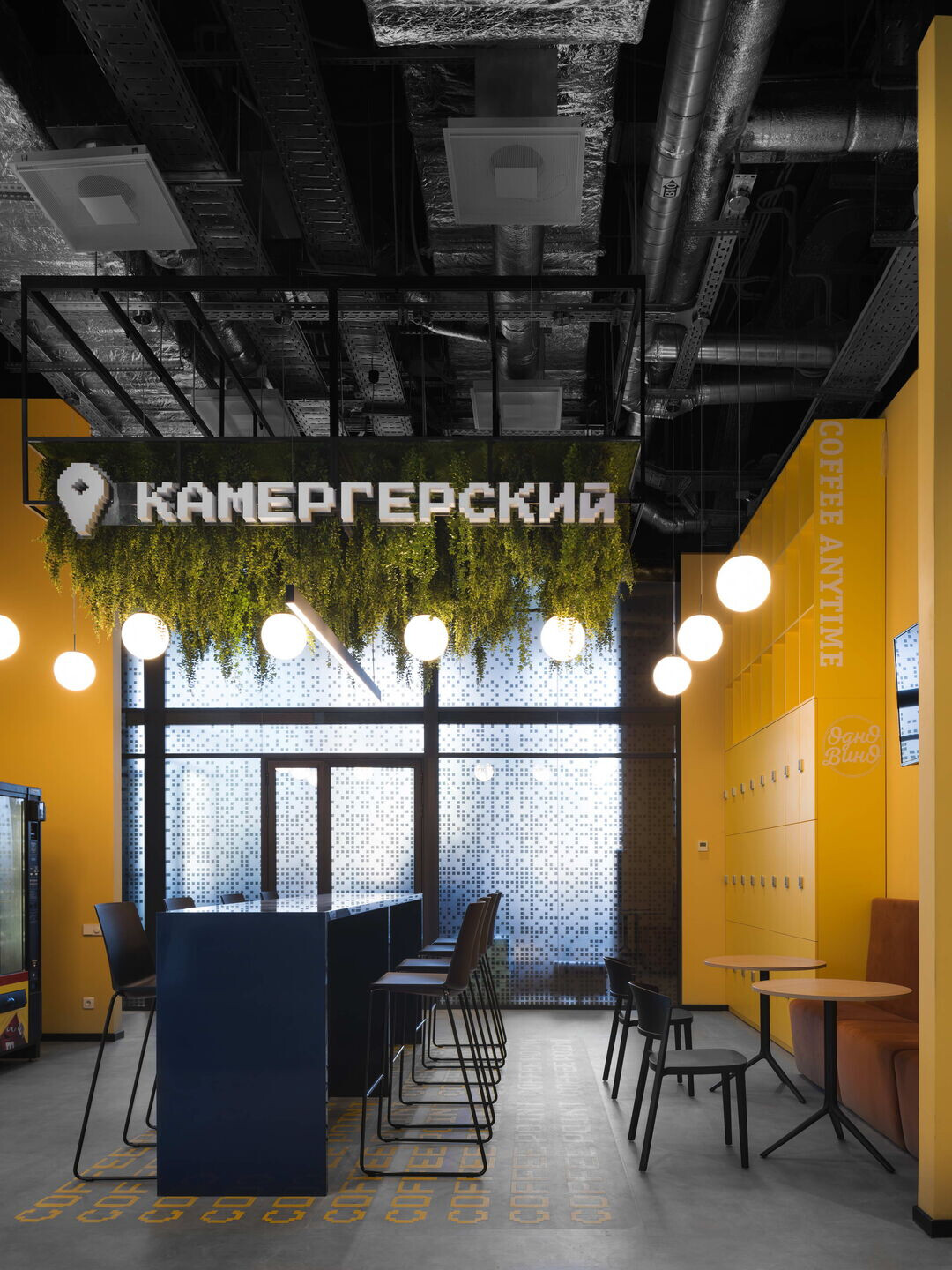 The meeting rooms are inspired by the works of prominent residents of Omsk — artist Damir Muratov, musician Egor Letov and poet Timofey Belozerov. Three different types of art — visual, musical and poetry are transferred on a digital basis and realized in spaces of active discussions and birth of new ideas. QR codes have been placed in the meeting rooms, which can be used to find out more about the identity of the inspirer of the design concept.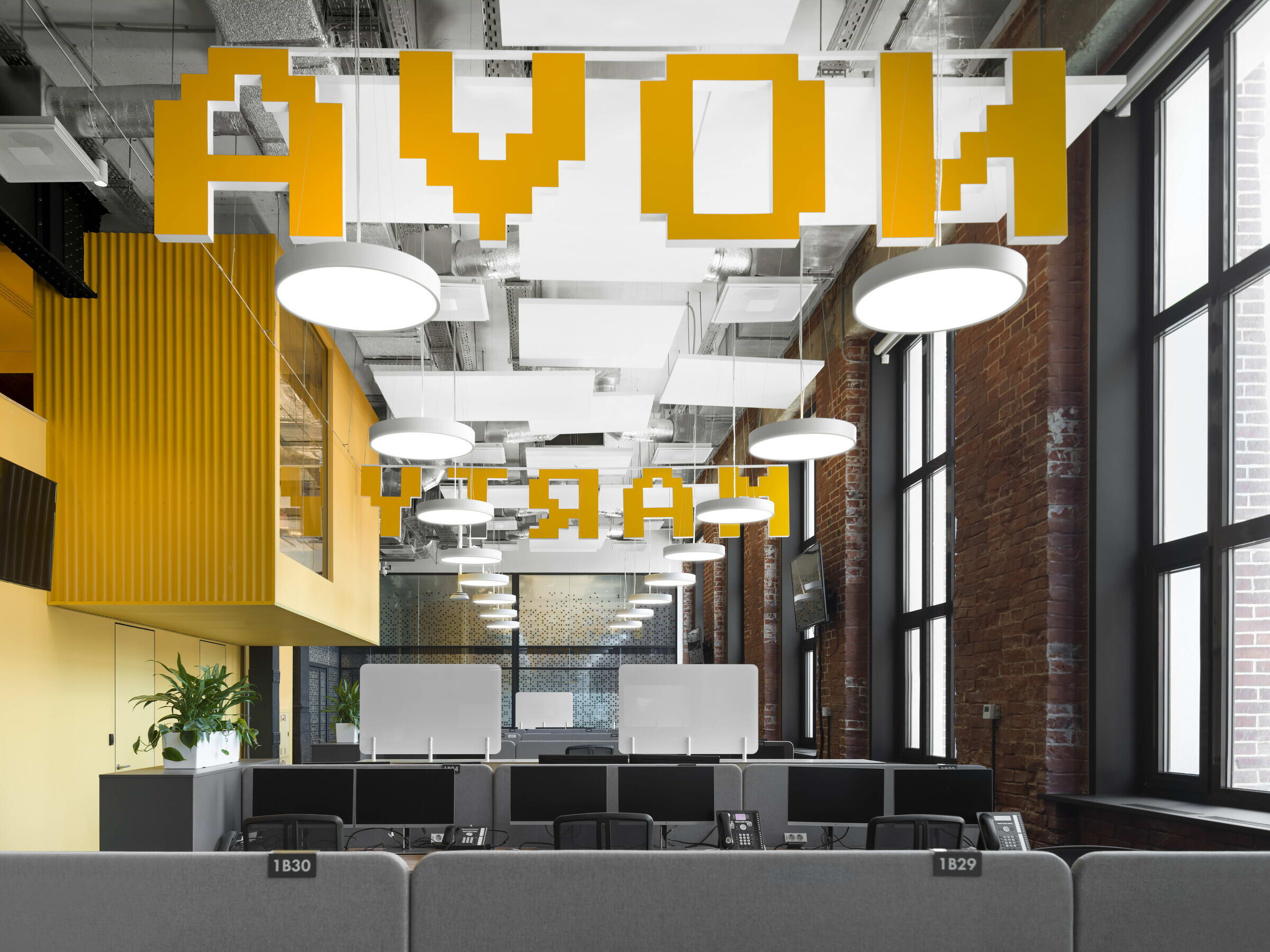 In the reception area there is an installation that is a digital energy cube — it attracts individual pixels that increase the power of the cube. The installation is a metaphor for the office, which is a place of power and attracts the best IT professionals. The dynamic interior energizes for effective work, each space has unique solutions — for example, volumetric suspended texts, Cheburashka created from symbols, various patterns and light installations. A combination of loft and modern styles highlights the connection of times and sets up a productive mood — bright cubes of meeting rooms look extremely effective in the space with high industrial ceilings, restored metal columns and beams. Red brick walls are always one of the best solutions.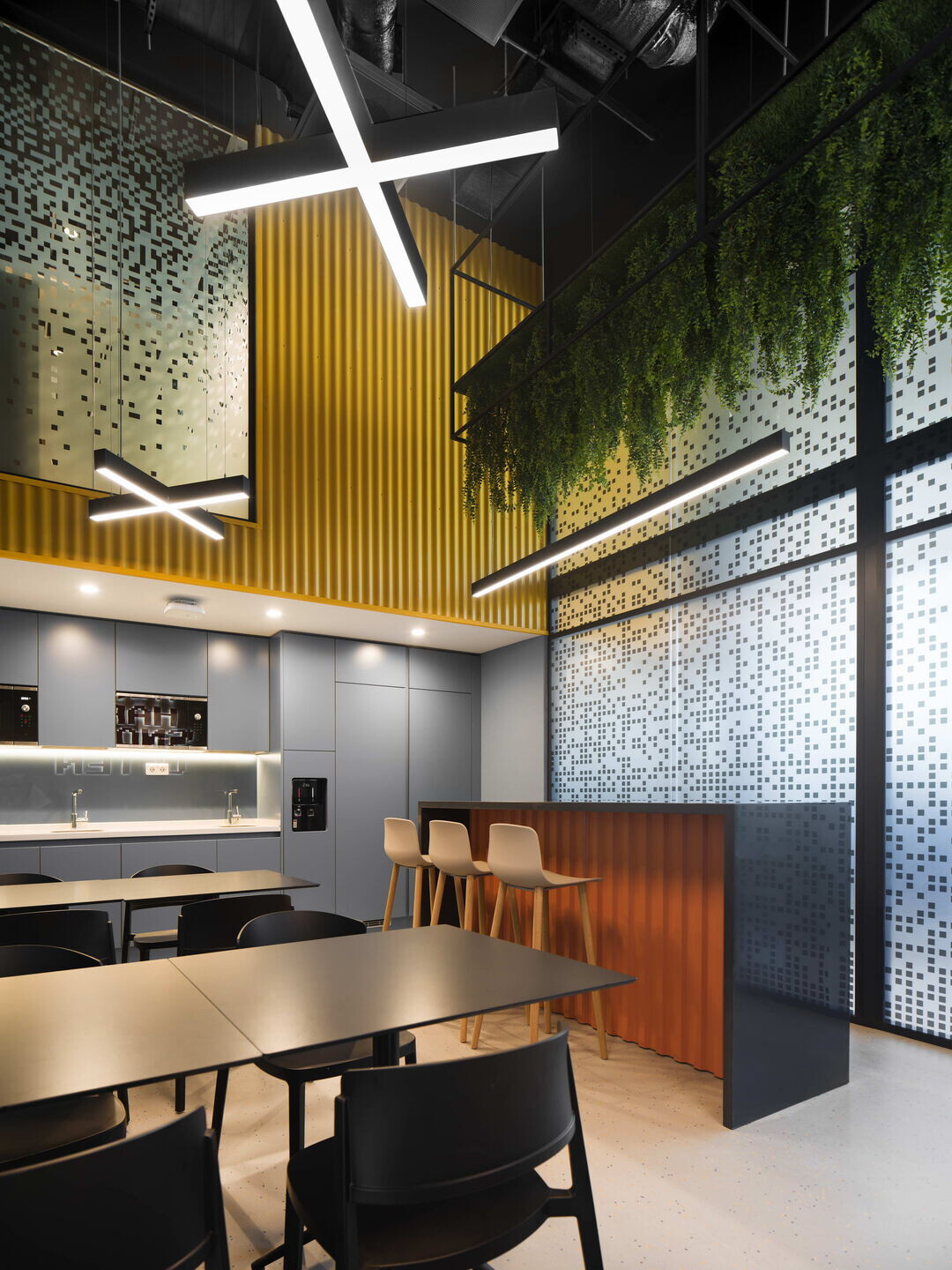 The office offers maximum opportunities - there are small comfortable islands for quick meetings, rooms for secluded work, niches and booths for telephone conversations, areas for collaboration and temporary work. In the best traditions of the IT sector, the office offers several options to switch and reboot — a gym with exercise machines, a game zone, a cafe, there is even a room for sleeping. The office originally had two floors, which were expanded with additional mezzanine floors, one of which houses the sleeping room. All the spaces are visually connected, and five additional staircases and an elevator were designed and built for physical connection.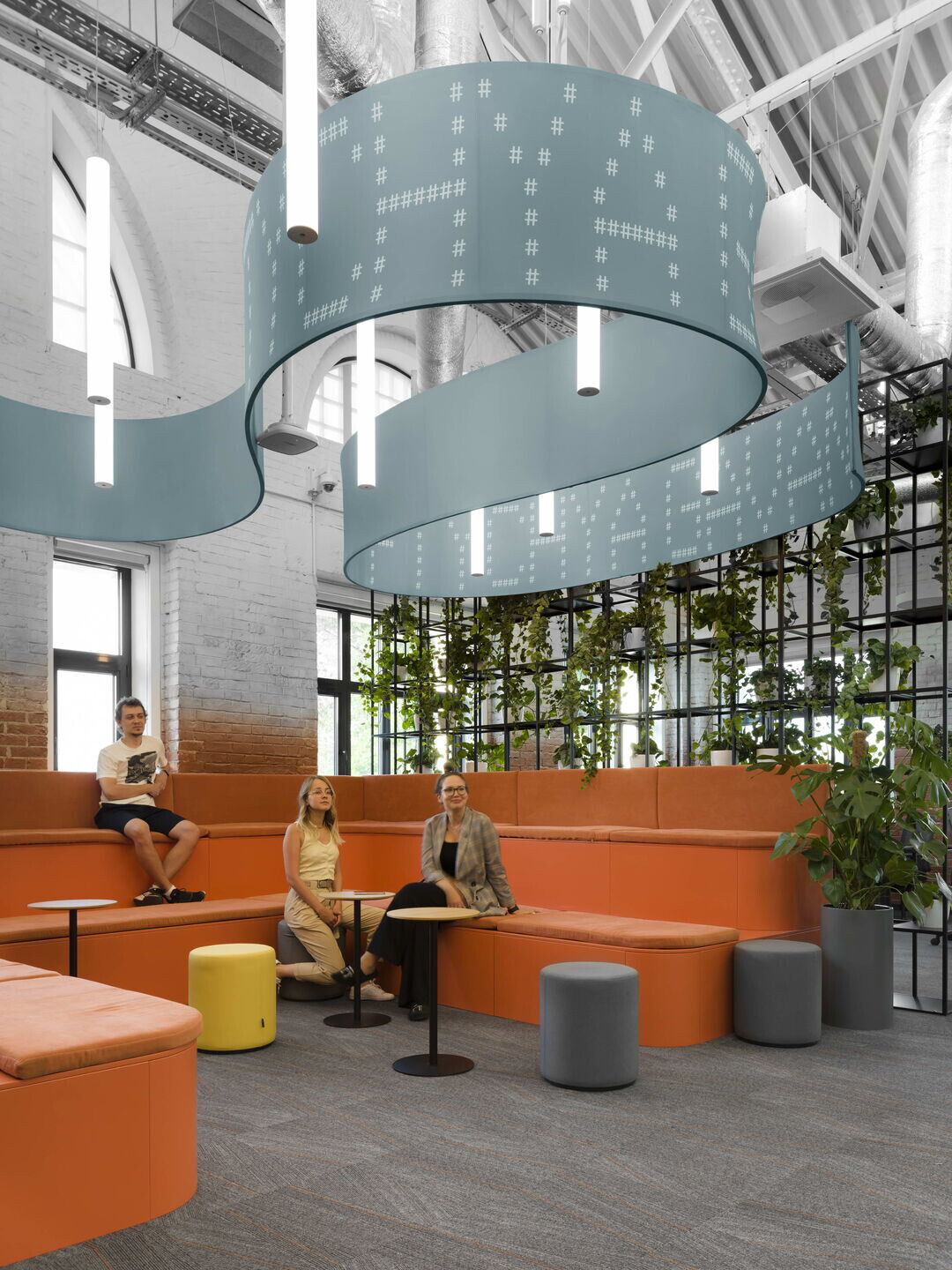 The architects carefully chose the coloristic scheme — the interior is full of bright, complex colors that do not distract from work, but set up for a breakthrough and new ideas. Contributes to the birth of new ideas and handy features — panels on which you can write are presented in different areas. The office will also be able to host large-scale events in the Art Center, a conference room.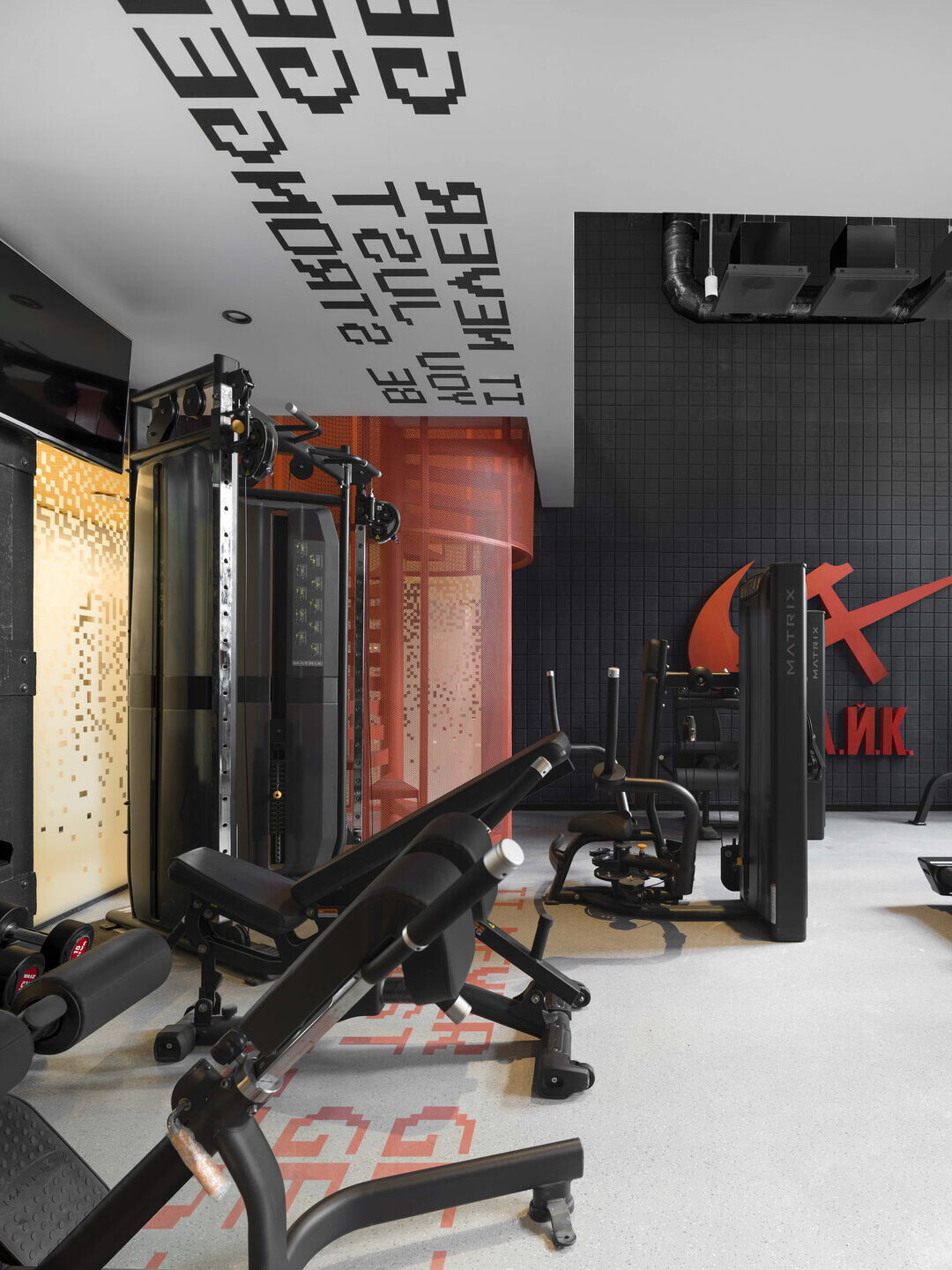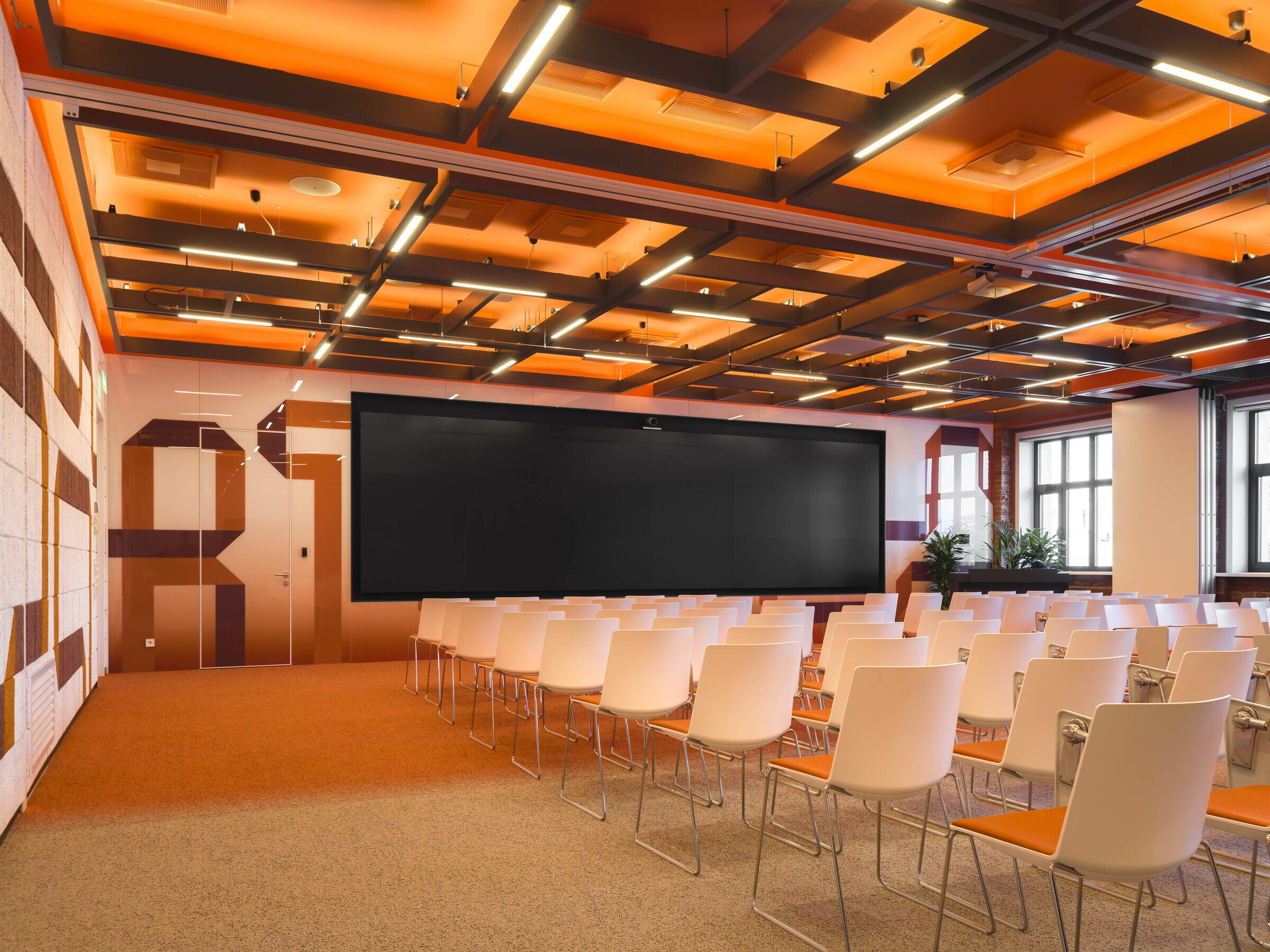 Material Used :
1. Engineering/sanitary equipment: Jacob Delafon, Laufen, Grohe Costa, VitrA Arkitekt, Kerrock
2. Lighting: Z1, Muuto, Fagerhult, THORN, AL50, Citilux,
3. Furniture: Indass, Narbutas, Pedralli, Vitra, True Design, MDJ, Kinnarps