The restaurant "Z Drugiej Strony Lustra" (eng."Through the Looking-Glass") was created out of love for people and cooking. In 2017, the authors of the prestigious Gault & Millau culinary guide awarded Iwona Niemczewska, the owner and chef of "Z Drugiej Strony Lustra", with the title "Best Female Chef in Poland", and in 2019, she was awarded the Culinary Personality of the Year prize. The restaurant of such a chef needed to be unique.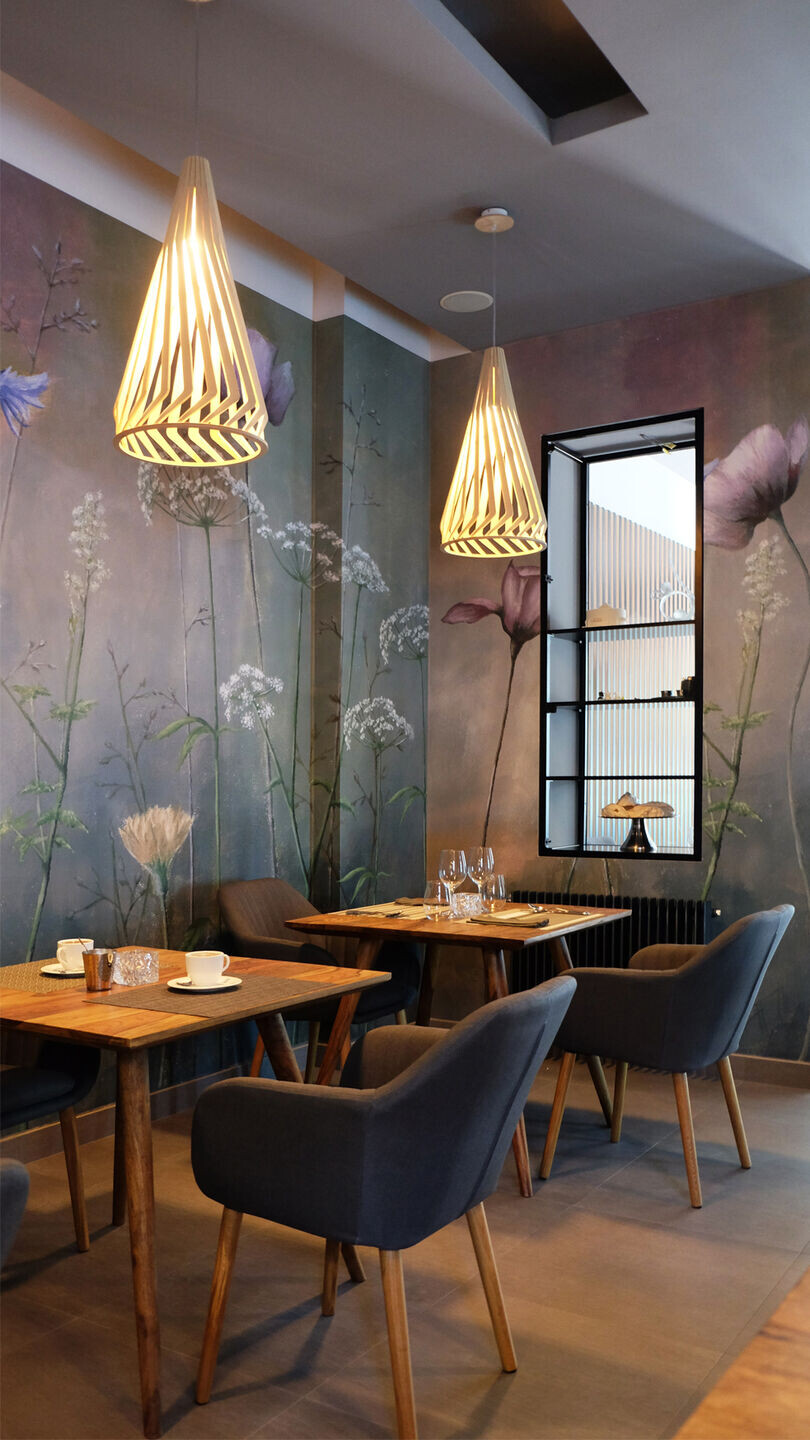 The main design assumption of TOYA DESIGNwas to create a new, unique space, corresponding to the already established image of the restaurant. The owner wanted to keep the existing equipment.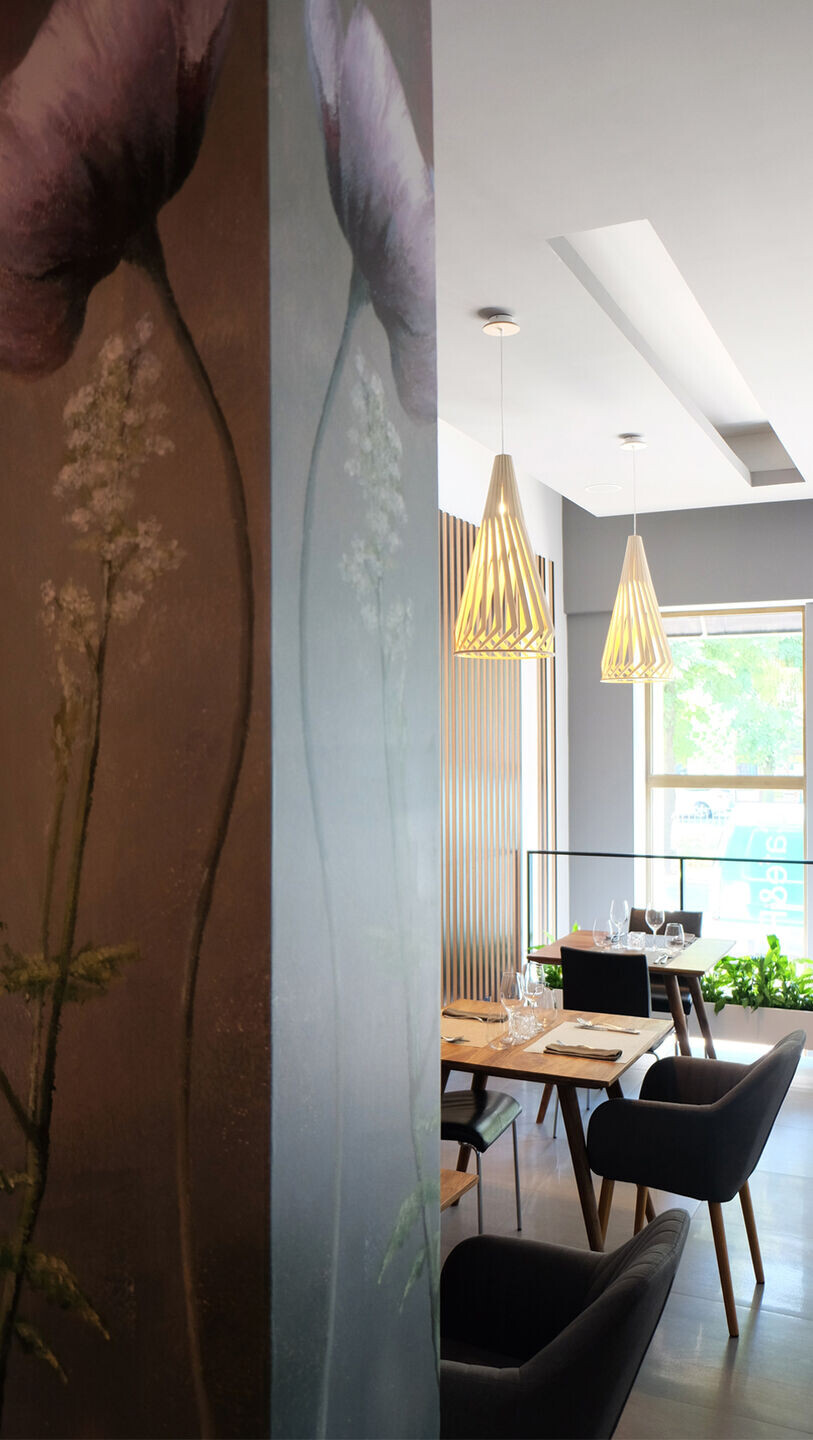 The starting point was a painting, crafted especially for the project, depicting a Polish meadow. The painting, transferred into a large format, was to present the fairy-tale land of Lewis Carroll's Alice. The motif, abstracted from the white background, seems to "grow" right out of the walls.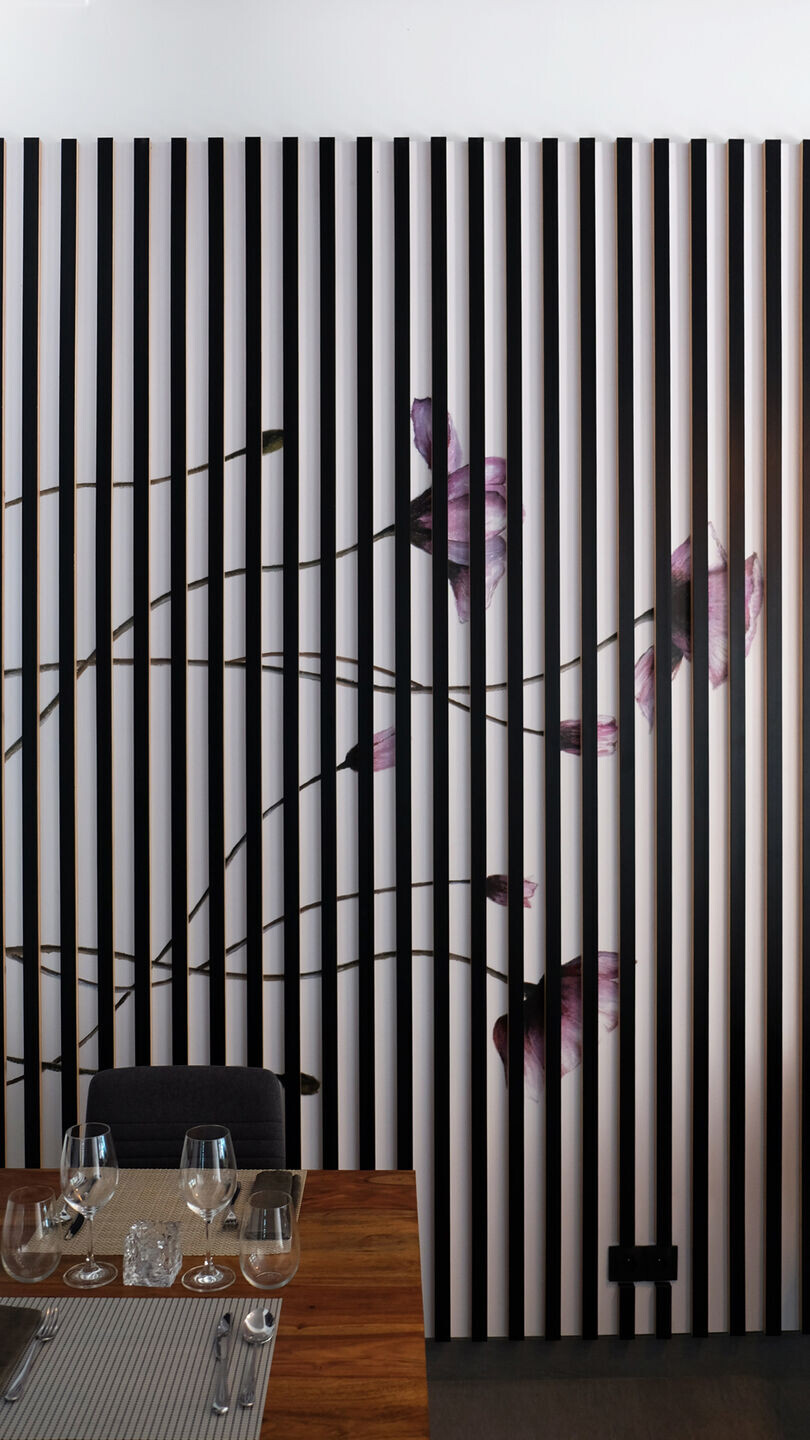 Additionally, the introduced wooden panels organize the space, protect the painting and give the interior an even more nature-like character.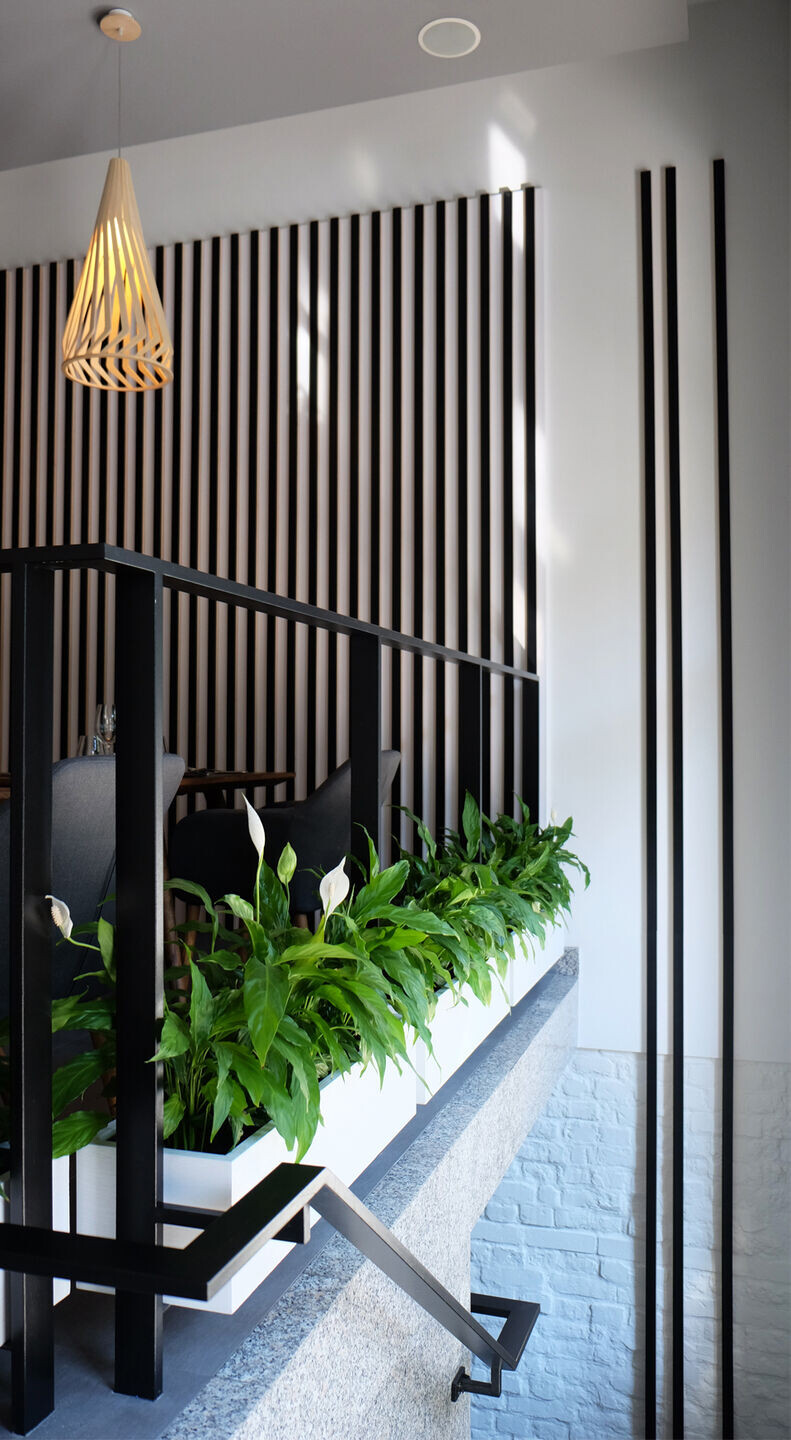 A personal and unique painting element captured in architectural rigor, together with excellent cuisine, great service and delighted guests, creates a coherent unity, so important for such places - places that should be perceived with all senses.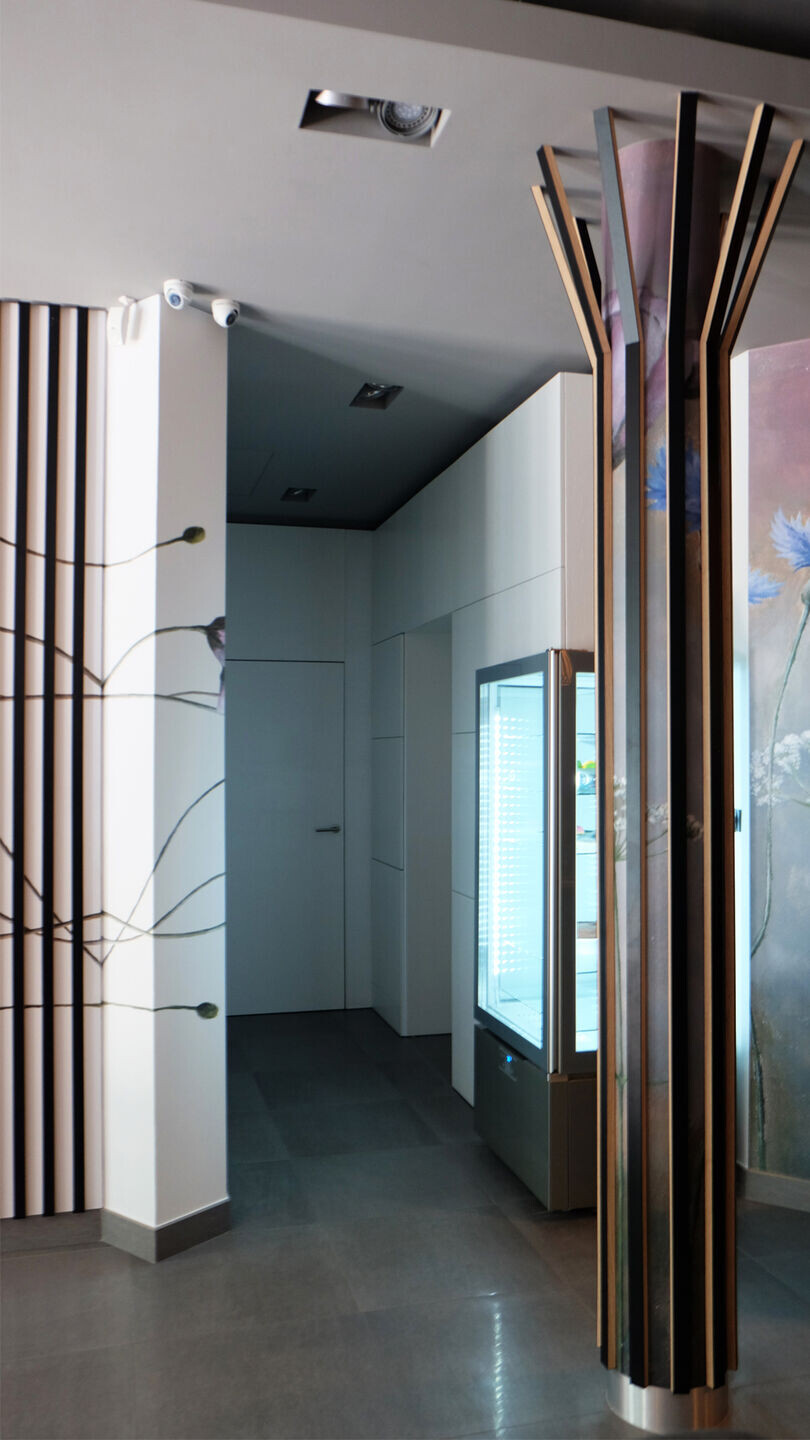 Material Used:
1. CustomForm – Vega -suspendent lamps
2. Flos – Skygarden - suspendent lamps
3. Anna Marmur – design of wallpapers
4. Piotr Guszczak "Akapit" – wallpapers
5. Tikkurila- wall paint