The LeBron James Innovation Center at Nike World Headquarters (WHQ) celebrates and advances the company's foundation of innovation. One of several new facilities on the WHQ campus, the facility's prominent, central site establishes Nike's ongoing research and development as the heart of its new campus.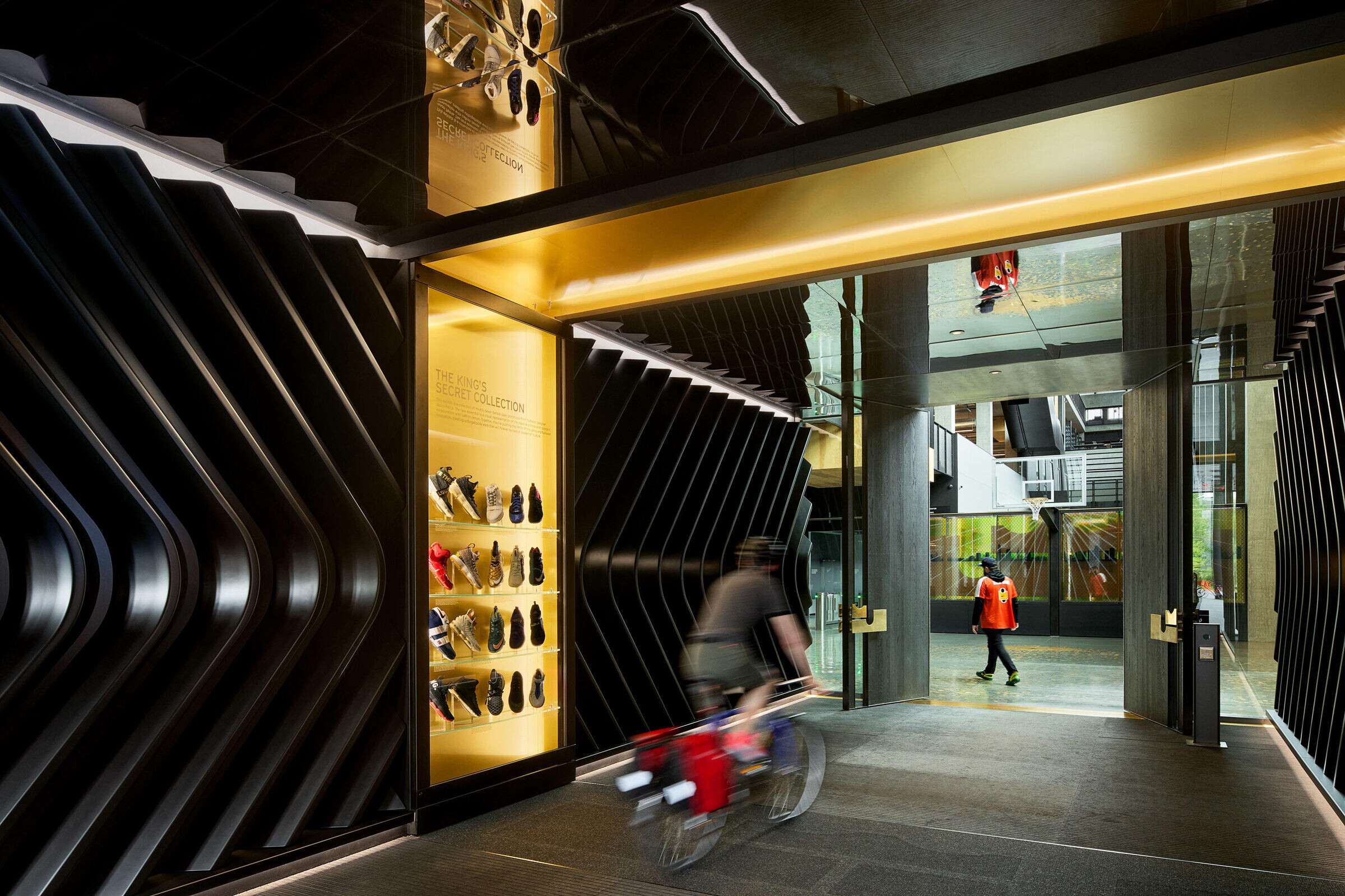 The 700,000 SF, LEED Platinum certified building, which for the first time unites over 700 staff from innovation teams previously spread across the Nike campus, is designed to foster cross-pollination of ideas. An open, four-story central atrium removes physical barriers to collaboration and creates a bright, welcoming center for engagement and spontaneous encounters. Dedicated spaces for chance interaction and co-working punctuate the atrium, showcasing these activities to encourage a culture of participation. The atrium also provides staff and guests an intuitive system for wayfinding throughout the building.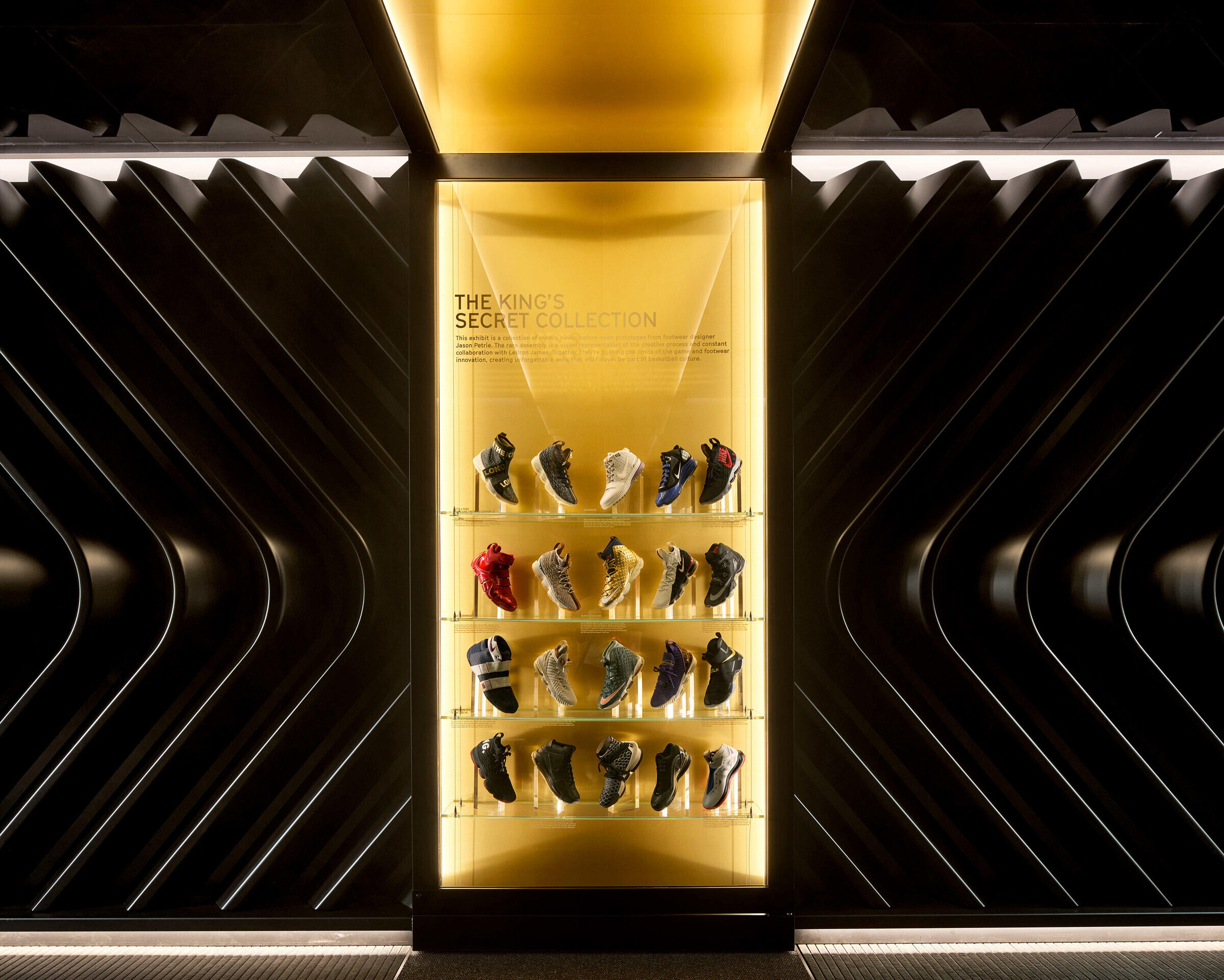 At the top of the building, the Nike Sport Research Lab (NSRL) reflects the brand's design legacy and showcases its ongoing dedication to innovation. Cantilevering 50 feet above the main entry, the NSRL's mega truss structure and waffle slab base express the building's engineering craft while nodding to the iconic waffle pattern of early Nike shoes. To support research, development and testing, the NSRL houses a track, full-sized basketball court and partial soccer pitch, and connects to the signature 100-meter, 15.63% incline ramp on the facility's exterior.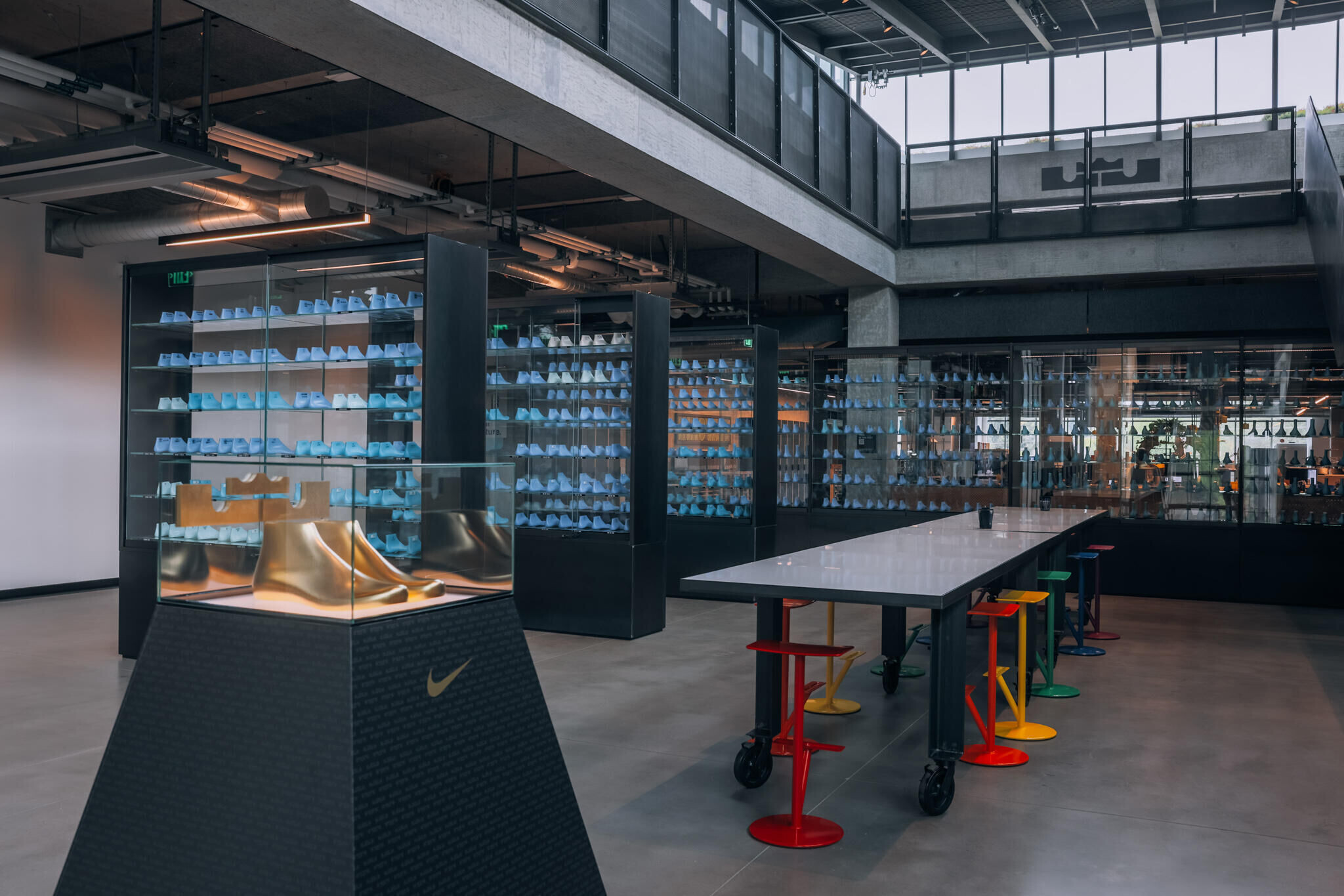 Interior finishes are deliberately left raw and elemental—nothing is intended to feel precious. Plywood "maker space" desks reinforce the hands-on nature of research, development and testing. Concrete walls intentionally retain marks and notations from contractors, communicating the craft of construction. Environmental graphics throughout the building tell the story of Nike's legacy of innovation, while the building's public spaces highlight the athletic contributions of LeBron James.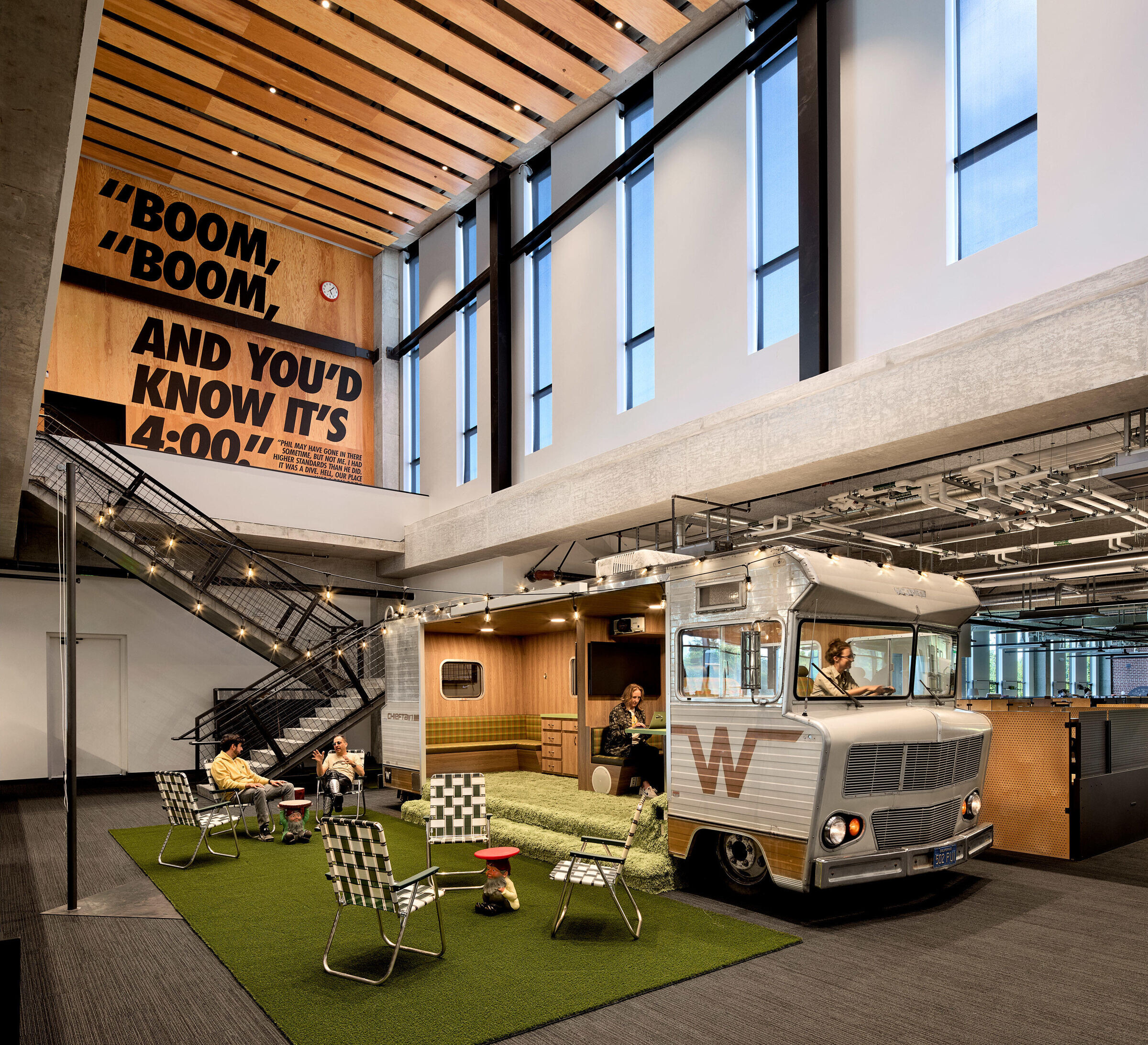 "The 'big idea' behind this building is Nike's underlying agenda of fast. Athletics at all levels – and innovation in service of athletes – is about capturing speed, about going fast. The spiritual sense of the building reflects this functional basis as well as the poetic finish of fast." –Tom Kundig, FAIA, RIBA, Design Principal – Architecture