The architectural history of Germany's capital dates back centuries, but Berlin is nonetheless a city full of architects building for today and the future. For this article, we chose 25 architecture and design studios creating exciting work out of Berlin offices. Some firms are large with hundreds of professionals leading projects around the world. Other practices are just several architects focused on local buildings. But no matter their size, these studios have influenced the field by creating noteworthy and exciting projects. Working in every sector and across discipline, these 25 firms are helping to build the world while defining architectural practice in Berlin.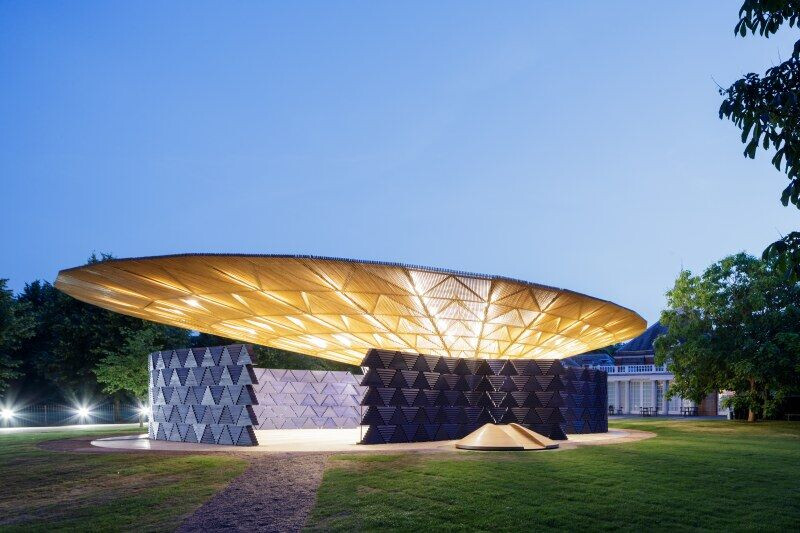 1. Kéré Architecture
The firm was founded in 2005 by Francis Kéré. Equally committed to design and social purpose, Kéré Architecture explores new types of materiality for their projects with a focus on local and sustainable resources. Work ranges from an educational facility in Burkina Faso to a Camper shoe store in Barcelona. In 2011, Kéré was awarded the Marcus Prize for Architecture.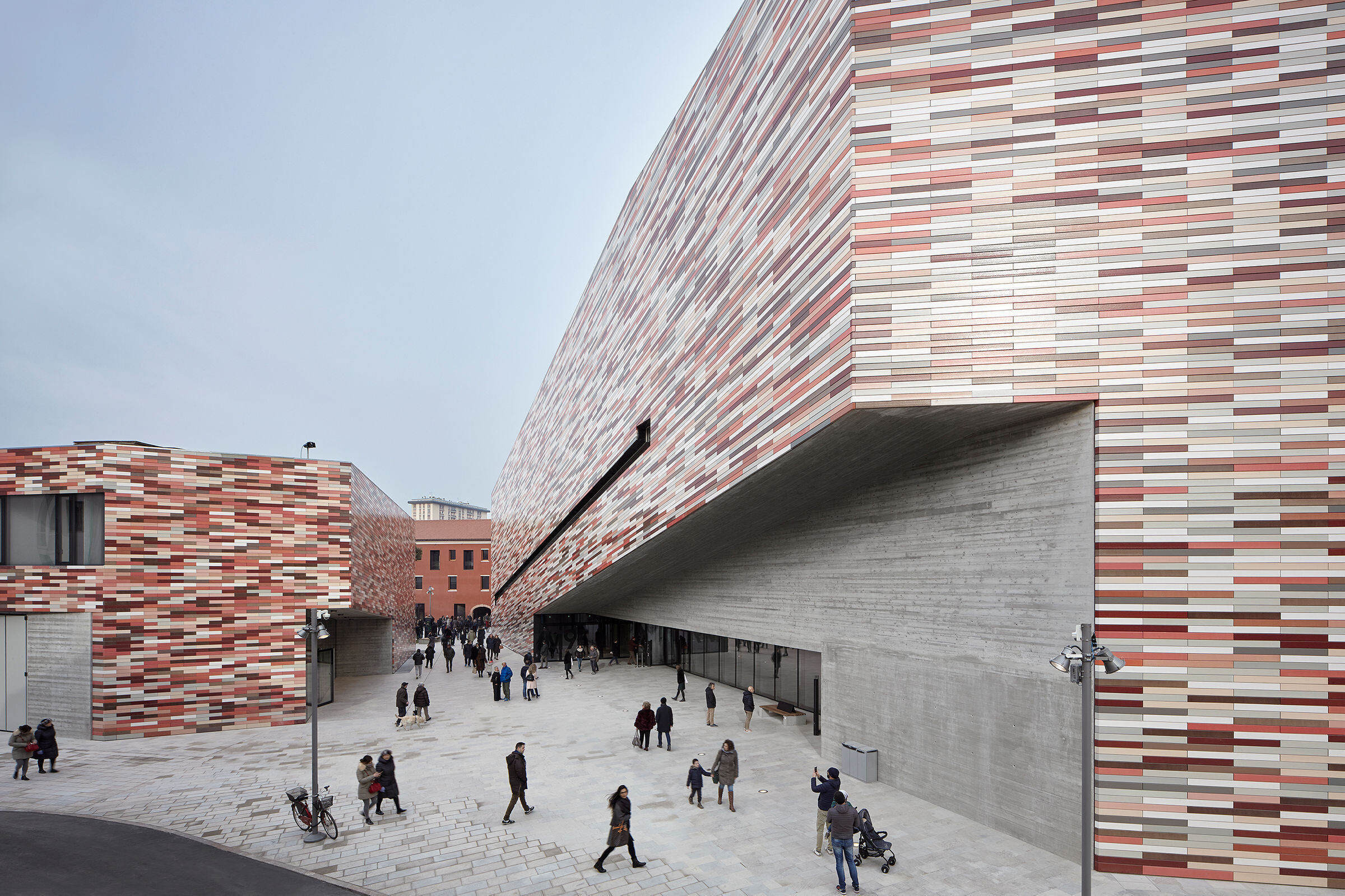 2. Sauerbruch Hutton
Led by a group of 19 partners, Sauerbruch Hutton is a multidisciplinary team of 120 professionals. Their work includes architecture, interior design, furniture, and exhibitions. Focused on improving the lives of users, the firm is also devoted to exploring new innovations in technology. Sauerbruch Hutton's work has been detailed in a dozen books, and they have won numerous awards for their projects.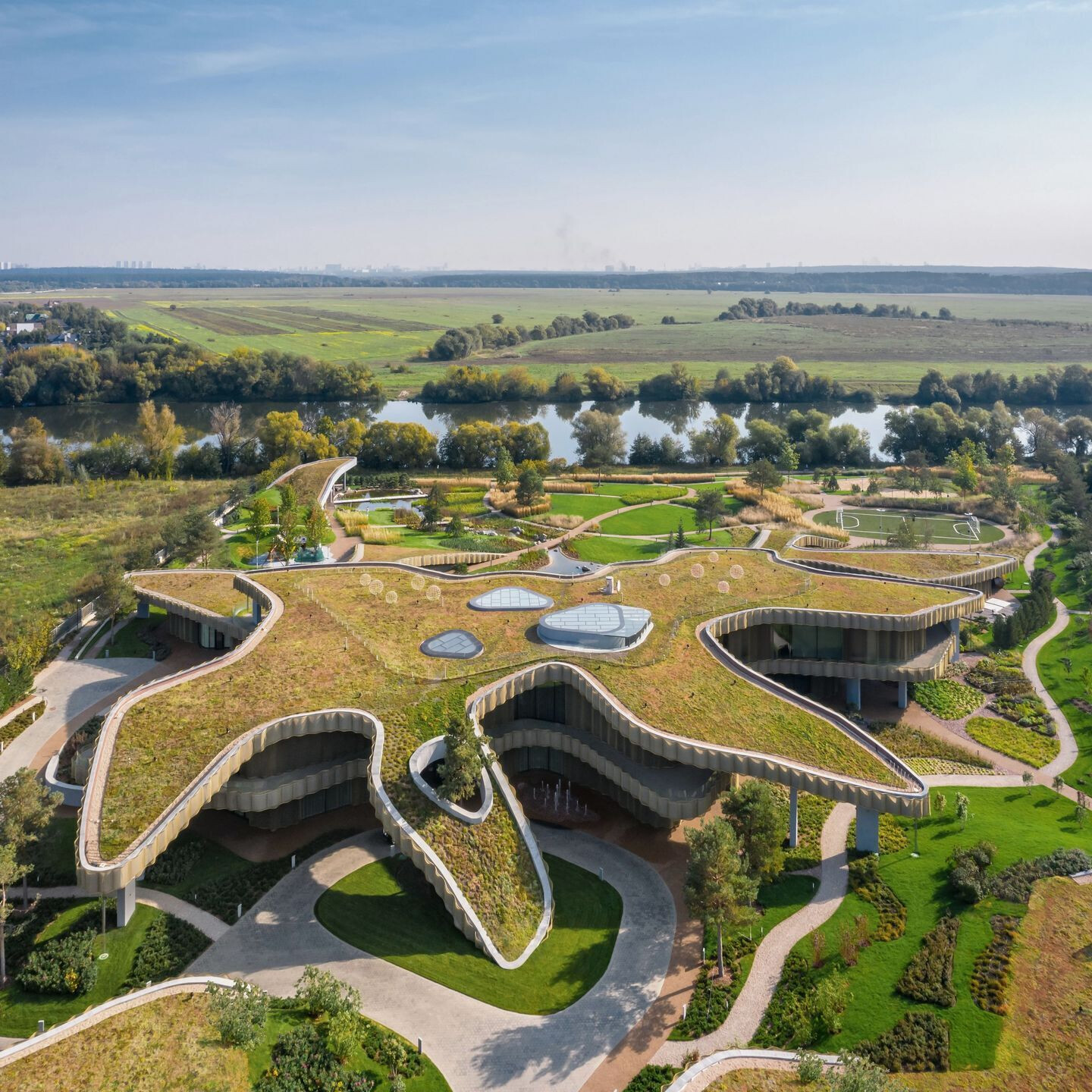 3. J. Mayer H. und Partner
J. MAYER H. und Partner was founded in 1996 by Juergen Mayer H., and partners Andre Santer and Hans Schneider joined the firm in 2014. The firm's projects include innovative buildings, interiors, objects, and installations. Exhibition inclusion is extensive, from the MoMA to the Vitra Design Museum. The firm has won numerous international awards and been published extensively.
4. Max Dudler
Established by Max Dudler in 1992, the firm's Berlin office is joined by studios in Frankfurt, München, and Zürich. Focused on designing timeless and modern architectural projects, Max Dudler's projects are throughout Germany and around the world. Work includes public projects, residential buildings and houses, hotels, libraries, and commercial development. Dudler also creates custom furniture for projects.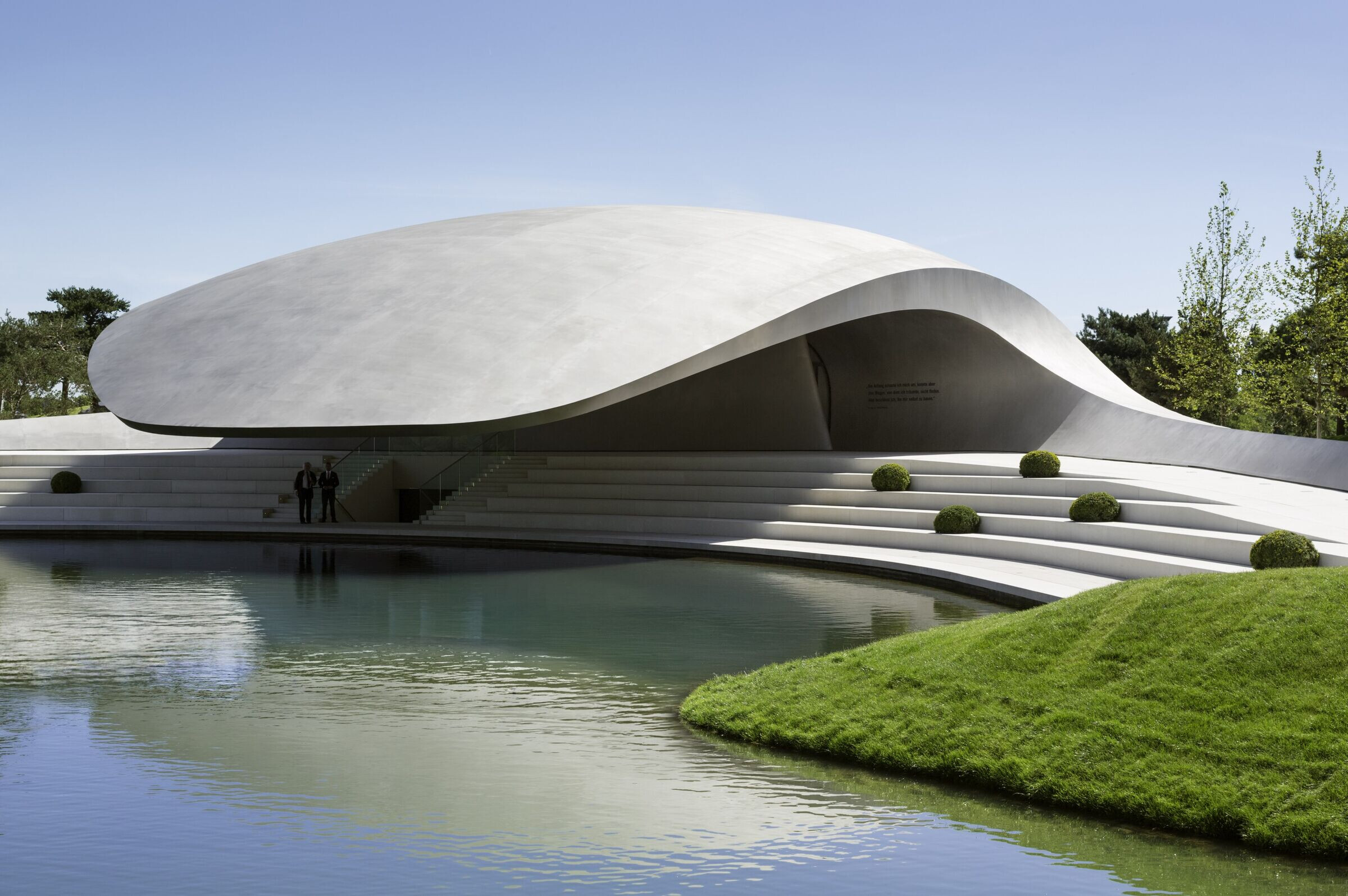 5. HENN
A third-generation architecture studio, HENN has been creating buildings and spaces for over 70 years. Today, the firm is 350 professionals, including architects and engineers. HENN has completed more than 150 projects spanning architecture, urbanism, and master planning. In Germany, offices are in Berlin as well as München. To tackle projects in Asia, the firm has a studio in Beijing.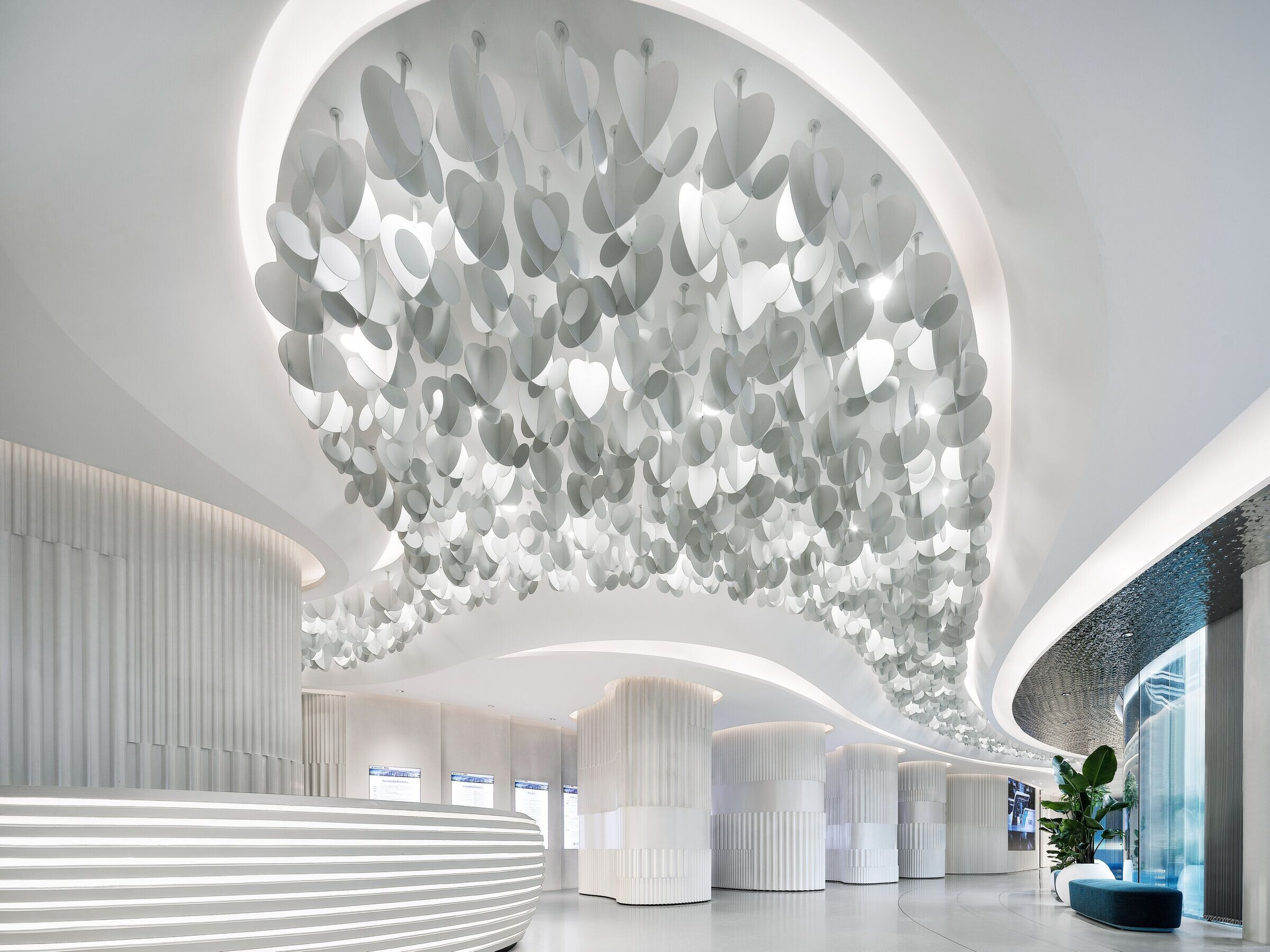 Managing Partners Peter Ippolito and Gunter Fleitz established Ippolito Fleitz Group in 2002. Out of five offices, including one in Berlin, professionals work in architecture, interiors, product design, and brand design. The firm prides themselves on developing client solutions that move beyond architectural gestures to define identities. Ippolito Fleitz Group has won more than 375 awards for their work and been published extensively internationally.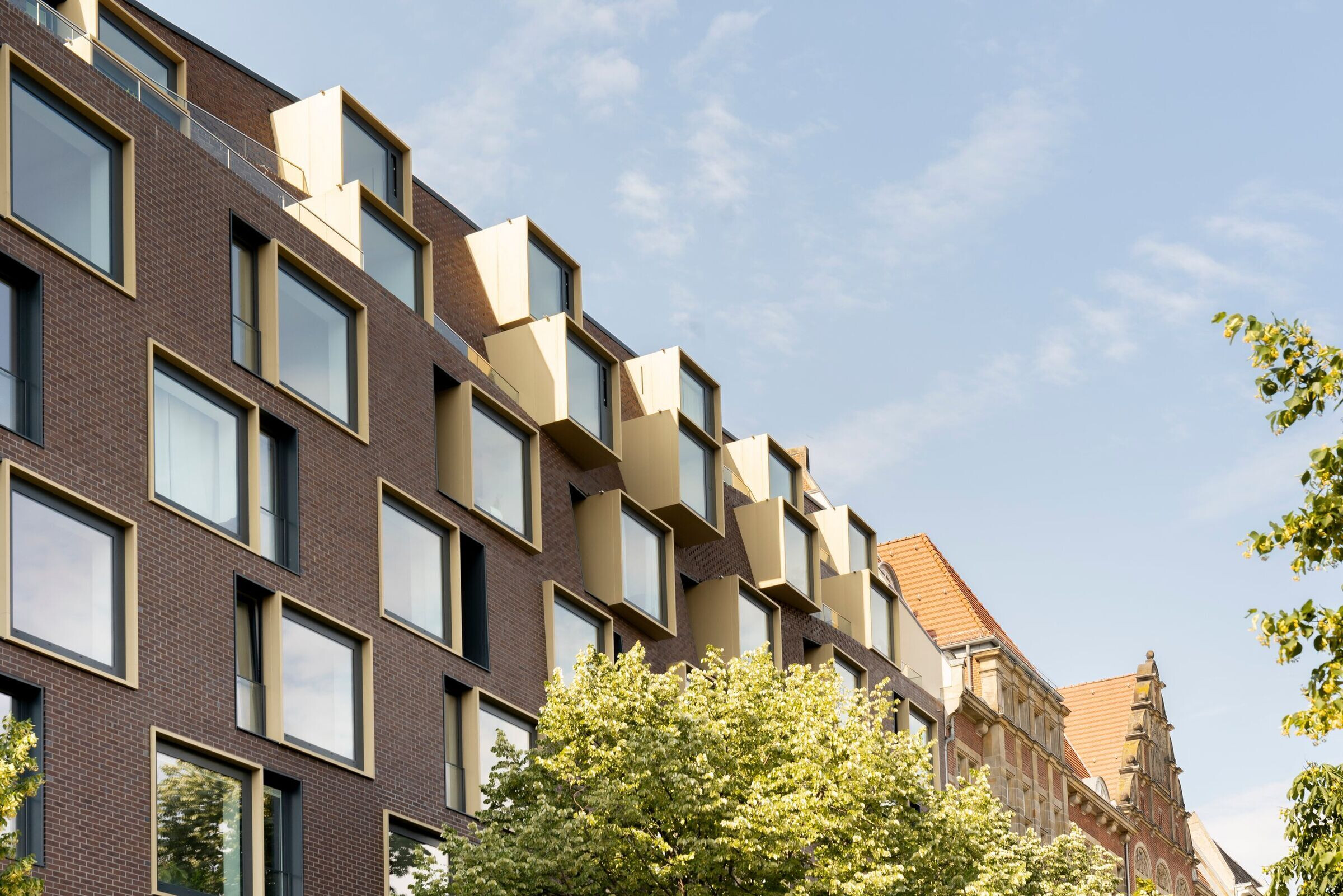 7. GRAFT
GRAFT was founded in 1998 in Los Angeles, and the Berlin office was established in 2001. A Beijing studio was added in 2004. Across offices, the architecture firm believes in exploring other disciplines to inform their work with the built environment. Projects include hospitality, retail, residential, industrial design, and more. Additionally, GRAFT Brandlab focuses on communication design and branding.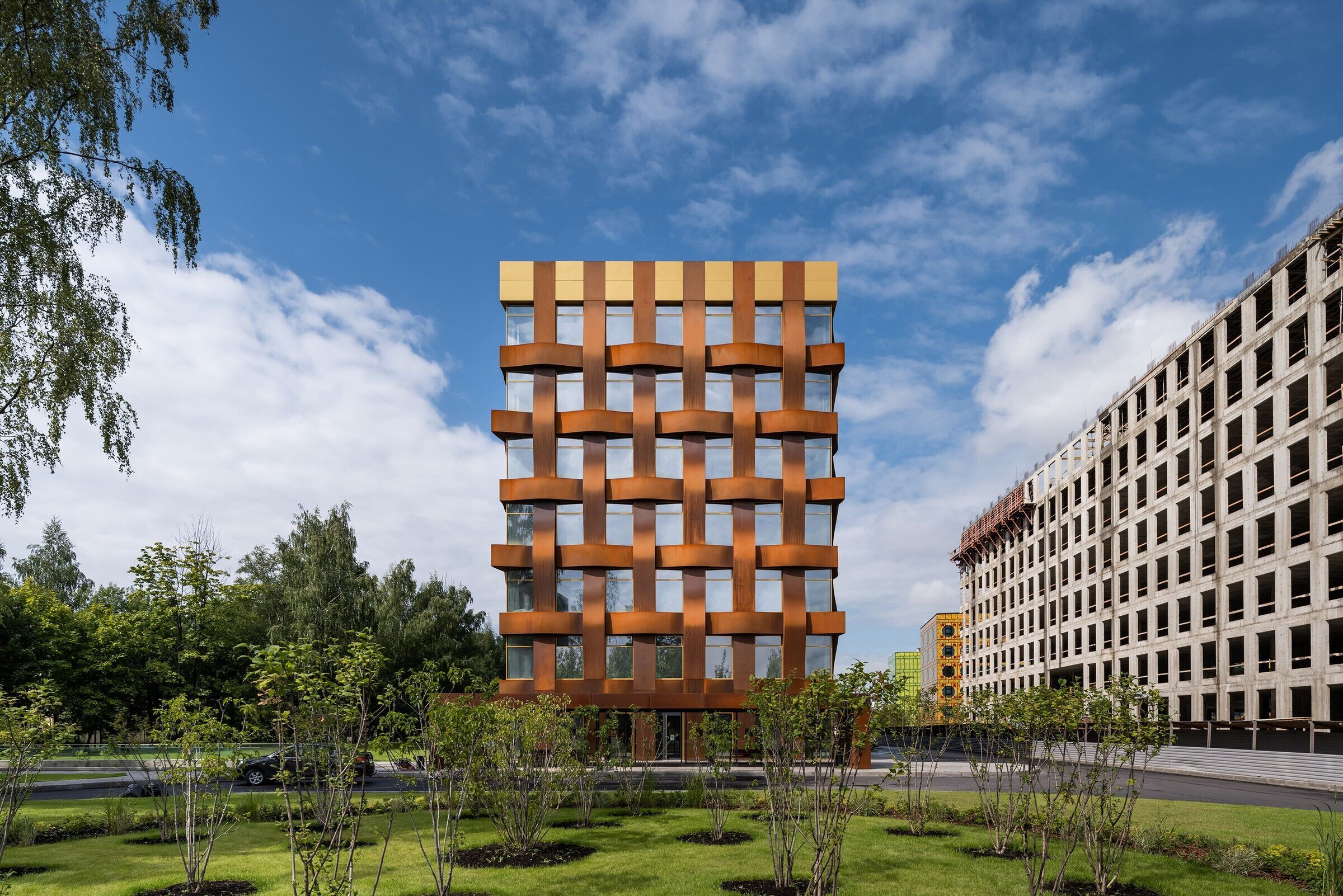 8. Tchoban Voss Architekten
Led by architects Ekkehard Voss and Sergei Tchoban, Tchoban Voss Architekten has offices in Hamburg, Berlin, and Dresden. The architecture firm was originally founded in 1931, with Voss and Tchoban joining in 1995. Tchoban Voss Architekten works within Germany and well as internationally on hotels, commercial projects, cultural works, residences, and other types of projects. The firm is currently 160 professionals.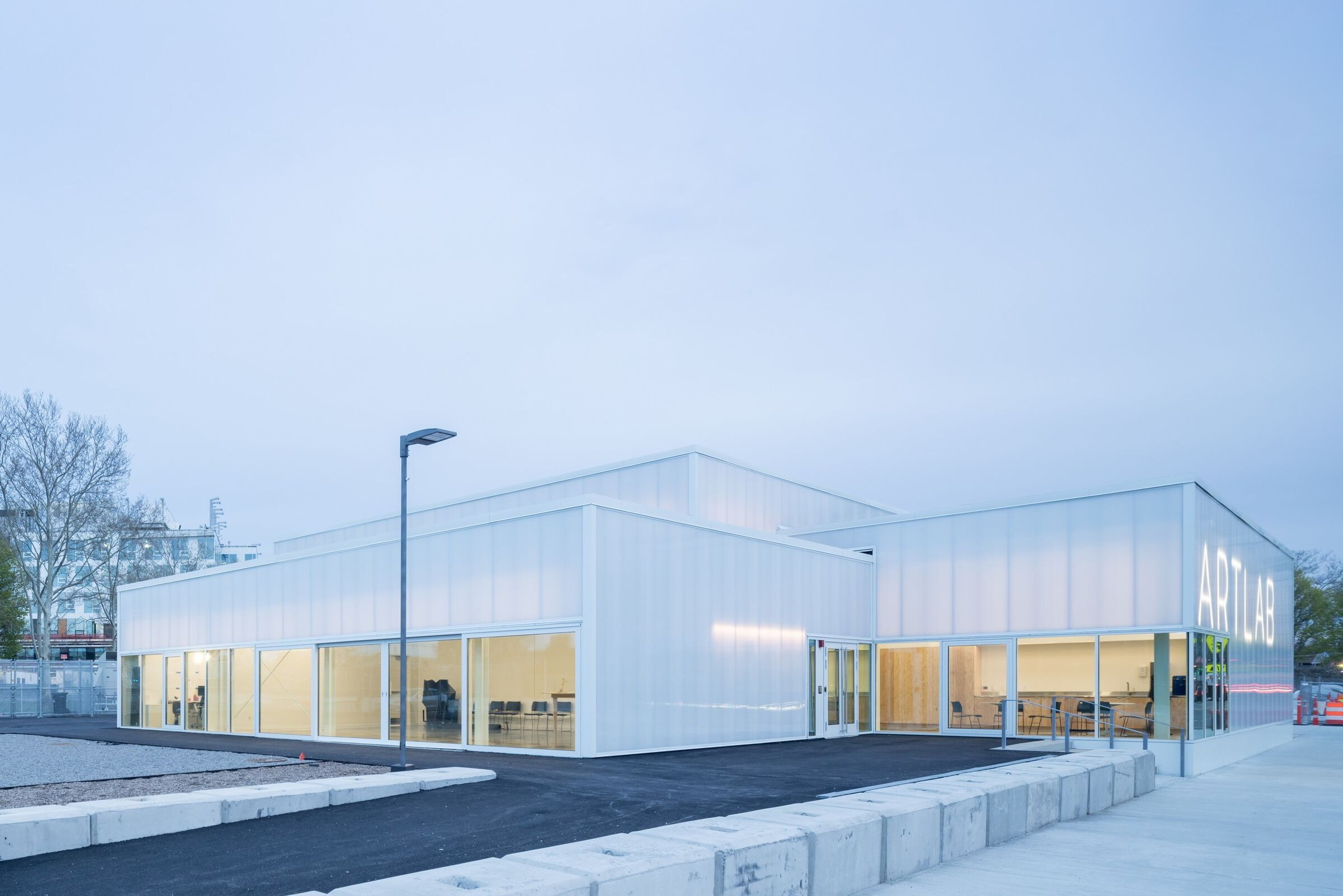 Established in 1993 by partners Frank Barkow and Regine Leibinger, the Berlin-based firm conceives of themselves as an American-German office. Now 80 professionals, Barkow Leibinger is focused on building for large and medium-size companies. Their projects have also included public works, residential spaces, and industrial interiors. The firm has won dozens of architecture and design awards, and they have been published extensively worldwide.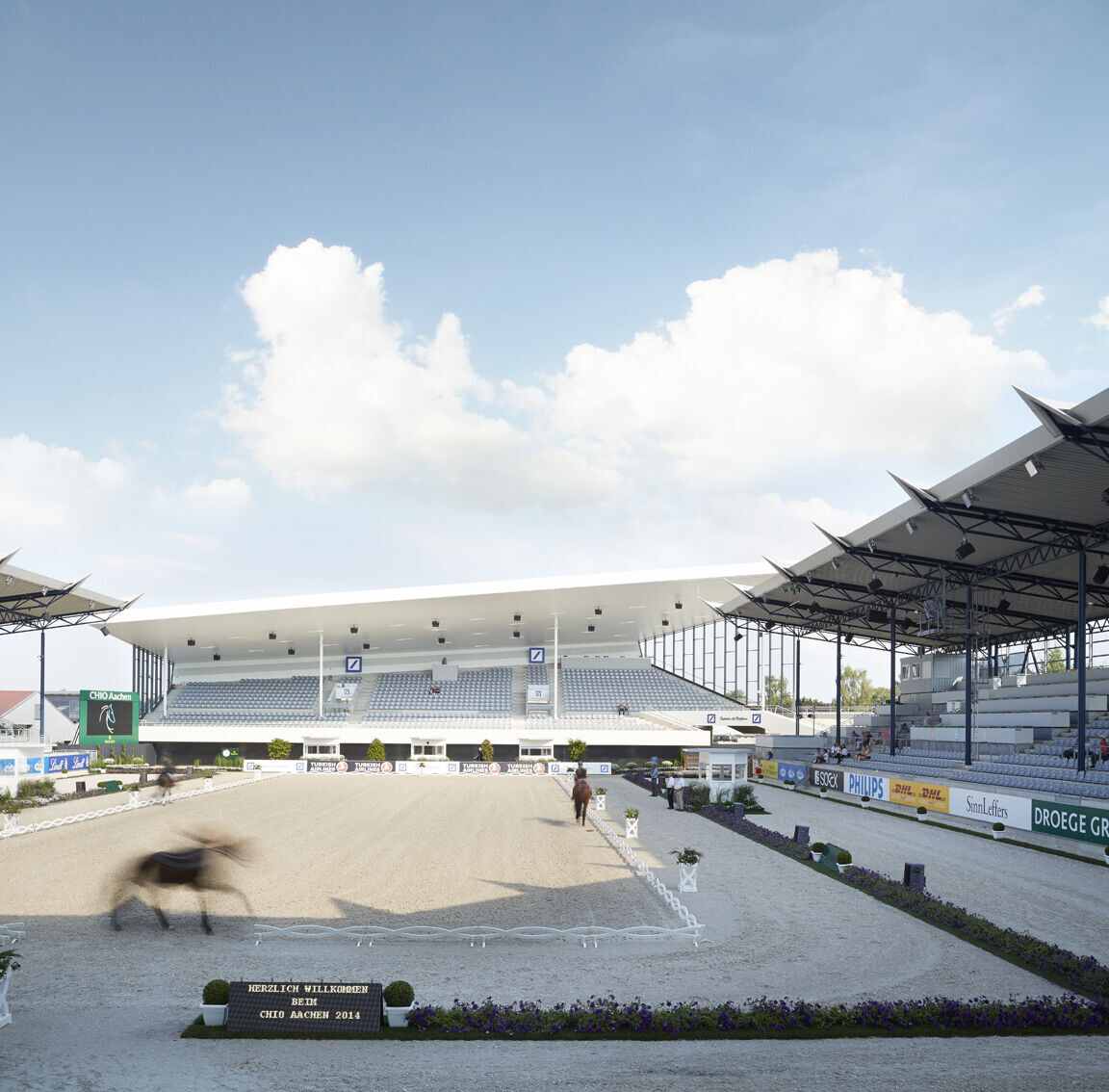 10. Kadawittfeldarchitektur
Established in 1999, kadawittfeldarchitektur has three offices in Germany including one in Berlin. Founding partners Klaus Kada and Gerhard Wittfeld are now joined by other partners. Projects include commercial headquarters, museums, hotels, schools, and more. The firm also pledges a commitment to sustainability in their work, and they provide consulting on sustainable design and certification.
11. KPF
An international firm composed of hundreds of professionals working in several offices, KPF's work also happens within a Berlin studio. Led by a team of principals, President James von Klemperer, and Chairman A. Eugene Kohn, KPF works around the globe. Projects include the Unilever London Headquarters and the Danube House in Prague. KPF works on every type of building, from skyscrapers to residential projects.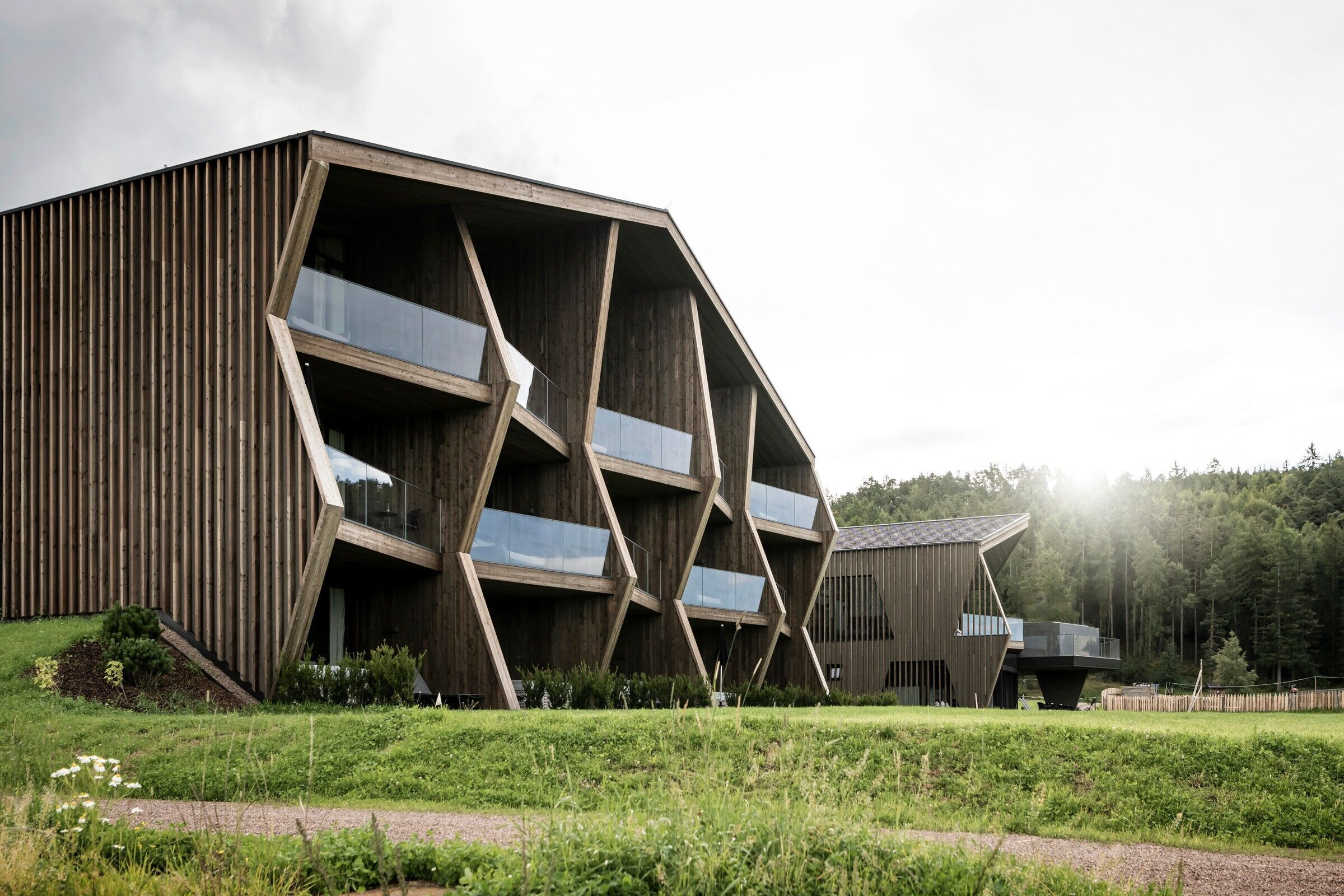 12. Noa* network of architecture
Founded by Stefan Rier and Lukas Rungger, noa* network of architecture has an office in Berlin to supplement their headquarters in Bolzano, Italy. Rier and Rungger are now joined by other partners, as well as professionals in architecture and interior design. Projects include residential, hospitality, commercial, mixed-use, and exhibition design. The firm has been published internationally and won numerous awards for their work.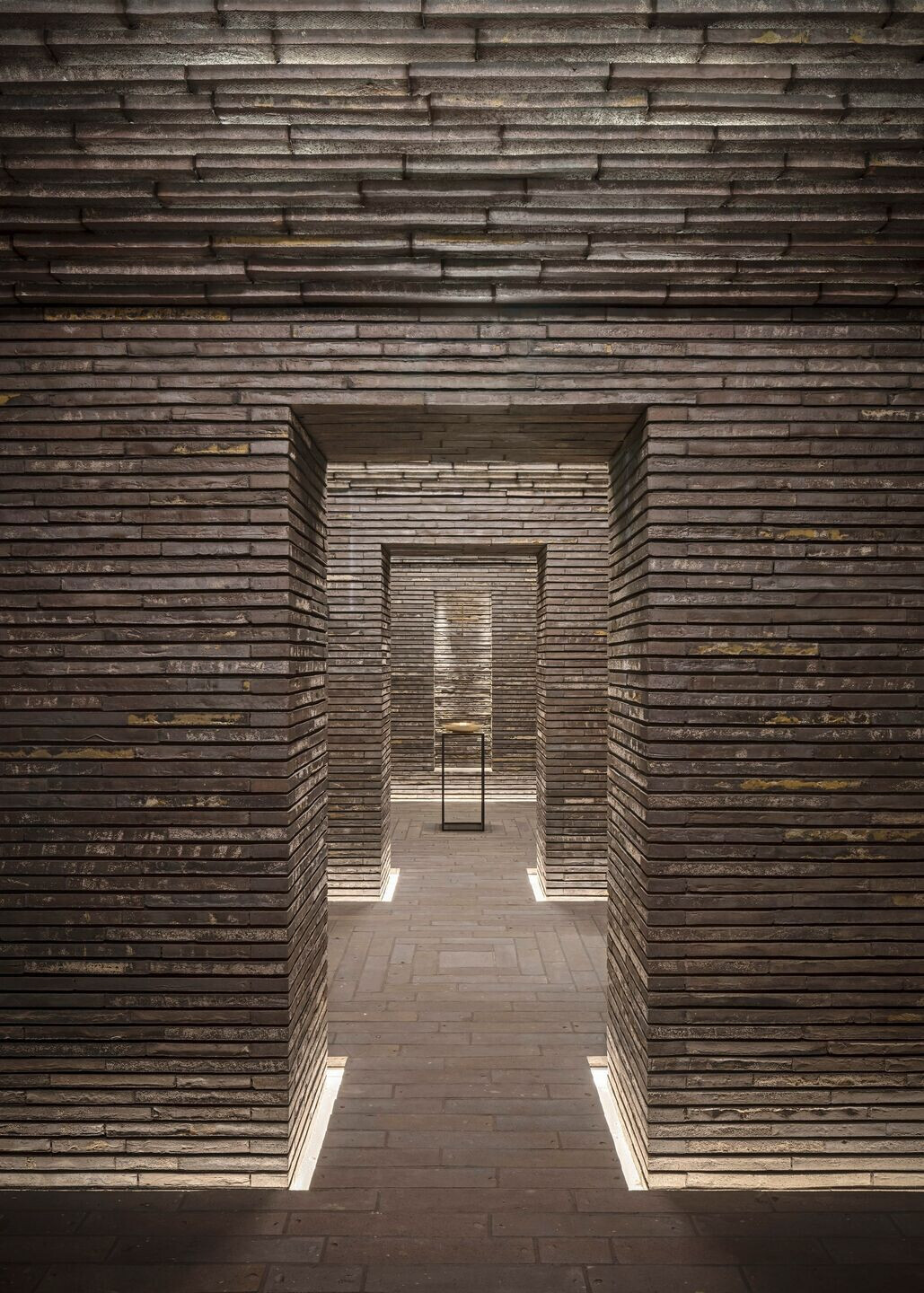 13. GMP
Established in 1965 by founding partners Meinhard von Gerkan and Volkwin Marg, gmp is now several hundred professionals. The firm has four offices in Germany, including Berlin. In Asia, gmp has studios in Shanghai, Hanoi, Shenzhen, and Beijing. Recent projects include the Silk Road Conference Center in Xi'an, China, and the Elbbrücken Train Station in Hamburg, Germany. Gmp works across sector in both architecture and interior design.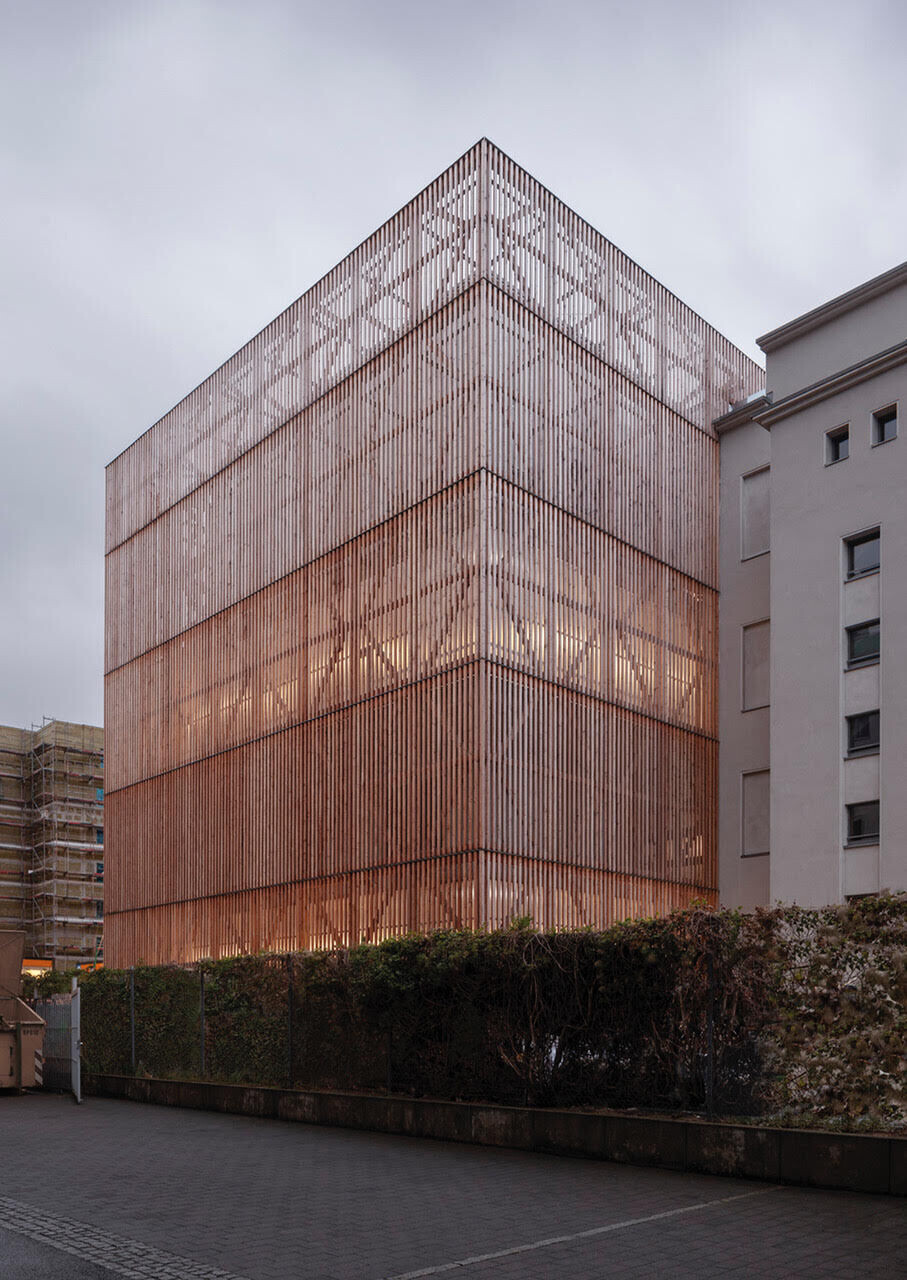 14. O&O Baukunst
Known for projects that integrate art with architecture, O&O Baukunst is led by a team of architects jointly managed together with Laurids Ortner and Manfred Ortner. Ortner and Ortner established Haus-Rucker-Co, an architecture and art group in 1967. O&O Baukunst now works on a range of architectural projects across Europe. A related endeavor, O&O Depot is concerned with art exhibitions as well as the materiality used in architecture.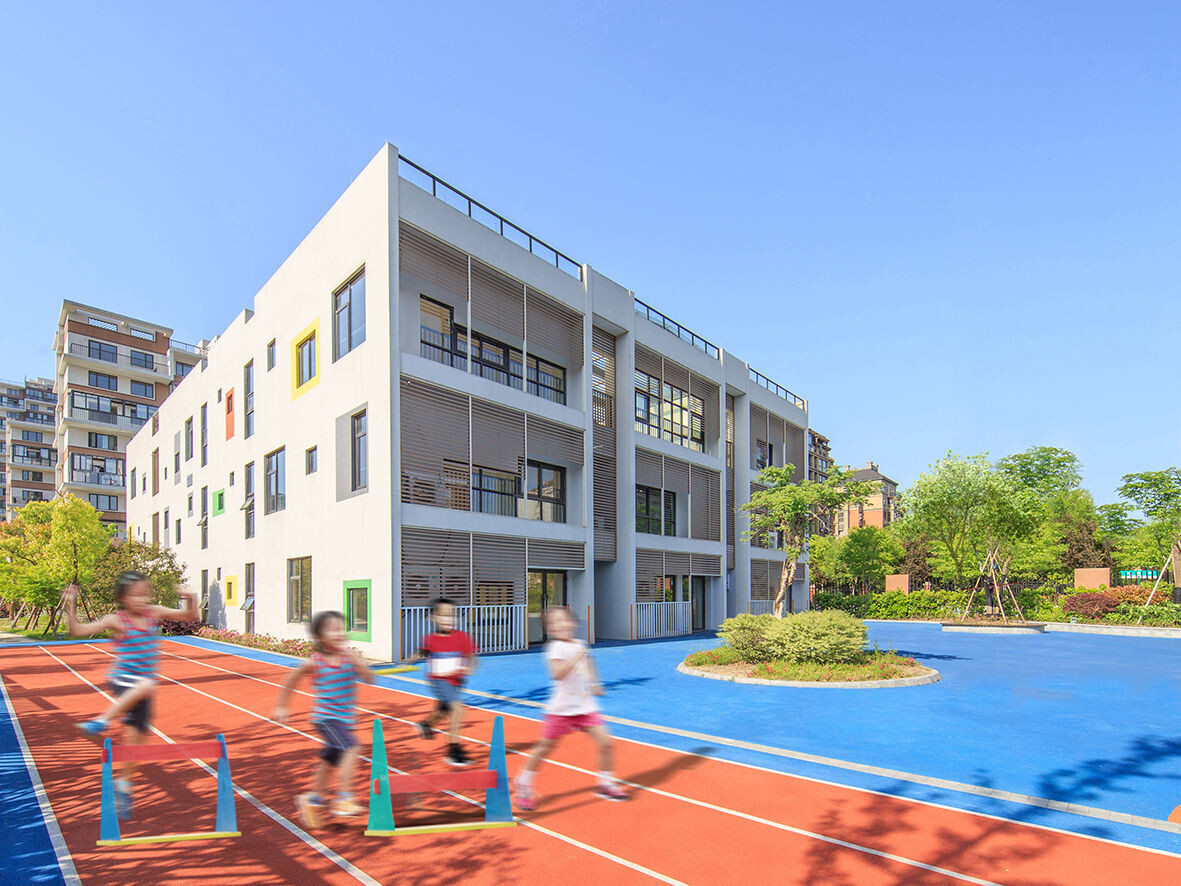 Established by Peter Ruge, who is now joined by partners Kayoko Uchiyama and Matthias Matschewski, Peter Ruge Architekten is an international practice based in Berlin. Ruge has a specialty in passive houses, but the firm's work spans sectors. Peter Ruge Architekten has designed a school in Mongolia, residential buildings in Germany, a museum in Poland, and many other projects.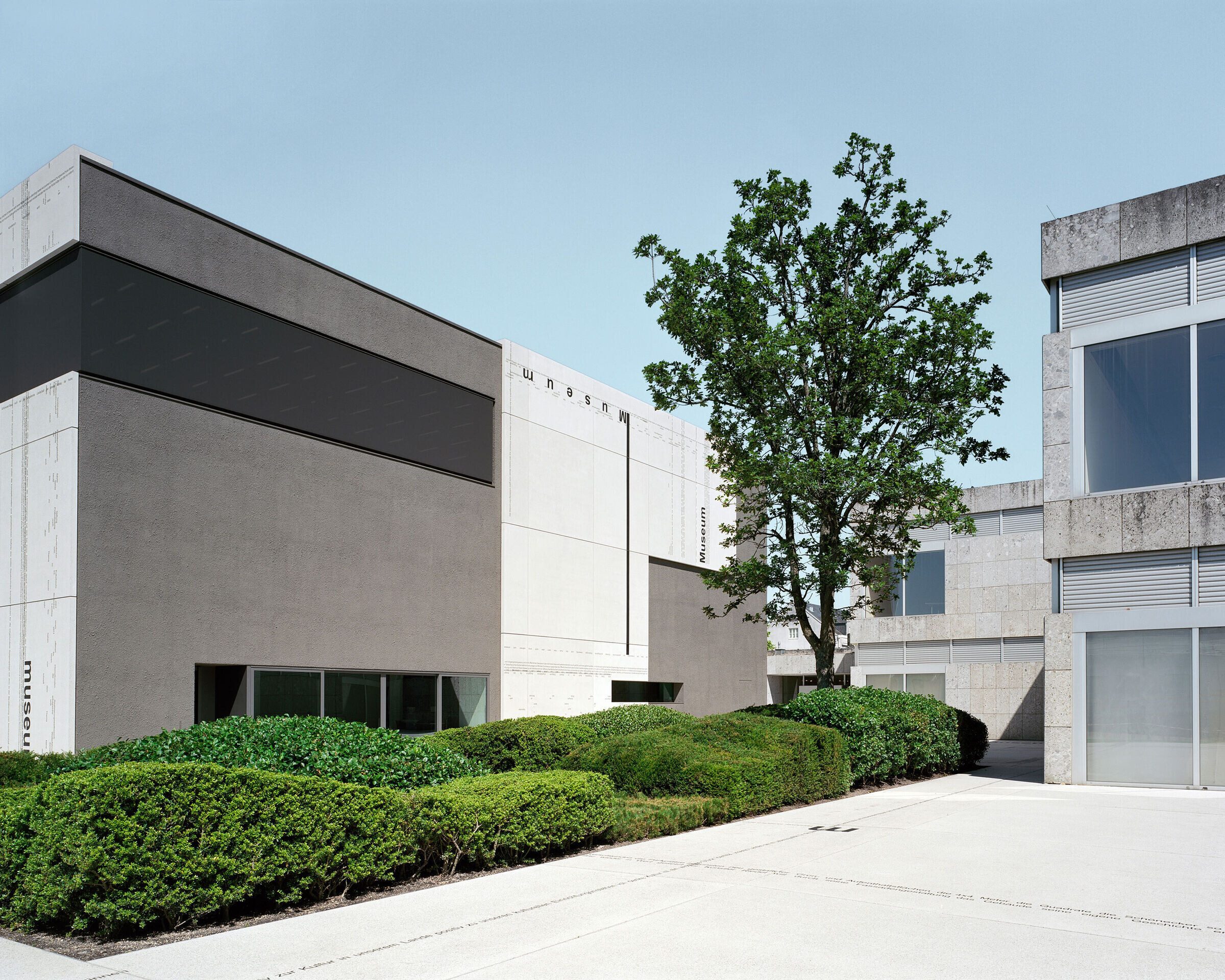 16. Kuehn Malvezzi
In 2001, architects Simona Malvezzi, Wilfried Kuehn, and Johannes Kuehn founded the firm. Kuehn Malvezzi focuses on public spaces, museums, and exhibitions. From Documenta 11 to the Friedrich Christian Flick Collection, the firm's work carefully considers architectural design issues particular to the visual arts. Their Julia Stoschek Collection in Dusseldorf was nominated for the Mies van der Rohe Award.
17. Hascher Jehle Architektur
Hascher Jehle Architektur was founded in 1992 by Rainer Hascher and Sebastian Jehle. Now a team of about sixty, the Berlin-based firm designs commercial buildings, cultural projects, educational facilities, hotels, and more. They have worked on many historical renewals, including the Art Museum Stuttgart in 2005. The firm currently has over a dozen projects on the boards. HASCHER JEHLE Architektur has won numerous awards and been published around the world.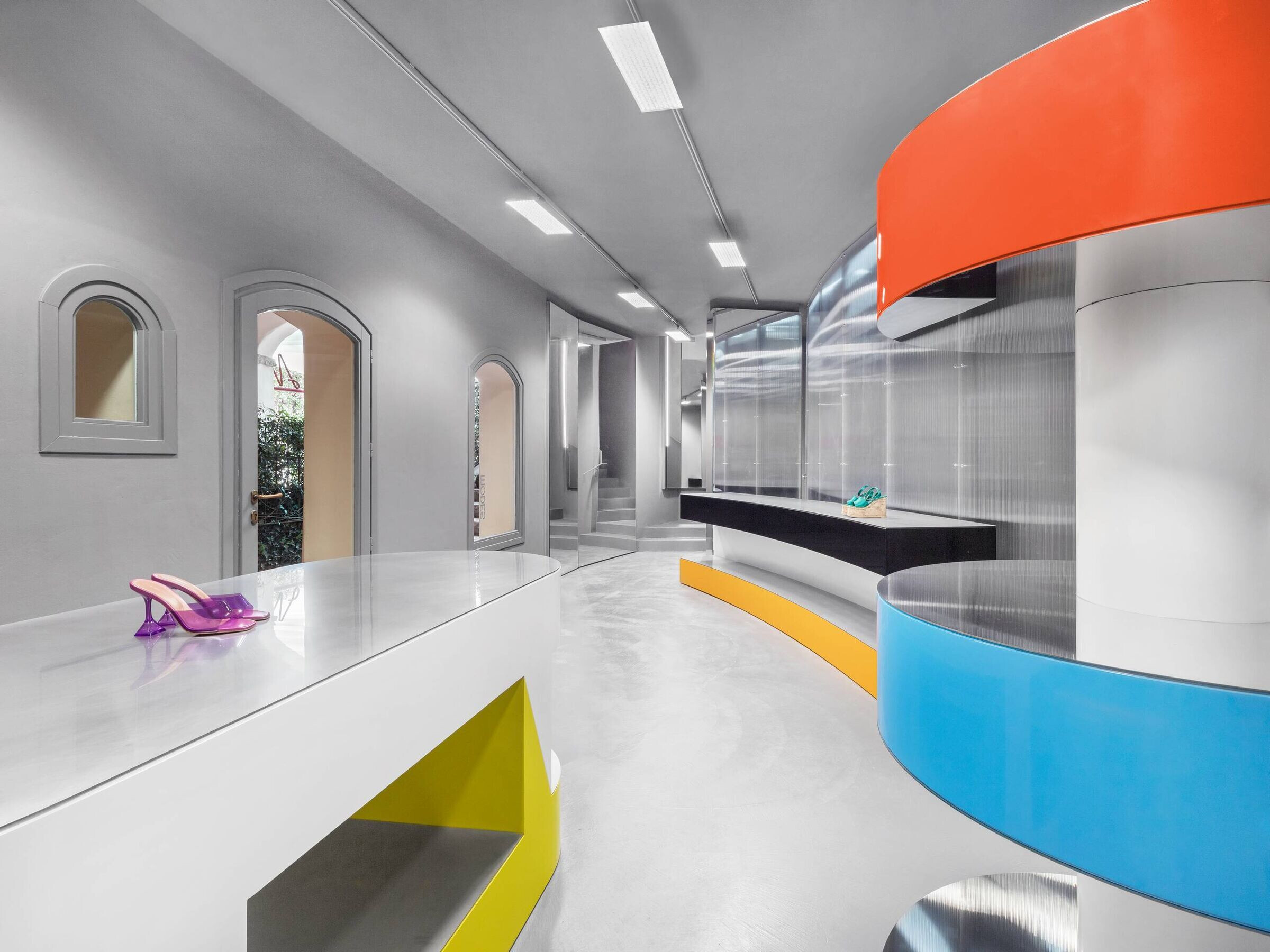 18. Gonzalez Haase AAS
Gonzalez Haase is a firm founded in 1999 by architect Judith Haase with scenographer Pierre Jorge Gonzalez. (The duo met in 1996 near New York City at the Watermill Center.) Influenced by stage design and minimal art, work includes residential and commercial projects, restaurants, retail spaces, and galleries. Projects also include exhibitions and lighting design. Gonzalez Haase works in Germany and elsewhere in Europe, including Lisbon and Florence.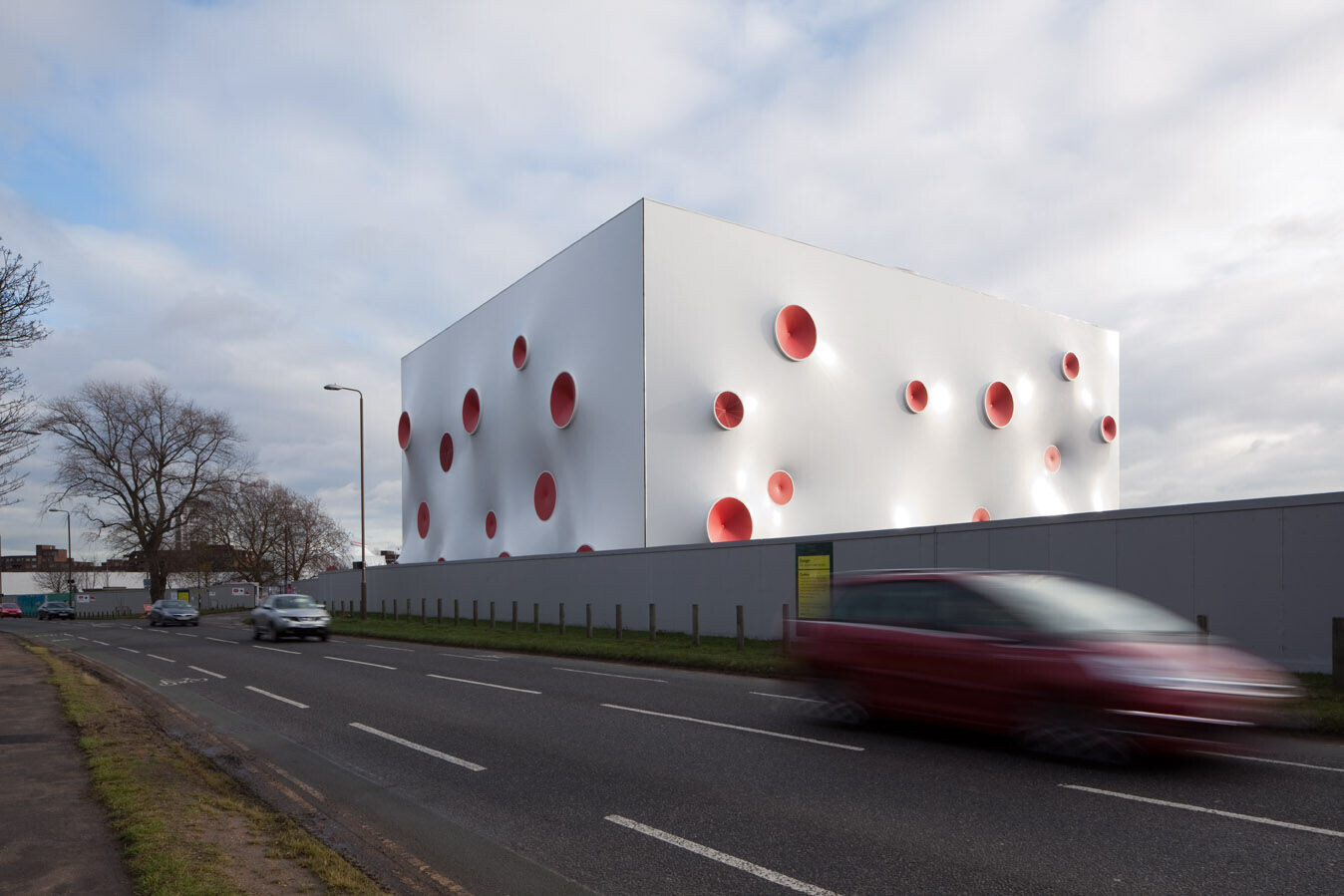 19. Magma architecture
Magma architecture was founded in 2003 by Martin Ostermann and Lena Kleinheinz. Ostermann is an architect and designer while Kleinheinz was educated as a sculptor and architectural historian. With attention to materiality and non-linear form, the firm designs unique spaces. Magma architecture has received international attention for their projects, including a shooting arena for the 2012 London Olympic Games.
20. Topotek 1
Landscape architecture firm TOPOTEK 1 was founded in Berlin by Martin Rein-Cano. Since 1996, the firm has worked across fields, including architecture, urban design, and art. Public space is a specialty, but TOPOTEK 1 has also designed for sports facilities, an embassy, and transportation projects. Lorenz Dexler helps to lead the multidisciplinary practice with Rein-Cano and other partners.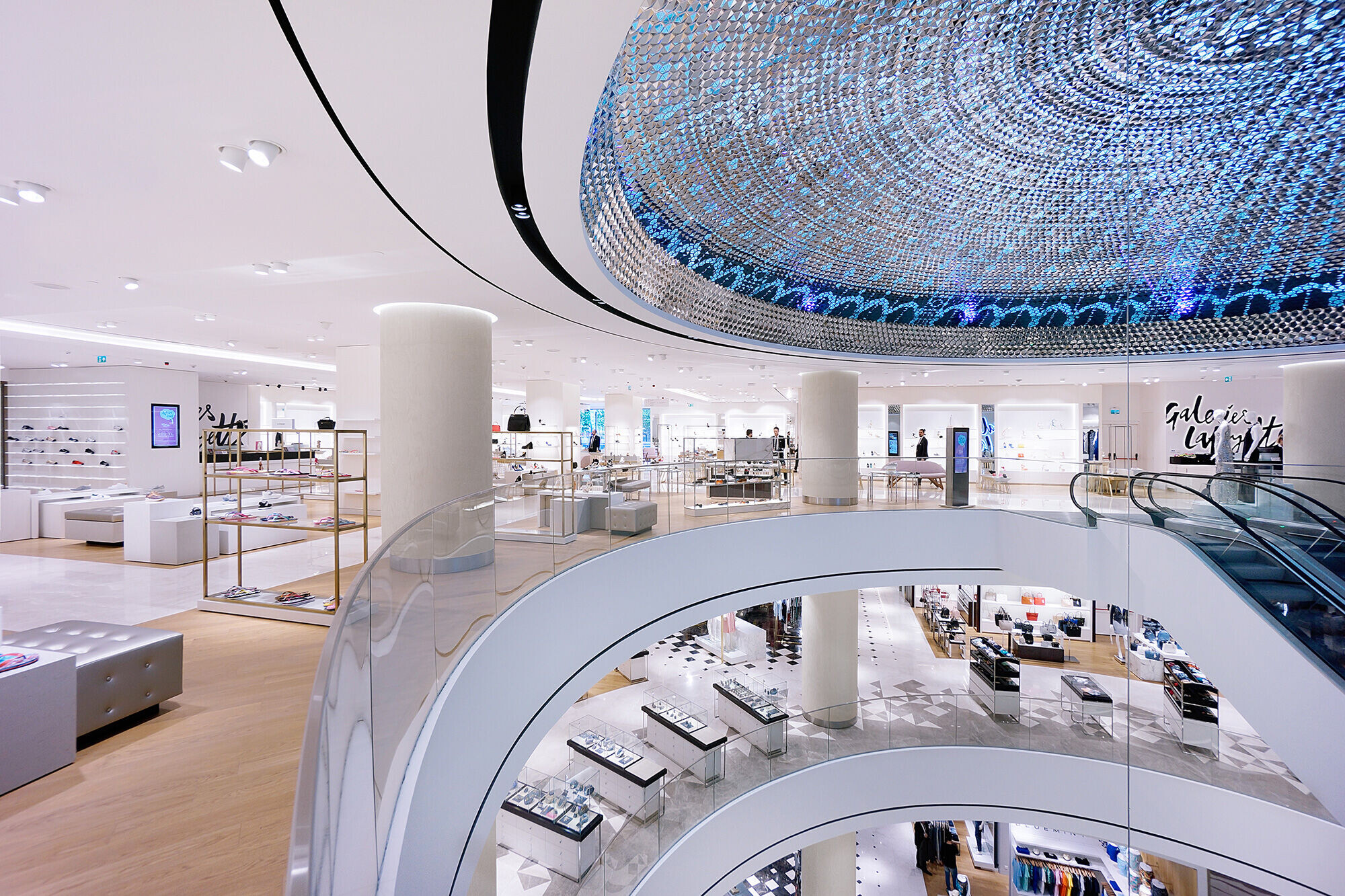 21. Plajer & Franz Studio
Plajer & franz studio was established by architects Alexander Plajer and Werner Franz in 1996. Over the decades, the firm has worked on retail environments, offices, hotels, and residential projects. Plajer & Franz Studio works around the world for clients including BMW, Levi's, Puma, and Timberland. The firm's practice includes interior design, corporate identity, and concept design.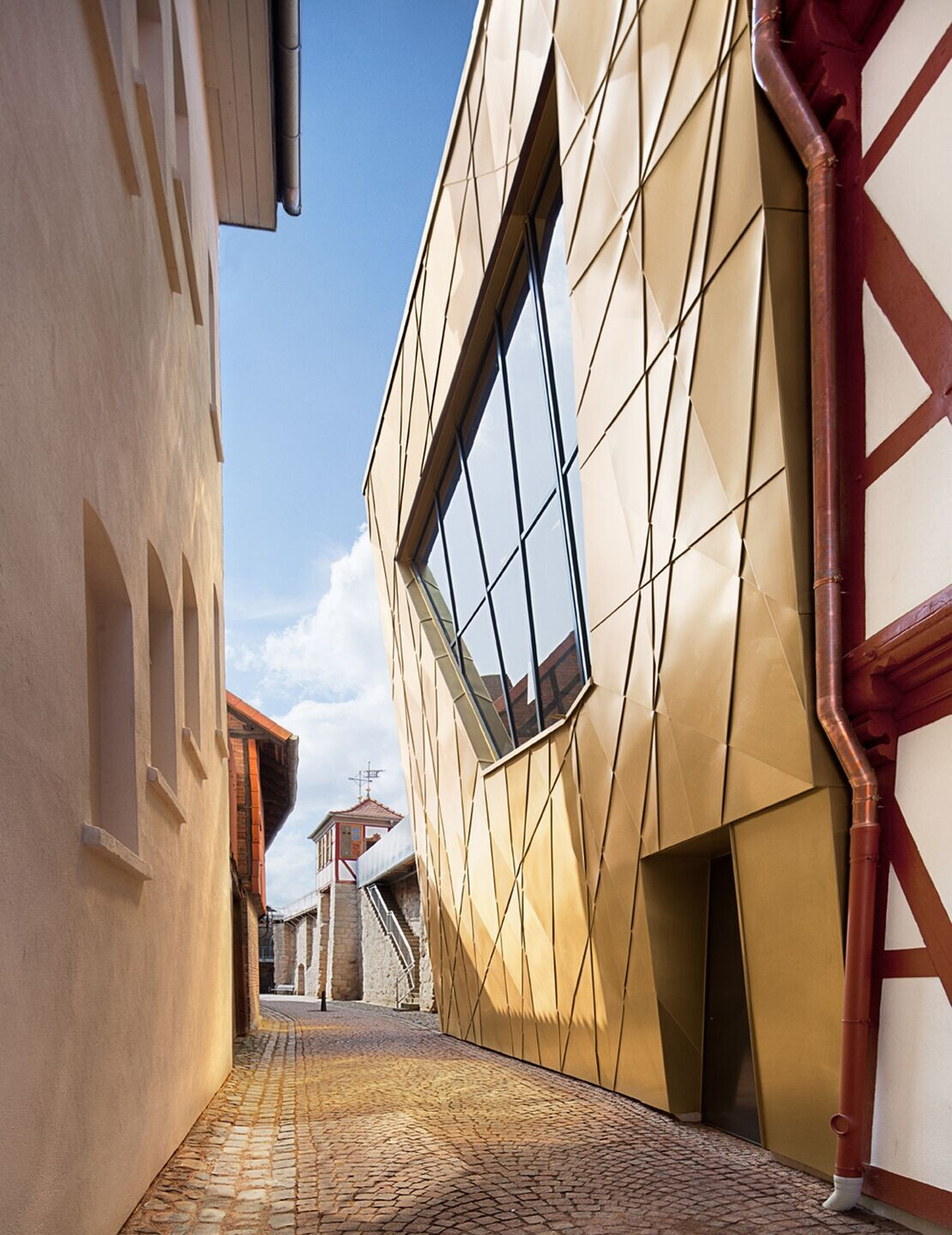 22. Gnädinger Architects
Gnädinger Architects was founded in Berlin in 1996 by Rolf Gnädinger. Today, a team of employees lead projects around the world including residential buildings and commercial spaces. Gnädinger Architects has designed a private residence in Punta del Este, Uruguay, a residential building in Brooklyn, New York, and commercial structures in Berlin, among other projects. The firm strives to be forward-looking while staying timeless.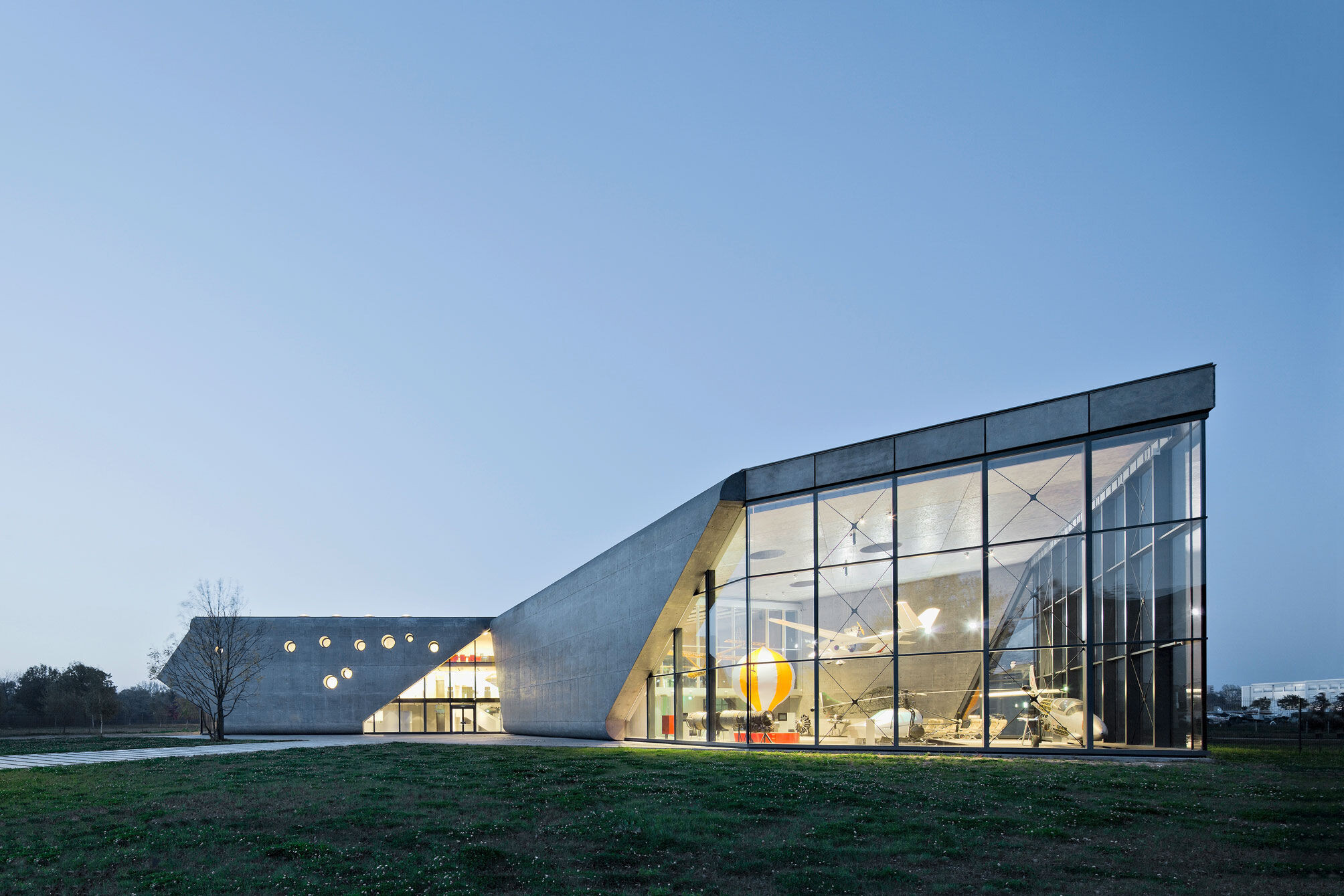 23. Pysall Architekten
Pysall Architekten works on projects around Europe from their office in Berlin. They are an interdisciplinary firm with expertise in architecture, master planning, interior design, and exhibition design. Work has included offices, residential buildings, restorations, and embassies. In 2010, Pysall Architekten completed an aviation museum in Krakow, Poland.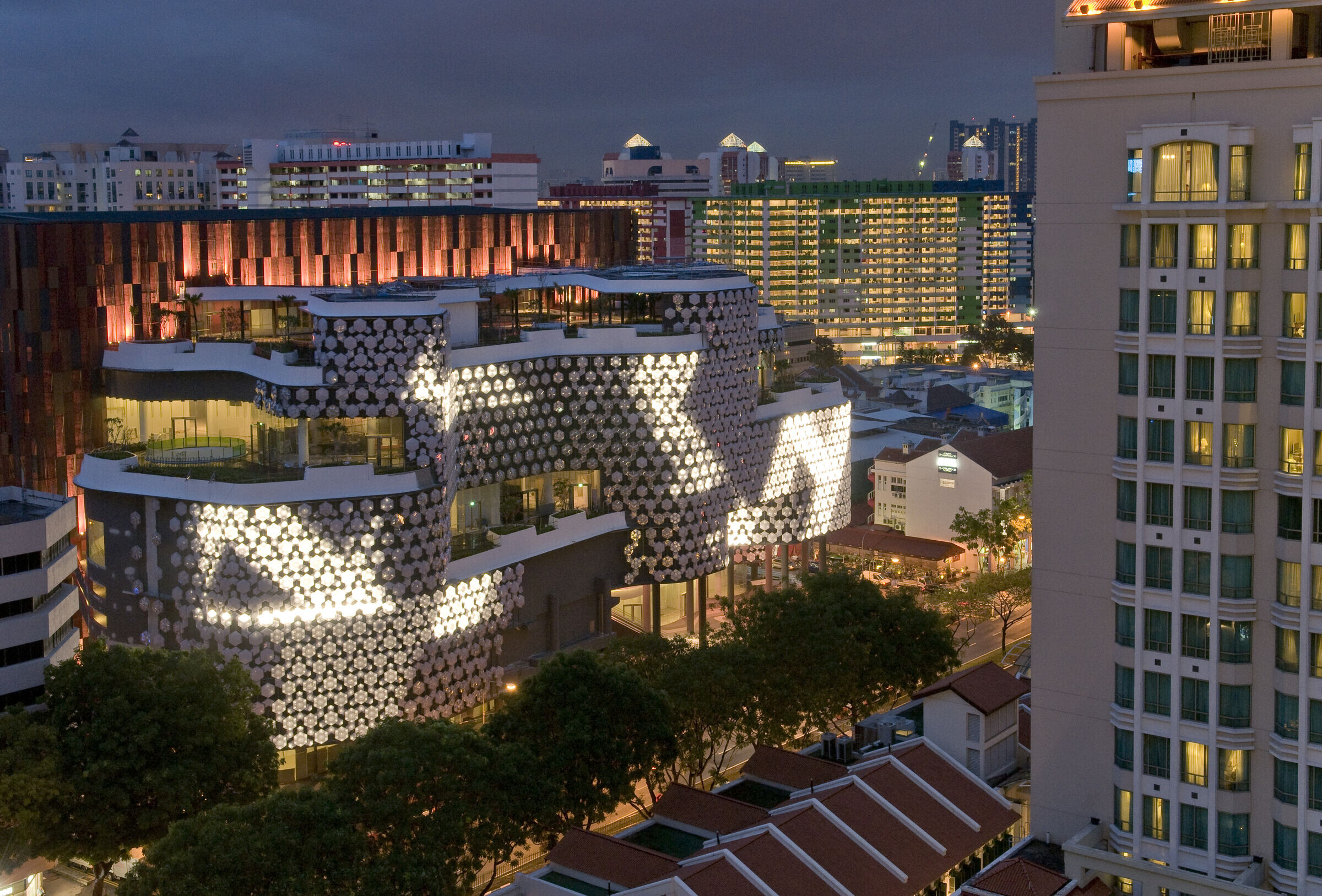 24. Realities:United
Founded by brothers Jan and Tim Edler in 2000, Realities:United blends art with architecture in their Berlin-based practice. They have worked on projects around the world, including a light façade at the Kunsthaus in Graz for Peter Cook. In 2009, they created a digital façade for a building in Singapore composed of 3,000 polycarbonate modules.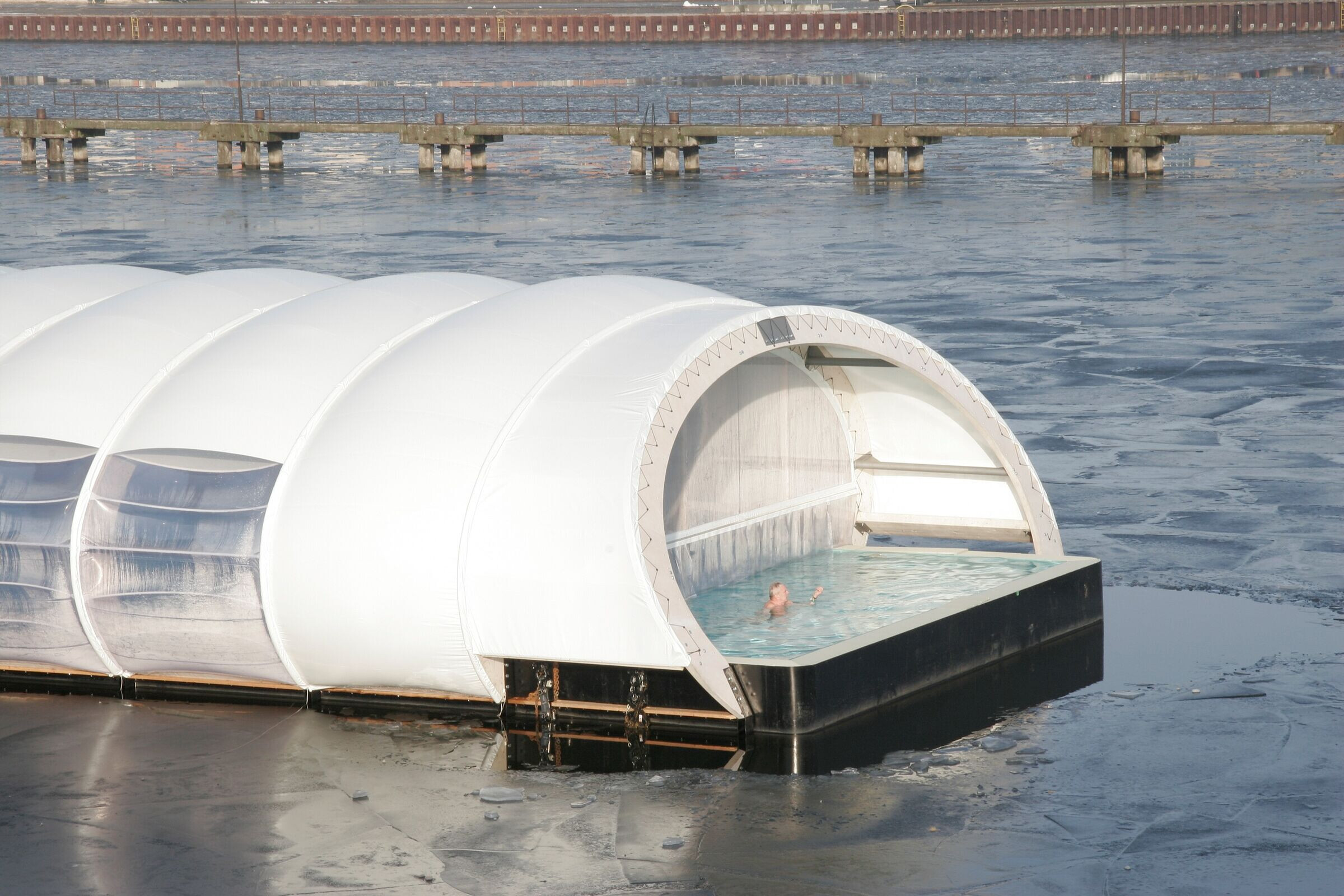 25. Wilk-Salinas Architekten
Wilk-Salinas Architekten was founded in 2004. The firm is a partnership between Spanish architect Ana Salinas and German architect Gilbert Wilk. Wilk and Salinas lead a team of seven architects for projects in Berlin and beyond. Wilk-Salinas Architekten has designed hotel projects, housing, offices, landscapes, and more.
The selection curated by the Archello editorial team is based on a mixture of the amount of featured projects and the views they generated. For a more comprehensive list of Berlin architects you can take a look here.