Although some notable buildings in the city have been built by architects working in other countries, Seoul is full of local architecture and design studios. For this article, we chose 25 architecture and design studios creating distinctive and innovative work out of offices in Seoul. Some firms have been working for decades and others are newer. Our list includes practices with hundreds of professionals as well as smaller studios. Working on buildings in Seoul and elsewhere, these 25 firms are helping to define architectural practice today.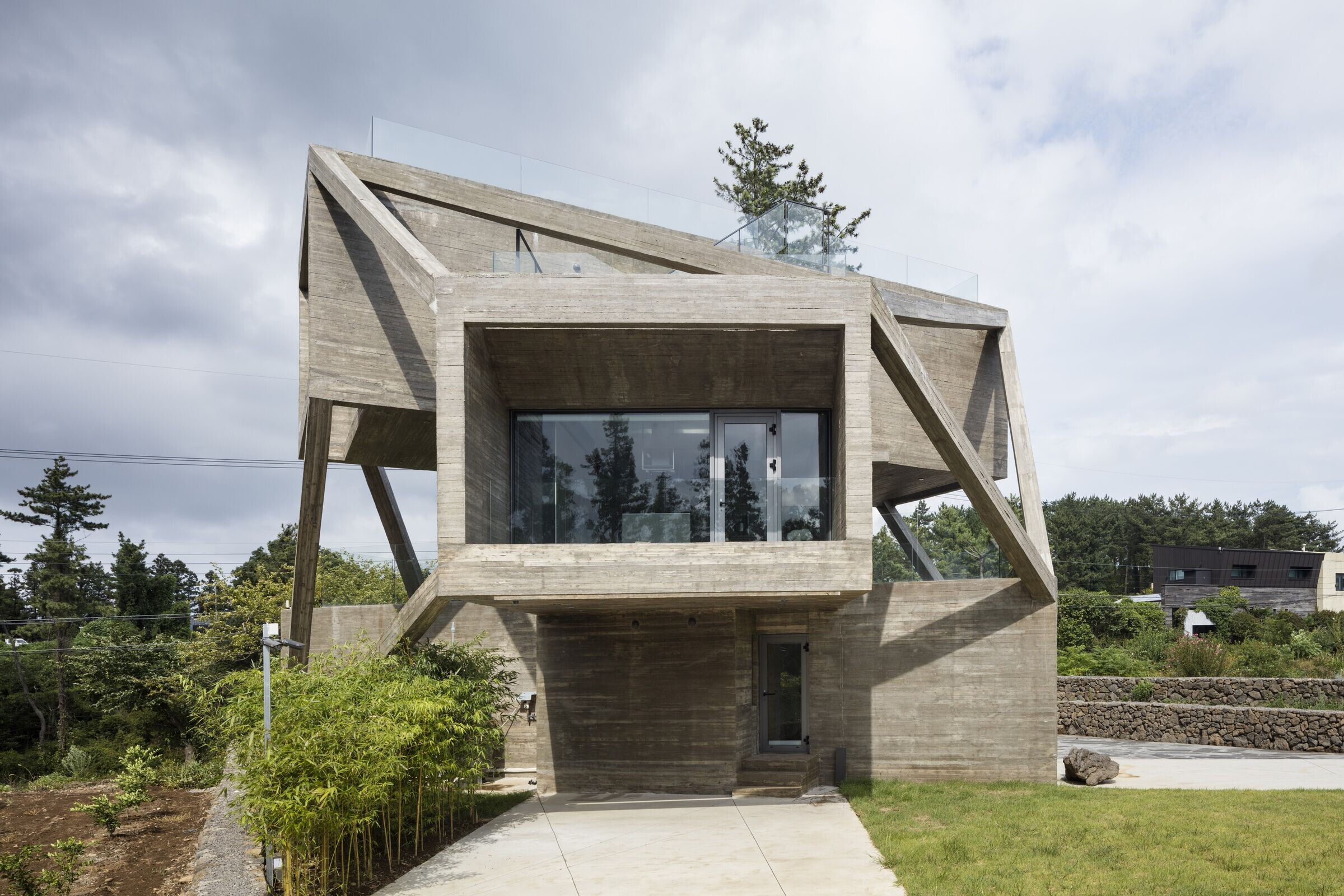 1. Moon Hoon
Architect Moon Hoon studied at the Massachusetts Institute of Technology before founding his Seoul-based firm. Moon Hoon's work is both playful and distinctive, and the firm stands out among its peers. The architect says his inspirations are movies, comics, and graffiti. The buildings are also informed by a process of extensive hand sketching.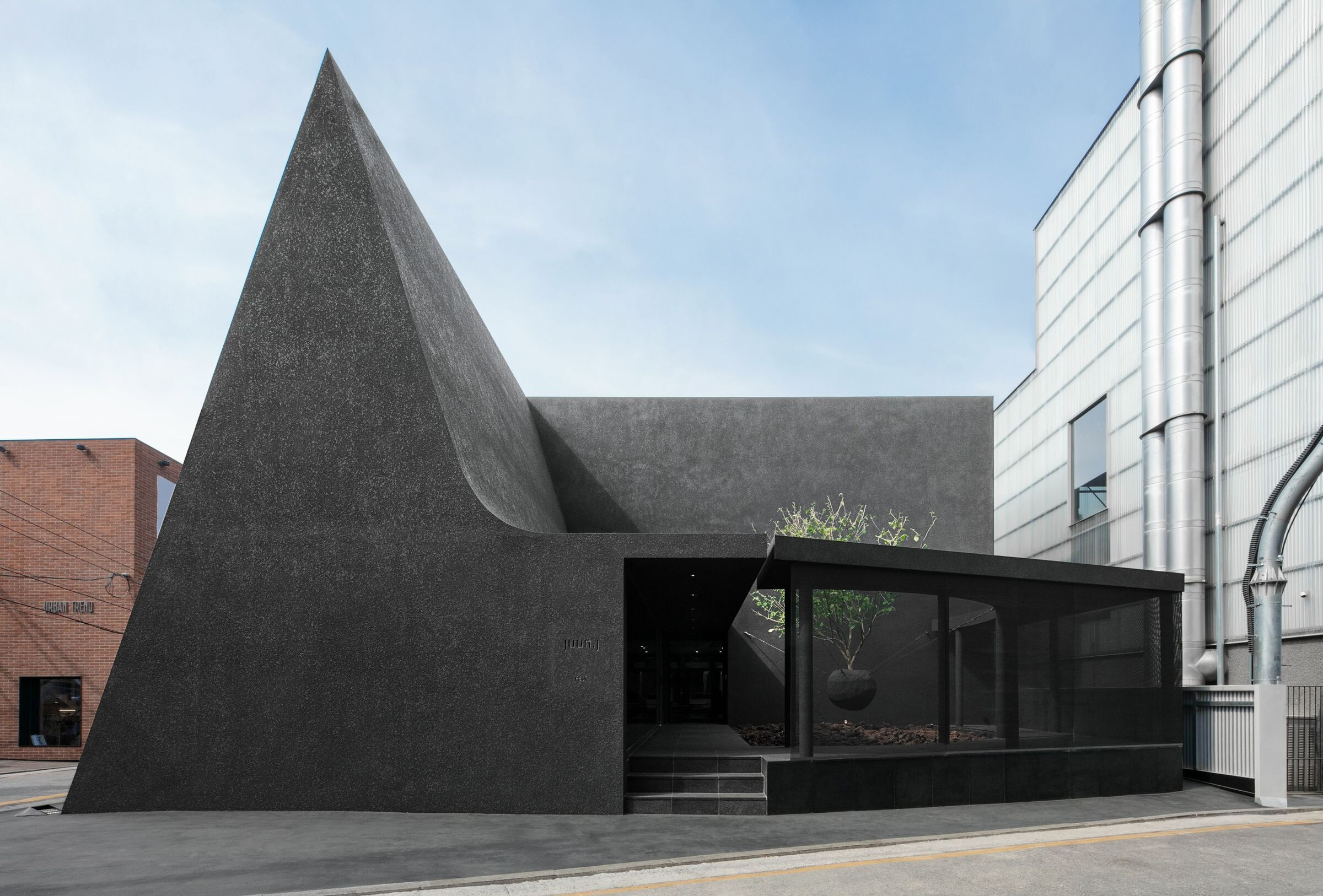 2. WGNB
WGNB is an emerging firm established in 2015. Their motto is "see the same thing but think differently," and they are distinguishing themselves with innovative work. WGNB is led by Jonghwan Baek and Jonghyeon Shin. The firm has won numerous awards for their work, including from international media. The practice includes interior design, architecture, and product design.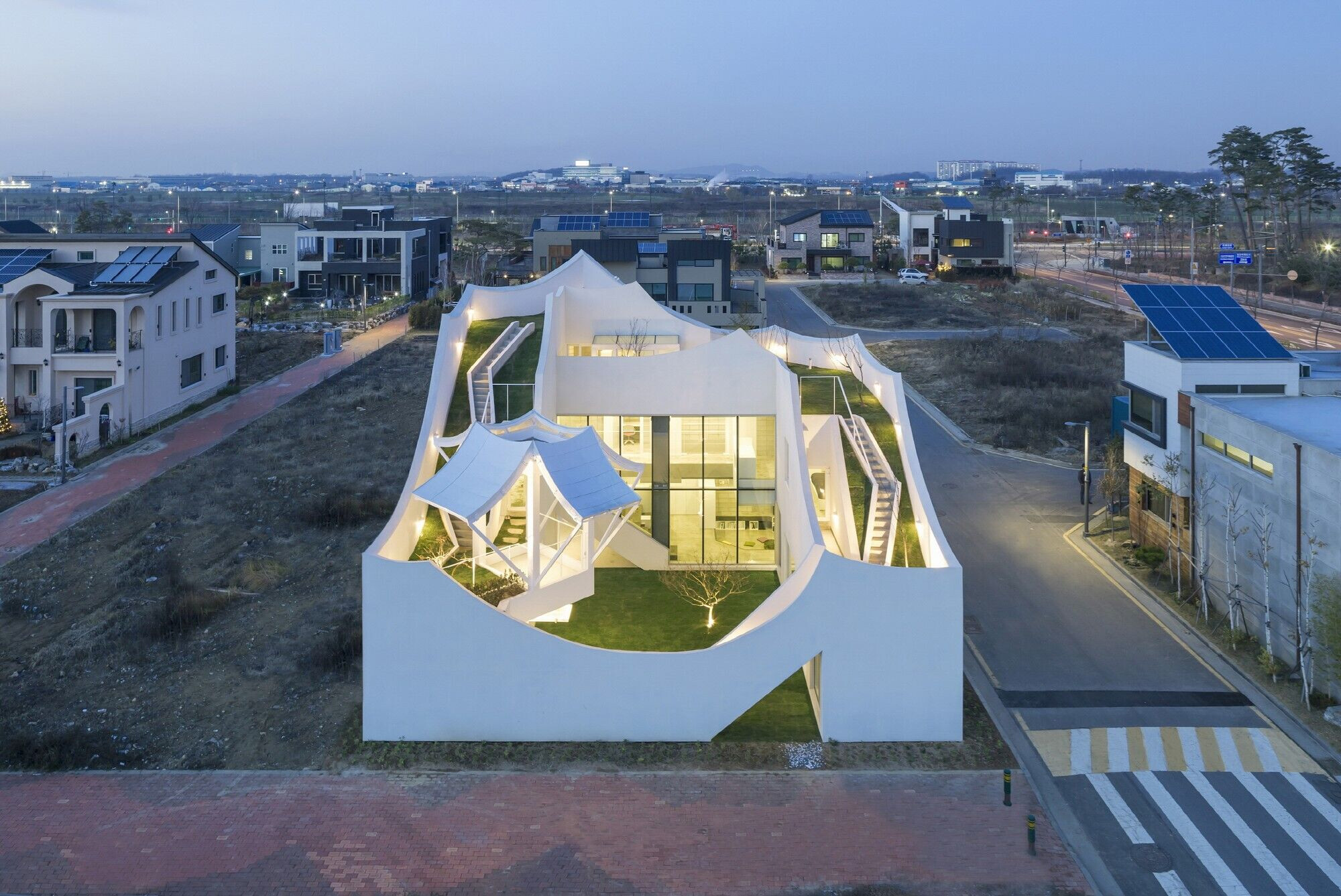 3. Iroje KHM Architects
Led by Hyo Man Kim, Iroje KHM Architects was established in 1989. Over the decades, the firm's projects have included residences, offices, schools, and more. The practice has won numerous awards and been published extensively. For the Tetris Nursery in Seoul, Iroje KHM Architects inserted a rainbow of colorful glazed windows to help teach children about color.
Founded in 1993, BCHO Architects is currently composed of about 25 professionals. The firm is led by ByoungSoo Cho, who also has an extensive teaching history. The practice includes artwork and furniture. BCHO Architects believes in the importance of sustainability and works to limit energy use in their projects. The firm has a North American office in Montana and has won awards in the United States.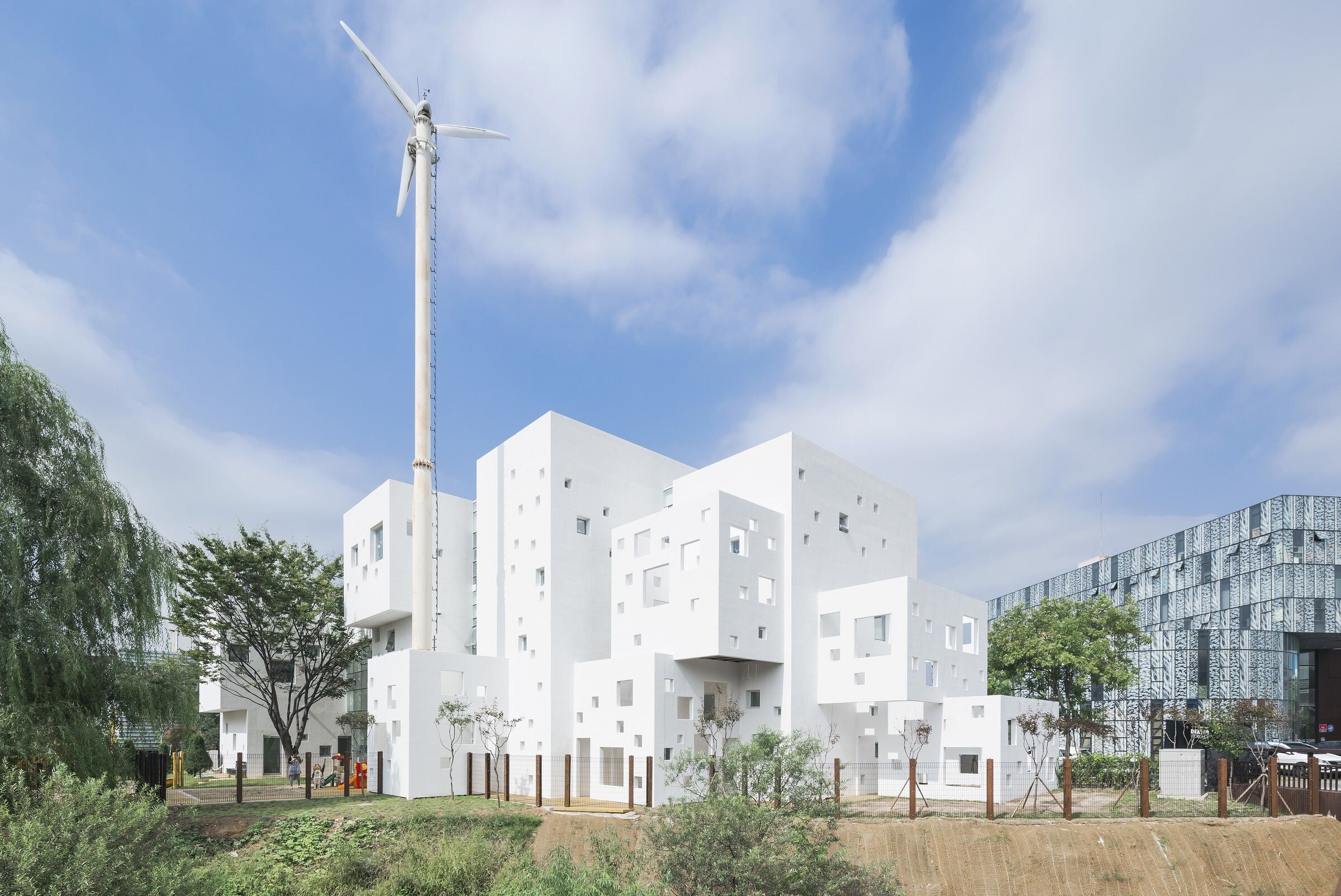 Known for experimental work, UnSangdong Architects has worked on offices, residences, and cultural centers. Designed to inspire and encourage learning for young minds, windows in a variety of sizes punctuate a white facade of a kindergarten's building in Paju, South Korea. The firm also collaborated with Asif Khan for the PyeongChang Olympics Hyundai Pavilion, which was dubbed the darkest building on earth.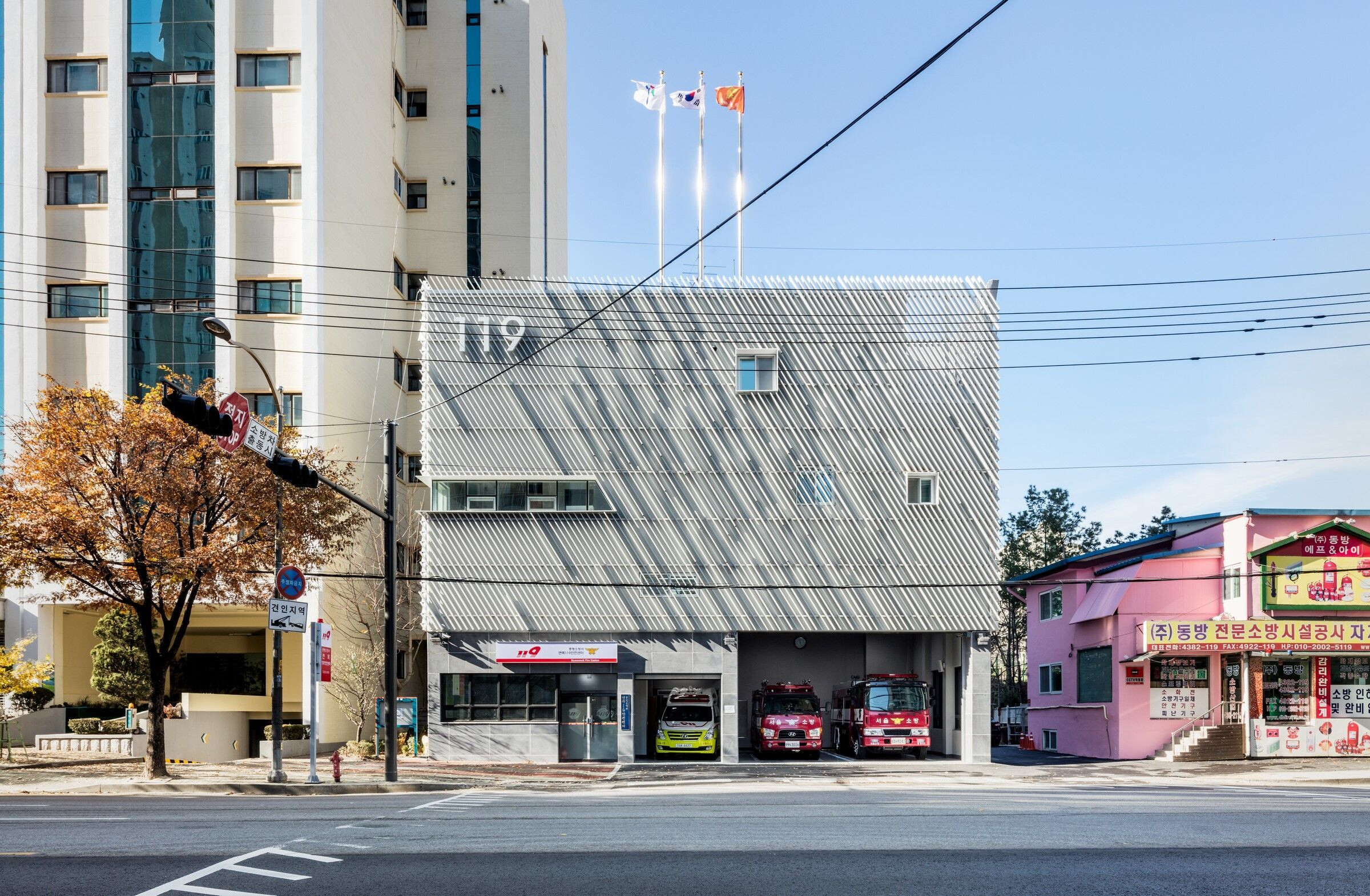 6. Yong Ju Lee
Led by architect Yong Ju Lee, the eponymous firm is best known for Root Bench in Seoul's Hangang Park. Lee previously studied architecture at Columbia University's GSAPP in New York and worked at various New York firms, as well as serving as a guest critic at architecture schools. He is now an assistant professor at the Seoul National University of Science and Technology. The firm has won international awards and its work has been exhibited at MoMA in New York as well as the Venice Biennale.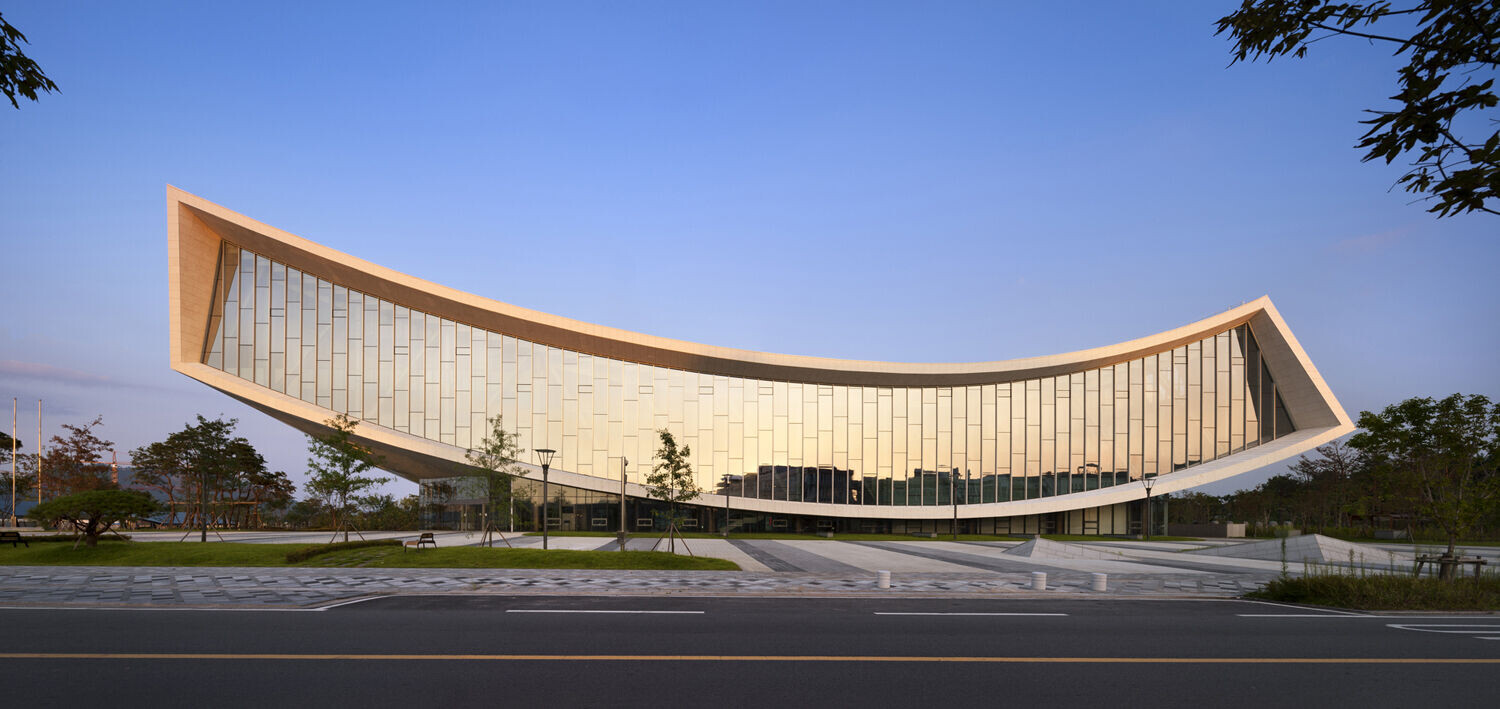 7. Samoo Architects & Engineers
Established in 1976, Samoo Architects & Engineers is headquartered in Seoul with offices in Vietnam, China, the United States, Hungary, and India. Over the decades, the firm has completed 8,000 projects around the world. There are now more than 650 employees working for Samoo, including nearly 150 registered architects. In addition to architectural design, Samoo has expertise in interior design, engineering, sustainable design, and urban planning.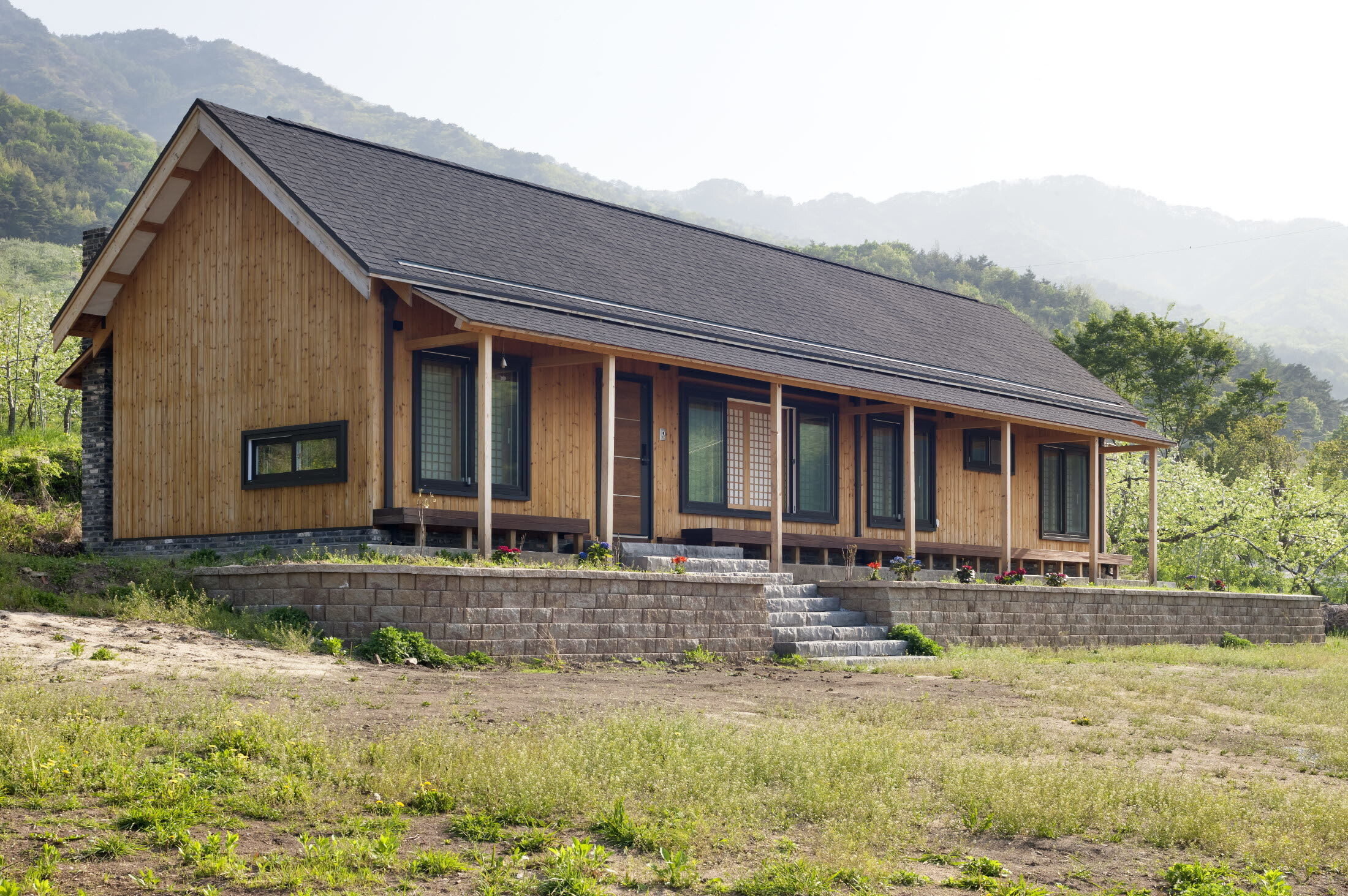 8. Studio_GAON
Studio_GAON was founded in 1999 by architects Lim Hyoungnam and Roh Eunjoo. With an emphasis on single-family homes, the firm works in residential, commercial, mixed-use and urban planning. Their projects thoughtfully consider both space and materiality. For a home on Jeju Island, Studio_GAON designed a single-story house with a curvaceous roof and a sea-facing wall of local black stone.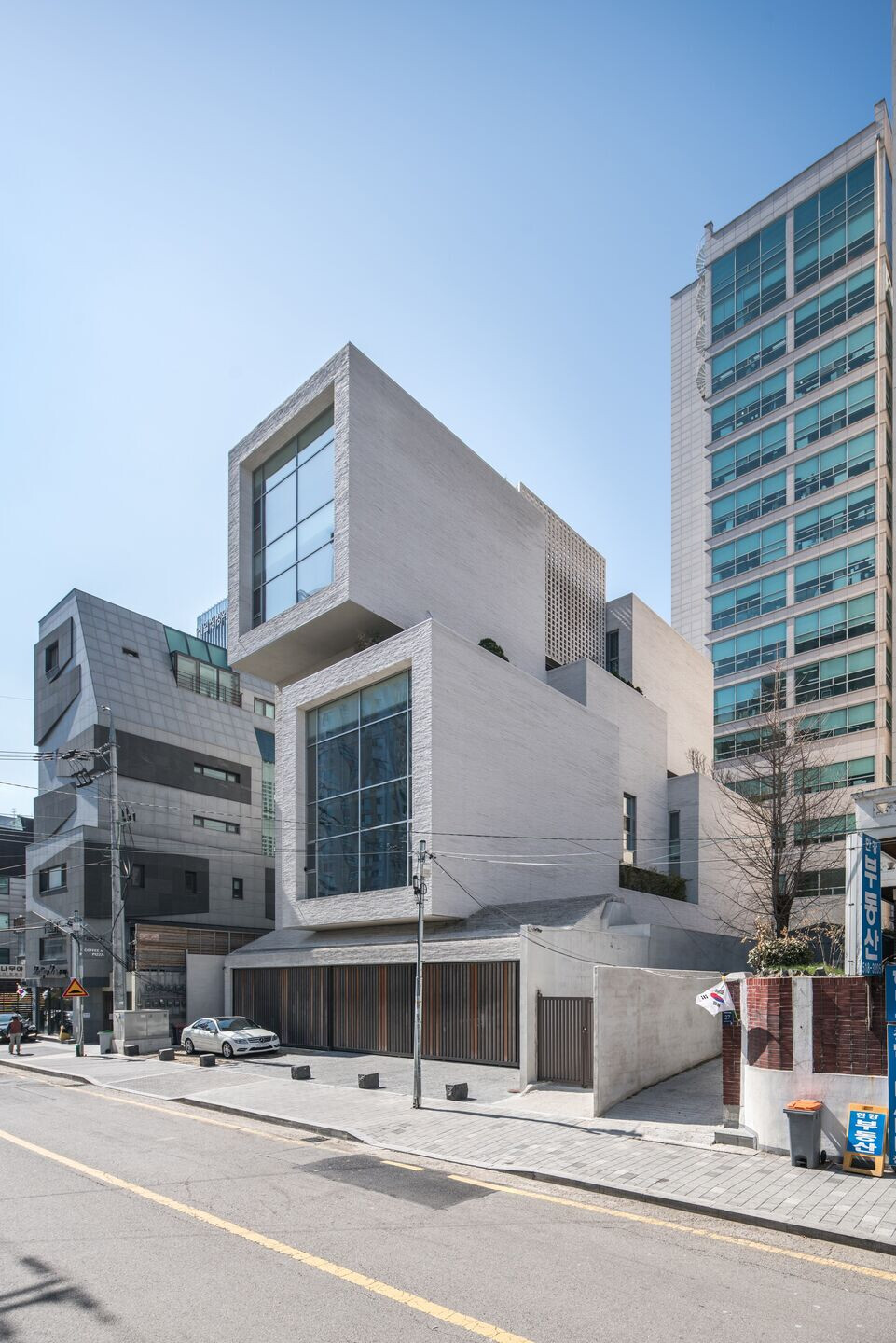 9 . ISON Architects
Established in 1997 by I Min and Son Jin, ISON Architects focused on kindergarten projects for their early years. More recently, the firm has been working on housing projects, galleries, and other types of schools. ISON has also designed religious buildings and cultural centers. A house and studio for three musicians in Seoul shows the firm's use of color and materials.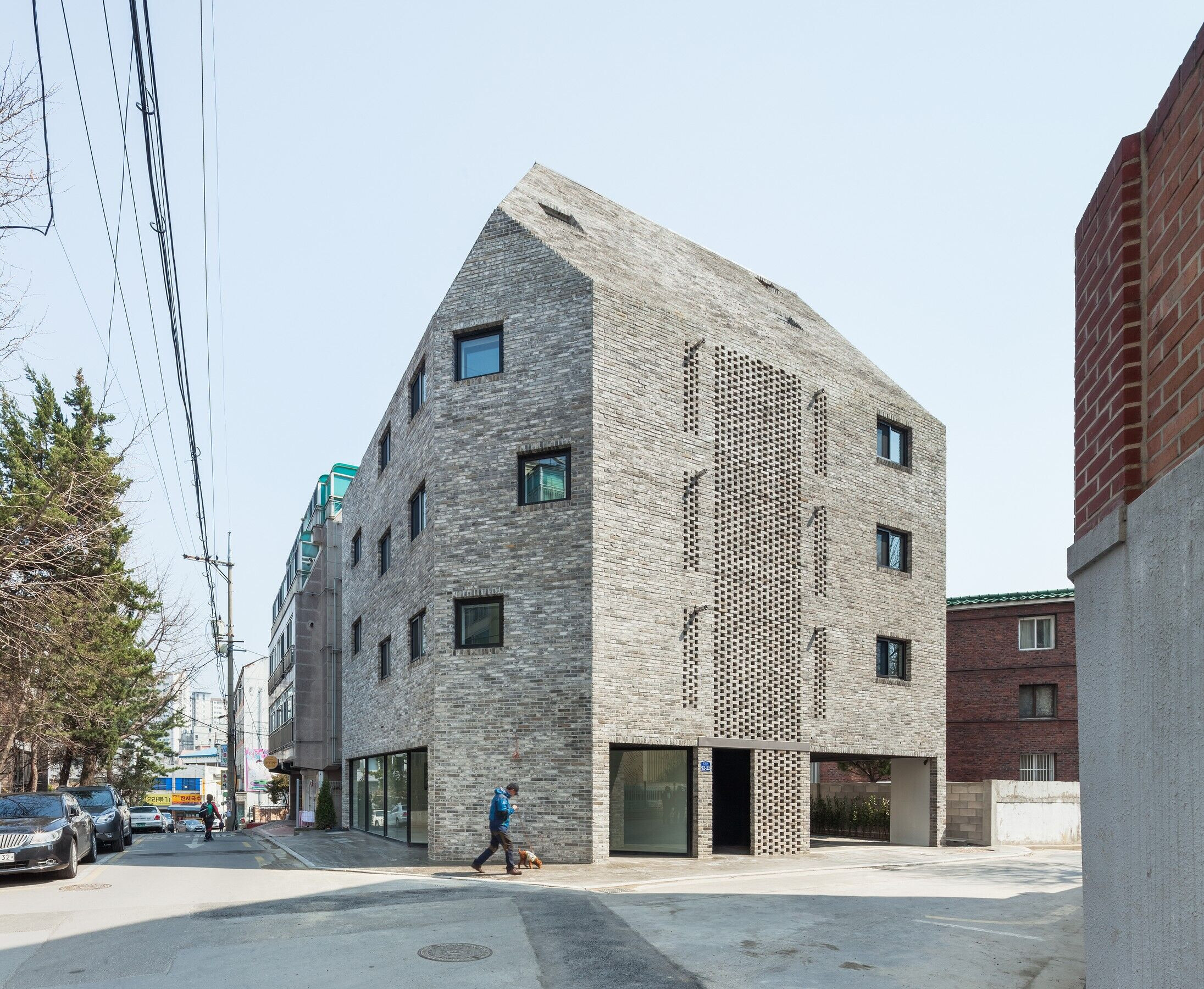 10. OBBA
OBBA is an international architecture studio. Its full name is OBBA – Office for Beyond Boundaries Architecture, and it was founded in 2012 by Sojung Lee and Sangjoon Kwak. The firm's practice includes careful consideration of site conditions and the existing architecture while seeking new solutions and challenging designs. The firm has designed installations, residences, cultural projects, and commercial buildings.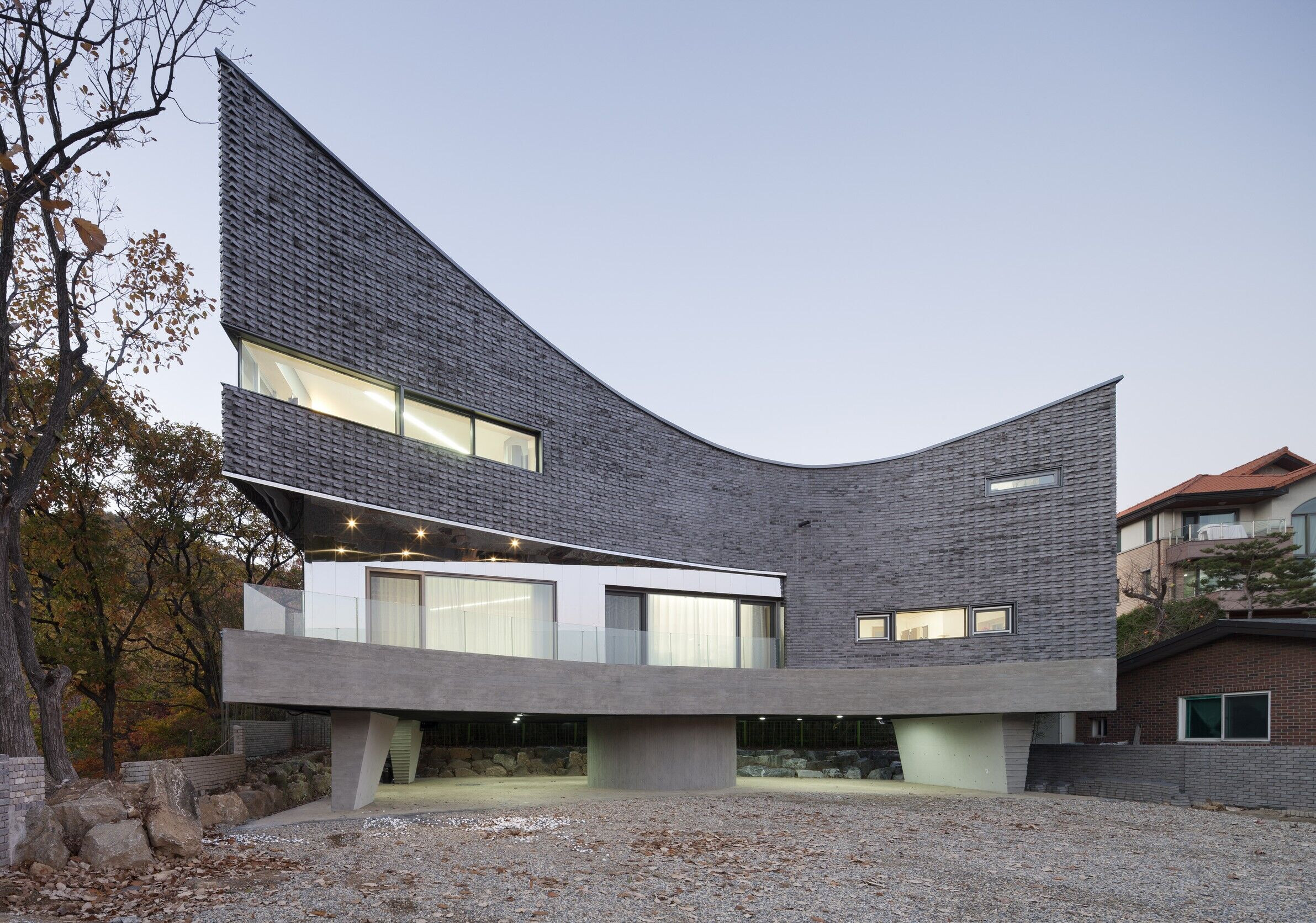 In 2010, one year after establishing JOHO Architecture, Jeonghoon Lee won the Korea Young Architect Award from the Korean government. Dozens of other awards have followed over the past dozen years, alongside extensive publications. Specializing in creating distinctive buildings, JOHO Architecture also works interior design, furniture, and installation. Completed in 2012, a house in Gyeonggi-do, South Korea, was party inspired by an asymmetrical concave lens.
12. ArchiWorkshop
ArchiWorkshop was established by Hee-Jun Sim and Su-Jeong Park. Before starting ArchiWorkshop, founder Hee-Jun Sim worked in Paris at Renzo Piano Building Workshop and in Basel at Herzog & de Meuron. Alongside his practice, he is an active university professor. Their work includes commercial, residential, cultural, and glamping projects. ArchiWorkshop has won dozens of awards, including for their glamping projects.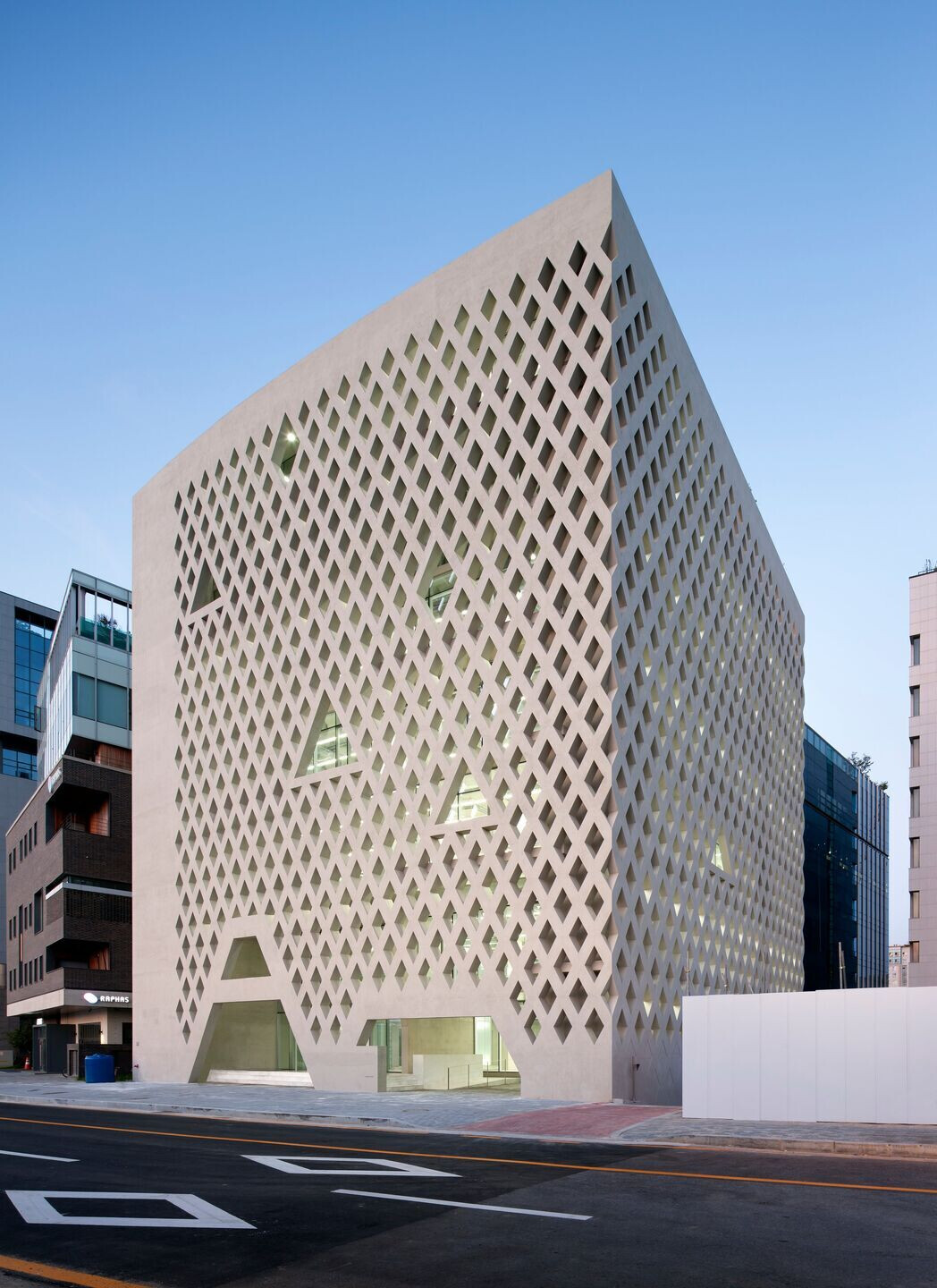 13. Archium
Archium's roots date back to 1986, when it was established as Inje Architects. The name was changed in 1995, and the firm is led by architect Kim Incheurl. Work includes both residential and commercial projects. Archium's architectural gestures are contemporary, but they are also informed by traditional Korean buildings in unexpected ways.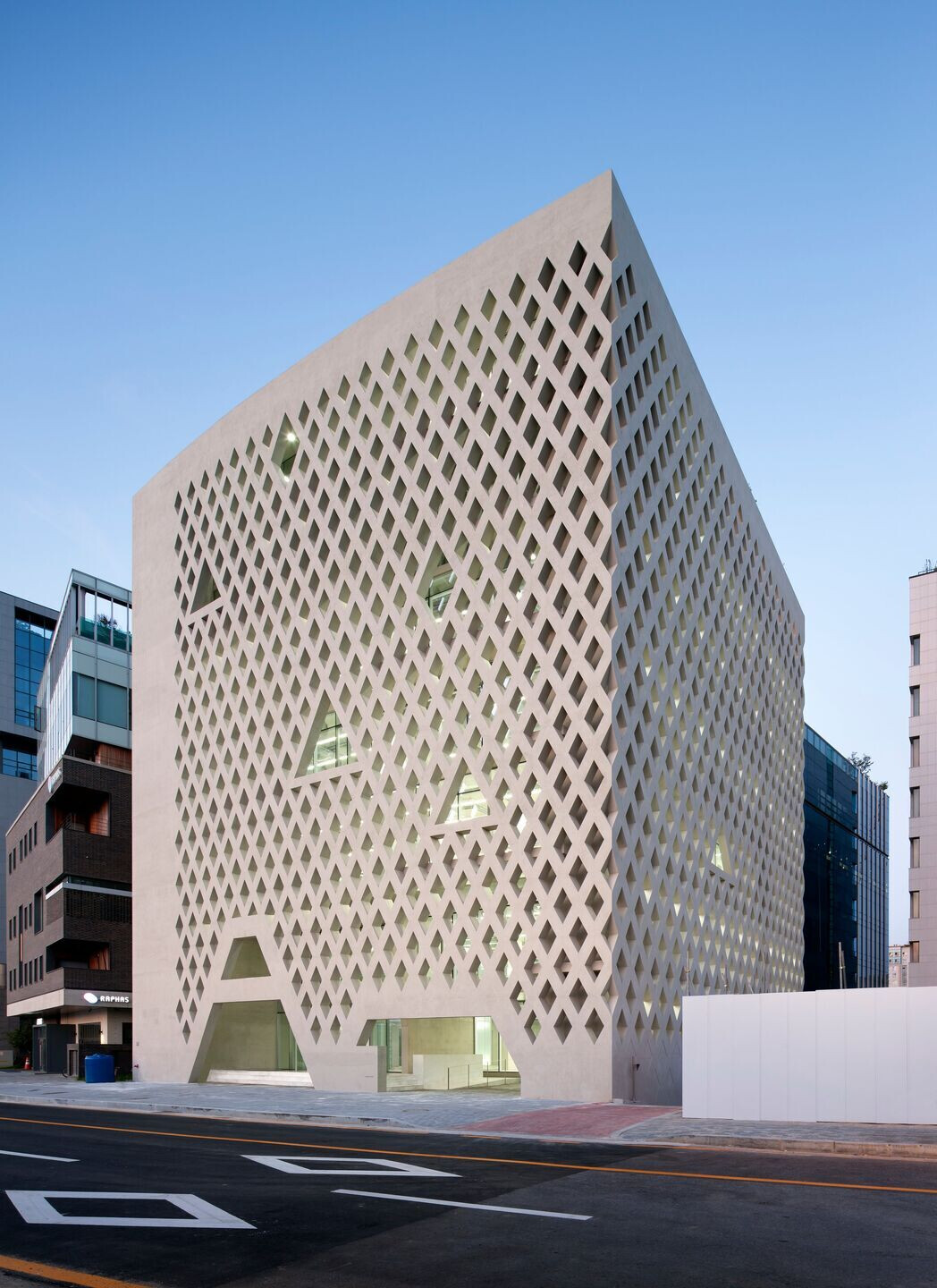 14. L'EAU Design
Established in 2000, L'EAU Design creates distinctive residential, commercial, and cultural buildings. The firm integrates research about social and cultural human behavior into their projects. L'EAU Design works in architecture as well as interior design. A private residence in Gwacheon, South Korea, meets the client's request for a distinctive but livable abode.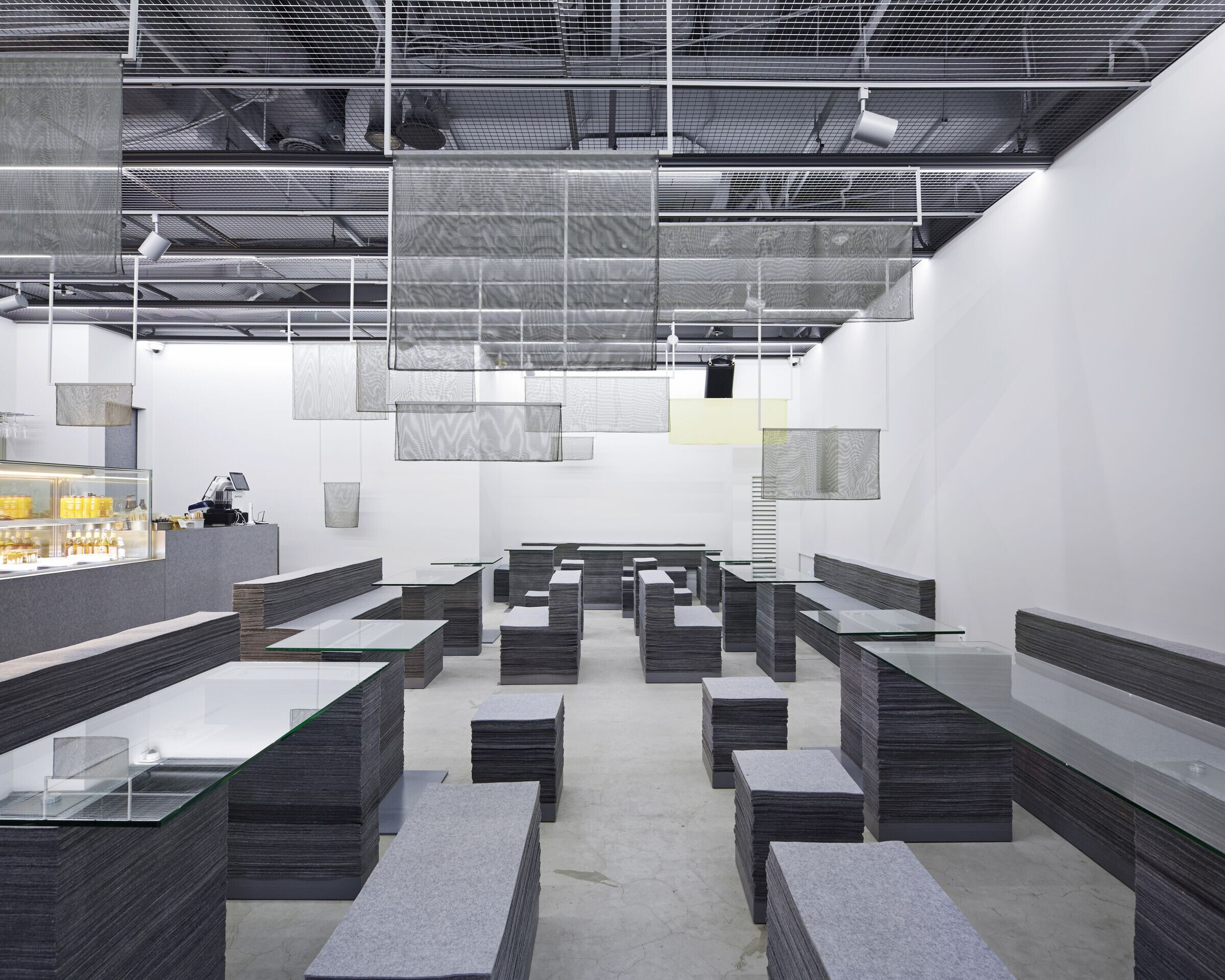 Led by Unchung Na and Sorae Yoo, Nameless Architecture has offices in both Seoul and New York City. The firm's work has been published and exhibited extensively, including at the National Museum of Korea and the Museum of Modern Art (MoMA). Nameless Architecture has won numerous international awards for their work. The firm's practice includes many different types of buildings, from educational and residential to commercial and public.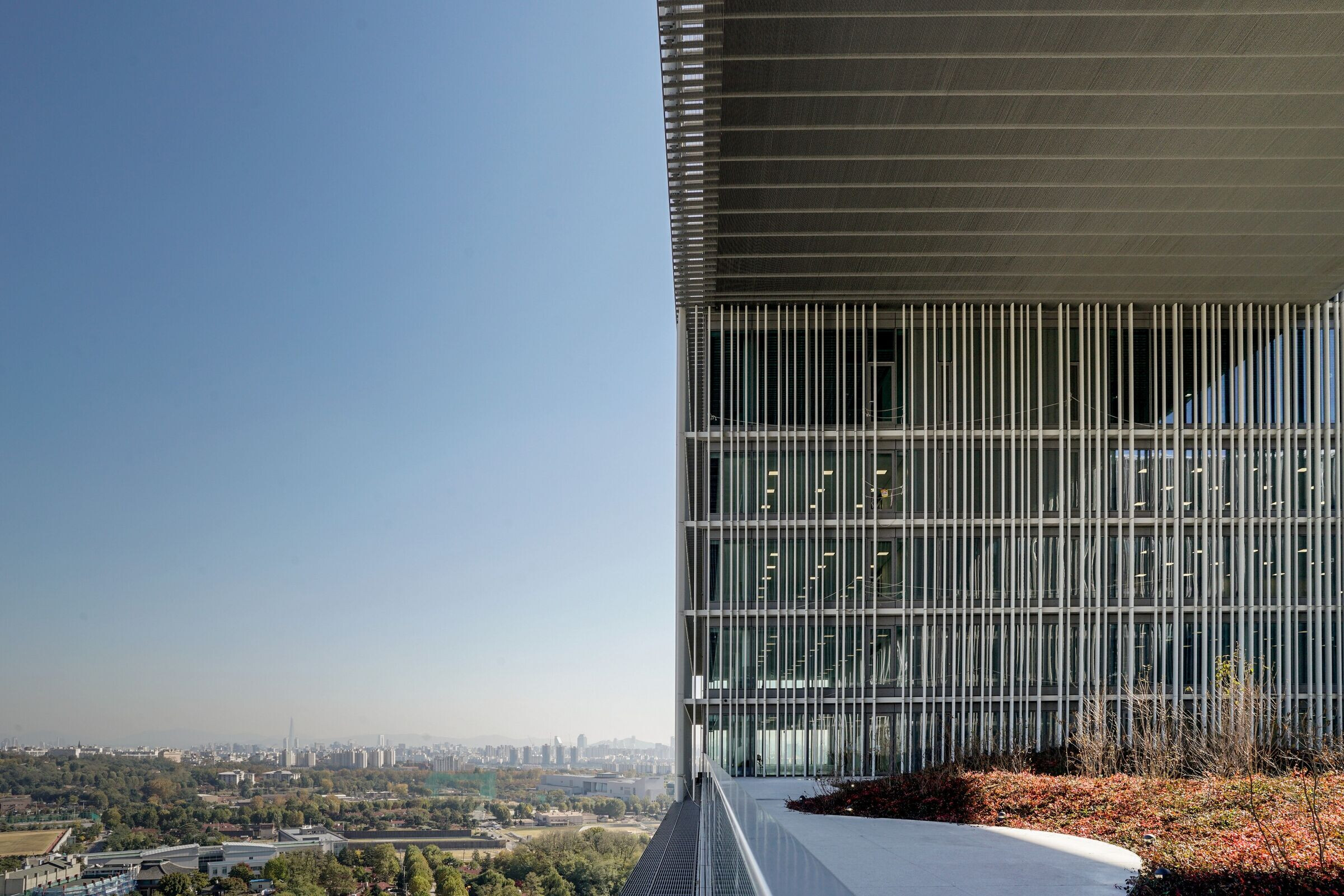 Established in 1990, HAEAHN Architecture's work includes architecture, urban design, interior design, and landscape design. The firm also consults on business development, facility design, and renovations. HAEAHN Architecture is led by President Kihong Nam. Their mission is to create places that include the insight of nature and history. HAEAHN served as executive architect for the Amorepacific headquarters by David Chipperfield Architects.
17. Stpmj
Stpmj has offices in both Seoul and New York. The practice was established in 2009 by principals Seung Teak Lee and Mi Jung Lim. Lee previously worked at nARCHITECTS and Herzog & de Meuron, as well as other firms. Before founding the firm, Lim worked at office DA and Andrew Berman Architect. stpmj has won numerous awards in both Korea and the United States. Their work includes offices, residential buildings, and cultural projects.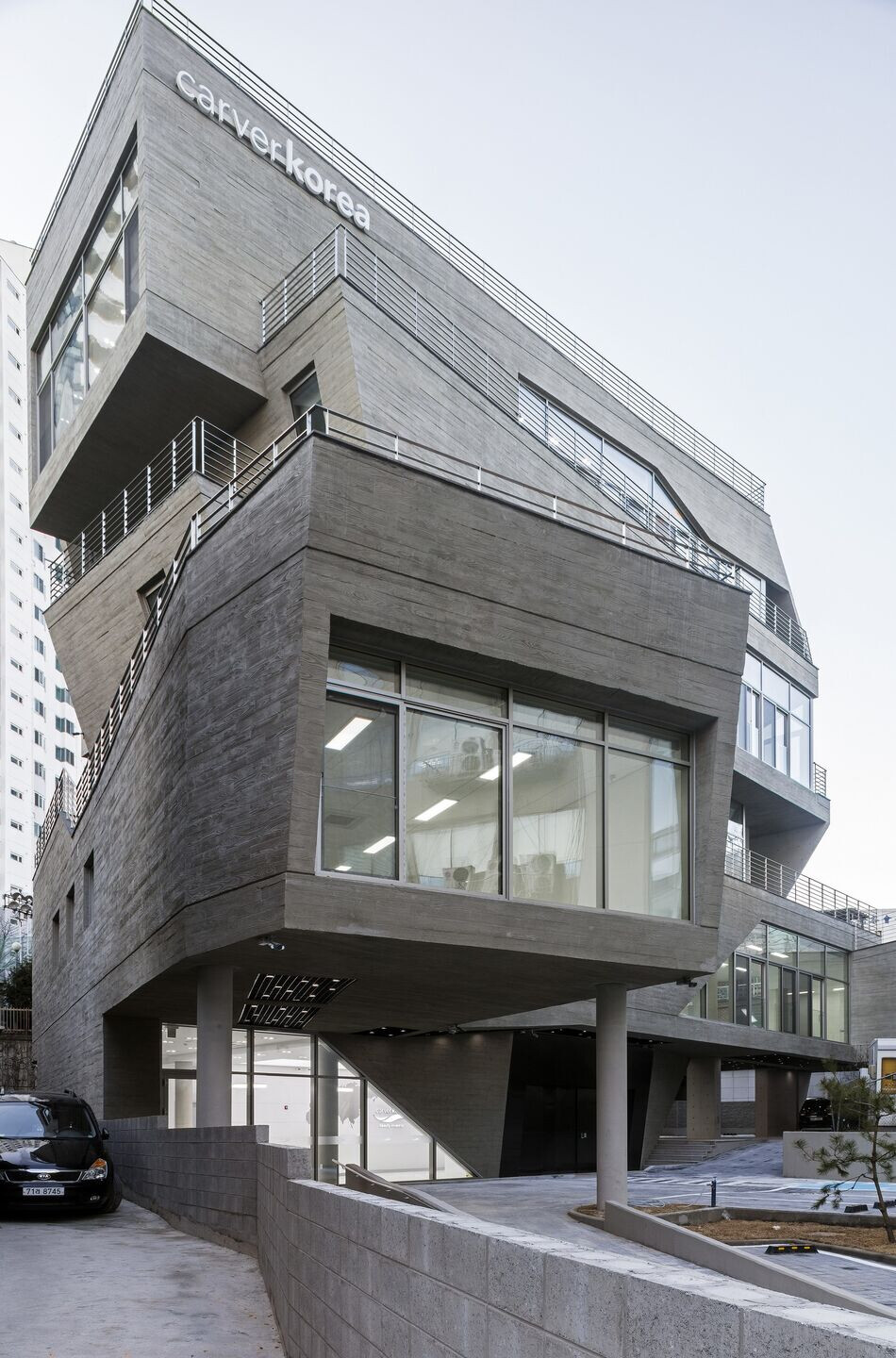 D-Werker Architects is led by principals Hwon Yoon and Jieun Lee. Their work, mostly in Korea, includes residential and commercial buildings. D-Werker is dedicated to considering sustainability in their projects. The firm designed a headquarters and research center in Seoul that stood out among nearby buildings with a distinctive stacked design and an exposed concrete exterior.
19. G/O Architecture
G/O Architecture is led by architect Juyoung Lee, who also maintains an active teaching practice. The Seoul-based firm works in architecture, interior design, graphic design, and urban design. G/O Architecture has been published internationally for their work, which includes residences, hospitality projects, schools, and public libraries.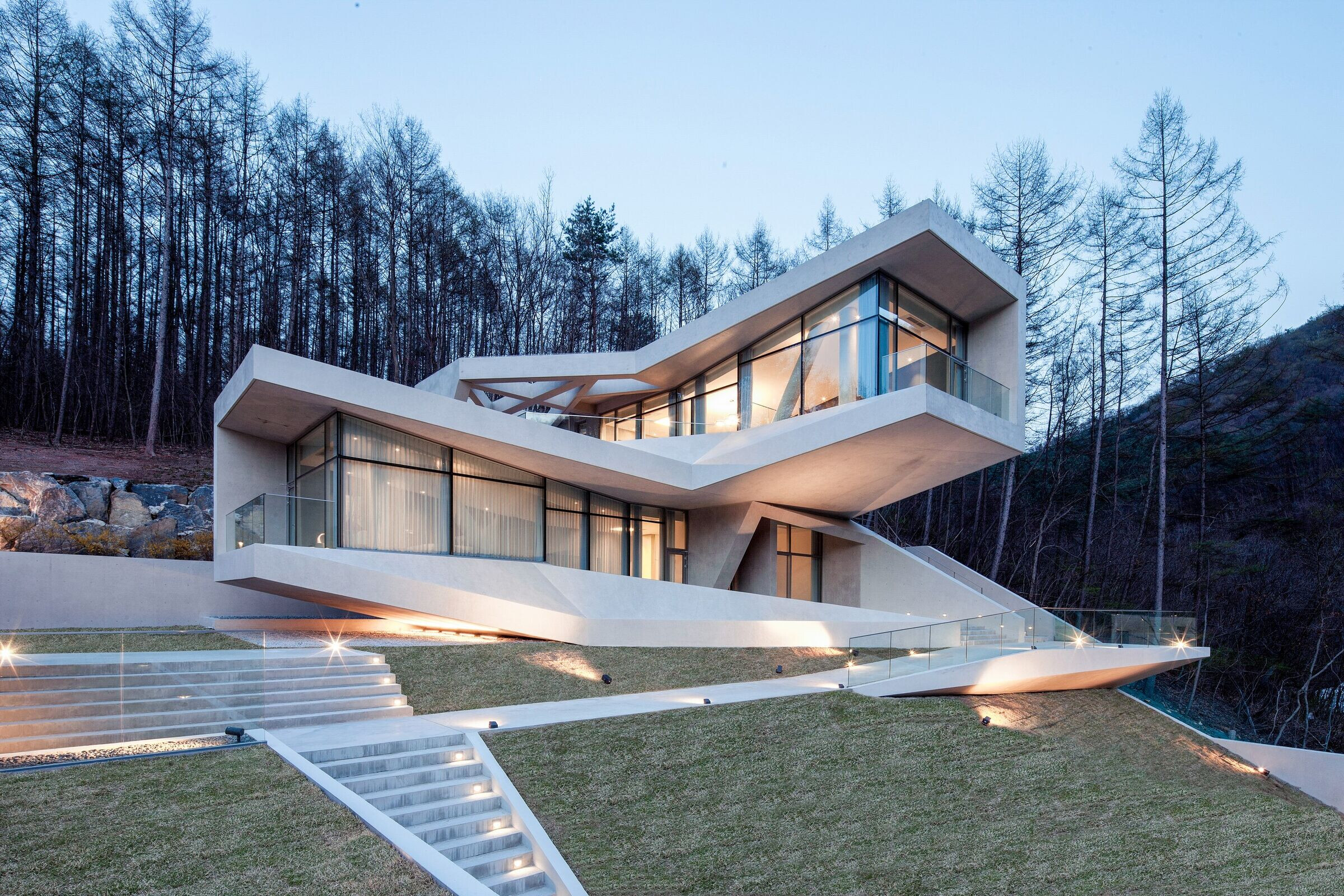 20. IDMM Architects
IDMM Architects is led by principal Kwak Heesoo. In 2007, IDMM won the Young Architect of Korea Award. They have since won numerous other awards over the years. The firm has worked with celebrities while also creating public architecture. For a house in Hongcheon-gun, South Korea, IDMM carefully considered site while making distinctive grand gestures.
21. GANSAM Architects & Partners
Established in 1983, GANSAM Architects & Partners is now over 700 employees. Their team, led by CEO Kim Tae-jip, includes 118 architects and 52 engineers. The firm builds in all sectors, from retail to education. Taking responsibility for construction from start to finish, GANSAM offers a range of services including design, engineering, and consulting. Design services include landscape design, interior design, and master planning.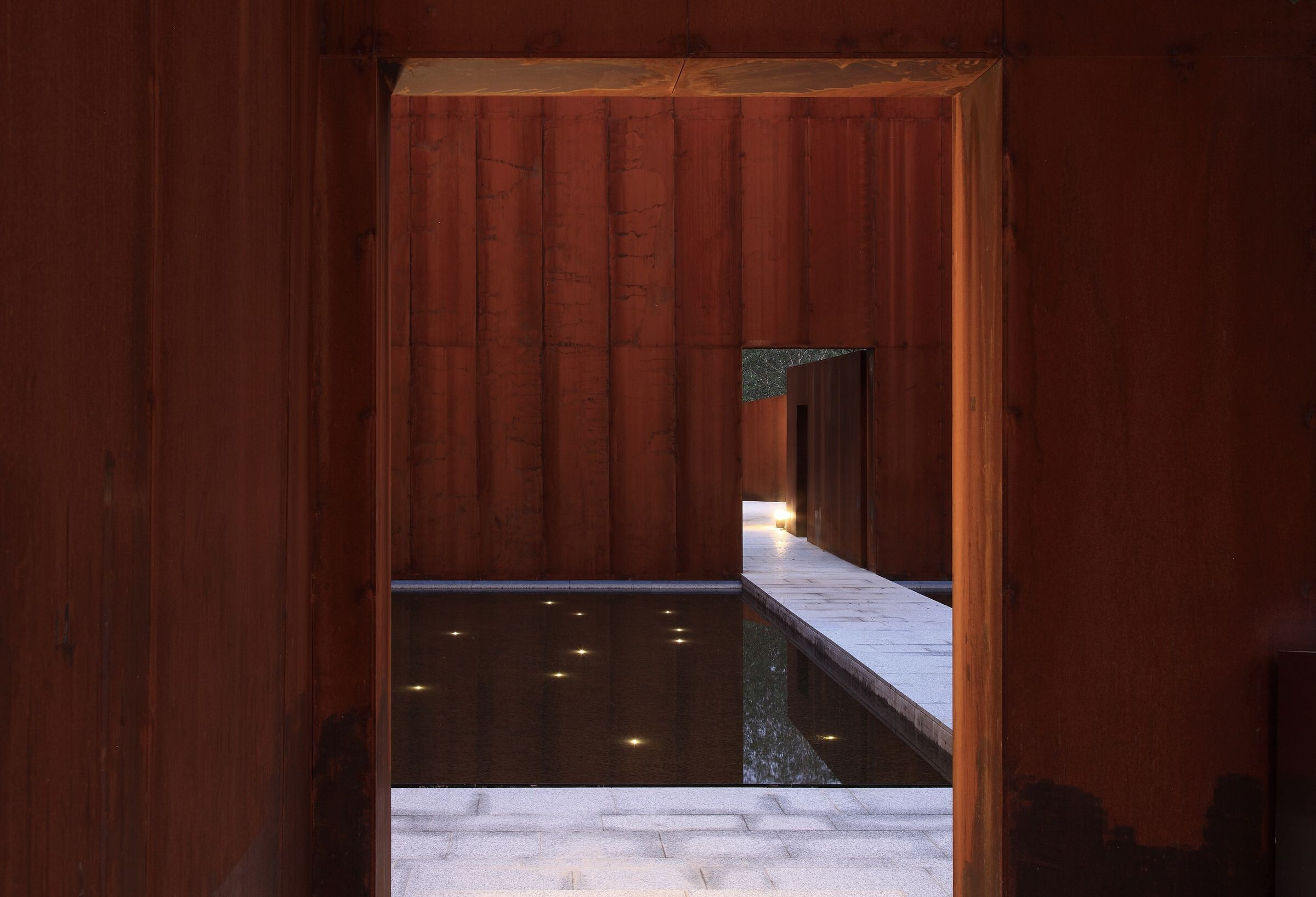 22. IROJE Architects & Planners
Established in 1989, IROJE Architects & Planners has worked on cultural and hospitality projects, with a special emphasis on landscape design. Their work embodies a quiet elegance as it considers both context and materiality. Completed in 2016, a memorial park in Gyeonggi-do, South Korea, utilized high walls of weathering steel.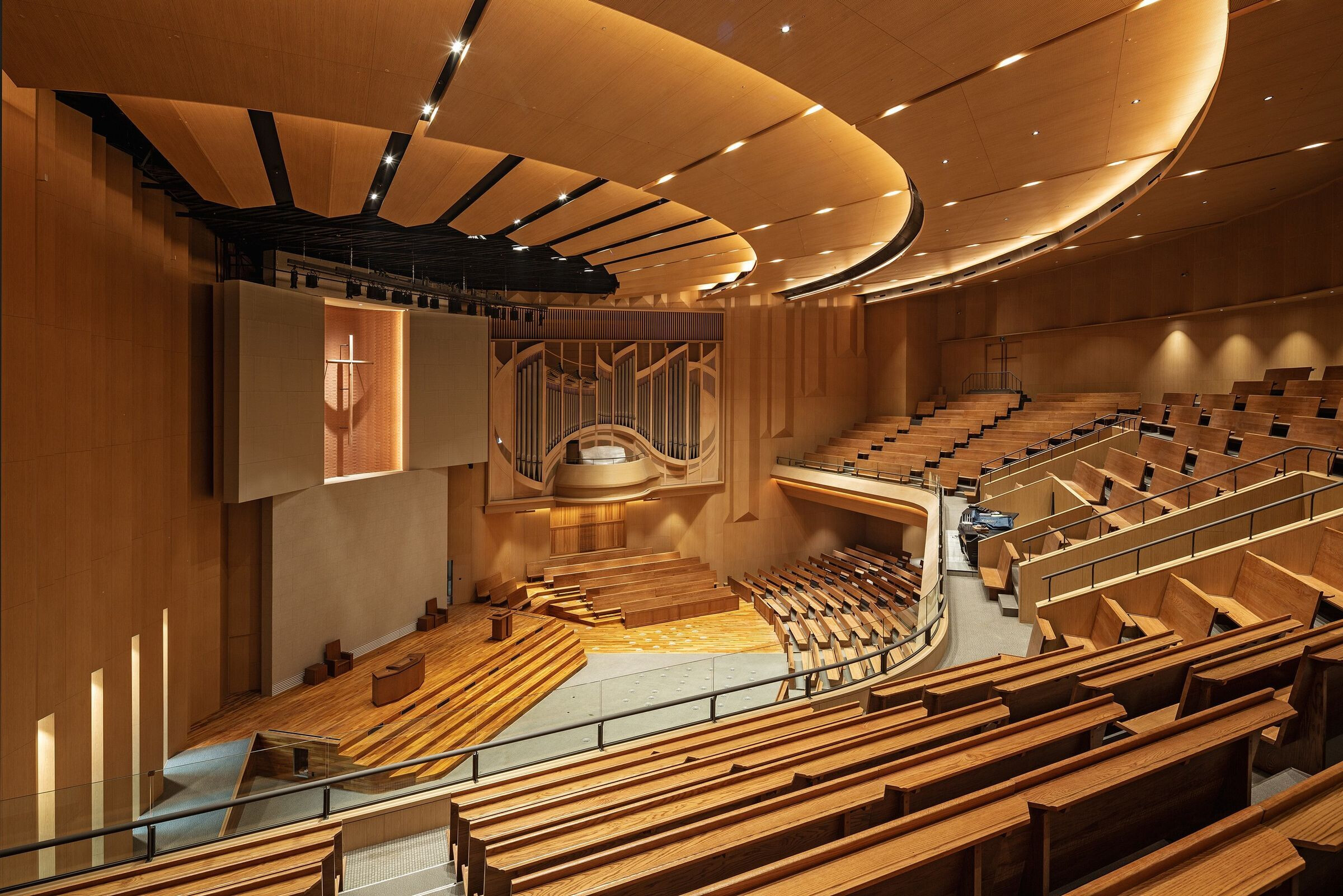 Led by CEO Dong Kyu Choi, Seoinn Design Group was established in 1978. The firm's work includes religious, public works, commercial, residential, and more. Managing Director Alex Yoo Chul Choi brings a background in real estate development and finance to the firm. Seoinn Design Group is especially known for religious work, including churches.
24. SML
Led by principal and architect SeungMo Lim, SML has won numerous design and architecture awards for their work. They have also been published internationally. The practice aims to provide unexpected architectural solutions through the innovative use of texture and color. For a project completed in 2018, a suite in a boutique hotel in Seoul mixed bright lime green with cool white.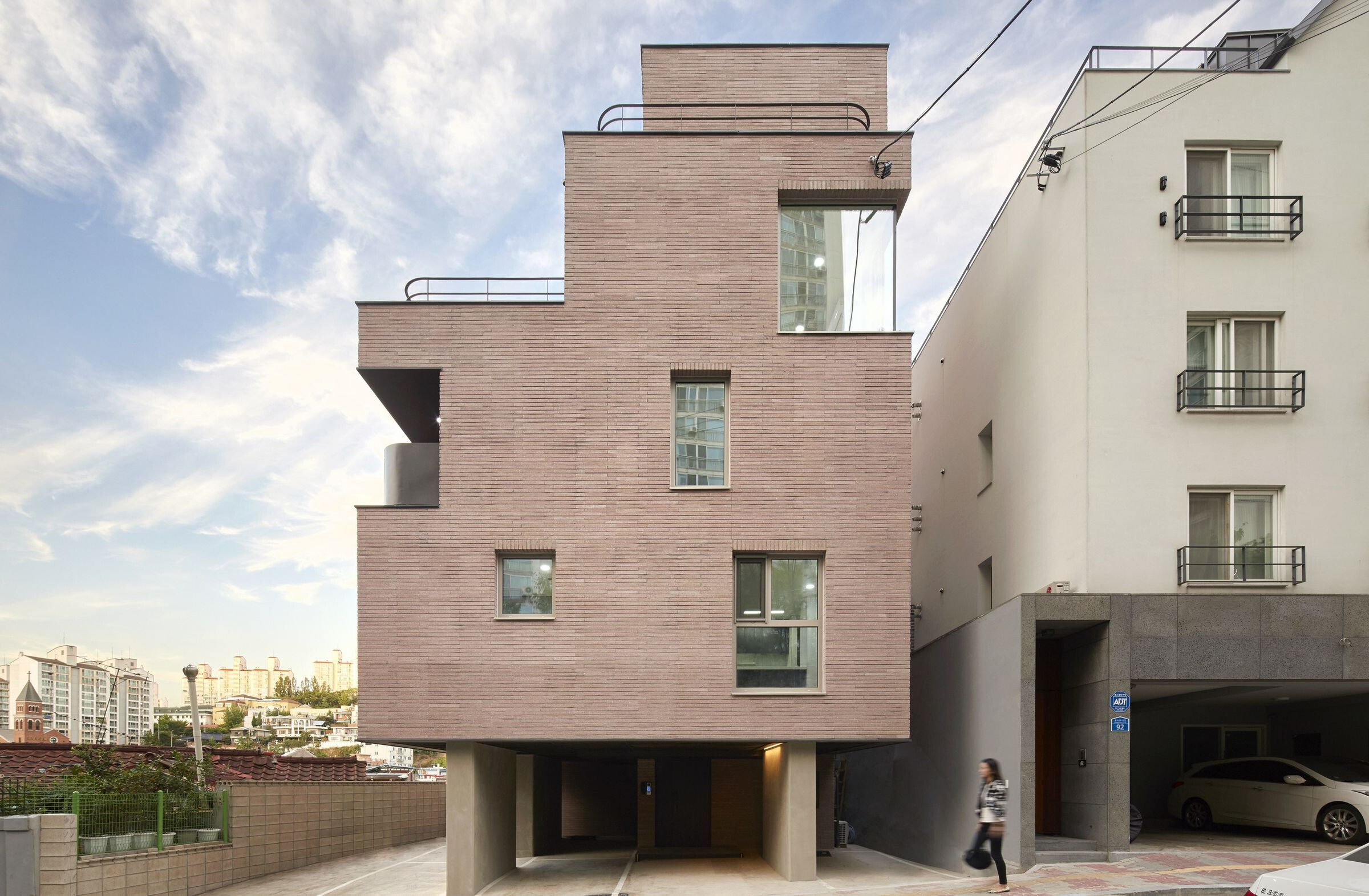 25. Skima
Founded in 2014 by Sejin Kim, skimA works to build sustainable architecture that is also inspirational. The firm provides architectural design as well as consulting services for brand, identity, interiors, and more. A house in Hanam, South Korea, completed in 2017, has a black exterior in polished basalt brick.
The selection curated by the Archello editorial team is based on a mixture of the amount of featured projects and the views they generated. For a more comprehensive list of Seoul architects you can take a look here.