The ambition for the BLACK BARN is clear; a modest but high-quality construction that draws all attention to the landscape behind it. It has a closed character on the street side, but has a breathtaking view on the side of the river and landscape behind. The green craft is in the blood and that passion is gladly shared. The new office therefore offers space not only for people, but also for flora and fauna. For example, the facade includes numerous nest boxes in which the flying inhabitants had already taken up residence before the official completion.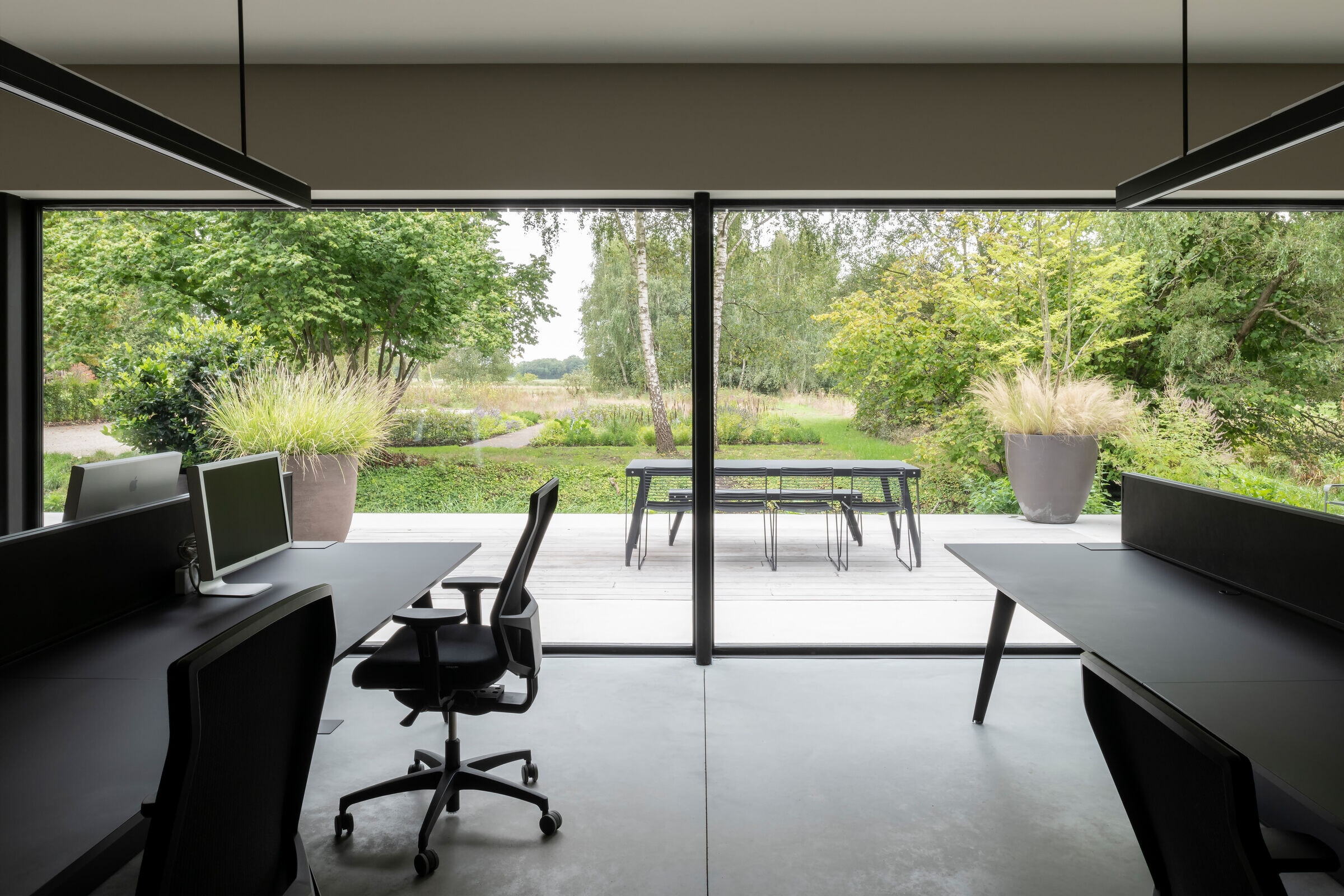 The BLACK BARN is designed as an abstract barn volume with black-stained wooden facades and a zinc roof. In a larger context, it stands on a historic ribbon development and has the shape of a barn, including a recessed building line, an integration that befits the site. The front presents itself as a modest, closed volume. However, the open slatted structure creates a translucent effect at dusk. It thus gives extra layering and shows a glimpse of studio life to the outside.
The interior of the BARN is understated and open and is divided by one clear element; a large closet that cuts through the entire studio from top to bottom. It connects all spaces and also incorporates all installations and architectural elements. In the kitchen, the closet forms a logical frame for a modestly finished worktop and also offers space for books, samples and models.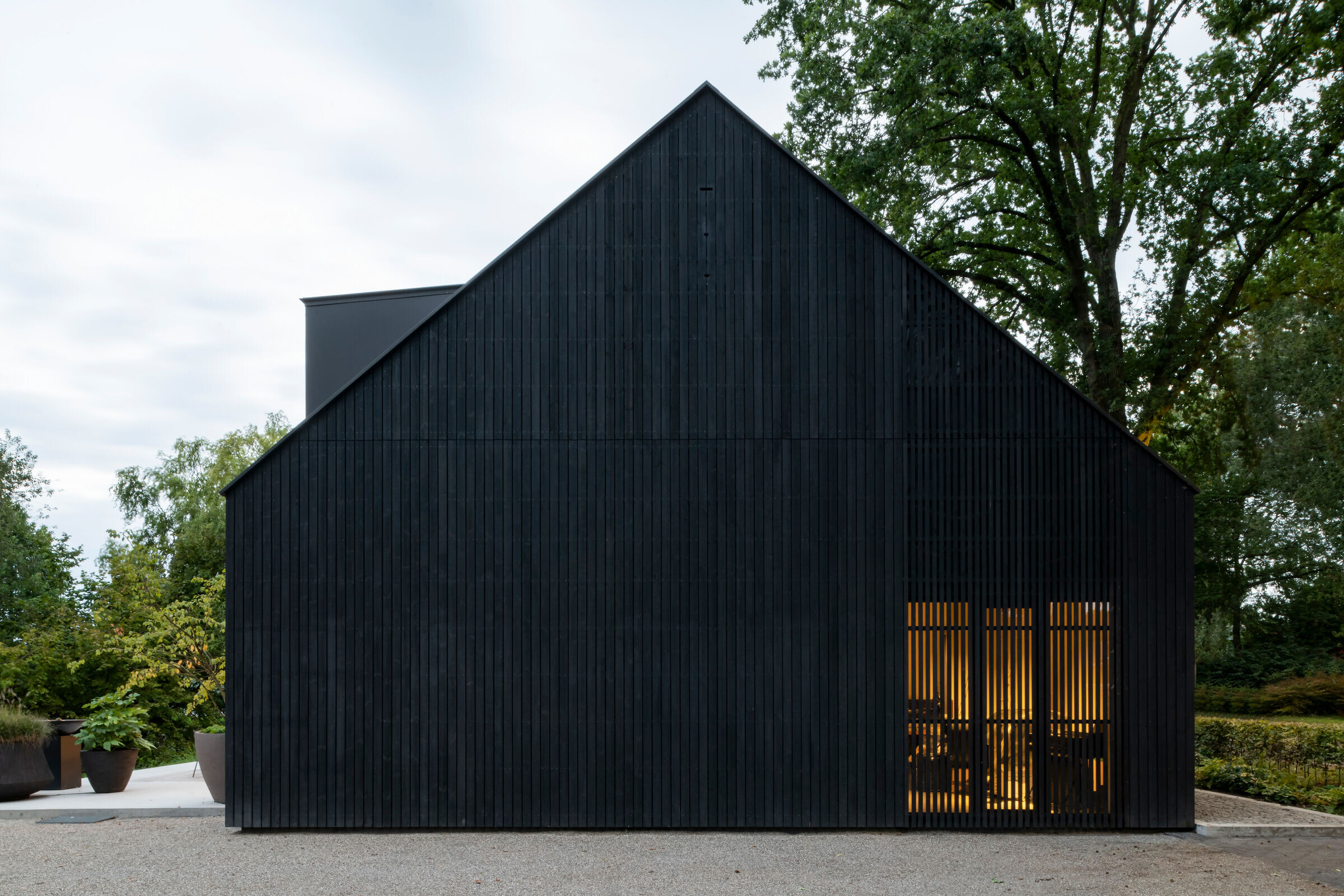 The close collaboration between Studio REDD and studio] [space architecten is a great succes and both teams move into the BARN. From here, both design studios continue to work on new projects at the interface of architecture, interior and landscape.