Restrained and protected from the view of the street, invitingly open and transparent to the garden and the adjacent park-like public green, a residential building of a family of four was built on the foundations of the existing building and embedded in a plot of land in a residential area close to the center in Göttingen. The way through is truly an experience.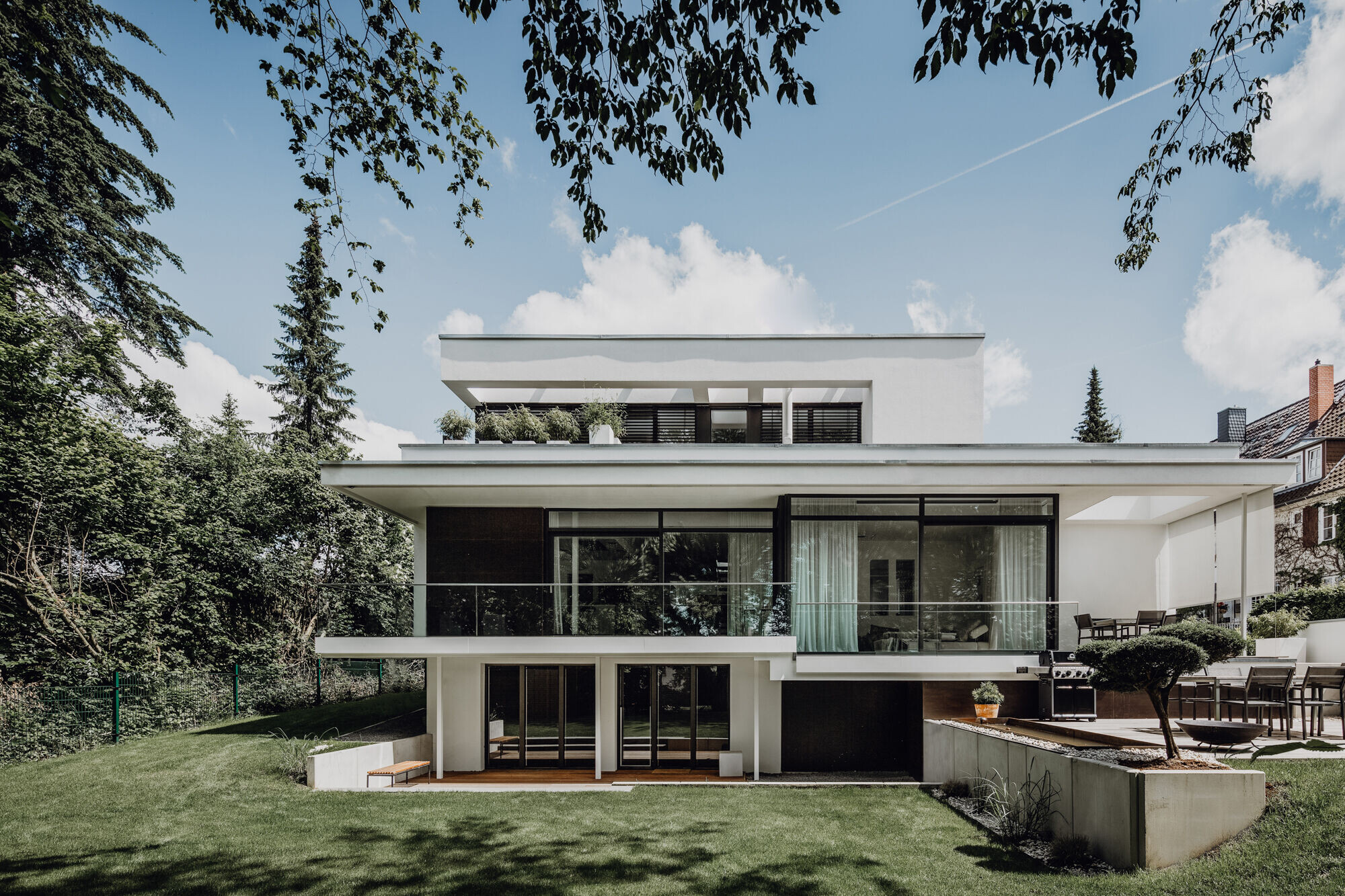 As a family with two sons in their teen age the acquired house from the 1970's centrally located in Goettingen and nevertheless remarkably green and park-like property, could be actually brought to today's standard only by a renovation. Immediately after the first inspection by Philipp architects, it brought about a sober analysis of the alternative remodelling | renovation or demolition | new construction. It was clear on that day that the first measure characterized by considerable compromise would be almost as expensive as a custom-made building for the clients.
So a decision was made to only keep the basement from the existing building and to rebuild it in an ecological timber construction, precisely tailored to the plot and construction type. The perfect fit into the slightly sloping terrain and the merging of the interior and exterior spaces were in the foreground of the planning. This resulted in a subtle play with half-levels, so-called "split-levels", which zoned the interiors.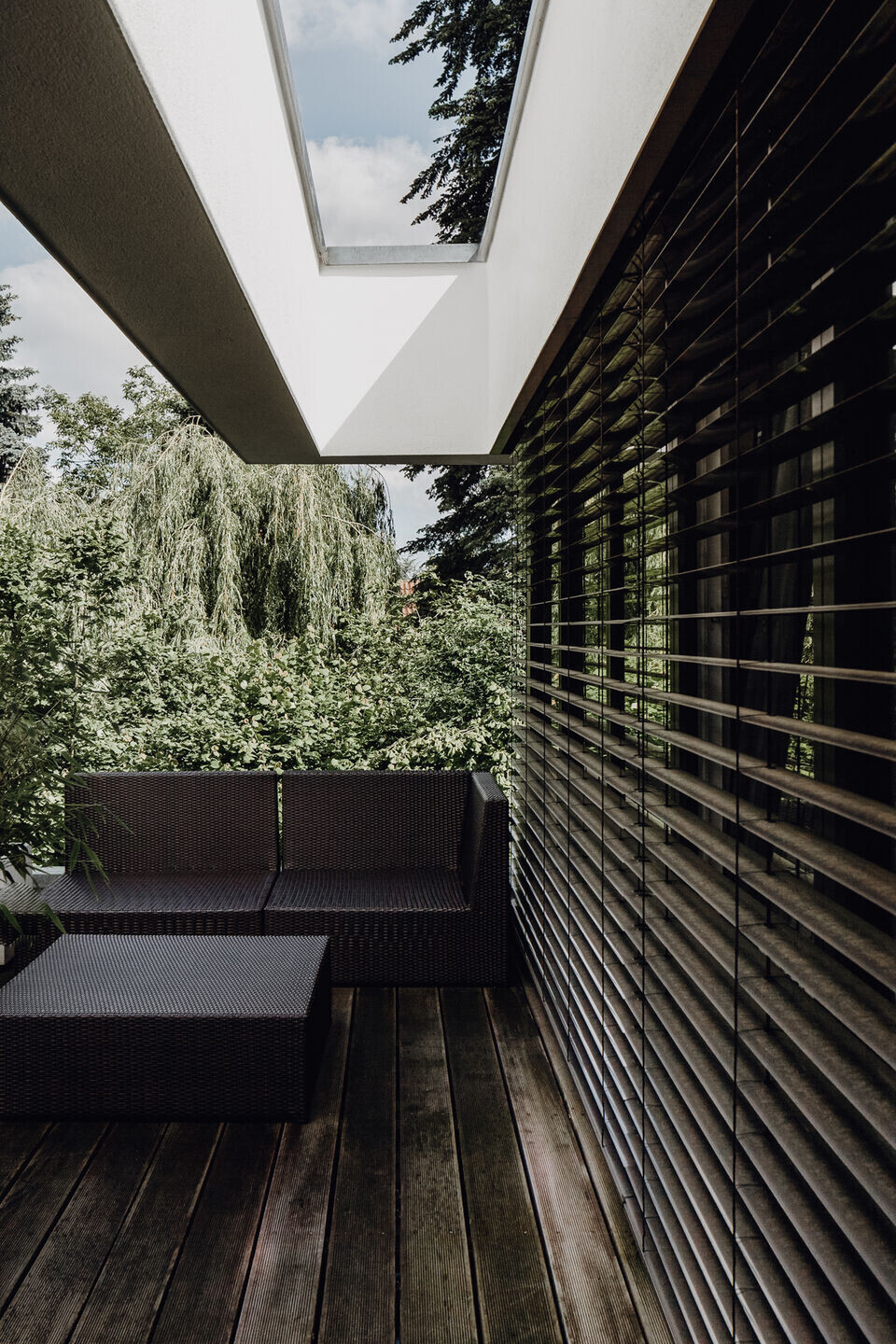 The spiral path through the building begins at the entrance with the first "wow effect", the foyer with a double height space and plenty of light from above through a large window created above the entrance. On the ground floor, through an open-plan kitchen and dining area, it continues with a 90 degree turn, but to a two step lower living area and covered terrace with skylight. Like an open-air room, it forms the flowing transition between the inside and the outside. One more turn and further down, the steps lead to a large wooden deck with open-air seating next to a water basin lined with Corten steel. The purist design is reminiscent of the aesthetics of Japanese gardens.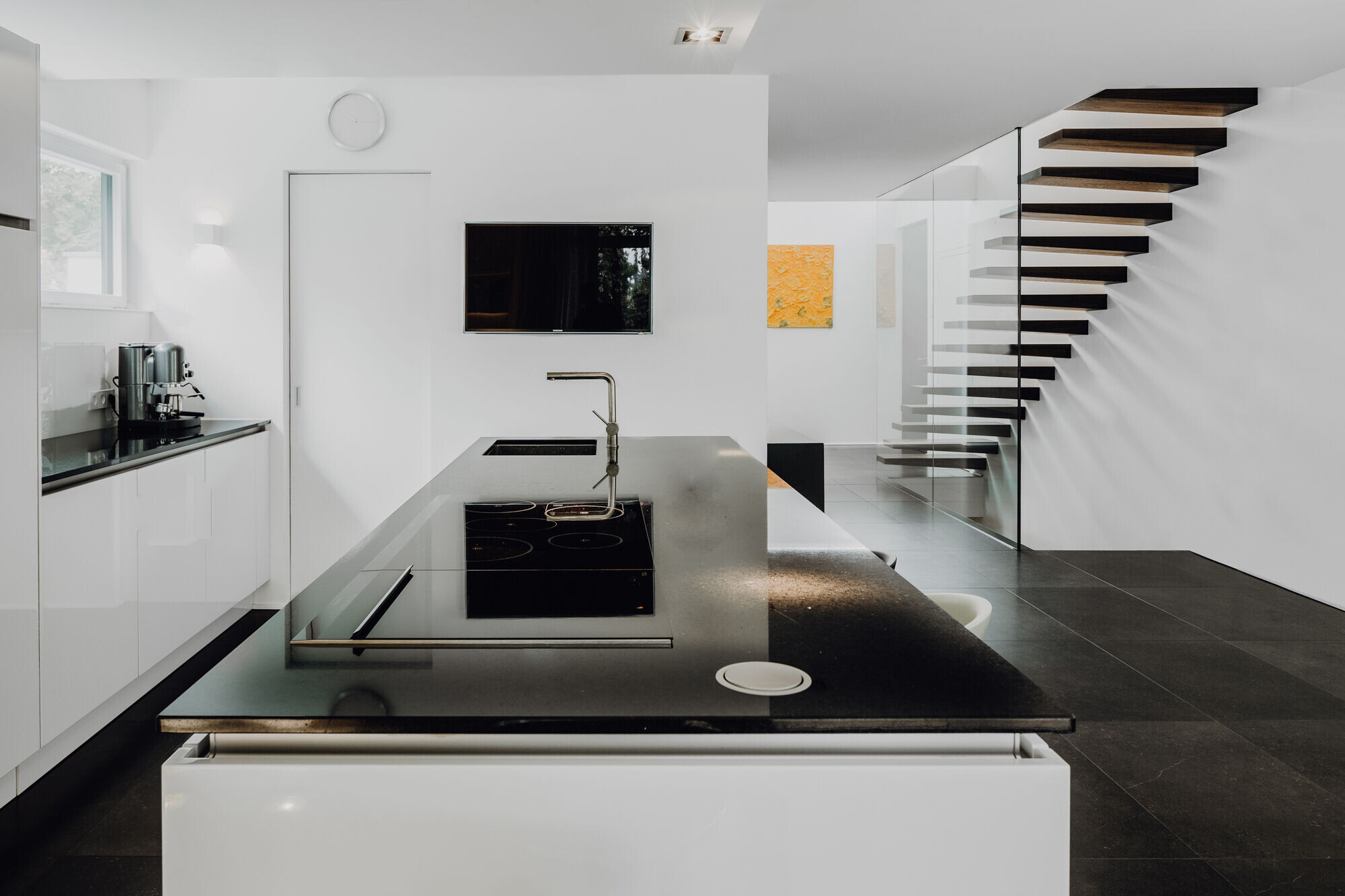 From the entrance area, a filigree staircase sculpture opens up to the upper floor. Here lies the parents' section with a wellness bath, sauna and a view-protected roof terrace. But on the garden floor, on the other hand, the children feel at home and, in addition, is also the office of the client with an overview through a window directed into the house.
In summary, it can be said that the new Villa Möller, despite its own modern character, blends harmoniously into the classic villa development of the area. The sensitive, tailor-made incorporation of the architecture into an evolved context and the emphasis on simultaneously optimized interplay between openness and transparency and respect for the privacy of the residents remain.