Mumbai, built on what was once an archipelago of seven islands in the Arabian Sea, has developed over millennia into what is today among the most populous cities in the world, with a population of 20 million. A South Asian financial, civic and cultural center, Mumbai has an architectural stock that includes buildings ranging from centuries-old Hindu temples to those constructed from the 17th to 20th centuries and influenced by Portuguese and British rule. Mumbai-based designers are inherently challenged to navigate questions of tradition in the face of modernity and an always-developing metropolis. Here we highlight 25 contemporary architecture and design studios operating out of greater Mumbai today, and producing pioneering new work for India.
1. Sanjay Puri Architects
A firm of over 70 people based in Mumbai, Sanjay Puri Architects offers design solutions which are contextual, responsive and foster social interaction. With a diverse portfolio of townships, schools, hotels, retail and office buildings, the firm explores innovation and sustainability at a large scale. Its portfolio includes such projects as 'The Street' - an 800-room student hostel located in India's Mathura city. Designed in 5 blocks each 4 levels high, this collection of buildings with articulated windows snakes across a wedge-shaped site, each twisting and turning along its length.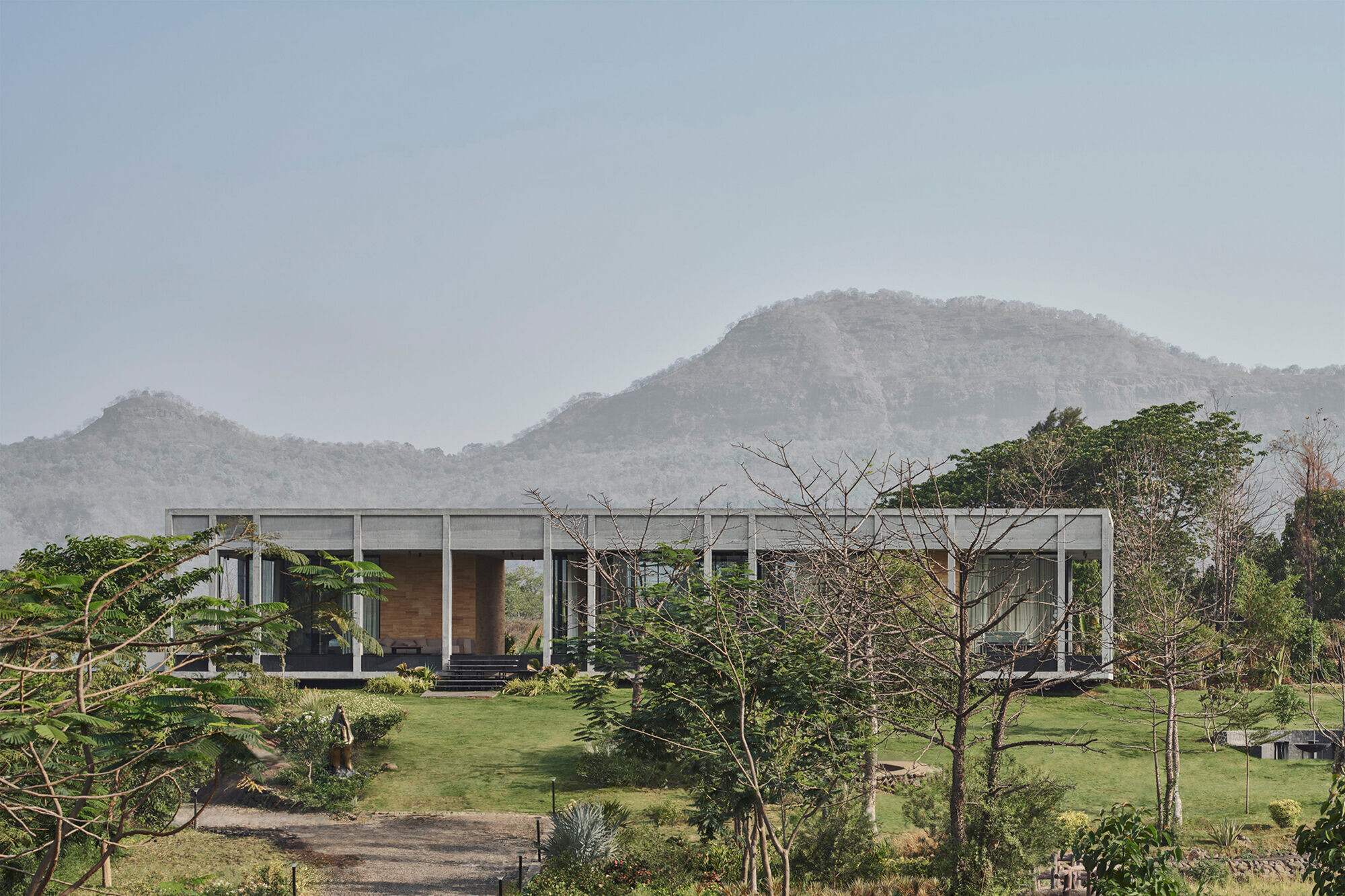 2. SHROFFLEóN
SHROFFLEóN is a Mumbai-based architecture, landscape and interior design studio. It is headed by Kayzad Shroff and Maria Isabel Jimenez Leon. As a boutique practice that offers bespoke solutions to client needs, SHROFFLEóN claims to approach each project with a 'mix of child-like naivety and curiosity' which enables the creation of novel and well-curated living and working spaces. The firm's portfolio includes 'Aurelia -House Under a Pool', which tucks a two-bedroom home under a pool on a sloped site.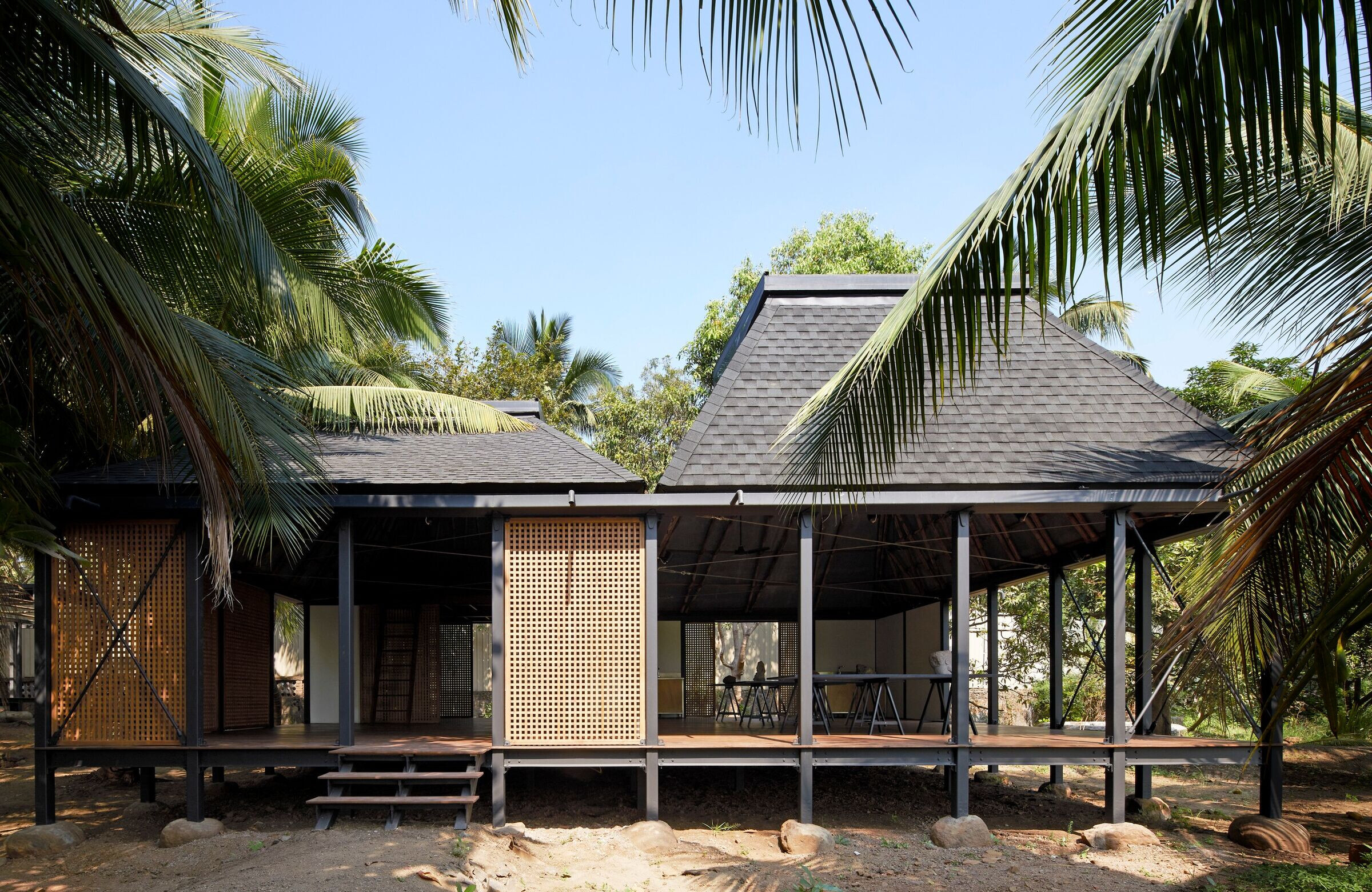 Architecture BRIO focuses on creating beautiful and sensitive environments within a contextually appropriate framework. Established in Mumbai in 2006 and led by principals Robert Verrijt and Shefali Balwani, Architecture BRIO is a design-based practice focusing on architecture and interior design. It combines exposure and knowledge of European innovation and detailing with the richness of Asian tradition and culture. Its portfolio includes 'House on a Stream', a retreat in the region of Alibag, India, delicately woven into the landscape, which alternately opens up and closes itself to the different characteristics of its lush site.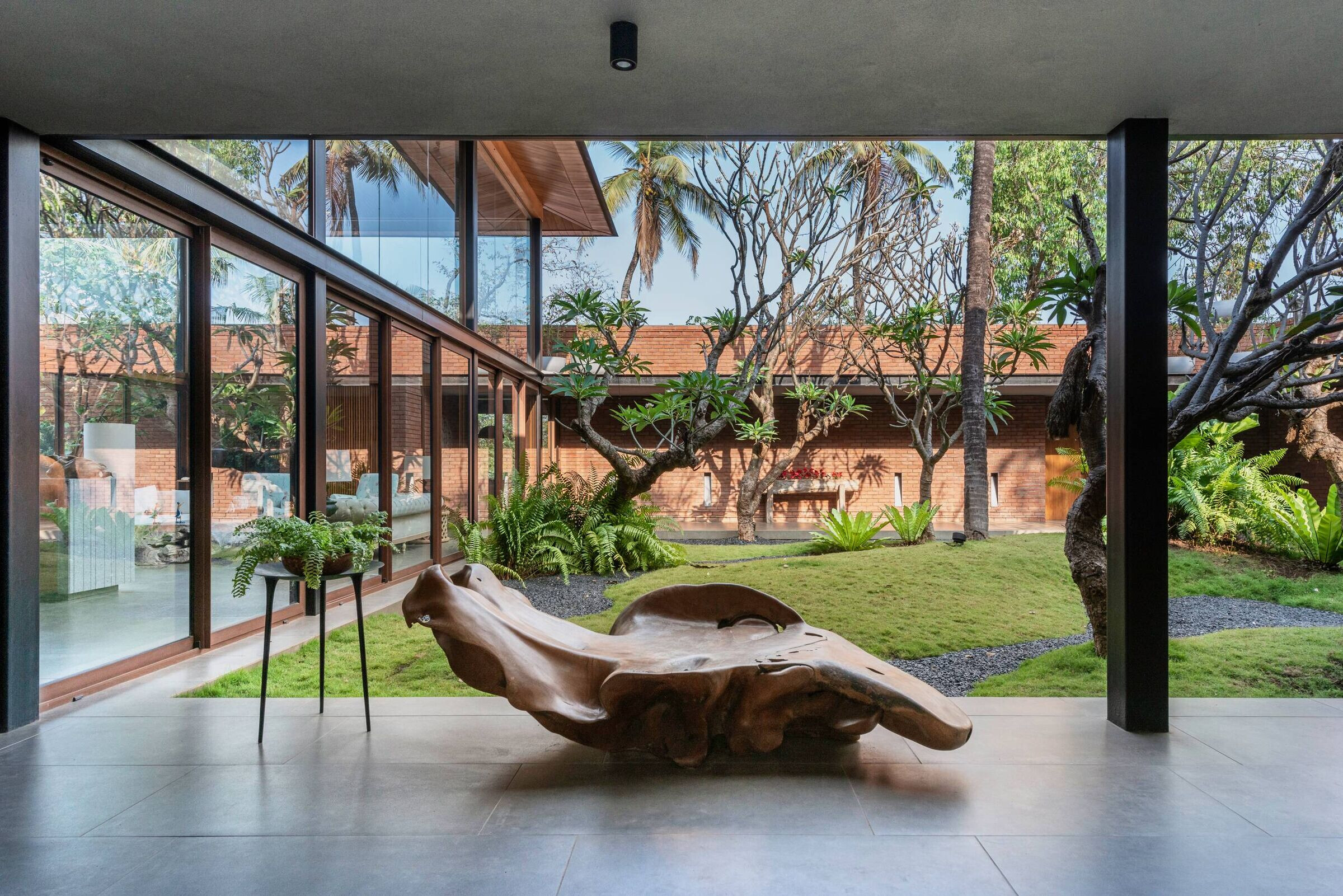 4. Atelier Design N Domain, ADND
Cofounded by Ar. Anand Menon and Ar. Shobhan Kothari, the partnership ADND is an architecture and interior firm focused on boutique residential, corporate, hospitality and retail work. The firm has a team of over 20 designers and a philosophy that design is, above all, a process. It has completed such work as 'Casa Feliz' in southern Mumbai - a 10,000 ft² courtyard-centered house spread across a 2-acre site with dense flora and a small water body.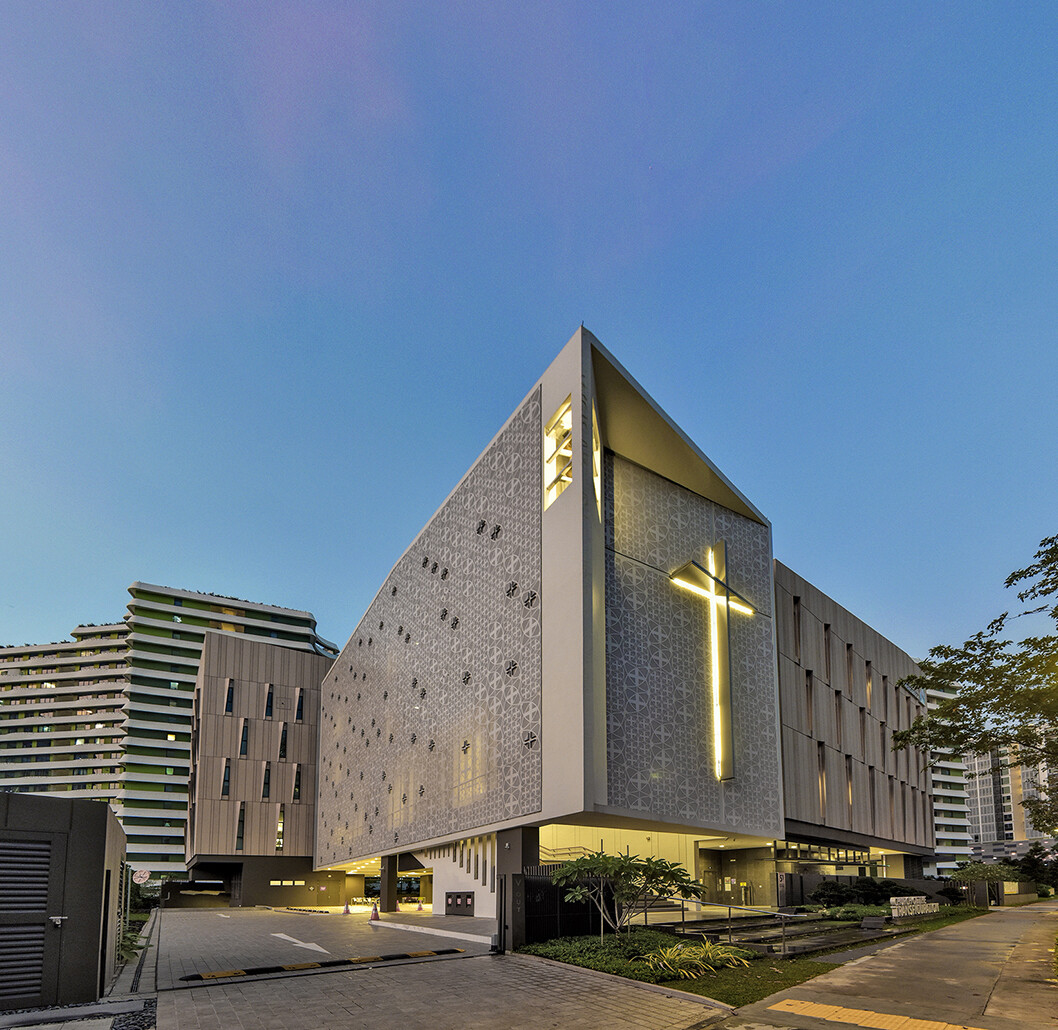 5. RSP Architects Planners & Engineers
RSP Architects Planners & Engineers is an established professional practice headquartered in Singapore with offices in China, Vietnam, the United Arab Emirates, Malaysia and India. Its international workforce brings diverse perspectives to the design process, creating innovative and sustainable solutions. RSP's integrated multidisciplinary expertise, honed over six decades of experience, has produced award-winning projects in architecture, engineering, town and master planning, urban design and interior design.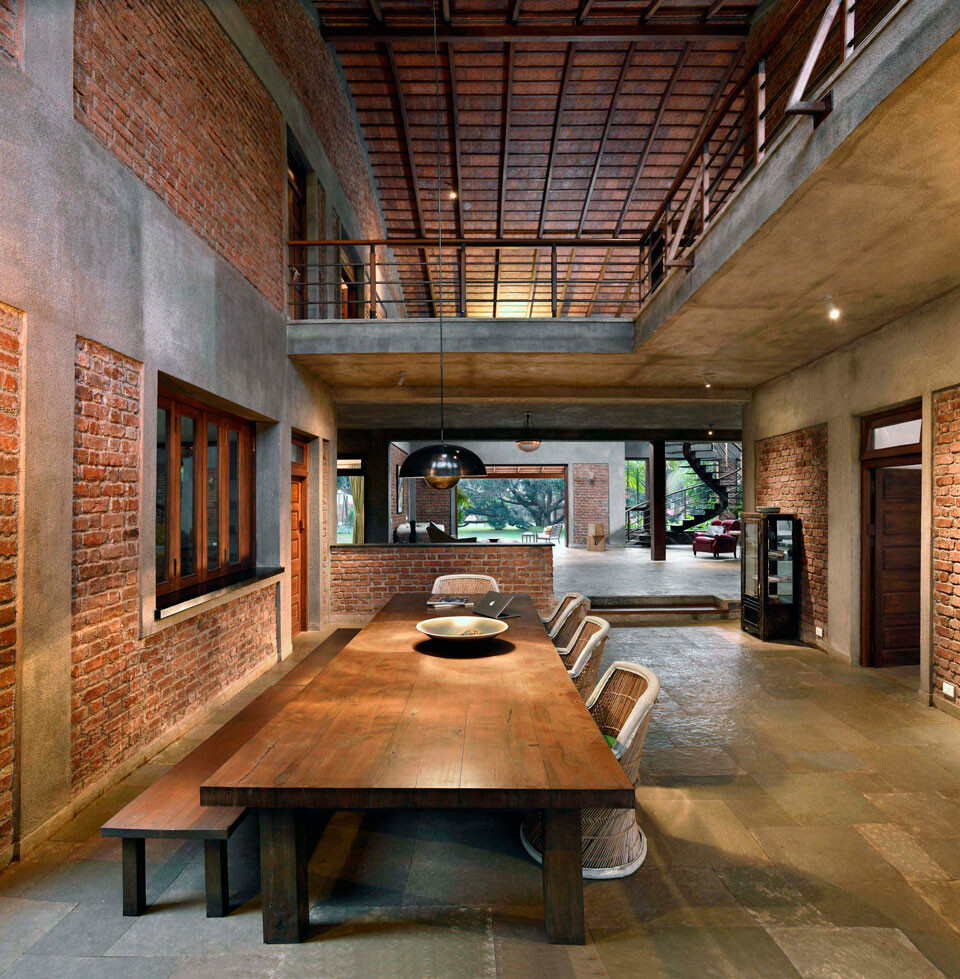 6. Studio PKA
Founded in 1993 as Puran Kumar Architects and Designs, and later renamed Studio PKA, the firm is an established practice that provides complete design solutions for interior architecture. From large corporate offices – both domestic and multinational – to residential projects that range from apartments and bungalows to villas, PKA's repertoire of architecture and interior projects is varied and simple. The studio's projects include 'The Loft', the renovation of a 100-year-old Victorian era building in the art district of South Bombay.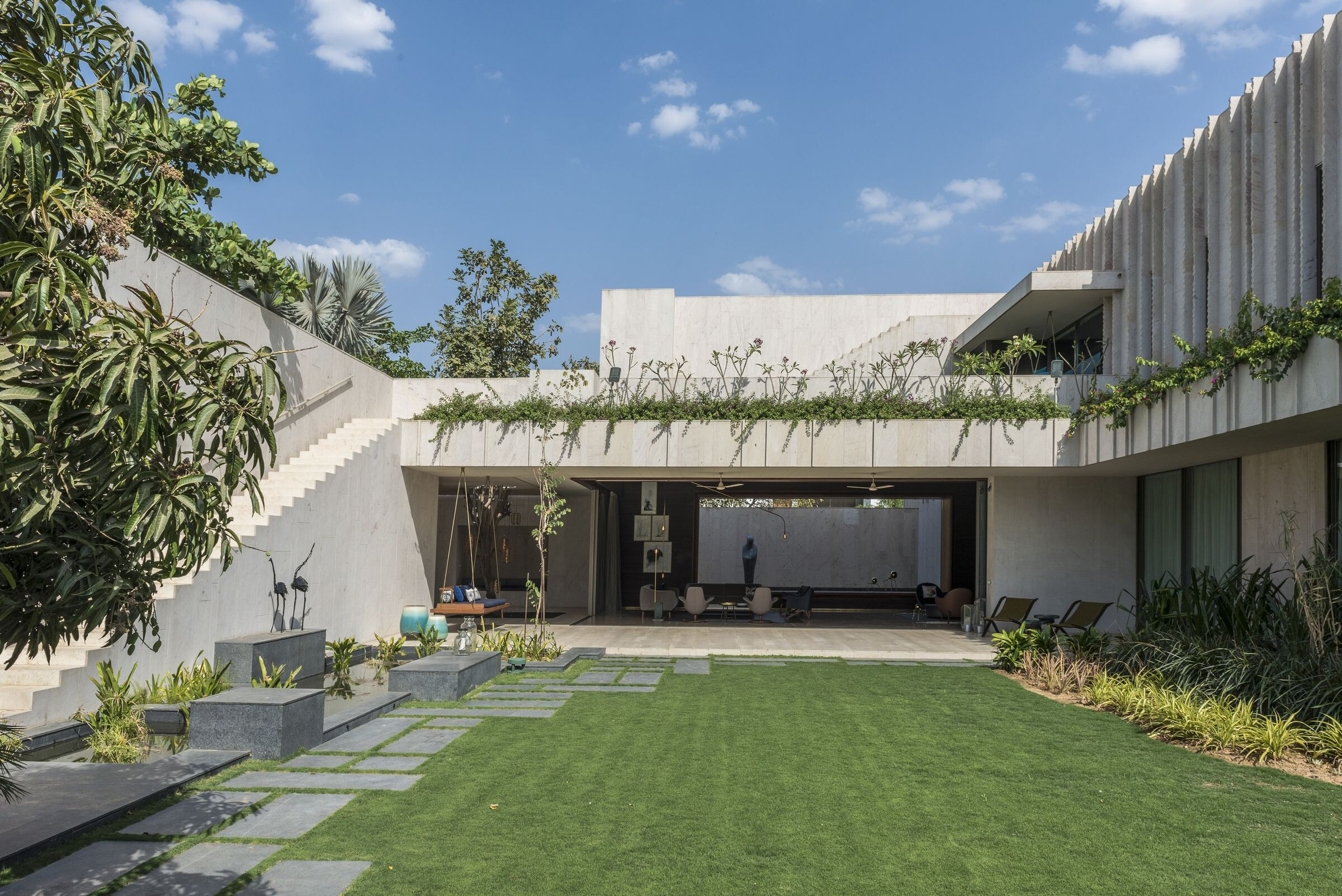 7. Spasm
Spasm is an architecture studio set up in 1995 by two partners, Sangeeta Merchant and Sanjeev Panjabi. Run as an intimate, research and innovation based studio, the focus is on unique user-friendly projects. The studio has completed projects such as 'Gomati', where an existing house was demolished to make way for a new house and new way to occupy the site. Spasm retained and recycled the debris of the demolished building as a mound, and organized the new home's sleeping spaces as an introverted assembly around existing trees.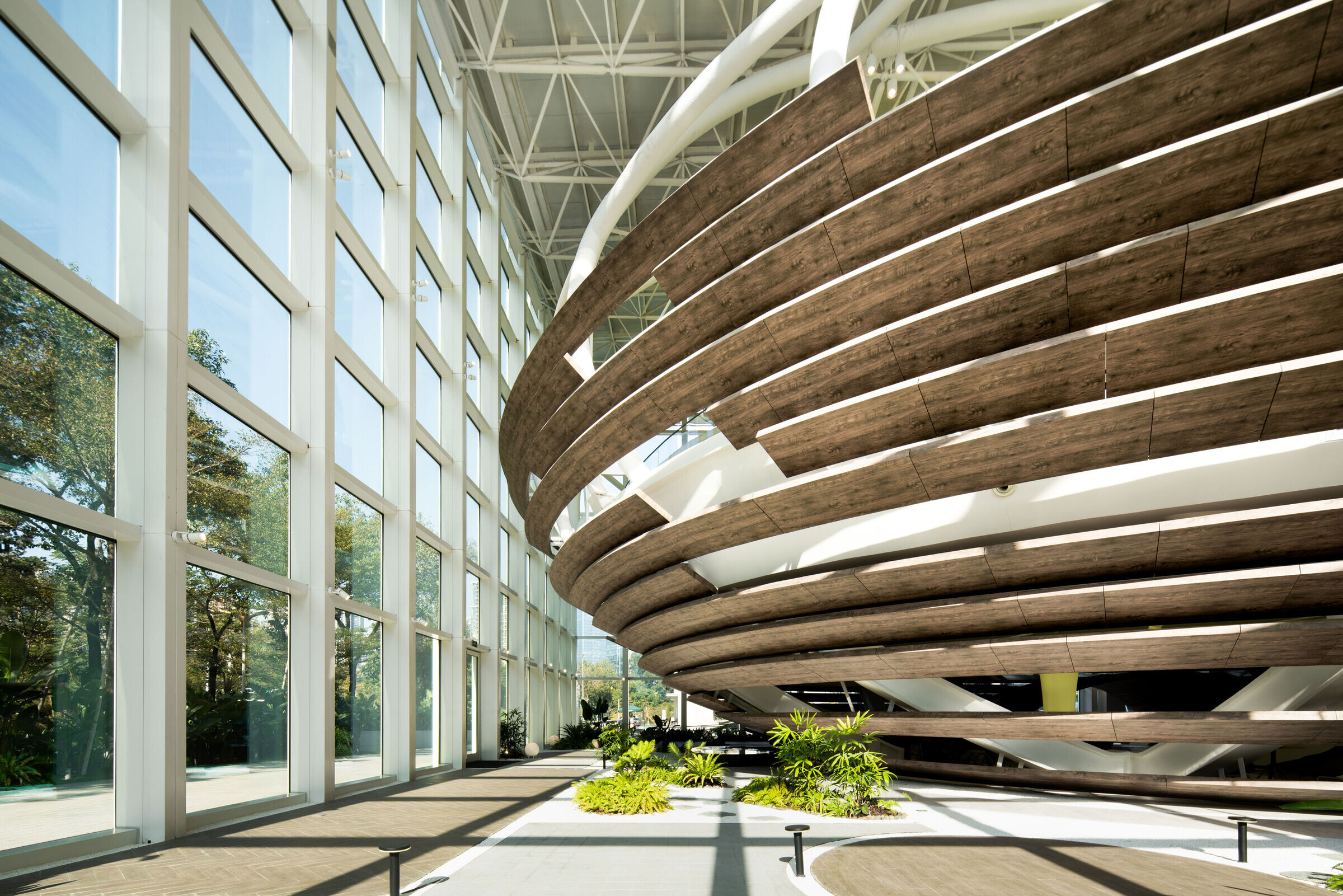 M Moser is a global strategy, design and delivery firm that focuses on crafting work environments for organizations that want to transform. M Moser brings data and insights gained from projects completed around the world, providing high performance workplaces. Its portfolio includes the 'Nest Art Center' in China, which places an organic ovoid of timber within a rectilinear metallic structure as a symbiotic relationship between the building and the surrounding natural environment.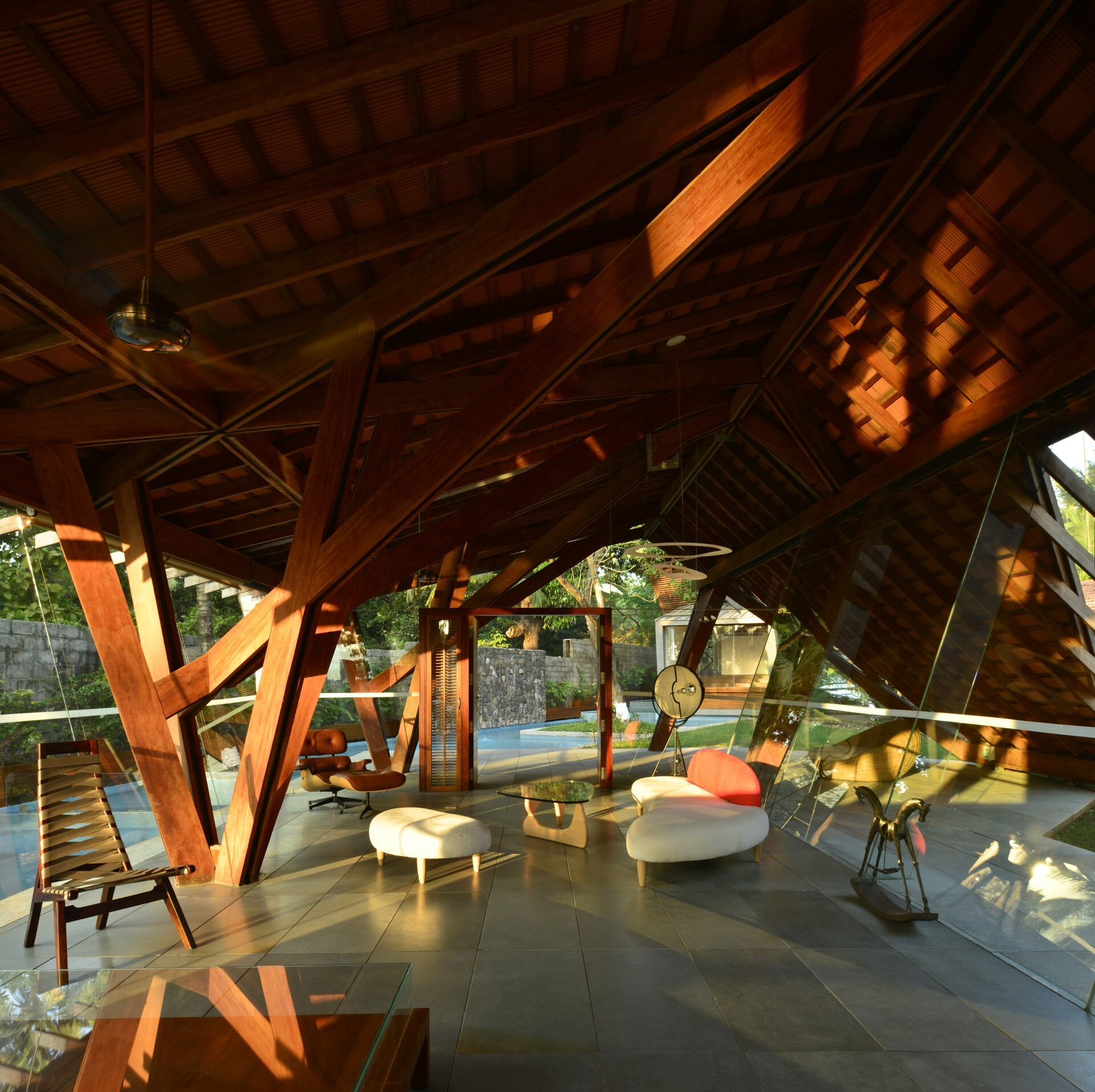 Malik Architecture is a firm of architects, interior designers and building services consultants that has over three decades designed a number of prestigious projects in India and overseas. The office operates on a philosophy to provide comprehensive design capabilities by harnessing new technologies. It has completed institutional buildings, healthcare facilities, research facilities, education facilities, corporate office buildings, residential complexes, hotels, hospitals and interiors. It attempts to resurrect the Indian Artisan as well as cultivate the use of local materials, exemplified by works that incorporate load-bearing brick masonry, stone masonry and exposed concrete.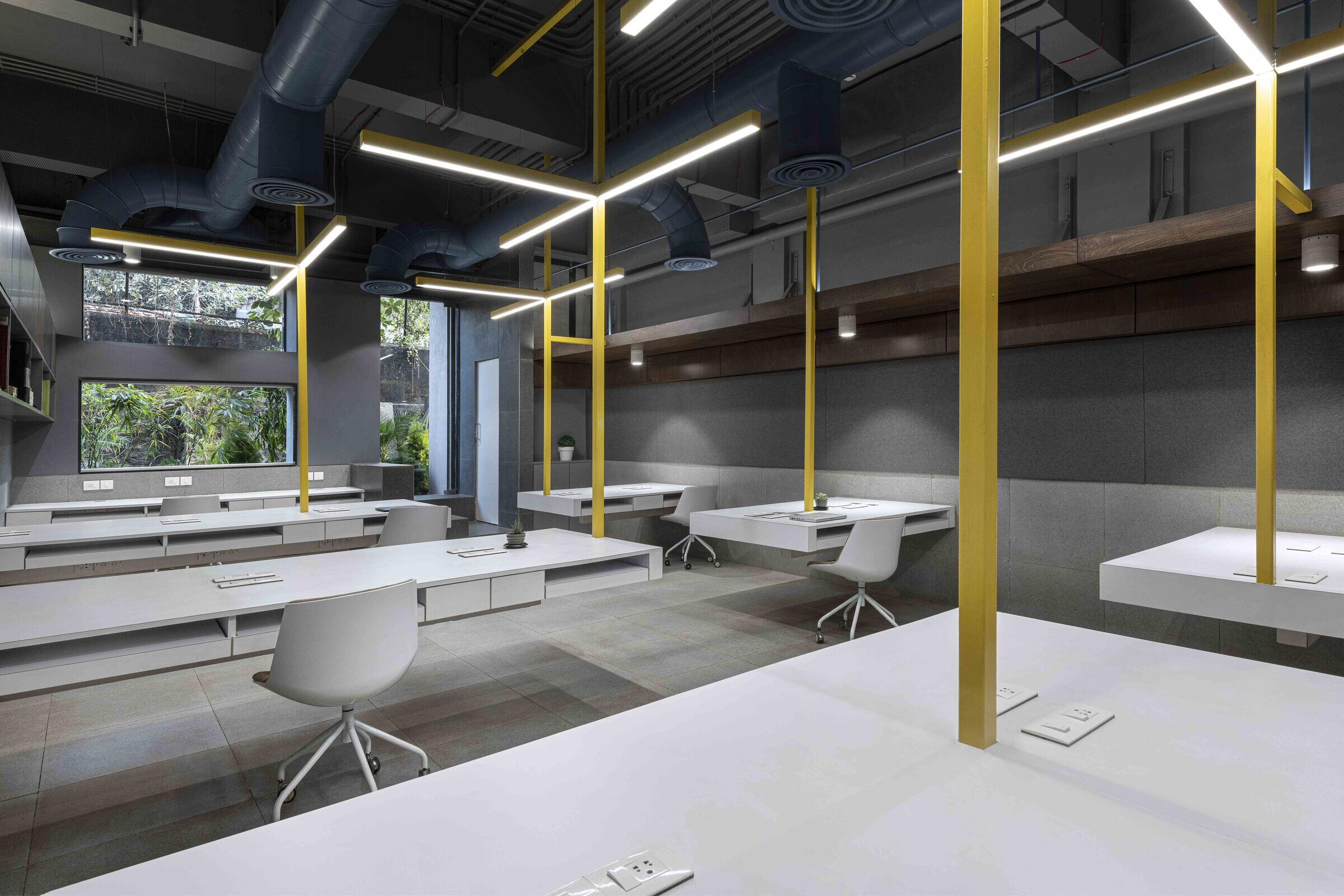 10. Dig Architects
Dig Architects is a multidisciplinary design practice established in 2009. Based out of Mumbai, the practice has conceived and executed various architecture, interior design and branding projects. The primary objective of the practice is to create "atmospherics" which resonate the spirit of the time. The practice is equally interested in its cultural endeavors as much as its technological ones. Dig Architects is involved in research and education which is an integral part of its design process. The office currently employs a staff of 10 architects and interior designers.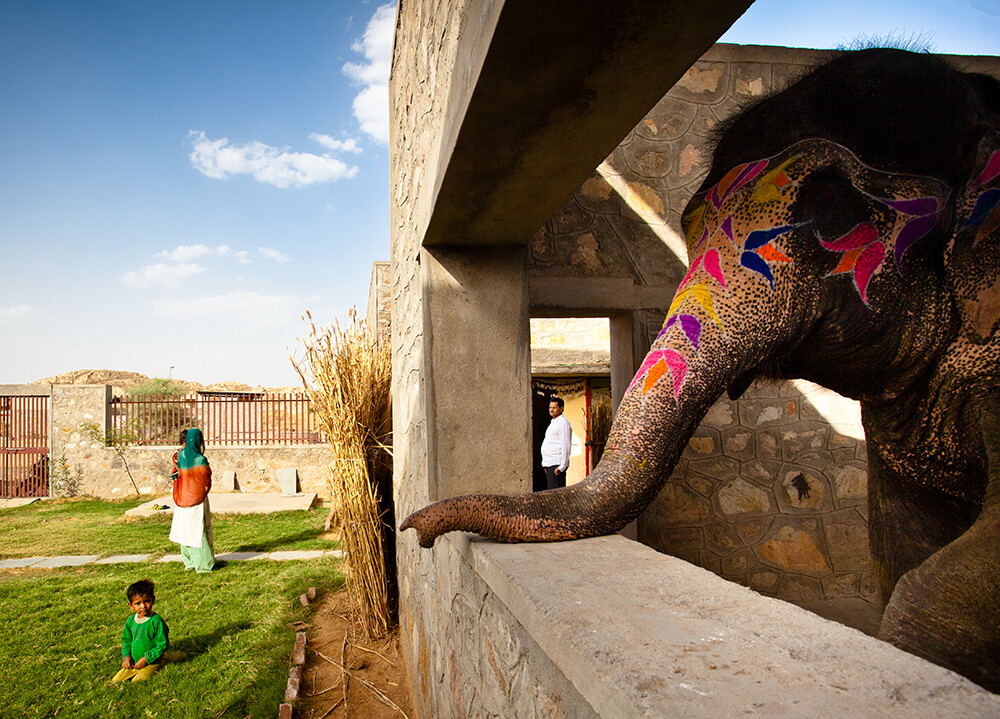 11. RMA Architects
Rahul Mehrotra is an architect, urbanist and educator who is the founder principal of RMA Architects as well as a professor of urban design and planning and Chair of the department of Urban Planning and Design at Harvard University's Graduate School of Design. Mehrotra has designed projects that range from recycling urban land and master planning in Mumbai to the design of art spaces, boutiques, weekend houses, factories, social institutes and office buildings across India – engaging diverse issues, multiple constituencies and varying scales from interior design and architecture to urban design, conservation and planning.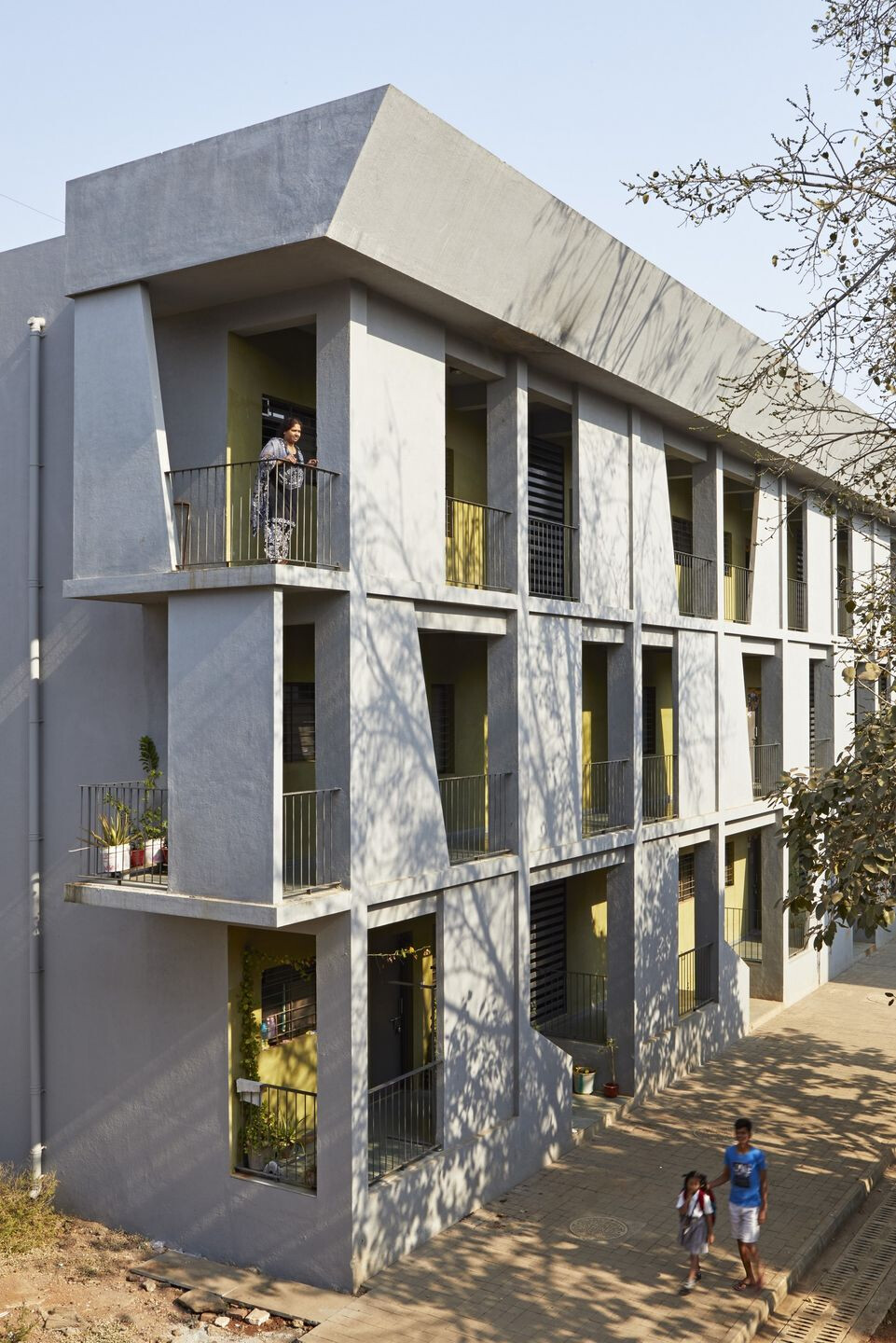 12. DCOOP
DCOOP is a Mumbai-based architecture practice established in 2003 by Quaid Doongerwala and Shilpa Ranade. The firm has worked on a diverse range of projects including individual houses, retail stores, offices, institutional projects and master planning in various regions of the country. The firm believes that any exercise of design should derive from a deep study and understanding of the history, context and lived realities of a given site and program. Quaid and Shilpa's independent research and interest in social and cultural aspects of the immediate environment have given the firm a positive interdisciplinary grounding and a critical edge. DCOOP's projects are characterized by refined proportions and a sense of balanced restfulness.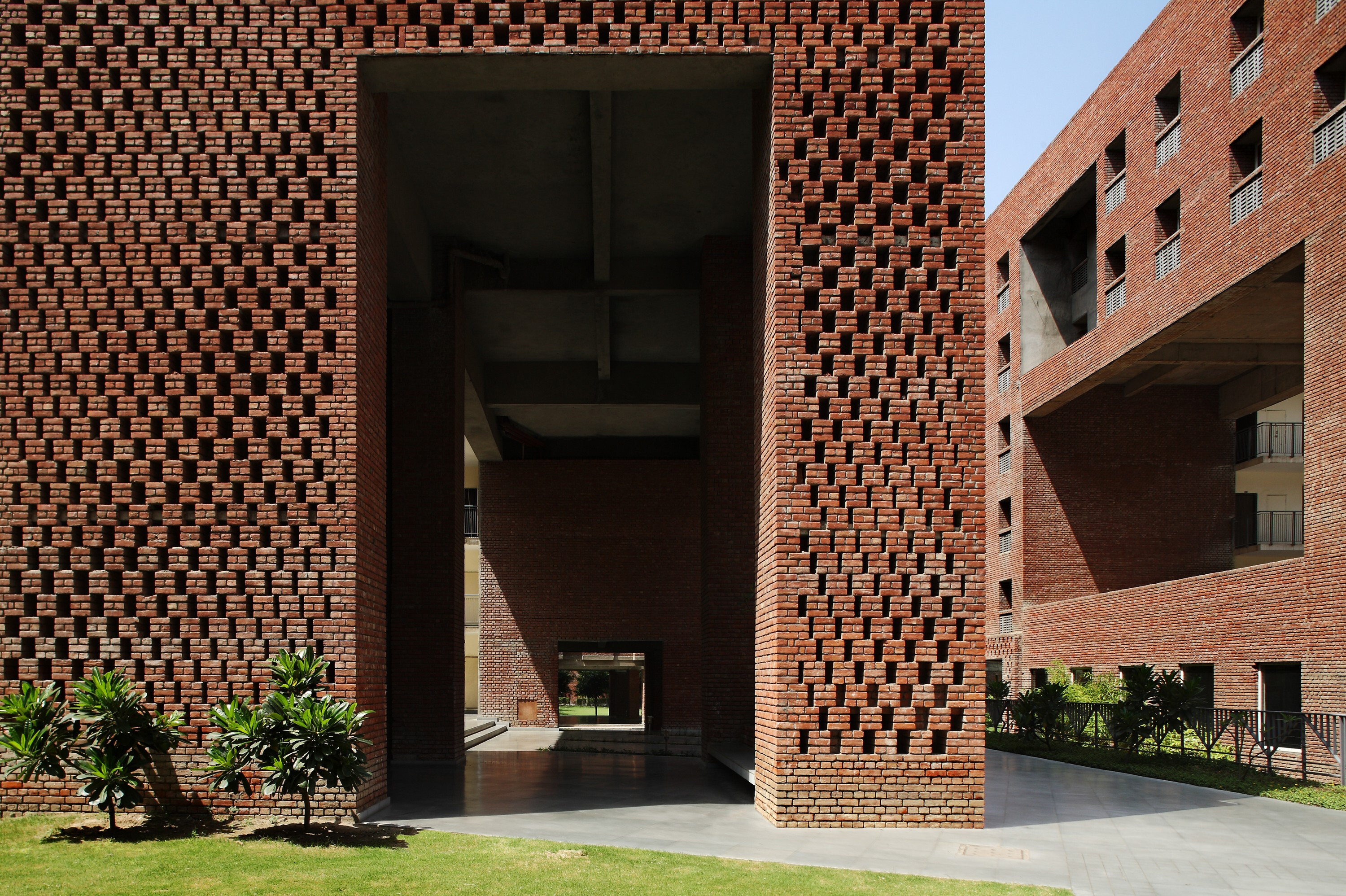 13. Morphogenesis
Morphogenesis has offices in Mumbai, Bengaluru and New Delhi. The studio reinterprets India's architectural roots and consistently employs passive design solutions to sculpt a unique contextual language. Its work encompasses a range of typologies across architecture, interiors and landscape urbanism. With projects in 8 countries, 95 International and National Awards and hundreds of publications globally, it is the first Indian firm to be awarded the Singapore Institute of Architects Getz Award for its contributions to shaping the changing landscape of Asia. The firm's work has been published in a monograph by Images Publishing as part of its Master Architect Series.
14. Alcove Design Consultants
With more than 25 years of experience, Alcove Design Consultants has the capability to deliver projects from concept to execution. Its planning solutions strive to introduce new ways of productive working within the built environment. Alcove's knowledge based approach, research, analysis and interpretation helps organizations to build better environments. Its clients include corporations like Facebook, Sony Pictures Networks, India Infoline Limited, Johnson & Johnson, Regus, Agfa Imaging, 91 Springboard, Times Now and Sterlite Technologies.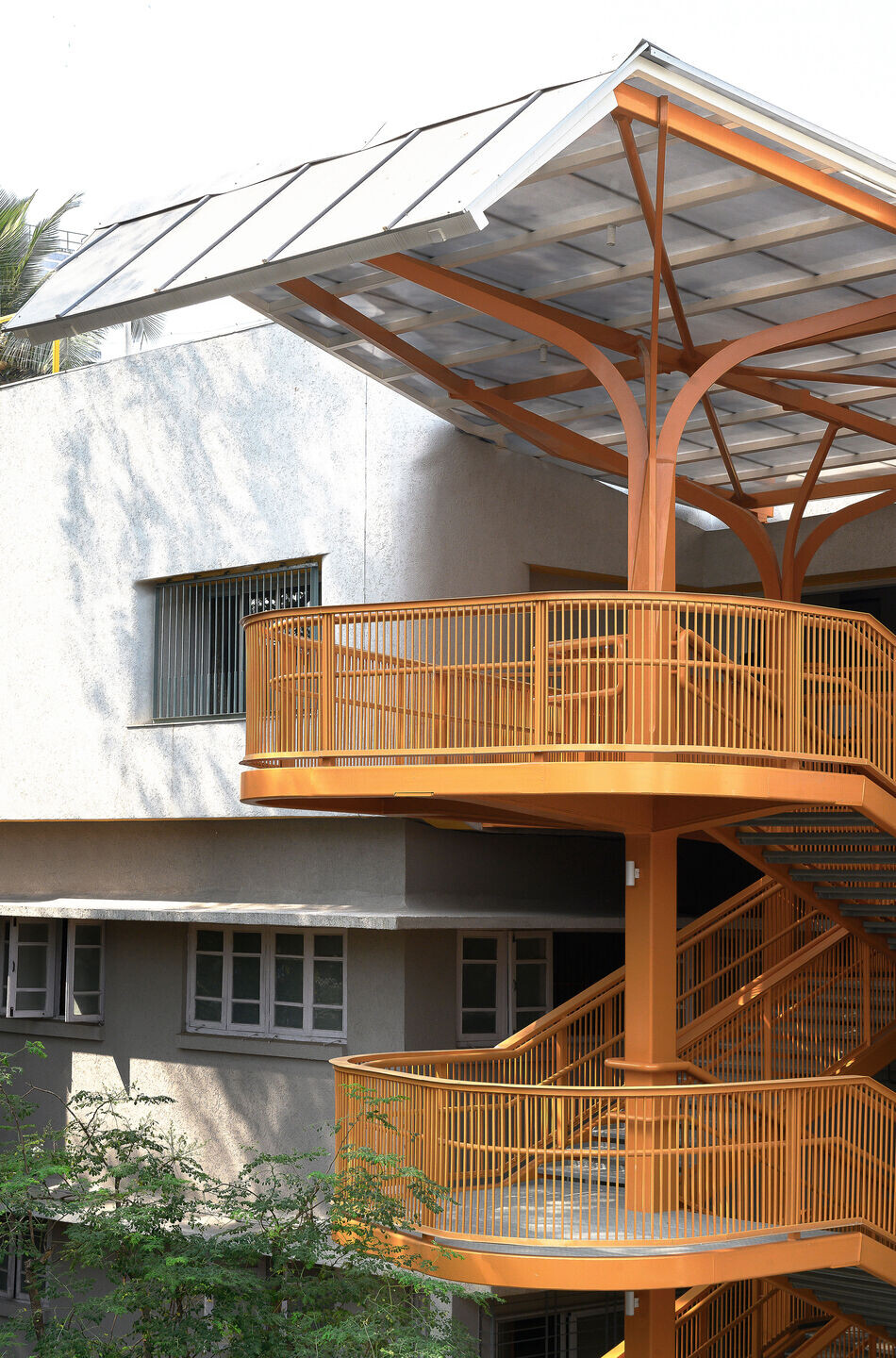 15. JDAP
JDAP is a design, architecture and planning firm with a core approach self-labeled as 'Design that is closer to Nature'. The firm's philosophy is: not only do the conception and development of an idea hold value, but the complete life cycle of the idea - its production and material manifestation - need to be incorporated and developed into the ethos of each project. JDAP's projects include an expansion for a school for girls in suburban Mumbai, which features a delicate steel staircase inserted within the court formed by an existing C-shaped building, becoming the primary path of entry to the school.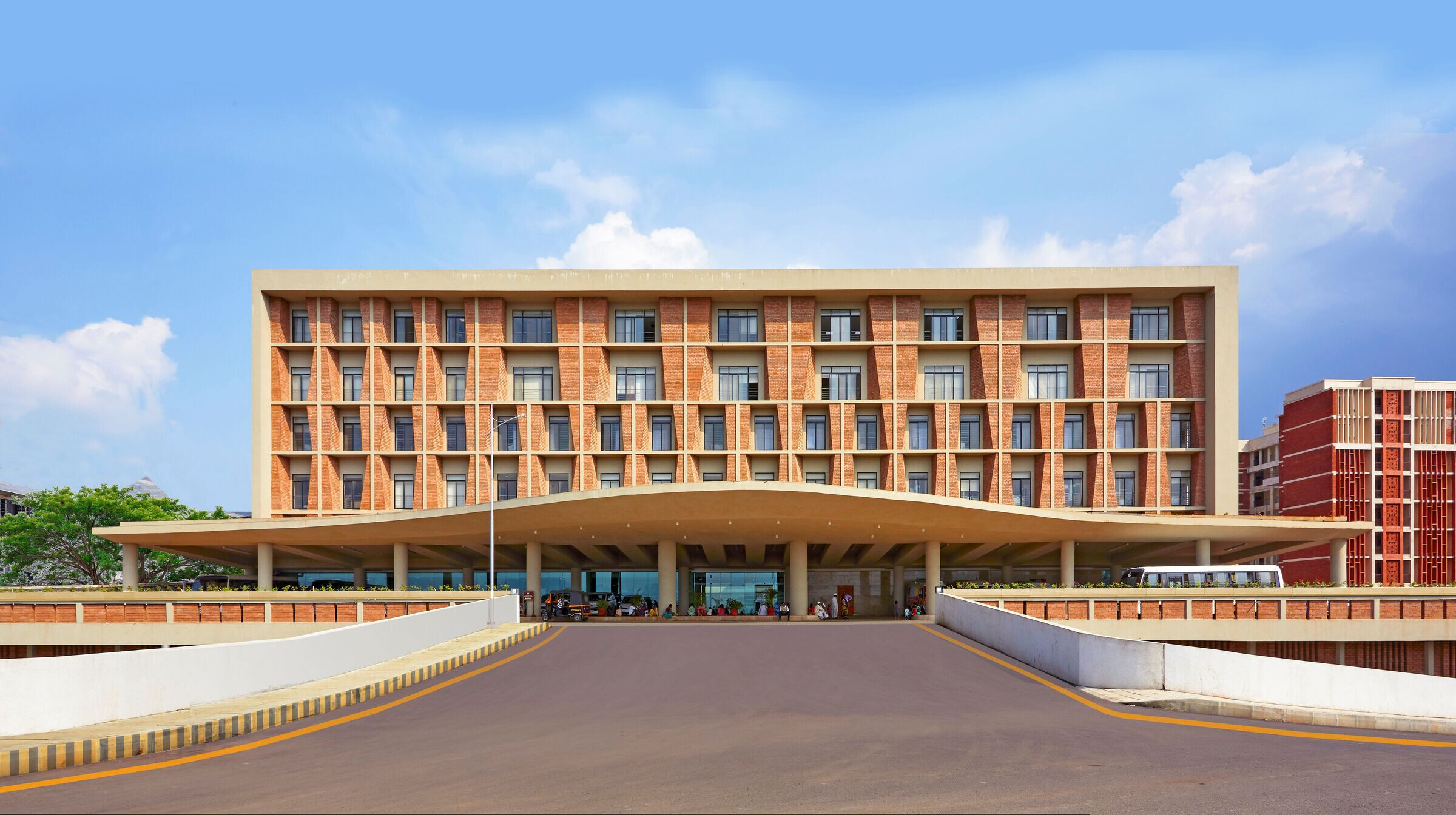 16. IMK Architects
Founded in 1957, IMK Architects is an architecture and urban design practice headquartered in Mumbai with a second office in Bengaluru. It is led by the father-son duo of I. M. Kadri and Rahul Kadri, who are supported by a 35-strong multidisciplinary team of architects, designers, planners, engineers and visualization artists. The practice's early journey is intrinsically tied to that of independent India, and more specifically, to that of the country's financial capital of Mumbai - its diverse work is a reflection of changing times and imaginations as a young nation developed into a self-sufficient metropolis and business and political center. IMK Architects focuses on exploring the potential of architecture within the paradigms of culture and civilisation to serve the needs and aspirations of the communities it serves. Social consciousness, sustainability, and robust designs have been the cornerstones of the practice.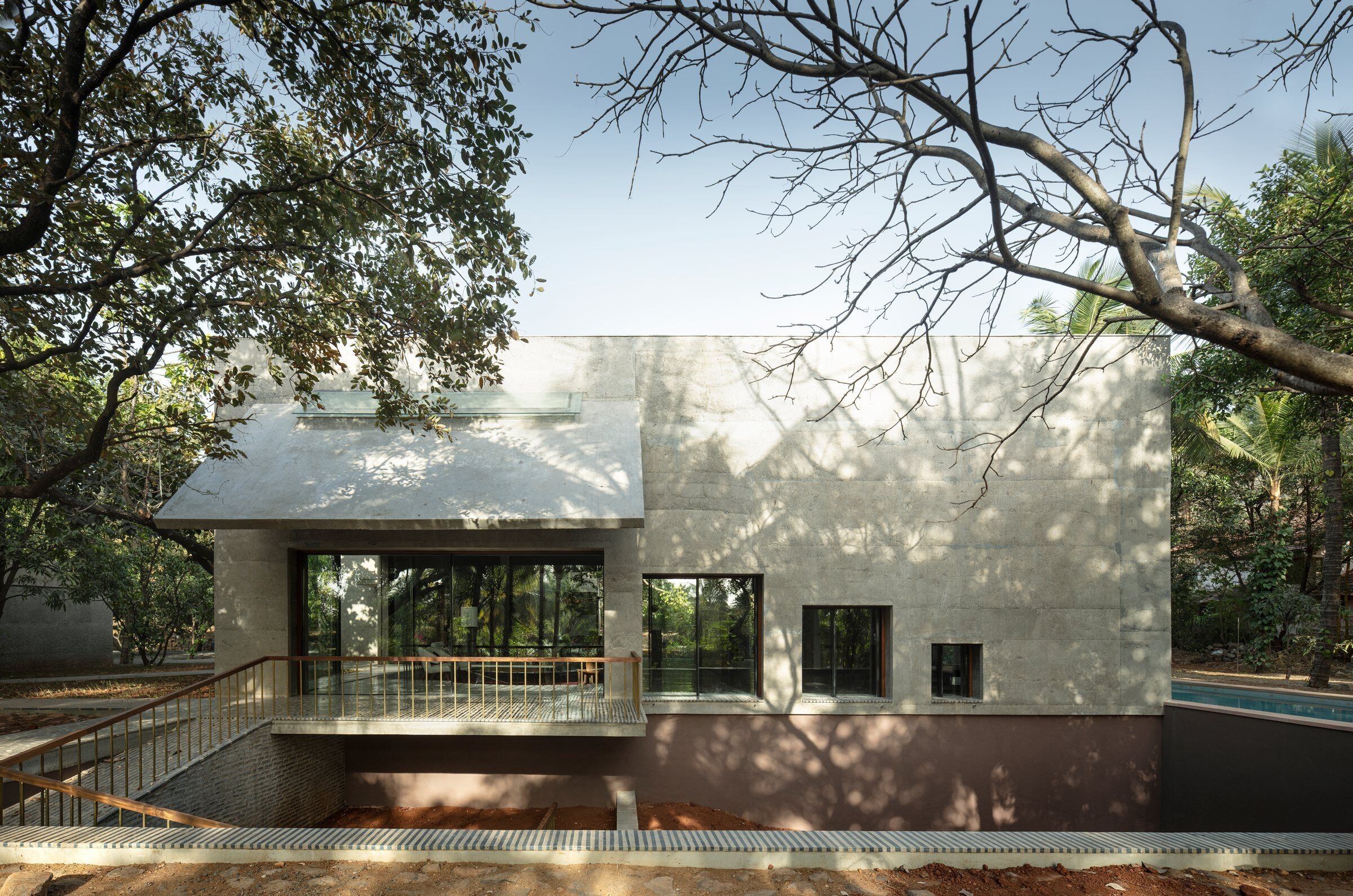 17. Samira Rathod Design Associates
Samira Rathod is an architect, teacher, writer and editor and graduate of MIT with a progressive outlook and attitude towards innovation. The studio's portfolio includes the 'House of Concrete Experiments', located in the coastal town of Alibaug, near Mumbai - a project that explores concrete in all its aspects including its use in planning, construction, structural design, material usage, services and light.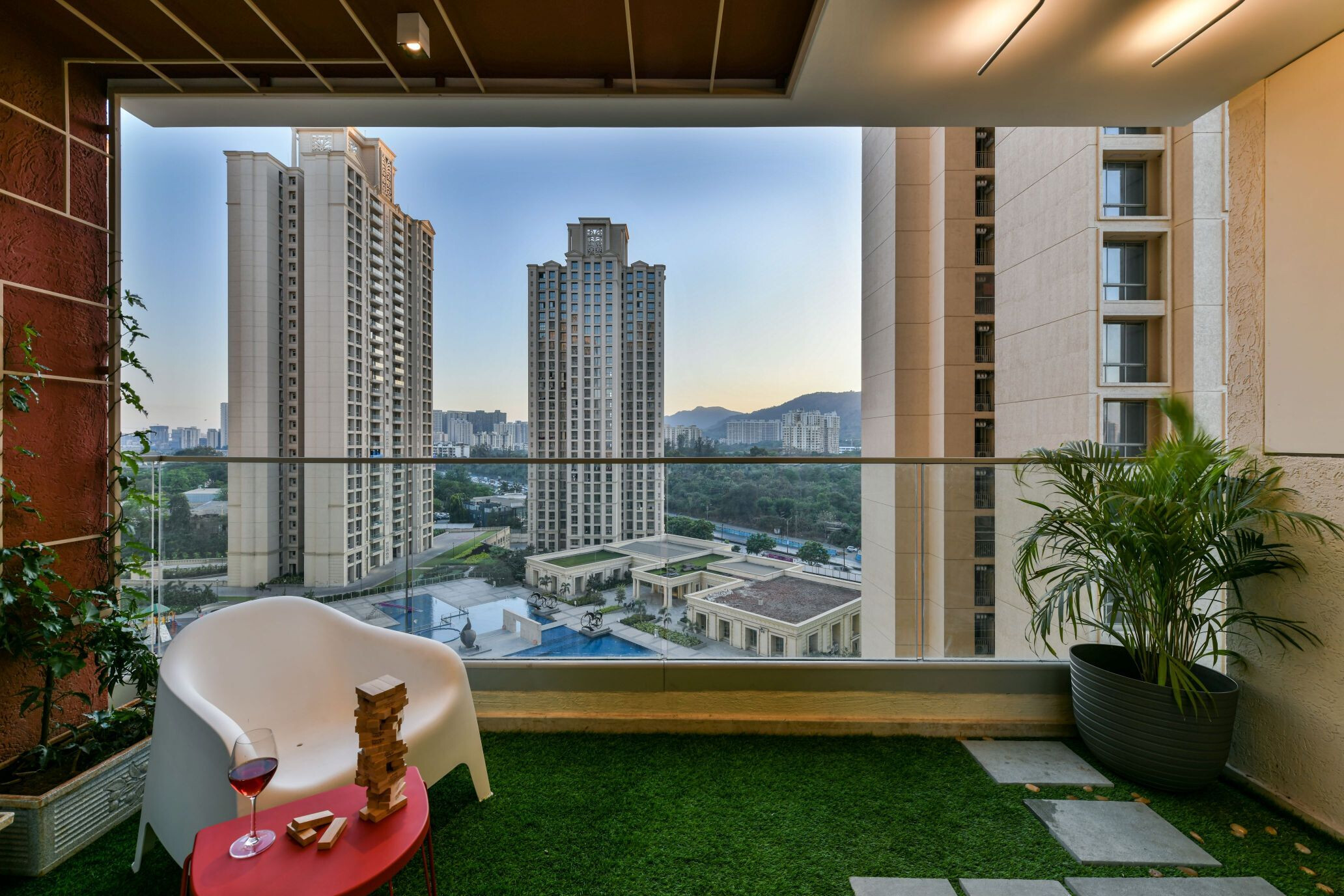 18. Aum Architects
Aum Architects is a team of dedicated professionals engaged in consultancy services for architectural, civil, project management and interior design, with a wealth of experience covering residential, commercial and industrial projects. The firm states: "What sets us apart is that we believe in optimizing limited resources to design buildings and interiors that are functional." Aum recognizes the value of information technology by amalgamating the latest digital technologies available to meet the challenges and demands of the construction industry in the current environment.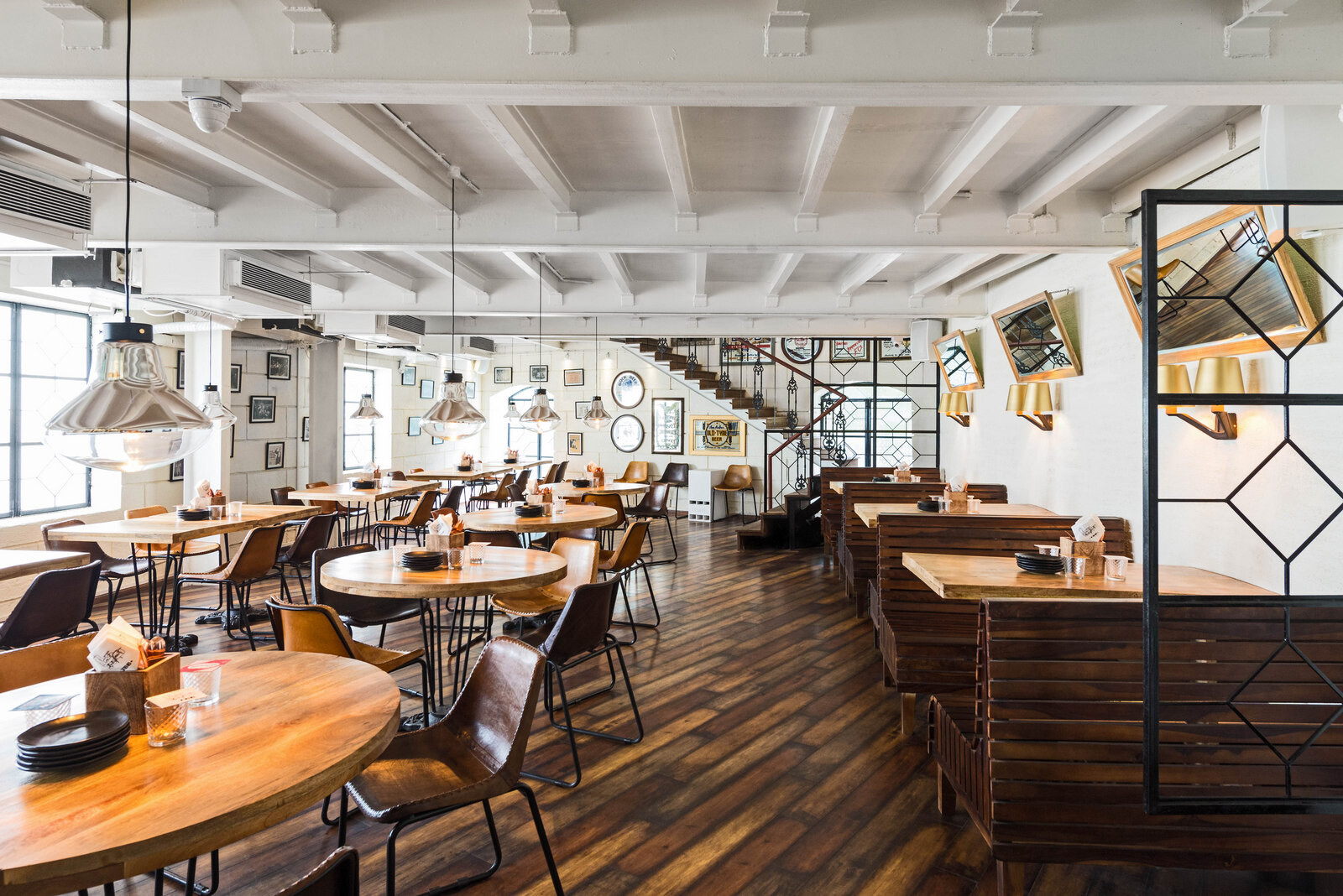 ARK Reza Kabul Architects is a comprehensive global design studio with three decades of proven expertise in project design and delivery ranging from master plans and townships, to industrial, hospitality, commercial, institutional, educational and residential projects. Founded in 1988 by Reza Kabul, ARK is headquartered in Mumbai with offices in Pune and San Francisco. It is a full-service firm that is also a pioneer of high-rise design in India. ARK is known for such landmark projects as 'Transcon Triumph', which was named the Best Residential High Rise Development in India by the Asia Pacific International Property Awards in 2015.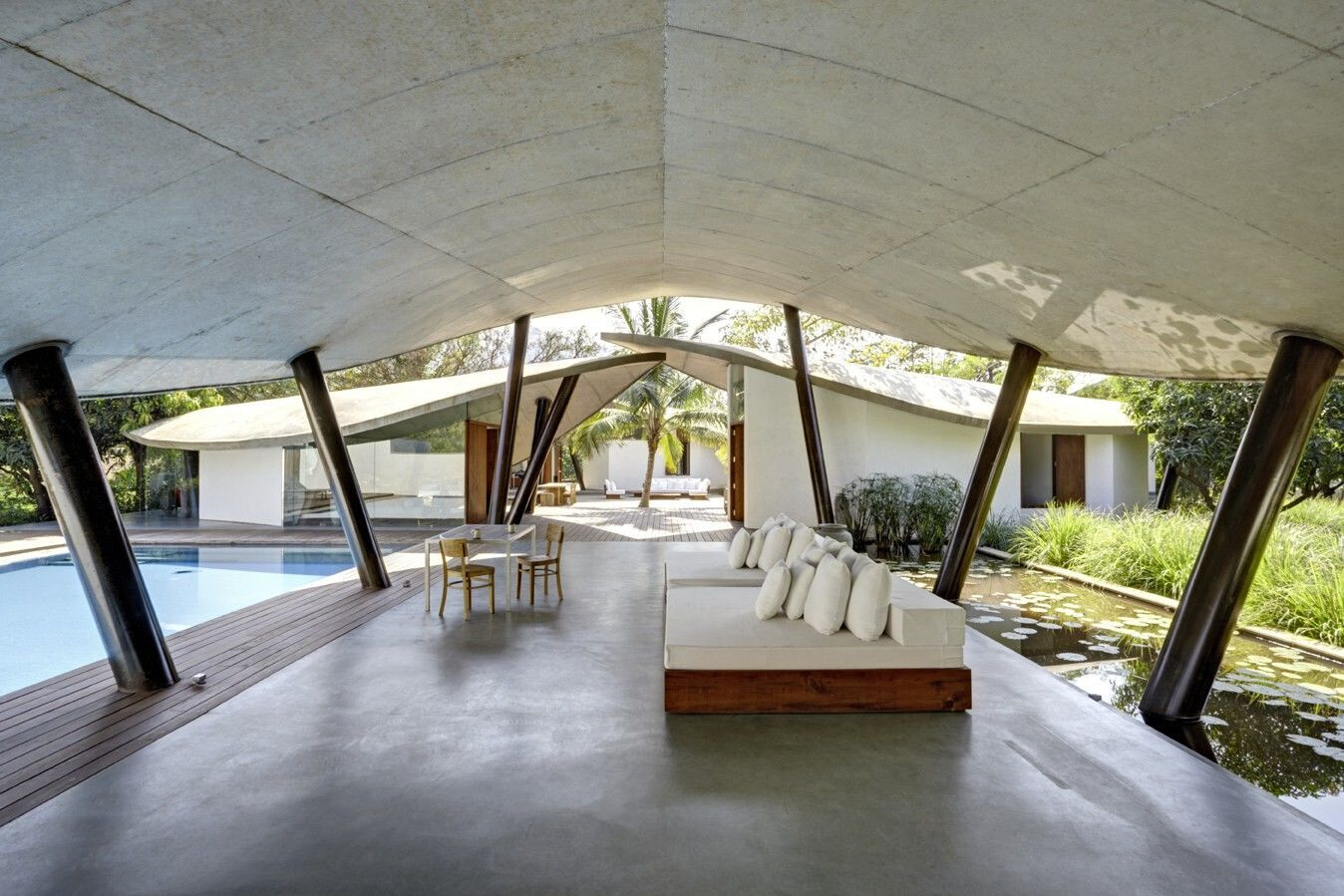 20. SJK Architects
Established in 1990, SJK has designed and executed architectural and interior projects that range from high-end corporate offices and showrooms to houses, resorts, hotels, factories, schools, colleges and museums. Its projects include the 'Leaf House' - a series of living spaces topped by leaf-like structures made of dense concrete and a steel web to generate beamless shells, supported over concrete-filled steel columns.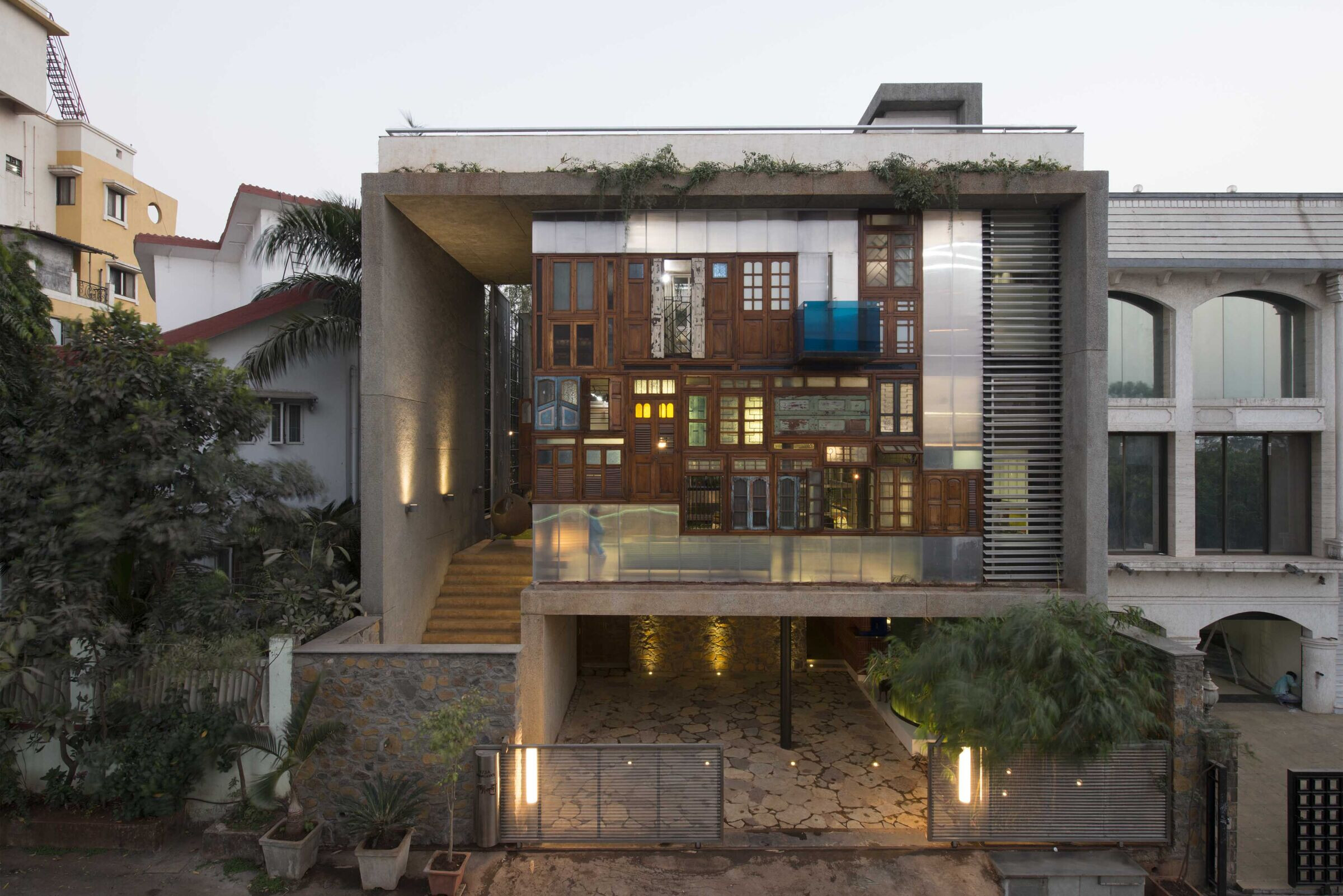 21. S+PS Architects
Shilpa Gore-Shah and Pinkish Shah are the founding partners and design principals of Mumbai-based S+PS Architects. The studio's impressive 'Collage House' was designed to accommodate four generations of the same family - reused windows and windows, as well as antique wooden columns and other found objects are combined to form the facade of this house in Mumbai.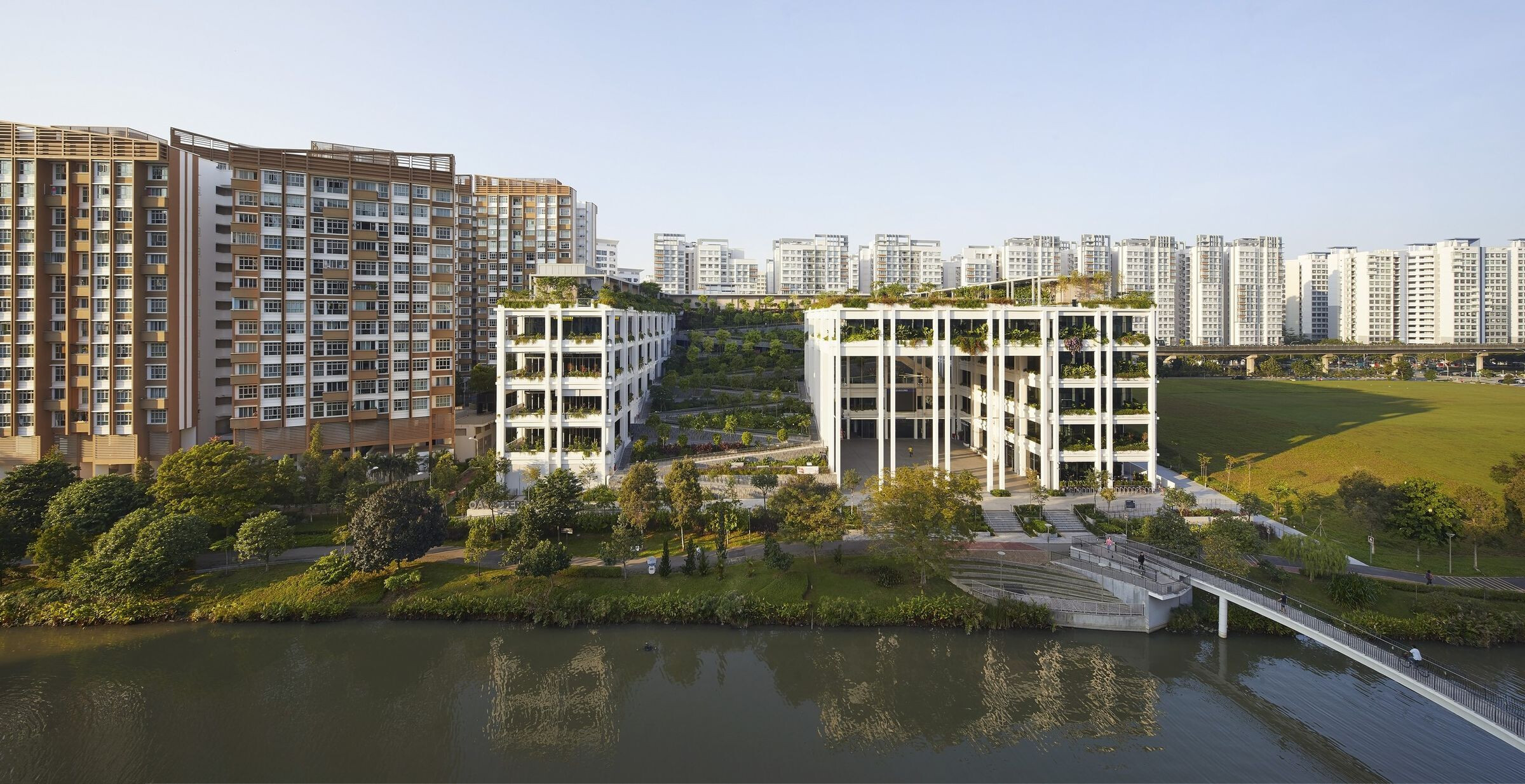 22. Serie Architects
Serie Architects is an international practice based in London, Mumbai and Beijing. Serie works in the fields of architecture, urbanism and design. The practice is fascinated by the evolution and mutation of building types in today's cities. Working typologically, or in the studio's terminology, "thinking and exploring in series by harnessing the cumulative intelligence of building types," is key to the work of Serie. The work of the practice is closely linked to the research conducted at the Architectural Association, where the practice's principle, Christopher Lee holds the position of the Director of the AA Projective Cities MPhil Programme. Kapil Gupta, principal of Serie India, is also director at the Urban Design Research Institute in Mumbai, which is leading several research projects in the City.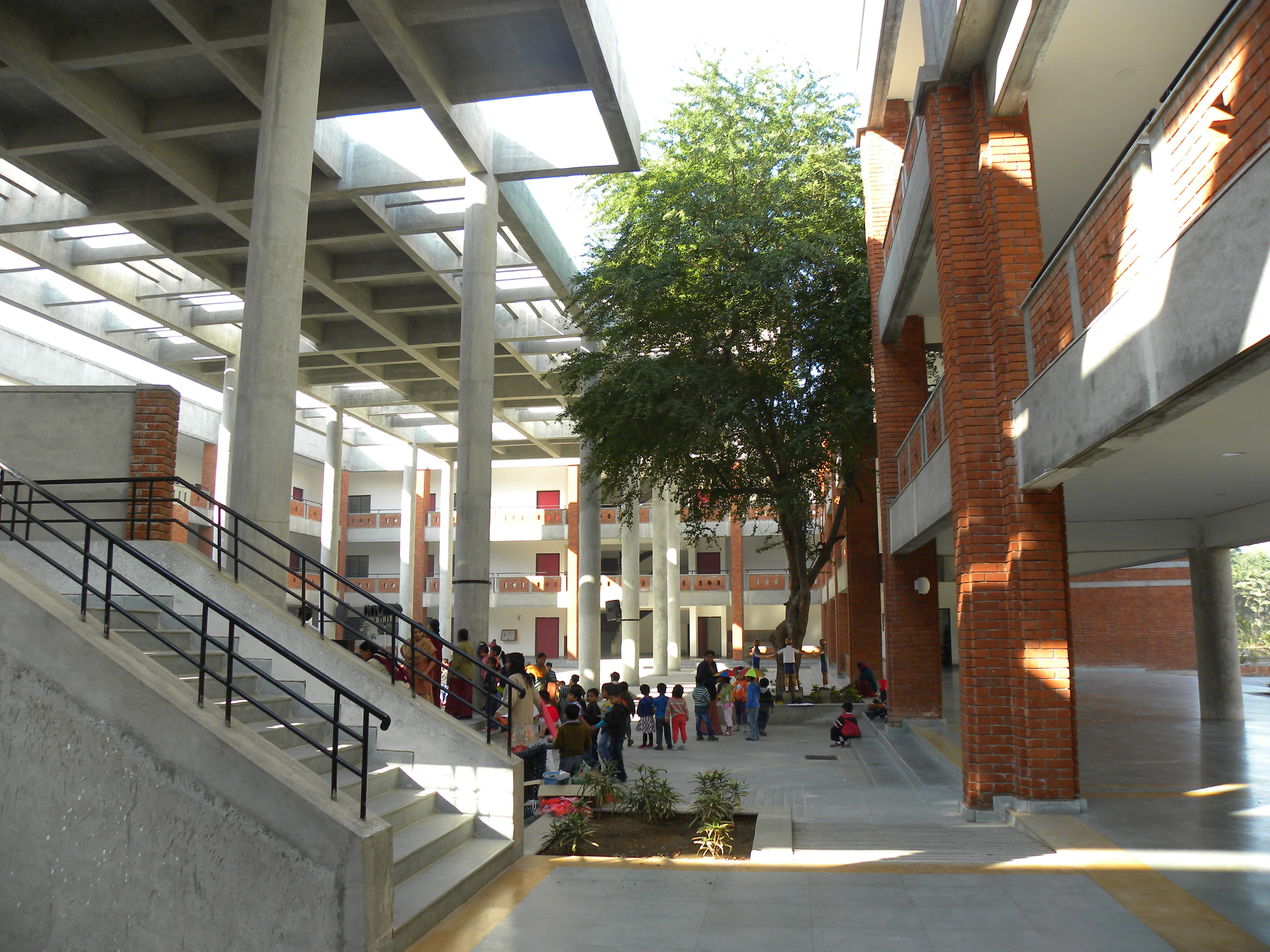 Somaya and Kalappa is a full-service architectural firm offering each client a combination of imaginative design, expertise and intense involvement. The studio's reputation is based on providing the highest quality of professional services. It strives to produce work that is innovative and practical, while keeping in mind the social, economic, environmental and aesthetic issues relevant to each project.
24. Designers Group
Designers Group is a leading core hospitality firm in India founded by Ar. Khozema Chitalwala, with his wife and partner Sujata Chitalwala. The studio has extensive experience in interior architecture. Believing in simple, yet ground-breaking design, this global hospitality firm outlines concepts which prove to be smart, user-interactive and stand up to the specifications of the global market. The high-end hospitality interior architecture projects handled by the firm showcase its commitment to excellence.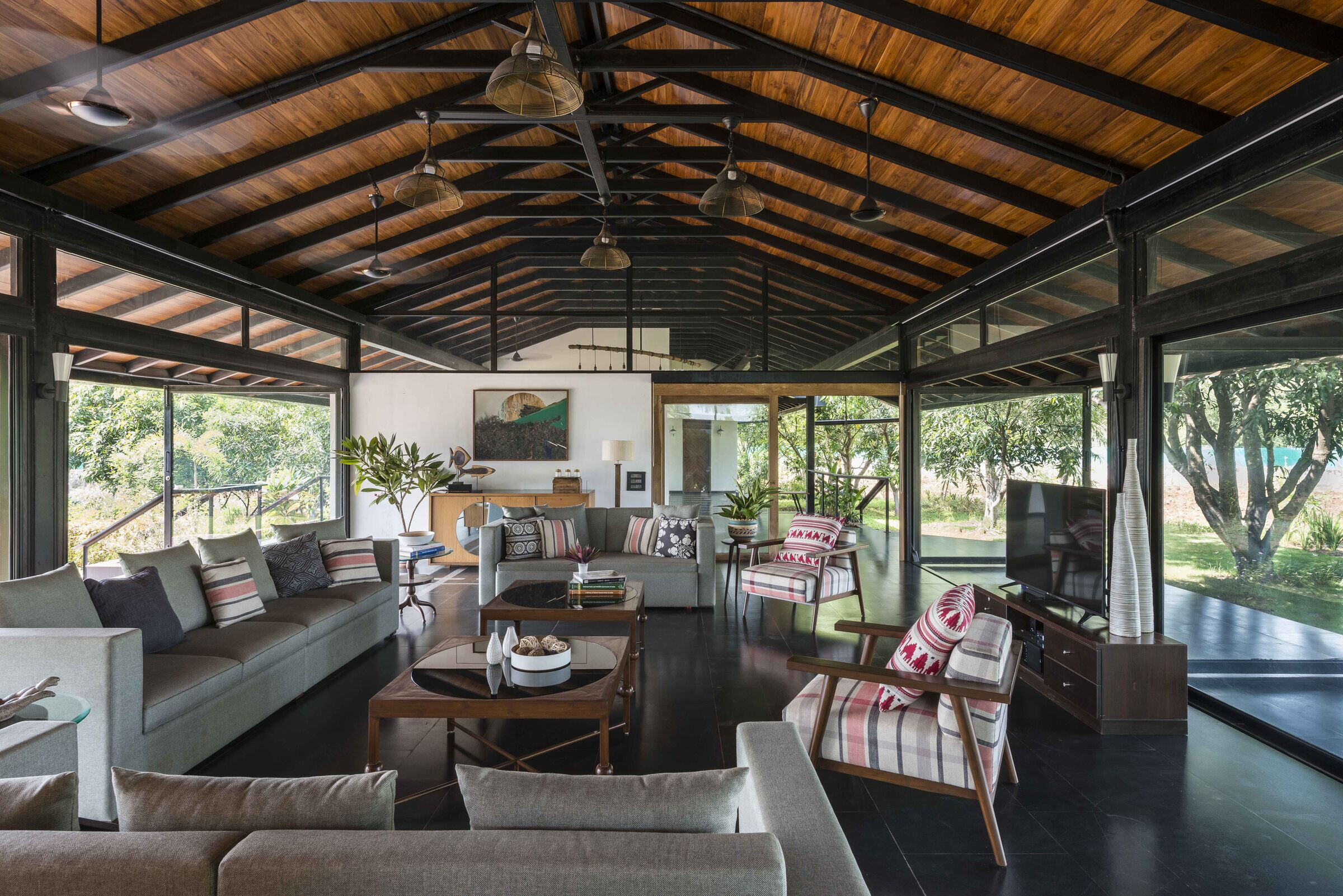 Studio Nishita Kamdar is an award-winning multidisciplinary design practice started in Mumbai in 2014. The studio is engaged in both architectural and interior design projects such as holiday homes, standalone architectural projects, residential interiors and commercial spaces. Its portfolio includes 'Under the Mango Tree' - a residential project which offers unobstructed views of a surrounding sprawling farm from any location in the house.
The selection curated by the Archello editorial team is based on a mixture of the amount of featured projects and the views they generated. For a more comprehensive list of Mumbai architects you can take a look here.