From the Salone del Mobile, founded in 1961, to a rich history that includes the 1980s Memphis Group, design and architecture are part of the fabric of the city of Milan. For this article, we rounded up 25 architecture studios doing noteworthy and exciting work from Milan-based offices. Our list includes architects who co-founded the Memphis Group, but it also includes studios practicing for less than a decade. Throughout, we found firms dedicated to creating distinctive work that moves the city and industry forward. Forging new ground while staying dedicated to client needs, these 25 studios are helping to design today's world.
1. Matteo Thun & Partners
Founded in 1984, Matteo Thun & Partners is now a team of 70 architects and designers. Led by Matteo Thun and Antonio Rodriguez, the practice works internationally on hospitality, healthcare, office, retail, and residential projects. Matteo Thun & Partners has a special expertise in hospitality, including luxury hotels. The studio works in both architecture and interior design. Thun was a co-founder, with Ettore Sottsass, of Milan's Memphis Group.
2. Patricia Urquiola
Studio Patricia Urquiola was established in 2001 by Patricia Urquiola with her partner Alberto Zontone. Urquiola is originally from Spain. She studied with Achille Castiglioni before working for others (including Vico Magistretti at Lissoni Associati) and establishing her own practice. Studio Urquiola works around the world on projects, including Il Sereno Hotel in Como, Four Seasons Hotel Milan, and Barcelona's Mandarin Oriental Hotel. The practice includes product design. Clients and collaborators have included Moroso, Missoni, H&M, BMW, and Cassina.
Dimore Studio was established in 2003 by Emiliano Salci and Britt Moran. Salci and Moran conceive of their studio as crossing the boundaries between art, design, fashion, and architecture. Moran is a former graphic designer while Salci was previously an art director at Capellini. High-profile projects include residential, hospitality, retail, and exhibitions. The practice has earned extensive international press. DIMORESTUDIO has also collaborated on products for Aesop, Dior, and many others.
Led by Piero Lissoni, Lissoni & Partners has been active in the industry for three decades. The studio works internationally on architecture, landscape and interior design, and more. Lissoni designs a range of products and is creative director for B&B Italia, among others. Within the firm, Lissoni Casal Ribeiro is the department dedicated to architecture and landscape design. Lissoni Associati works on interior design, product design, and art direction.
5. Piuarch
Piuarch was established in 1996 by Francesco Fresa, Germán Fuenmayor, Gino Garbellini, and Monica Tricario. The four still lead the practice, which is now about 30 professionals. Piuarch has won numerous awards and been published internationally. The architecture studio has collaborated with powerhouse fashion brands including Gucci, Fendi, and Givenchy. Piuarch has exhibited several times at the Venice Architecture Biennale.
6. Antonio Citterio Patricia Viel
Architects Antonio Citterio and Patricia Viel founded the firm, also known as ACPV. Citterio has work in numerous museum collections, and ACPV has been published extensively. Viel works closely with the studio's team on every project, which are in Europe, Asia, North America, and the Middle East. The firm works in architecture and interior design. Their work includes residences, public spaces, mixed-use buildings, and more.
7. Palomba Serafini Associati
Founded in 1994 by architects and designers Ludovica Palomba Serafini and Robert Palomba, Palomba Serafini Associati is an international practice that works in architecture and interior design. The firm has designed residences, office projects, yachts, and more. Palomba Serafini Associati also works in product design for companies including Kartell, Versace, Zanotta, and others.
8. AMDL Circle
Founded over 30 years ago by architect Michele De Lucchi, AMDL CIRCLE has designed luxury hospitality projects and museums, as well as unique private residences. The firm also has experience with infrastructure and urban planning. While the founder remains active, AMDL CIRCLE is also guided by architect Angelo Micheli. Clients have included the city of Milan, the Centre George Pompidou, Unilever, Hermès, and many more.
9. Cibic Workshop
Cibic Workshop is led by Aldo Cibic, one of the founders of the Memphis Group. His own firm was established in the late 1980s as Studio Cibic. The multidisciplinary Cibic Workshop has been active since 2010. Partner Jo Dejardin helps to lead the practice today, which includes architects, interior designers, and graphic and product designers. Cibic Workshop's projects include both architecture and interiors, as well as installations.
10. Peter Pichler Architecture
Established in 2015, Peter Pichler Architecture was founded by architect Peter Pichler with entrepreneur Silvana Ordinas. The practice, although less than a decade old, has been published quite extensively all over the world. Peter Pichler Architecture has also won many prestigious awards. Last year, the Chicago Athenaeum selected Peter Pichler as among the best emerging architects in Europe. The firm's projects, from single-family houses to mixed-use developments, are located in Italy and around the world.
After working in Tokyo for Arata Isozaki, Andrea Maffei founded his own firm in 2005. Andrea Maffei Architects work in Italy and around the world. Projects have included theaters, public buildings, residences, and offices. The firm's clients are both public entities and companies like Florim and Cedit. Maffei also maintains a practice as an architecture critic.
12. OBR - Open Building Research
OBR Open Building Research was founded in 2000 by Paolo Brescia and Tommaso Principi. The architects previously worked with Renzo Piano. OBR is a multidisciplinary firm committed to fostering community and building projects that enhance the lived experience. Work has included the Pythagros Museum, the Children's Hospital in Parma, and the Lido of Genoa. Partner Andrea Casetto helps to lead the firm, alongside the founding partners.
Renowned architect Mario Bellini has been practicing for decades, and he has received extensive international attention for his work. Mario Bellini Architects works in every sector, on projects as diverse as airports, museums, and office buildings. Projects include the National Gallery of Victoria in Melbourne, the Department of Islamic Art at the Louvre, and the Natuzzi America Headquarters in the United States. Over two dozen of his works are in the permanent collection of the MoMA in New York. In the mid 1980s, Bellini was editor of Domus magazine.
14. Park Associati
Park Associati was founded in 2000 by Filippo Pagliani and Michele Rossi. The firm works in architecture, interior design, urban planning, and product design. Park Associati has designed commercial headquarters, residential developments, restaurants, and retail projects. Clients range from Hermès to Nestlé. Among many awards, their Engie Headquarters was a finalist for the Mies van der Rohe Award in 2018. The practice aims to develop talented young professionals through a competitive graduate program.
15. Ifdesign
Established in 2002 by Franco Tagliabue Volontè and Ida Origgi, ifdesign works on residences, offices, interiors, and public space projects. The practice has won many awards and was recognized as Architect of the Year by the Italian National Council of Architects last year. Franco Tagliabue Volontè has published books, including on post-earthquake rebuilding strategies.
Established in 1993 by architect and urban planner Stefano Boeri, Stefano Boeri Architetti is headquartered in Milan with offices in Shanghai and Tirana, Albania. The firm is known for its commitment to sustainability and their work incorporates vegetation into built structures in unexpected ways, dubbed 'vertical forests.' Boeri is an active contributor to dialogues concerning architecture and climate change. He also directs a research program at Shanghai's Tongji University on biodiversity and urban forestation.
17. Migliore + Servetto Architects
Migliore + Servetto Architects was founded in 1997 by Ico Migliore and Mara Servetto. As well as the main office in Milan, the firm has offices in Warsaw, Seoul, and Tokyo. MSA has won many international awards, and they have been awarded the Compasso d'Oro three times. An interdisciplinary team of architects and designers, the practice works on public space projects, museums, branding, offices, and installations.
18. Scape
Established in 2004, SCAPE has been published internationally and won many awards for their work. Founding Partner Ludovica Di Falco established a French branch of the practice in 2013. SCAPE works on restaurants, housing developments, municipal projects including parks, and much more. The firm's current works in progress include the Museum of Italian Judaism and the Shoah in Ferrara, Italy, as well as a housing development in Milan and a mixed-use building in Paris.
19. Tresoldi Studio (Edoardo Tresoldi)
Bridging the space between architecture and art, Tresoldi Studio is led by sculptor Edoardo Tresoldi. Working with transparent mesh and other industrial materials, the studio creates large-scale installations that are both commanding and thoughtful. Tresoldi Studio has worked in public spaces, archeological sites, festivals, and exhibitions worldwide. His work at the Basilica di Siponto was awarded the Gold Medal for Italian Architecture.
20. Cino Zucchi Architetti
Led by architect Cino Zucchi, Cino Zucchi Architetti is a global practice with a diverse portfolio. Completed works include retail, landscape, office, and residential projects. CZA also has extensive experience with master planning and public works. It is also active in exhibition design. The firm has won numerous awards, and Zucchi was Chair of the Prize Jury for the 2015 Mies van der Rohe Award.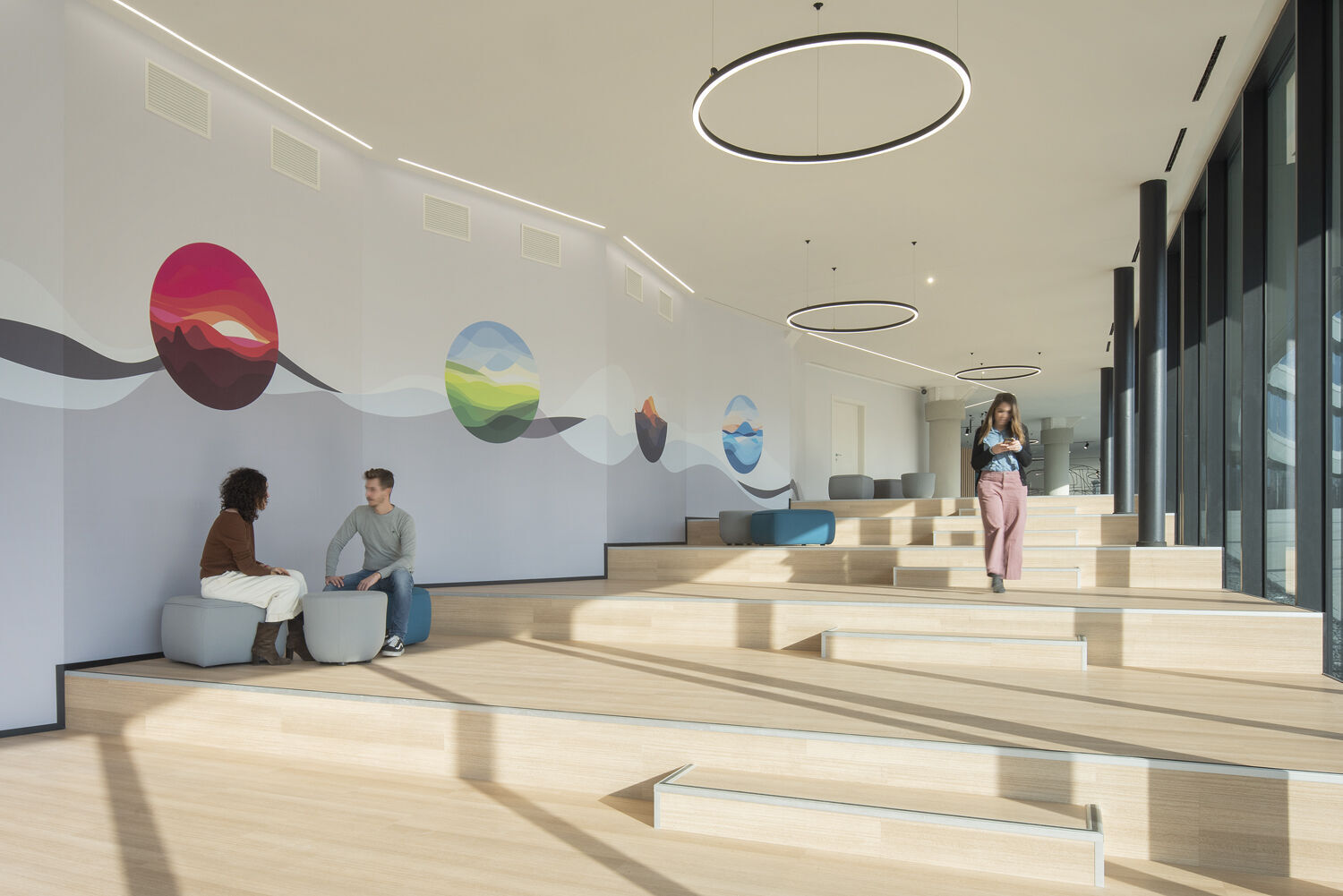 21. Il Prisma
Cosimo Carone founded Il Prisma in 1971, and the family business is now led by Managing Partner Stefano Carone along with Partners Giuseppe Carone and Carlo Carone. The firm's expertise spans many fields, including architecture, design, workplace strategy, and feasibility studies. Focused on client needs, Il Prisma has designed for Bain & Company, Volkswagen, Bacardi, and many others.
Founded in 1986, Duccio Grassi Architects focuses on both architecture and interior design. The firm has worked extensively with Max Mara, designing retail projects around the world. Other clients include Zara and Guess by Marciano. Duccio Grassi Architects has also worked on villas, hotels, and mixed-use projects. Architect Duccio Grassi credits his early degree in civil engineering for some of his firm's approach.
23. Vittorio Grassi Architects
Vittorio Grassi Architetto and Partners by founded in 2005. The international firm is based in Milan, and it also has an office in Paris. Projects have included master planning in Italy and Russia, residential projects including a tower in Miami, office buildings, hotels, and restaurants. VGA also works in interior design. Additionally, the firm is known for thoughtful restoration of existing or heritage buildings.
24. Atelierzero
Atelierzero was founded by architects Piermattia Cribiori, Stefano Grigoletto, and Alessandro Triulzi. Cribiori previously worked for Kengo Kuma and Associates in Tokyo, while Grigoletto gained experience with Stefano Boeri Architetti. A small studio working in both interior design and architecture, Atelierzero has been published internationally. The practice has designed colorful and distinctive residences and offices.
25. David Chipperfield
David Chipperfield founded his eponymous firm in London in 1985. Since the founding, the firm has won more than 100 international awards, including the RIBA Sterling Prize and the Mies van der Rohe Award. Today, the office in Milan is joined by three other offices: London, Berlin, and Shanghai. Work encompasses both the private and public sector, from a mixed-use tower in New York to the Neues Museum in Berlin.
The selection curated by the Archello editorial team is based on a mixture of the amount of featured projects and the views they generated. For a more comprehensive list of Milan architects you can take a look here.