The brief comprised converting three contiguous rooms into a single room so that it could be used for large office meeting events or weddings while maintaining the option of using them separately. The fixed partitions that separated the central room from the adjacent rooms needed to be replaced by mobile phones that could allow their movement, while maintaining the current capacity if the Hotel required it.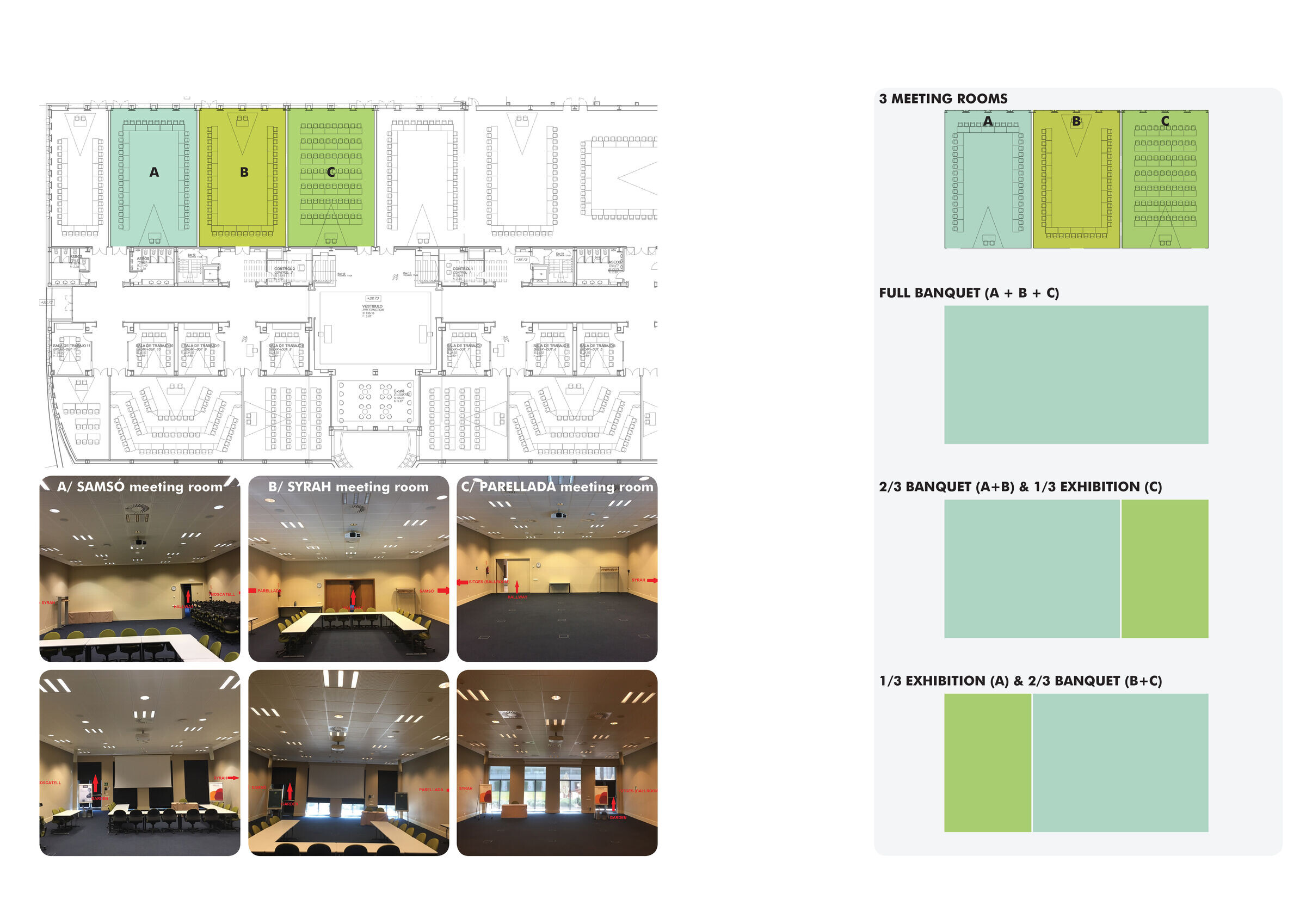 The appearance of the rooms is simple as the design do not want to distract the users of the event that going to take place. The aim was to design a naked box that the companies or wedding couples could dress up according to their needs, spicing the room up with their branding and display.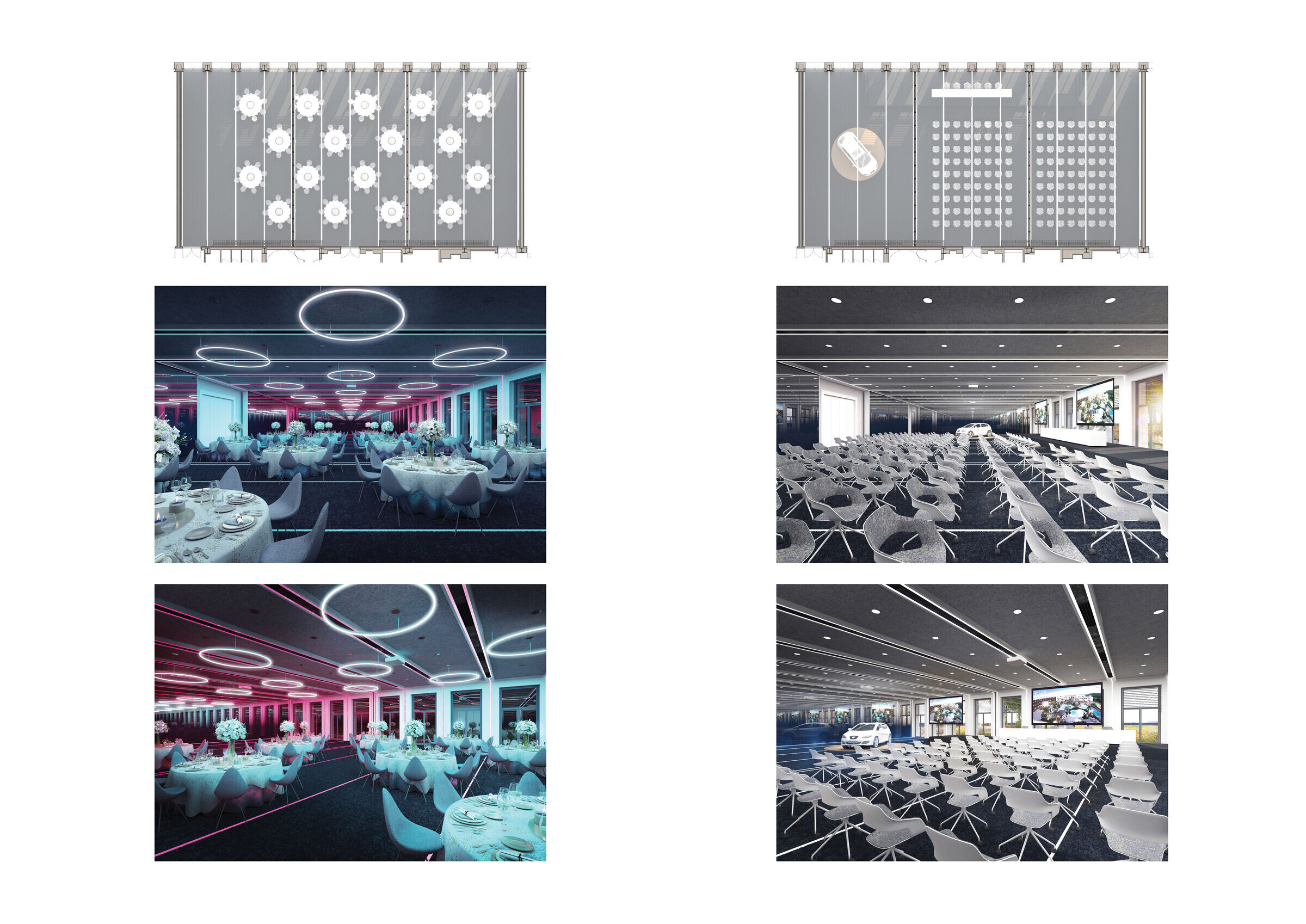 The finishes proposed are those that you could find in an office space, but with a more modern and casual touch. Mirror fritted panels are proposed on the transverse and mobile walls playing with the effect of continuity and reflecting the Mediterranean views you could find along the facade. Ribs of light are repeated transversely to hug the users of the spaces, while providing lights of different colours depending on the event mood and atmosphere featured. Linear air diffusers, for both supply and return, are integrated within ceiling ribs to maintain the rhythm of the space, allowing a clean look and emphasising the linearity of the proposal. Speakers, fire detectors and downlights are located within recessed ceiling area. The layout and furniture is proposed to go along with the type of the event.