A workplace redesign that truly complements a company and its people? Cheers to that!
After creating two successful Tap Rooms serving their craft brewing innovations, we partnered with The Boston Beer Company again – this time to transform their corporate office. Boston Beer asked us to help them create a more cohesive office environment that would connect and showcase their brands while fostering community and collaboration in their home base.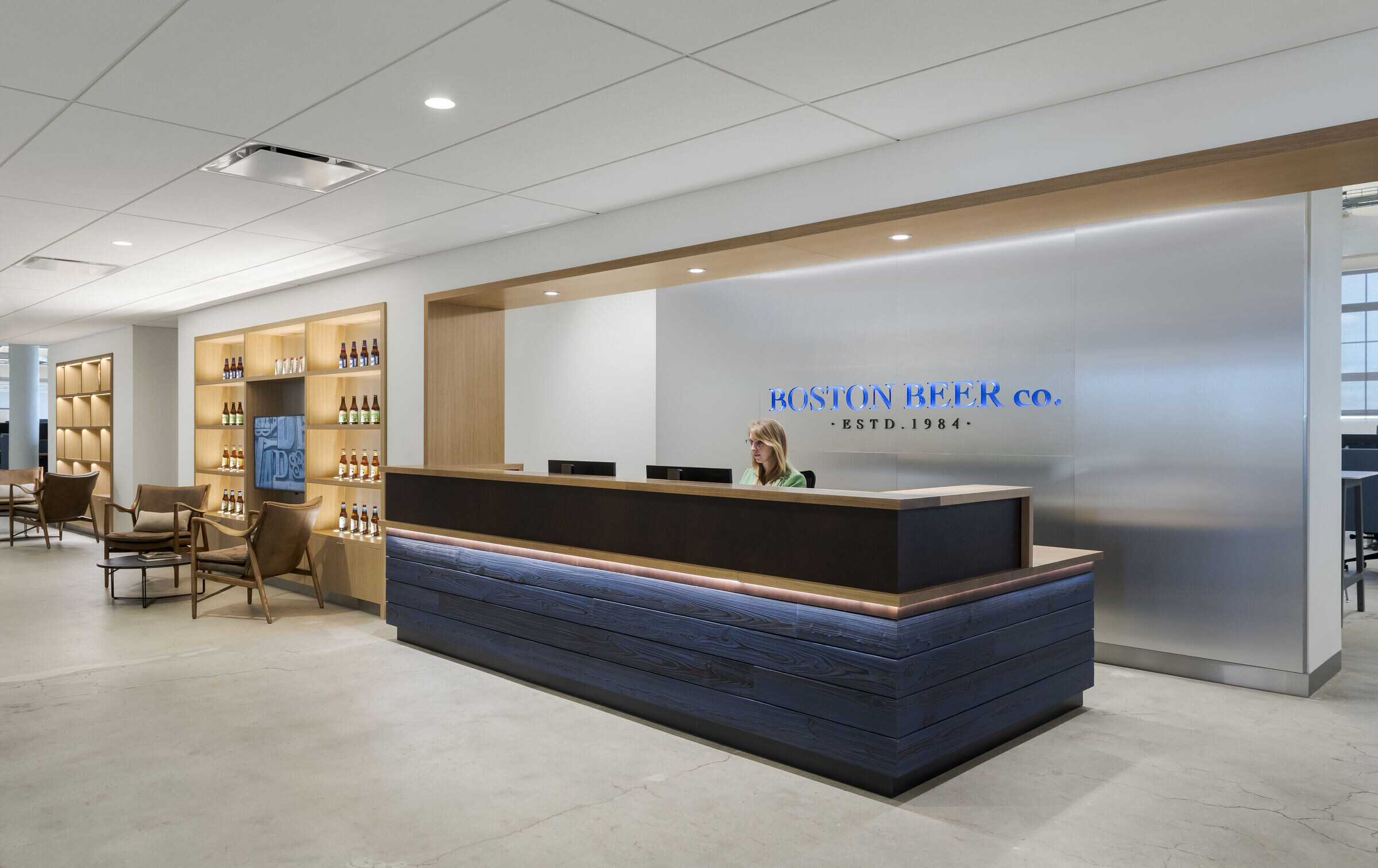 The existing 50,000 SF workplace had a public corridor that physically divided the office into two sides, with walls and storefronts – and security barriers – separating them. Our design team overcame the inconvenient layout by eliminating the barriers and opening up the space to make it easily accessible and inviting. The new configuration also improves the flow of the reception area and the security of the office.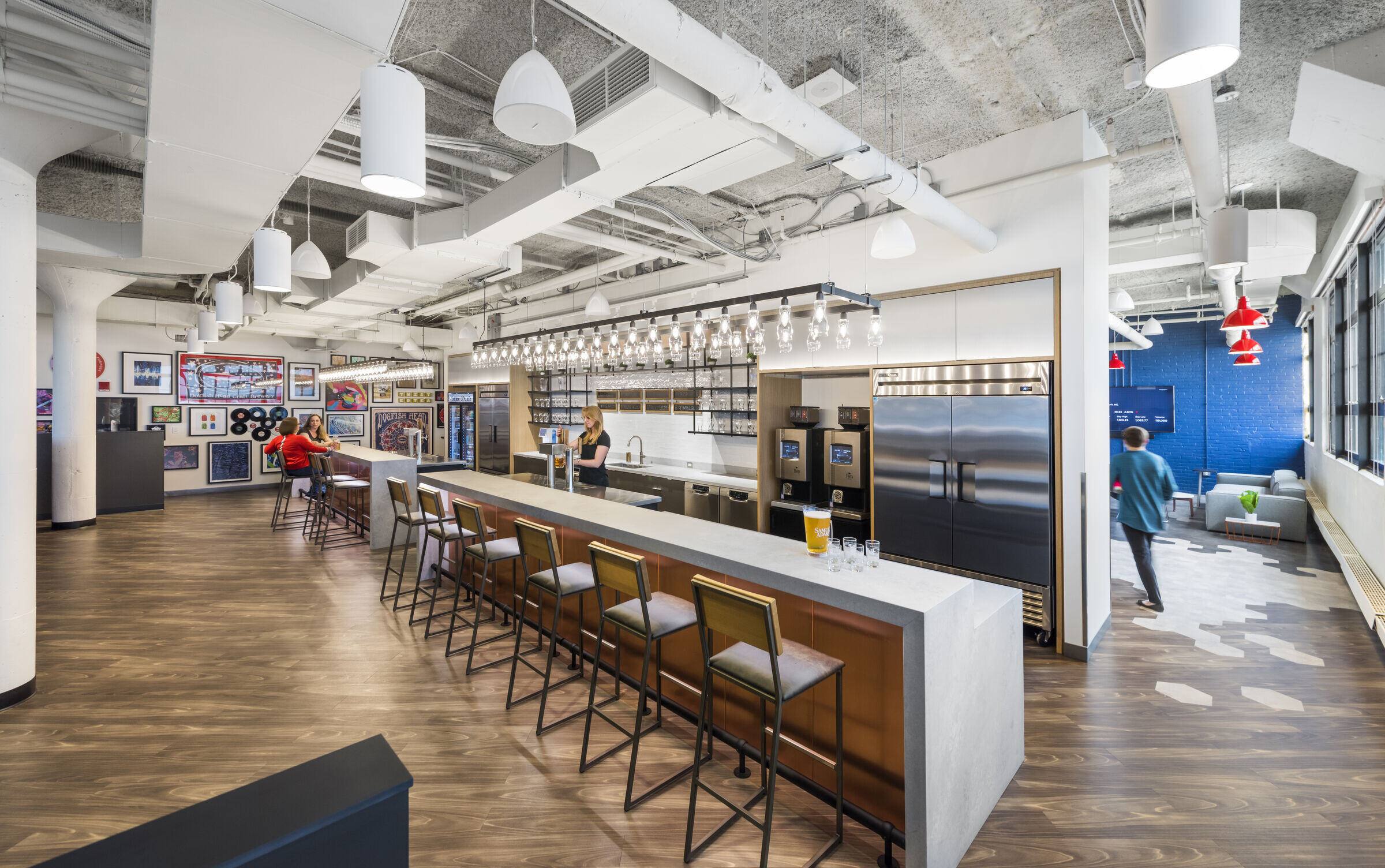 Upgrades to the conference rooms and workstations modernized Boston Beer's workplace while offering more personalization, including small meeting room "cabanas" and sit-to-stand desks. The company's new social hub, Sammy's Bar and Café, is a spot for coworkers to meet up and unwind. Sammy's has the inclusive feeling of a community beer hall, complete with comfortable seating, artwork, and tasty brand libations. It serves as a day-to-day place for coworkers to hang out while also being large enough to host the entire Boston-based workforce for all-office meetings.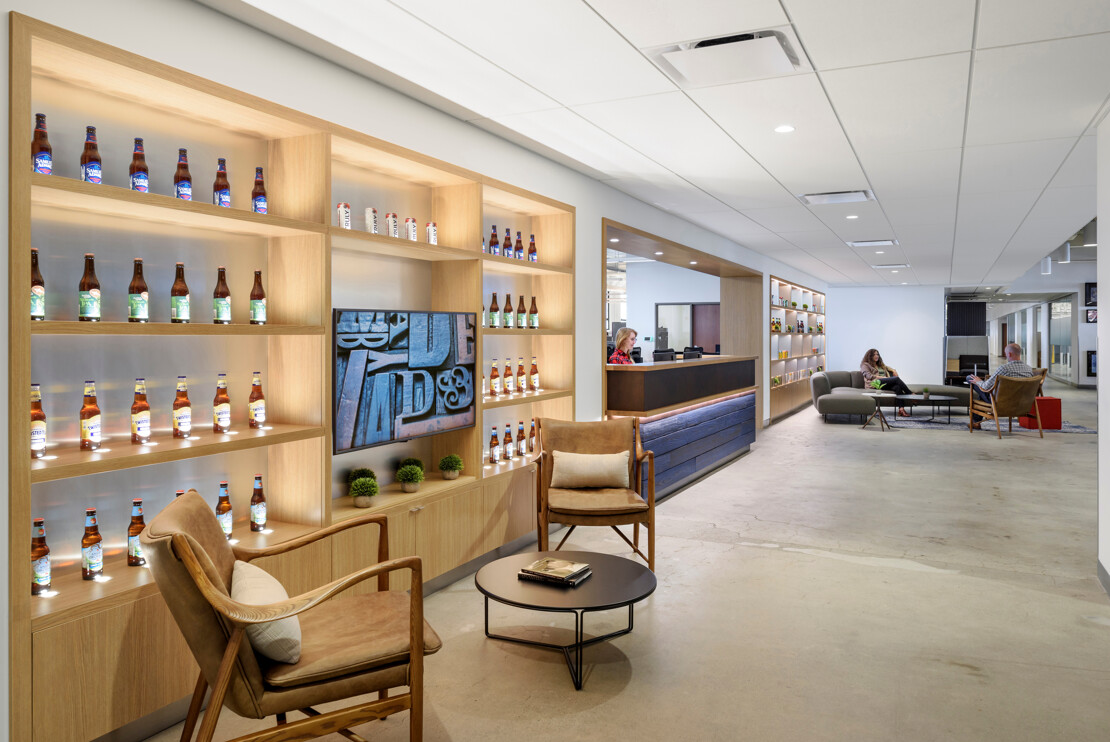 Boston Beer's reimagined workplace reflects its core values and culture while celebrating its many brands, creating an exceptional employee and guest experience.